What is Rapid Heart Rate?
These valves separate oxygenated blood from un-oxygenated blood and complete the blood exchange through the body, but in order for the blood to move, the heart muscle needs to contract. The sinoatrial node is the electric impulse that triggers the heart to pump blood through each of the heart's valves and chambers. The sinoatrial node or pacemaker, is what we feel as the cat's heartbeat and can measure the number of times the electric impulse triggers the heart to pump over a minute's time, giving us the feline's general heart rate. The average heart rate for a feline is roughly 140-220 bpm (beats per minute), depending on the size of the cat, but complications with a feline's sinoatrial node can make the heart beat over 240 bpm. A rapid heart rate in cats is a heart rate greater than 220 bpm and is known as tachycardia.
The heart of a cat is composed of four chambers; the right and left atria make up the top two chambers of the heart, while the right and left ventricles make up the bottom portion of the heart. In order to circulate the blood to each chamber and to the body, the heart has an assortment of valves that temporarily open to allow blood to pass through. The tricuspid valve is located between the right atrium and the right ventricle. The mitral valve is located between the left atrium and the left ventricle. The pulmonary valve is located between the right ventricle and the main pulmonary artery. Finally, the aortic valve is located between the left ventricle to the main artery of the body, the aorta.
Symptoms of Rapid Heart Rate in Cats
A cat with a rapid heart rate may have little to no present symptoms, as a rapid heart rate is a symptom in itself and not the definition of a disease. Congestive heart failure is the common cause of a rapid heart rate in cats, therefore, a feline may present disease-related symptoms, such as:
Cyanosis (blue discoloration of the mucous membranes)
Dyspnea (difficulty breathing)
Cough
Additional symptoms a cat may display with a rapid heart rate may include:
Heart murmur
Weak pulse
Tachycardia (rapid heart rate)
Sudden death
Exercise intolerance
Overall weakness
Syncope (fainting)
Causes of Rapid Heart Rate in Cats
There is a number of physiological and pathologic reasons a feline could develop a rapid heart rate. A cat could experience a temporarily elevated heart rate due to fear, excitement, rage, restraint, and exercise, but a prolonged rapid heart rate could be caused by a serious health condition including:
Pancreatitis
Cancer
Heart tumor
Digitalis toxicity (heart medication poisoning)
Myocarditis
Gastric dilation
Chronic heart-valve disease
Cardiomyopathy
Congenital heart defect
Anemia (low red blood cell count)
Shock
Thromboembolic disease
Hypovolemia
Hypothyroidism
Metabolic disease
Pain
Fever
Stress
Diagnosis of Rapid Heart Rate in Cats
Diagnosis of a rapid heart rate in a cat can be completed simply through listening to the heart with a stethoscope, but to pinpoint the underlying cause for a cat's heart to pump faster than it needs to, a thorough veterinary examination will be required. The veterinarian will need to take a look at your cat's medical records, current medications, and past medical problems, as past complications could be linked the feline's current health problem. Blood work is likely to be done in order to detect any abnormalities within the blood itself or the function of the body's organs.
ECG
An ECG or electrocardiogram is a non-invasive test that uses sensory attachments to detect the electric impulses produced by the heart. An ECG can determine the feline's electrical activity and heart rhythm.
Auscultation
Auscultation is the listening of heart sounds through the use of a stethoscope. This examination tool can help the veterinarian detect a heart murmur and arrhythmias (irregular heart beat).
Radiography (x-ray)
A thoracic radiograph, or x-ray of the chest, can provide valuable information to assess a feline with a rapid heart rate. The veterinarian will be able to detect an enlarged portion of the heart, indicating one of the values is not working properly as blood is pooling into one heart chamber. Tumors that have grown within the heart tissues can also be detected on an x-ray and aid the doctor in proper treatment.
Treatment of Rapid Heart Rate in Cats
The treatment of a rapid heart rate in cats depends on the overall condition causing the heart to pump faster than it needs to. If the feline is unstable, he or she will need to be hospitalized until the cat is once again stable and the proper medications can be given. There is no treatment for a rapid heart rate in cats by itself.
Recovery of Rapid Heart Rate in Cats
If the overall cause of the cat's rapid heart rate is determined to be a metabolic condition, the prognosis is generally good. However, heart disease, cancer, and congenital problems could worsen over time, increasing the chance for sudden death. The veterinarian will likely have your feline complete routine veterinary check-ups and may even have the feline wear a Holter monitoring device. The Holter monitor is a portable ECG that will monitor your cat's heart rate over several hours.
Rapid Heart Rate Questions and Advice from Veterinary Professionals
Bella
Persian
10 Years
0 found helpful
My Persian has an elevated hr and increased respirations, no history of this and is currently on for a possible respiratory infection. What should I do? SHE IS TEN, she appears to be resting but definitely something is abnormal
Add a comment to Bella's experience
Was this experience helpful?
kurt
Scottish
2 Years
0 found helpful
hi. sometimes(3-4 times a day) my cat gets tachy cardia and his heart starts to beat very fast mostly due to something out of habit or some kind of stress, and sometimes without anycause! he laso has asd(4mm). he currently doesnt take any medication for tachycardia.. i was wondering that is it appropriate for him to take something like digoxin or praparanolol or something.. alongside his daily dose of enalapril and frusimide? his doctor doesnt believe me and thinks its not that important .he takes electrocardiographs every 6 months and is 4.5kgs & about upper end of 1.5years old. thx
-his tachycardia started after he took 2 doses of 1/4 25thorazine to calm his stress for his last electrocardiograph and has continued to this day
My cat is young about 4 months. Suddenly she has rapid heartbeat, or at least I believe it is her heart but I can feel it in her neck and heart and stomach areas a hard fast either heartbeat or spasm and she runs around at that time hides and cleans herself madly and licks and bites as if she is itching but I see no fleas on her or any other bug. Her ears are clean. She sneezes also.
Add a comment to kurt's experience
Was this experience helpful?
Ziggy
Siamese
10 Years
-1 found helpful
My 10 year old Siamese has seizures about 1 or 2 month (under 2 minutes). Sometimes, he gets tachycardic for up to 48 hours afterward (just hides in his house). Would animal CBD help?
Add a comment to Ziggy's experience
Was this experience helpful?
Diego
Hemingway
20 Years
0 found helpful
My cat is about 19 years old, and recently went fully blind and is just now getting to find his way around the house again. Ive noticed that he is losing weight and has a very rapid heart beat when I pick him up. I hope to help him to eat more as his food and water were up high previously but I moved them to floor level today. Should I take him to the vet to see if he is in pain/how do you know a blind cat is in pain? Are there any ways to help his heart stop beating so fast? He has also become very active, and he is always wandering around and rarely lays down, and when he does its for brief periods behind the couch. Is he preparing for death? Thank you for any advice you have ~ a very concerned cat lover
Add a comment to Diego's experience
Was this experience helpful?
Biscuit
N/a
15 Years
0 found helpful
My cat is 15 years old and a few years back was diagnosed with an overactive thyroid. She has always been quite skinny but is seeming a lot more bony these days. Just recently my cat seems to be showing signs of breathing difficulties such as heavy breathing, breathing with her mouth open and her chest moving back and forth when breathing. She is sleeping a lot and has also experienced epsiosdes where she loses all balance and seems very disoriented for a short time plus her head seems to shake. After taking her to the vets today I have been told there is nothing they can do as her heart muscles have grown inwards due to her overactive thyroid and she can barely breath without struggle when doing simple things such as walking. Ultimate they wanted to put her down but I have brought her home as I couldn't make the decision as such haste. They only examined her breifly and checked her heart rate. I am obviously devastated so I'd like to make sure there is nothing else that can be done to help her even just have another year. Thank you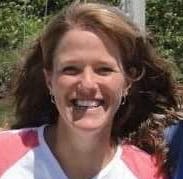 Dr. Michele King, DVM
Dr. Michele King DVM
1611
Recommendations
Hyperthyroid disease is a progressive disease, and will affect the heart eventually. Without seeing Biscuit, I can't examine her or comment on her health, but your veterinarian has her best interest at heart, and not being able to breathe is not a good existence.
With all due respect - "Biscuit" Owner - isn't the QUALITY of life for our beloved pets the GOAL/DESIRE here? Putting Biscuit to "kitty heaven sleep" SHOULD be DONE.
Add a comment to Biscuit's experience
Was this experience helpful?
Sox
Tortishell 1/2 Persian
14 Years
0 found helpful
My cat has a fast heart rate and irregular heartbeat shown from an ecg & ultra sound, they have recommended 1/4 tablet of beta blockers she is 14 and fine it was a weight check that brought it to our attention, as she had lost a bit of weight she has always had a heart murmur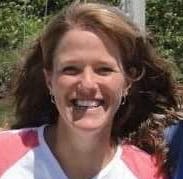 Dr. Michele King, DVM
Dr. Michele King DVM
1611
Recommendations
I'm glad that your veterinarian detected that problem at her weight check! Giving her her medication as directed should help keep her heart rate down, and a recheck with your veterinarian in a few days will help to know if the medication is helping or if the dosage might need to be adjusted.
Add a comment to Sox's experience
Was this experience helpful?
Bandit
Tabby short hair
3 Years
0 found helpful
Has Symptoms
Chest moving faster than normalm
Hi my cat bandit got fix earlier in the month and about a week later to 11 days notice his chest moving faster than normal. I took him to the vets, she listen to his heart and told me maybe hypersonic. Took cray and she was worried because she couldn't see his heart outline. Maybe possible fluid. Gave me Salix for 7 days to hopefully to help the situation. Still the same. He is active, breathing normal thru nose but chest is still moving fast. Healthy otherwise.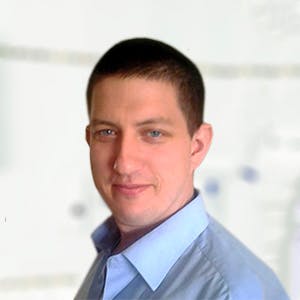 3320
Recommendations
If there has been no improvement in Bandit's condition you should return to your Veterinarian for follow up examination and I would suggest an echocardiogram if there is no heart outline on an x-ray. Without examining Bandit myself I cannot determine an underlying cause or a course of management. Regards Dr Callum Turner DVM
Add a comment to Bandit's experience
Was this experience helpful?
Jacksin
Unknown
2 Years
0 found helpful
My cat has been coughing a lot, almost like he is trying to cough up a hairball. We took him to the vet today and they said it might be takycardia. I am so scared for my baby, what are the chabces that he will be okay?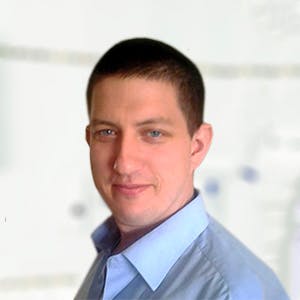 3320
Recommendations
Tachycardia (increased heart rate) is a symptom and not a diagnosis as such since there are many different causes for the heart rate to be increased; it is important to determine why the heart is beating fast which may be due to many different causes (electrical disturbances, infections, anaemia, fluid in the lungs just to name a few). A thorough examination which may include echocardiography (to check heart size, structure and function) would be useful in helping to narrow down a specific cause. Regards Dr Callum Turner DVM
Add a comment to Jacksin's experience
Was this experience helpful?
Paisley
Tuxedo
1 Year
-1 found helpful
My cat had a rapid heart rate and was jumping up walls and running furiously into walls. Vet said she was constipated and may have eaten something bad. She ended up dying with no real diagnosis and it's driving me crazy.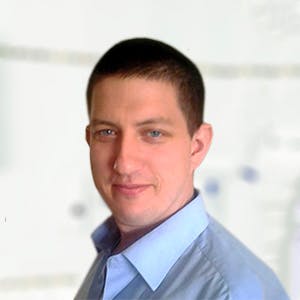 3320
Recommendations
When a loved one passes, it is normal to ask questions but it is not possible for me to say what the cause of death was without performing a necropsy; high sodium levels may be related but again I cannot comment, I wish I could offer some closure. Regards Dr Callum Turner DVM
Add a comment to Paisley's experience
Was this experience helpful?
Toothless
N/a
9 Months
0 found helpful
My cat is lethargic and his heart is racing. He eats a little bit and plays slightly with our two younger kittens, but he seems overly sleepy. Also he's not feverish. The vets aren't open until Monday and we don't have an emergency animal clinic on my island. What can I do in the mean time? He has an existing injury, his left back leg was once dislocated and still hasn't full healed.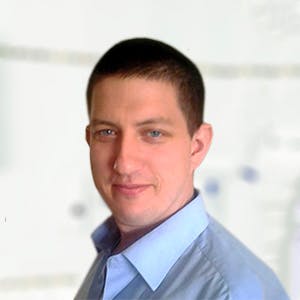 3320
Recommendations
An increase in heart rate and a reduction in movement may be attributable to pain from the previous injury, however without more information or examining him I cannot give you much constructive advice. Restrict movement and ensure that Toothless is eating, drinking, defecating and urinating, visit your Veterinarian when they open on Monday morning. Regards Dr Callum Turner DVM
Add a comment to Toothless's experience
Was this experience helpful?