What is Smoke Inhalation?
Smoke inhalation in cats occurs when an airborne chemical or gas released by burning is breathed in. Household fires are the most common cause of smoke inhalation in cats, as felines often hide during a fire rather than trying to escape. Smoke inhalation could cause secondary pneumonia, neurologic dysfunction, and impaired delivery of oxygen, as well as irritation to the mucous membranes. The chemical gases released during a fire could also cause poisoning in the feline. Gases such as hydrogen cyanide and carbon monoxide bind with oxygen molecules, allowing the poison to circulate through the blood. If your cat has inhaled smoke and begins displaying signs of smoke inhalation such as coughing, it is crucial to seek the attention of a veterinary professional.
Symptoms of Smoke Inhalation in Cats
Smoke inhalation in cats can cause secondary pneumonia, neurologic dysfunction, impaired delivery of oxygen and irritation to the mucous membranes. A feline may clue a pet owner into these conditions through coughing, difficulty breathing, and an increased respiratory rate. Symptoms of smoke inhalation a cat owner should watch for include:
Open-mouthed breathing
Increased respiratory rate
Difficulty breathing
Cough
Squinting of the eyes
Watery eyes
Burns on the skin or eyes
Swelling of the nose or mouth
Inflammation of the mouth or nose
Vocalization
Foaming at the mouth
Weakness
Seizure
Coma
Causes of Smoke Inhalation in Cats
House fires commonly release gases of hydrogen cyanide and carbon monoxide. Hydrogen cyanide is released in the air when carbon containing materials such as plastics, nylon, paper, cotton, and wool are being burned. Carbon monoxide is a gas produced by organic matter combustion and is often undetected. The type of smoke or gases inhaled depends on the element that is being burned, and could include:
Titanium tetrachloride
Sulfur trioxide
Phosphorus
Zinc oxide
Oxide of nitrogen
Methane
Nitrogen
Cyanide gas
Carbon monoxide
Soot
Diagnosis of Smoke Inhalation in Cats
The veterinarian will begin the diagnosis of smoke inhalation by reviewing your cat's medical history and performing a physical examination. During the physical examination, the veterinarian will search for any evidence of burns and injury to the respiratory organs. It is important to share any information about the fire that has occurred so the veterinarian has an idea of what type of smoke the cat may have inhaled. The veterinarian may use additional diagnostic tools to diagnose smoke inhalation.
Bronchoscopy/ Laryngoscopy
An examination of the throat and lungs using a flexible camera will allow the veterinarian to find mucosal ulcerations, edema. Soot deposits, charring, erythema and subglottic injury.
Pulse Oximetry
A test used to measure the blood oxygen levels. This test will evaluate how much oxygen the cat is receiving from her lungs to her heart, into the blood.
Blood Carboxyhemoglobin Test
A test that measures the carbon monoxide inhaled using a blood sample.
Metabolic Acidosis & Lactate Measurement
High levels of lactate and metabolic acidosis in the blood can aid in pinpointing the type of gas inhaled by the cat.
Imaging
Pulmonary radiographs can be taken approximately 24-36 hours after exposure to exhibit any injury to the lungs, heart and respiratory organs. A CT scan may also be taken to address cerebral hypoxia and injury to the globus pallidus, which would indicate carbon monoxide poisoning.
Treatment of Smoke Inhalation in Cats
Cats that have experienced smoke inhalation will receive supplemental oxygen for at least six hours, despite respiratory improvement. An oxygen rich environment will prevent chemicals from binding with oxygen molecules and circulating in the blood. Supplementary oxygen can be given through an oxygen tube, mask or oxygen chamber. A bronchodilator may be given to the feline to open up the airways and reduce bronchospasms. An intravenous fluid may be given to the feline, but only in small amounts as excessive fluid therapy could cause pulmonary parenchymal damage. The veterinarian will prescribe additional treatments based on physical injury of the eyes, nose, mouth, lungs and respiratory system.
Recovery of Smoke Inhalation in Cats
Recovery of smoke inhalation in cats depends greatly on the type of smoke that was inhaled, how long the cat stayed in the smoke, and how quickly medical attention was received. Most cats presented to the veterinarian with smoke inhalation will recover with supportive care, however, the feline could stay in hospitalization from 48 hours to two weeks. Once the feline is allowed to return home, pet owners will likely be asked to add an air filter the home to avoid stressing the feline's respiratory system. Physical activities will also be kept at a minimum for a number of days to give the lungs and heart time to heal. Your doctor will ask you to follow-up with him just a few weeks after returning home to ensure no permanent damage has been done and the feline is making a full recovery.
Smoke Inhalation Questions and Advice from Veterinary Professionals
Haze
tabby
14 Years
0 found helpful
Small grease fire, cat has slight tint of gray not black on fur. Wiped off the loose soot on all 3 of my pets but I believe they're all stained by the soot even though they were only in contact with the fire for a minute. Dogs were near the fire before it smoked a lot for a few minutes but the cat was removed before the smoke. i think it got on her from laying on the carpet after the fire was put out. is the stained fur bad? should i have them professionally cleaned? i bathed the dogs but it won't come out. my dogs and cat are all white with a few brown or orange spots but all are a gray tint.
Add a comment to Haze's experience
Was this experience helpful?
Dazey
Cat
11 Years
0 found helpful
There is a lot of smoke in the air in my area and my 11 nearly 12 year old female cat's left eye has became watery in the last few days other then her eye she is ok her breathing is ok and her colour is ok just want to know should I take her to get looked at or am I over reacting
Add a comment to Dazey's experience
Was this experience helpful?
Min, Zu, Razz
tabby
5 Years
0 found helpful
I accidentally left a candle burning overnight and I woke up and found the inside of my nostrils lined with soot. The room wasn't smokey, cats don't appear to have any soot on them, and have no symptoms. Not sure if I should worried or not..
Add a comment to Min, Zu, Razz's experience
Was this experience helpful?
Harley, Japser
DOMESTIC
3 Years
0 found helpful
Hi team, my cats were rescued from my home when the building had a severe electrical fire (large unit complex). They were rescued by fire fighters and taken to the vets for oxygen rehabilitation. They only had somewhere between 16-24 hours of care from the Vet and were released the day after the accident.
We cannot say how long they were affected by smoke and etc as for close to 10 hours we were stuck waiting to even get inside the room ourselves;

The question:
The cats have been recovering in a new home for the meanwhile and 2 of the 3 cats have been having a little cough which was thought to be a hairball but nothing has come up. There is also an AC unit in the room they are staying so this might be affecting their recovery?

Should we be worried and seek out the vet again? Besides the coughing they have been behaving normally for their experience (stressed out but adapting to a new temporary home).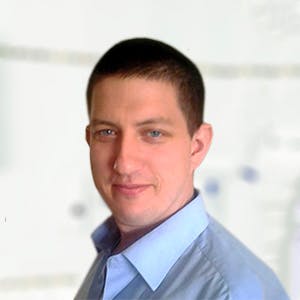 3320
Recommendations
A little cough is to be expected since their airway may be a little inflamed from the inhalation of smoke, however I cannot say whether this is to be concerned about without examining them; if they are not struggling to breathe and are otherwise in good spirits I wouldn't be too worried, but keep an eye on them and follow up with your Veterinarian to be on the safe side to ease your concerns during the weekend. Regards Dr Callum Turner DVM
Add a comment to Harley, Japser's experience
Was this experience helpful?
Sushi and Mochi
Persian
5 Years
0 found helpful
An empty kettle was left on the burner while gone, apartment was terribly smokey when fire department arrived but besides the gas burner I don't know if there was an actual fire, cats were hunkered low and although initially terrified are now acting normal, fur smells smokey though and because of how thick it was I'm worried they may be affected, should I take them to the vet for just a checkup or also for testing? Or should I just keep an eye out for any changes in their health and behavior. One is a Persian (5yo, not extreme faced but more extreme than a typical doll face) and the other is a Himalayan/non standard Munchkin mix (1yo)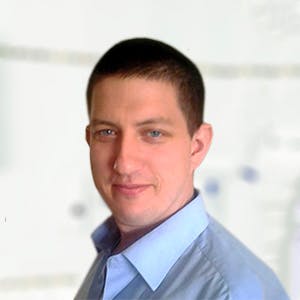 3320
Recommendations
It would be good to visit your Veterinarian to be on the safe side, even though they were low to the ground we don't know how long they were exposed and they have small lungs as well; a general check wouldn't hurt and it is best for peace of mind. Regards Dr Callum Turner DVM
Add a comment to Sushi and Mochi's experience
Was this experience helpful?
Sadie
mixed
6 Years
0 found helpful
2 days ago room was filled with smoke due to candle. Cat threw up and woke up the adult in the room. The fire alarm went off. The cat is black and white normally and the white spots were grey. We have the cat a bath to get her cleaned. She seemed to be fine. Now 2 days later she is throwing up what looks like bile and is not eating. Is this something that will pass or should we take her into the vet ?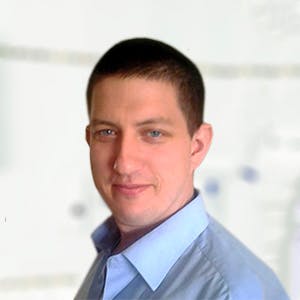 3320
Recommendations
If there was a lot of soot which may have been inhaled or if anything else may have been on fire which may have given off any toxic fumes, you should visit a Veterinarian immediately; cats have small lungs and are more susceptible to smoke inhalation than humans. Visit your Veterinarian to be on the safe side. Regards Dr Callum Turner DVM
Add a comment to Sadie's experience
Was this experience helpful?
Tums
Cat
3 Years
1 found helpful
Hi I ha a small fire in my house and when we put it out the room filled with smoke and my cat was in a different room the whole time but his fur is all black and he's acting funny. But he's not coughing at all.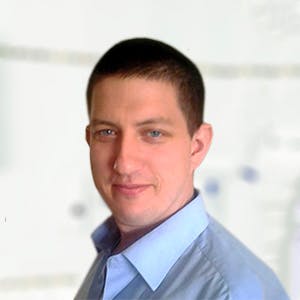 3320
Recommendations
It seems that Tums was affected by smoke, you should rinse out his eyes with sterile saline and bathe him to remove any soot or debris; you should also visit your Veterinarian for an examination of his chest in case he breathed in a lot of smoke or not especially if he is acting strangely. Regards Dr Callum Turner DVM
Add a comment to Tums's experience
Was this experience helpful?