What is Borate Poisoning?
Sodium borate is a naturally occurring mineral and salt of a boric acid that is harvested from evaporated lakes. It is more commonly referred to as Borax and is used in laundry and cleaning products, as a pH buffer in biochemical labs, as a welding component, as a water softening agent, and in the creation of ceramic goods. It is used in some countries as an ingredient in food but is banned in the US. Dogs can exhibit signs of toxicity at approximately .02 ounces of boric acid per pound of bodyweight.
Borate, or sodium borate, is used in laundry detergent, cleaning products, and pesticides. If your dog ingests sufficient amounts of this ingredient, it can become toxic.
Book First Walk Free!
Symptoms of Borate Poisoning in Dogs
The vomiting and diarrhea that are exhibited with sodium borate poisoning are generally a blue-green in color and often contain blood.
Blood in urine
Coma
Cough
Decreased urine production
Depression
Diarrhea
Dry skin
Excessive drooling
Kidney damage
Lack of coordination
Muscle weakness
Rash
Seizures
Skin discoloration
Tremors
Vomiting
Weight loss
Death
Types
Acute borate poisoning
This is the kind of poisoning that you would see if your canine ate a fairly substantial amount of the household product containing the sodium borate. This is most common with ingestions of borate as an ingredient in a pesticide such as roach killers and flea treatments.
Chronic borate poisoning
Chronic borate poisoning is less common, but if they encounter it on the floor frequently, or from nibbling on plants sprayed with pesticides made with sodium borate, they can develop additional signs and symptoms. Weight loss, kidney damage, and hormone disruption can result from chronic exposure to this chemical.
Causes of Borate Poisoning in Dogs
Borate or boric acid can be found in a large variety of household products that your dog may encounter, either indoors or out. These can include:
Antiseptics
Concealers and foundations
Diaper creams
Enamels and glaze
Flea and tick medications
Insecticides
Medicated powders
Paints
Rodent poisons
Shaving cream
Shower gel
Skin lotions
Diagnosis of Borate Poisoning in Dogs
Many of the symptoms of borax poisoning are common to other poisonings, such as excessive drooling, depression, lethargy, muscle weakness, and lack of coordination. The blue-green color of your pet's vomit and diarrhea is somewhat unique and should point your veterinarian in the right direction. If certain concentrations of borate are left on the skin too long, it can also cause uncomfortable rashes, which your veterinarian may find during the physical exam, particularly on your dog's face or paws.
The oral cavity and the esophagus will be checked for burns. General blood tests such as a complete blood count and a biochemistry profile will be completed along with a urinalysis. Approximately 40- 60% of the sodium borate will be excreted in the urine unchanged within about twelve to twenty-four hours. These tests will help rule out other toxins as well as assessing the continuing functionality of both the liver and the kidneys.
Treatment of Borate Poisoning in Dogs
Your veterinarian may choose to induce vomiting or opt to perform a gastric lavage for your dog if the ingestion was within the last two to three hours. This is done to remove as much of the physical toxin as possible before it is absorbed into the bloodstream. Although activated charcoal is often given at this time for most toxins, sodium borate tends to bind poorly to it, so it is often omitted from treatment. The symptoms of borate poisoning can sometimes induce dehydration, so supportive measures such as IV fluids and electrolytes are often given to combat this problem.
Any borate that remains on your dog's skin will be washed off to prevent further burning of the skin. Anticonvulsants may also be given to the patient as needed. Borate goes through the kidneys before being expelled in the urine and can cause damage, so the functionality of the kidneys needs to be carefully monitored. In some cases, dialysis may be required.
Recovery of Borate Poisoning in Dogs
Because borate is processed through the kidneys, your dog's doctor may choose to perform either dialysis or hemodialysis to protect the future performance of the kidneys. Dialysis, for humans, is generally a life-long treatment plan with dialysis occurring 2-3 times a week for the remainder of their lives. This usually only changes if the patient has a kidney transplant. Although dogs may also require dialysis as a lifelong treatment, it is more often used as a treatment for acute disorders, to temporarily ease the burdens to the kidneys and give them a chance to properly heal so that they can recover functionality.
Borate Poisoning Questions and Advice from Veterinary Professionals
Deacon
Retriever
11 Years
0 found helpful
I washed out a kiddy pool with a borax solution and rinsed it several times. My dog uses it as a wading pool and water supply in the summer. Is it safe for him to drink from?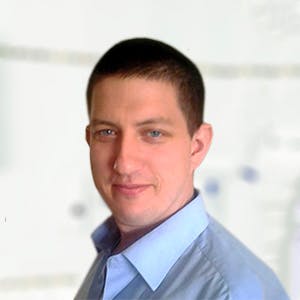 2499
Recommendations
Ideally I don't recommend for any animal to drink from anywhere apart from designated water bowls with potable water, but I understand that dogs are less fussy; however it is important to be confident that all borax is rinsed out the of the pool thoroughly before use, it isn't ideal but shouldn't cause any harm if done properly. Regards Dr Callum Turner DVM
Add a comment to Deacon's experience
Was this experience helpful?
EmmaLou
Golden Retriever
2 Years
0 found helpful
My dog EmmaLou was accidentally left in a room with a small Terro brand borax ant trap. We are unsure if she ingested any and have yet to see symptoms. Should we proceed to the vet or wait and see.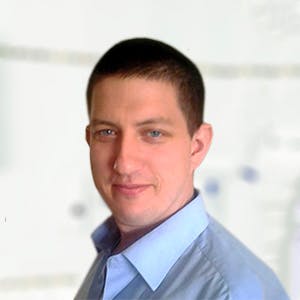 2499
Recommendations
If EmmaLou disturbed the ant trap I would be more concerned, you should keep a close eye on her for any of the symptoms you see listed on this page; if you notice anything you should should visit your Veterinarian to be on the safe side. Regards Dr Callum Turner DVM
Add a comment to EmmaLou's experience
Was this experience helpful?
Wally
Labrador Retriever
6 Months
0 found helpful
We believe our 50 lb. lab puppy ate a ball of homemade slime containing 1/4 cup borax 3 days ago. He has been lethargic for approximately 48 hours, but this morning he was shaking, weak and refusing to eat. we took him to the vet looking for a blockage but didn't see anything on the xray. He was given anti nausea med and soft food. It wasn't until we got home that we discovered the empty slime container. Do we need to return for bloodwork or do we just have to ride it out and monitor his condition.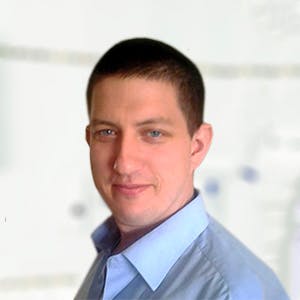 2499
Recommendations
If you are now suspecting that Wally has consumed the ball containing Borax, you should return to your Veterinarian for another examination and blood tests to look for damage to the kidneys and to correct any imbalances in the body. Fluid therapy for kidney support is normal and your Veterinarian should treat any other symptoms symptomatically. Regards Dr Callum Turner DVM
Add a comment to Wally's experience
Was this experience helpful?
I have 6
American Eskimo
6 Months
0 found helpful
I was making laundry soap and my dogs got a chop stick I used to stir the mix. Also got measuring cup used for borax. Mix was about 3/4 cup borax to 1.3 gallons liquid. This was 1 hour ago. My email is [email protected]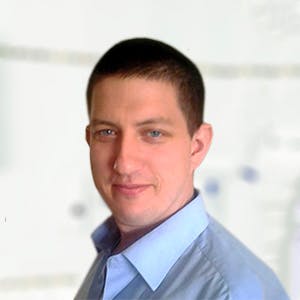 2499
Recommendations
With a small amount that would be on a chopstick, I would imagine that at most you would see some signs of drooling and oral irritation; at worse a little vomiting. You should rinse out the mouth and monitor him/her for the time being for other symptoms; if you have any doubts you should visit your Veterinarian. Regards Dr Callum Turner DVM
Add a comment to I have 6's experience
Was this experience helpful?
Star
Chiweenie
1 Year
1 found helpful
My dog may have gotten into some boric acid it happened really fast and I don't think she ate alot. She is acting fine but we made her drink some water the vets around me are closed right now and I'm not sure what else I need to do. My name is Krystal Chandler my email is [email protected]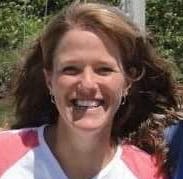 1079
Recommendations
Thank you for your email. I'm not sure how much your dog weighs, but dogs need to eat a fair amount of boric acid to have toxic effects. This compound can cause topical burns in the mouth and GI tract, as well as kidney disease as it it broken down by the body. It would be best to have Star seen by a veterinarian as soon as they open, and they can assess for any topical lesions, as well as test her kidney values to make sure that she is okay. If she is vomiting, drooling, or seems lethargic, it would be best to have her seen at your nearest emergency facility.
Add a comment to Star's experience
Was this experience helpful?
Cooper
Boxer
3 Months
0 found helpful
We were cleaning our walk in shower with Borax and our dog came in behind us and licked some of the paste. 3 hours later he started acting very tired and lethargic. That was at 8pm last night. Now it's morning and he's still very lethargic. It's Sunday so we can't take him in to the Vet so we are unsure what to do.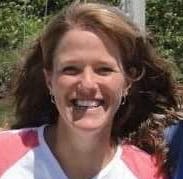 1079
Recommendations
Thank you for your email. I'm sorry that Cooper has had this happen! If a dog ingests borax, symptoms including nausea, vomiting, diarrhea and drooling can occur. Other symptoms of borax ingestion include excessive thirst and stomach pain. Dogs that come into contact with borax may experience symptoms such as redness and itching. Inhalation of borax may lead to breathing issues, such as shortness of breath. Dogs that come in contact with borax should be taken to the veterinarian immediately. Without examining him, I can't determine if he just doesn't feel well, or if he is having a systemic problem related to the Borax. He may also be lethargic for unrelated reasons, as puppies are prone to infectious disease. It would be best to have him seen by your veterinarian to make sure that he is okay - if you call your veterinary clinic, there should be a 24 hour emergency contact that you can get access to, and have him seen. I hope that he is okay!
Add a comment to Cooper's experience
Was this experience helpful?
Liberty
Siberian Husky
4 Months
1 found helpful
Has Symptoms
Vomiting, lethargy, weakness
My dig ingested a weak borax solution (1.5 oz) in 2 cups of water mixed with sugar (ant poison). Most of it fell on the ground and when was unable to lick it up. Poison control suggested that hydrogen peroxide should not be administered because it may cause more damage than good. Today she vomited, had diareah and is feeling weak, but can still respond to commands. Does not want food or water. Do you think this is acute poisoning? Dog is approx 20 lbs.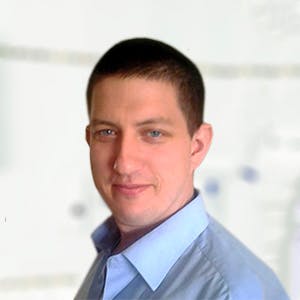 2499
Recommendations
Most cases of borate poisoning are acute caused by a large ingestion leading to symptoms; chronic poisoning or long term exposure is less common as an animal needs to be in regular contact to have a poisoning event. It is important to keep liberty hydrated and to have blood tests afterwards to determine if there has been any long term damage to liver or kidney function. Regards Dr Callum Turner DVM
My sister made slime with a normal ratio of slime to water. She left it out and my puppey less than a year old, she is a English bulldog had two slips of it. What should I do.
Add a comment to Liberty's experience
Was this experience helpful?