Lymph Node Inflammation (Lymphadenopathy) in Dogs
Lymph Node Inflammation (Lymphadenopathy) in Dogs
Veterinary reviewed by: Michele K.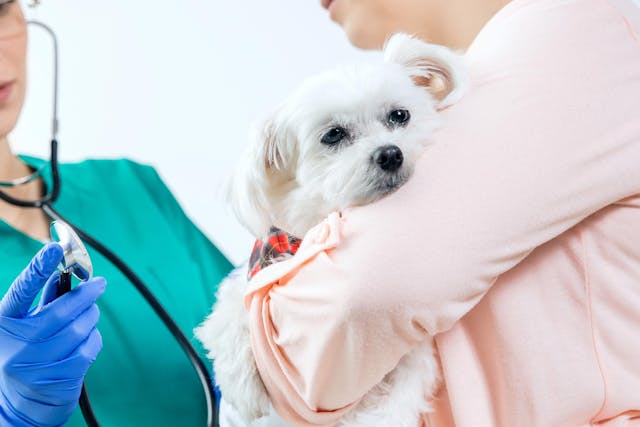 Veterinary reviewed by: Michele K.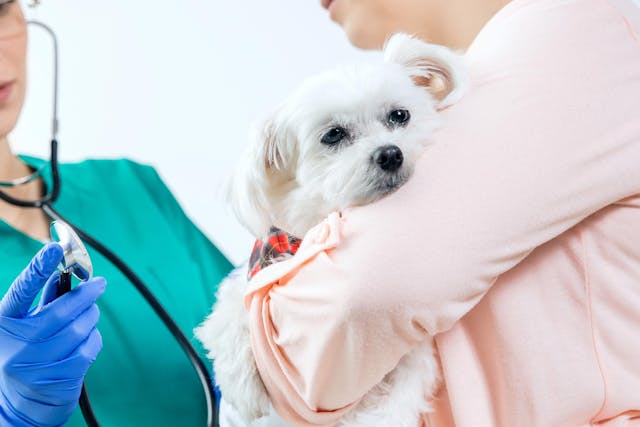 What is Lymph Node Inflammation (Lymphadenopathy)?
Lymph nodes are an important part of your dog's immune response. They belong to the lymphatic system, a circulatory network that produces and transports a white blood cell containing fluid called lymph. Lymph carries infection causing antigens to the lymph nodes, which in turn produce extra antibodies to fight the infection. Lymph nodes play a crucial role in the body's response to disease, allergic reactions, and auto-immune responses. 
Lymph nodes are found in many different parts of the body, including five external sites as well as inside the abdominal cavity and the chest. A condition or abnormality of the lymph nodes is called lymphadenopathy. Lymph node enlargement is the most common sign associated with lymphadenopathy. In many cases, short-term enlargement is only a minor sign of infection that suggests the immune system is working harder and white blood cells are congregating in the lymph nodes; however chronically or markedly enlarged lymph nodes are an important early sign of cancer. Primary lymph node cancer is called lymphoma, and it is usually marked by swelling of the affected lymph nodes. 
Many types of leukemia also affect the lymphocytes and cause similar symptoms. Other cancers frequently metastasize to the lymph nodes first and may cause inflammation there as the immune system attempts to fight the neoplastic proteins. Veterinarians often evaluate the lymph nodes to determine whether a cancerous condition is in the final or early stages. Not all lymphadenopathies are cancerous. Benign tumors can also make the lymph nodes swollen, and chronic inflammation from an allergic reaction or a persistent infection may cause similar symptoms.
Lymph nodes are small glands that play a crucial role in the immune system in dogs. They are found in many different places in the body, both externally close to the skin and internally in the chest and abdomen. Abnormality or enlargement of the lymph nodes is called lymphadenopathy. This can be caused by many different diseases, including bacterial or fungal infection, and cancer.
Lymph Node Inflammation (Lymphadenopathy) Average Cost
From 22 quotes ranging from $200 - $3,000
Symptoms of Lymph Node Inflammation (Lymphadenopathy) in Dogs
Lymphoma is a relatively common cancer in dogs, so it's a good idea to get your pet checked out if you notice persistent or sudden swelling in this area. These are some of the signs to look for.
Enlarged lymph nodes
Under the muzzle
In the shoulder area at the jointure between the front legs and the body
Either side of the chest or the armpit area
On the abdomen close to the back legs
On the back legs, close to the knees
Other symptoms
Nausea or lack of appetite
Vomiting
Difficulty swallowing, eating, or breathing (if the lymph nodes on the jaw are very swollen)
General malaise
Fever
Types
Your dog has several different types of lymph nodes.
External – these are lymph located close to the surface where swelling can cause a palpable lump. On dogs, they are found in five specific areas of the body.
Submandibular –on the jaw
Prescapular – shoulder 
Axillary – armpit area
Inguinal - abdomen
Popliteal – knee area on the back legs
Internal – these are lymph nodes located inside the chest and abdominal cavities; enlargement is not detectable with palpation, but it will be visible on an x-ray
Top
Causes of Lymph Node Inflammation (Lymphadenopathy) in Dogs
These are the main causes of lymphadenopathy
Many different bacterial, viral, or fungal infections cause the lymph nodes to become enlarged (this can be the lymph nodes' response to a general infection, or it can be an infection that takes root in the lymph nodes themselves and causes long-term inflammation which is called called lymphadenitis)
Allergic reaction
Auto-immune response
Cancer such as lymphoma or lymphosarcoma, lymphocytic leukemia, metastasis from another type of cancer
Top
Diagnosis of Lymph Node Inflammation (Lymphadenopathy) in Dogs
The veterinarian will palpate your dog's lymph nodes during the physical examination. It is much easier for a professional to diagnose enlarged lymph nodes than an untrained dog owner, so many lymphadenopathies are discovered on an examination performed for another reason. If you want to check your dog's lymph nodes at home on a regular basis, the veterinarian may be able to show you where and what to look for. Lymph nodes that are enlarged because of a neoplastic condition are usually painless and hard, however if lymphadenitis is present, and the lymph nodes are inflamed, they may be tender and warmer than the surrounding area.
Thoracic and abdominal x-rays or ultrasound can diagnose enlargement in the internal lymph nodes. These may be ordered after a physical exam or because your dog is experiencing other symptoms of systemic illness. Depending on the cause of the lymphadenopathy, a blood test may show elevated levels of white blood cells because the body is fighting an infection. This may also be the case with allergic reactions and auto-immune responses. With cancerous conditions like leukemia or lymphoma, abnormal white blood cells may appear on a blood test.
The best way to find the cause of lymphadenopathy is through microscopic examination of a cellular sample. A needle aspirate can be performed on an external lymph node. The veterinarian will insert a very small needle and extract a sample. Since an aspirate only removes a small sample from a specific part of the gland, the veterinarian may also prefer to remove the entire lymph node and examine it. This will determine for certain what kind of condition is causing your dog's signs.
Top
Treatment of Lymph Node Inflammation (Lymphadenopathy) in Dogs
Treatment will depend on the cause of lymphadenopathy. Bacterial or fungal infections will be treated with an antibiotic or antifungal medication. If an allergic reaction is causing the problem, a specific allergen may be identified and avoided, however this is often difficult. Unknown allergic reactions or autoimmune responses will be treated with medication to reduce inflammation.
For lymphoma, chemotherapy medication is a common treatment. Medication should be started immediately since untreated dogs often die quite quickly. Lymphocytic leukemia is also treated with oral or intravenous chemotherapy medication. Other cancers that are affecting the lymph nodes through metastasis may be removable surgically, followed by chemotherapy or radiation treatment.
Top
Worried about the cost of Lymph Node Inflammation Lymphadenopathy treatment?
Pet Insurance covers the cost of many common pet health conditions. Prepare for the unexpected by getting a quote from top pet insurance providers.
Recovery of Lymph Node Inflammation (Lymphadenopathy) in Dogs
Many types of infectious lymphadenopathy are treatable and your dog may make a complete recovery. Cancerous causes often don't have a good prognosis, but this will depend on the type of cancer and the stage it is in, as well as the treatment that you and your veterinarian decide upon. Your veterinarian will be able to give you a better idea of your dog's chances upon diagnosis.
The best way to manage the lymphadenopathy is by learning how to check for enlarged lymph nodes, and examining your dog regularly. Lymphoma is a common type of cancer in dogs and early treatment is much more effective. If you take your dog to the veterinarian at the first sign of a problem the chances of recovery will be much higher.
Paying for enlarged lymph nodes out of pocket can be a major financial burden. Fortunately, most pet insurance companies reimburse claims within 3 days, putting 90% of the bill back in your pocket. In the market for pet insurance? Compare leading pet insurance companies to find the right plan for your pet.

Top
Lymph Node Inflammation (Lymphadenopathy) Average Cost
From 22 quotes ranging from $200 - $3,000
Top
Lymph Node Inflammation (Lymphadenopathy) Questions and Advice from Veterinary Professionals
Bulldog mix
7 months
0 found helpful
0 found helpful
My puppy vomited last night, has not had much of an appetite, and has an enlarged submandibular lymph node (I think). I am going to call his vet tomorrow, but I am up sleepless with worry currently. He is on weds currently for a broken scapula, which happened about 3 weeks ago. He does not seem bothered when I palpate the "lump".
Dr. Ellen M. DVM
0 Recommendations
Hello, thank you for your question. I am so sorry to hear that your puppy isn't feeling well and that there is an enlargement on his neck! Without examining him, it's very difficult for me to know exactly what might be going on. It could be an enlarged lymph node, as you suggested. It could also be something called a salivary mucocele, where there is a build up of saliva from one of the salivary glands. There could also be an issue with blood or lymph drainage of that area, causing swelling. As long as he seems comfortable, I think it is okay for you to wait until you can call your vet first thing in the morning. However if you notice that it is growing larger, or if your dog continues to vomit or becomes lethargic, I would recommend taking him into an emergency clinic. I hope that your dog starts feeling better soon!
July 27, 2020
Was this experience helpful?
Labrador Retriever
10.5 years
0 found helpful
0 found helpful
My chocolate lab Grizzly is 10.5 years old. He is in great shape! His 2020 yearly blood panel was perfectly normal. I felt a minimally enlarged lymph node under his jaw — our vet said it was from an ear infection from allergies. We took the antibiotics and he was rechecked. His lymph nodes were better! But now I am on high alert!!! I was rubbing his leg and his left popliteal LN seems to be a little enlarged now, although not HARD as a rock or more than 3cm in size. His right popliteal LN is felt but smaller. Should I be concerned? We have a follow-up in 4 weeks. Should we go sooner?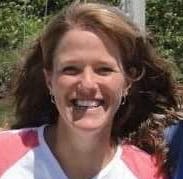 Dr. Michele K. DVM
0 Recommendations
Thank you for your question. I think that you can keep your follow-up in four weeks, unless things change. Lymphoma tends to be dramatic and sudden with enlargement of many lymph nodes. Keeping an eye on that popliteal lymph node that you felt as well as the others is a good thing for you to be doing, but it seems that he has responded to antibiotic therapy and you may be able to take a deep breath. Monitoring them closely is okay, and if you do notice that they are enlarging or more than one is in enlarging, then having a recheck sooner would be a good idea. I hope that all goes well for him!
July 13, 2020
Was this experience helpful?
Lymph Node Inflammation (Lymphadenopathy) Average Cost
From 22 quotes ranging from $200 - $3,000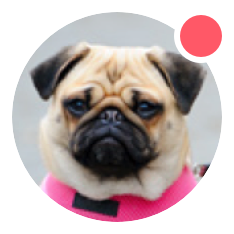 Need pet insurance?