What is Mass Protrusion From the Vaginal Area?
If your dog has a mass extending from her vaginal area, she may have vaginal prolapse. This is caused by the swelling of your dog's vaginal tissues, usually more common in young dogs that have not been spayed and in certain breeds. It is not serious unless it causes the inability to urinate or if it is extreme and causing pain. There are three stages of vaginal prolapse, of which stage III is the most serious and usually needs surgery. This disorder can also mimic a tumor and should always be checked by your veterinarian as soon as possible to rule it out.
A mass protrusion from the vaginal area (canine vaginal prolapse or vaginal hyperplasia) can be described as vaginal tissue protruding from the vulva, commonly caused by edema (fluid retention) from estrogen produced in estrus (when your dog is in heat). There are three stages of mass protrusions from the vaginal area, which are Stage I, Stage II, and Stage III.
Book First Walk Free!
Symptoms of Mass Protrusion From the Vaginal Area in Dogs
The symptoms of canine vaginal prolapse depend on the stage your dog has.
Stage I
Trouble with urination
Excessive licking in the genital area
Whining when urinating
Refusal to mate
Pain in genital area
Slight discharge
Stage II
Protrusion from genital area
Difficulty urinating
Scratching and licking in the genital area
Red and inflamed genital area
Refusing to mate
Pain in the genital area
Vaginal discharge
Stage III
Large, protruding mass in the genital area
Difficulty walking
Refusal to mate
Extreme pain in the genital area
Excessive scratching and licking the genital area
Inability to sit
Difficult urination
Vaginal discharge
Types
Stage I vaginal prolapse is common and is usually not a medical problem unless the symptoms are severe.
Stage II vaginal prolapse includes a vaginal protrusion that can become inflamed and cause pain and infection.
Stage III vaginal prolapse is when the vaginal protrusion is extreme and you should go to the veterinarian as soon as possible for treatment. It is also essential to let the veterinarian rule out cancer before treatment.
Causes of Mass Protrusion From the Vaginal Area in Dogs
Certain breeds of dogs are more susceptible to vaginal prolapse. These breeds are German Shepherds, Springer Spaniels, Boxers, Labrador Retrievers, Mastiffs, English, Bulldogs, Weimaraners, Saint Bernards, Walker Hounds, and Airedale Terriers
Urination problems (kidney stones, kidney failure)
Chronic constipation
Recent difficult labor
Interruption of mating process
Young dogs that are not spayed
Diagnosis of Mass Protrusion From the Vaginal Area in Dogs
Your dog's veterinarian will need a complete medical background and descriptions of the symptoms you have noticed in your dog. The veterinarian will also do a thorough physical examination, paying special attention to the genital area and protrusion. Some tests will be needed to rule out other medical disorders:
Complete blood count (CBC)
Bacterial culture
Fungal culture
Vaginal swab
Urinalysis
Biopsy of the protrusion to rule out cancer
Treatment of Mass Protrusion From the Vaginal Area in Dogs
The treatment for vaginal prolapse depends on the stage. There is usually no treatment necessary for stage I unless your dog is having difficulty urinating or if your dog seems to be in extreme discomfort. Your veterinarian may decide to put an Elizabethan collar on your dog to stop her from licking herself, which can make the vaginal prolapse worse. The veterinarian may also give your dog hormone treatments to help prevent vaginal prolapse from happening again.
If your dog has stage II vaginal prolapse, your veterinarian will manually push the mass back into place. If the protrusion does not stay in place, the veterinarian may decide to put a couple stitches in to keep it from recurring. The veterinarian will prescribe antibiotics, hormone treatments, and place an Elizabethan collar on your dog to keep her from licking the area. If she cannot urinate, surgery will be needed to remove the blockage.
Your dog will have to be spayed right away to treat stage III vaginal prolapse to prevent infection and self-mutilation of the vaginal area due to licking and itching. Your veterinarian will probably keep her overnight and perform the surgery in the morning so she is on an empty stomach. This is a routine surgery and takes less than an hour. Your dog will go home that same evening with an Elizabethan collar and pain medications.
Recovery of Mass Protrusion From the Vaginal Area in Dogs
The recovery of your dog also depends on the stage and the treatment. Stage I has an excellent prognosis and only a slight risk of vaginal prolapse recurring. You will not need to bring her back unless there are complications or if the problem recurs.
Stage II will require one or two days rest if the veterinarian had to do surgery to remove the blockage or place stitches. The stitches will dissolve on their own but you will have to bring her back in one or two weeks for a check-up.
Stage III requires a hospital stay of at least one day and prescriptions for antibiotics and pain relievers. You will have to bring her back in a week for a follow up examination.
Mass Protrusion From the Vaginal Area Questions and Advice from Veterinary Professionals
Bailey
Japanese Spitz
20 Months
0 found helpful
Sir/ma'am, my dog is experiencing a vaginal hyperlapsia/ prolapse after giving birth? Why is it happened to her? Can her still breastfeed her pups?? Can I take her a bath?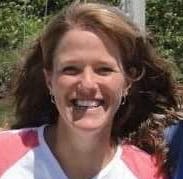 1067
Recommendations
Vaginal prolapse and hyperplasia are two very different conditions, and require medical therapy. It would be best to have Bailey examined by a veterinarian to determine which of those conditions is occurring, and get treatment for it as soon as possible.
Add a comment to Bailey's experience
Was this experience helpful?
Gracie
Pekingese
13 Years
0 found helpful
Hello Doctor,
My dog is a 13 year old pekingese with a mass protrusion in her genital area (between her anus and vagina) protruding about 3 cm outside the body. She was not spayed until this last week as our vet thought that this was hormonally related. She usually goes into heat in january and july every year, although her last 3 cycles where "silent heats." 3 months ago the mass was not externally visible; it became visible during her "silent heat cycle" this last january. She has been on antibiotics for 2 weeks and the inflammation has gone down significantly 25%. We had xrays taken as our vet suspected a tumor. There is a large visible mass between the external pelvic bone and the muscle. A rectal exam was performed and the mass is not in the rectum according to the vet. She is struggling to defecate (before and after spay). Antibiotics are helping with a better flow of urine. Much of her diagnosis is still speculation; any thoughts are much appreciated. She has not had any medical issues until july 2017 she had colitis-blood in the stool. She was put on antibiotics and we changed her diet. At the time no crytals in urine. Her recent urinalysis this last week concluded that there are crytals in her urine and 2 small kidney stones were present in xrays. Shes now on a special SO diet. Also during her spay surgery they removed 2 small tumors, one was a mammary tumor and the other was attached to the fat connected to her falopian tube. She has a lot of fat in her abdomin as well says the vet. Still awaiting results on the biopsy of tumor.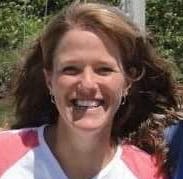 1067
Recommendations
Thank you for your email. It is possible that the mass is a tumor, and it is possible that it is tissue related to her not being spayed until recently. It may improve now that she has been spayed, but it may need further attention. It would be best to have her seen by your veterinarian for a follow up, as they can see her, assess the mass, and determine if anything needs to be done. I hope that she is okay.
Add a comment to Gracie's experience
Was this experience helpful?
Oreo
Labrador
7 Years
0 found helpful
My dog has a slight, one inch or so, vaginal protrusion. She is not licking it, she has no difficulty with urination. She is 7 years old and was spayed when she was 4 months. Do I need to have it looked at.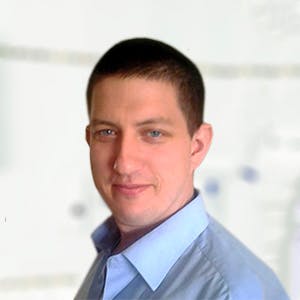 2484
Recommendations
Typically protruding vaginal masses are caused by vaginal hyperplasia, but since Oreo was spayed young we shouldn't be seeing this condition; other causes like vaginal prolapse or vaginal tumours are possible so it is important to have your Veterinarian examine Oreo to determine a cause. In the meantime ensure that the mass is kept lubricated so that it doesn't dry out, an antibiotic ointment is sufficient. Regards Dr Callum Turner DVM
Add a comment to Oreo's experience
Was this experience helpful?
Takashii
Cane Corso
6 1/2
1 found helpful
My female dog is pregnant and we noticed these pumps yesterday on her Vulva. How long should you wait to see if it will go away before taking her to the vet. I keep reading up on it and some say take her right away and others say wait to see if it gets worse. I believe it came from her licking her self all day. Its hard to get her to stop and when we are working and she is alone i'm sure she is licking her self all day.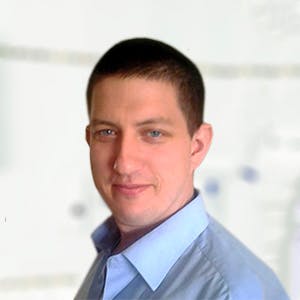 2484
Recommendations
Constant licking may cause irritation along with bumps and swelling around the vulva, but if there is a mass protruding from the vagina you should see your Veterinarian about that. As for the licking, it would be best to prevent Takashii from licking herself by putting a cone on her which I know isn't ideal but is highly effective. Regards Dr Callum Turner DVM
Add a comment to Takashii's experience
Was this experience helpful?
Betty
Boston Terrier
13 Years
0 found helpful
My 13 year old Boston terrier has gone in to heat for the 1st time in 3 or more years. I believe she has had a vaginal prolapse. The pink mass has gone back into her vulva & is no longer visible but she is having difficulty urinating. She doesn't seem to be in any pain & her behaviour has been normal other than she is straining to urinate & only seems to dribble a slight amount. Is this a medical emergency or will it correct itself as her heat cycle comes to an end?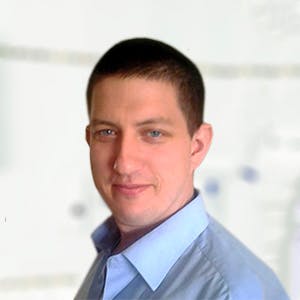 2484
Recommendations
Whilst this is not an emergency, it would be best to have Betty's urine checked for signs of infection or urinary crystals so that any medical treatment can be directed effectively. The mass you saw may have been a small prolapse or vaginal hyperplasia which may occur during heat (which in some cases may be self limiting); regardless given her age and that she is intact, a check over by her Veterinarian would be best. Regards Dr Callum Turner DVM https://wagwalking.com/condition/vaginal-hyperplasia www.msdvetmanual.com/reproductive-system/reproductive-diseases-of-the-female-small-animal/vaginal-hyperplasia-in-small-animals
Add a comment to Betty's experience
Was this experience helpful?
Precious
Miniature Schnauzer
7 Years
0 found helpful
My mini schnauzer was diagnosed with lymphoma about 4 months ago. The vet gave her prednisone, and told us that she had 2-3 more "good" months left. She developed a large mass that protrudes from her vagina, and we have to keep a diaper on her to prevent her from licking it. Is it possible that the lymphoma caused this protrusion? If so, is she in any pain? The vet told us that we will know when "it's time", but I think that I am in denial. Please give me your opinion on what to do.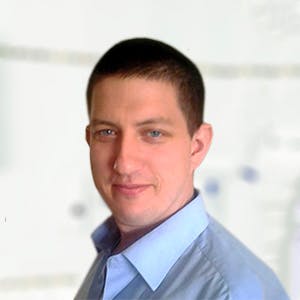 2484
Recommendations
The mass protrusion maybe indirectly related to the lymphoma, but there are many other causes of mass protrusion from the vagina which are possibly related to older age, urinary problems etc… Knowing when 'it's time' is hard since as a loving owner you are biased towards looking at the positives rather than the negatives and since dogs are generally stoic by nature you may not see the full extent of her pain; you really need to look at Precious objectively and decide if she is the same dog or if there is something different, behavioural changes are usually the first signs. Regards Dr Callum Turner DVM
Add a comment to Precious's experience
Was this experience helpful?
Maggie
Maltipoo
5 Years
0 found helpful
Has Symptoms
protrusion from vagina. licking
I have a 5 year old female Maltese poodle that has a protrusion from her vagina. She is licking constantly and dragging her bum across the floor. She has no discharge and has been doing her business regularly. She does seem to be in discomfort when sitting. She has been spayed.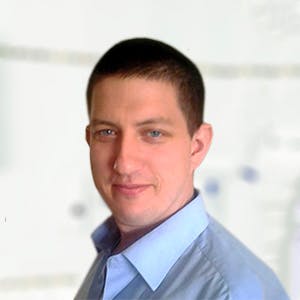 2484
Recommendations
The cause maybe due to either vaginal prolapse, vaginal hyperplasia or tumour; cases of vaginal hyperplasia usually occur in intact females around the time a dog is in heat, but still may occur. Vaginal prolapse occurs when the vagina everts out, this is commonly caused by straining with defecation or urination; again, this is more common in intact females. Vaginal tumour may also be a possibility, you would need to visit your Veterinarian to examine the protrusion to determine the origin before treatment can commence. Regards Dr Callum Turner DVM
Add a comment to Maggie 's experience
Was this experience helpful?