What is Prostate Enlargement?
An enlarged prostate gland may affect your dog's bowel movements or urination, or it may not cause any symptoms. As the prostate interacts closely with the bladder, prostate enlargement may be a secondary symptom of a bladder condition. Prostatomegaly is most likely to be found in adult dogs middle aged and older and only occurs in male dogs. It is more common in unneutered dogs, occurring at a rate of 80% of unneutered males over the age of 8. While prostate enlargement is most likely benign, it is imperative to seek a veterinary diagnosis promptly, as it has several severe and even life-threatening potential causes.
A dog's prostate gland is situated between the bladder and the rectum and produces prostatic fluid and is regulated by a dog's testosterone. The abnormal enlargement of a dog's prostate gland is medically referred to as prostatomegaly.
Book First Walk Free!
Symptoms of Prostate Enlargement in Dogs
Your dog may or may not exhibit symptoms beyond the enlargement of the prostate gland itself, and it may or may not feel pain as a result of the enlargement. Potential additional symptoms include:
Pain during and trouble urinating
Pain during and trouble defecating
Pain during and trouble walking, coupled with a hindered gait (short steps, stiff rear legs)
Constipation
Abnormal stools
Pain, ranging from mild discomfort to severe pain
Types
Benign Prostatic Hyperplasia
- Benign Prostatic Hyperplasia, or BPH, is the most common cause of prostate enlargement. It occurs as a natural part of aging in the majority of unneutered male dogs, but does not occur in neutered male dogs. As the dog ages, the gland goes into hypertrophy, which means that the number and size of the cells in the prostate gland increase. As a result of BPH, benign cysts may develop. This condition puts pressure on surrounding tissue and may cause discomfort.
Bacterial Infection
- The second most common cause of prostate enlargement, bacteria may enter the prostate through the blood system or urinary tract and cause an infection. Bacterial infections may be acute or chronic and may present as abscesses, which are pockets of pus that form within the gland. Along with the typical symptoms of an enlarged prostate, those caused by bacterial infection are likely to also cause an elevated fever.
Cancer
- Prostatic cancer is quite rare in dogs, accounting for less than 10% of enlarged prostate cases; however, they are difficult to treat, are typically malignant and can be life-threatening. Prostatic cancers often metastasize into the liver, lungs, kidneys, lymph nodes, spine, and pelvic bones. Prostate enlargement may also occur as the result of another cancer metastasizing, often transitional cell carcinoma (cancer of the urinary system).
Causes of Prostate Enlargement in Dogs
Prostatic cancer is quite rare in dogs, accounting for less than 10% of enlarged prostate cases; however, they are difficult to treat, are typically malignant and can be life-threatening. Prostatic cancers often metastasize into the liver, lungs, kidneys, lymph nodes, spine, and pelvic bones. Prostate enlargement may also occur as the result of another cancer metastasizing, often transitional cell carcinoma (cancer of the urinary system).
Diagnosis of Prostate Enlargement in Dogs
As prostate health is an important part of overall health in older male dogs, many veterinarians perform a prostate exam as a part of a routine check-up in dogs whose age puts them at risk. Sometimes prostate enlargement can be detected during these exams and before a dog is exhibiting symptoms. However, if your dog exhibits any symptoms of an enlarged prostate, it is important to bring him in to see a veterinarian as soon as possible. The prostate exam is performed by the insertion of a gloved finger into the rectum in order to palpate the prostate. The veterinarian can detect size, shape, and any abnormalities as well as determine if there is pain associated with the gland.
A blood sample will be taken and analyzed for a complete blood count, which measure red and white blood cells and can indicate infection if there is an elevated white blood cell count. In addition, a chemical blood profile will be run, which measures urea, nitrogen and creatinine levels that could indicate a complication of the kidneys or liver. Samples of urine and semen (if your dog is not neutered) will be taken and analyzed for evidence of infection or cancer. Further tests include x-rays and ultrasounds in order to examine the gland and nearby tissues and organs. A biopsy obtained by fine-needle aspiration may be necessary in order to confirm a diagnosis but is not used as a primary diagnostic tool.
Treatment of Prostate Enlargement in Dogs
The course of your dog's treatment will depend on the type and cause of his prostate enlargement.
Benign Prostatic Hyperplasia
- BPH is treated through surgical neutering, which causes the prostate to shrink naturally, providing relief. If cysts have developed, they will need to be relieved through surgical drainage.
Bacterial Infection
- For bacterial infections, neutering is also the first step in treatment, as it is easier to move forward with treating the infection once the prostate has naturally decreased in size. Bacterial infections will then be treated with antibiotic or antimicrobial medications. Severe, chronic cases may require injections, enemas and possible surgery due to the fact that there is a physiological barrier between the blood and the prostate gland, making it difficult for oral medications to penetrate the gland. Because of this, treatment may take between 6 to 8 weeks. Abscesses will be drained surgically.
Cancer
- Prostatic cancer has no cure, and the only option is palliative care through radiation in order to provide relief and possible temporary remission and improve your dog's quality of life. As there is no cure, you may elect to euthanize your dog in order to spare him pain.
Recovery of Prostate Enlargement in Dogs
Follow-up visits with your veterinarian are important to monitor recovery. BPH treated through neutering will require a prostate exam and/or follow-up imaging in order to confirm that the prostate is shrinking as expected. Full recovery is expected to be swift, although you will have to monitor the site of your dog's castration incision and prevent your dog from biting, licking or scratching the site in order to ensure proper healing.
Because bacterial infections require extensive treatment, follow-up visits will be necessary to assess the efficacy of treatment and if changes need to be made to medications and methods. These visits will involve analysis or urine and prostate fluid samples. If your dog has prostate cancer and you choose to treat through radiation, treatment will regularly be monitored. The prognosis for dogs with prostate cancer is not good; once diagnosed, the average survival rate is between six weeks to one year.
Cost of Prostate Enlargement in Dogs
The cost to treat your dog's enlarged prostate will vary depending on the type and cause of your dog's condition as well as choices you may make in treatment. Overall costs will range from a low of $270 to a high of $8,222, with a national average of $4,246. An examination fee averages $65, basic lab fees will be around $35 for the initial samples, $85 for urinalysis, $60 for the bacterial cultures of the samples, between $40-$140 for blood chemistry analyses, $35 for fine-needle aspiration, $150 for x-ray, $200 for ultrasound, $27 per week of antibiotics, $200 for neutering and $5,000-7,000 per course (around five weeks) of radiation.
Prostate Enlargement Questions and Advice from Veterinary Professionals
Maxwell
Golden Retriever
13 Years
0 found helpful
My 13yr old Golden has enlarged prostate and has recently been neutered. However his Vet noticed multiple glands near his prostate and has recommended surgery. Max's use to leak around the house but this has decreased tremendously. We still put a diaper on him when inside the house. We love him with all our heart but im not sure if we want to risk putting him under anymore. He is 13 and I know it won't be too long. I guess my question is when is too old for continues surgeries. Now we just found a mass in his mouth near two of his back canine teeth and the vet recommended surgery as well.
Add a comment to Maxwell's experience
Was this experience helpful?
Brownie
Chihuahua
8 Years
2 found helpful
My eight year old chi was diagnosed with a heart murmur over a year ago. Now he has an enlarged prostate and needs to be neutered. I am so so scared of the anesthesia; I really don't want to put him under. However, he began pooping very thin stools. Is there anything I can do to help besides neutering?
There are microchips that can placed under the skin that last for 12 months and act like the dog has been dessexed.
MY Chi is bleeding from the penis and has been diagnised with an enlarge prostate, I am terrified to place him under also - this is why he is NOT dessexed.
Add a comment to Brownie's experience
Was this experience helpful?
Coconut
Maltipoo
10 Years
0 found helpful
my dog coconut had recently undergone surgery for perineal hernias and was neutered. everything seemed to heal well and we were excited for him to regain his strength and go back to his usual, happy, relaxed, self. all of a sudden, he started showing symptoms of an enlarged prostate. when things seemed to only get worse rather than better, we took him back to the vet and his surgeon said he had an enlarged prostate and that he would never be the same again and that we couldn't do anything about it! he didn't even run an exam. coconut has many prostate exams prior to the surgery and they all came back well. he was fine! after all the suffering he had been through, this is what his future is supposed to be like?!?! the doctors said that the surgeries have nothing to do with his symptoms. yet they haven't even given him an exam. it's awful and i cry so much over how he just stays in his bed all day in a diaper. he eats, and still enjoys walks like normal, but it's hard to get him to play. i think the reason being is that he might be afraid of peeing the floor since he knows better, but he's in a diaper so it's not an issue. we are taking him to a new vet as soon as we can. i would love feedback and advice from a professional, please!
Add a comment to Coconut's experience
Was this experience helpful?
Mooshu
American Staffordshire Terrier
2 Years
1 found helpful
Our dog Mooshu, who is a 2 year old male Amstaff was diagnosed almost a year ago with cystine stones. We almost lost him when one was logged in his baculum and almost caused kidney failure. After many attempts to flush it back out and up they were able too and thankfully he survived. He is on a U/D diet now but we have noticed that ever since this happened he has a hard time holding in urine. He drips all over and sometimes it's a really good amount. We asked our vet and he mentioned that Mooshu has a large prostate which can cause this problem but we don't want to nueter him. We are worried if we do it still might not fix the problem. Wondering what you would suggest? I hear many side of neutering male dogs. Good and bad.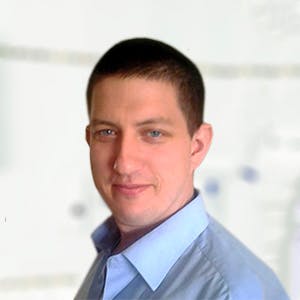 3320
Recommendations
Neutering is the treatment of choice for an enlarged prostate; many people are against neutering as 'it isn't natural' but their attitude generally changes after a few years when their loved one has testicular cancer or prostate issues. If you are not planning on breeding Mooshu, neutering is the way to go; medical management can be unrewarding and will probably result in neutering. Regards Dr Callum Turner DVM
I simply CANNOT understand dog owners' fear of neutering their male dogs!! WHAT is going on?? It's the most SIMPLEST of surgical procedures, prevents prostate cancer (which one of my dogs died from, and it was agonizing for all of us), and having testicles intact after age 2-3 provides NO service to the dog, other than procreation (and I think the world has enough dogs). It's one of the LEAST expensive surgical procedures as well. My 11 yr old male border collie died from prostate cancer, likely caused by cancer elsewhere in his body. It was unexpected, and clearly a profound misery for him at the end. We waited until after he finished growing to neuter him (age 3). Now, our 2nd border collie is battling bladder stones. We suspect his prostate may be enlarged, due to other symptoms. If NEUTERING YOUR DOG can prevent bladder stones - for the love of GOD - get it done! Our stone-removal surgery was $3000. PLUS - there was the emergency vet visit, to move the stone back UP into the bladder = $700. Blood test for pre-op: $250. Now compare this with the cost of a simple neuter!!! If you can't take the advice of ALL of the veterinary field to neuter your dog, you are dooming him to a miserable demise because of your ignorance. Sorry to be so brutal - but I'm urging you to neuter your dog!!!
Add a comment to Mooshu's experience
Was this experience helpful?
Mocha
Labrador Retriever
4 Years
0 found helpful
Has Symptoms
Mass found during ultrasound exam,
My dog was having loose stools and straining. Then I noticed some blood in his stool. He was put on antibiotics/anti diarrea with no help and after a month of accidents I asked for a ultrasound. The vet found that he has a mass in prostate. X ray showed he was full of stool. A week later I brought him in for beginning to have a prolapsed colon. He was perscribed prednisone and it seems to have helped tremendously (besides the side effects of thirst/hunger/ and occasional urine accidents). The vet believes it is cancer and recommends seeing a specialist. No blood work has been done. Should a regular vet be doing a blood test/ biopsy etc before referring to a specialist? I'm just confused because this condition is so rare (he is 4yrs old and was neutered at 10months old). Maybe I just don't want to believe it's true, but could the mass be soemthing other than prostate cancer? He acts like nothing is wrong. Full of energy and shows no signs of pain. I'm unsure of the step and my options.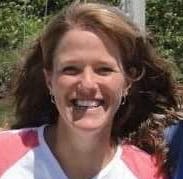 1611
Recommendations
It is very difficult to biopsy the prostate, and that procedure alone often requires a specialist. Since the problem has been localized to the prostate, it is probably best to see the specialist recommended, since it is so unusual in a neutered dog. It may be ann abcess, a benign growth or a tumor - they'll be able to determine what the cause is, and help him. I hope that everything goes well for him.
Add a comment to Mocha's experience
Was this experience helpful?
Boston
English Bulldog
4 Years
1 found helpful
hi there not sure if you can help but we have a 4 year old english bulldog who presented with a UTI we took him to the vet whom prescribed steroids and antiboiotics he finished the course and 10 days later started to show signs that the UTI had returned but this time he had also stopped eating we took him back to the vet he was given a ultrasound and diagnosed with possible BPH we were than given more painkillers and antibiotics and also booked in for castration which he had nearly 3 days ago. he didnt complete his week worth of antibiotics as he got worse befor the castration so were told after it to just continue the already prescribed antibiotics and painkillers.he hasnt eaten anything for the last 2 days. We were told basically that this would be his last chance and if he didnt recover we would have to put him down. Our veterinarian had advised he done an under the microscope analasis on a sample he took from our bully while he was under anesthesia and advised that their were alot of busy cells that fitted with BPH but didnt appear to be cancer cells. Since his castration we have had no improvements from him he is still very lathargic,disorientated when walking and not eating or defecating he is however still drinking water and urinating by himself outside. im just wondering how long we should wait for him to show signs of improvement?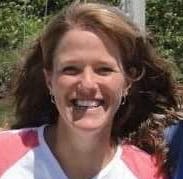 1611
Recommendations
It would seem to me that he should be improving, and I"m not sure whether he has had any bloodwork to help figure out what is going on with him. BPH is not typically a disease that causes those dramatic signs, and there may be something else going on with him. If he hasn't had blood work, it would be a good idea to follow up with your veterinarian and see if that would help.
Add a comment to Boston's experience
Was this experience helpful?
Goliath
Englishbulldog
8 Years
0 found helpful
Has Symptoms
Not eating,uti,enlarged prostate
My English bulldog had been admitted for a UTI and enlarged prostate for 3 days.He is home now but doesn't want to eat,his galliprant and antibiotic needs to be taken with food.I also was told to wait a few weeks to neuter but I see some suggest doing it right away. I am also concerned with neutering because of age,8 yrs.and have been told it is risky for bulldogs.Should I wait until the infection is gone.Should he also take med to shrink prostate first?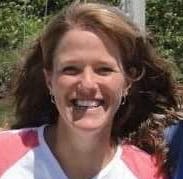 1611
Recommendations
Thank you for your email. Without knowing more about Goliath, these are questions that I can't really give you answers to. Anesthesia in bulldogs is always a little more risky than in other breeds, but if his bloodwork is okay, your veterinarian will take precautions to make sure that all goes well with the surgery. His UTI isn't going to get any better if he isn't taking his medications, and there aren't any commonly used drugs to shrink a prostate - neutering does that. If your veterinarian has recommended waiting for a couple of weeks, it would be a good idea to do that, or ask if it would make a difference for Goliath to have it done sooner. I hope that all goes well for him.
My English pointer has been diagnosed with an enlarged prostrate they say he has massive infection. On heinsighte he has been humping his mother and other dogs frequently recently
but did no respond twice to a female on heat. His mother is on steroids and a few times he has eaten her food with the her medication in food would this be a factor in the prostrate being enlarged
Add a comment to Goliath's experience
Was this experience helpful?
Ernie
Yorkie
10 Years
0 found helpful
Has Symptoms
Drinks a lot and urinates a lot
Pees A lot especially at night ...5 -6 times after dinner he needs to go out and goes a lot..comes in and go right to the water bowl and drinks a lot of water..its a viscous circle.
He isn't fixed. He had bad breath and teeth issues when we got him so he went to get his teeth cleaned and ended up losing all his teeth and the vet suggested to neuter him at a later date so he wouldn't be under anesthesia too long. But now his peeing issues is getting worse. We work 40 hrs a week and he is fine during the day but at night I feel I'm tied to his bladder. He goes to the door and whines when he needs to go out but its every 1/2 hour or so. My husband has hearing issues and can't hear him so I have to be around or he just lifts his leg and goes. I've had to throw out 2 area rugs he ruined. Do you think having him neuter will help reduce this problem?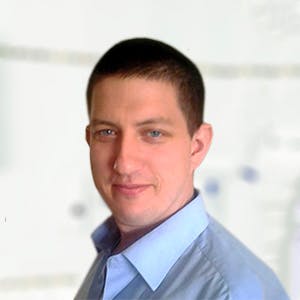 3320
Recommendations
Neutering may help and should be done anyway; however, there are various causes of frequent urination including hormonal conditions, urinary tract infections, behavioural issues, poisoning, spinal disorders among other causes. You should have a urine sample checked by your Veterinarian but neutering should also be done. Regards Dr Callum Turner DVM
Add a comment to Ernie's experience
Was this experience helpful?
Beamer
Bulldog
5 Years
1 found helpful
Beamer presented with bloody urine in oct 2017
Hospital prescribed antibiotic. When he finished the blood returned
Vet follow up showed urine crystals and high ph along with exam showing enlarged prostate, so he began enthflaxacin 136 mg 1&1/2 1xdaily, prostate pmg, prostate support both 1 tab 2xdaily and told he needed a prescription diet of royal canin. He would not eat it. And being a bulldog we had great concern of reaction to this grade food. So he went on methionine 3tAbs 2x daily which did not help. Urinalysis continue to show no improvement meds upped again antibiotic to 1&1/2 2x daily and methionine 4 tans 2x daily. Meds keep suggesting to be upped but if not doing anything we are skeptical so requested an Ultrasound dec 2017 confirmed bladder stones and enlarged prostate. All other organs appear well. During this procedure we did. It feed him overnight. Only time in months urinalysis showed he had perfect ph! We then were given another prescription food that he loves, (blue buffalo vet uw food)
Went off methionine

Urinalysis tests from there continue to show ph is high as of jan 2018 and still blood in urine, this is heart wrenching as it has becomes unaffordable on a weekly basis, we will do anything for our boy!
This past week Beamer has now had difficulty urinating. Comes out very slow or drops. And at the end a squirt of either blood or urine. Very scary! Vet wants his ph lowered before considering neuter or catherlization to remove stones. Back on methionine with prescription food.
We googled ourselves expelling his bladder as he tries to go as we cannot watch our boy be unable to urinate and it seems to help a bit until we get to the bottom of what to do next.
Also encouraging him to water which he hasn't been doing much. Otherwise eating and great spirits.
We cannot figure out why his ph won't lower. Or why it would seem nothing has worked after months of this treatment. His doctor said it is from a infection of bladder/prostate and it would be a slow fix but by this time I would believe we would see some type of improvements....
Please help! Hopeful and looking for a miracle
Are we missing anything? Is there another method to try?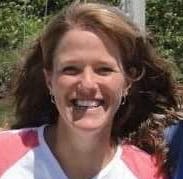 1611
Recommendations
Thank you for your email. While I can't examine Beamer or diagnose anything, from your description, it might be best to have surgery for him to remove the stones, and have him neutered. Bladder stones can cause chronic infections as they are a foreign body in the bladder, and chronic infections can cause a high pH as the bacteria produce materials that increase the pH. Getting rid of the stones would help the problem. As long as those stones are there, he is at risk of a life-threatening urinary blockage. Neutering him should help with his enlarged prostate. I hope that he does well.
craberry powder/vitamin C, human grade diet/nueter/remove stones
Add a comment to Beamer's experience
Was this experience helpful?
Jaqc
Dachshund
8 Years
0 found helpful
Jaqc became completely incontinent and was having blood in his urine and was having trouble pooping, crying out because it was painful. I took him to the vet, they diagnosed a UTI from urine test. He competled the meds and we took him back because there was no change in his symptoms. Then they did repeat blood and urine test, xrays, and prostate exam. They said it was an enlarged prostate. So they gave more antibiotics, 2 different kinds, and pain meds. He is almost finished with his antibiotics and is still completely incontinent. He wears a diaper now. Is still in pain when pooping, and only pooping small amounts. And had blood in urine still and seems to be in pain. I cant stand to see him like this, is there something the vet missed? What other test or meds can i try?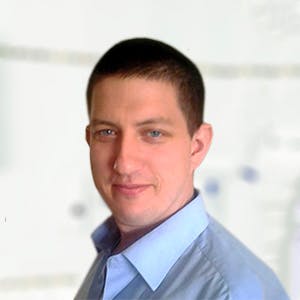 3320
Recommendations
Prostate enlargement is normally attributable to benign prostatic hyperplasia, infection or cancer; treatment would be dependent on the underlying primary cause; if the cause is due to an infection of the prostate then antibiotics would be the treatment of choice, however in severe cases surgery may be indicated (as well as neutering if not done already). If there is no improvement in ease of defecation (stool softeners or plain canned pumpkin may help), then surgery is probably the next step if suitable. Regards Dr Callum Turner DVM
Add a comment to Jaqc's experience
Was this experience helpful?
Gehrig
Labrador Retriever
4 Years
0 found helpful
My 4 year old male Lab (Gehrig) has an enlarged prostate with cysts. The only symptoms are occasional drops of blood from his urethra. The Vet recommends neutering. Are there any nutritional supplements or super foods and/or drugs that will shrink his prostate and make neutering unnecessary? Are there homeopathic methods or other alternative remedies that have shown efficacy in treating BPH? He has concomitant skin issue but not sure they are related to excessive testosterone production. Doesn't a dog need testosterone for a healthy endocrine system? I am concerned that without his testes, he would have to obtain his testosterone from his adrenals. Any help or guidance would be appreciated. Thanks.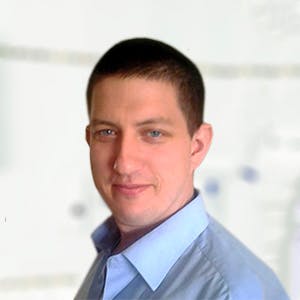 3320
Recommendations
Neutering is the treatment of choice for benign prostatic hyperplasia, new age thinking suggests that dogs should be left intact but the health issues related with not neutering (prostate disorders, testicular cancer, aggression among others) are not worth it; a dog like Gehrig could be neutered at around nine months to a year and live happily ever after. The opinion is divided between Veterinarians but I would recommend that you have him neutered, there are medical treatments (finasteride) which may be used for breeding males. Regards Dr Callum Turner DVM
Add a comment to Gehrig's experience
Was this experience helpful?
octavious
Boxer
10 Years
2 found helpful
Would an enlarged prostate cause a doggie to have a little bit of incontinence. He drops a few drops here and there from time to time. He's 10 years old.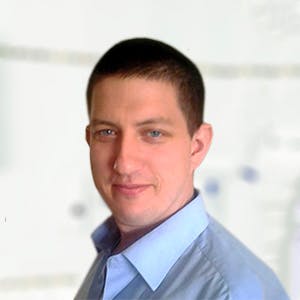 3320
Recommendations
An enlargement of the prostate, urinary infection, urinary stones and neurological problems may all causes urinary incontinence in dogs. Prostate troubles are common in intact males over the age of four; if Octavious isn't neutered yet, it would be best to have it done regardless. Regards Dr Callum Turner DVM
Add a comment to octavious's experience
Was this experience helpful?
King
Boxer
8 Years
0 found helpful
I am helping out a family member with an older boxer who has an enlarged prostate problem (diagnosed per the vet). he is going to get neutered in a few days per their advice. Since then the dog has gotten a little worse or the pain med are losing effectiveness. the dog started dragging his back feet behind him. my question is can this severe loss of movement all be from the prostate(all the sites says stiffness and this is well beyond that) and if so how long after the procedure before i can expect to see him able to walk again? thanks for any advice you can offer.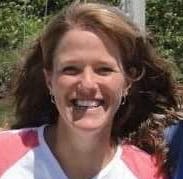 1611
Recommendations
Thank you for your question. Without examining him, I can't say whether the pain that he is experiencing is related to the prostate, but I do know that prostate disease can be quite painful, depending on what type of disease he has. If he is having this many problems, it would probably be a good idea to get him back in to see his vet, have him re-assessed and decide if it is the prostate, in which case maybe the surgery happens sooner, or if something else is going on.
Add a comment to King's experience
Was this experience helpful?
Oscar
Daschsund Terrier Mix
8 1/2
0 found helpful
Has Symptoms
sometimes urine flows inconsistent
I recently took my 8 year old dachshund terrier mix to vet because we noticed some small blood drops around the house coming from his urine. He is not neutered. The vet took blood and urine test and also did an X-ray. she said he probably had an UTI and also has a enlarged prostate. In december when we got his teeth cleaned they found his blood levels to be elevated, i think it was his BUN and CRE ?? when we just saw the vet a fews weeks ago for the UTI she said his levels went down which is good. However she still recommends neutering him. Im hesitant to do it because he eats, drinks and still has tons of energy all the time and doesn't seem in pain. Im not sure what to do, neuter him ? wait until it gets worse? pray it gets better on its one? any advice would be greatly appreciated !!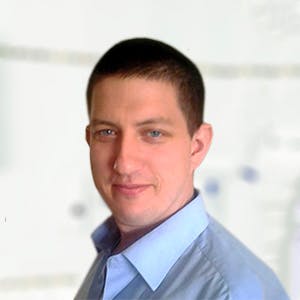 3320
Recommendations
Neutering is the treatment of choice for an enlarged prostate and will also ensure that conditions like testicular tumours don't present; if you are not planning on breeding Oscar, I do not see any reason why you shouldn't neuter him. It is good that the creatinine and BUN went down but should be monitored in the future to check for any increase in values; neutering him is your decision but I wouldn't hesitate and it removes possible future issues from the table. Regards Dr Callum Turner DVM
Add a comment to Oscar's experience
Was this experience helpful?
Michael
Pug
11 Years
0 found helpful
Michael seems to be feeling really good but I noticed that he was peeing longer in one spot than normal. He is not neutered. I noticed that the past week he is upset being around unneutered dogs to the point he broke his leash. I have always been very careful with him not being neutered and other male dogs. I took him to the vet to just get a check up and she said his prostate was enlarged. She recommends neutering him. I am just concerned about his age and putting him under anesthesia. Is there anything else that could be done besides neutering him?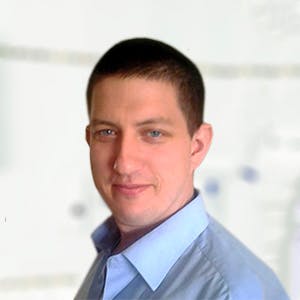 3320
Recommendations
Neutering is the treatment of choice for prostate enlargement and if Michael is otherwise healthy I would go ahead with the surgery, it is a quick and simple surgery with the duration of anaesthesia administration being only a few minutes (we are not talking about a two hour surgery here). Regards Dr Callum Turner DVM
Add a comment to Michael's experience
Was this experience helpful?
Hurley
Labrador Retriever
9 Years
1 found helpful
Has Symptoms
Fever, infection, loss of appetite
My dog(9yrs old) has BPH and currently has an infection/bladder infection. Our vet found cysts in his prostate. Now, 3 vets have told us that he needs to be neutered;however, the repro specialist we take him to has explained that research shows that it's better for him to stay intact because neutering won't prevent cancer, and that it can also make him decline quicker, mentally. But he's getting to the point where we have monthly issues and visits to the vet, and his prostate is now effecting his bladder. He doesn't have cancer or abscesses, so would neutering him now be the best thing? Would it make a difference at this point? Or would it be better to leave him intact?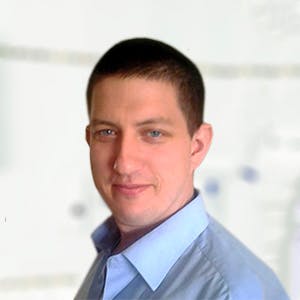 3320
Recommendations
At an age of nine, castration is unlikely to prevent cancer as castration has to be performed younger than one year old to be effective. Prostatic cysts are not affected by castration and may need to be surgically removed or drained. For benign prostatic hyperplasia, neutering is the treatment of choice; medical management may be effective but this would need to be discussed with a Veterinarian after examining Hurley. From my point of view, neutering would be the way to go for the BPH, but each case is different. Regards Dr Callum Turner DVM
Add a comment to Hurley's experience
Was this experience helpful?
Oscar
Yorkshire Terrier
5 Years
0 found helpful
Our pup has been sick for the last 2 weeks. We had to take him to the ER becUse he could not urinate. The X-ray showed bladder stones and has a bladder infection. Our Oscar is neutered and just went in for bladder stone removal a week ago. Our vet showed us an X-ray of his bladder stone and also pointed out that he has an enlarged prostate. We are a week out from surgery and he has only pooped once, a small amount. Will not eat his dry food, only rice and boiled chicken. He has not strained to go to the bathroom until after we took him to the ER. We are of course worried about our pup but also we can't afford to put a lot of money into trying to find a diagnosis. Should I be worried he not pooped in 5 days? He is on an antibiotic for the bladder infection and finished his pain meds 2 days ago.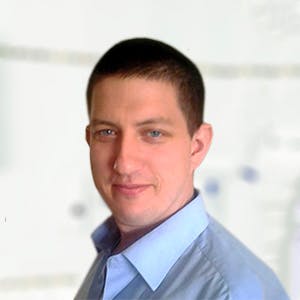 3320
Recommendations
It is concerning that he hasn't defecated for five days, I would try to add a little fibre to his diet to help loosen any stool to help him do his business; I understand your concerns, especially about the cost of getting to a diagnosis but I would recommend that you try to at least get him defecating again especially if he is eating chicken and rice daily. Speak with your Veterinarian as they may given an enema or other treatment to help clear him out a bit. Regards Dr Callum Turner DVM
Add a comment to Oscar's experience
Was this experience helpful?
stuka
German Shepherd
6.5
1 found helpful
Has Symptoms
erection,trouble urinating ,butt was swollen,drank
my 6 yr old german shepherd went to vet because of an erection that he had & because of that he had problems urinating, it was suggested to have him fixed the next day to help with problem , so next day ,that evening he was picked up we were told he has an enlarged prostate so this should help ,went home with meds for inflamation & pain , he never recovered my best friend died ,i dont know why he wasnt prescribed antibiotics from the beginning ,! can you help ?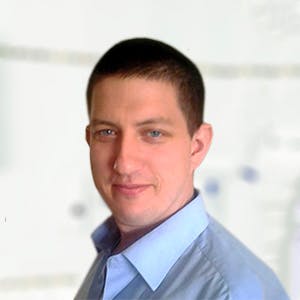 3320
Recommendations
Condolences on the loss of Struka, I understand that you are looking for answers to why your friend passed away. Benign prostatic hyperplasia is an enlargement of the prostate which is commonly seen in intact males over the age of six in which Struka fits the patient profile; castration is the treatment of choice in these cases with resolution seen within a few weeks to a few months. If Struka had prostatitis which may be primary or secondary to the benign prostatic hyperplasia, then antibiotic treatment would be recommended together with castration. I cannot give you more information as I wasn't present and I haven't seen Struka's case notes, but if you have questions you should return to your Veterinarian to discuss the case. Regards Dr Callum Turner DVM
Add a comment to stuka's experience
Was this experience helpful?
Duke
Dachshund
10
0 found helpful
Has Symptoms
Hesitation to urinate and deficate
Hold Urine for long periods of time
Tail is stiff and "vibrates when he urines"
Dribbles especially when resting
cytopoint allergy injections
over the counter allergy pill 2x a day
Medication Used
25mg of phenylpropanolamine
Can you please tell me what your understanding of the following finding is from my dog? The vet can not conclusively tell us what the problem is, and you might not be able to either but our poor dog has been through so many test over the past 8 weeks that we just hate to keep adding stress on him. Duke is a 10 year old neutered male dachshund , he was neutered about 5 years ago. He has a history of thyroid and allergy problems but both are successfully managed with medication.

Source: FNA of enlarged prostate with cystic areas
Comments: Sample is very Cellular. There are nemerous neutrophils and many prostatic epithelial cells. the epithelial cells occur individually and in small clusters. With in the clusters there is a mild variation in nuclear size and moderate variation in amounts of cytoplasm. there are occasional very large cells with high nucleus to cytoplasm ratio that occur as individuals. There are also occasional binucleated cells. No bacteria were positively identified (sample sat in incubator for 48 hours with no bacterial growths).
Prostatic epithelial cells are moderately pleomorphic. This could be due to hyperplastic cells lining the cystic inflammatory areas, but I cannot rule out neoplasia. Reccomended histopathology for better assesment.
Prostate measured 2cm X 3cm with cavitary lesions
We were quoted $4K for the Histopathology.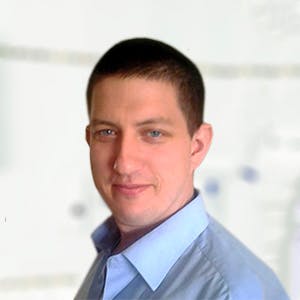 3320
Recommendations
A prostatic biopsy would be the next best step as recommended on the cytology report; whilst the procedure is more invasive and expensive than a fine needle aspirate it usually results in a better sample for analysis. The cost of the procedure to get a sample is expensive and it may be worth having a total prostatectomy done and having a sample sent for histopathology afterwards (from a cost point of view); this would be dependent on Duke's suitability for surgery. Also, try calling around the Veterinarians in your area and your nearest Veterinary School to see if there is a better price than you have already been quoted. Regards Dr Callum Turner DVM
www.vetary.com/dog/condition/prostatectomy
Add a comment to Duke's experience
Was this experience helpful?
Charlie
Tibetan Terrier
10 Years
0 found helpful
My dog is 10 (he's neutered) and recently started having difficulty going potty. He strained to urinate and defecate. One evening we found about 6 puddles of urine on the floor (all were completely clear) and rushed him to the animal hospital. They drew blood and obtained a urine sample and it was all normal (temperature was normal also). She did a rectal exam because the groomer kept telling us his anal glands were full. While doing the rectal exam she felt something so she did an ultrasound and found a prostate mass. She said that we could consult an oncologist but it wasn't curable. He is now on Peroxicam to decrease the swelling and keep him comfortable. My question is, the ER vet seemed very thorough. Would a second opinion be advisable? Is it likely she over-reacted and it's truly not a prostate mass? I don't want my dog to suffer needlessly if she was wrong, but she seemed so thorough and from my research, his enlarged prostate doesn't fit BPH or infection and the only other ailment listed was cancer.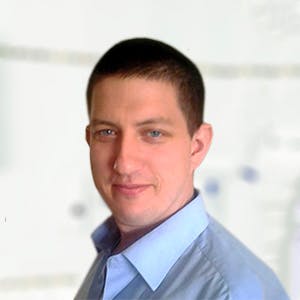 3320
Recommendations
Having a second opinion never hurt; prostate conditions in neutered dogs are uncommon unless he was neutered late; if Charlie was neutered after one year of age the probability of prostate conditions are increased. A rectal examination should be easily distinguishable between a prostate mass or an anal sac mass; however, given the conflicting information, it would be best to speak with another Veterinarian just so you know what you're dealing with so that Charlie may receive the correct course of treatment. Regards Dr Callum Turner DVM
Add a comment to Charlie's experience
Was this experience helpful?