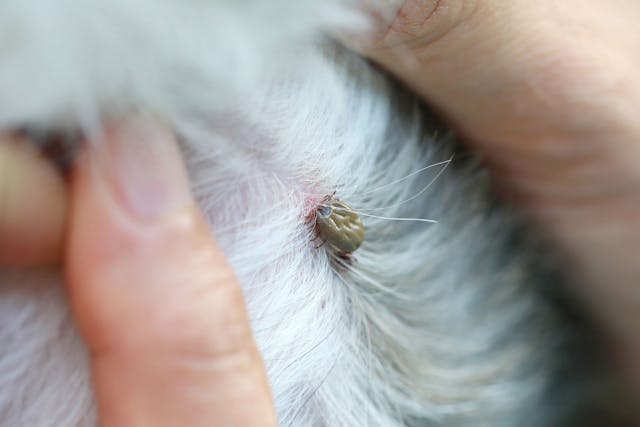 What are Tick Paralysis?
Your dog's risk depends on a variety of factors, including the prevalence of ticks in the environment. In the areas of the southern United States, ticks prevail all year; while in areas with colder winters, ticks thrive only in the spring and summer. Tick paralysis is most common in the southeastern United States, the Pacific Northwest, and the Rocky Mountain states. Your dog's risk factor depends more on your environment and behavior than on breed. Toxicity does not directly correlate to the number of ticks found on your dog or their size, but rather depends upon the individual tick and the dog's susceptibility. The exact pharmacology of the specific toxins that cause tick paralysis is yet to be determined, but they work by inhibiting the release of presynaptic acetycholine at neuromuscular junctions, leading to paralysis.
Tick paralysis or toxicity is an acute motor paralysis caused by neurotoxins produced in the salivary gland of certain species of ticks. The toxins cause lower motor neuron paralysis, or a loss of voluntary muscle movement.
Tick Paralysis Average Cost
From 14 quotes ranging from $1,500 - $5,000
Get a free pet insurance quote in less than 60 seconds!
Easily compare quotes from the most trusted pet insurance companies in the United States.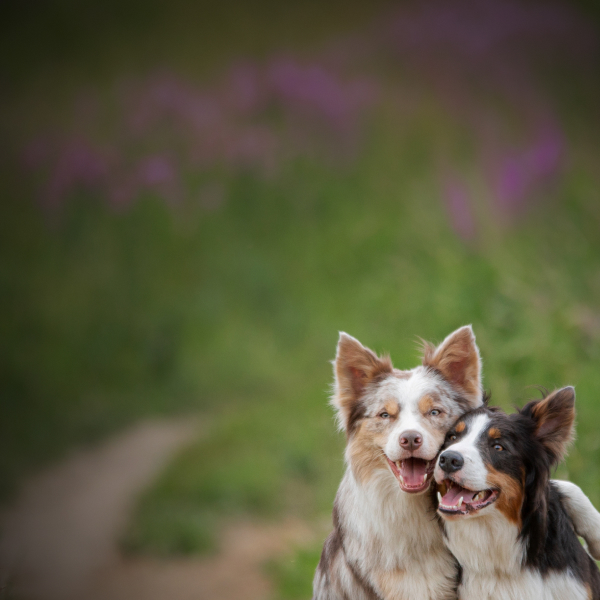 Symptoms of Tick Paralysis in Dogs
Your dog may display the following symptoms, which will worsen over time. Symptoms begin to display between five to seven days after the tick attaches itself to your dog. If you see your dog beginning to display any of the following, particularly if your dog has been in an area of heavy vegetation or exposed to other animals, seek veterinary help immediately.
Vomiting
Trouble standing/sitting still
Muscle weakness
High blood pressure
Fast heart rate, or tachyarrhythmia
Partial loss of muscle movements, or paresis
Complete loss of muscle movement, or paralysis
Poor reflexes or loss of reflexes
Dilation of pupils
Excessive drooling
Asphyxia
Difficulty eating
Impairment in vocal sounds, or dysphonia
Causes of Tick Paralysis in Dogs
Tick paralysis is caused salivary neurotoxins from an engorged, egg-laden female tick of the following species: American dog tick (Dermacentor variabilis), Lone star tick (Amblyomma americanum), Rocky Mountain wood tick (Dermacentor andersoni), Deer tick or Blacklegged tick (Ixodes scapularis).
Diagnosis of Tick Paralysis in Dogs
Prompt diagnosis depends on your thorough reporting of the onset of your dog's symptoms, as well as any potential incidents that could have led to your dog picking up ticks. Be sure to report if your dog has recently been in thick vegetation in the last several days or weeks.
Further physical examination will be conducted to determine the extent of your dog's muscle paralysis. Your dog's muscle tone will be analyzed physically, and reflexes will be tested. Decreased or absent deep tendon reflexes are a sign of paralysis.
The veterinarian will perform a thorough physical examination in order to find ticks or evidence of tick bites. Any ticks that are found will be removed, and the veterinarian will often send them to a laboratory for species analysis. It is important that the veterinarian is the one to remove ticks in the case of tick paralysis, because they will ensure every part of the tick is removed and no further toxins are affecting your dog.
To rule out any other diseases that may be causing your dog's symptoms, a blood count measuring white and red blood cells, a chemical blood profile measuring blood sugar and proteins and urinalysis measuring kidney functions will be taken and analyzed for abnormalities. In the case of respiratory muscle paralysis indicated by trouble breathing and/or elevated carbon dioxide and decreased oxygen levels found in the blood, radiography may be used to examine the size of your dog's esophagus: an enlarged esophagus is a sign of labored breathing.
Treatment of Tick Paralysis in Dogs
In the majority of cases, removal of ticks from your dog will lead to a reduction of symptoms within 24 hours and total recovery within 72 hours. Your dog may be given an insecticidal bath in order to kill any ticks that may have been missed (particularly with a heavy coat or other factor that may hinder finding all of the ticks). While tick paralysis is very easy to treat, untreated, it can lead to death by respiratory paralysis. For this reason, it is imperative to seek treatment immediately.
Depending upon the extent of tick paralysis at diagnosis, your dog's symptoms may need to be treated in order to aid recovery. In severe, advanced cases, your dog may need to be hospitalized and treated for stress with a tranquilizer or opiate, dehydration with intravenous fluids, fatigue with anesthesia, vomiting with antiemetic therapy, heart or respiratory distress with ventilation, or congestive heart failure with diuretics and oxygen therapy.
If your dog ends up in a state of severe dehydration, intravenous fluids will be given immediately. Alongside intravenous fluids, medications will be provided that can be used to counter the effects of the toxins on the nervous system, and to relax your dogs muscles so that they can breathe.
Worried about the cost of treating your pet's symptoms?
Pet Insurance covers the cost of many common pet health conditions. Prepare for the unexpected by getting a quote from top pet insurance providers.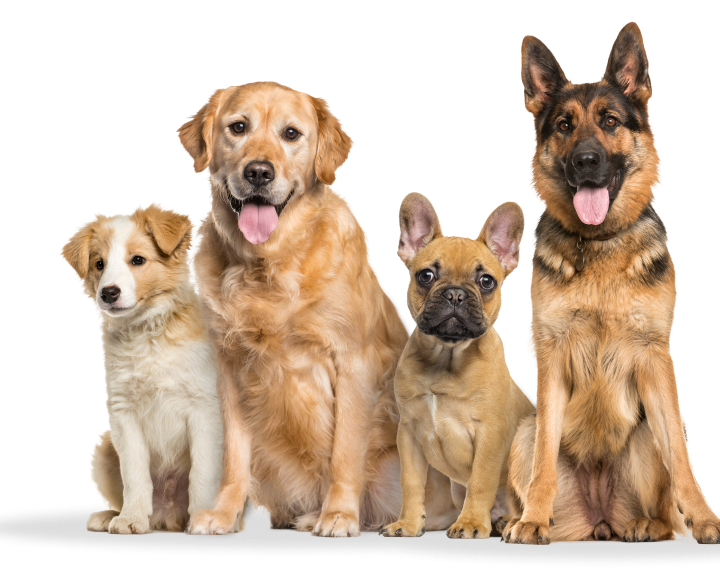 Recovery of Tick Paralysis in Dogs
When diagnosed in time and properly treated, there is a 95% chance of total recovery. Even with treatment, there is a chance of death, which increases with the amount of time your dog is infected with the toxin and left untreated.
During recovery, keep your dog in a cool and calm environment and avoid physical activity. If your dog is still having digestive problems, follow your veterinarian's feeding instructions carefully. This may involve withholding food until the stomach settles, or feeding via syringe.
In order to prevent further cases of tick paralysis, keep your pet on preventative medication during the appropriate season, or all year round, depending on your climate. Check your pet for ticks regularly, and particularly after they have been in heavily vegetated areas. If you have a yard your dog regularly plays in, keep up with landscaping in order to discourage tick infestation.
Tick Paralysis Average Cost
From 14 quotes ranging from $1,500 - $5,000
Top
Tick Paralysis Questions and Advice from Veterinary Professionals
Blue Heeler
Princess
10 Years
2 found this helpful
2 found this helpful
My pet has the following symptoms:
My 10 year old dog was tested two Days ago and I received a call saying she didn't test positive but didn't test negative either for Ehrlichiosis. She is not showing any signs. They are going to treat her anyways Incase otherwise my other option was to just wait and gamble and retest in 3 weeks. Is this a good thing she isn't showing signs? Does this mean I caught it early? Will my pup be okay? I'm so scared.
Answered by Dr. Michele K. DVM
Without knowing more about what might be going on with Princess, I have a hard time answering your questions, unfortunately. Since your veterinarian knows what is going on with her, what signs she is having and why they were concerned about tick borne diseases, it is very reasonable to call them and get more information and ask more questions about her condition, what possible things might be happening, and what to expect.
July 31, 2018
Was this question and answer helpful?
Mix
Shadow
6 Years
5 found this helpful
5 found this helpful
My pet has the following symptoms:
Dog had tick on him and I removed it, wasn't head in yet, put alcohol on it and iodine....before removing tick dog had vomited twice and wasn't acting himself, after removal of tick he vomited and is breathing a bit heavy and restless
There are various issues which may arise from being bitten by a tick which may include issues from the saliva to any bacterial disease the tick may have been carrying (varies depending on your location). Keep an eye on Shadow, but if the vomiting continues, other symptoms present or you live in an area with known tick borne diseases visit your Veterinarian immediately. Regards Dr Callum Turner DVM
June 20, 2018
Was this question and answer helpful?
Tick Paralysis Average Cost
From 14 quotes ranging from $1,500 - $5,000
Get a free pet insurance quote in less than 60 seconds!
Easily compare quotes from the most trusted pet insurance companies in the United States.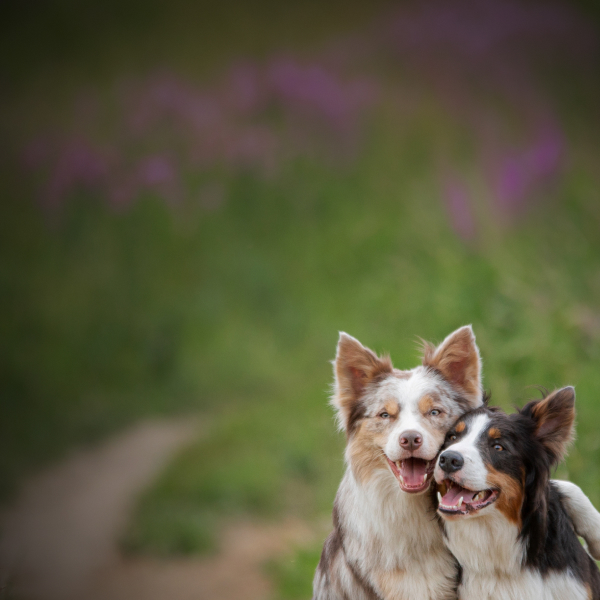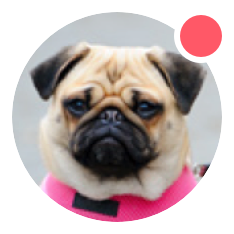 Need pet insurance?