What are Tick Paralysis?
Your dog's risk depends on a variety of factors, including the prevalence of ticks in the environment. In the areas of the southern United States, ticks prevail all year; while in areas with colder winters, ticks thrive only in the spring and summer. Tick paralysis is most common in the southeastern United States, the Pacific Northwest, and the Rocky Mountain states. Your dog's risk factor depends more on your environment and behavior than on breed. Toxicity does not directly correlate to the number of ticks found on your dog or their size, but rather depends upon the individual tick and the dog's susceptibility. The exact pharmacology of the specific toxins that cause tick paralysis is yet to be determined, but they work by inhibiting the release of presynaptic acetycholine at neuromuscular junctions, leading to paralysis.
Tick paralysis or toxicity is an acute motor paralysis caused by neurotoxins produced in the salivary gland of certain species of ticks. The toxins cause lower motor neuron paralysis, or a loss of voluntary muscle movement.
Book First Walk Free!
Symptoms of Tick Paralysis in Dogs
Your dog may display the following symptoms, which will worsen over time. Symptoms begin to display between five to seven days after the tick attaches itself to your dog. If you see your dog beginning to display any of the following, particularly if your dog has been in an area of heavy vegetation or exposed to other animals, seek veterinary help immediately.
Vomiting
Trouble standing/sitting still
Muscle weakness
High blood pressure
Fast heart rate, or tachyarrhythmia
Partial loss of muscle movements, or paresis
Complete loss of muscle movement, or paralysis
Poor reflexes or loss of reflexes
Dilation of pupils
Excessive drooling
Asphyxia
Difficulty eating
Impairment in vocal sounds, or dysphonia
Causes of Tick Paralysis in Dogs
Tick paralysis is caused salivary neurotoxins from an engorged, egg-laden female tick of the following species: American dog tick (Dermacentor variabilis), Lone star tick (Amblyomma americanum), Rocky Mountain wood tick (Dermacentor andersoni), Deer tick or Blacklegged tick (Ixodes scapularis).
Diagnosis of Tick Paralysis in Dogs
Prompt diagnosis depends on your thorough reporting of the onset of your dog's symptoms, as well as any potential incidents that could have led to your dog picking up ticks. Be sure to report if your dog has recently been in thick vegetation in the last several days or weeks.
Further physical examination will be conducted to determine the extent of your dog's muscle paralysis. Your dog's muscle tone will be analyzed physically, and reflexes will be tested. Decreased or absent deep tendon reflexes are a sign of paralysis.
The veterinarian will perform a thorough physical examination in order to find ticks or evidence of tick bites. Any ticks that are found will be removed, and the veterinarian will often send them to a laboratory for species analysis. It is important that the veterinarian is the one to remove ticks in the case of tick paralysis, because they will ensure every part of the tick is removed and no further toxins are affecting your dog.
To rule out any other diseases that may be causing your dog's symptoms, a blood count measuring white and red blood cells, a chemical blood profile measuring blood sugar and proteins and urinalysis measuring kidney functions will be taken and analyzed for abnormalities. In the case of respiratory muscle paralysis indicated by trouble breathing and/or elevated carbon dioxide and decreased oxygen levels found in the blood, radiography may be used to examine the size of your dog's esophagus: an enlarged esophagus is a sign of labored breathing.
Treatment of Tick Paralysis in Dogs
In the majority of cases, removal of ticks from your dog will lead to a reduction of symptoms within 24 hours and total recovery within 72 hours. Your dog may be given an insecticidal bath in order to kill any ticks that may have been missed (particularly with a heavy coat or other factor that may hinder finding all of the ticks). While tick paralysis is very easy to treat, untreated, it can lead to death by respiratory paralysis. For this reason, it is imperative to seek treatment immediately.
Depending upon the extent of tick paralysis at diagnosis, your dog's symptoms may need to be treated in order to aid recovery. In severe, advanced cases, your dog may need to be hospitalized and treated for stress with a tranquilizer or opiate, dehydration with intravenous fluids, fatigue with anesthesia, vomiting with antiemetic therapy, heart or respiratory distress with ventilation, or congestive heart failure with diuretics and oxygen therapy.
If your dog ends up in a state of severe dehydration, intravenous fluids will be given immediately. Alongside intravenous fluids, medications will be provided that can be used to counter the effects of the toxins on the nervous system, and to relax your dogs muscles so that they can breathe.
Recovery of Tick Paralysis in Dogs
When diagnosed in time and properly treated, there is a 95% chance of total recovery. Even with treatment, there is a chance of death, which increases with the amount of time your dog is infected with the toxin and left untreated.
During recovery, keep your dog in a cool and calm environment and avoid physical activity. If your dog is still having digestive problems, follow your veterinarian's feeding instructions carefully. This may involve withholding food until the stomach settles, or feeding via syringe.
In order to prevent further cases of tick paralysis, keep your pet on preventative medication during the appropriate season, or all year round, depending on your climate. Check your pet for ticks regularly, and particularly after they have been in heavily vegetated areas. If you have a yard your dog regularly plays in, keep up with landscaping in order to discourage tick infestation.
Tick Paralysis Questions and Advice from Veterinary Professionals
miles
Siberian Husky
11 Years
0 found helpful
Has Symptoms
Cant Get Up and hard to move
he is a huskey and had lime disease and he has the episodes where he cant move or it is hard to move and he just tries to get up and we have to go over and pet him and help him calm down and it is not just nightmares or things like that it is in the middle of the day.
he is not my dog he is my uncles
Add a comment to miles's experience
Was this experience helpful?
Owen
Labrador Retriever
6 Years
0 found helpful
My Labrador is 6 years old and has had a hard time walking for the past five days. He now keeps falling over and can't stand or use the restroom without falling down. We went to the Emergency and they said it may be a neurological disorder or tick paralysis. I haven't found any ticks on him, but I've never giving him any topicals to prevent against them until now. Leaving the hospital I applied Frontline Plus, gave him the prescribed prednisone, and Gabapenton, but I've yet to see any response. It has been 48 hours since leaving the hospital, and I'm worried he isn't going to get any better! Could this be tick paralysis, even if I can't find a tick?
Hello from México. How is your dog? 4 weeks ago my dog had the same problem. The doctor recommended a blood test and the diagnosis was "ehrlichia canis", this is a bacteria that cause paralysis. He is not able to walk by himself but he has been recovering. Have you tried blood-test?
Add a comment to Owen's experience
Was this experience helpful?
Benny
Mixed
8 Years
1 found helpful
My dog Wednesday evening was walking with a limp. We found what appeared to be a tick on his throat and it popped and blood squirted out of it. On Thursday morning he was dragging his hind legs and went in his dog box and wouldn't come out. On Friday he continued to stay in his and wouldn't come out. On Saturday we noticed a little thing sticking out of his neck from where the tick was at and we got it out. A couple hours later he came out of his box and was running dragging his hind legs. Today he's trying to lift his legs but he can't get them to work. He's also always been a barker and has not barked since wednesday. He doesn't seem to be in any pain. He's vomited a few times. Do you think he should be walking within a day or say?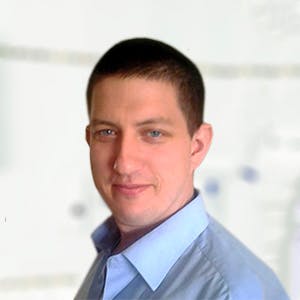 3320
Recommendations
In cases of tick paralysis, removal of all ticks from the body will lead to an improvement in symptoms within a day and resolution of all symptoms within three days in most cases. Some dogs may require medical therapy in severe cases, but if you are noticing an improvement in mobility I wouldn't be too worried. If hind limb usage hasn't improved within the next day or so I would recommend returning to your Veterinarian. Regards Dr Callum Turner DVM
www.msdvetmanual.com/nervous-system/tick-paralysis/overview-of-tick-paralysis
Add a comment to Benny's experience
Was this experience helpful?
Tilly
Cavalier Cross Maltese
8
1 found helpful
My dog is an 8 year old cavalier and has recently been administered to a vet regarding tick paralysis, her symptoms were the third eyelid had begun to appear, she couldn't use her back legs and was struggling to sit up, she was groaning and gagging but only vomited once. The vet said they had given her two doses of the anti-toxin and within 9 hours showed no progression but did not deteriorate either. Her blood count ratios were erratic so they gave her something for clotting. I have a general idea of what this all means but I would like to know a bit more about what is happen to my dog and what the chances of her survival are given the circumstances.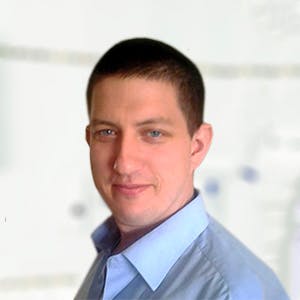 3320
Recommendations
Generally in most cases, a dog will improve within 24 hours of the tick being removed (depending on the species of tick) with recovery occurring within 72 hours or so; some cases do deteriorate more and it is dependent on how long the tick was attached, time symptoms showed before visiting your Veterinarian and treatment given. The article below is interesting and covers many things. Regards Dr Callum Turner DVM www.msdvetmanual.com/nervous-system/tick-paralysis/overview-of-tick-paralysis
6 months old GSD is suffering from paralysis or partial paralysis of hindlimb and gradually spreaded towards frelimbs , lots of meds have been given from last week , if its the tick paralysis as it seems , how can i start treatment for my pup
My 10 year old dog was tested two
Days ago and I received a call saying she didn't test positive but didn't test negative either for Ehrlichiosis. She is not showing any signs. They are going to treat her anyways Incase otherwise my other option was to just wait and gamble and retest in 3 weeks. Is this a good thing she isn't showing signs? Does this mean I caught it early? Will my pup be okay? I'm so scared.
Ledum palustre 1m strenghth....Google it. Worked for my dog
Add a comment to Tilly's experience
Was this experience helpful?
Princess
Blue Heeler
10 Years
0 found helpful
My 10 year old dog was tested two Days ago and I received a call saying she didn't test positive but didn't test negative either for Ehrlichiosis. She is not showing any signs. They are going to treat her anyways Incase otherwise my other option was to just wait and gamble and retest in 3 weeks. Is this a good thing she isn't showing signs? Does this mean I caught it early? Will my pup be okay? I'm so scared.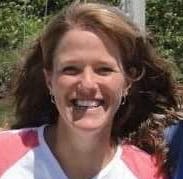 1611
Recommendations
Without knowing more about what might be going on with Princess, I have a hard time answering your questions, unfortunately. Since your veterinarian knows what is going on with her, what signs she is having and why they were concerned about tick borne diseases, it is very reasonable to call them and get more information and ask more questions about her condition, what possible things might be happening, and what to expect.
Add a comment to Princess's experience
Was this experience helpful?
Lexy
Collie
6 Years
0 found helpful
we are living in Jakarta, Indonesia were the medical treatment is not as advanced as in Europe or US. I am looking for help and advice what i could do to help my dog.
Lexy is a Female Collie, 6 years. has been diagnosed with Ehrlichia, Blood Parasite. in December'16. Has been treated with Antibiotic and supplement. in Jan / Feb her voice was getting weak and had walking difficulty. However her blood Hepatology has improved a lot and in March her blood has become normal expect the Thrombosite is still 160.
On march 15 we have started acupuncture treatment to improve her ability of walking and shown good improvement.

However in the last 5 days now she started to become parralyzed in all her legs she stopped urinating regulary and poo as well. I have taken her to the best vetenary in town, she has been given Glucosamine, Neurobion ( already given since 1 months ).
i am confused and helpless how to help Lexy.... check all the thicks on her coat. I still found 1-2 thicks, shaven her hairs so i am pretty sure nothing is left.
Urinating and poo is still a problem.
is there anything left what can i do for her?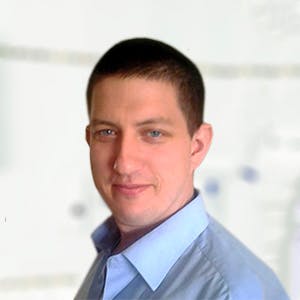 3320
Recommendations
Treatment for Ehrlichiosis isn't really more advanced in the west than in Indonesia; doxycycline is the drug of choice when treating infections and is given for at least thirty days. In acute cases, improvement can be seen within days; chronic cases can be difficult to treat and if the bone marrow is suppressed the prognosis is guarded to poor. Continued supportive and symptomatic treatment is the only other form of treatment. If the infections isn't responding to the doxycycline other antibiotics like tetracycline or imidocarb may be tried. Regards Dr Callum Turner DVM
Add a comment to Lexy's experience
Was this experience helpful?
Shadow
Mix
6 Years
0 found helpful
Dog had tick on him and I removed it, wasn't head in yet, put alcohol on it and iodine....before removing tick dog had vomited twice and wasn't acting himself, after removal of tick he vomited and is breathing a bit heavy and restless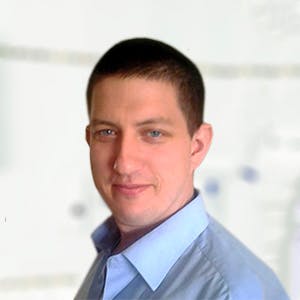 3320
Recommendations
There are various issues which may arise from being bitten by a tick which may include issues from the saliva to any bacterial disease the tick may have been carrying (varies depending on your location). Keep an eye on Shadow, but if the vomiting continues, other symptoms present or you live in an area with known tick borne diseases visit your Veterinarian immediately. Regards Dr Callum Turner DVM
Add a comment to Shadow's experience
Was this experience helpful?
blacky
terrier cross jack russ
4 Years
0 found helpful
hi my dog blacky over a day or 2 got very week and was shaking then his back legs stop working and was dragging them with his is front legs and falling over a lot :( a week or 2 ago i took 2 ticks off him and 1 was very large. i stayed up all night with him he seemed in a lot of pain and his belly was swollen and peeing himself :( he did 2 really big poos the morning b 4 this thu :) i took him to vets and they have had him about 30 hours now they did a x ray and said his spine is fine but want to do mri scan but cost 1200 pound i can no way afford that :( i ask if i can pick dog up but they said no i feel like im been blackmailed. but i want my dog to get better and not be in pain like he was that night i stayed up with him. the vets have never mentioned Tick Paralysis. i dont no what to do. the vets said they a trust fund that mite help pay or i can pay a bit each week. what do u suggest i do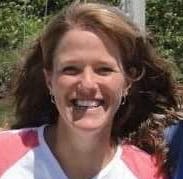 1611
Recommendations
If Blacky has lost the use of his back legs, sooner is better then later to have an MRI, but the purpose of the MRI is probably to see whether he can have spinal surgery to help him. They should factor that cost into his treatment plan so that you are prepared for it. Otherwise I'm not sure that there is a point to the MRI. If you are able to have the MRI, and surgery if needed, if he were my dog, I'd make payments, but that is a decision that you will need to make. I hope that he is okay.
Add a comment to blacky's experience
Was this experience helpful?
TINY
Chihuahua
14 Years
0 found helpful
MY 14 YR OLD MALE Chihuahua SEEMS TO BE SUFFERING FROM TICK PARALYSIS. WE FOUND SEVERAL TICKS ON HIM AND BELIEVE WE HAVE THEM ALL OFF NOW. THE LAST ONE WAS A VERY LARGE ENGORGED FEMALE ON HIS NECK. THIS WAS 3 DAYS AGO AND HIS SYMPTOMS HAVE BEEN GETTING WORSE. WE CANNOT FIND ANYMORE TICKS ON HIM. HIS SYMPTOMS ARE LATHARGIC MOVEMENTS, BALANCE ISSUES, WONT BARK,AND SEEMS LIKE HE HAS LABORED BREATHING. HE HAS NO VOMITING SYMPTONS AND WILL STILL DRINK WATER. HE WONT EAT HIS DOG FOOD BUT WILL EAT PEOPLE FOOD AS LONG AS IT IS BROKEN INTO VERY SMALL PEICES. WE HAVE NO MONEY FOR A VET AND NOT SURE WHAT WE CAN DO. IS THERE ANYTHING WE CAN DO OURSELVES TO HELP TREAT HIM?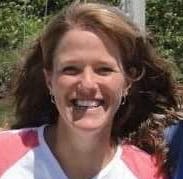 1611
Recommendations
There is, unfortunately, nothing that you can do at home for Tiny - he needs medical attention. Ticks can carry many diseases that affect the blood cells, and Tiny may need help for that. He may also have an unrelated condition, and without examining him, it is impossible for me to diagnose him. Many clinics do offer a 'free first exam' that would allow you to at least have him seen and discuss what options there may be for treatment. I hope that he is okay.
Add a comment to TINY's experience
Was this experience helpful?
Sooty
Pugapoo
3.5 years
0 found helpful
I'd just like to know if it's possibke for my dog to recover once he's in a coma on a ventilator in hospital. They got the tick out and treating him currently, I'm so worried he won't be okay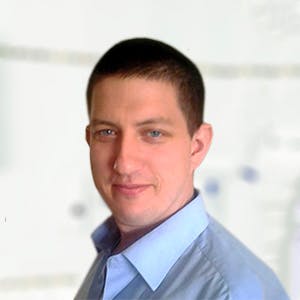 3320
Recommendations
Generally in the majority of cases, removal of the tick results in improvement within 24 hours with recovery in around 72 hours but some species of tick may take longer; Sooty is in a critical condition and the mortality rate for tick paralysis is around 10% so we need to be cautious. Regards Dr Callum Turner DVM www.msdvetmanual.com/nervous-system/tick-paralysis/overview-of-tick-paralysis
Add a comment to Sooty's experience
Was this experience helpful?
Archer
Labrador coon hound +mix
1 3/4
0 found helpful
Hi my dog is nearly 2. He has been house trained very well for over a year. But lately i take him for his regular 3-4 walks a day and after going to the bathroom outside i will bring him into the house and have to leave for work or doctors appt. I come back 1-4hours later And he will have peed everywhere and have popped on the rug(fully formed). Or the other day for example we walked him later than normal 10pm just to make sure he would sleep through the night. I woke up at 4am to him walking all over the room(not unusual but hadn't since this in a few months). He walked over to me when i told him to lay down and i thought i smelled poop.. though he farted on his way over... well i wake up at 7am to pee all over my husbands shoes clothes and a blanket i put laid out near the end of the bed. Our laundry basket and floor from one end of the room to the other coveted in his urine. And that he had pooped in our shower. As we cleaned it up he was fine. But as i go to grab the leash to walk him he snuck into the bathroom and peed everywhere again as i am realizing what just happened i went to put the leash on and found he had already pooped(45seconds after peeing) on my rug(formed).. i wad beyond upset at this point.... And when i go to ask him what he just did he bared his teeth and started growling at my husband and myself..... what could cause this sudden change in behavior?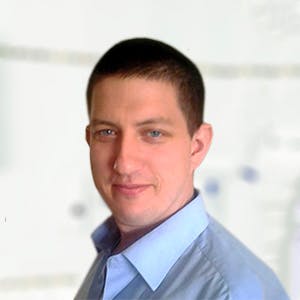 3320
Recommendations
I cannot think what would have caused this behaviour but you need to start keeping him on a short leash, all behaviour like this (and this does sound like a behavioural problem) needs to be promptly followed up with a punishment whether it is leaving him in another room or outside for a period of time. This may need a Behaviourist to help guide you since these cases are never simple to resolve. Regards Dr Callum Turner DVM
Add a comment to Archer's experience
Was this experience helpful?
Heidi
White Shepherd
9 Years
1 found helpful
I have a 9yr White German female Shepard. She got Tick Paralysis while we lived in Brisbane, Australia, 2 years ago. She had a transfusion and recovered, leaving her with a slight limp. Now, she appears to have tick paralysis again, our vet put her on antibiotics for 10 days, she has improved some. She has taken Proline Plus monthly since we returned to the States 1 year ago. My question is, can tick paralysis relapse or could this be a disc issue?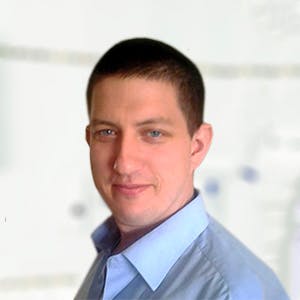 3320
Recommendations
Tick paralysis is caused by a reaction to the saliva of a tick, remove the tick remove the problem (generally) so I do think this is the issue. Complete the course of antibiotics and give rest, but if there is no improvement there would need to be more testing done to determine the underlying cause; x-rays may be done to look for any spinal issues. Regards Dr Callum Turner DVM www.msdvetmanual.com/nervous-system/tick-paralysis/overview-of-tick-paralysis
Add a comment to Heidi's experience
Was this experience helpful?
Moose
Saint Bernard
2 Years
0 found helpful
I have taken my dog to a vet here in Newfoundland and they have told me my dog is starting to go paralyzed in his back legs which he is he has been 3 days on a anti inflammatory and a muscle relaxer but nothing is working they say he has something wrong with his nerves or spin I can not finically afford to have a million test done on him. He is a 2 n half year old saint bernarde and I cannot see me getting him put to sleep if he has a fighting chance do you think he could hav been bitten by a paralysis tick ? Please and information would help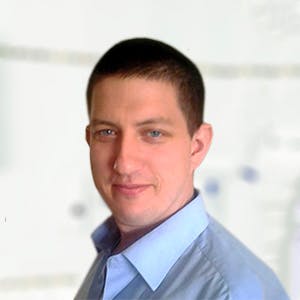 3320
Recommendations
Generally tick paralysis occurs when a tick is feeding on a dog because the saliva of the tick has a toxin which induces paralysis; however, once a tick is removed improvement is seen within 24 hours. Since the weakness is localised to the hind legs, it may be a case of a spinal disorder which would require an x-ray in order to make a diagnosis; whilst I sympathise with your financial situation, it would be best to have at least an x-ray performed as that would be the most valuable test given the symptoms. Regards Dr Callum Turner DVM
Add a comment to Moose 's experience
Was this experience helpful?
Otter
Standard Schnauzer
Vet estimates 7, but unsure
0 found helpful
Has Symptoms
Whines, sluggish, wont get on couch.
Our guy has been having issues for the past week or so and we are not sure what we should do. A week ago I noticed that he struggled to get on the couch. He is over weight, so I thought he was being lazy. The next day he started up the stairs, whined a bit, and then just stayed there until I moved him. Later he went up the stairs, but had the same "frozen" issue trying to come back down. The next night he appeared almost paralyzed. We massaged his joints and he jumped up and was fine.

Because of these symptoms, we thought it was joint and bone related, so we got joint medicine and have treated for a couple days. It seemed to get better, until tonight, and he is just laying around whining. We have checked for ticks, but find none.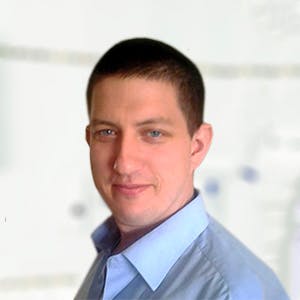 3320
Recommendations
Some orthopaedic injuries may show symptoms intermittently especially during certain activities like going up or down the stairs and the body slightly shifts its position to be able to move on the stairs which may cause an injury to become apparent. Spinal or limb problems are likely and would need to be examined by your Veterinarian and an x-ray would be useful too; dogs are stoic by nature and may not show easily pain or discomfort so it can be difficult for owners to pick up on pain. Also, abdominal pain can cause issues when a dog changes position. Regards Dr Callum Turner DVM
Add a comment to Otter's experience
Was this experience helpful?
Blu
Siberian Husky
8 Months
0 found helpful
I got her about 3 days ago. She was covered in fleas and ticks. I cleaned her up the best i could. 2 days later she doesn't get up, eats less and rarely goes to the bathroom. She did eat normally when she got here. She'll whine cus she can't get up and somerimes falls over but once she does she walks around normally. Is it really tick paralysis? Is their a natural way to cure it?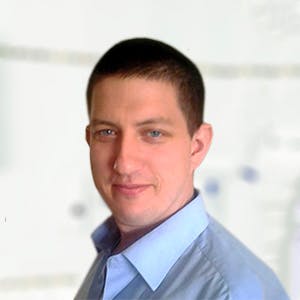 3320
Recommendations
Cases of tick paralysis are usually resolved by the removal of all ticks from the body and a dog will being to improve within six hours to a day (but could be as long as three days) after the removal of the last tick from the body; some cases require more extensive treatment which may include TAS therapy (given only by your Veterinarian). Ticks may also cause anaemia due to blood loss if there are a large number of them as well as being the vectors for many other diseases including Lyme Disease, Rocky Mountain Spotted Fever and Ehrlichiosis; due to these possible and serious causes I would recommend a check with your Veterinarian. Regards Dr Callum Turner DVM
Add a comment to Blu's experience
Was this experience helpful?
Shadow
Labrador Retriever
3 Years
0 found helpful
Has Symptoms
vomit, lumping legs, crying, reddish infection
Hello All, I have a male Labrador 3 Yrs of age, i believe he is suffering from Tick paralysis from last 10 days and can not move his rear legs at all. Initially he suffered from fever and than it turned in to Paralysis. We have done few test but everything is fine in all reports. Usually symptoms are there is a wound kind of infection in his left leg that is increasing. I have been to my vet but couldn't find something satisfactory. Please help me to save my dog.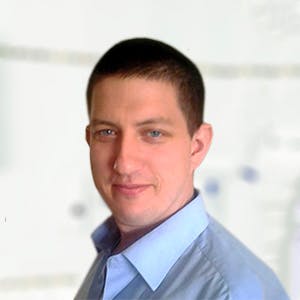 3320
Recommendations
In cases of tick paralysis, removal of the tick will resolve the symptoms within a day or so; other causes of paralysis with fever may be due to infections (like botulism), poisoning, autoimmune disease or severe inflammatory disease. Further investigation is required with possibly blood tests and x-rays too. Speak with your Veterinarian or with a Specialist about Shadow's case. Regards Dr Callum Turner DVM
I was diagnosed with Lyme disease 5 years ago and was taking Antibiotics and Nonsteroidal anti-Inflammatory drug which seemed to help. However, I still suffer from some of the symptoms. My symptoms have always been chronic fatigue, joint pain, and even neurological problems in controlling hand and leg movements. I am a 54 year old female. the Antibiotics wasn't really working and I could not tolerate them for long due to severe side effects, so this year our family doctor started me on Natural Herbal Gardens Lyme disease Herbal mixture, We ordered their Lyme disease herbal treatment after reading alot of positive reviews, i am happy to report with the help of Natural Herbal Garden natural herbs I have been able to reverse my symptoms using herbs, my symptoms totally declined over a 8 weeks use of the Natural Herbal Gardens Lyme disease herbal mixture. My Lyme disease is totally reversed! Their official web page is www . naturalherbalgardens . com this is a herbal store that will be leaving it's footprint in this world. I'm 54 and have never been this healthier
Any advice
On home products like Vitamain c etc to give my 14 year old black lab springer spaniel that is suffering from tick paralysis??
Add a comment to Shadow's experience
Was this experience helpful?
scooby
West Highland White Terrier
1.5
0 found helpful
i am treating my dog diagnosed with babesia with imizol , the course of specific medicine is completed. now can i inject ivermectin for prevention of further infection ? and if yes then after how many days.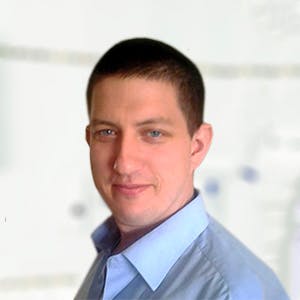 3320
Recommendations
Your dog needs to be protected regularly against ticks which would prevent the introduction of Babesia, Lyme and other infectious diseases being introduced into Scooby's circulatory system. There are numerous tick and flea medications which are available, please speak with your Veterinarian about a suitable choice for Scooby; Ivermectin is only prescribed in dogs with Heartworm infections (or other serious parasitic infections as determined by a Veterinarian) and some breeds (Collies) can have serious reactions to Ivermectin. Regards Dr Callum Turner DVM
Hi , my farm dog recently become very weak suddenly and the hind legs become very weak and we seek Vet to come to our house. She said he has some parasite or tick issue cause him have anemia problem .Does Anemia in dog make his hind leg no energy ? He doesn't want to eat at all for almost 3 days . He drinks water still . The Vet gave me some medication to remove the tick afoxolaner , antibiotics , Vitamin. However I have difficulty feeding him . He puke out the afoxolaner . I have no choice but crush it and put it on his tongue with small amount progressively . Does the afoxolaner still work fine for him ?
Add a comment to scooby's experience
Was this experience helpful?