What is Tumor of the Eye?
Tumors or growths found in the eye of our canine friends is not an uncommon case for those in the veterinary field. Tissue changes in the eye can develop as a primary tumor, and can also be a secondary result of spreading tumor cells that began in another part of the body.Tumors of the eye can be both malignant and benign.
Tumor of the eye in dogs can also be described as ocular neoplasia. New, abnormal growth of tissue in the canine eye can comprise of lesions found in the areas of the eyelid, cornea, conjunctiva, orbit, and other structural sections of the eye such as the iris or ciliary body.
Book First Walk Free!
Symptoms of Tumor of the Eye in Dogs
Because of the number of eye tumors in existence, symptoms will vary from one type to another. Some of the lesions and their symptoms are listed here.
Eyelid neoplasia

This presents as a mass on the eyelid margin or within the lid
It can range in color from pink to very dark brown

Uveal melanoma

There may be a mass on the iris or ciliary body
The mass can protrude or distort the pupil
Blood vessels can rupture
There may be pain
Later stages can include hemorrhage, retinal detachment or glaucoma

Limbal (epibulbar) melanoma

This tumor can be seen as mainly circular, pigmented masses on the cornea which point inward towards the globe of the eye
There may be excessive tear production
Often conjunctival irritation occurs

Corneal squamous cell carcinoma

This tumor will be characterized by a pink mass on the epithelial surface of the cornea
The conjunctiva, eyelid, cornea and third eyelid are affected

Orbital neoplasia

The eyelid may protrude forward
There can be swelling of the conjunctiva, cornea, and eyelid
Often the two eyes do not move in tandem
The pupil may be dilated
Types
There are multiple types of tumors that can grow in the eyes of our canine family members. Some of them are listed below.
Eyelid neoplasia

These tumors can be disfiguring and irritating
They are usually slow growing
Maintaining eyelid function is a concern during surgery
The metastatic spread is low
Weimaraners and Vizslas are known to be highly documented with this tumor

Uveal melanoma

This is most commonly seen in the Labrador Retriever
This type of tumor can be both benign or malignant
The tumor arises from the iris or ciliary body of the eye

Limbal (epibulbar) melanoma

Female dogs, German Shepherds, and Labrador Retrievers are documented to be predisposed
The average age of a canine with this type of tumor is 5 to 6 years old
The tumors are often benign

Corneal Squamous Cell Carcinoma

These tumors tend to be malignant
Conjunctival neoplasia is included in this category
After removal, the growth will often recur
The lesions are known to be aggressive

Orbital neoplasia

90% of these tumors become malignant by the time they are noticed
They can invade the sinuses, oral cavity, bones, and brain
They are generally nonpainful but the prognosis is poor
Causes of Tumor of the Eye in Dogs
Though the exact causes of cancer have not yet been defined, your dog may get a tumor in the eye as a result of the following factors.
There could be a viral cause
UV light exposure may contribute
A lesion may arise from the sebaceous gland at the rim of the eyelid
Chronic ocular inflammation could be a factor
Another metastatic disease could spread to the eye
Brachycephalic breeds who have had recurring keratoconjunctivitis are susceptible to tumors
Diagnosis of Tumor of the Eye in Dogs
The eye may be a small part of the body, but the intricacy of the eye structure is complex. Because of this, your veterinarian will utilize many diagnostic tools when determining the cause of a tumor in your pet's eye. Depending on the type of lesion, the location of the mass, and the suspected diagnosis, your veterinary caregiver will include many of the following means in order to come to a conclusion. She may also suggest a visit with the ophthalmologist for testing and imaging.
A complete blood count and serum chemistry profile will be useful to analyze your dog's health
An veterinary ophthalmology specialist may do ocular tests that will consist of tonometry (to verify intraocular pressure), slit lamp (to look at structures at the front of the eye), and fundoscopy (to look at the interior lining of the eyeball)
A gonioscopy will give an excellent view of the inner eye
A physical examination will involve a thoracic auscultation, abdominal palpation, and analysis of regional lymph nodes to check for additional masses or swelling
Radiographs of the skull, chest, and abdomen will determine if metastatic spread has taken place
An ultrasound may rule out metastatic development, a computerized tomography (CT)scan can see bone involvement, and a magnetic resonance imaging (MRI) will check for soft tissue damage
A fine needle aspiration or biopsy will also determine if tissues have been affected
Your veterinarian or ophthalmologist will also look for secondary complications such as blindness or uveitis
Treatment of Tumor of the Eye in Dogs
Treatment of a tumor of the eye will be contingent on the type of mass. For example, lid tumors might be removed surgically by excision, taking care to remove all of the mass while trying to maintain a well functioning eyelid. Cryosurgery, which is using extreme cold to kill affected tissue, is another method.
Tumors such as uveal melanoma can mean the loss of the eyeball, but sometimes laser surgery is successful without taking the eye out. Limbal melanoma could mean a keratectomy or sclerectomy, which is surgical removal of the lesion, with the added step of graft replacement.
In the case of a corneal tumor, if superficial, the tumor alone might be excised. If the complete eyeball is affected, it will need to be removed. Orbital lesions might necessitate removal of the entire eyeball, along with nearby bone and tissue if there is involvement.
Enucleation is a procedure whereby the globe of the eye is taken out while preserving the soft tissue. This is possible in many cases.
Recovery of Tumor of the Eye in Dogs
In cases where the tumor was found to be malignant, and there has been an advance to other tissues, radiation and chemotherapy will be part of the recovery process. If the tumor was impossible to remove, palliative care would be the best way to give your beloved furry family member a good quality to the remainder of his life.
Fortunately, the prognosis for tumors in the eye is often positive. Follow up with your veterinary caregiver will be needed for perhaps a period of a few months. Immediately upon your arrival home from the eye surgery, you will need to be aware of the possibility of swelling, and be able to put eye drops or antibiotic cream in the eye if required. Be certain to wash your hands whenever you apply medications or ointments to your dog's eye area.
If you have any concerns, contact your veterinarian or specialist directly. It must be noted that regrowth of certain tumors of the eye frequently materializes.
Tumor of the Eye Questions and Advice from Veterinary Professionals
Mater
Boxer
10 Years
0 found helpful
My 10 year old white boxer just had a burr debridement and now has been diagnosed with corneal squamous cell carcinoma. He also recently had been diagnosed with IVDD and his back legs are starting to fail. Is it reasonable to do palliative care now or do I subject him to more surgeries to fix his eye? He still eats plays but seems to be slowing down pretty quickly.
Add a comment to Mater's experience
Was this experience helpful?
Jack
Boston Terrier
10 Years
0 found helpful
My dog had his left eye removed in April, the cause of the problem was never known, but was blind with chronic infections. 2 weeks ago he began having severe congestion, & nasal discharge from the nostril on the same side as eye removal. Vet prescribed antibiotics and benadryl. This week he began to lose coordination, severely, going in circles, falling ovat etc. Also has no sense of smell, gets lost in house etc. Vet now says tumor may be where eye was removed since it's protruding and didn't "sink in" as most enucleations do & basically no hope. Was given more antibiotics & prednisone. I'm devastated and confused. Wouldn't a tumor have been noticed during the eye removal surgery? It seems there's nothing I can do for him.I asked why a biopsy wasn't done and they said all looked good during the surgery in April. This came on fast, within 2 to 3 weeks told. Thank you for your help.
Add a comment to Jack's experience
Was this experience helpful?
Daisy
Labrador Retriever
4 Years
0 found helpful
On our second go-round with a mass above the eye. Had it removed both times. Low grade cancer on the first one, waiting for the lab results on the second. Worried it is the same type of cancer returning- but bigger and nastier this time around. Money is no object. I will literally go broke fighting this disease for my dog, but at a loss as to where to go, what to do. Super healthy in all other ways. 4 year old lab/pit mix. No other other health problems. I refuse to consider end of life options. Our vet thought he got good margins last time. It is now 9 months later and the growth was bigger this time. What our the options? Please and thank u.
Add a comment to Daisy's experience
Was this experience helpful?
Kody Cooper
Golden Retriever
6 Years
0 found helpful
Hi - my 6 year old was diagnosed w melanoma of eyelid. After 2 surgeries it kept coming back. Ct scan shows nothing in lung n Lymph node. So we decided to enucliate the eye. 7 weeks later a large hard bump is now under the scar where eye was removed n towards the nose. Spent 10k at specialist n now Ophthalmologist says nothing else they can do for me. I'm furious. I need help. Is it back n these hard bumps means it's not gone??

Read more at: https://wagwalking.com/condition/tumor-of-eye#_=_
Add a comment to Kody Cooper's experience
Was this experience helpful?
Truman
Manchester Terrier
4 Years
0 found helpful
Has Symptoms
Protruding eye third eye exposed
My dog had a protruding eye with his third eye partially exposed. He had no pain and could see fine. An opthomologist said he most likely had a tumor behind his eye, possibly stemming from the nasal cavity. But now, four days later, his eye is hardly swollen at all. It looks almost normal and the third eye is only showing a little bit. Could he have been misdiagnosed? Do tumors move?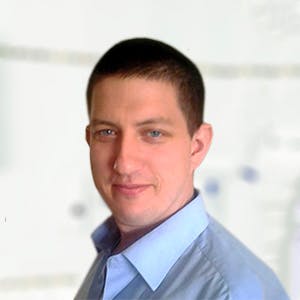 3320
Recommendations
Without examining Truman and possibly doing an ocular ultrasound to see behind the eye, I cannot say what the cause may be; tumours may cause these symptoms but I cannot say that they move or shrink. I would keep an eye on Truman for the time being and follow up with your Veterinarian after the weekend if there are other changes; an ocular ultrasound or CT/MRI may be useful. Regards Dr Callum Turner DVM
Add a comment to Truman's experience
Was this experience helpful?
Tahser
Golden Retriever
13 Years
0 found helpful
My doh had her eye removed she had a large melinoma and she came through it quite well. Two month later she was not too good and I took her to the vets who said he lymph glands were swollen. They took some fluid from the lymph gland to check for lymphoma but it was inconclusive. They put her on anti biotics in case she had and infection. We have now finnished them but the vet tells me the lymphnodes are still swollen. I suspect that the cancer has spread and she my well have lymphoma. She is 13 years old and I don't want to put here through anymore surgery. Do you think that this may well be lyphoma. She is now acting ,eating and running around as normal .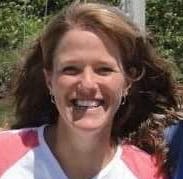 1611
Recommendations
Swollen lymph nodes in a 13 year old dog that don't respond to antibiotics are worrisome, yes. There is a good chance that she has lymphoma. There are some non-aggressive chemotherapy options for lymphoma that may extend her life a little bit without putting her through any stresses that you can discuss with your veterinarian. I hope that she is okay.
Add a comment to Tahser's experience
Was this experience helpful?
Cino
Border Collie
8 Years
0 found helpful
My 8 year old border collie (Cino) developed what appears to be a tumour in his left eye. We noticed at the end of January that was squinting, and on close inspection we saw that the eyeball was red, and the pupil was distorted into a smaller, square shape.

Since the beginning of February he has been examined by our vet, and also an opthamologist. He was given antibiotics for 10 days, anti inflammatory tablets for 10 days, as well as a steroid-based eye drops.

The eye improved in early February but then returned to being distorted. He has no other symptoms of being unwell. Eats and drinks normally, seems content, has not lost weight, and is exercising as normal. The opthamologist was suspicious of lymphoma.

In late February he had blood tests taken and also had an X-ray on his chest. This was all done by our own vet, and we also visited the opthamologist again. The X-rays of his chest showed nothing unusual. His blood biochemistry test results were good/healthy. His haematology results also show him to be healthy.

The opthamologist wants to see him in April. He has been working to an assumption that this might be lymphoma. However Cino has no other swellings of lymph nodes, all of the tests so far suggest nothing is wrong, and Cino is well in himself.

What could this be? About two weeks ago I became very sad about the prospect of losing him very soon, but that was before the test results came back. I'm starting to feel more encouraged but don't want false hopes either.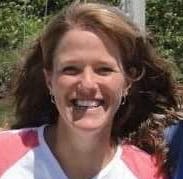 1611
Recommendations
Thank you for your email. I'm sorry that is happening to Cino. If your ophthalmologist suspects lymphoma after examining him and reviewing his lab work, that is likely a possible cause. They will be able to tell you more after they see him in April, but his negative test results could well be a positive sign. I hope that all goes well for him!
Add a comment to Cino's experience
Was this experience helpful?
Zeus
Akita
6 Years
0 found helpful
My dog had a tumor in the orphius area under 2c that was bleeding. Tumor was removed 2 days ago. I have both Ofloxacin Ophthalmic Solution 0.3% and Neomycin and Polymyxin B Sulfates and Dex Oph on hand but I'm not sure which one I should be using after surgery. He is a 6 yr old Akita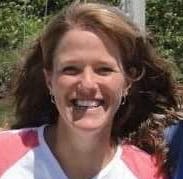 1611
Recommendations
Thank you for your email. Without knowing where the tumor was removed from, and the details of the surgery, I can't advise you on which drop to use - you will need to contact the veterinarian who did the surgery, and ask them what medications are appropriate post-op. I hope that Zeus does well.
Add a comment to Zeus's experience
Was this experience helpful?
Gracie
Labrador Retriever
12 Years
0 found helpful
My lab is 12 years old and has a protruding eye. Her eye is cloudy and I know her vision is almost gone in that eye. Her vet says she has swelling around the top of the eye. She recommended we take her to a specialist and we cannot afford it. She is not in pain. She also suggest we give her antibiotics in case it is just an infection behind the eye. The other eye appears to be fine. What do you think?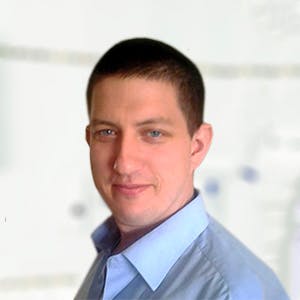 3320
Recommendations
Without examining her eye I cannot say what the cause is; retrobulbar disorders (abscess, haematoma, tumour etc…) among others may be causing the eye to protrude, an ultrasound of the orbit would be useful to see behind the eye but a course of antibiotics may be useful. Regards Dr Callum Turner DVM
Add a comment to Gracie's experience
Was this experience helpful?
JILLY BEAN
Miniature Schnauzer
8 Years
0 found helpful
I HAVE AN 8 YEAR OLD MINIATURE SCHNAUZER WITH AN EYELID TUMOR. THEVET RECOMMENDS A VPLASTY SURGERY. IS THE BEST REMOVAL OR IS LASER REMOVAL AN OTION. I JUST WANT WHAT IS BEST FOR MY DOG AND OF COURSE I WOULD LIKE IT TO BE REASONABLY PRICED. THE CPLASTY SURGERY IS ABOUT 260 DOLLARS BUT MY VET DOES NOT DO LASER. WHAT IS YPUR OPINION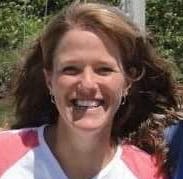 1611
Recommendations
Thank you for your email. WIthout seeing the mass or knowing how large it is or where it is located, it is difficult for me to give you an opinion on the best method for removal, but if your veterinarian feels that surgical removal of the mass is best, that is probably the best therapy for Jilly bean. If you do want to look into laser removal of the mass, it would be best to find a veterinarian who offers that service in your are and seek an opinion as to what might be involved. I hope that everything goes well for her!
Add a comment to JILLY BEAN's experience
Was this experience helpful?
Sophie
Yorkshire Terrier
13 Years
1 found helpful
My happy bouncy yorkie has been diagnosed with a malignant tumour growing on the bottom of her eyelid on one eye. No biopsy was performed as vet felt rapid growth/looks malignant. On steroids and has a heart murmur so we've been told that's the only thing that can be done because of where the tumour is the vet said they won't do surgery as there is no skin to close the wound over with? I would love to find an alternative answer, she is 13 and acts like a pup! I don't believe this should be the end for her, she's so healthy and happy otherwise.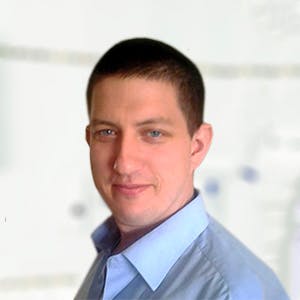 3320
Recommendations
The decision to perform surgery is at a Veterinarian's discretion as they need to determine whether or not they believe the risk of the surgery is worth the overall possible reward. Without seeing the tumour and performing a physical examination, I cannot really give any alternative advice; however, a biopsy may be useful to help direct treatment. You could take Sophie for a second opinion to see what another Veterinarian thinks of her eye. Regards Dr Callum Turner DVM
Any update on Sophie? I have exact same problem. A biopsy was done on my dog and she has squamous cell carcinoma. The tumor on her eyelid grew rapidly. I'm having a CT scan performed on Tuesday to direct therapy. Oncologist aspirated her lymph node and found cancer there but luckily not in her lungs.
Add a comment to Sophie's experience
Was this experience helpful?
Bailey
Pomeranian
10 Years
0 found helpful
My pomeranian has an eyelid tumor removed about 2 months ago. Since then his eye has watered all the time. Is this something that is a result of the surgery or is something wrong?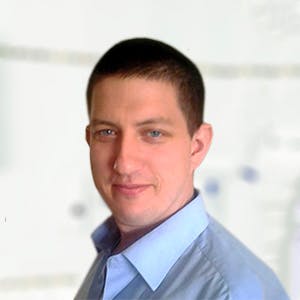 3320
Recommendations
Depending on the specific location of the eyelid tumour, there may be some scar tissue which is irritating the eye; you should have your Veterinarian check the eyelid to see if there is anything causing the eye to water. Other causes may be due to foreign bodies, infection or scratches. Regards Dr Callum Turner DVM
Add a comment to Bailey's experience
Was this experience helpful?
Patches
Beagle Point
8 Years
1 found helpful
My 8 year old beagle just had a right eye enucleanion for a mass. The histopath report now shows it not to be a primary tumor. The tumor cell express Pax 8. However before the surgery I had a full body CT scan done which did not show any other mass other than the eye tumor. My dog seems to be in much better spirits post the operation.
The suggestion that she may have renal or thyroid cancer seems a bit perplexing especially since the CT appears to be clear. What is the next course of action we should follow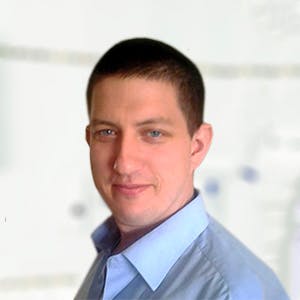 3320
Recommendations
PAX8 is one of nine genetic transcription factors (PAX1-9) which help determine cell type during embryogenesis; if there is evidence that this is a secondary lesion, the CT scan should be look at again for a second opinion. I would recommend forwarding Patches CT scan and histopathology images to a company like PetRays which have board certified Specialists (Radiologists, Oncologists etc…) to give you a second opinion before further testing. Regards Dr Callum Turner DVM
Add a comment to Patches's experience
Was this experience helpful?
cookie
Pomeranian
9 Years
0 found helpful
hi i have a pom shes 9 years old she got a lens out in 1 eye and has a tumer in the other eye she has lump at the top of the lid and one at side is it better to get the other eye removed before it spreads to other part of the body dont want to put her down but how would she cope been blind dont know what to do for the best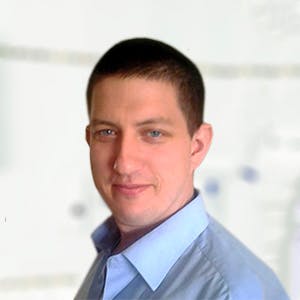 3320
Recommendations
The golden question is: "is the eyeball itself affected or just the lid and surrounding tissue?"' if the eyeball is unaffected, it may be a case of removing the masses on the lid and next to the eye and sending them for histopathology. If the eye has to be removed, Cookie should adapt well, particularly in familiar surroundings but will have reduced movement and will only move to eat and drink. This would be best discussed with your Veterinarian as each case is different and they will be able to give you first hand advice. Regards Dr Callum Turner DVM
Add a comment to cookie's experience
Was this experience helpful?
Bella
Jack Russell Terrier
1 Year
1 found helpful
I have an 18 month old JRT who is healthy & energetic aside from being diagnosed with a mast cell tumor in her left eyelid. The biopsy has come back as a low grade, however I have been to 1 general vet & 2 eye specialist. All have said it needs to be removed which will cost between 3000-4000. However, the last specialist advised the location being the eyelid the tumor is susceptible to spread to lymph node/liver and turn into a high grade tumor. Recommendation was to do staging e.g CT scan ensure it's not spread $3,500 & then removal $4,000 & then chemo $2,500 to ensure it's completely gone. Total $10,000. What I'm not sure about is that the specialist said that there's no certainty it wont come back in 1-4years time. What is one to do? as not keen on spending $10k now & as she is so young I'm sure she will recover but not happy to repeat this again & spend another $10k in1-4 years time. There's not much info on stats about mast cells well I can't find a lot on percentages for return etc.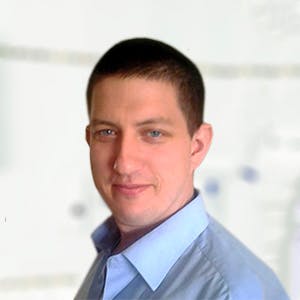 3320
Recommendations
Mast cell tumours on the eyelids of dogs are rare; however, the recurrence rate of mast cell tumours is high within the initial first six months. Staging is important and aspiration of regional lymph nodes may be able to help with initial staging. Removal of the tumour is the treatment of choice and histopathology grading has shown it to be a low grade tumour for now; surgical removal is required whether or not you decide to stage or have chemotherapy, but I wouldn't wait too long as they are fast developing tumours which may spread at any time. Regards Dr Callum Turner DVM
http://cal.vet.upenn.edu/projects/derm/Home/MASTCELL/canine/grade.htm
http://cal.vet.upenn.edu/projects/derm/Home/MASTCELL/canine/clinic.htm
www.acvim.org/Portals/0/PDF/Animal%20Owner%20Fact%20Sheets/Oncology/Mast%20Cell%20Tumors.pdf
Add a comment to Bella 's experience
Was this experience helpful?
Max
Jack Russell Terrier
16 Years
0 found helpful
We have a 16 year old jack Russell who has had problems with ulcers and eye infections for the last 3 years. His left eye suddenly got very red and swollen and after a scan we have been told he has a tumour. He also has another ulcer in his right eye. We've been advised it's probably best to say goodbye but we are struggling with this as he is eating, drinking and barking. He is obviously in some pain but we are considering removing both eyes. Is this too much for him? He had bloods done 6 months ago and all his organs are fine. Please advise what you think.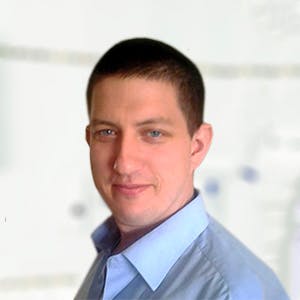 3320
Recommendations
Having surgery done on a loved one who is reaching their expected life expectancy age has to be put under serious consideration and you need to establish whether you are considering the surgery out of Max's best interest or out of your own. It is never easy to say goodbye to a loved one that you've shared your life with for 16 years, my own 18 year old Jack Russell Terrier needed to be put down during my second year of Vet School which I fought against all logic to try to save her. I cannot comment on whether Max should be put down, operated on or have palliative care for the rest of his days as I haven't examined him and therefore cannot give a recommendation; but I would be reluctant to recommend surgery at his age. Regards Dr Callum Turner DVM
Add a comment to Max's experience
Was this experience helpful?
Baron 11
Labrador Retriever
Eleven Years
0 found helpful
My dog started out with a tumor on his eye , [left] I went to my Vet and explained the problem, My Lift to my SUV will not stay open unless being held open manually. Then I noticed a big lump over his eye, now the lump has somehow broke through his skin and is covering his eye along with the original tumor. Now his right eye is steadily leaking out this white sticky mucus like substance. I wipe his eye out with a washcloth soaked with Witch Hazel several times daily. I've had 3 Labs in my 70 years and the first died of natural causes, the 2nd one had an eye tumor which was successfully removed and then I was advised by the Vet he should be put to sleep, My soon to be 97 year old mother is upset and I'm at my wits end.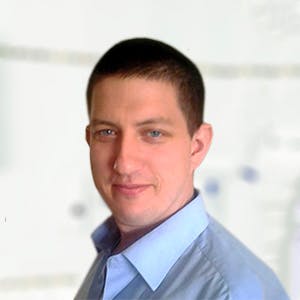 3320
Recommendations
In this type of severe case, if you are unable to visit your Veterinarian I would strongly recommend having a house call as the severity seems to be increasing. I cannot really suggest a course of treatment or any advice without examining the mass in person. Whilst I understand house calls are more expensive than regular consultations, I would strongly recommend in this case and the Veterinarian may also take Baron in for observation or surgery. Regards Dr Callum Turner DVM
Add a comment to Baron 11's experience
Was this experience helpful?
Athena
Rottweiler
11 Years
0 found helpful
Has Symptoms
Arthritic stiffness upon rising
My dog was diagnosed with an eye tumor about 7 months ago, and we were told the only option is to remove the eye, at a cost of $1800. My family can't afford the procedure. Since, the tumor has caused her eye to bulge to an alarming size, and it will start to bleed when she is jostled. The vet can't find the source of the bleeding, and has given us an ointment to put on to protect the surface.
Overall, our dog is happy, eating, drinking, and adjusted to her blind eye. But she also has arthritis in her hips and struggles to stand sometimes. I don't want to give up on her, as she has brought us 11 years of joy. When do we know when enough is enough for her?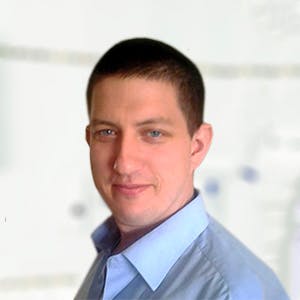 3320
Recommendations
Deciding end of life for your loved one is always hard; there are many factors to consider including their general health (your Veterinarian can help there) and their day to day life (whether they are in pain and whether they have a good quality of life). You need to look at Athena from a different point of view and decide if she has a good quality of life and to decide what is good for her and not for yourself. If pain management for the arthritis and the ointment for her eye are keeping her comfortable, I would wait; obviously I haven't examined her and it would be best to ask your Veterinarian their opinion when your visit next. Regards Dr Callum Turner DVM
Hi Athena owner, we almost have the same problem with our dog. She had an eye surgery 2 months ago which we spent 2k and now the mass came back and the vet told us to remove her right eye and with cost of another 2k. Can I ask what kind of ointment did the vet gave Athena? Thank you.
Add a comment to Athena's experience
Was this experience helpful?
Madison
Jack Russell Terrier
16 Years
0 found helpful
Tumor behind the eye, the eye it self is fine. The eye has swelling around it, pushing on the eye, as well as some jaw pain (pressure from tumor). With her age, not thinking aggressive treatment . Prognosis? Time line? Effective comfort measures? What to expect? I am a nurse and worse case scenario's are running through my head. Any help/advice would be appreciated, thank you!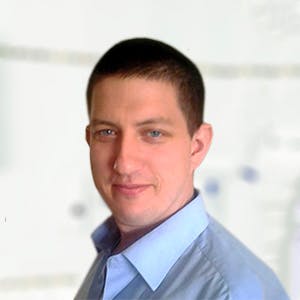 3320
Recommendations
As you will know, the area is very sensitive and any pressure on the optic nerve and orbit will cause pain. Madison's age will most likely mean that surgery is out of the question, all that can be offered is palliative care with pain meds and other supportive care. If the eyelids are not able to close, artificial tears may be useful too. Each case is different, I would speak with your Veterinarian regarding prognosis and timeline as I haven't examined Madison and wouldn't want to guess the timeline. Regards Dr Callum Turner DVM
Add a comment to Madison's experience
Was this experience helpful?
Topper
Soft Coated WheatenTerrier
13 Years
0 found helpful
My dog has a growth (probable tumor) on his iris. There is a vertical red mark on the dog's eye which is visible without eye equipment. The VET recommended that we have his eye removed. She said that costly tests and procedures may not help anyway. What do you think?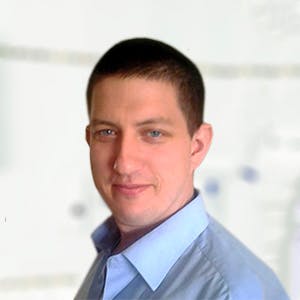 3320
Recommendations
In a dog the age of Topper, removal of the eye would probably be the best course of action and the cheapest; if you wish to diagnose the specific type of tumour more tests maybe performed which may result in the removal of the eye anyway. It is your decision whether to go the diagnostic route or to remove the eye; your Veterinarian may refer you to a Specialist to assist in the diagnosis. Regards Dr Callum Turner DVM
My dog has a growth on the inside of the eye closest to the nose which is causing glaucoma. The ophthalmologist has recommended removing the eye which we are scheduled to do on Tuesday. However the left eye is now showing signs of irritation and the third eye is up? Can this be because of the mass on the other eye causing pressure or do we have bigger issues on our hands?
Add a comment to Topper's experience
Was this experience helpful?
daisy
Pekingese
11 Years
0 found helpful
My pekingese eleven year old female has an eye lid tumor. It was removed and diagnosed as malignant. The doctor was unable to remove it all and after only three weeks it is back,. Are there any options available for her?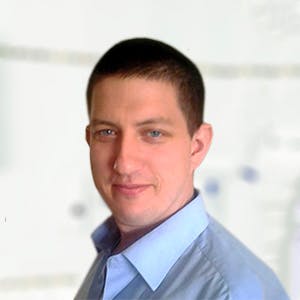 3320
Recommendations
Depending on the specific type of malignant tumour, your Veterinarian may try to administer chemotherapy or may try to freeze any remaining tissue with liquid nitrogen; given that the tumour was malignant I would look at options for chemotherapy and would also recommend an x-ray to look for metastasis. Regards Dr Callum Turner DVM
https://www.vetary.com/dog/condition/eyelid-tumors
Add a comment to daisy's experience
Was this experience helpful?
Bella
Maltese shitzu
9 Years
0 found helpful
Eyelid mass removed by surgery appears after 6 mths vet squeezes it and antibiotics and steroid eyedrops applied for ten days vet takes a look and declares mass disappeared but i noticed discharge and looks like its coming back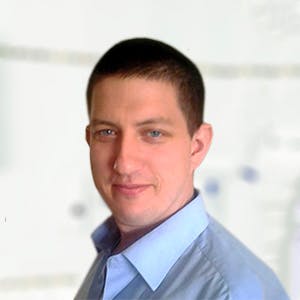 3320
Recommendations
Generally, eyelid masses are benign growths that resolve once surgically removed with low recurrence rates (less than 10%). If there seems to be returning, it may be due to some simple scar tissue or it may be coming back if it wasn't removed with adequate margins; without seeing the mass I cannot comment, however keep a close eye on the mass for any morphology changes. Regards Dr Callum Turner DVM
Add a comment to Bella 's experience
Was this experience helpful?