What is Knuckling?
Knuckling is when the top of your dog's paw drags along the ground as they are walking. It is generally a neurological problem. All dogs can be victims of knuckling. Common reasons for this behavior may include:
Sore paws
Intervertebral disc disease
Carpal flexural deformity
Fibrocartilaginous embolism
Degenerative myelopathy
These causes can range from minor to serious, and should be checked by the vet to be safe. Some of the illnesses can be serious and in some cases fatal, whereas others can improve with time. Most of these illnesses, aside from degenerative myelopathy, have positive outcomes with satisfactory recoveries, as long as they are treated promptly and properly.
Book First Walk Free!
Why Knuckling Occurs in Dogs
You should observe your dog while they are walking away and toward you and look out for any signs of unsteadiness or an uneven gait. You can determine if your dog is knuckling over by having them stand and one at a time lifting their paws and placing them down with the knuckle under. Your dog should immediately correct the position of their paw, and if they do not it is likely that they are, for some reason, knuckling.
Sore Paws
If the knuckling occurs suddenly, check your pet's paws as they may have a sharp object such as a thorn embedded in their foot, which can cause pain as they are walking. Burns from hot pavement can also have the same effect. Other possible causes include bug bites on the paws or broken toes and claws. Your dog should be brought to the vet if the issue does not resolve within a day, as some objects can cause infections if not taken out and treated.
Intervertebral Disc Disease
This disease occurs when the disc in your dog's spinal cord begin to degenerate. This is generally a factor of age, but can also occur in younger dogs due to physical trauma or strenuous activity. Accidents like getting hit by a car or fighting with another animal can also bring on IVDD. Symptoms can vary but in general the dog will begin stumbling, knuckling their paws, showing stiffness and holding their head low, sensitivity to touch and movement, arching their back, showing lameness, weakness, a reluctance to move, shaking, loss of coordination and collapsing, potentially paralysis on one or more limbs and overall walking oddly. In mild cases, steroids and anti-inflammatories can help treat it, but surgery may be needed for more severe cases. Some breeds that are predisposed due to a disorder of cartilage formation, called chondrodystrophy, are Bulldogs, Basset Hounds, Dachshunds, Corgis, Beagles, Cocker Spaniels, Shih-Tzus, Poodles and Pekingese. Other breeds that are commonly affected not due to chondrodystrophy are German Shepherds, Doberman Pinschers and Labrador Retrievers. Dogs who are of these breeds and are obese are of further risk.
Carpal Flexural Deformity
This can occur in puppies as they go through growth spurts. Any dog can develop carpal flexural deformity, although it is commonly seen in larger breeds, sometimes caused by an excess of protein. Your vet can assist you in determining the correct diet for your pet. Generally, puppies who are under 4 months of age will show signs of over flexing or bulging their wrists forward. In most cases, the dog's wrists will straighten out on their own within a few weeks and will not require treatment, but using a splint may be wise as your dog could develop a lifelong deformity.
Fibrocartilaginous Embolism
This is a spinal condition that can be seen in any dog but is more commonly found in larger breeds. The main cause of fibrocartilaginous embolism is exercise trauma, which can cause a piece of intervertebral disc to detach and end up in a blood vessel. This can lead to a blood clot or an embolism, which cuts off the supply of blood and oxygen to the neurons in a part of the spinal cord and can cause them to die, which leads to knuckling. Dogs will usually develop fibrocartilaginous embolism while exercising. They may yelp once, but will then most likely show no further signs of pain. They will then lose functionality of one or several limbs without much warning. Dogs with this illness may or may not see improvements, but will rarely experience a worsening in the symptoms.
Degenerative Myelopathy
Older dogs who begin knuckling over can be lame, experiencing arthritis or developing degenerative myelopathy. The latter occurs when there is a loss of white matter that is sheathing the spinal cord, also known as myelin. Dogs will most likely develop this disease between the ages of 8 to 14 The signs will begin with a loss of coordination in the hind limbs. The dog will wobble, drag their feet and the rear paws will knuckle over, often noticed when they are attempting to turn. Some other symptoms of this disease will include them falling frequently and showing difficulty rising. This disease is not painful but is progressive and can continue to get worse. It can take 6 months to 1 year for the disease to progress until the point that the dog is unable to walk.
What to do if your Dog is Knuckling
Ideally, dogs with sore paws due to cuts or scratches would rest and let it heal. However, dogs are active and will often continue to move around and therefore reopen their wound. If the cut looks deep, they should be brought to the vet. If it is a regular scratch, you should examine the paw and look out for broken nails, which can also be a source of bleeding. The wound should then be washed with warm water and any debris should be removed using tweezers or dislodged by soaking the paw in a bowl of warm water. The area should be cleaned with a diluted antiseptic and antiseptic cream should be applied. You can wrap the paw in gauze to provide soft cushioning, followed by a pressure bandage. The bandage should cover the wrist joint but should leave out the front toes, and should not be too tight. Remove the bandage after three days, but keep your dog from reopening the wound by using a dog boot when they go out. If there is excessive oozing or bleeding, sores on the pads, toenails with crusting at the base, thick callouses or deep cracks, you should contact the vet.
Intervertebral disc disease can require treatments varying from rest and medical management to surgery, depending on the severity. The first priority will be to manage the inflammation and the pain. Your veterinarian may suggest either nonsteroidal anti-inflammatory medications, corticosteroids, narcotics, muscle relaxants or other medications along with restricted movement and rest. If these drugs do not alleviate the pain, surgery may be required. Three to six weeks of consistent cage confinement is essential for a full recovery in all cases. Your pet should be placed on a soft surface and will need to be turned every few hours in order to prevent pressure sores from developing. Overweight dogs will be put on a dietary program. Other techniques, such as massage therapy, acupressure or acupuncture, supplements and other supportive care can also be beneficial. If your puppy is knuckling, stop feeding them milk and meat as high protein can worsen the carpal flexural deformity. Fibrocartilaginous embolism will require an MRI in order to be diagnosed. CT scans and spinal radiographs can also be beneficial. FCE is not easily treated, and recovery will usually rely on time for the spinal cord to create new blood vessels or open up the ones that were affected. While recovering, dogs should be resting on a soft bed and rotated every few hours. Physical therapy can help in the recovery phase, along with acupuncture, laser therapy and hyperbaric oxygen therapy. In most cases, the patient will be able to walk in 2 to 6 weeks. Degenerative myelopathy is diagnosed by a process of elimination. Diagnostic tests and MRIs will be used to look for other sources of the symptoms, and once ruled out, it will be decided that the pet has degenerative myelopathy. Sadly, this illness does not have any known treatments or ways of slowing the progression. However, the dog's quality of life can be improved by nursing care, prevention of pressure sores, monitoring for urinary tract infections, using carts and harnesses to facilitate mobility, and physical rehabilitation.
Prevention of Knuckling
To keep your dog from developing IVDD, keep their activity and exercise levels under control. This means that you should not allow them to run or jump excessively. If your dog is predisposed, do not let them leap off of high surfaces, and obesity should always be avoided.
Your dog's foot pads need protection from the heat and cold, as they can burn on hot pavement and can get irritated by the ice and salt in the wintertime. Dog boots are a good way to prevent sore paws during the hot and cold months. Special foot wax is another option. You should also keep your pet's hair in their paws short, as it will help keep out objects like grass seeds, and will help you clearly see any objects that are stuck in the pads. If your puppy is knuckling and has carpal flexural deformity, keep them quiet and away from any activity that will challenge their mobility, including going up and down stairs frequently, until they are fully recovered. Carpal flexural deformity can be prevented by properly weaning puppies before separating them from their mothers. Let the puppies out in places that they can run, dig, and use their muscles properly. If you decide to use a splint, put it on in the afternoon or before your puppy falls asleep so that their mind won't be on it. The best way to prevent intervertebral disk disease from becoming progressive is to treat it early on.
Cost of Knuckling
All of these causes of knuckling can have different outcomes and different costs for treatment. Intervertebral disc disease has a treatment cost of around $9000, and curing carpal hyperextension can be $1500. Fibrocartilaginous embolic myelopathy can cost $4000 to treat, and curing degenerative myelopathy will require an average of $1800.
Knuckling Questions and Advice from Veterinary Professionals
daisy lou
catahoula cur/american pit
10 Weeks
0 found helpful
my puppy Daisy is half catahoula cur and half American pit. she is ten weeks old. I noticed this afternoon that she was having a hard time putting weight on her front right paw that it was turning inward and her wrist bowed outward. and her front legs seem shaky. she's had her shots and she is on puppy chow. could this be a puppy thing or an awkward growth stage? she doesn't seem to have any tenderness just weak ankles or wrists.
Add a comment to daisy lou's experience
Was this experience helpful?
Buster
Puggle
14 Years
2 found helpful
Our Buster is 14 years old and has Cushings treated with Vetoryl. Has had muscle wasting, very weak and wobbling has been worsening over the past week, but today back leg knuckling and wont bear weight and seems in pain. Vet examined and thought it was back pain, suggested muscle relaxant and carprofen. Would you give muscle relaxant to dog with weakness?
Have him checked for cruciate ligament tear or rupture. Common in Cushing's and causes the symptoms you've described.
Add a comment to Buster's experience
Was this experience helpful?
Lucy
Labrador Retriever
9 Weeks
0 found helpful
I have a 9 week old female Labrador who might possibly be knuckling.

I don't see it when she walks. I notice it when she sits. Her front wrists/ankles look like they are protruding forward of her paws and her legs are a bit shaky.

We are taking her to the vet this week to receive her second set of shots, but are going to have the vet look at this as well.


Does this sound like she is experiencing this issue from her growth spurt or do you think it could be a much more serious issue?

Further, the breeder had her on Purina puppy chow, but we are slowly transitioning her to Acana. We just picked her up two days ago, but the transition should be completed by the morning.
Add a comment to Lucy's experience
Was this experience helpful?
Lyla
Maltese
10 Years
0 found helpful
My 10 year old Maltese's back legs weren't really working, and it started when I was on vacation. I thought it was due to her hips cause she has had issues in the past. When I got home, I took her to the vet because I've never seen her drag her back legs like that. Took xrays and they saw nothing. She was given anti-inflammatories and nerve pain meds. She seems more active now (been two days) but it looks like she really doesn't have much feeling in her back paws.
Add a comment to Lyla's experience
Was this experience helpful?
Stryder
Australian Shepherd
12 Years
0 found helpful
Hi, My Aussie was diagnosed with probable Degenerative Myelopathy. He has some knuckling and is starting to drag his rear paws and has some difficulty getting up on tile floors.. I have read that boots or splints are not good.. It seems that a boot or splint would shop the paws and the nails from being dragged on the concrete sidewalks and also help getting up on tile floors.. What is your opinion?
Perhaps getting some mushers wax rather than boots. My experience with boots, unless it's below freezing, has been poor. The foreign contraption on their feet seems to be more of a debilitation than help.
My 15 year old lab has issues getting up and knuckling as well.
Keep the nails trimmed and pads waxed and see if that helps.
So sorry to hear about your dog. In my experience the only thing that worked in the initial stages to protect the rear paws was to buy dog socks and lots of them because you will go through quite a few. Do not get the ones that have a rubberized surface on the top of the sock, the little grips on the bottom of the sock are okay since the rear paws slide mostly on the top of the paw. My other suggestion is going to sound weird at first but my dog was really not able to walk on the cement very well with out damage to her foot; what did work was RUNNING. Although it was a little rough on me, lol she was thrilled. The running gives the dogs rear legs a momentum and as they hop along with their rear legs the speed allows the rear legs to land on the pads instead of the top of the paw. The other thing that will eventually help although likely only for 3 months or so is a four wheeled wheel chair, when you get to this stage taking a bit of weight off the front legs prolongs your dog to use them a bit longer. I was very reluctant to get one because i was afraid of loosing muscle memory but I'm pretty happy that I did for her she was so cute with her slight little tail wag that she could do at that time to be able to go from one side of the room to the other to visit every one by herself. Cheap area rugs (we are in Canada so I just bought about 12 of their super cheap $10 rugs) will help the dog get grip over hardwood or ceramic floors. They are also good for them to sleep on later because my dog at least gets too hot on her bed, I even bought her a brand new orothopedic cooling bed but she prefers the rugs. I have tried a pully elasticized system that is online to try to bring her rear legs forward before placing them down which does not work, and I have tried the degenerative myopothy boots that force the foot to remain at a walking angle and do not allow the foot to knuckle at all, this also did not work because the leg no longer moves forward from the hip area so all it does is stop the dog from moving at all. I tried combining it with the pully system and it just didn't work for me anyways. Hope you are finding what works for you and your dog!
Add a comment to Stryder's experience
Was this experience helpful?
Kayely
Shepherd mix
3 Years
0 found helpful
I adopted a 10 month old shepherd mix where she was owner surrendered due to an injury under her left front arm. Shelter vet sutured the injury. 6 months later her left paw/leg started turning inward and she is now walking on her knuckles. She limps, especially after a short 15 minute walk. I took her back to shelter vet, they said I had 2 choices, $3,000 surgery or $75 amputation. I took her to 3 other vets, including an orthopedic surgeon that suggested cutting the superficial tendon, a $3,000 surgery with no idea if that would help. I could not see putting her through that pain or spending that amount of money with no success rate available. I also took her to a chiropractic vet, she showed me massage therapy to use, which I do daily. What can be done at this point? Also - would playing with other dogs further hurt her or make the knuckling worse?
Add a comment to Kayely's experience
Was this experience helpful?
Latte
Pit/rot
12 Years
0 found helpful
I have an almost 12 yr old Pit/Rottie mix...started last month, with her rear paw, spreading out and turning inward. At first, she didn't see to limp or lick her paw...and didn't seem to bother her..now...she is falling on our non carpeted floors, steps are impossible to go up, by herself..she can come down on her own. She sleeps 99 percent of the days...some indoor accidents have occurred, she whines when we help her onto the couch or off the floor. She is semi-overweight..still eats/drinks and takes walks. Getting inside the car, she needs assistance. She has a vet appt this Sat..hopefully, they can access her without taking xrays and all of that. I feel, with her age and weight, it is arthritis, and with the severe change in weather, she feels worse on certain days (just like me). What products have helped your dogs, keeping on budget plan. I am between jobs, with a very strict budget, but, I also want to have her pain free as much as possible. I am not ready to put her down... :(
Add a comment to Latte's experience
Was this experience helpful?
Luna
Great Dane
6 Weeks
2 found helpful
My 6 week old puppy, Luna, was a rescue from a terrible situation. She was being kept in feces on a concrete slab and being fed purina puppy chow. She is a Great Dane and I am fully aware of the nutrition they need, i have switched her to Blue buffalo large breed puppy but her knuckling condition seems to continue to worse by every day. I don't know what to do because we do not have the money to spend thousands on her recovery.
My dogs almost died on blue buffalo, not impressed with the food. They just have good advertising. Check internet you'll find a lot of people with issues with blue buffalo. Secondly, call a veterinary school. The vets there are willing to talk and call back. That way you can get good advice and then know options.I had a pet that was hurt and went full blown organic holistic nutrtion, WOW what a difference it made in 3 months. Go for your PQQ, and vitamin B's(core) on Amazon. Look up spinal, neurological holistic supplements on the internet. Lots of vit C. Mine was knuckling and couldn't walk to walking with those supplements, kefir, and prednisone. Prednisone for a few months may help. I had different recommendations, but one said their own dog went on prednisone and made a full recovery in 4 months. Recovery is slow, but every step is improvement.
Add a comment to Luna's experience
Was this experience helpful?
Chloe
Alaskan Malamute
13 Years
0 found helpful
Chloe started showing signs of a limp a few days ago. Sje lost interest in wanting to go for her daily walks. I noticed 2 nights ago she started knuckling her back left paw so i took her to the vet. Vet found she has a sore hip and possible nerve damage as she doesnt try correct her knuckling. She gave us codeine and prednisone and said to rest for a few days. If no improvement we will need to get xrays. Its been almost 2 days. She is still knuckling her left paw but is getting up and still eating and drinking etc. I dont want her to damage her paw or toes from knuckling. Thoughts?
Add a comment to Chloe's experience
Was this experience helpful?
Sophie
Maltese
8 Years
0 found helpful
We took our 8 year old maltese Sophie to the vet the other day for her dental treatment. She was absolutely fine and walking normally when we left, and came back 3 hours later after the procedure to collect her. An important note is that our Sophie suffers from White Dog Shaking Syndrome and usually has seizures whenever she's excited. The vet informed us that she had a seizure during the procedure so they had to inject her leg with a sedative to calm her down, then proceeded with the dental treatment. When we finally got her and took her home, we noticed that her left rear paw was knuckling and a bit sore. We've checked her paw and she doesn't show any signs of pain. It's been 3 days since then and it seems like its not getting better, she recently just had sores from the knuckling and seems a bit lethargic. We're treating her wounded knuckles with antiseptic and wrapping it with a gauze which somehow also supports her paw and prevents it from knuckling. She is eating and drinking well, but of course we are still worried sick. Could the knuckling have been caused by the injection? Is it another symptom of the white dog shaking syndrome? Or could it be something more serious such as degenerative myelopathy?
Add a comment to Sophie's experience
Was this experience helpful?
Nathan
Labrador Retriever
9 Years
0 found helpful
Has Symptoms
Does not walk on front paw
Lab 9 years old. Stopped walking on front paw. Had x rays vet sees no broken bones. Not sure where pain is coming from. Will take him back for new x ray it has been about 6 months. His front paw seems to be swollen, curling under and toes looking crooked after 8 months of this condition.
Add a comment to Nathan's experience
Was this experience helpful?
Jilly
Pomeranian
9 Years
0 found helpful
We have a dog, Jill,9 years old. I noticed a few weeks ago she was a little wobbly on her front legs, but she is a 12.4 pound chinese crested/pom mix-a little butterball, with pancreatitis. But her nails were a bit too long, had her groomed, 4 hours at the groomer she comes home and is knuckling her front feet. Went to the vet who put her on rimadyl for 2 weeks and cage rest. Last 3 days she was getting noticeably better and then tonight we came home and she's really knuckling her left front paw. I wish I knew what was going on. Can't stop crying about this. I thought since she has horrible allergies and her feet swell from it that maybe her feet were sore from the grooming, but now that she has had a relapse, I am afraid it's worse and next step is an xray from what the vet says. Are there things that can be done to help? She eats, drinks, acts exactly the same and can't understand why we are babying her the way we are.
Add a comment to Jilly's experience
Was this experience helpful?
Frankie
Pug
3 Years
0 found helpful
I have a 3 year old overweight pug that is having issues with knuckling on his rear left paw. It happened suddenly last week when the delivery person rang the doorbell and all the dogs got all worked up. I didn't see if he tripped or got trampled over by the other same size dogs. Immediately however he was screaming in pain and his entire foot was what I though was hanging on due to being a broken leg. I rushed him to the E.R. and they did xrays and blood work all appeared normal. during the neuro exam and obviously by looking at him he had knuckling and couldn't correct his foot when it was upside down which they normally do automatically. The vet put a splint on his foot and wrapped it. We left it wrapped for 5 days and we took it off now he isn't in pain unless he gets picked up the wrong way however he still doesn't have control over that leg. He isn't walking on the entire foot the wrong way anymore but is still knuckling. I just don't understand how this could come about from an apparent acute injury and now he has some neurological deficit that I can't get a definitive answer on as to whether this will get better with meds and time or where do I go for help for him.. I feel so bad seeing him like this it breaks my heart. Please advise as best you can without seeing him. Thank you.
Add a comment to Frankie's experience
Was this experience helpful?
Sophia
Chihuahua
1 Day
1 found helpful
I have a 10 year old Chihuahua she weighs about 10 pounds. She is over weight. She has always walked with a wobble but in the last few days her front paws are knuckling under and she is having problems walking. She isn't crying or acts like she is in any pain. She is eat, drinking and going to the bathroom just fine. Any ideas what might be going on?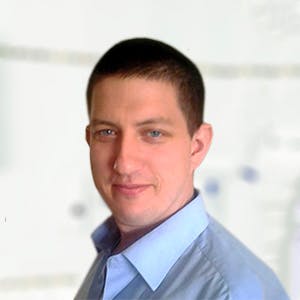 3320
Recommendations
Knuckling may occur due to nerve damage, spinal injury, arthritis among other issues; weight loss is always advisable in these types of cases to reduce any stress on the joints. You should visit your Veterinarian for an examination to determine severity, reflexes etc… Regards Dr Callum Turner DVM
Add a comment to Sophia's experience
Was this experience helpful?
Willy
Lakeland Terrier
13 Years
0 found helpful
My 13 yr old Lakeland terrier has started having difficulty getting up, wobbles, legs shake, slides a lot (we have tile floors) and he can't "tripod," to pee; squats like a puppy now. I bought and use gripper socks for dogs, which work well on the tile floor but I've read a lot about Degenerative Myelopathy. His symptoms seem to have come on relatively quickly; within the past 6 months being really noticeable, and the symptoms seem to advance daily. Any advice?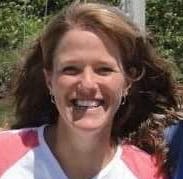 1611
Recommendations
Dogs commonly develop arthritis, muscle disease, and nerve degeneration as they age. If Willy isn't on any pain medications, it would be best to have him examined by a veterinarian as soon as possible to see what the core problem is, and if there is any treatment for him. Many dogs do very well with mapin medication, and he may benefit from a safe prescription from a veterinarian.
Add a comment to Willy's experience
Was this experience helpful?
Sasha
Miniature Pinscher
15 Years
1 found helpful
My 15 year old dog tumbled off the bed last night. She did not walk last night. This morning she is walking, but her one paw is knucking. I called the vet to make appointment, but I'm thinking I should give it a day since she is walking and the vet bill would be $600 when I recently paid $3000 for cataract surgery.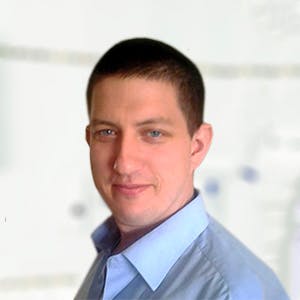 3320
Recommendations
There are various causes for knuckling including spinal disorders, nerve damage among other causes; if Sasha was just limping I would advise to give her rest and monitor her over the weekend but since she is knuckling after this tumble I would recommend that you visit your Veterinarian for an examination regardless. Regards Dr Callum Turner DVM
Add a comment to Sasha's experience
Was this experience helpful?
Maggie
miniature snaucher
10 Years
0 found helpful
Dear Doctor,

I have a miniature snaucher Maggie and she will be 11 this August. She has a fatty tumor under her right arm pit,it has been their for a few years. I have had four different vets evaluate her all with the same conclusion to leave it alone if it isn't bothering her. about a month ago she developed a limp in this paw x-rays blood work all ok except arthritis in the elbow. after her set of x-rays, she came home slept the rest of day. The next morning woke up with paw knuckling, back to vet 10 day anti-inflammatory seemed better then knuckling again. Could this fatty tumor be pressing on the nerves to cause the limp sorry to keep going on but at my wits end. scheduled to have this tumor removed end of June.

Thank you in advance for any information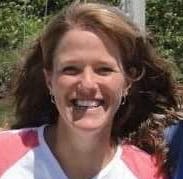 1611
Recommendations
Given the location of the fatty tumor, it may be putting pressure on the nerves in her armpit. Without seeing her or knowing more about the tumor, it's size of how quickly it is growing, it is hard for me to say what might be going on, but I think surgical removal makes sense.
Add a comment to Maggie's experience
Was this experience helpful?
Atlas
Siberian Husky
3 Years
0 found helpful
Hello, my dog has recently had surgery for a blockage in his intestine, he then developed peritonitis and was with them for six days. Whilst he was at the vets and in the vetinary hospital he began knuckling on his back right leg, he has never done this before. When we asked the vet they where very confused by why it could possibly be happening and put it down to the fact that he had the IV in that leg and the fact he was in kennels and lay constantly on his side. They said it would just go away on its ownS He is now home and still knuckling, he is falling over quite a lot and I'm concerned it isn't going to go away. Have you any more ideas as to why this could have happened?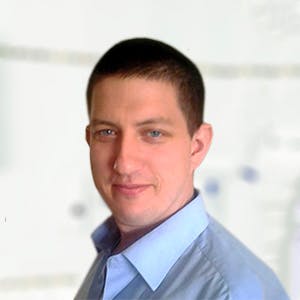 3320
Recommendations
I cannot think of any other causes apart from the ones explained by your Veterinarian for why the knuckling may be occurring; you should give Atlas a few more days and monitor for improvement but if there is no improvement you should revisit your Veterinarian for another examination to be on the safe side. Regards Dr Callum Turner DVM
Add a comment to Atlas's experience
Was this experience helpful?
Misty
German Shepherd
6 Weeks
0 found helpful
hello i just got a six weeks German shepherd puppy and she now has knuckling over am so worried. i was feeding her meat daily please advice on how to correct it. i really care for this pup.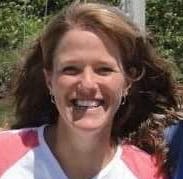 1611
Recommendations
Puppies can have developmental problems that show up early and can be corrected. It would be best to have her seen by a veterinarian, as they can examine her, identify any problems that she is having, and figure out how to fix the problem at this age. If she isn't eating regular dog food, that may be a factor, as there are many nutrients that puppies need.
Add a comment to Misty's experience
Was this experience helpful?
Berkley
Golden Doodle
11 Years
1 found helpful
My golden doodle turned 11 in April and he's been getting really wobbly on his back legs. The vet did lab work on him and his liver enzymes are a little high. He has put him on Tramadol for the next 30 days. Do you think I need a second opinion? X-rays or different medicine?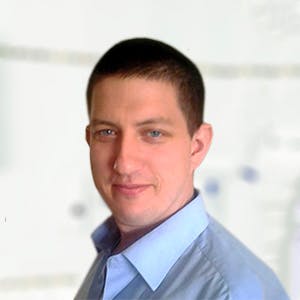 3320
Recommendations
The use of tramadol should be carefully monitored in animals with increased liver enzymes, if Berkley's liver enzymes are elevated you should also think about giving Denamarin (silybin and SAMe) to help bring the levels down. If you have concerns, you should visit another Veterinarian for an examination and I would recommend an x-ray just to check spine and hip health. Regards Dr Callum Turner DVM
Add a comment to Berkley's experience
Was this experience helpful?
audie
Shepherd
Four Years
0 found helpful
We recently rescued a shepherd. She is 4. Had her spade on Monday and also her nails trimmed. She barley slept all during Monday evening and
was lethargic thro this morning. When she got up her hind paws were knuckled.
She was was still very weak from not eating at all since Sunday eve at 7pm. She did drink Monday evening and vomitted it all up Tuesday morning as well as urinated. It was a violent vomit.
I called the vet, they claim it has nothing to due with surgery or nails or medication and want me to bring her in. I just got food in her and cant get her in the car alone.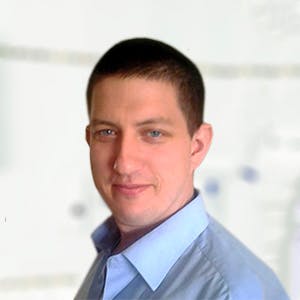 3320
Recommendations
It would be best to keep Audie calm and hydrated until you are able to get assistance to get her into the car; but this is something which does need veterinary attention since there is nothing productive I can advise you to do without examining her first. Regards Dr Callum Turner DVM
I took Audie to the vet, he said he has never seen this and has performed thousands of spading surgeries.
He sent her home with 16 tablets 10mg each of prednisone. He wants her to start it tomorrow as she was still on the 227mg of Previcox. Before her surgery she was a very athletic and energetic. She only weighed 60 lbs. Could it have been a reaction to the anesthesia or Previcox or nerve damage? The vet claimes no and stated the surgery went without complications.
Add a comment to audie's experience
Was this experience helpful?
Robbie
Border Collie
10 Years
0 found helpful
My dog recently had his lower jaw broken (was kicked by large animal) and after leaving the vet's office (approx 30 min) I noticed that he was knuckling on his right hind leg. He had been in the backseat of the car for that entire time. Mentioned it to the vet and he said that it could be caused by the pencillin shot that they gave him and it should be temporary. That was a week ago. Would a splint be advised - he is an outdoor dog on a large ranch? Currently wrapping it to keep his foot from becoming raw.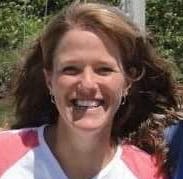 1611
Recommendations
Robbie should be re-examined to try and determine the cause of the lameness if it isn't improving. A splint won't help at all if the cause is neurologic, and will probably cause more problems. Without seeing him, I can't comment on what might be causing the problem, but your veterinarian will be able to try and figure out what is going on with him.
Add a comment to Robbie's experience
Was this experience helpful?
Sandy
Pomeranian
5 Years
0 found helpful
My dog had a femoral head osteotomy back in 2016 and now she is knuckling the paw of the leg she had surgery on. Is there anything I can do or put on her to correct this? She now has a sore on that paw from knuckling.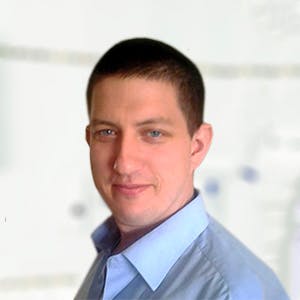 3320
Recommendations
Do not try to splint or wrap the leg yourself as you may cause further injury or complications. You should visit your Veterinarian for an examination to determine what the specific cause is and whether or not it is related to the femoral head osteotomy. Regards Dr Callum Turner DVM
Add a comment to Sandy's experience
Was this experience helpful?
Griff
Miniature Schnauzer
7 Years
0 found helpful
Has Symptoms
Hind lt paw knuckling suddenly
Sudden onset of lt hind leg knuckling unable to get upstairs passing urine ok eating drinking ok leaning to left. No swelling or heat to paw. No foreign object. Usually fit and well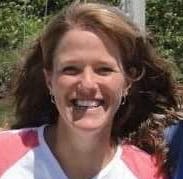 1611
Recommendations
Thank you for your email. Without examining Griff, I can't comment on whether he is having a localized problem, or a neurologic problem. It would be best to have him examined by a veterinarian, as they can examine him, determine what might be going on, and recommend appropriate therapy for him. I hope that all goes well for him.
Add a comment to Griff's experience
Was this experience helpful?
Riley
West Highland White Terrier
12 Years
0 found helpful
Has Symptoms
knuckling and kidney ailment
My westie at 12 yes old was given antibiotics due to kidney ailment.was given good prognosis.withing 2 wks knuckling.took to vet..Vegetarian BRISKLY reall fast walked my fog in parking lot area.he said club foot exercise dog more.Well never got chance to walk again .had hind leg paralysis. Was that because of vet the paralysis and or antibiotics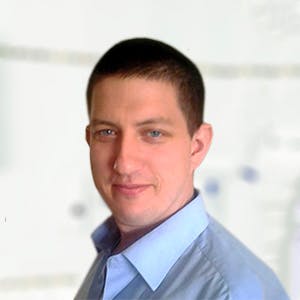 3320
Recommendations
Without examining Riley I cannot say what the cause of the hind leg paralysis is; generally trauma, spinal issues, hip disorders among other causes lead to these issues especially as a dog ages. I don't know the details of the kidney disease, but I feel that the cause may be due to something else; if you have concerns, visit another Veterinarian for an examination. Regards Dr Callum Turner DVM
Add a comment to Riley's experience
Was this experience helpful?
Rocky
Yorkie
3 Years
0 found helpful
My dog was hit by a car back in march and had nerve damage that never fully healed causing his paw to knuckle. I've tried walking splint and no knuckling training sock but he gets depressed when he has these on his paw. We bandage it so he doesn't get hurt dragging on cement or something. Is there anything else we could try? His paw seems to get worse and worse.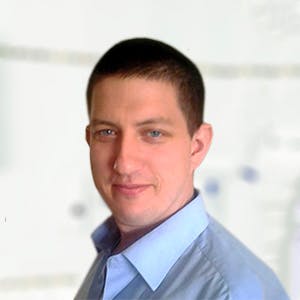 3320
Recommendations
Nerve injury is always difficult to predict the recovery of, depending on the limb and whether nerves were bruised or avulsed will have a bearing on the recovery. Splints and socks will do little to help if the cause is nerve injury, you could try laser therapy to see if that produces any better result. Regards Dr Callum Turner DVM
Add a comment to Rocky's experience
Was this experience helpful?
Jenson
Whippet cross Staffie
6 Years
1 found helpful
Jenson has been knuckling and wobbly for 5 days but has no pain. Bloods were clear but 39.1 temperature so Vet prescribed both steroids and antibiotics. Slight muscle stiffness in neck but no localised or general pain anywhere. Eating, drinking and can walk, just wobbly turning, jumping, negotiating obstacles etc. Very slight improvement since antibiotics. No trauma and onset was over 2-3 days. What might this be? We can't afford MRI and Vet doesn't know the cause. Suspect spine damage or a tumour?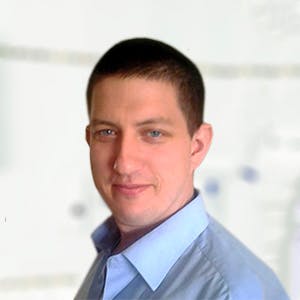 3320
Recommendations
It sounds like some spinal issue but without x-rays or other imaging studies it is difficult to say the specific cause; I would recommend at a minimum an x-ray of the neck (myelography if possible) to look for any anomalies in the spine or lesions in the vertebral canal. Apart from that, there is little advice that can be given apart from giving rest and antiinflammatories if they are effective. Regards Dr Callum Turner DVM
Thank you Callum - very helpful
Add a comment to Jenson's experience
Was this experience helpful?
Jessie
Blue Heeler cross kelpie
8 Weeks
0 found helpful
Hello my pup is 8 weeks old and her legs are deteriorating very fast. Her front legs, especially her right is knuckling over and twisting in as she has started walking on her toes. I am very stressed about what the outcome might be.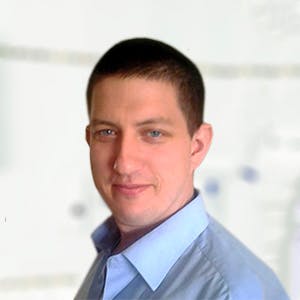 3320
Recommendations
There are a few different causes for knuckling and walking on the tip toes and it is important to get an accurate diagnosis; it is important to keep Jessie rested and make sure that she isn't in discomfort but a visit to your Veterinarian is a must especially if it is deteriorating your Veterinarian will want to be able to monitor it. Regards Dr Callum Turner DVM
Add a comment to Jessie's experience
Was this experience helpful?