What is Hysterectomy?
A hysterectomy, or "ovary-sparing spay", is a procedure in which a dog's entire uterus is removed, but the ovaries are left intact. This surgery contrasts from the traditional spay, or ovariohysterectomy, with which both the uterus and the ovaries are removed. A hysterectomy may be performed in large or giant dog breeds, as recent studies have shown benefits to these breeds keeping their hormone balances. The ovaries are a key part of hormone regulation in the body. By retaining them in the body, the risk of developing certain diseases can be significantly reduced. This can lead to a longer life for the dog.
Book First Walk Free!
Hysterectomy Procedure in Dogs
Like with a regular spay, the dog will first have to have its blood work run to ensure that it is a good surgical candidate and that it will be able to handle general anesthesia. If the dog is deemed suitable, the surgery will be booked. A larger incision will be made than with a traditional spay, so that the uterus can be fully visualized throughout the operation.
It is pulled to the surface so that the entire uterus can be tied off and removed right at the cervix, generally between the ovaries and the uterine horn. It is paramount that the whole of the uterus is removed to prevent stump pyometra from developing. The procedure may take slightly more time than a full spay due to the fact that it is not performed as often and the incision will take longer to close, as it is bigger. Either sutures or staples may be used to the surgical incision.
Efficacy of Hysterectomy in Dogs
A hysterectomy is completely effective at rendering the dog incapable of breeding. If performed correctly, there should be no risk of stump pyometra. The dog will still go into heat, however, no discharge or blood should be seen. This procedure is permanent and will only need to be done once. The chances of resulting health issues are extremely low, with the dog being at lower risk of developing many cancers and diseases than with an ovariohysterectomy.
Hysterectomy Recovery in Dogs
The recovery for a hysterectomy is very similar to that of a traditional spay. The veterinarian will prescribe painkillers and all activity should be reduced for several weeks while the animal heals. Putting an Elizabethan collar on the dog will keep it from licking or biting at its incision. Food should be slowly introduced within the first two days after surgery. If the dog begins to vomit, report this to your veterinarian. Monitor the incision site for any signs of infection. Any breathing difficulties should also be made known to the vet.
Cost of Hysterectomy in Dogs
An ovary-sparing spay tends to cost significantly more than a standard spay. Prices may range from $750 to $5,000 depending on the size of the dog and the veterinarian you see. Not all vets offer this surgery, so finding one near you may be a challenge. The procedure is gaining popularity, so more and more locations should be adopting the technique. Because it is often done in giant breeds, it can be paired with a gastropexy (tacking of the stomach) to prevent gastric dilation-volvulus (GDV). The cost may not be much more to have both procedures complete, as they may be done through the same incision.
Dog Hysterectomy Considerations
As with any surgery, complications may arise from the use of general anesthesia. If any of the uterus remains after surgery, the dog may be susceptible to stump pyometra, which can be life-threatening. Leaving the ovaries in the dog may contribute to the growth in mammary tumors. As the dog ages, she will be more at risk for this problem. Adopting an annual mammary gland ultrasound into your vet care routine may help identify these tumors in their early stages.
Hysterectomy Prevention in Dogs
Hysterectomy is an elective surgery that is performed to prevent the onset of many adverse health issues such as bone cancer and joint problems. In addition to the prevention of pregnancy and serious health conditions, it can also lessen the likelihood of the dog becoming obese or being incontinent. Intact females will remain at risk of developing pyometra, which is often difficult to diagnose until it's too late, and will also experience a full heat if no spay is performed.
Hysterectomy Questions and Advice from Veterinary Professionals
Molly
Bernese Mountain Dog
8 Years
0 found helpful
Our Bernese Mountain dog is almost 9 years old and we noticed she wasn't eating as much. Just took her to the family vet and she thinks that our dog has an infected Uterus. She was never spayed. Is it wise to consider surgery at her age?
Add a comment to Molly's experience
Was this experience helpful?
Coco
English Bulldog
5 Years
1 found helpful
My dog had a hysterectomy on Sunday and she's still in the Vet ER, she's a 5 year old English bulldog and she's not eating and has iv giving her fluids. I'm just really concerned about her not eating because she's usually a little vacuum with food. She's throwing up flim now and she's on a feeding tube now.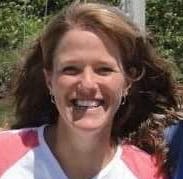 1611
Recommendations
I'm sorry that that is happening to Coco. That isn't a normal post operative recovery from a spay, unless she had a uterine infection. It seems that your veterinarian is doing all that they can, and I hope that she continues to recover.
Good Day
Sorry to comment, I cant find a place where I can ask something

Is it dangerous for a dog to get an hysterectomy while on heat??

Thank You
Add a comment to Coco's experience
Was this experience helpful?
Bella
German Shepherd husky
1 Year
-1 found helpful
My dog had a total hysterectomy on Monday. First 3 days she was sleepy and then the 4th day she perked up she's been eating. Now Friday she slept all day and evening I had to wake her to go to the bathroom and eat. She also has been licking her vulva constantly for the past few days and I noticed a tan discharge. Friday night every time she stood up she would immediately jolt and sit down and start licking down there. Not sure what is going on?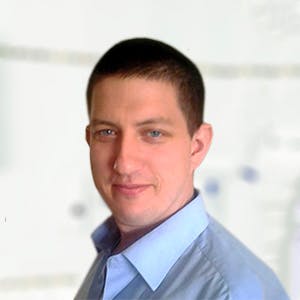 3320
Recommendations
There are a few possible causes for the excessive licking and discharge which may include a little bit of old blood being discharged, an infection, inflammation of the vulva among other issues; keep an eye on Bella but I would recommend visiting your Veterinarian for an examination if there is no improvement over the weekend or the symptoms get worse, without examining her I cannot determine how severe the issue is. Regards Dr Callum Turner DVM
Add a comment to Bella's experience
Was this experience helpful?
Fion
English Bulldog
3 Years
0 found helpful
my pet was in heat and stopped for about 5 days then started bleeding again, we thought it was her heat cycle but was bleeding about 5 days when we decided this wasn't normal, took her to dr and they say her uterus is infected and want to do a hysterectomy but say it will bee 4500-5000 does that sound right ?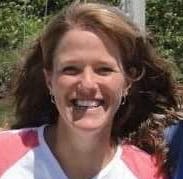 1611
Recommendations
Thank you for your email. Intact female dogs are at risk for uterine infections, and when they happen, they can change a routine spay into a life threatening, critical condition and a complicated surgery. Bulldogs are particularly high risk for surgery and sepsis, and can be very complicated. Costs of surgery can vary depending on your location, but it can be an expensive surgery, for good reason. I hope that she is okay.
Add a comment to Fion's experience
Was this experience helpful?
Ember
Rottweiler
7 Years
0 found helpful
My ember went through hysterectomy 46 hours ago she can walk a little and she can eat and drink water but what bothers me is her breathing. She breathes in a fast way and it seems shallow to me also I noticed her stomach bloated and it's a bit bigger what could it be? Sometimes she seems okay but most of the time she tired.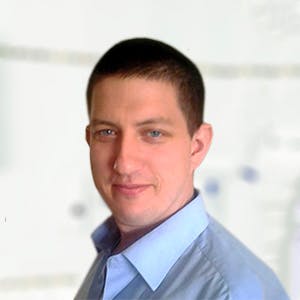 3320
Recommendations
If Ember is in some distress after surgery you should return to your Veterinarian, it is also important to know why an (ovario)hysterectomy was done at her age as this is normally done secondary to another condition like pyometra, tumours or other conditions. Without examining her and knowing the reason for the surgery I cannot give you any specific advice apart from keep her comfortable and hydrated then visit your Veterinarian when they open. Regards Dr Callum Turner DVM
Add a comment to Ember's experience
Was this experience helpful?
Myla
Yorkshire Terrier
17 Months
-1 found helpful
Has Symptoms
lays there with eyes open
doesn't want to do anything
My dog is pregnant and we don't want her to be. She's about 25 days into the pregnancy and we are thinking of having a Hysterectomy done. We would like to know all the risks of having that done and all the possible complications during surgery as well as post op. Will a hysterectomy increase the risk of any diseases in the future? She's also a very petite 1 year and 4 months Yorkshire.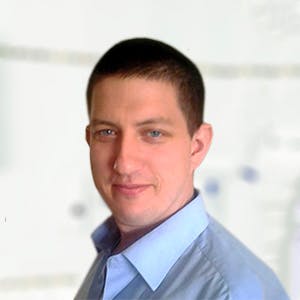 3320
Recommendations
Spaying dogs and cats is routine business in practice; especially if you get multiple animals dropped off by a shelter or charity; whilst it is still safe to spay females whilst they are pregnanct, it is best to do so in the first half of the gestation period. When a female dog is pregnant there is an increase in blood flow to the uterus which may cause additional bleeding and required more time to be ligated than a usual spay and a dog may get depressed for a few weeks following the spay if she was pregnant at the time due to hormones but this passes. Long term effects are up for debate, but given the current situation of overpopulation of dogs and not enough homes; it is best to have the spay done now depending on your Veterinarian's opinion. Regards Dr Callum Turner DVM
my 8yr old dog dog was released to me immediately after an emergency. she died within 24 hrs. i believe she should have been kept longer. opinion?
Add a comment to Myla's experience
Was this experience helpful?
Lucy
Standard Poodle
14 Months
1 found helpful
Has Symptoms
We have a healthy female standard
I have a female parti standard poodle who has had one heat cycle. She is 14 months old. What is safest procedure for her. She is 55 lbs and large chested. Our current vet is recommending total hysterectomy with removal of ovaries and tacking stomach. I am not sure if this is best procedure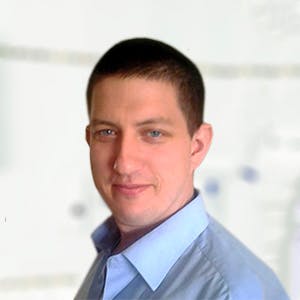 3320
Recommendations
The plan laid out by your Veterinarian is a good plan, total ovariohysterectomy and gastropexy (tacking the stomach); in doing this you are preventing pyometra, ovarian tumours, mammary tumours, other issues with the reproductive tract as well as taking a preventative approach to gastric dilatation and volvulus. In doing both procedures in one surgery you are taking a good preventative measure against common issues which may arise. Regards Dr Callum Turner DVM
Add a comment to Lucy's experience
Was this experience helpful?
Tessy
Shitzu
2 Years
0 found helpful
My dog That's shitzu got her hysterectomy predure done she hasn't been eatting keep in mind it's twk days after surgery. I try to give her treats so she can at least work up an appetite and nothing is helping. I try serving the food to her mouth, still nothing. I also noticed that from her mid belly to her back lea are also shaking, the shake comes when she laying down or sitting down, she not cold what's so ever. I try to wrap her in warm blanket. Is the shake normal? Should I be concern? Is there any medication you think the vet can give me to work up her appetite since she hasn't two days before her surgery and currently now. Overall about four days.
Ps. Before admitting her in to surgery she had a fever of 104.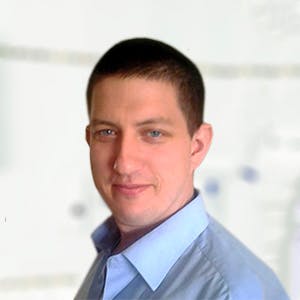 3320
Recommendations
A loss of appetite and some shaking may occur after surgery especially if Tessy was suffering from Pyometra or another condition prior or the surgery; whilst an appetite is important you should ensure hydration above everything else and try to encourage appetite by feeding her with a syringe filled with smooth wet food mixed with water or placing food in the microwave to make it more appetising. If Tessy still doesn't want to eat, you should return to your Veterinarian to give her a check up; any medication would be based on your Veterinarian's finds during their examination. Regards Dr Callum Turner DVM
Add a comment to Tessy's experience
Was this experience helpful?
Bernie
Bernedoodle
8 Weeks
1 found helpful
I am purchasing a bernedoodle puppy from a breeder this breeder does an ovary sparing spay on the puppies at 6 to 7 Week's. Is this ethical . Does it have any health benefits to the puppy and does it make the spaying at 6 months a more difficult surgery .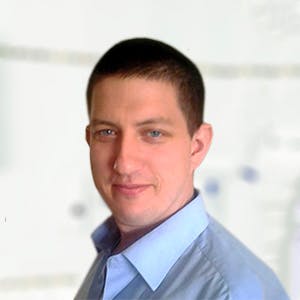 3320
Recommendations
Personally I do not like the ovarian sparing spay but I know some breeders (of some breeds of dogs) will do it so that people cannot buy their puppies and breed themselves creating business competition. Removing ovaries from a dog which has had an ovarian sparing spay is considerably longer and more time consuming since you need to find the ovaries right at the back of everything whereas with a normal spay you make the incision can you can find the uterine horn within seconds and then follow that down to the ovary then repeat on the opposite side. Health benefits vary between which article you read which says that the hormones help a female dog throughout her life and the procedure is the same as they perform in human women; it really depends who you ask. Regards Dr Callum Turner DVM
Add a comment to Bernie's experience
Was this experience helpful?
Babies
Chihuahua
16 Years
0 found helpful
I have a 16 year old chihuahua that seems to have a mass growing on her bottom. It has slowly grown over several years since we stopped letting her breed. Breeding was irregular but happened several times before she was 13 or younger. I can't remember when we stopped letting males near her.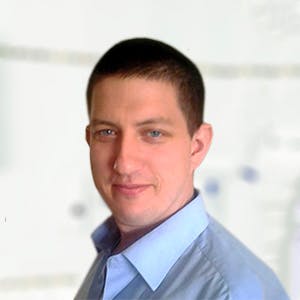 3320
Recommendations
There are a few possible causes for the mass which is growing in that area and may be due to a vaginal tumour, anal gland tumour, perineal hernia or other issue; without examining Babies and having a good feel, I cannot say what the specific cause is. If there are problems with defecation, you should give something to soften the stool; but you should visit your Veterinarian for an overall examination especially considering her age. Regards Dr Callum Turner DVM
Add a comment to Babies's experience
Was this experience helpful?
TINA
Lapa Apso
9years
0 found helpful
Hi my little Lapa Apso has just had a Hysterectomy the vet let her home that night after her surgery I still can't get her to drink or eat is this normal she has to go back for a checkup tomorrow but I'm just worried about no drinking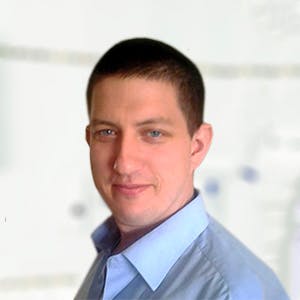 3320
Recommendations
Tina should be at least drinking after surgery, if not then it may be a case of checking her gums to see if she is dehydrated; press on the gum until it is white, release and it should turn red again within two seconds, if it is longer then she may be dehydrated and you should return to your Veterinarian immediately. Regards Dr Callum Turner DVM
Add a comment to TINA's experience
Was this experience helpful?