What is Triple Pelvic Osteotomy?
Some dogs experience very debilitating problems with their hip joints that gradually worsen over the course of their lives. In order to prevent this from happening or to cure the condition, a vet may choose to perform a 'triple pelvic osteotomy'. The procedure entails cutting through the dog's pelvis in three places and rotating the bone down before locking it back into place with a group of metal fixtures. As a result of this, the pelvis will now be positioned in a manner that provides the dog with a more stable hip joint, effectively ending their symptoms.
Book First Walk Free!
Triple Pelvic Osteotomy Procedure in Dogs
Before starting the operation, the vet will sedate the dog with a general anesthetic and then remove the hair from a large portion of the pelvic area and apply an antiseptic solution. The surgeon will then make incisions through the skin on each side of the pelvis and move aside the underlying tissues in order to give the surgeon the best possible view of the bone. They will then use a specialized saw to make three cuts through the bone in order to detach the outer portion of the pelvis on each side. The pieces of bone are then rotated until they reach the suitable angle and are then secured in place using metal plates and screws. Depending on the angle, a bone graft may be taken from elsewhere on the hip to strengthen the join between the pieces of bone. Afterwards, the incisions can be sutured closed, with the procedure having taken roughly two to three hours to complete.
Efficacy of Triple Pelvic Osteotomy in Dogs
It will take some time before the full effects of the surgery become apparent, though the use of metal components allows the dog to resume movement very soon after the operation has been completed. Some owners may be adverse to the idea of realigning the pelvis and as such may seek different methods of treatment. Alternative treatments may include a total hip replacement using prosthetics or a femoral head removal. Whilst both of these can be very effective, they are generally not regarded as suitable for use on younger animals, whilst the triple pelvic osteotomy is expressly intended for puppies.
Triple Pelvic Osteotomy Recovery in Dogs
The dog will need several weeks before it is able to walk confidently again, and will need regular physiotherapy in order to regain full mobility (though owners will normally notice vastly improved joint stability within the space of four weeks). For this reason, the vet will want to book follow-up appointments in order to conduct the physiotherapy and to check that the animal is healing properly. The majority of dogs will make a full recovery within the space of four to six weeks, with the femoral head becoming seated much deeper within the hip joint as more time goes by. Obviously, the owners of the dog will have to restrict their activity for some time following the surgery in order to prevent the sutures from being torn out of the incisions, as well as ensure that the dog receives regular doses of painkillers.
Cost of Triple Pelvic Osteotomy in Dogs
For the procedure to be carried out on both hips, most dog owners can expect to pay in the region of $3,000. The bulk of this cost is due to the extensive time and attention to detail required of the surgeons. In contrast, a full hip replacement can have a price of over $4,5000 due to the expense of obtaining and installing suitable prosthetics. It is worth bearing in mind that if the dog requires additional physiotherapy, this too can increase the cost of treatment by several hundred dollars.
Dog Triple Pelvic Osteotomy Considerations
Although the triple pelvic osteotomy is extremely effective at treating hip dysplasia in younger dogs, some owners may feel somewhat squeamish at the prospect of having such a major surgery conducted on a puppy. The main source of worry is that the re-shaped pelvis will cause pain and discomfort as the animal continues to grow. Fortunately, these fears are unfounded, as the joins between the hip bones and the rest of the pelvis will only strengthen as time passes, improving the overall stability of the area. It is also worth pointing out that as the dog undergoes physiotherapy and starts to exercise again, their musculature will adapt to their new bone structure.
Triple Pelvic Osteotomy Prevention in Dogs
Unfortunately, it is very hard to predict the presence of the genes responsible for hip dysplasia without having direct knowledge of a puppy's parentage. Whilst some larger breeds of dog can be especially prone to the problem, the condition's appearance will usually be a surprise to the majority of owners. This means that surgery is often the only option for dogs suffering from debilitating forms of hip dysplasia.
Triple Pelvic Osteotomy Questions and Advice from Veterinary Professionals
Tesla
Labrador Retriever
8 Months
0 found helpful
We have an 8 mon old lab that will need a Triple Pelvic Osteotomy....what are the percentages of full recovery? Will she be able to go waterfowl hunting? She is a British lab will range full size of about 50 lbs. X rays reveal hip dysplasia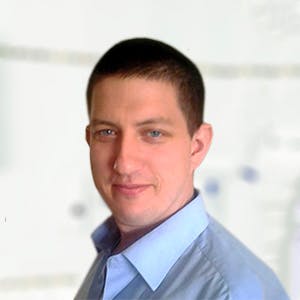 2972
Recommendations
The success rate for triple pelvic osteotomy is around 90%, this figure includes cases which are 'improved'; do not expect a 100% recovery but you should expect improvement. I wouldn't recommend waterfowl hunting and I cannot give you any indications since I haven't examined Tesla and obviously we haven't seen the after surgery results. It is important to have the surgery before ten months of age for the best outcome. Regards Dr Callum Turner DVM
Add a comment to Tesla's experience
Was this experience helpful?
Rufus
retriever x
8 Months
0 found helpful
My retriever x lab puppy is 8 months old. Over the course of the last week I could hear an audible click. I have now narrowed it down to left hip. My vet isn't 100% convinced its HD. Today I took him for a walk around our property (<1Km off teh lead on dirt and grass) and I think I can now see gait changes including bunny hopping and turning his left leg in. I am completely gutted. This pup is my child. In 3 weeks hes booked to be fixed and while hes under they will do xrays. Tonight I laid him on his right side and pushed his leg up then out and I heard the click. Could it be anything else other than HD?
Add a comment to Rufus's experience
Was this experience helpful?
Gracie
Australian Shepherd
8 Months
0 found helpful
Has Symptoms
Difficulty Rising and walking, limp
Difficulty Rising and walking, lmpi
Difficulty Rising and walking
My 8 month old Australian Shepherd was just diagnosed with hip dysplasia on her left side. I've now been reading about TPO and it sounds like this would be the way to go due to her age. Will she need future surgeries as she continues to grow? If the vet said the right hip looks fine, would she just need to the surgery on the one side (left) then or do you do both so they match?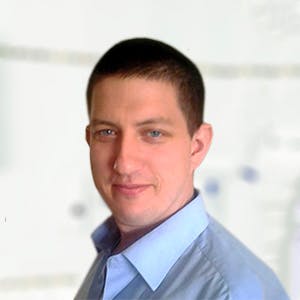 2972
Recommendations
Triple pelvic osteotomy is an option for treatment and is typically well tolerated in dogs younger than ten months (but dogs less than a year may be considered) and over 30lbs; there are other criteria which your Veterinarian would need to assess to determine the suitability of Gracie for this procedure and may refer you to an Orthopaedic Specialist. Regards Dr Callum Turner DVM
Add a comment to Gracie's experience
Was this experience helpful?
Charlie
German Shepherd
10 Months
0 found helpful
My furrbaby was diagnosed yesterday with HD in his right leg. I live in a remote community where he will have to travel 17 hours for sugary. The vet is recommending Triple Pelvic Osteotomy. But I am very worried about recovery and not having the proper resources where I live. I'm really not sure what to do right now.
He has been put on deramaxx 75mg half twice a day. I have ordered a product called extend that I have heard great things about.

I don't want him to be in pain meds forever but I don't know if surgery is the best thing either. Just looking for some ideas and opinions.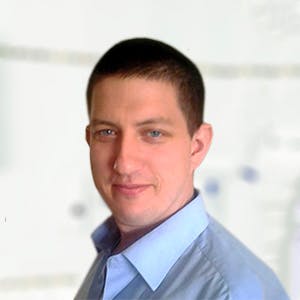 2972
Recommendations
Without examining Charlie and seeing x-rays I cannot fully weigh in but triple pelvic osteotomy is a treatment of choice in some cases in younger dogs; you should discuss this with the Veterinarian which will perform the surgery and go through your options. Regards Dr Callum Turner DVM
Add a comment to Charlie's experience
Was this experience helpful?
Oreo
Golden Retriever
5 Months
1 found helpful
Has Symptoms
Problem up after laying dow
My Golden retriever pup Oreo age 5 months male weight 25kgs has been diagnosed with severe hip dysplasia. Doctors suggested femoral head and neck excision whereas my colleague is considering TPO. I cannot choose. I am worried can u plz guide me.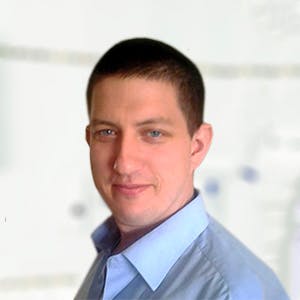 2972
Recommendations
Femoral head ostectomy and triple pelvic osteotomy are both surgeries used in dogs with hip dysplasia; whilst each case is different and a surgical plan should be made tailored to each patient, I would recommend triple pelvic osteotomy as it is more suitable for a Golden Retriever but if the articular surface is already showing signs of wear or abnormalities then femoral head ostectomy would be the way to go. Regards Dr Callum Turner DVM
Add a comment to Oreo's experience
Was this experience helpful?
Loki
Multigenerational Australian Labradodle
1 Year
0 found helpful
My dog is 12.5 months old and we just confirmed he has HD, after wondering for several weeks, and will be seeing a surgeon ASAP regarding a TPO. There are no signs of arthritis yet but he only has about 15% contact in his left hip, ~30% right. He was from a litter of 13 whose father had excellent hips and mother had good hips according to their OFA rating. I am in contact with 4 other owers from within the litter. They don't see any of the instability and stiffness in their dogs. Should they be concerned and get X-rays?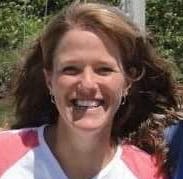 1386
Recommendations
Given the severity of Loki's dysplasia, it would probably be a good idea to have the rest of the litter at least examined by their veterinarians, and x-rays if warranted. The rest of the litter may not be affected, but it is possible, and some degrees of dysplasia aren't always obvious.
Add a comment to Loki's experience
Was this experience helpful?
Jagger
Saint Bernard
9 Months
0 found helpful
My dog has been diagnosed with hip problems . She will need the TPO surgery, I live in the Orange County area and need to know recovery time cost and s referral vet .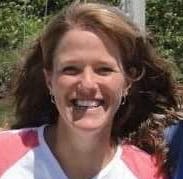 1386
Recommendations
Since cost and available services vary by location, and each surgeon knows the specifics for their surgery, it would be best to talk to your veterinarian to see who they trust to do the surgery, have a consultation with that surgeon, and get a better idea as to cost, recovery time, and expected outcomes.
Add a comment to Jagger's experience
Was this experience helpful?
Checkmate
Malinois
10 Months
0 found helpful
Has Symptoms
Right hip dysplasia x-ray confirmed
10 month malinois with right hip dysplasia looking at DPO or TPO. He's an incredible dog planned to do IPO and mondioring. Can this surgery stabilize and allow him to compete in these high impact sports? Vet has determined he is a good candidate. Also considering possibility of non surgical conditioning.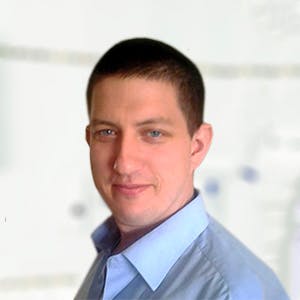 2972
Recommendations
Surgical options are generally the best, however without examining Checkmate and seeing x-rays I cannot determine the overall severity. However, I cannot recommend that you use Checkmate in activities like IPO unless cleared by your Veterinarian; I cannot weigh in without examining him and seeing his progress after surgery and/or therapy. Regards Dr Callum Turner DVM
Have you seen this surgery be successful enough that dogs can compete in high impact sports of IPO and mondioring? I've been reading and scouring internet but can't find cases of dogs that go on to do these sports. Thank you.
Add a comment to Checkmate's experience
Was this experience helpful?
Enz
Golden Retriever
6 Months
1 found helpful
Has Symptoms
Trouble getting up after laying dn
Trouble getting up after laying
Hi, my Golden Retriever is 6 and a half months of age and is a candidate for TPO, since he is still young is there any chance that the Hip Dysplasia go away as the bones eventually continue to grow into place and adapt or will it just get worse with time? Also is TPO performed on both hips at the same time?

Thank you so much.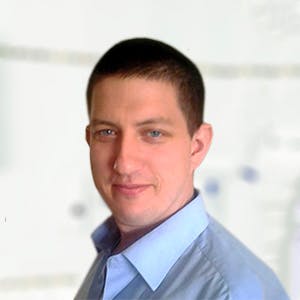 2972
Recommendations
If Enz is showing signs of hip dysplasia and has been diagnosed on x-ray then surgery is most likely indicated, there are varying degrees of severity but surgery at a young age (less than a year) is the treatment of choice at this stage. Whilst both hips may be corrected at the same time, it is common for one hip to be done followed by the second one six to eight weeks later. Regards Dr Callum Turner DVM www.acvs.org/small-animal/canine-hip-dysplasia
My pup Hugo is 12 months and underwent TPO surgery on both hips.
He's recoverying very well after 3 weeks.
Add a comment to Enz's experience
Was this experience helpful?