Best Dog Foods for Senior Dogs
Best Dog Foods for Senior Dogs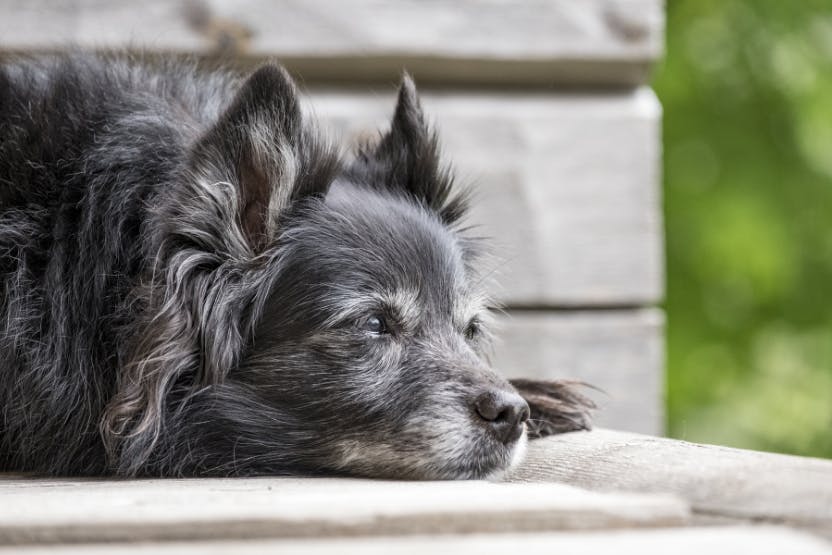 By Mel Lee-Smith
Published: 11/24/2021, edited: 03/31/2022
Save on pet insurance for your pet
You don't have to choose between your pet and your wallet when it comes to expensive vet visits. Prepare ahead of time for unexpected vet bills by finding the pawfect pet insurance.
Aging dogs have a higher risk of health concerns like arthritis and heart disease. But should you really switch your senior dog to a different food? And if so, what's the best food for senior dogs? That all depends on your dog's needs as well as your budget. Let's explore.
Before changing your dog's food, consult your vet or live chat with a vet now. Healthy senior dogs eating a balanced diet may not need to switch foods. If your senior dog suffers from or is at risk for arthritis, diabetes, heart disease, and other major health concerns, dietary changes can help prevent or manage the condition.
What to look for in dog food for seniors
When shopping for senior dog food, look for these 5 things.
"Complete and balanced"
No matter your dog's health history, the food you choose should be "complete and balanced" as defined by the Association for American Feed Control Officials (AAFCO). "Complete" means the food contains all the nutrients your dog needs to stay healthy. "Balanced" means the ingredients are present in the right ratios.
To ensure a dog food meets AAFCO standards, check the packaging for an AAFCO Nutritional Adequacy Statement.
Low-calorie formulations
Although senior dogs still need adequate exercise, they'll slow down as they grow older. Less activity combined with a calorie-rich diet can lead to weight gain. 
Dogs with osteoarthritis in "pawticular" may benefit from a low-calorie diet. Because arthritic dogs need less exercise, they lose muscle mass, which slows down their metabolism. Excess weight also places extra stress on the joints.
Fatty acids
Fatty acids like omega-3 and omega-6 are an essential part of a healthy diet for every dog. Fatty acids aid a variety of metabolic processes, from vitamin absorption to skin and coat health. 
One study on senior dogs with osteoarthritis found that foods rich in omega-3 "significantly improved" the dogs' ability to stand, play, and walk. Dog foods with fatty acids also helped manage symptoms in dogs diagnosed with cognitive dysfunction syndrome.
Tasty foods that are easy to chew
As your dog ages, they may experience dental problems. Choosing a wet food or a relatively soft kibble that's easy to chew can reduce tooth pain and inflammation. Additionally, many common health conditions in senior dogs cause loss of appetite. A palatable food can encourage them to eat. Opt for canned or wet food over dry dog food. Alternatively, mixing water or wet food with dry kibble can make it easier to eat.
Protein
When most people hear the term "heart disease", they tend to think of sodium. But high sodium intake isn't the only cause — too little protein can be just as dangerous. Senior dogs typically require more protein than younger dogs.
Read the ingredients list, and choose a food that names the protein source (beef, lamb, poultry, etc.). To learn more about the differences between meat, meat byproducts, and meat meal, read AAFCO's guidelines on pet food ingredients.
What to avoid in dog food for seniors
High levels of sodium
If your dog is at risk of heart disease, consider choosing a low-sodium food. Reducing your dog's sodium intake won't prevent heart disease, but it will help manage it.
There is one drawback of low-sodium diets for senior dogs: they're not as palatable, which can be a problem for picky eaters or those with dental problems. Medications that treat heart disease compound this problem — loss of appetite is a common side effect.
Avoid restricting your dog's sodium intake without consulting your vet first. Too little sodium can cause your dog's body to conserve sodium, which can have adverse health effects.
Harmful additives
Many of the additives found in commercial pet foods can harm your dog's health. For example, foods rich in sulfites are linked to thiamine (vitamin B1) deficiency in dogs. Some types of cassia gum, a gelling agent used to bind ingredients together, may cause cancer in dogs. Aluminum silicate, used to prevent caking and mold growth, may cause aluminum toxicity in dogs diagnosed with advanced chronic kidney disease.
These are just a few additives found in low-quality commercial dog foods. To learn more about additives and the health risks they pose, check out this review in the Journal of Small Animal Practice.
Unspecified meat meal
"Meal" refers to cooked animal tissues that are heated and pressurized to remove moisture and fat. AAFCO guidelines stipulate that any meat or meat byproduct that's not sourced from cattle, sheep, pigs, or goats must include the species (like bison or venison). On the other hand, dog food manufacturers aren't strictly required to disclose the species from which meat meal is sourced.
Although meat meal is safe and nutritious for dogs, it may not be as digestible as meat and meat byproducts. Many dog foods contain meat meal — just be sure to double-check that the ingredients list includes the source, like chicken, beef, or lamb.
5 high-quality foods for senior dogs
Now that you know what to look for and what to avoid in high-quality foods for senior dogs, let's look at 5 of the best dog foods for seniors. All brands contain high-quality protein sources and meet AAFCO standards.
Royal Canin Aging Dog Food
Royal Canin is one of the most trusted dog food brands on the market. Its senior dog food range includes different formulas based on your dog's size. Some of Royal Canin's foods are formulated for specific breeds and health concerns.
The ingredients vary depending on the size of the dog the food is made for and whether it's wet or dry. Many recipes in this range feature high-quality protein sources, like real chicken and pork liver, in the first 5 ingredients. The dry foods are rehydratable — "pawfect" for picky pups!
In consumer reviews, pet parents noted their pups loved the taste of this food, but some negative reviews complained it's a little on the expensive side.
Average cost: $25–$80
Blue Buffalo Life Protection Formula: Chicken and Brown Rice Recipe for Senior Dogs
Deboned chicken is the first ingredient in this Blue Buffalo recipe, which doesn't contain any corn, soy, or preservatives. Brown rice and barley are packed with fiber, vitamins, and minerals. Flaxseed and fish oil provide a healthy dose of omega-3 and omega-6 fatty acids.
Blue Buffalo's patented "LifeSource Bits" are made from vegetables, fruits, and vitamin/mineral supplements. These nutrient-rich pieces promote good heart health, add shine to your dog's coat, and protect their cells from damage.
In online reviews, pet parents praise this formula for helping resolve stomach issues and skin irritation. A handful of pet parents said their dogs didn't like the taste or experienced an upset tummy.
Average cost: $55–$75
Hill's Science Diet Adult 7+ Senior Vitality Dog Food
With real chicken listed as the first ingredient and whole grains in the top 5, Hill's Science Diet Chicken & Rice Recipe is one of the best foods for senior dogs. Containing more than 22% protein (dry-matter basis), this is a "grrreat" choice for dogs who require a little more protein.
The ingredients list also includes a wide range of vitamins and minerals seniors need, like zinc, vitamin E, and B-complex vitamins.
Reviews of Hill's Science Diet's senior dog food are generally positive. Pet parents said their dogs had more energy and loved the taste. Negative reviews cited supplier issues and stomach upset.
Average cost: $18–$65
Orijen Senior Dry Dog Food
The first 5 ingredients in this senior dog food are fresh meat — chicken, turkey, and flounder, to be exact. This formula is prepared with minimal processing and zero preservatives.
Orijen prides itself on using only premium ingredients, like free-range poultry and whole grains and vegetables. Orijen's foods aim to recreate the diets dogs would've eaten in the wild, while also accounting for their modern lifestyles. To achieve this, Orijen partners with veterinarians and certified canine nutritionists.
Positive reviews of this food praised it for its wholesome ingredients and "pawpularity" with picky eaters. Some negative reviewers said their dogs found it hard to chew. Note that this is a grain-free recipe — consult your vet before putting your dog on a grain-free diet.
Average cost: $65–$95
The Farmer's Dog
Unlike the other brands listed here, The Farmer's Dog doesn't market a specific senior dog food. Four blends are available, and each features a different protein source: chicken, turkey, beef, or pork. The top 5 ingredients for each blend include whole vegetables and legumes.
The Farmer's Dog's recipes are prepared in USDA-grade kitchens in partnership with veterinarians. This human-grade food doesn't include any preservatives or harmful additives, giving you peace of mind that your pupper is getting the very best.
This home-delivered food is palatable and soft, making it a "furrific" choice for senior dogs with dental problems. Because this is a grain-free food, you should consult your vet before making the switch.
Average cost: $28–$57
5 tips for choosing the right food for senior dogs
#1. Consult your vet before changing your dog's food. 
We can't stress this golden rule enough. Even if a senior dog food is endorsed by veterinarians or has thousands of 5-star reviews on consumer websites, that doesn't necessarily mean it's right for your dog.
#2. Know what constitutes a "senior" dog. 
Not all dogs age the same. Giant dog breeds, like Newfoundlands, tend to age quicker. A giant breed dog might be considered a senior by the age of 6. Meanwhile, relatively healthy breeds like Poodles aren't considered senior until the age of 10. 
Check our our dog breed guides to learn more about your dog's life stages and expectancy.
#3. Always read the ingredients list and nutrition facts before purchasing. 
Check the top 5 ingredients, and opt for a food with a high-quality protein source. Don't forget to look for an AAFCO Nutritional Adequacy Statement.
#4. When researching senior dog nutrition, use reputable sources. 
We recommend avoiding blogs that aren't authored or reviewed by veterinarians. (This includes Dog Food Advisor.) Our favorite sources include academic studies in veterinary journals and the PetFoodology blog, maintained by Cummings Veterinary Center at Tufts University.
#5. Use caution when searching for "joint health" diets. 
Many articles on the best food for senior dogs tout the benefits of supplemental glucosamine and chondroitin. However, Today's Veterinary Practice notes that results are mixed, and many studies evaluated glucosamine prescribed alongside other supplements. If you believe your dog would benefit from a joint health diet or supplements, talk to your vet.
Got questions about your senior dog's dietary needs? Consult your trusted veterinarian, or chat with a member of Wag!'s licensed veterinary team now.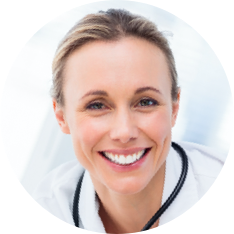 Does your pet have a supplement plan?