How Can I Volunteer to Help With Others' Pet Wildfire Needs?
How Can I Volunteer to Help With Others' Pet Wildfire Needs?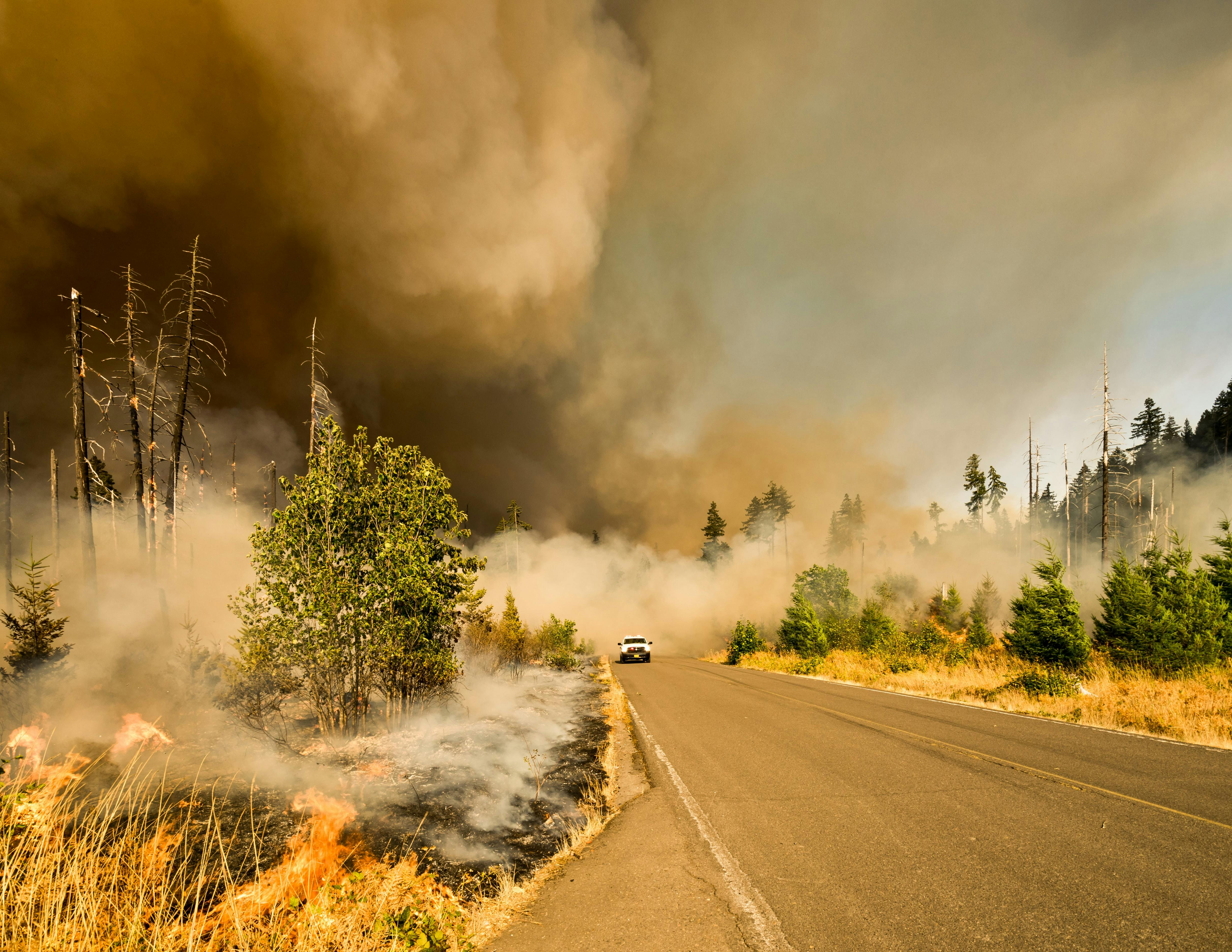 By Kim Rain
Published: 09/01/2021, edited: 09/02/2021
Save on pet insurance for your pet
You don't have to choose between your pet and your wallet when it comes to expensive vet visits. Prepare ahead of time for unexpected vet bills by finding the pawfect pet insurance.
Overview
Published: 9/1/2021
Wildfires are scary! These fast-moving natural disasters can decimate houses and entire communities in just minutes. If you live in or near a wildfire zone, then you know being prepared is the best way to protect yourself, your family and your pets.
In 2020, over 58,000 wildfires burned 10 million acres in the US, and that number is expected to rise due to climatic and human factors. Areas that were once safe have now become wildfire zones, with many pet parents caught off guard! But there are steps you can take to help your community with their pets' wildfire needs.
Ready to take your disaster preparedness to the next level? We've gathered together several pawtastic ways you can aid your neighbors and their pets during this frightening time. Let's take a look!
#1. Distribute "Pets Inside" stickers
Simple and inexpensive, "Pets Inside" stickers are placed on doors and windows to alert rescue workers and emergency responders that there are animals inside that need saving! You can find them at local veterinarians, animal shelters and organizations like the ASPCA, as well as online. Pass them out to all your pet-loving neighbors, and instruct them to write in how many pets they have in the open space, and to be sure to add "evacuated" if everyone got out safely to stop responders from searching for them. 
#2. Hand out pet disaster checklists
Whether your community members are pros at getting ready for a wildfire, or are new to the experience, often pets gets forgotten about. Help your neighbors out by providing a pet checklist to ensure every pet's safety. Checklists can include:
Maps of evacuation routes
Numbers and locations of local pet-friendly emergency shelters, boarders and hotels
Listings of local veterinarians
Local resources for wildfire updates
Information about getting a pet ID tag and microchip to ensure happy reunions for separated pets
Tips for keeping pets safe from smoke, such as sheltering-in-place safety measures and pet air filter masks
#3. Volunteer with your local animal control or disaster relief agency
Being prepared sometimes isn't enough. Wildfires can spread fast, and pets can be left behind or lost in the confusion. By volunteering with a local disaster relief or animal control agency, you can directly help the pets in your community. Depending on your skill set, you could be rescuing pets from burning homes, transporting them for medical care or temporary housing, or even helping to treat wounds or care for them. You could also help create or maintain a place to connect found and rescued pets with the pet parents who are searching for them. 
#4. Donate pet supplies
While not everyone is able to volunteer their time or services, they can still help their communities' rescue efforts. All animal and disaster relief agencies need supplies, and often rely on the support of their local community to get them. Donating money, food, bottled water, beds, blankets, toys and other supplies can go a long way to helping an animal recover from injuries and rest in comfort until they are reunited with their pet parents.
#5. Foster pets in need
If you have the space, consider fostering lost or rescued pets until their pet parents find them. Living through a wildfire is no small feat, and these pawmazing animals are certain to be anxious and scared about their new situation. Being in a comfortable home environment with a caring person who can keep them safe can make all the difference in their life, and would be greatly appreciated by their loving pet parents too!
Are you a dog walker, sitter or boarder? Be sure your community knows you can help them out when a wildfire strikes. If families have to evacuate, and their local emergency shelters and hotels don't allow pets, having you board them for a time can bring immense relief to a family knowing their pets will be taken care of while they get to safety. Sometimes, just taking Fido for a walk can lessen the burden on a recovering family busy with fixing their home and rebuilding their lives.
With so many ways to help your community's pets in a disaster situation, there's sure to be something right up your alley. But if you are caught in a wildfire and need a safe place for your own pets, explore Wag! for safe pet boarding in your area.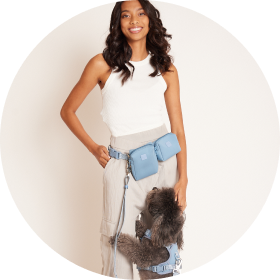 Need to upgrade your pet's leash?