How to Keep Your Pets Safe in a Wildfire
How to Keep Your Pets Safe in a Wildfire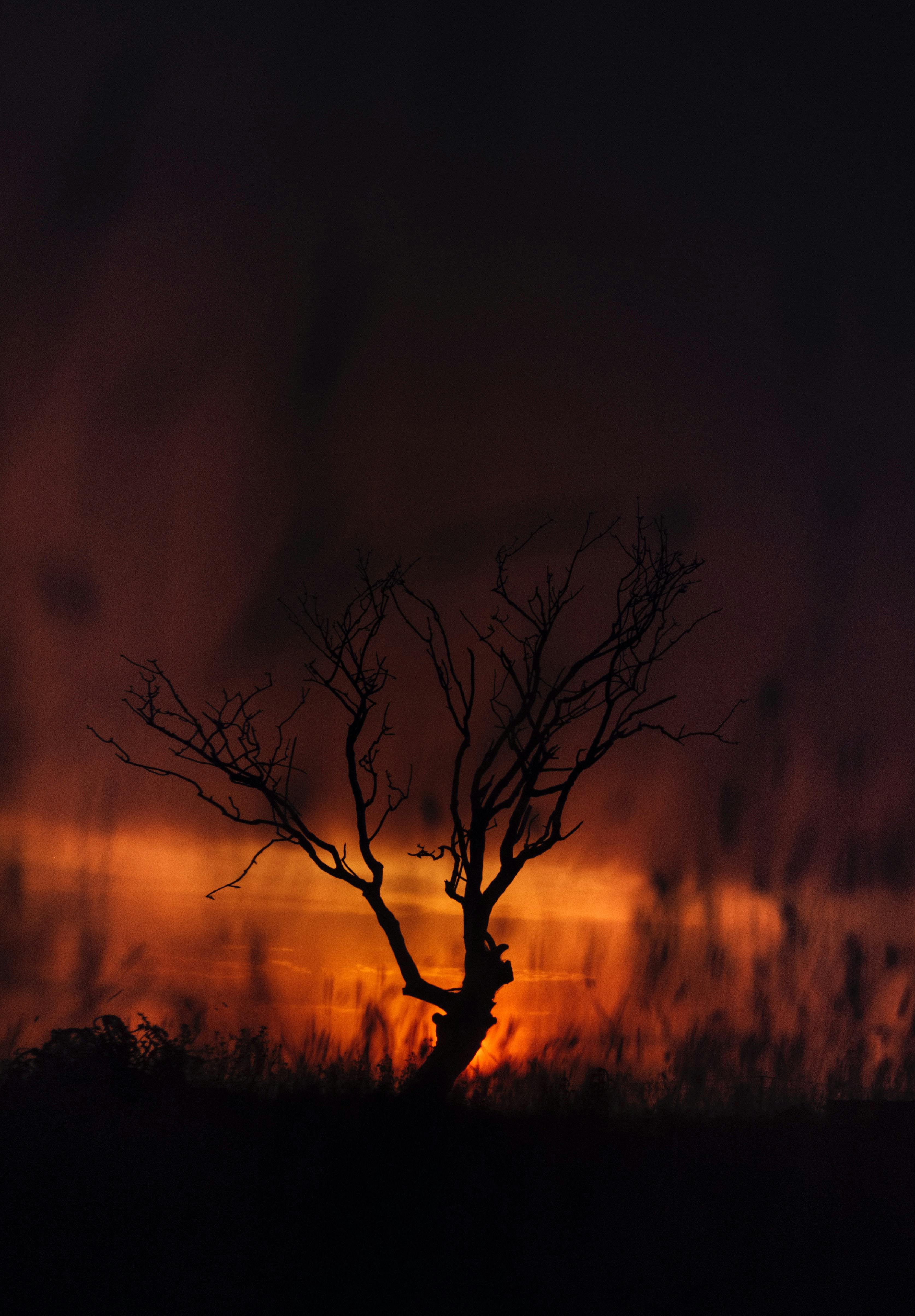 By Adam Lee-Smith
Published: 06/01/2021, edited: 07/07/2022
Save on pet insurance for your pet
You don't have to choose between your pet and your wallet when it comes to expensive vet visits. Prepare ahead of time for unexpected vet bills by finding the pawfect pet insurance.
Overview
Due to a number of factors, including climate change, wildfires are becoming more and more frequent. And there's a reason we use the phrase "spread like wildfire". Wildfires are notoriously difficult to control and can spread over 10 miles per hour.

During a wildfire, it's essential you prioritize your family's (and your pets'!) safety over your household belongings. Looking for tips on how to keep your dogs, cats, and other pets safe in a wildfire? Here are a few ideas.
Stay updated on the wildfire's spread
The easiest way to keep you and your fur-babies safe is to keep track of any wildfires in your area. It's always better to be safe than sorry with a wildfire, even if you don't think a fire is heading your way. The US Forest Service offers some valuable resources for tracking wildfires.
You can also sign up for the Federal Emergency Management Agency's (FEMA) Emergency Alert System or Reverse 911 to receive updates by call or text. You should also follow the National Interagency Fire Center (NIFC) and InciWeb on Twitter for more live updates.
One of the most useful tools is the InciWeb, a website that shows natural disasters happening across the US, including wildfires. The website shows evacuation plans, road closures, new releases, and more to help you stay one step ahead.
Don't leave your pet behind
Whenever there's a wildfire in your area, never leave your pet behind. However, if you happen to be out of the house when a wildfire is near, or you have to leave your pet behind for whatever reason, there are a few options. 
Find a neighbor who also has a pet and create a buddy system. This way, you can watch out for each other's pets and keep them safe in a wildfire. 
Another option is to place "Pet Inside" stickers on your windows with your contact information and how many pets are in the house. These stickers give emergency services the chance to save your pet.
If you do have to leave your pet behind, give them several days' worth of food and water. You can also leave the toilet seat up in case they run out of fresh water.
Microchip and vaccinate your pet
If you haven't already, book a vet appointment and have your pet vaccinated and microchipped. Vaccinations protect your pets from serious diseases like rabies and will help keep your pet healthy during an evacuation.
Microchips are also essential. If you get separated from your pet, or they run off, a microchip can help you locate and identify your pet if they lose their ID tag.
Related: What Should Be on My Dog's ID Tag?

Pack an emergency pet kit
During a wildfire, there's a chance you and your family could be evacuated from your home at a moment's notice. You can avoid having to scramble to get everything you need by packing emergency preparedness kits not just for your family but your pets too. An emergency kit will ensure you don't forget anything important when dashing out the door. Your emergency pet kit might include:
A week's worth of fresh water
Non-perishable canned pet food
Travel-sized food and water bowls
Comfort items (toys and blankets)
Doggy bags
Cat litter and portable tray
A sturdy pet carrier
Vaccination and vet information
A list of pet-friendly accommodation
A pet first aid kit (burn ointment, antiseptic wipes, etc.)
Packing these items in advance will give you more time to ensure you and your family are safe. If you're looking for more advice on what to pack in an emergency kit, visit ready.gov.
Protect your pet from smoke
The most dangerous part of any fire is smoke. Smoke inhalation causes more fatalities than fire and poses a severe threat to your pet too. As soon as you smell smoke outside or you're aware of a wildfire in your area, bring your pet indoors, even if they're an outdoor pet. Once you get inside, close all windows and doors to stop smoke from getting inside.
As with humans, smoke inhalation can be fatal for pets. There are a few signs to watch for if you think your pet may be suffering from smoke inhalation:
Difficulty breathing
Wheezing and coughing
Lack of appetite
Discharge from nose/eyes
If you notice your pet displays any of these symptoms, evacuate immediately and take your pet to a nearby veterinary clinic.
Related: How Bad is Wildfire Smoke for My Pet?

Plan an evacuation route
Wildfires can get out of control and surround your home quickly, which means it's vital to have an evacuation route. Due to the destruction wildfires cause, roads may be closed due to downed trees, so pay attention to emergency broadcasts to make sure your escape route is clear. 
Once you're aware of a wildfire nearby and you've brought your pet inside, place them inside a sturdy pet carrier so you can leave at the drop of a hat. Some pets find spending long periods in a carrier stressful, so consider crate training.
While very difficult during an emergency, remember to try to stay calm during evacuation. Your pet takes cues from you on how to feel, and panicking will likely cause your pet to become stressed and anxious. 
Find a pet-friendly shelter
If you're evacuating to a shelter, ensure they allow pets. Unfortunately, most shelters do not allow pets unless they are service animals that meet the requirements stated in the Americans with Disabilities Act.
Most cities in the US have an emergency management agency operated by FEMA and the Department of Interior. Before an emergency, contact your local agency, which may be able to tell you the location of a pet-friendly shelter. If not, your local vet or humane society may be able to point you towards a pet-friendly shelter.
The aftermath
Following the aftermath of a wildfire, only return home when local authorities deem it safe. During your first inspection of the damage to your home, it's wise to leave your pet with a loved one if possible. 
Deadly toxins may still linger in the air, which may cause serious harm to your pet's long-term health. Hotspots on the ground are also common after a wildfire, which may severely burn the exposed pads on your pet's feet. 
If you bring your pet back home shortly after a wildfire, keep them on a short leash and place makeshift booties on their feet to protect them from the hot ground. 
Once the fire has passed, take your dog to the vet to ensure they haven't been injured during the wildfire. The vet will also be able to tell if your dog is showing signs of anxiety and depression as a result of the wildfire and what you can do to help.
---
Live in an area where wildfires are common? Protect your pets from the dangers of wildfire season with pet insurance. Most pet insurance companies reimburse claims within 3 days, putting 90% of the bill back in your pocket. In the market for pet insurance? Compare leading pet insurance companies to find the right plan for your pet.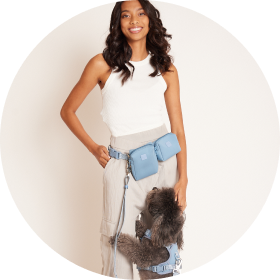 Need to upgrade your pet's leash?