How Do Puppy Waiting Lists Work?
How Do Puppy Waiting Lists Work?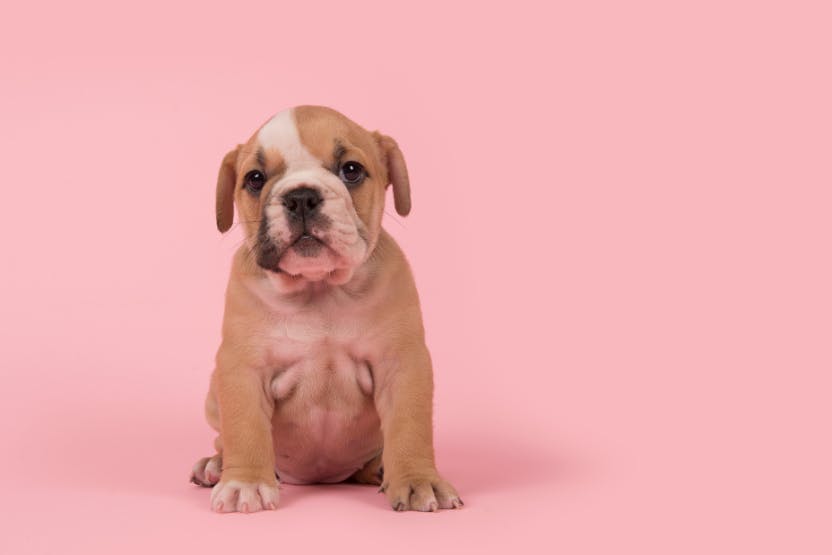 By Tim Falk
Published: 01/21/2022, edited: 01/21/2022
Save on pet insurance for your pet
You don't have to choose between your pet and your wallet when it comes to expensive vet visits. Prepare ahead of time for unexpected vet bills by finding the pawfect pet insurance.
Congratulations, you're getting a puppy! You've done all the research, you've puppy-proofed your home, and you've decided on the "pawfect" breed for you. There's just one problem: there are no puppies available right now. Instead of welcoming a furry bundle of cuteness into your home, you need to join a breeder's puppy waiting list. 
As the name suggests, joining a puppy waiting list essentially means putting your name down as a potential puppy buyer. But it's often not just as simple as signing up and waiting for a litter to become available, so let's take a closer look at what puppy waiting lists are, how they work, and what they mean for would-be pet parents.

Why do breeders have puppy waiting lists?
Puppy waiting lists exist for a couple of reasons. The first reason is obvious: sometimes, breeders have more inquiries from potential pet parents than they actually have puppies to sell. This is particularly the case with popular breeds, designer dogs, and rare breeds with only a handful of breeders across the country.
This is due to the fact that while there are always people wanting puppies, there aren't always litters available. Responsible breeders take great care to follow safe breeding practices and prioritize the health and wellbeing of their animals above all else. A reputable breeder will never force their dogs to have litter after litter after litter just so they always have pups to sell.
Waiting months for a puppy is actually quite common. In fact, if you come across a breeder that seems to have puppies available all year round, take care — you may be dealing with a puppy mill.  
Puppy waiting lists also serve an important second purpose: they allow breeders to ensure that their pups go to the best possible homes. Breeders know their chosen breed inside out, including the type of care they need and the personalities and lifestyles they suit. A good breeder's number-one goal is finding the right pet parent for each and every pup. Putting together a waiting list allows them to weed out unsuitable people and find dog lovers who are willing to wait a while for their ideal puppy.

How do waiting lists work?
How do breeders assign puppies? The exact approach for managing a puppy waiting list depends on the breeder.
In some cases, the list order is determined on a first-come, first-served basis. The person who applies first is at the top of the list and gets first pick when a litter becomes available. Then, the second person to apply gets next pick, and so on. 
In other cases, breeders order their waiting lists according to their own preferences. So if they think the last person to join the waiting list will be the best match for one of their puppies, that person will get top position on the waiting list.
A few other factors can also impact waiting list orders. Even though you may be high up on the waiting list when a litter arrives, you may be looking for a puppy that has certain features or characteristics — for example, you may want a pup of a particular color, or have a preference for a boy or girl puppy. So if the type of puppy you want isn't in the litter, you'll stay at the top of the waiting list for the next litter while the breeder pairs pups from the current litter with people below you on the list.
It's also worth pointing out that the breeder may reserve the first pick from each litter for themselves. So even if you're at the top of the waiting list, the breeder may decide to keep one of the pups for their own before you get to choose your new furry family member.
As you can see, there are a few variables at play. Most reputable breeders publish waiting list terms and conditions on their websites, so read the fine print closely. A responsible breeder will also be happy to outline the full details of how their waiting list works and answer any questions you might have.

What happens if my circumstances change?
Sometimes life gets in the way of your best-laid plans to get a puppy. Maybe you've been transferred interstate for work, maybe you've changed your mind about the right breed for you, or maybe you've decided that now is simply not the right time for you to get a puppy. 
If this happens, let the breeder know what's going on. Remember, their main focus is on finding the right home for their puppies, so they'll appreciate you being upfront and honest. And because they have a waiting list in place, they can merely move on to the next person on the list
However, take note that some breeders charge a deposit in order to join their waiting list, and in some cases this deposit is non-refundable. That's why you should check the terms and conditions closely before signing up.
Joining a waiting list
OK, you're ready to join a puppy waiting list, but signing up usually isn't as simple as jotting down your name and phone number on a piece of paper. As we mentioned above, responsible breeders don't just let their puppies go home with anyone — they want to match each of their dogs with a suitable person or family — so they'll want to find out a bit more about you before adding you to their list.
If you're put off by the prospect of this, maybe a puppy isn't the right choice for you. But if you're willing to show that you're ready and able to provide a forever home for a puppy, this part of the process shouldn't scare you. 
Essentially, the breeder will want to know more about the type of home you can offer to a furry family member. They may want to know:

who will be caring for the dog

whether you have kids

how much time you'll be able to spend with your dog

whether you're willing to train and socialize the puppy, plus provide all the exercise they need 

whether you live in a house or an apartment, and how much space you have

whether you understand that getting a puppy is a long-term commitment
Some breeders send out questionnaires as part of this vetting process, but others will prefer to chat with you in person. But remember, if the breeder prioritizes the wellbeing of their puppies above all else (including making money), that's a sure sign that you're dealing with a reputable breeder. 
Many breeders will also require a deposit before adding you to the waiting list. This amount will then be subtracted from the purchase price of your puppy, but be aware that it may be non-refundable if you change your mind. 

It's also worth finding out how long the waiting list is to get a rough idea of how long it may be until the pup you want becomes available. Just keep in mind that factors like litter sizes can have a big impact on waiting times. 
So if you're searching around for the right puppy for your family, don't despair if you're asked to join a puppy waiting list. While we know you want puppy cuddles right now, the wait is worth it to find a healthy and happy pup who also happens to be your "pawfect" match. 
Need help finding a breeder? Check out our step-by-step guide to interviewing a dog breeder to help you find the right person.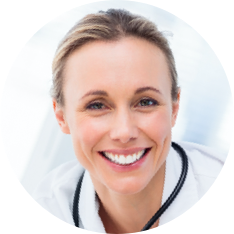 Does your pet have a supplement plan?