How Expensive Is Doggy Daycare in New York?
How Expensive Is Doggy Daycare in New York?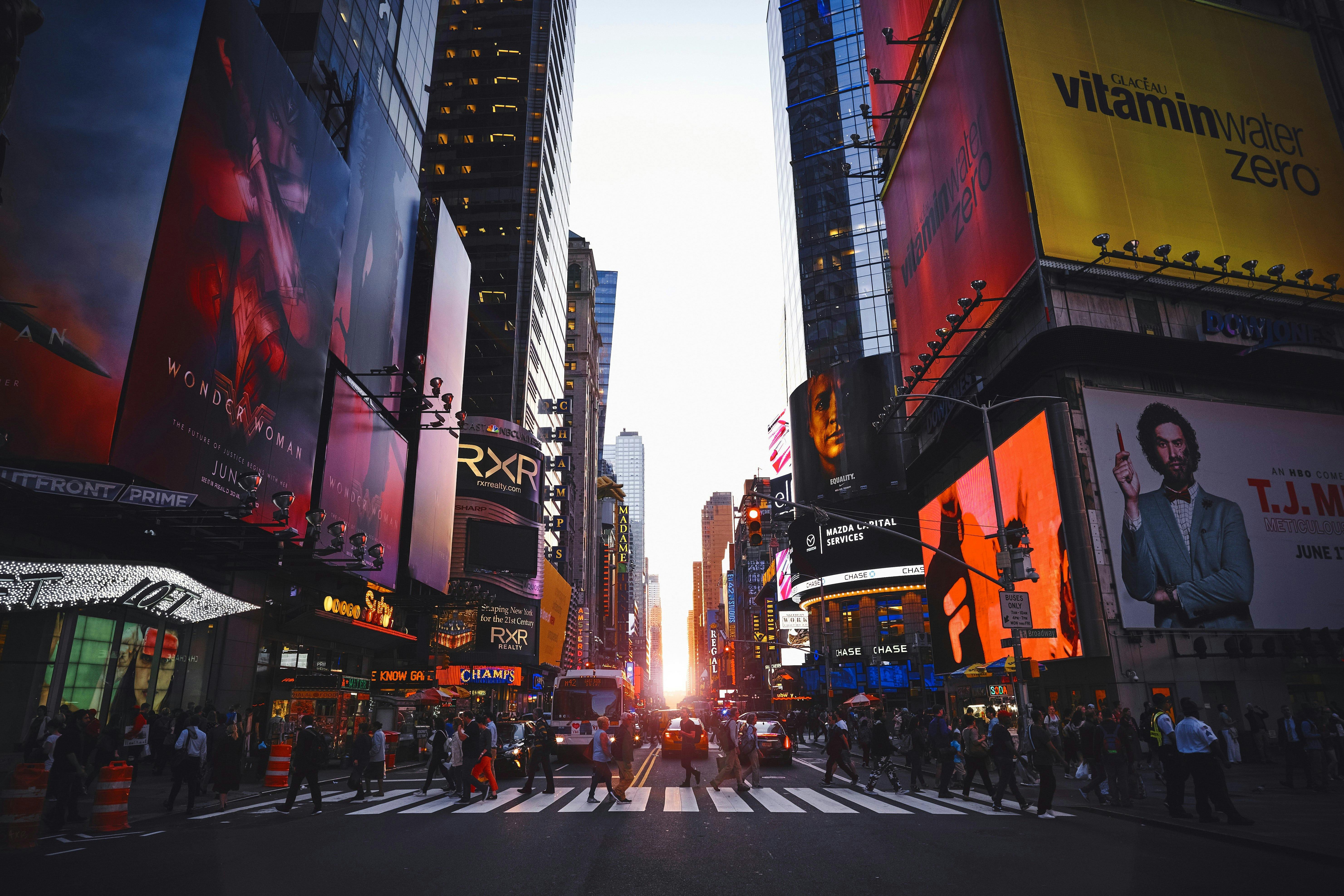 By Leslie Ingraham
Published: 01/18/2022, edited: 01/18/2022
Save on pet insurance for your pet
You don't have to choose between your pet and your wallet when it comes to expensive vet visits. Prepare ahead of time for unexpected vet bills by finding the pawfect pet insurance.
Overview
New York is one of the most expensive cities to live in, so you might conclude that dog services in the city are pricey as well. With dozens of doggy daycare centers to choose from, it pays to spend some time exploring how much they cost, and what services and amenities they offer to see if they are the right choice for you and your pup. 
It should come as no surprise that New York runs the gamut from basic daycare that provides open space for your pup to spend the day, to furtastic, fun places with tons of extras like pick-up/drop-off services, end-of-day baths, puzzle toys, and more. Many have ditched the use of any kind of kennel or crate, instead providing couches and comfy dog beds in open rooms for naps. Most also provide additional services like grooming and overnight boarding. 
So how do you choose? And how much can you expect to spend on doggy day care in New York City? Let's find out!
How much does doggy daycare cost in New York? A quick overview
The average cost of daycare in New York is higher than in smaller cities, and even other large cities with an inflated cost of living. With so many dogs living there, competition is fierce, which encourages many centers to offer incentives like discounts for pre-paid plans and monthly subscriptions. Here are a few average costs for doggy daycare in New York:
Average full-day doggy daycare rate in New York: $51

Average half-day doggy daycare rate in New York: $39

Average cost of multi-day doggy daycare packages in New York: $500 for 20 full days, $400 for 20 half days, and $750 per month

Added fees: $4 to $52
Discounts are available for furry siblings, and at least one center offers a free 2-day trial. Monthly members may be able to get discounts for other services. However, tax on daycare services in New York is 8.875 percent, which can add a significant amount to the cost of daycare and should be factored in to your overall cost.
Full-day rates
Daily doggy daycare rates vary with each facility, but the average cost for a full day of care is $51. This price may include play with the caregivers, outdoor walks, exercise, toys and food. This translates to $357 for a week and about $1,500 for a month.
Rates may vary based on the day of the week, holidays, and the number of care hours needed. Flexible schedules and the size of the dog may also impact basic rates.
Half-day rates
Half days can range from 4 to 6 hours depending on the center. Rates average $39 for these partial days. For one week, this would be $273, and for a month, half-day care costs equal about $1,200. As with full days, the day of the week may impact the rate.
Multi-day packages
Most of the doggy daycare centers in New York have multi-day packages that can save you a bit of cash. Average prices for these packages are $500 for 20 full days, $400 for 20 half days, and $750 per month. Facilities that offer multi-day plans may have packages for 5, 8, 10, and 12-days.
Packages don't last forever, and most have expiration dates, so it's important to keep a watchful eye for expiring packages. This use-it-or-lose-it policy is common among New York doggy daycare centers.
Miscellaneous costs
A la carte services
Pet parents who want their fur babies to get that extra-special attention can add optional services at a la carte prices. Common add-ons include baths ($40), extra relief walks ($15), in-house food ($3 per portion), medication administration ($1 per administration), and spa grooming ($50).

Added fees
In addition to the regular daycare rates, some items may result in an extra fee added to the bill. Some facilities require half- to full-day evaluations prior to enrolling, which are charged at an average of $50. Early drop-off and late pick-up fees average $15 per hour. If your pup unexpectedly has to stay the night, there is an average $39 upcharge for boarding, and meal portioning with the parents' food averages $4. Extra relief walks may be charged at $5 each.
Tips for saving money on doggy daycare
The expense of doggy daycare can be challenging, but here are a few ways to stretch your dollar:

Most doggy daycare centers offer discounts for multiple dogs from the same family.

Take advantage of monthly rates, multi-day packages and pre-paid packages to see significant savings

Provide your dog's own food. Pack portions in separate plastic bags to save on meal portioning fees.

While pick up and drop off are convenient, save money by transporting your dog to daycare yourself. New York City public transportation, including subways, buses, trains, and cabs allow pets in carriers, leashed, or muzzled. Even the Staten Island Ferry will take restrained, contained or muzzled doggos.

Instead of paying extra boarding costs for pups that need extended care, consider doggy daycare alternatives. Booking a dog sitter or boarder with Wag! can save money while adding personalized care for your pooch.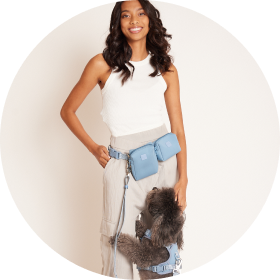 Need to upgrade your pet's leash?