How Expensive Is It to Own a Dog in Portland?
How Expensive Is It to Own a Dog in Portland?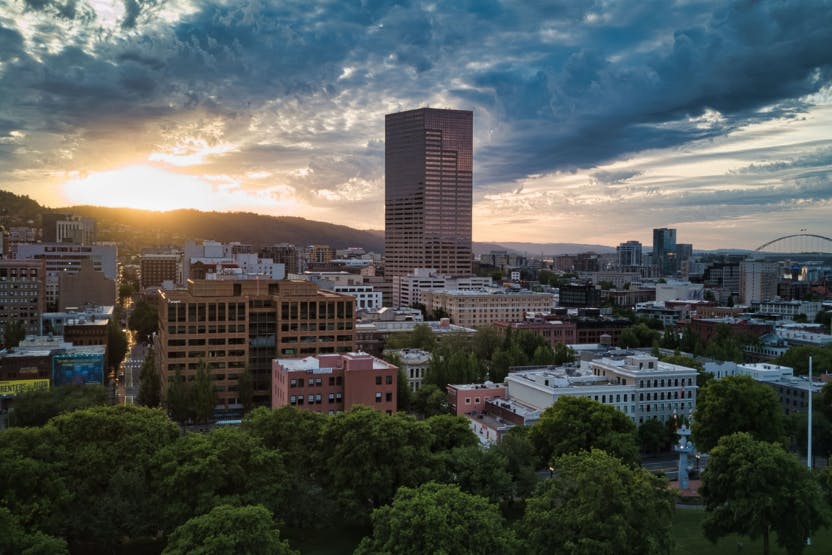 By Emily Gantt
Published: 10/21/2021, edited: 10/28/2021
Save on pet insurance for your pet
You don't have to choose between your pet and your wallet when it comes to expensive vet visits. Prepare ahead of time for unexpected vet bills by finding the pawfect pet insurance.
Overview
Again and again, Portland has ranked among the most pet-friendly cities in the US. With dozens of dog-friendly shops, restaurants, trails, and parks, it's no surprise that many pet families settle here. The exact number of dogs that call Portland home is unknown, but rest assured that your dog will have plenty of four-footed friends to play with if you move here.

Unfortunately, the cost of owning a dog in Portland is high. In fact, one recent study found that Portland is in the top 5 most expensive cities to raise a dog. Let's take a look at some common expenses associated with owning a dog in Rose City so you know what to prepare for.
A year of expenses
If you're planning on relocating to Portland, you might want to create a budget for your pet care expenses first. Here are some costs you'll likely encounter as a pet parent in Portland:
Adopting a dog: $250
Buying a dog: $1,500

Average first-year vet bills: $1,700+
Annual registration fee: $27–$42
Annual cost of dog food: $400
Dog walking supplies (leash, collar, harness, etc.): $75
Toys and treats: $160
Dog park membership $0
Grooming (yearly): $650
Total: $3,262–$4,527
Licensing
All dogs and cats in Multnomah County must be licensed. According to the county ordinance, pet parents must apply for their pet's license within 30 days of:
Moving to Multnomah County
Adopting the animal
Their pet turning 6 months old
Pet parents who fail to register their dog within the 30-day grace period will incur a $10 late fee in addition to regular licensing fees.

The normal annual licensing fees are $42 for intact dogs and $27 for spayed or neutered dogs. Senior citizens are eligible for a licensing fee discount for up to two pets. For seniors, intact dogs will cost $21 to register, whereas spayed or neutered dogs will cost $13.50 to register.

Service animals will still need to be registered, though they are exempt from license fees. Dogs and cats must be up to date on their rabies vaccinations to receive licenses. Pet parents can obtain a county license by mail, online, or at select veterinary partners.

Vet care
So what will your yearly vet expenses look like in Portland? Here is a breakdown of average* vet costs for dogs in Rose City:
Average cost of a puppy's first vet visit: $50–$300
Average cost of a routine vet exam: $89–$600
Microchipping: $28–$75
Spay/neuter: $150–$630
Vaccinations (per shot): $25–$45
Dental cleaning and exam (no extractions): $600–$900
Dental cleaning with extractions: $1,000–$2,500
Emergency vet visit: $1,000–$3,000
Emergency orthopedic surgery: $5,000+
*Keep in mind these are estimated costs. Contact a vet directly for the most accurate service pricing.
One benefit of calling Portland home is that there are many low-cost veterinary services available to pet parents on a limited income. Local nonprofit organizations like Paw Team offer basic vet care services to qualifying pet families for low or no cost.

Portland also has several free or reduced-cost spay and neuter programs, including Animal Shelter Alliance of Portland and the Oregon Spay/Neuter Fund.
Vet care in Portland can be expensive.
Paying for treatment out of pocket can be a major financial burden. Fortunately, most pet insurance companies reimburse claims within 3 days, putting 90% of the bill back in your pocket. In the market for pet insurance? Compare leading pet insurance companies to find the right plan for your pet.
Doggy daycare
Many pet parents depend on doggy daycare to keep their pets entertained and out of trouble while they're at work. Even pet parents who work from home will likely need doggy daycare at some point when going away for trips or extended outings.

Unfortunately, pet care is one of the most costly pet-related expenses in Portland. Doggy daycare averages between $35 and $40 for a full day (which ranges from 5 to 12 hours, depending on the facility). Need pet care for more than a few hours? Portland has plenty of dog boarding options, but they're not cheap.

On average, dog kennels in the Portland area charge $50 to $60 per night for overnight boarding, though those rates are subject to increase during holidays and high traffic seasons. If your pet needs meds, treats, specialized playtime, or regular brushing, expect to pay extra fees. What's more, most facilities require a mandatory temperament test, which can cost up to $40.
In-home dog sitting and boarding through Wag! is an affordable alternative to traditional kennel boarding in Portland — plus, you can book a Pet Caregiver right from your phone! Average prices for dog boarding and sitting through Wag! start at just $44 and $39 a night, respectively, and includes all the creature comforts (and belly rubs!) your pet is accustomed to. 
Dog parks
Portland is home to a whopping 33 off-leash dog parks where pups can run and frolic to their hearts' content. The best part about Portland's bark parks is there's no fee to use them!

The 2-acre off-leash area of Gabriel Park is sure to be a home run with any pack. The park has two separate areas: a grassy summer off-leash area and a sand-covered winter off-leash area. Portlanders love the park's beautiful scenery, spacious size, and the fact that it has drinking water for the furry park-goers. 

Sacajawea Dog Park is another "furrific" park on the northeast side of Portland. The natural-cover off-leash area gives dogs the perfect place to get to know other four-legged locals, and the fenced exterior means they can play safely. This park can get quite muddy after a storm, so make sure you bring a towel to clean off your pupper's paws.

Park-goers should abide by the park rules. When using an off-leash area, keep your dog in your sight at all times and never leave them unattended. Dogs in the off-leash area should be well-behaved and responsive to their handler's commands, and you should have a leash handy for each dog you bring.

Please be aware that Portland parks have a limit of 3 dogs per handler in off-leash areas, and unvaccinated dogs and females in heat are not permitted. As with any dog park, handlers should always clean up after their dog. 

Looking for somewhere a little quieter to exercise with your woofer? Check out these top dog trails near Portland. 
Best dog breeds for apartments in Portland, Oregon
Apartment living in Portland can be cramped, to say the least. If you're planning on getting a furry roommate, a small, social dog may be in order. Below are some breeds compatible with apartment living in Portland. 

Besides being great companions, Beagles are friendly and adventurous — two traits you'll want in a densely populated urban forest like Portland. A Beagle will love sniffing out the city with you — just be sure to keep them on a leash. Beagles have a high prey drive and often ignore commands when their nose gets the best of them.

If you're looking for a smaller breed that won't bark much, the Cavalier King Charles Spaniel might be the dog for you. Cavalier King Charles Spaniels are notorious snuggle bugs, but they're always down to explore with their humans, too. These beautiful pups have a sweet temperament to match, but their fur does require a lot of maintenance.

Cocker Spaniels are easy-going, friendly, and highly trainable dogs that adjust well to apartment living. These dogs thrive in both urban and rural areas and are equally great hiking buddies as couch companions. Like other Spaniels, Cockers need regular grooming.
Pugs are another top pick for apartment living, and for good reason. These dogs are small, intelligent, and relatively quiet (except when they're snoring, of course). Pugs are low-energy, so don't adopt one of these puppies if you plan on doing a lot of hiking. However, if you're up for quality snuggles and lots of love, a Pug is the way to go!

Shih Tzus make "furrific" family dogs with a personality that makes them eager to please and very loving. This breed may be small, but they're full of energy and will happily tag along on family walks. Shih Tzus can be quite "talkative", so the breed may need extra training to avoid noise complaints.
Portland has so much to offer pet families, but caring for a dog in this city can be expensive. Not only is the cost of living in Portland higher than the national average, but so is the cost of pet supplies and vet care.

If you're planning to relocate to Portland, you might want to invest in pet insurance first. Pet insurance can help you pay for high vet bills in the event of an unexpected accident or illness. Start comparing pet insurance plans today to see how much you could be saving on your pet's vet bills.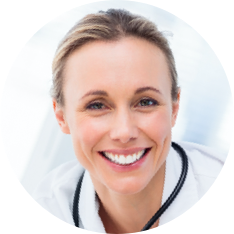 Does your pet have a supplement plan?