How to Get Your Dog Certified for Therapy Work
How to Get Your Dog Certified for Therapy Work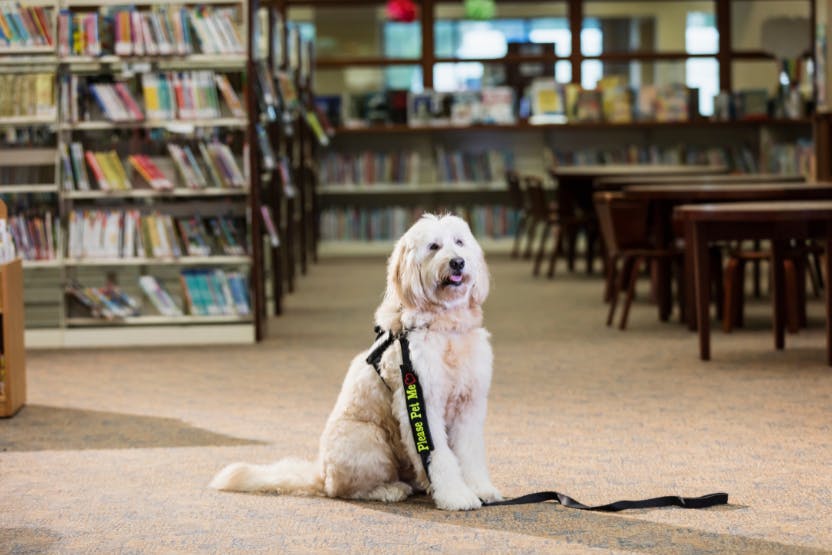 By Tim Falk
Published: 06/03/2022, edited: 06/03/2022
Avoid expensive vet visits
Get peace of mind from the comfort of your home
Chat with a veterinary professional directly in the Wag! app
Return with more questions any time, any day
Get Vet Chat
Spending time with dogs can provide so many wonderful benefits for people of all ages. Dogs can lower our blood pressure, reduce stress, and help combat anxiety and depression. It's always "woofderful" to see our canine companions putting these unique skills into action as therapy dogs. 
Therapy dogs provide some much-needed comfort and relief to people who are lonely, grieving, or just find themselves in a stressful situation and in need of a helping paw. So if you're the proud pet parent of a loving, outgoing dog, you might be interested in training your fur-baby to be a therapy dog. 
But if you want to get your dog certified for therapy work, where do you start? And what skills and qualifications does your pup need to excel in the role? Keep reading to find out.
Therapy dogs vs service dogs: what's the difference?
Therapy dogs comfort people who are going through a tough time emotionally or physically. These dogs visit places like nursing homes, hospitals, and schools to offer some love and affection to people in need of a therapeutic distraction. A therapy dog can brighten the day of a sick child in hospital for an extended stay, an elderly person battling loneliness, or someone trying to overcome drug or alcohol addiction in a rehab facility.

But it's worth noting that a therapy dog is different to a service dog. Service dogs are highly trained animals who help people with disabilities perform important everyday tasks — the best-known example would probably be guide dogs who help blind or vision-impaired people.

Service dogs live permanently with the people they support and are allowed to access a wide range of public places that other dogs are not. Therapy dogs, on the other hand, live with the pet parents who train them and offer their therapeutic support to others on a more temporary basis.

If your pup is loving, affectionate, and oh so cute, you might be wondering whether they're cut out to be a therapy dog. Your dog will need:
to love spending time with people.
to be well socialized.
to be able to stay calm in a wide range of situations.
a gentle and friendly temperament.
Still not sure if your pup is cut out for therapy work? To find out, check out our guide to the 5 signs your dog will make a good therapy dog.
"A dog will need to become 100% reliable around other dogs before therapy work will ever be an option."
— Caitlin Crittenden, dog trainer

How to train your dog for therapy work
The first step towards raising a therapy dog is proper socialization with people and dogs while they're still a puppy. For more info on the ins and outs of the training process, check out our guide on how to train your dog for therapy work.

Once your pup has mastered basic obedience skills, your dog will need to take the AKC Canine Good Citizen (CGC) Test, which is a prerequisite for many therapy dog training programs.

This test is a great way to teach your dog the following 10 important life skills that also happen to be essential for therapy dogs:
Accepting a friendly stranger
Sitting politely for petting
Being groomed or examined
Walking on a loose leash
Walking through a crowd
Sitting and lying down on cue, then staying in place
Coming when called
Behaving politely around other dogs
Staying confident when faced with distractions, such as a door suddenly opening
Coping with supervised separation from you for a short period
The CGC Test is open to dogs of all breeds and ages. It typically takes less than 10 minutes to complete and is conducted in a controlled environment, such as a cordoned-off area of a pet store.

You can prepare for the test by teaching your dog the 10 key skills on your own. Or, you can find a CGC trainer or training class near you to help your pooch master the basics. Classes are offered at Petco stores nationwide and at many AKC training clubs. When your dog is ready to take the test, you can find a CGC Evaluator near you via the AKC website.

Once your pet earns this initial CGC certification, there are also more advanced tests available if you want to level up their skills even further. For example, the Urban Canine Good Citizen Test teaches your dog how to put key skills and behaviors into action in busy public settings, which could definitely come in handy for therapy work.
The next step is to get your pet certified as a therapy dog.

Therapy dog training and certification programs
Before you and your dog can start visiting hospitals, schools, and nursing homes, your fur-baby will need to be trained and certified by a therapy dog organization. The organization you choose will provide a list of requirements you and your pup will need to satisfy to become a therapy dog team.
These requirements vary from one organization to the next, so let's take a look at what it takes to qualify with a few different therapy dog organizations.
Serves Washington DC, Baltimore, eastern MD, southern VA, Delmarva region.

Dogs must have passed the AKC Canine Good Citizen Test.

Handlers must be at least 16 years old (or 12 years old under adult supervision).

You must complete a 1-day Handler's Class, and you and your dog must complete a 6-lesson Therapy Dog Training Class.

Your dog must have lived with you for at least 6 months and must be at least 1 year old before they can qualify as a therapy dog.

Your dog must be in good health and up to date with their rabies vaccine.
Serves New York City, Brooklyn, Queens, Bronx and Westchester.

Handler and dog must complete a 7-week education and training program.

Handlers must attend a 1-day Human Workshop.

You and your dog will need to complete 5 hands-on Therapy Dog Training Classes.

Once you've completed all classes, you and your dog can undergo a Team Evaluation Screening.
Serves San Diego, CA.

Dogs must be at least 1 year old and have lived with you for at least 6 months.

You must provide a copy of your dog's rabies certificate and other health documents.

Handlers must be at least 18 years old.

Dogs must have passed the AKC Canine Good Citizen Test.

You and your dog must pass the Canine Evaluation Therapy Dog Test, which focuses on preparation and appearance, handler abilities, obedience, discipline, and socialization/temperament.
Once you and your pup are a fully qualified therapy dog team, you can start brightening the lives of people struggling with difficult circumstances. Once your dog gets some experience, you may also want to consider earning an AKC Therapy Dog title. The title is based on the number of therapy visits your dog performs, and it shows hospitals, schools, and other facilities that your pup is an experienced and reliable therapy dog.
So if you think you and your pup have what it takes, why not take the first step and get your pet certified as a therapy dog? It's inspirational and rewarding work, and it gives the rest of the world a chance to experience the wonder that is your fur-baby. The AKC has a list of recognized therapy dog organizations, so look for an organization near you to find out the next steps.
Need help teaching your pup the skills they need to become a therapy dog? Book an in-home training session with a 5-star dog trainer today.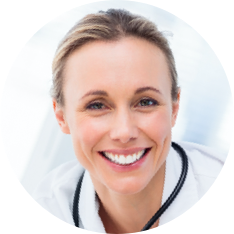 Does your pet have a supplement plan?