How to Travel with Your Pet on a Ferry
How to Travel with Your Pet on a Ferry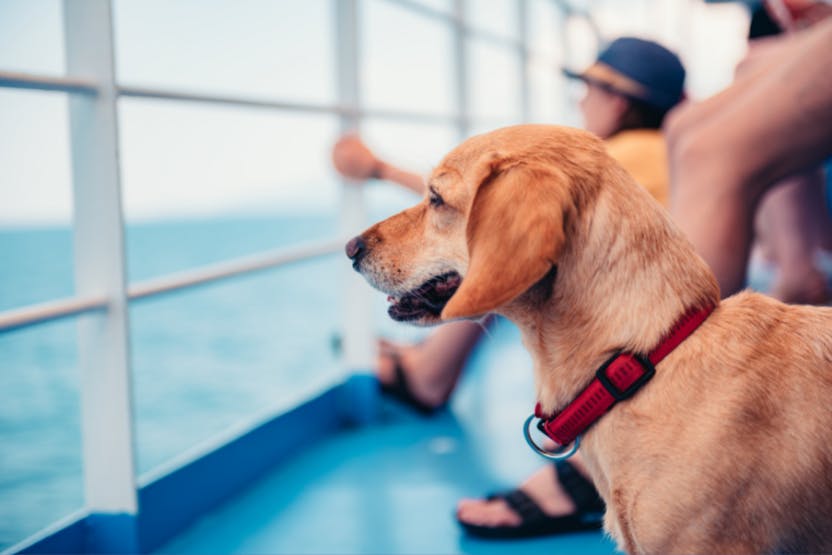 By Adam Lee-Smith
Published: 04/22/2022, edited: 04/22/2022
Save on pet insurance for your pet
You don't have to choose between your pet and your wallet when it comes to expensive vet visits. Prepare ahead of time for unexpected vet bills by finding the pawfect pet insurance.
Overview
Across the US, ferries connect communities living on islands and across bays. They're an essential mode of transport that many Americans use every day. 
But what about taking your fur-baby onto a ferry? There's a lot to consider before "em-bark-ing" on a ferry ride, from restrictions on pet movement to where your pet can go to the bathroom on a ferry.
Here's the lowdown on how to travel with a dog or cat on a ferry.
Why should you travel with a pet on a ferry?
One of the most common reasons pets board ferries is simply because they need to. For example, if you live on an island, you may need to take your pet to a specialist vet on the mainland, and a ferry might be the only way to get there. Some islands, like Peaks Island, ME, are only reachable by ferry. 
Plus, your pet might enjoy the new experience of setting sail. You might discover your pup is a bit of a sea dog, though it's not guaranteed your water-fearing feline will enjoy a boat ride.
How do you take a pet on a ferry?
The most important consideration if you're traveling with your pet on a ferry is what rules you'll need to follow. No two ferries in the US are the same, and each has its own pet policy. 
For example, the Staten Island Ferry in New York allows pets aboard as long as they are caged and/or muzzled. These rules don't apply to service animals as defined by the Americans with Disabilities Act. Meanwhile, the Casco Bay Ferry in Maine allows pets as long as they have a ticket and stay on a leash at all times. 
Luckily, most ferries in the US allow pets. That said, a lot of ferries restrict where your pet can go while onboard, and all ferries have strict rules about keeping your pet on a leash or in a crate. 
Ferry pet policies are subject to change, so contact the ferry service beforehand if you have any doubts or questions about the rules. 
If you're not sure how to travel with your pet on a ferry, or your pet hasn't got their sea legs yet, Wag!'s sitting and boarding services let you leave your fur-baby at home, safe and sound, instead of bringing them along for the ride.
How to prepare your pet for a ferry journey
Preparing your pet to travel on a ferry is essential. A ferry ride could cause your pet stress as they're often cramped and overstimulating. Ferries usually have strict policies on pets misbehaving, and you could end up in hot water if your pet damages the ferry or hurts a passenger.

Training
Your pet could react badly if not adequately trained to handle a potentially stressful environment. Consider crate training your dog or cat if you need to take them in a cage aboard a ferry. 
You should also brush up on their obedience training and leash etiquette. Ensure you properly socialize your pet with people and other animals for smooth sailing on your next ferry ride.

You won't need to worry as much about training if you have a cat, as they'll spend their ferry ride in a crate. However, changes in routine can cause stress for cats — if you can, bring along some of your cat's comfort items, like a plush blanket or their favorite treats. This can help keep them calm for the duration of the trip.

Vaccinations and medical records
As mentioned, ferries can be busy places, and your pet may come into contact with other animals while aboard. Therefore, it's essential that your pet has up-to-date vaccinations to ensure they don't contract a disease from another furry ferry passenger. 
It's also a good idea to bring along your pet's medical records and emergency contact numbers just in case. Accidents can happen, and a ferry is a potentially dangerous place for your pet. You won't need to carry around a set of papers with you — medical records can be downloaded and stored on your smartphone.

Another medical problem you might encounter is seasickness. Ask your vet about maropitant citrate, known by the brand name Cerenia, if you know your pet gets motion sickness. Cerenia is an FDA-approved prescription drug that helps relieve motion sickness in cats and dogs.
Where do dogs go to the bathroom on a ferry?
This is a common question for ferry passengers traveling with pets. Unfortunately, there doesn't seem to be a straightforward answer. Most ferry rides in the US take less than an hour, reducing the chances of your pet having an accident. However, the stress of the journey could cause your pet to need to use the bathroom.

Try to encourage your pet to use the bathroom before embarking, and bring along some poop bags and some tissues to quickly clean up any accidents.
Before boarding, speak with a staff member about what to do in case your pet has an accident.

Make a checklist
Remembering to bring everything you need to travel with your pet on a ferry can be stressful. Make a checklist of everything you need to bring to make life a little easier. Your checklist might include: 
A carrier crate
Chew toys
Poop bags
A leash
A blanket
Medical records
Your dog's license

Treats
Fresh water
Food and water bowls
Your checklist may change depending on whether you're heading out on vacation or just leaving for the day. If you're going on vacation, be sure to note the contact details of veterinarian clinics located in the city you're visiting. After all, an ounce of prevention is worth a pound of cure!

---
New adventures are exciting, but they can sometimes result in an injury. Before taking your pet on a ferry, compare pet health insurance plans to keep your fur-child in the best "pawssible" shape for all your outdoor adventures!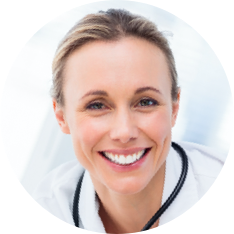 Does your pet have a supplement plan?