Is Pedigree Small Dog Food Best For My Dog?
Is Pedigree Small Dog Food Best For My Dog?

By Emily Gantt
Published: 04/29/2021, edited: 08/26/2021
Save on pet insurance for your pet
You don't have to choose between your pet and your wallet when it comes to expensive vet visits. Prepare ahead of time for unexpected vet bills by finding the pawfect pet insurance.
Published: 4/29/2021
Pedigree is one of the most well-known dog food brands in the industry, with countless lines of dog and cat foods. But how does this brand stack up to other, newer brands? Let's explore.


Overview
Pedigree is a daughter company of the Mars corporation. Mars, Inc. is known for its pet foods as much as its human snack foods. The Pedigree website claims their dog food is USA-made, though they have production facilities around the world. Pedigree states that they use research from The Waltham Centre for Pet Nutrition to formulate their kibble and wet foods for optimal pet health. 
This article will be focusing specifically on the Pedigree small dog food line. This dog food line comes in two recipes and, as the name suggests, is marketed for smaller dogs. First, let's take a look at the cost of Pedigree small dog food.  


Cost
Pedigree small dog food is available at most big-box stores and is on the less expensive end of dog foods on the market. Because of these reasons, Pedigree is a popular choice among pet parents. So what is the price tag for this dog food? You can expect to give $5 to $7 for a 3.5-pound bag of Pedigree small dog food. The larger 15.9-pound bag will run you $13 to $21, depending on the retailer.


Ages
According to the Pedigree website, Pedigree small dog food is for adult dogs, and it has all the vitamins and minerals adult dogs need to maintain a healthy lifestyle.


Breeds
Pedigree small dog food is made for small breeds and contains essential vitamins and minerals to promote a healthy weight. The kibble is very small in size, which makes it easier for small dogs to eat. Pedigree states that their small dog food contains special bits that help to remove tartar build-up from the teeth of small breeds.


Ingredients
Pedigree small dog food comes in two recipes: a grilled steak and vegetable flavor and a roasted chicken, rice, and vegetable flavor. Most pet parents look at the first 5 ingredients when determining if a food is suitable for their dog. This is because the first 5 ingredients constitute the majority of the food, with the most abundant ingredient being the first on the list.

The first 5 ingredients in both the grilled steak and the roasted chicken recipes are:

ground whole grain corn
chicken by-product meal
corn gluten meal
animal fat preserved with BHA/citric acid
meat and bone meal
As with most dog food brands, Pedigree fortifies its recipes with a vitamin and mineral blend to meet a dog's daily requirements. Curious about calorie count? A cup of Pedigree small dog food contains 332 kcals. 


Reviews
At the time of writing, Pedigree has a 3.9-star rating from over 200 pet parents on Consumer Affairs. Reviewers generally liked the food's price point and said their dogs enjoy the flavor. These consumers also liked that this brand was easy to find at local retailers. Other reviewers stated they didn't like that cornmeal is the first ingredient in this pet food. 


FAQs
Is Pedigree small dog food grain-free?
No. Ground corn is the first ingredient on the ingredients list for this dog food. Pedigree small dog food also contains soybean meal, whole wheal, and brewers rice.
Is Pedigree small dog food free of gluten?
No.

I see chicken byproducts on the ingredients list. What is that?
Chicken by-product meal is a dried mixture made from the chicken paws, necks, and any eggs inside the chicken at the time of slaughter.

Does Pedigree small dog food contain dyes or coloring agents?
Yes. This food contains yellow #5 and #6, red #40, and blue #2.

What is the Pedigree Foundation?
Every purchase made of Pedigree dog food supports Pedigree's foundation, which gives food to shelter dogs.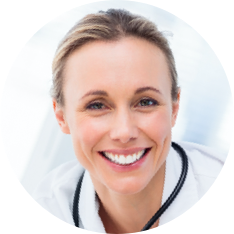 Does your pet have a supplement plan?