By Mel Lee-Smith
Published: 07/24/2020, edited: 09/07/2022
Save on pet insurance for your pet
You don't have to choose between your pet and your wallet when it comes to expensive vet visits. Prepare ahead of time for unexpected vet bills by finding the pawfect pet insurance.
Overview
PetFirst Healthcare is a Metlife pet insurance company out of Indiana. In recent years, PetFirst has undergone a period of rapid growth, reimbursing thousands of vet bills for their furry members.
Are you thinking of trying one of their coverage plans for your pooch? Don't click the subscribe button until you've read this guide. We'll take a comprehensive look at PetFirst's plans and delve into the fine print to help you determine if their coverage is right for your fur-babies. 



What is the pricing for PetFirst Pet Health Insurance?
PetFirst pricing varies substantially depending on the pet's background, which can be a little confusing for new policy members.  When researching sample plans, we found that this company offers coverage for young mixed breeds as low as $14 a month. However, PetFirst's monthly premiums for senior dogs are over $130 on the low end of the spectrum. 
PetFirst's "cost-conscious" options have a $250 deductible with an 80% reimbursement rate, and customers can choose between a $2,000 or $5,000 coverage limit. The $2,500 high-deductible plan offers 100% coverage up to $10,000.
If none of these standardized plans work for your pooch, you can use the customizable plan tool under the prepared plans to build a policy that better suits your pet. This tool can also help you see at a glance how different preferences and coverage options change the monthly premium. 
This company has several different discounts for policy members, including one for humane society volunteers. Their healthy pet incentive offers pet parents a $25 discount from their deductible if they don't have to reimburse for services that calendar year.
Additionally, families who enroll two or more pets will receive a 30% multi-pet discount and those who sign up for a policy online will receive an online discount, which will deduct 10% from monthly premiums under a specific amount.



How do I file a claim with PetFirst Pet Insurance?
PetFirst's claim process works much like their competitor's plans; policy members pay out-of-pocket at the time of service and submit a reimbursement claim. According to the website, PetFirst has no network and will cover services by any licensed care provider. 

You can file your claim through their online portal, by mail, or by emailing submitclaim@petfirst.com. Claim form packages are available for download in the "file a claim" section under the "customer support" tab toward the top of the page. 
PetFirst requires members to provide 3 documents when submitting a claim: a complete claim form, a record of your pet's visit, and a receipt detailing each service. The website states that the majority of claims have an average processing time of 10 business days.
This company won't reimburse wellness services like sterilization, parasite preventatives, shots, dental cleanings, obedience classes, or nail and fur grooming. Other treatment exclusions include anal gland procedures, transplants, cosmetic surgeries, certain dental procedures, and pregnancy-related veterinary care. PetFirst doesn't cover medical expenses for conditions resulting from a pet's involvement in commercial sports or dogfighting.



What does PetFirst Pet Health Insurance cover?
PetFirst policies cover many of the most common reasons for veterinary visits, except for wellness care. 


Injuries

PetFirst states their plans cover any accidental injuries as long as the vet doesn't attribute it to a pre-existing illness or old injury. 
Sick visits 
Should your pooch get sick randomly, PetFirst will reimburse you for any outpatient or in-patient stays. This coverage doesn't apply for sicknesses that arise from conditions the vet documents or diagnoses before your enrollment date. 
Alternative treatments
PetFirst may reimburse alternative treatments by a qualified therapist as long as it isn't for a pre-existing condition. Examples of such treatments include acupuncture, massage, water therapy, physiotherapy, and chiropractic care. 
X-rays and diagnostic tests
According to PetFirst's plan policies, they cover diagnostic (not routine) tests, as well as diagnostic scans and X-Rays. 
Specialists and emergency vet visits
PetFirst claims to cover the same amount for specialists and emergency clinic visits as they do for a typical sick visit. 
Conditions with a 6- to 12-month waiting period
Pets with recent onset intervertebral disc disease (IVDD) or cruciate ligament problems must be enrolled in the premier program for 6 months to one full year before PetFirst will cover these conditions. PetFirst won't cover these medical issues regardless of your enrollment date if they deem it a pre-existing illness.  
Add-ons
The routine care rider add-on is PetFirst's version of wellness coverage. Adding this coverage to your policy will give you a 10% deduction on your average premium, but it will cost extra, although how much more isn't clear from their site. This add-on will apportion an additional $120, $250, or $400 in reimbursement coverage for health maintenance like shots, heartworm preventatives, and obedience classes. 
The routine care package has a 2-week guarantee if, for some reason, you decide to drop the additional coverage. This wellness package is made possible by PetFirst's partnership with National Purchasing Partners. 
How can you apply for PetFirst Pet Health Insurance?
A perk of PetFirst is they're super inclusive. Dogs and cats of any age, size, and breed are eligible for a PetFirst policy, regardless of their medical history. The online application is user-friendly and takes just a few minutes to complete.
To apply, click "retrieve my quote" at the top right-hand corner of the webpage; then enter Fido's name, age, gender, breed, and color. The webpage will direct you to a discount page, where you'll select applicable policy discounts for which you may be eligible. From there, you can choose a premade plan or customize your own coverage policy. Under each plan is a price breakdown with the deductible amount, reimbursement percentage, maximum payment amount, and monthly premium. 
Those who don't own a smart device can call their enrollment line, and a team member will help you create a policy. Unfortunately, the 10% online discount isn't available for those who enroll by phone. 
It's a good idea to shop around and compare pet insurance plans before settling with a company to get an affordable pet health insurance plan for your pet. 
What is the waiting period of PetFirst Pet Health Insurance?
PetFirst Insurance has a 2-week coverage gap for illnesses, but their policy states they cover accidental injuries from 25 hours of enrollment.   



What are the reviews for PetFirst Pet Health Insurance?
According to the Better Business Bureau website, PetFirst has an average rating of 1 out of 5 stars by 14 reviewers, and 34 customer complaints at the time of writing. Despite these negative reviews, this business is accredited by the BBB and has an A+ rating.
One BBB complaint states that the company overcharged them for their premium and still hasn't sent them a refund for the excess amount.
Several reviewers say they took advantage of the free 30 day trial through the humane society's adoption services. Customers allege the support team doesn't honor the "no waiting period" policy for adoptive pets and refuses to cover claims made during this time. Another recurring complaint amongst reviewers is that PetFirst writes off any illness as a pre-existing condition regardless of vet diagnosis. 
We were unable to locate positive PetFirst reviews from any credible and independent source. 



Is PetFirst Pet Health Insurance right for your dog?
Finding the right pet insurance for your dog is a huge undertaking. PetFirst, like every pet insurance company, has its fair share of pros and cons.

While the coverage is great for dogs without pre-existing conditions, it can be costly for elderly canines. PetFirst tends to be better for younger dogs with a clean bill of health, though these premiums tend to increase with age. Pet parents of dogs who need routine wellness visits should consider the add-on wellness package, since the basic plan doesn't include this feature. 
Pet owners on a budget may want to consider more wallet-friendly insurance providers before settling on this plan.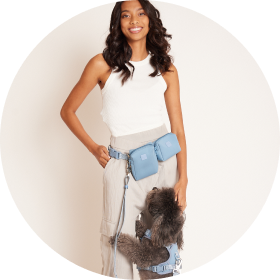 Need to upgrade your pet's leash?