Prudent Pet Pet Health Insurance Pricing, Coverage, & More
Prudent Pet Pet Health Insurance Pricing, Coverage, & More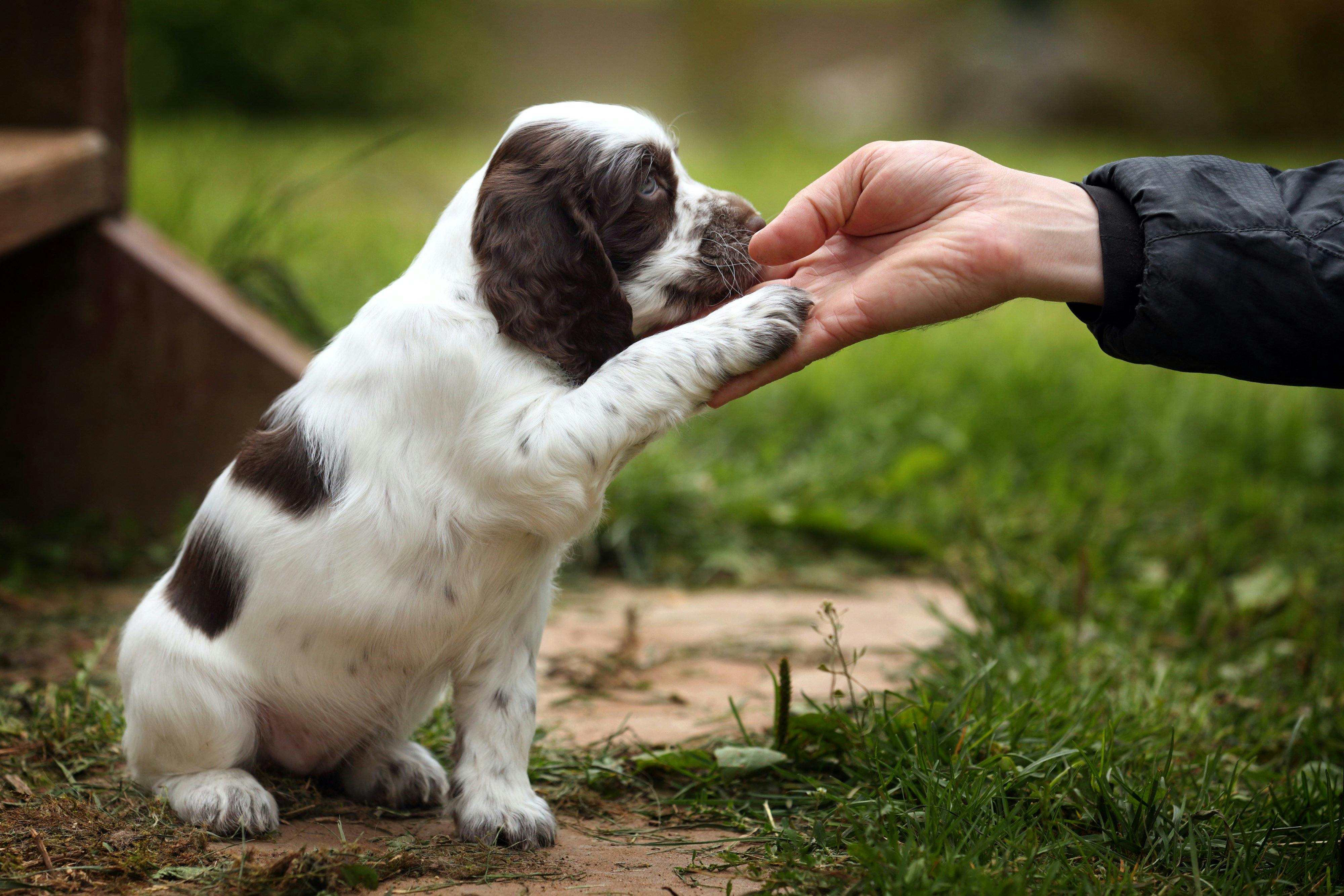 By Tim Falk
Published: 09/10/2021, edited: 09/10/2021
More articles by Tim Falk
Save on pet insurance for your pet
You don't have to choose between your pet and your wallet when it comes to expensive vet visits. Prepare ahead of time for unexpected vet bills by finding the pawfect pet insurance.
Published: 9/10/2021

Prudent Pet Insurance Agency offers customizable pet insurance plans for dogs and cats. Founded in 2018, the company is a relatively new arrival to the world of pet insurance, but it offers plenty of flexibility to help pet parents tailor plans to suit their needs.

Prudent Pet Insurance offers a choice of three insurance plans — Accident Only, Essential, and Ultimate — and lets you choose your desired deductible and reimbursement amounts. But is Prudent Pet Insurance right for your pet? Keep reading for a detailed look at how much Prudent Pet Insurance costs, what it covers, and what sort of reviews the insurer has earned from consumers.
How much does Prudent Pet Insurance cost?
The cost of Prudent Pet Insurance varies depending on a range of factors. These include:
where you live
your dog's breed
your dog's age
the type and level of coverage you select
When you apply for Prudent Pet Insurance cover, you need to choose 3 important factors that will play a part in determining the total cost of your policy:
reimbursement amount

annual deductible
additional coverage options

Reimbursement amount
This is the percentage of eligible vet bills that your policy will cover. You can choose to be reimbursed for 70%, 80%, or 90% of veterinary costs. The higher the reimbursement amount, the more your policy premiums will be.

Annual deductible
The deductible is the amount of veterinary costs you'll need to pay upfront before coverage from your pet insurance plan kicks in. Prudent Pet Insurance offers a choice of 4 deductible amounts: $100, $250, $500, or $1,000. The higher the deductible, the lower your monthly premiums will be.

Additional coverage options
Finally, you also have the option to add additional coverage to your policy, which will also increase the total cost of your pet insurance plan. The available add-ons are:
Veterinary Exam Fee Coverage — This option provides cover for exam and consultation fees when your pet is treated for an eligible illness or accident.

Wellness Coverage — Wellness Coverage covers the cost of procedures like vaccinations, deworming, and annual check-ups. You can choose Low, Medium, or High Wellness Coverage based on your pet's needs.
How do I file a claim with Prudent Pet?
The easiest way to file a claim on your Prudent Pet Insurance plan is through the insurer's online customer portal. However, you can also submit your claim form via email, post, or fax. You'll also need to attach any relevant receipts to ensure that your claim can be processed as quickly as possible.
What does Prudent Pet Insurance cover?
Prudent Pet Insurance offers a choice of 3 plans: Accident Only, Essential, and Ultimate. Let's take a closer look at what's covered by each of these policies.
Accident Only
This policy covers eligible veterinary fees when your pet suffers an accidental injury. An annual benefit limit of $10,000 applies, and the policy covers:
Emergencies and hospitalizations

Bite wounds

Broken bones
Injuries to teeth or mouth
Prescription medication
Medical supplies

Radiology and diagnostic tests
Surgery and specialized care
Swallowed objects
Alternative therapies (if prescribed by a veterinarian)

Essential
This policy provides cover for eligible veterinary fees as a result of illness as well as accidental injury. An annual benefit limit of $10,000 applies once again, and this policy covers all the same expenses as the Accident Only plan but adds cover for:
Cancer and growths
Cancer treatments
Birth defects or abnormalities

Digestive illness
Eye, ear, and skin conditions
Hereditary conditions
Urinary infections
Behavioral disorders ($250 limit)

Ultimate
This top-level plan offers all the same cover as an Essential plan but with no annual benefit limit. It also includes increased cover for behavioral disorders and adds cover for expenses such as:
Advertising and reward
Boarding kennel and cattery fees
Loss due to theft or stray
Mortality benefit
Vacation cancellation
No matter which level of cover you choose, you can also enjoy access to Prudent Pet's 24/7 vet chat feature. This allows you to chat with a licensed vet about your pet's health without having to leave home.
Policy exclusions

There are certain situations and expenses that Prudent Pet Insurance will not cover, such as:
Breeding and pregnancy
Cruciate ligaments, luxation of the patella, or other knee disorders during the first six months of your policy

Exam fees (unless included as an optional extra)
Elective or specialty procedures
Grooming or grooming supplies
Obedience or training classes
Routine and preventive treatments (unless included as an optional extra)
*If your pet has a pre-existing condition that's not ongoing and is a one-time incident that clears up or is cured with treatment, Prudent Pet may cover it. However, a vet must verify that the condition is cured. The condition must also not require treatment for 1 full year before it's eligible for coverage.

How to apply for Prudent Pet Insurance
You can apply for cover via the Prudent Pet Insurance website. The first step is to get a quote for your pet by:
Providing their name, breed, and age
Entering your zip code and email address (providing your phone number is optional)
Choosing your plan, specifying your deductible and reimbursement amounts, and adding any optional covers you need
Once you've generated a quote, you can decide whether or not you'd like to apply for cover.
What is the waiting period for Prudent Pet Insurance?
Prudent Pet Insurance has the following waiting periods:
Accident coverage: 5 days
Illness coverage: 14 days
Knee and ligament conditions: 6 months
Prudent Pet Insurance reviews
As Prudent Pet Insurance Agency is a relatively new provider, it doesn't have the same quantity of customer reviews as some other insurers. However, it does have an average rating of 4.7/5 from over 400 reviews on Trustpilot.

Those who left positive reviews praised Prudent Pet Insurance for providing clear information about its policies and impressive customer service, while those who left negative reviews complained about receiving marketing emails from the company after obtaining a quote.
Credibility
Prudent Pet Insurance Agency was founded in 2018 and is based in Downers Grove, IL. Though it's a relatively new provider, it's a Better Business Bureau (BBB) accredited business with an A+ rating. There also hadn't been any complaints made to the BBB about Prudent Pet Insurance at the time of writing.
Pet insurance policies sold by Prudent Pet Insurance Agency after 01/18/2021 are underwritten by Markel Insurance Company or Markel American Insurance Company. Markel Insurance Company has an A+ rating with the BBB but is not BBB accredited. It also has an average rating of 1.2/5 from 20 BBB customer reviews, and the bureau had closed 9 complaints against the company in the last 3 years at the time of writing.
Is Prudent Pet Insurance right for my pet?
If you're searching for effective pet insurance cover for your pet, Prudent Pet Insurance is definitely worth a closer look. It offers plans to suit a variety of cover needs and the flexibility to tailor a policy to suit your pet. The ability to obtain cover for pre-existing conditions that have been cured or resolved is also a plus, but the fact that Prudent Pet is a relatively new provider may be a stumbling block for some pet parents.
Ultimately, it's up to you to decide whether Prudent Pet Insurance is the best option for your dog. Check with the insurer to find out exactly what's covered.
Insuring your puppy as soon as "pawssible" is essential for preventing high vet care costs. Start comparing insurance plans today from leading insurers like Prudent Pet Insurance and save over $270 a year.