What is Coccidia?
Most cats will come in contact with coccidia sometime in their life. The majority of adult cats are immune to the infectious disease that coccidia can cause, called "coccidiosis". Kittens under six months of age and cats suffering from conditions that hinder their immune system may contract coccidiosis. This rare infection can cause serious effects and, in extreme cases, may even be fatal. Kittens who are infected with coccidiosis are contagious and can infect the rest of the litter. The most common parasite to cause coccidiosis in cats is Isospora felis. Veterinary attention is needed to ease symptoms and rid the cat of the parasitic infestation.
Coccidia are a group of single-celled parasites called "protozoa". Cats are susceptible to infection from a number of these parasites, including Isospora, Toxoplasma, Sarcocystis, Besnoitia and Hammondia. Coccidia lodge in the intestinal wall and form cysts. Some of these protozoa require more than one host to complete their development. Once inside the body, it can take up to two weeks for the parasites to mature and begin to reproduce. Coccidia are found throughout the world.
Symptoms of Coccidia in Cats
Kittens may start to show symptoms of coccidiosis from the ages of two weeks to six months. The stress of the weaning process can leave a kitten vulnerable to developing a parasitic infection. Signs to watch for are as follows:
Watery diarrhea (may contain blood)
Vomiting
Anorexia
Weight loss
Dehydration
Abdominal pain
Uveitis (inflammation of the uvea)
Causes of Coccidia in Cats
To become infected with coccidia, a cat must come into direct contact with the parasite. Kittens are often exposed to the protozoa from their mother's feces (as adult cats often contain the parasites without showing any symptoms). All known causes of parasite exposure are listed below.
Direct contact with infected feces
Hunting and eating rodents that contain protozoa in its resting stages
Ingesting contaminated soil
Susceptibility is increased in cats with immune deficiencies or who are experiencing stress.
Diagnosis of Coccidia in Cats
If your cat or kitten begins to exhibit any of the symptoms of coccidiosis, bring it to a veterinary clinic or animal hospital immediately. Be prepared to provide the cat's full medical history, especially if it is an adult cat with immune system issues. The veterinarian will perform a complete physical examination of the cat, watching for known signs of coccidiosis.
The most common way to diagnose a parasitic infection in a cat is by taking a sample of the cat's feces and sending it for microscopic examination. During this examination, larval or adult coccidia may be identified. As these protozoa are exceptionally small, if a microscopic examination comes back negative, there is no guarantee that your cat or kitten is not infected. Blood work will be run, including a complete blood count and a biochemical profile to assess the cat's overall condition. Certain parasites may also be identified via blood smears. If the infected cat is an adult, feline viruses that negatively affect the immune system, such as feline immunodeficiency virus and feline leukemia virus, should be tested for.
Treatment of Coccidia in Cats
In some kittens or adult cats, coccidiosis may spontaneously go away on its own. In severe cases, both symptomatic and causative treatments may be needed.
Antibiotics
A course of antibiotics such as Sulfadimethoxine, Trimethoprim-Sulfonamide or Amprolium can stop the coccidia from reproducing. Up to two weeks of oral administration is needed.
Supportive Care
If the infected cat has become severely dehydrated, hospitalization and intravenous fluids may be needed to stabilize its condition.
Recovery of Coccidia in Cats
Be sure to isolate your adult cat or kitten from other cats during antibiotic treatment. Reinfection can easily happen, so extra sanitation measures should be taken. Clean all litter boxes at least once a day. Most coccidia need at least 24 hours outside of a host to infect another animal, so removing feces from the litter daily can prevent the parasites from re-entering your cat. Disinfect the litter boxes weekly using hot water and bleach.
Take extra care when monitoring the health of kittens to identify cases of coccidiosis before the infection has progressed too far. Test any pregnant cats for protozoa so that kittens may be treated after birth. Most coccidia can not spread to humans. The most common coccidia, I. felis poses no threat to owners. Infections of Toxoplasma or Cryptosporidium may present a small risk to pregnant women and any human who has a suppressed immune system.
Coccidia Questions and Advice from Veterinary Professionals
Dove
domestic short hair
7 Months
2 found helpful
Has Symptoms
Bloody thinck yellow liquid
MY kittens name is dove is she is aground 2 other cats and 2 dogs. I'm not sure if she has coccidia but I'm VERY concerned. First she had a swollen eye with green discharge so i gave her some terramycin and she got better. Then she has just healed from an Upper Respiratory Infection and was taking Clavamox 0.5 2 times a day for 10 days. When she head from it she started vomiting. She still had SO MUCH ENERGY and plays like crazy but, i'm not sure if this is her stool or one of the other animals but its black and has blood in it and then there is a weird thick liquid too that has blood in it. I need to find a way to see who's doing it, but if it's dove can you tell me what you think she has.
I have a 5 week old kitten with this. I also have a nine year old cat. They go in different litter boxes. I clean them every day. As soon as they go. you think it's ok? I keep my room very clean.
Add a comment to Dove's experience
Was this experience helpful?
Na
Bengal
15 Weeks
0 found helpful
I sold a individual a kitten 3 1/2 weeks ago she informed me the kitten died of coccid due to worms today.
Never have I had this issue in my cattery, other kitten she got off of me is fine, all of my cats and precious kittens are fine as well.
Kitten was taken to the vet two days ago dead today.
Add a comment to Na's experience
Was this experience helpful?
Foster kitts
mixed
6 Months
1 found helpful
A bit frustrated. Am fostering 2 kittens (about 6 months) with diarrhea & horrible flatulence and confirmed by fecal coccidia by shelter. Was prescribed Ponazuril SID for 3 days. It did nothing. So a week later I finally get them on Albon. No improvement after 4 days of Albon. One of the kittens now has diarrhea/foul smelling mucous that "drips" from her rear & I'm finding it impossible to keep my apt clean. They are supposed to be adopted soon but how can I get them adopted like this?! I have wood floors so I don't think I can just put ammonia down on them? And there's no carpet to steam. Help!
Hello, I am a strictly Exotics DVM now, however, in the past I worked as a Vet at a large shelter And dealt with hundreds of cases of URI, and Coccidia yearly. The main medication I always started cats on for URI was Doxycycline, and Clindamycin for Coccidia. I would say approximately 80% at least of our Coccidia positive felines recovered quickly taking Clindamycin. Depending on how significant the felines weight loss was due to diarrhea from the Coccidia I also placed the feline on Sub Cutaneous injections of fluids( amount differed by weight of feline). If the feline was showing signs of not eating, or we noticed weight loss during our daily weigh-ins I would also place the feline on Mirtazapine as an appetite stimulant.
I came across this forum my accident on a Google search and thought that my experience may possibly have some beneficial suggestions for people fostering Coccidia felines or adopting a feline with it.

Good luck!
I really understand, I also was fostering for the SPCA and was given four infected kittens. So, here's what to do. Baycox 2.8 mls for three days. Get Prevail if you can orTrigene both distenfectants vets use. Mix 40 mls in 2 litres. Animals need to be isolated immediately, as the cysts that are shed from them will, if not already have infested your entire apartment. Sorry but this is VERY serious disease, and HIGHLY contagious. See a vet immediately, wash hands always after handling kittens, and use hand sanatizer as well. Burn or dispose of anything g that has feacal matter on. Even when kittens seem better, they can be reinfected by cysts losing around your house. You must spray everywhere kittens have been every day. I'm so sorry your having to go through this. I am too.
Add a comment to Foster kitts's experience
Was this experience helpful?
Beatrice
Turkish Van
2 Years
0 found helpful
I got my cat when she was nine months old (she is now almost two years old) and since then she hasn't had contact with the outside or any other animals. To the best of my knowledge she also hasn't ingested any vermin. However she once had a case of diarrhea that came out of nowhere and lasted two days and then went away (about a year ago), then a couple of months ago I took her in for a cough— they ran a test for parasites and didn't find anything but put her on antibiotics as a precaution. She had three coughing episodes the week she was on the drugs and hasn't coughed since. Now she has diarrhea again (started this morning, no change in diet) and I saw a tiny bit of blood in her third bowel movement today. She is still pooping in the litter box, eating normally, and drinking normally however she will meow at me before she goes to use the litter box which is uncommon for her. I'm worried she may have coccidiosis but I have no idea where it would have come from.
I know that this is too late to be helpful, but maybe someone will read this later. Antibiotics can commonly cause diarrhea, so if it occurs during or shortly after a cat has been on antibiotics for a different infection, I would wait a week or so after they come off of them to see if it improves on its own. Antibiotics kill off the gut microbiome just as much as they kill off the infection, so they can cause gastric distress on their own. Some cats may need food specifically formulated for gastric issues after antibiotics until they're able to recover (vets can prescribe Hill's Science Diet i/d which I've always had good luck with). That having been said, the only way to really know if it's coccidia is to test for it through a fecal sample, so if your cat is showing signs of dehydration, has had diarrhea for an extended period of time (>3 days for young kittens or >1 week for older kittens), or if you're just worried and have the time/funds, get a stool sample tested. Source: microbiologist and foster mom
Add a comment to Beatrice's experience
Was this experience helpful?
Simba
Indian Long Haired Cat
3 Months
0 found helpful
My three months old kitten, dewormed and vaccinated, was full of energy. And she had a very bad habit of playing near litters of other adult cats of the house. All of a sudden, she stopped eating. We tried to give her food she loved, but they were all denied. The next day she started puking and it contained thin long worms in it. I called my vet, she suggested that I give her a mild dose of homeopathy drug to deworm further. I administered the drug, the vomiting stopped. The next day she was passing mucous stool with foul smell. Was also staying isolated and not eating at all. The next day to the vet's chamber, she diagnosed her with coccidiosis. She was given intravenous saline along with antibiotics. This is today. We are waiting this night, praying that she feels better by tomorrow. But the poor baby is in pain,passing liquid stool unconsciously and can barely stand. She is a gorgeous baby, but not she has a sunken and sad look. I just want her to survive this crisis!! Please pray for her!
Add a comment to Simba's experience
Was this experience helpful?
Oliver
dsh
3 Years
0 found helpful
I have a cat infected with coccidia and my vet prescribed Albon for 10 days along with metroniazole 10 days. I took my friend's cat to a different vet with a different cat infected with same parasite and this vet only prescribed those two meds for 4 -5 days. Should we be concerned about the course of therapy?
Add a comment to Oliver's experience
Was this experience helpful?
Josie
domestic short hair
8 Weeks
0 found helpful
We rescued a stray that was living under our deck. Took her to the vet shortly after trapping her and other than ear mites, she was given a clean bill of health. She was given de-worming as a precaution but no worms were found in her stool. That night she started with bad diarrhea which we attributed to the de-wormer and vet gave us Tylan powder to mix in her food. After a week with no improvement we insisted on a stool examination and she was diagnosed with coccidia. She was put on Albon, probiotics and special (expensive!) bland food. It's been 10 days and no improvement and vet extended the Albon treatment. We also have a 2 year old cat and have had the kitten quarantined since we brought her in the house. At first this was to ease into introduction, but now is for fear of transmitting the parasite to our resident cat. The kitten is otherwise healthy...not dehydrated, eats well and loves to cuddle and play. I hate keeping her isolated to one room when she clearly wants to get out and explore her new environment. I've read conflicting information on the implications of having the cats interact. Some say strict quarantine during treatment and some say interaction is possible with strict attention to sanitation. Would appreciate an expert opinion.
Add a comment to Josie's experience
Was this experience helpful?
Lino
domestic medium hair
14 Weeks
0 found helpful
Has Symptoms
Urinating Outside Litterbox
We recently adopted a kitten, and after his first vet visit and a fecal analysis, they diagnosed him with coccidia. We were given an albon suspension to give him once everyday for 10 days (I'd provide the mg amount but I'm currently not at home and don't remember it right now) and he seems to be improving; his poop had initially been incredibly watery with a bright yellow color, but now it's become much more solid with brown coloring. It's been about 5 days since we started treatment and now we're dealing with another concern; he passes a lot of foul-smelling gas, and has begun peeing and pooping outside his litter box, which he wasn't doing before even when ill.
I thought it might be a side effect of the medication or coccidia in general, but he just does it at random, and after cleaning up another pee accident, it had a liquid brown or orange substance in it. This wasn't a solid color as it sort of swirled around inside. I'm worried it might be blood, but I need to check again to be sure. I plan to visit my vet as soon as I can because I'm worried it's something serious, but I wanted to hear from anyone else if they've had a similar issue?
I should also mention that he eats and drinks quite often, though he would drink excessively before we began giving him the albon.
Add a comment to Lino's experience
Was this experience helpful?
Marble
Kitten
2 Months
0 found helpful
On Wednesday I got a new kitten in the afternoon at 2pm I came home took her a quick bath because she had fleas i took her a bath with dawn soap. And the whole afternoon till night she had been walking around the house and she would lay on her bed that I got her aNd she would sleep there but at night before going to bed I put her in her cage the next morning I caught her pooping and that's when I notice she had worms on her stool I got dress and took to the vet she told.me that she has 2 type of parasites
tapeworms and coccidia. They gave her medicine a shot and a oral one and vitamins I came back home and place her in a pet play pen to keep her away from the kids and to make sure she get better. They gave me an extra medicine to give her the next day and I did but I'm so paranoid of insects, parasities etc. I was reading alot of coccidia and it says the house can get contaminated when I got back to the house after the vet. I clean the whole house immediately with bleach all the floors move everything around. I have to take her back to the vet in 10 days. I'm just worried about it spreading because of my kids
I even threw away the bed she was sleeping in
Should I be more precaution??
I know when I take her back to the vet im going to ask them to re check her
Add a comment to Marble's experience
Was this experience helpful?
Snowy Chinchilla
Simese
7 Weeks
0 found helpful
I found a 6 week old kitten, took him to the vet. Turned out it had coccidia, gave him medicine for a week straight and he was eating and drinking fluids and on the 7th day he passed. If your kittens tummy is big, and has ring patches on his fur, it's most likely coccidia/ringworm. If you cat has constant diarrhea clean it's litter every day. My heart is completely crushed. I've been wanting a cat for years but because of my husband allergies I wasn't able to. He just finished his allergy treatment, and I found Snowy Chinchilla on our anniversary. I thought it was a miracle. I wished I could of done more but it's an awful parasite! If your kitten has this keep him isolated, it's lethal especially to kittens.
Add a comment to Snowy Chinchilla's experience
Was this experience helpful?
Kittens name is Sasha other adult cats names are Ivan and Vera
DOMESTIC
8 Weeks
0 found helpful
I just got a kitten from Petco and she was diagnosed with coccidia . I have 2 other adult cat in the house hold . They have been using the same litter box . I do clean out my litter boxes at least once daily . What are the chances that my adult cat have gotten coccidia ? My problem is that I can't afford to take them both to the vet right now . Is there anything that I can get at the store or on line to treat them ?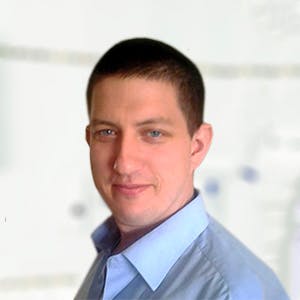 3320
Recommendations
Many older cats are asymptomatic (don't show symptoms) and treatment is debated since Coccidiosis may be self limiting; treatment of cats is down to your Veterinarian and if your kitten has been diagnosed you should discuss with your Veterinarian. The article below covers Coccidiosis is in dogs and cats and will give you a better idea. Regards Dr Callum Turner DVM www.msdvetmanual.com/digestive-system/coccidiosis/coccidiosis-of-cats-and-dogs
Add a comment to Kittens name is Sasha other adult cats names are Ivan and Vera's experience
Was this experience helpful?
Tinkerbell
Persian
4 Years
0 found helpful
We just sold a 10-week old kitten to a lady who said that when she took the kitten to her vet, she tested positive for coccidia. We have never had this in our cattery before, but now I am worried that we seem to have it. The vet told her it is passed from the mother cat to the kitten. Is this true? She really showed no signs or symptoms other than I noticed she wasn't gaining weight as fast as I thought she should. She seemed to have a good appetite. Her stools seemed good. As a result, should I have all of the cats tested for this? I have a pregnant cat, and she has had at times, blood in her stool. Is it okay to treat her for coccidia if she tests positive and is also pregnant? Her stools appear hard at times, but she is an excellent water drinker.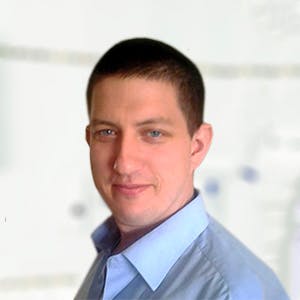 3320
Recommendations
Kittens are not born with Coccidia but may pick it up through contact with the mother's faeces or from contaminated skin (with faecal matter); you should get the mother at a minimum tested by your Veterinarian and not to allow any other kittens to leave until some faecal samples have been checked and your cats have been treated and the environment cleaned too. Regards Dr Callum Turner DVM
Add a comment to Tinkerbell's experience
Was this experience helpful?
Lulu
Cat
9 Weeks
3 found helpful
I have a rescue kitten that was diagnosed by my vet with coccidia. We treated her with Albon for 14 days. Went back for a recheck and she tested negative so I was told that it was ok to let her mingle with my other 2 cats. It has been 1 week and her stools are still about the consistency of toothpaste. As of yesterday, she has been missing the litter box. We found several small drops of poop on the floor and some were tinged with blood. During the treatment period, I scooped her litter box every couple of hours and steam mopped the floor 2 times a day. Washed all the bedding morning and night with Ammonia. Could she be reinfected or is it possible that this is because she has been eating some of the other cats wet food and maybe it was too much for her tummy? Note that when she was being treated, she never had any accidents outside of the litter box. So sorry for the length of this post. I am just worried to death because now I feel like my whole house may be contaminated. She is still eating, drinking and playing but really sneezing a lot.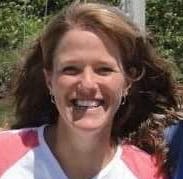 1611
Recommendations
It is possible that Lulu may have been reinfected, or the wet food may have caused this soft stool. It might be a good idea to have another stool sample tested, and then possibly put her on probiotics if the stool sample is negative, as the intestine can take a while to heal after some insults. Given the level of cleaning that you are doing, I highly doubt that your house is contaminated.
Add a comment to Lulu's experience
Was this experience helpful?
Coco & Mouse
American Short Hair
4 Months
0 found helpful
My kittens were just tested (fecal test) and diagnosed with coccidia. They have been very lethargic and sometimes their legs appear to tremble when standing.

They will occasionally get up to play when I engage them in play but they quickly lay down & put their heads down like they are exhausted.

Could this behavior be a result of the coccidia infection?

My vet is ordering Albon for me to treat them.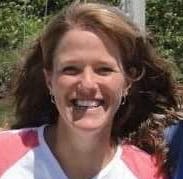 1611
Recommendations
If the kittens had a heavy infestation, it can take a lot out of them. Kittens can also have other problems, however, and if you had them examined recently, it would be a good idea to let your veterinarian know that they are not energetic and make sure that they are okay otherwise.
Add a comment to Coco & Mouse's experience
Was this experience helpful?
Leila
Short hair domestic
16 Months
1 found helpful
I just got a new rescued kitty and was told she had this infection coccidiosis and she is on 10 days of the antibiotics albon she is almost finished with the medicine, do I bring her back to the vet to see if the infection is gone? The rescue place didn't say what I should do, well they didn't even tell me until I was walking out the door with new kitty.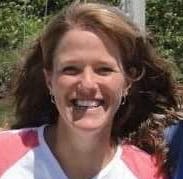 1611
Recommendations
It would be a good idea to have a fecal test done with a veterinarian once the medications are finished to make sure that the Coccidia is gone, yes. I hope that everything goes well for Leila.
Thank you, I'm noticing that she is sneezing alot is that from the parasite?
Add a comment to Leila's experience
Was this experience helpful?
Mr. Miyagi
Siamese
9 Weeks
1 found helpful
My Siamese kitten was diagnosed with Coccidia at age 7 weeks and treated with Albon. Today when we took him back for his 9 week check up and vaccination, the vet noted he has an even worse case of Coccidia and is dehydrated. His stools have been normal and has been eating/drinking. He has also gained with since his previous exam. Our vet gave him sub-q fluids and is doubling the dose of Albon. Is there a better drug of choice to rid him of this? Thank you.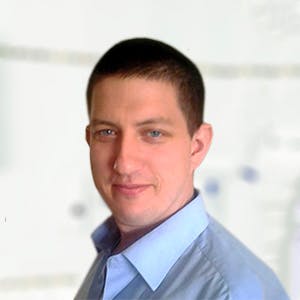 3320
Recommendations
Albon (sulfadimethoxine) is the only licensed product to treat coccidia in companion animals; other medicines may be used to treat coccidia (off label), there is a list of these different medicines in the link I provided below. The use of any medication off label would be at your Veterinarian's discretion. Regards Dr Callum Turner DVM
www.capcvet.org/capc-recommendations/coccidia
Add a comment to Mr. Miyagi's experience
Was this experience helpful?
Lazlo
Domestic shorthair
18 Months
2 found helpful
How long does coccidia stay inactive/dormant before diagnosis? We rescued a feral cat who is about 18 mos. He was underweight and stressed when he arrived. Treated for roundworms. We brought him in for follow up and the coccidia was then diagnosed. We have had him isolated for about a month and not sure how he got it.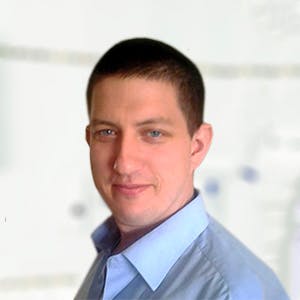 3320
Recommendations
Generally it takes less than two weeks from ingesting an oocyst to symptoms presenting; however some cats may carry Coccidia and be asymptomatic and may only present with symptoms later on, sometimes oocysts are found in perfectly healthy cats. Regards Dr Callum Turner DVM
Add a comment to Lazlo's experience
Was this experience helpful?
Bella
Shorthair
4 Months
0 found helpful
I recently (3 days ago) adopted 2 kittens from a shelter, one had been treated for coccidia. When I brought her home, she was still having diarrhea and has thrown up twice. My vet gave me a prescription for the diarrhea, but now my second cat has diarrhea and he has thrown up as well. Should I go back to the vet with my second cat? I have also been feeding them wet food once a day, they have free access to their dry food from an automatic feeder. Their throw up looks like they are just throwing up the wet food, should I stop giving the wet food and see if that's why they are getting sick? Not sure what is wrong with them.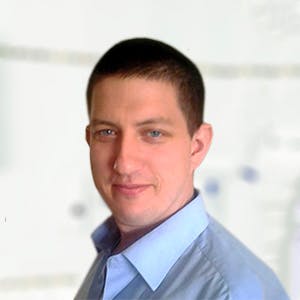 3320
Recommendations
Diarrhoea in your other cat may be due to a variety of causes including Coccidia, other parasites, infections, stress (new cat in the house), diet among other causes; try to feed a dry food only diet for a day or two to see if there is any improvement and ensure that you're practicing good hygiene cleaning up faecal material and wiping the affected cat's anus after each litter tray visit. If there is no improvement you should visit your Veterinarian for a check to be on the safe side. Regards Dr Callum Turner DVM
Add a comment to Bella's experience
Was this experience helpful?
Roxie
Unknown
3 Months
0 found helpful
Fostering a new kitten that we are hoping to adopt once she is old enough to be spade. Took her to the vet even though we had to pay out of pocket as foster family because we had lost our last cat to chronic bladder issues.

She is 3 months old and they said that not only did she have round worms for also coccidia. They treated her on site with a pill to kill the roundworms and gave us a liquid medicine to treat for 10 days for the coccidia.

She is eating well, drinking well, and using the litter box but today we started seeing blood in her urine and she is actually peeing in the bathtub instead of her litter box.

Could the blood be from her body fighting these parasites, our vet is not in office for another 36 hours and having lost a cat to "bleeding issues" may blood pressure is up and I am seriously worried now that she may be sicker than we knew.

Is there any advise for support that you can offer. I fully intend to carry her back to the vet as soon as I can to discuss this issue but if there is anything that can be done tonight I feel like I need to do it.

I have never had an animal with these issues before. I have removed the feces each time as soon as she has gone ( we use the pellet litter). Do I need to do something different until she is well? Thi is my second question.

Thanks,
bandmom#catluvr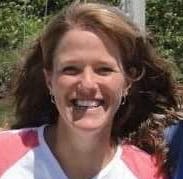 1611
Recommendations
Blood in the urine is sometimes a sign of a bladder infection, and since she is eating and drinking normally, that may be what is going on. Cats will often urinate in strange places when they have an irritation with their bladders, and that may be why she is urinating in the bathtub. As long as she continues to act normally otherwise, you should be fine to have her seen on Monday morning when your clinic opens. If she becomes lethargic, or stops eating, or seems in great distress when she urinates, it would be better so have her seen sooner, at a 24 hour facility. There is not much that you can do at home while waiting other than increasing her water consumption, and if she isn't eating canned food now, you can offer her a canned version of the food that she is eating to get more water into her.
Add a comment to Roxie's experience
Was this experience helpful?
Lily
American Shorthair
4 Months
0 found helpful
My kitten, who's four months old, got tested for coccidia but the test had came back negative. But the vet is treating her for coccidia because she has all the symptoms. She is now on her second treatment of Albon 125 mg and as with the first round, she seems to feel better but towards the last 2 or 3 days of a 8 day cycle she takes a turn.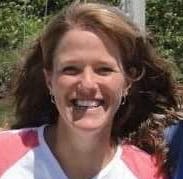 1611
Recommendations
Parasites can be persistent in kittens, and they don't show up on every fecal exam. She may need repeated fecal tests to make sure that she is free of parasites. Probiotics may help as well to help re-establish the good bacteria in her colon.
Add a comment to Lily's experience
Was this experience helpful?
Catie
domestic short hair
14 Weeks
0 found helpful
Has Symptoms
Lethargy, vomit, no play, sleeping
Medication Used
Apr 30 & May 1: Baycox 5% 0.25 ml
Hello, I just rescued a 14 week kitten (weighing only 1.1 kg). She is lethargic, shows zero signs of wanting to play (with different types of small toys), will not climb cat tree, tunnel, does not scratch. She also isn't eating enough food, but she does drink quite a bit of water (dehydrated?). She was treated with Baycox for coccidia 6.5 weeks ago. She was also treated for URI and given Ciloxan, Clavamox and tetracycline-T just 4 weeks ago (you can still hear her "crackle" breathing). She was checked by the Animal Shelter's veterinarian and I was told the sound is residual coming from nasal area. She vomited up her food while at the shelter yesterday, and again she vomited this evening after feeding her. I was sent home with some fortaflora and a white powdered medication (1/4 tsp, twice daily) to put in her food. All she will do is sleep on my lap. Just sleep and follow me around the apartment. No play, no exploring, no running. I'm worried. I have only a 7-day guarantee with the shelter, which is not enough time to discover if she will improve in my home. I called a second veterinarian and she told me that my kitten should be looked at again. Should I expect improvement in a couple of weeks? Is her lethargy due to coccidia (even after 6.5 weeks)? Should I give her back for further treatment and/or perhaps adopt another cat? Physically, she is extremely fragile, bony, even anorexic given her age and weight. I'm heartbroken. I feel like the shelter is not a safe place, and I'm wary about adopting another cat from their colony. Is that a valid concern? I'm taking her back to the shelter for another vet check in 2 days' time. Would you be able to respond by then?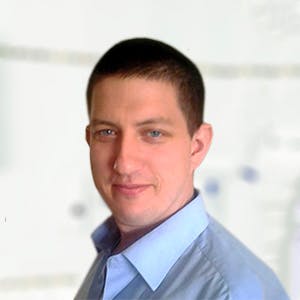 3320
Recommendations
Without examining Catie it is very difficult to weigh in on whether there is another underlying cause and if any other further treatment is needed; you should see improvement if the correct treatment and management is being given but I cannot give you any solid assurances. You should visit the shelter Veterinarian again, however it is down to you whether or not you keep this kitten or choose another. Regards Dr Callum Turner DVM
Add a comment to Catie's experience
Was this experience helpful?
Ozzy
American Shorthair
3 Months
0 found helpful
I recently seen diarrhea with drops of blood in it by my cats litter box. I looked in the rest of the litterbox but the feces in there looked normal. I also saw very yellow throw-up with little pieces of dog food but occasionally my cats find a piece of dog food and eat it. Iwas not there to observe who vomited or did diarrhea. I have a chihuahua about the same size and a kitten so I'm not sure who may have done it. They both seem fine because there are no observable symptoms.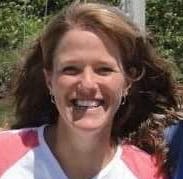 1611
Recommendations
I'm not sure which of your pets may have the problem, but it would be a good idea to monitor them both. If the signs continue, you will need to figure out who is having the problem, and have them seen by your veterinarian.
Add a comment to Ozzy's experience
Was this experience helpful?
Ellie
dsh
10 Weeks
0 found helpful
If I can't afford an expensive vet visit, is there a way to get coccidia medicine online? I have a 10 week old kitten that I just brought home, and she's lost a lot of weight in the past week and has diarrhea with a slightly pink tint to it in some places.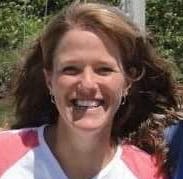 1611
Recommendations
You cannot get medication for coccidia without a prescription, from what I am aware. Since you don't actually know that she has coccidia, a fecal examination and appropriate medication would be a good idea, and that should not entail an expensive visit to your veterinarian - preventive care is typically quite reasonable in cost.
Add a comment to Ellie's experience
Was this experience helpful?
Litter of 5 kittens - Blaise, Brooke, Copper, Fern, Willow
domestic short hair
7 Weeks
0 found helpful
I am a foster for a local animal rescue group. We recently lost a whole litter to coccidia which went undiagnosed until the last kitten was critical. The kittens were seen by the vet used by the rescue multiple times during the final week and also at an emergency clinic where blood tests were ordered but the rescue refused treatment. My question, should coccidia in a nursing mom and kittens be something a vet would consider immediately if symptoms such as diarrhea, loss of weight, loss of appetite, lethargy and even what was described as a coma in the first kitten are exhibited? I am trying not to assign blame but I have just witnessed five kittens die a most horrific death and I am desperate for answers. My family was round the clock caring for the kittens for a week. We were giving Caro syrup on the gums, PediLyte for hydration, syringe feeding urgent care canned food and keeping the kittens warm by both heating supplies and skin to skin contact every three hours. Could/should we have done more?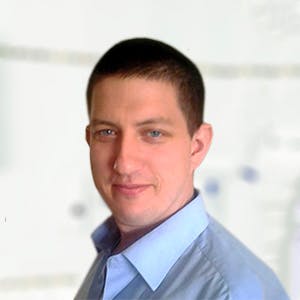 3320
Recommendations
For me, Coccidia and other parasites should always be considered with these symptoms in kittens and the test to check for them is relatively simple and inexpensive compared to blood tests, it is always good to check and rule out the possibility early. The Veterinarian wasn't wrong for not thinking about Coccidia as there may have been other symptoms or factors which may have drawn their attention in a different direction. Regards Dr Callum Turner DVM
Add a comment to Litter of 5 kittens - Blaise, Brooke, Copper, Fern, Willow's experience
Was this experience helpful?
Nala
Feral
6 Months
0 found helpful
I've rehomed a feral cat, she has recently had very loose stools and today had visible blood in it, haven't the faintest idea how I'm going to diagnose or treat her, she's feral and lives outside roughly 6 months old and has never been handled, is there a treatment I can use in her food, I know it isn't ideal?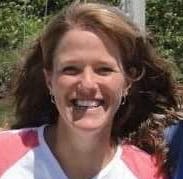 1611
Recommendations
Thank you for your email. It is difficult without knowing what you're treating for, but many parasites are common. There are medications that can be given, though she may smell the medication and not eat the food. If you call your veterinarian and explain the situation, they'll be able to recommend general dewormers that can be given. You'll just have to cross your fingers that she eats it!
Add a comment to Nala's experience
Was this experience helpful?
Mango
Orange tabby
11 Weeks
0 found helpful
I have a 10 week old kitten from a shelter that was diagnosed with coccidia. We did a 7 day treatment of Albon. He's still testing positive after two weeks from the day we stopped the Albon. Is this unusual? Is there another medication we could use? Thank you.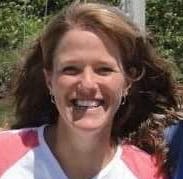 1611
Recommendations
Thank you for your email. Coccidia is a parasite that can re-infect if is in the environment, which may be happening with Mango. Your veterinarian will be able to let you know if Mango needs to be treated again, but it is important to thoroughly wash bedding and her environment. I hope that everything goes well for her!
Add a comment to Mango's experience
Was this experience helpful?
Boo
grey tabby
11 Weeks
1 found helpful
Has Symptoms
Mild diarrhea with a bit of blood i
Mild diarrhea with a bit of blood
Medication Used
Got a coccidia Shot at vet
How long does it take after the coccidia shot for it to make my cat stop having diarrhea? He has been farting for a while now and I took him to the vet about two days ago now and I noticed today that he has some red and his poop which I assume is blood. He doesn't seem to be fighting as much but I forgot to ask the veterinarian how long it will take for the coccidia to go away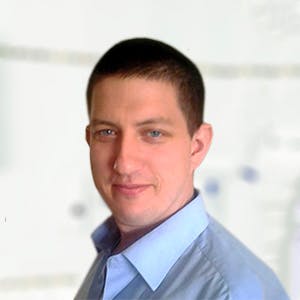 3320
Recommendations
It may take a few weeks for the Coccidia to be treated, during this time you need to clean all faeces up immediately and to clean around the anus after each defecation; this can be a tricky condition to treat and may require additional treatments before a negative test result is seen. Regards Dr Callum Turner DVM
Add a comment to Boo's experience
Was this experience helpful?
Belle
domestic short hair
1 Year
0 found helpful
What is the cost to treat the cat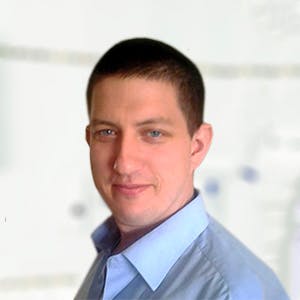 3320
Recommendations
Overall the cost to treat a cat with coccidiosis would cost between $100 to $300 depending on your location and the number of faecal tests carried out and medication. Be sure that a faecal test is carried out by your Veterinarian before treatment and not a presumptive diagnosis made as many infections can cause similar symptoms. Regards Dr Callum Turner DVM
How long should it take for the medicine to work and stop the diarrhea in a small kitten?
Add a comment to Belle 's experience
Was this experience helpful?