What is Jaundice?
Vets explain to cat owners that jaundice is the yellow discoloration of the cat's skin, eyes, ear flaps, gums and foot pads. Since jaundice indicates a high level of bilirubin in the blood, it's also a symptom of a serious illness.
Jaundice develops when too much yellow pigment from bilirubin accumulates in a cat's blood and its body tissues. The longer the cat has jaundice, which is also called "icterus," the more yellow its skin, eyes and body tissues will appear to be. Since the skin of most cat breeds is covered with fur, pet owners and vets can get the best view of jaundice by looking at its eyes, gums, foot pads, and ear flaps. It won't be easy to detect jaundice in cats with dark skin or gums. Jaundice is usually a symptom of a more serious illness.
Symptoms of Jaundice in Cats
Since jaundice is one of several symptoms of serious illness, observant cat owners do their pets a favor by noticing these signs, which can include:
Loss of appetite or anorexia
Weakness
Yellowed skin, eyes or other body areas
Diarrhea
Vomiting
Rounded abdomen
Stomach discomfort
Poor, rough coat
Lack of grooming
Lethargy
Dehydration
Prolonged bleeding
Unusual behaviors
Ascites or accumulation of fluid in the abdomen
Breathing difficulty
Bright orange urine
Increased thirst
Increased urination
Fever
Causes of Jaundice in Cats
Cats develop jaundice as the result of several problems inside their bodies. Depending on the cause of jaundice, the treatments will be different.
Liver disease that damages liver cells
Destruction of red blood cells (hemolysis)
Bile duct obstruction. Bile can become too thick or the gallbladder or bile ducts may become inflamed
Blood parasites
Heartworm
Enlargement of the liver
Viral or bacterial infection
Chemical exposure (leads to toxic hepatopathy)
Pancreatic cancer
Cancer of the gall bladder
Hepatic lipidosis (fatty liver)
Lymphoma (cancer)
Cholangiohepatitis (inflamed bile ducts or liver)
Hepatic amyloidosis (accumulated amyloid in the liver)
Feline infectious peritonitis (a fatal illness)
Diagnosis of Jaundice in Cats
When pet owners explain to the vet that they believe their cat has jaundice, the vet will perform a physical exam, make note of their direct observations, and run additional tests. At the beginning, the vet examines the exposed skin areas of the cat's body. If they see jaundice, they order additional diagnostic testing, which can include blood work.
This blood work consists of a complete blood count, or CBC. This measures several important factors in the cat's blood, such as the number of platelets, white and red blood cells. Going beyond the CBC, labs run the packed cell volume or PCV. This tells the vet the proportion of red blood cells in the blood. If the cat is anemic, the vet investigates, determining whether the cat has hemolysis (destruction of red blood cells). They will also look at the blood under a microscope to see if the cat has abnormal red blood cells, immature red blood, cells or an unexpected clump of cells.
If the vet finds that the cat has not been given heartworm medication and that it is an outdoors cat, they may consider an infestation of heartworms. They may look in a different direction if other symptoms, such as excessive thirst, drinking and urination, the vet will want to examine the cat's liver and kidneys.
Other diagnostic tests may include urinalysis and a biochemical profile. These tests look for blood cell changes, anemia, bilirubin in the urine and urine concentration.
Depending on early findings, the vet may order X-rays or an ultrasound, a liver biopsy, a Coombs test (identifies whether red blood cells are being destroyed because of of the cat's immune system) or serologic tests to see if the cat has contracted feline infectious peritonitis (FIP), feline immunodeficiency virus (FIV), toxoplasmosis, or feline leukemia virus (FeLV).
Treatment of Jaundice in Cats
Vets don't treat jaundice by itself. Once they find the cause of the jaundice in a cat, they treat that condition, which means the jaundice will eventually resolve. For instance, if the cat has a viral or bacterial infection, the vet prescribes antibiotics or steroids, which allows the cat's immune system to lower its response to the bacteria or viral body. For cats diagnosed with FIV or FeLV, supportive care that allows their immune system to handle the infection will be given.
If the cat has ingested a poison, the vet gives activated charcoal to the cat to remove toxins from its body. The vet may choose to induce vomiting. For hepatic lipidosis (fatty liver), the cat will provide a high-quality nutritional support for the cat, consisting of a high protein, high calorie diet.
If the vet has diagnosed liver cancer, the cat undergoes surgery and chemotherapy. An obstruction of the biliary tract means the cat will undergo surgery to clear the obstruction.
Cats with hepatitis are given corticosteroids that reduce liver inflammation. If the cat is experiencing pain, it will be given pain medications. The vet may opt to prescribe SAMe (S-adenosylmethionine), which helps to give the liver support by boosting glutathione, which is an antioxidant. Other nutritional supplements may include Ursodeoxycholic acid. The cat may also receive vitamin K or Silybin, which supports liver function. This antioxidant helps the liver to rid itself of toxins and drugs. Anemic cats receive blood transfusions.
Recovery of Jaundice in Cats
Depending on the cause of the cat's jaundice, the cat's owner may receive a good prognosis or be told that the cat's condition will be terminal or fatal, as in the case of feline infectious peritonitis.
Once the vet determines the exact cause of the cat's jaundice and develops an effective treatment plan, many cats can live for many more years. Cat owners need to consistently give their cats prescribed medications and feed only the foods that are recommended, which helps to improve the cat's recovery. By feeding high-quality foods and administering medications as prescribed, causes of jaundice can be successfully resolved.
Jaundice Questions and Advice from Veterinary Professionals
Raven
Short haired domestic
6 Months
0 found helpful
Cat has suddenly changed behavior. She has noticeably lost weight, eats very little food and has yellow scleras. She was taken to an animal hospital and tested for neurological issues, poisoning, and liver issues. But no issues were found.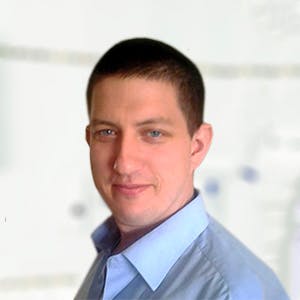 2492
Recommendations
There are a few different possible causes for jaundice including liver disease, blocked bile ducts and an increased in red blood cell destruction; if all tests came back clear it is difficult to say what the specific underlying cause may be. However, Raven should be on supportive care for the time being and blood tests should be repeated to see if there are any changes. Regards Dr Callum Turner DVM
Add a comment to Raven's experience
Was this experience helpful?
Oreo
short hair
9 Years
0 found helpful
How long does it take for the jaundice appearance to subside in cats. My cat is jaundice from hepatic lipidosis and is on 2 medications. They said its crucial from him to eat or he would need a feeding tube. How many days after he keeps eating will the yellowish of his skin go away and will appear normal again.?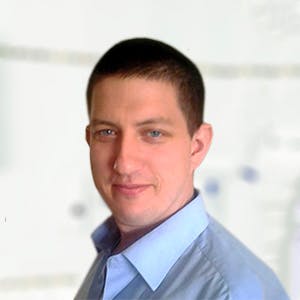 2492
Recommendations
There is no real set time frame for an improvement in jaundice and other factors will determine that time frame, but generally when diagnosed early and managed effectively some improvement may be seen within two weeks; however this depends on the overall severity of the condition and any underlying conditions which may be present. Regards Dr Callum Turner DVM www.msdvetmanual.com/digestive-system/hepatic-disease-in-small-animals/feline-hepatic-lipidosis
Add a comment to Oreo's experience
Was this experience helpful?
Princess Ella
Ragdoll mix
12 Years
1 found helpful
Has Symptoms
Appetite loss, weight loss
Medication Used
Omxicillian, appetite stimulant
My cat went from about 14-15 lbs to 7 in a matter of a few months. Blood work came back with a slight elevation with her thyroid and kidney. Another visit to the vet determined a UTI. A single shot of antibiotics helped for a week but back to not eating, drinking, dark urine. Could not find a UTI this time not elevated in bilirubin. Oral antibiotics, pills for nausea and appetite are given. He suggested strongly in an ultrasound. I just cannot afford to do so. I'm completely heartbroken at this point. Is there anything that I can do as an aggressive way to combat this? I've heard of milk thistle as well as steroids? Is this the best route from an economical standpoint? I will look into Animal Hospitals that may offer services for those that don't have the economical means to stope support further testing. Any help would be greatly appreciated.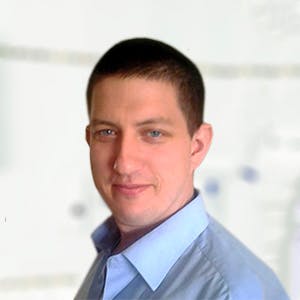 2492
Recommendations
There are many charity clinics and nonprofits (see link below) which offer assistance to help with the cost of veterinary care, try to reach out to one for assistance. However, I cannot recommend the use of steroids without us having an idea of the underlying cause or me examining Princess Ella (no Doctor patient relationship); products like milk thistle (Denamarin - silybin and SAMe) are good for liver support but if only bilirubin is elevated and the liver enzymes are normal it may be a pointless expense as there are various causes for elevated bilirubin. If the kidney values are elevated, you should look at dietary changes and increasing water intake; however please try to check for financial assistance in the link below. Regards Dr Callum Turner DVM www.dogingtonpost.com/need-help-with-vet-bills-or-pet-food-there-are-resources-available/
She will be having an ultrasound on Friday to see what's going in, tumor etc. Fingers crossed!!
Add a comment to Princess Ella's experience
Was this experience helpful?
Pippie
DOMESTIC
1 Year
1 found helpful
Hello! Our cat was diagnosed with poisoning. We unfortunately noticed when she developed a bit yellow tint inside ears and on gums followed up with immediate vet appointment, where she stayed at the clinic, for about a week. She was given infusion, and detox therapy, all bloodwork was done. She is indoors cat, and my vets guess is that she was nibbling on some plant for maybe longer periods of time, and there was some liver cell damage. She had diarrhea before jaundice, she was given neomycin and diet control. So we just assumed her symptoms were from something bad she ate. Right now she started eating, drinking water, she has normal stool. But overall she is sleeping a lot, completely lethargic, and her appetite isnt great, she eats small ammounts. My Vet said that she still has to recover maybe 10 days or more, but he simply doesn't want to keep her at the clinic since she is eating and going to the toilet. So to sum up her symptoms in last month.
Tail injury- she recovered completely, received some shots, nothing was broken
Diarrhea - followed with mucus in stool, no blood, was treated and resolved
Jaundice - diagnosed poisoning, given infusion, detox therapy, she is on hepatic diet.

My concern is that she sleeps a lot, she only goes from her basket to eat. She lost a lot of weight, yellowness is almost completely gone, her third eyelid is showing up a bit, and my vet is assuring me that, that behaviour is appropriate with her recovery, and it will take much more time to recover, since her liver was in bad shape. What is expected behaviour for cat that us recovering from liver damage? Thank you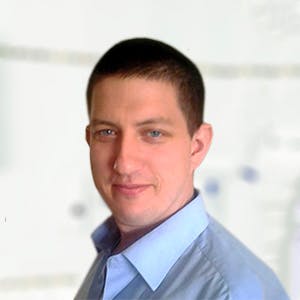 2492
Recommendations
A cat recovering from jaundice due to liver from poisoning will be lethargic, it is important to ensure that Pippie is eating, drinking and doing her business as normal; if you haven't already you can try to give some Denamarin (silybin and SAMe) for liver support to help with the recovery. Also, we do not know what the cause of the poisoning event was, it is possible that whatever poison was ingested also may cause lethargy; you should monitor for the time being at home and follow your Veterinarian's instructions. Regards Dr Callum Turner DVM
Add a comment to Pippie's experience
Was this experience helpful?
Lucky Tingle
mixed
2 Years
0 found helpful
Medication Used
Bought some Detox Blend by Animal E
I've already had one domesticated house cat put to sleep.Now my 2nd house cat has jaundice.I've been giving him Detox Blend by Animal Essentials for 3days & no improvement. Should I go ahead,put him to sleep also?He is an orange cat so the yellow skin blend with his fur.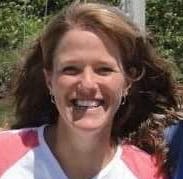 1076
Recommendations
There are many causes of jaundice, some liver related, and some blood related. Any case of jaundice in cats tends to have a guarded prognosis, unfortunately, and needs intensive medical therapy, usually in hospital. I'm not sure if you can treat Lucky or not, but you will need to see a veterinarian right away to see if he has any chance to recover. I hope that he is okay.
Add a comment to Lucky Tingle's experience
Was this experience helpful?
mac
Black
7 Years
0 found helpful
My cat was acting really strange and we took him to the vet for a free visit cuz we are pretty low income, she said yes he has jaundice and basically he needed a feeding tube, but after all that said and done it would be about 1500 bucks for blood work and everything to figure out what's going with him, she was nice enough to do a simple test for free which found out that he was not anemic but that it was probably something with his liver because the blood count was messed up, we asked what to do she recommended that we put them on a feeding tube or maybe just thought of putting him down, as part of my family I don't just want to give up on him that easy, my question is what can I give him to try to restore his liver,we have been trying to force feed him everyday witch I would have to say hasn't been that successful because it been hard to hold him down and administer food witch he barley takes 2 to 3 ml at at time twice daily with milk thistle but he shakes his head and has thick drool coming out of his mouth and then wants to hide next to the toilet so I constantly try to give him water and regular broth packets as he's there, I would really appreciate any advice you can give me on what to give him or anything at this point to help him recover, p.s he is only about 6 years of age, thank you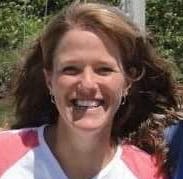 1076
Recommendations
Liver disease in cats can be very difficult to treat, and can have a very guarded prognosis, unfortunately. Cats who are able to get very aggressive therapy sometimes are not able to recover. Without hospitalization, fluid therapy and a feeding tube, the chances that Mac is going to recover are slim, and he may be feeling very sick in the meantime. If the veterinarian that you saw thought that euthanasia was an option for him, that may be the kindest thing to do for him. It is important to keep his quality of life in mind, even though that is incredibly hard for us as pet owners. I am sorry that this is happening to him.
Add a comment to mac's experience
Was this experience helpful?
Mog
Persian
14 Years
0 found helpful
My Cat Mog is 14 years old, and half Persian.
She seemed lethargic, had lost weight, & had been sick a few times, so I took her to the vets a few weeks back. An exam showed a suspected enlarged lymph node, so she had an ultrasound & bloods. Her intestines were inflamed, and the bloods showed her liver function wasn't great. They suspect lymphoma, but the advice was not to have a biopsy, as it would be painful and I'd already decided I wouldn't go down a chemo route due to age & the fact that it was very unlikely to 'cure' her.
We decided to try oral steriods to keep her happy.
She's eating really well (better than she has in a long time & more than my other cats), but her weight hasn't improved ( I think she may have lost some more). She's now also jaundiced & has lost a bit of fur above her pelvis. Her coat isn't as shiny as it was. But she's not showing any signs of pain, moves about as much as I'd expect for a cat her age, hasn't been sick so far as I'm aware, and purrs away happily when stroked.
I'm not sure whether it's worth going back to the vet for any further testing. If it wasn't for the jaundice I wouldn't bother going back for a few months, but now I'm wondering whether I should, or whether I should just leave it and let nature play it out.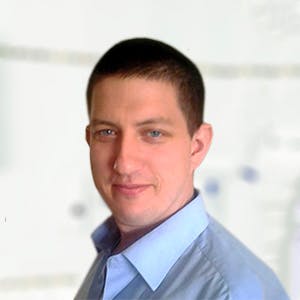 2492
Recommendations
Since Mog is jaundice, I would recommend visiting your Veterinarian again to assess if there is any further decline in liver function, destruction of red blood cells or other cause for the jaundice; we need to remember that jaundice is a symptom and not a condition so it may be tell us that the progression has moved on to something more severe. Your Veterinarian will do another blood test and examination to see where she is at. Regards Dr Callum Turner DVM
Add a comment to Mog's experience
Was this experience helpful?
Stitch
Domestic short hair orange tabby
8 Years
0 found helpful
My cat was neutered at a clinic Friday and their vet said that he seemed dehydrated and jaundice. it's slight to view, and I was wondering if I should make a vet appointment for follow up or wait and see if it goes away?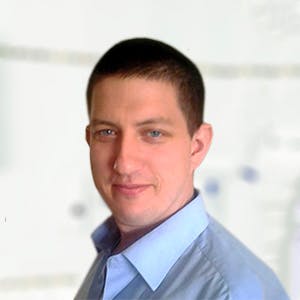 2492
Recommendations
Jaundice is a symptom and not a condition, I always recommend following up any indication of jaundice in a cat due to possible issues with the liver, gallbladder, haemolytic anaemia among other conditions. You should at a minimum have a blood test with biochemistry done to determine the severity and try to understand an underlying cause. Regards Dr Callum Turner DVM
Add a comment to Stitch's experience
Was this experience helpful?
Frankie
moggie
6 Years
0 found helpful
Frankie was diagnosed with suspected Hepatitic Lipidosis 3 weeks ago (following blood tests and an ultrasound), after we were told he was obese and then he lost weight too quickly before stopping eating completely.
He's been having weekly B12 injections, is on precautionary antibiotics and I'm giving him milk thistle as a supplement. We thought he was recovering well (eating much improved and now much more active), but I've just been told that despite him putting on weight last week his bilirubin levels have increased!? The vet doesn't know why and is having to seek a second opinion. What could be causing this we're now very worried all over again...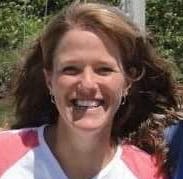 1076
Recommendations
If Frankie has been diagnosed with fatty liver syndrome, the fact that he is eating is of utmost importance. To find out what is going on with him, an ultrasound may be needed, as cats can be affected by pancreatic, liver, or intestinal disease. I hope that he is okay.
I just aint know what is wrong wid my cat he is not eating skin looks yellow and his eyes and he is getting small .
Add a comment to Frankie's experience
Was this experience helpful?
Blarney
Norwegian Forest
6 Years
0 found helpful
Jaundice diagnosed. He has stopped eating and pooping. He is drinking water and eating grass. He has lost weight.w e did blood work. Wanted me to leave overnight and they 2ould transport him at night to different place. She didn't seem very knowledgeable. I asked what else was my option. She said euthanize I brought him home. Dropperfeeding goat milk 1/2 dropper 2ti as daily and a hemp blend with cod liver oil. He enjoys going outdoors to eat grass and lay in Sun. He still purrs.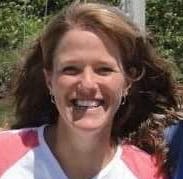 1076
Recommendations
The best option for care for liver disease in cats is aggressive IV fluid therapy and medications. Some cats may need a feeding tube, depending on the cause of the disease. An ultrasound would help to identify the cause. If you are not confident with the diagnosis, it would be best to seek a second opinion, but timing is of the essence with liver disease in cats, and treatment is essential. I hope that he is okay.
Add a comment to Blarney's experience
Was this experience helpful?
Reese
Ragdoll
8 Months
1 found helpful
My cat was not well and I brought him to the vet. When we at the vet, blood test was done on him. The veterinarian told that my cat bilirubin was high around 3.1 thus they need to admit it. My cat did not have sympthon of vomitting neither diarhoea. He refused to eat and drink for the past few days before I decided to brought him to the vet.During his hospitalization at the vet, he was given medication such as appetitite stimulant,antibitic and liver protection. His appetite still not as good. He only eat a bit of the dry food. On the 7 days, the verinarian did another blood test and his bilirbin jump to 3.6! Next option was to do an ultrasound on him but I decided tobring him back homeand monitor his condition. Should I proceed to bring my cat for ultarsound immediately. When I brough him home, he ate bit of his dry and wet food. Not much but still eating it.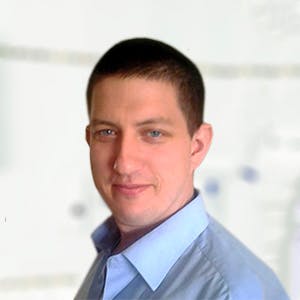 2492
Recommendations
Bilirubin levels in cats should be below 0.1mg/dL or 1.7μmol/L (you didn't indicate units), so either way the levels are above reference range; the problem with bilirubin is that the elevated level is a symptom and not a condition in its own right so ultrasound, liver biopsy and other tests are required to narrow in on an underlying cause. Regards Dr Callum Turner DVM
Add a comment to Reese's experience
Was this experience helpful?
Mochi
domestic medium hair
10 Months
1 found helpful
I have a FeLV kitten who has been very sick lately. He was brought in feral and we believe that he got the FeLV from his mom, but he didn't show symptoms until 3 months after we brought him in, about 4 months ago, after a round of pemphigus. He started to recover after a month but then he went downhill. My mom and I thought his recent refusal to eat was because of his antibiotic, so yesterday my mom brought him to the vet for a recheck, and the vet noticed that he has jaundice. The vet was unsure of the cause, but thought it was likely that his liver is having antibiotic toxicity from doxycycline. He was taken off of the antibiotic, as well as terramycin (for an eye infection) and prednisolone, and was given a shot of convenia. He used to weigh 8 pounds and as of yesterday was only 6.5. My mom and I have been force feeding him watered down A/D with a syringe, an amount that was recommended by our vet. Mochi looks really sick and hides under the furniture when he sleeps, which is unusual for him, but he still seems to enjoy being petted. I was wondering about a second opinion and if there are any recommendations that would help him recover.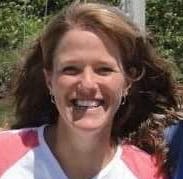 1076
Recommendations
Thank you for your email. Liver disease in cats, regardless of the cause, can require quite intensive therapy. Mochi may need to be hospitalized, and put on IV fluids, and possibly have a feeding tube placed to allow for larger volumes of feeding until he feels better. If these are not things that your veterinarian is comfortable doing, it may be best to have a second opinion to see if these treatments are needed.
Add a comment to Mochi's experience
Was this experience helpful?
Winkies
Mixed medium hair
5 Years
0 found helpful
Hi, my cat Winkies is five years old. She is jaundice and we aren't sure what the underlying reason is. We have done bloodwork which said her red blood cells were "holding". I switched her food, but I didn't realize she was not eating it. New job had me too busy and I figured she would be okay. She went form 8lbs to 5.75lbs. I only noticed the yellow, and had no idea what it was originally, Friday. I feel terrible. Rushed her to the vet and now this is all I think about. This is the first time I have experienced anything like this. I have brought her in 3x now for fluids. I have been given a steroid and amoxycillin to administer at home. She eats dry food, but I'm not sure she eats enough of it daily. After the first two visits she began peeing and pooping normal, rather than bright yellow diarrhea, though she slowed down with that. She has since become very playful and loving and rubs her body all over me and the furniture, whereas before she was hiding and seemed very tired. I'm unsure as to whether her having more energy and eating is her being on the meds? Is she getting better? She is in the bedroom under the bed now...I just assumed she wanted darkness and silence. There is a bin with pillowcases under there, and I will check on her every other hour. Normally she sleeps in the living room by me. What are some things I should be looking for? What are some signs that will tell me she is improving? Is it possible she is just hiding pain from me and wants to secretly die away from me?? ALL help is appreciated. I'm just looking for support and to ease my mind. As I said she eats dry food now, possibly not enough and has occasional bowel movements, but I CANNOT get her to drink. Thank you for any help...cats can be so confusing and I just want her to be okay.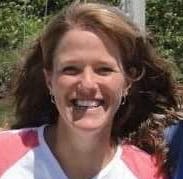 1076
Recommendations
Thank you for your email. I'm sorry that Winkie is having this problem. Liver disease can be difficult to manage, or to diagnose. If she is eating, that may be a positive sign. She may not be drinking if she had fluids given by your veterinarian. At this point, it is important to have very frequent rechecks with your veterinarian, as they can assess her, determine if she is improving, and give her therapy that she may need. I hope that she is okay.
Add a comment to Winkies's experience
Was this experience helpful?
Mittens
domestic medium hair
6 Years
0 found helpful
Our cat went from 22lbs down to 15.6lb way too fast . He now has fatty liver disease and is juandice. We took him to the vet and I did the IV at home for a week and he has pills for another 1/2 week. He poops and pee's fine but when it comes to eating and drinking he will not do it himself, I have to do everything out of a syringe.. I get about a can of soft food in him a day and roughly a cup of water each day. He will play when provoked, he purrs and will cuddle by us, his walking right now only includes workjng to the litter box and back to either the couch or our bedroom, it doesnt look like his jaundice is getting better. I know it is a symptom but how long can it take to start looking better? He 1st went into the Vet Feb 2nd. During the day I make sure to put him where he gets good lighting. I am wondering if using a biliblanket (that they use for babies who have jaundice) would work. I have one at home and have been debating about using it. I am also trying to figure out how to get him to eat on his own.. I have tried cat treats, tuna, bonita flakes and two different types of dry food and he snubs them all.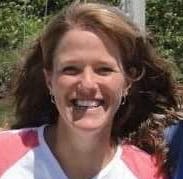 1076
Recommendations
Thank you for your email. Liver disease in cats can be difficult to manage, and can take weeks to resolve . During the recovery period, nutrition is essential, and some cats need feeding tubes to facilitate frequent feedings, until they start to eat on their own. It would be best to talk with your veterinarian about the possibility of whether Mittens would benefit from a feeding tube, as you probably won't be able to get enough nutrition into him otherwise. I hope that everything goes well for him.
Add a comment to Mittens's experience
Was this experience helpful?
Sybil
Norwegian Forest
17 Years
1 found helpful
Has Symptoms
Jaundiced, fatigue, weight loss,
Jaundice, fatigue, weight loss, app
My 16.5 yr old Norwegian forest cat kitty is jaundiced. She has been treated for crf with fluid & Pepcid, cerenia for a year now. Last month she went into congestive heart failure after receiving clindamycin for a tooth infection. She was in hospital put on Pimobendan, Lasix, Plavix, and continued fluids. Her liver value gsd was elevated. An ultrasound showed an enlarged bright liver with no obvious malignancy. 2-3 weeks later her alt and cholesterol were high. Now she is jaundiced and we've just done bw again - results tomorrow. She stared eating a bit and drinking after demaden. What could be causing this? Her creatinine is stable at 3. She is too old and I'll to do a biopsy.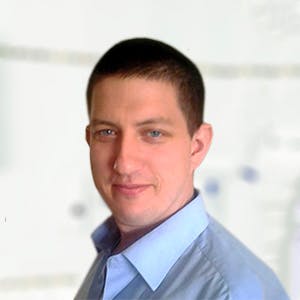 2492
Recommendations
At 16.5 years old, Sybil is an old girl and there are many possible issues for the symptoms you are seeing; jaundice is another symptoms which is most likely related to the liver issues she is suffering from rather than another cause (like haemolytic anaemia), without a liver biopsy, we cannot be sure what is occurring with the liver. However, I am unable to give you any specific indication to what is happening but her liver function is compromised by something which is causing jaundice. Regards Dr Callum Turner DVM
Thanks. She went into heart failure again but she is doing well. They said to stop the fluids and added a medication fir her liver. Her bilirubin is down from 10 to 2 after a week of Denamarin but the liver values are still very high. She was asthmatic as a you * cat so they thought this could be an asthma attack also but now they say cgf and it's not lung cancer because it would not have responded so well to Lasix treatment. They gave her steroid and asthma inhaled treatment as well. I will post back about the new liver med to see what you think.
Add a comment to Sybil's experience
Was this experience helpful?
Shonzee
Maine Coon
7 Years
0 found helpful
I understand Jaundice is not a disease but a symptom. I am currently awaiting test results from the vet. He is not "eating" per-say but he is licking food, grain free, potato free, wet cat food and I've gotten him to eat some tuna. I have given him a little bit of vitamin gel (prescribed by vet) that is full of calories. He has drank more water than anything though.

The vet said he is severely Jaundice and that if I can not get him to eat the next best thing will be a feeding tube.

ALL of his vitals are great.

My question is, will his minimal eating "tasting" food suffice for now until we get the next answer to what is going on? I'm worried and he is the best cat I've ever had. I will honestly do anything for him.

He is 7 he is completely indoor, he is flea and tick treated.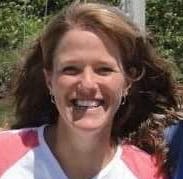 1076
Recommendations
Thank you for your email. I am sorry that Shonzee is having these problems. Liver disease can be difficult to diagnose and treat, and cats often don't do well because they stop eating. A feeding tube sounds like an extreme measure, but it really is not. Once it is placed, you can maintain his nutrition and medications easily. The few little 'licks' ot food that he is taking will not be enough to sustain him. if your veterinarian recommends a feeding tube, it would be best to follow their advice. I hope that he does well.
Add a comment to Shonzee's experience
Was this experience helpful?
Buttercup
domestic medium hair
7 Years
0 found helpful
My cat has jaundice. She experienced lethargy and lack of appetite, though she started eating again yesterday. How is it determine if she has an infection vs. something else? Her blood work showed elevated bilirubin, and slightly elevated calcium and white blood cells. They did a GGT test and it came back normal, a Feline Pancreas-Specific Lipase and came back normal, and an Abdominal Radiography which showed no obstructions or abnormalities. Vet thinks it might be something in her gallbladder or a bile duct obstruction, is that likely even though her other tests came back normal for the most part? Should I wait for antibiotics to kick in and check for signs of improvement before taking her to get an ultrasound?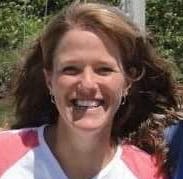 1076
Recommendations
Thank you for your email. The only way to tell for sure what it going on in the liver is to do a surgical biopsy, which is quite invasive. Ultrasound is the next best thing, as you are sometimes able to comment on densities and masses that night not be visible on x-ray. I'm not sure what medications she is on, but we sometimes treat empirically for liver disease if nothing else is apparent as a cause, and the fact that she started eating is very good. Without seeing her, I"m not sure if you are okay to wait or get the ultrasound, but your veterinarian should be able to guide you through that process. I hope that Buttercup is okay.
Add a comment to Buttercup's experience
Was this experience helpful?
ramu
Persian
3 Months
0 found helpful
Has Symptoms
not eating food ,not drinking water
not drinking and eating food
my cat he is not eating any nor drinking water. he has been affected by jaundice in blood ,i have also visited vet they gave him 2 injections on his legs that day when i called the doctor they told that he is not eating his food ,also he cant raise his head.what treatment else should i give ?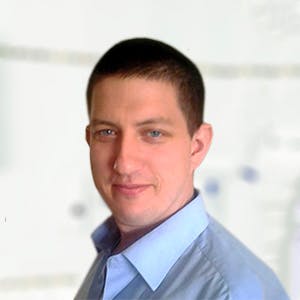 2492
Recommendations
The problem with jaundice is that it is not disease but a symptom, the underlying cause of the jaundice will determine the course of treatment; without knowing the underlying cause (infection, parasites, liver disease, bile duct obstruction, immune mediated haemolytic anaemia etc…), I cannot give you any specific advice on treatment. Regards Dr Callum Turner DVM
Add a comment to ramu's experience
Was this experience helpful?
Oscar
Ragdoll
12
0 found helpful
Which brand of high protein should I feed my cat?

I have been prescribed steroid and antibiotics to treat him but am confused what brand of food to feed him. He still eats a fair amount but has lost body weight and is secluded and low energy.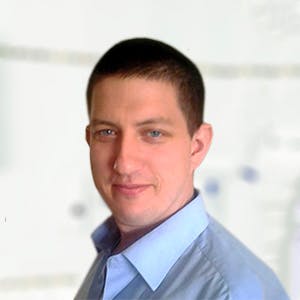 2492
Recommendations
It depends on the specific condition that Oscar is suffering from; jaundice (the subject of the article) is only a symptom and not a disease itself. If there is a problem with Oscar's liver, a hepatic diet with low quantity but high quality protein should be fed; you should speak with your Veterinarian to get more guidance regarding Oscar's specific issue. Regards Dr Callum Turner DVM
for my cat [persian baby] it has affected the blood ,will it recover
Add a comment to Oscar's experience
Was this experience helpful?
Panter
Persian
1.5
0 found helpful
Has Symptoms
lost appetite, low energy, lost wei
lost appetite, low energy
my cat has jaundice, drinking only water no food intake at all.
What usual food we can administrated to cat in order to support and regain energy.
not playing, it's lethargic, sleeping long hrs. has fever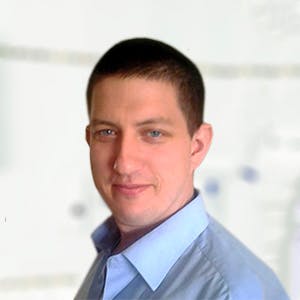 2492
Recommendations
Jaundice isn't a disease, it is a symptom; it is important to determine what the cause of the jaundice is which may be due to liver disease, haemolytic anaemia, cancer, infections, bile duct disorders, poisoning among other causes. I would recommend you visit your Veterinarian for an examination to determine the underlying cause so that treatment can be more effective. Regards Dr Callum Turner DVM
Add a comment to Panter's experience
Was this experience helpful?
Big man Goliath man man
tabby
7
0 found helpful
He has already been to see a vet he is on high protein cat food and Pedialyte they gave him a few shots check his blood levels I'm supposed to get back to them in a few days I want a home remedy they gave him nothing for pain I want a home remedy I don't want to wait cat food high protein or not does not fix the jaundice he has already had three years ago the same condition and has surgery with a tube in his neck and we fed him at home through the tube and tell he ate on his own three years later he now has it again and he's very lethargic and very weak and his ears are very yellow I want a home remedy for my cat please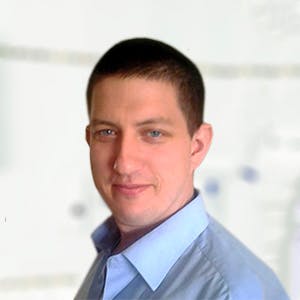 2492
Recommendations
The problem that most people do not understand is that jaundice is not a disease, it is a symptom like coughing or runny nose; there is no direct cure for jaundice you need to treat the underlying condition, once that is treated the jaundice will resolve as well. The main causes of jaundice are liver disease, red blood cell destruction or obstructed bile duct; all three of these have different treatments and it is important to determine which one is causing the jaundice. Medicine is not as straightforward as we would like unfortunately; without a specific diagnosis (remember that jaundice isn't a diagnosis), any treatment would be supportive but not treating the underlying cause. Dietary changes (depending on specific cause), liver support (Denamarin or similar) and hydration are all I can recommend. Regards Dr Callum Turner DVM
Add a comment to Big man Goliath man man's experience
Was this experience helpful?
Coco
Breed
2month
0 found helpful
My stray cat is very sick look likes it's juindus my other cat died coz of that they both live together he was very playful now very dehydrated yellow colour not ptoperl5eating not playing or walking all the time sleep week 2 month old end now what med should give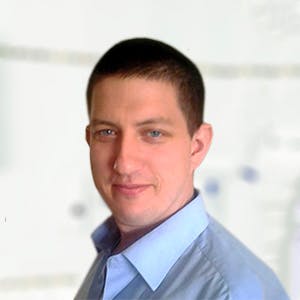 2492
Recommendations
Jaundice is a symptom of a disease, not a disease itself; there are many different conditions which may present with jaundice which include hemolytic anaemia, liver failure, liver cancer, parasites, infections among other causes. With jaundice, dehydration and weakness as symptoms I can only recommend supportive care with fluids and Denamarin for liver support; a visit to a Veterinarian would be required to determine the underlying cause of the jaundice and other symptoms so that the primary cause can be treated. Regards Dr Callum Turner DVM
Add a comment to Coco's experience
Was this experience helpful?
Max
Persian
2 Years
3 found helpful
Medication Used
Vet gave him injection and Hepamerz
My cat Max has diagnose by jaundice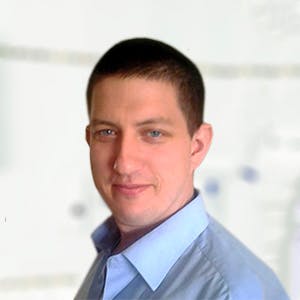 2492
Recommendations
Jaundice in cats can be caused by a variety of different conditions including infection, parasites, haemolysis of red blood cells, bile duct disorders, immune system disorders, poisoning, cancer etc… It is important to diagnose the underlying condition by taking blood tests to check liver and kidney function, blood counts as well as looking at the blood under a microscope to check for parasites and morphology. Fluid therapy and dietary changes may be required as well as treatment of the primary condition. Regards Dr Callum Turner DVM
My cat has jaundice. What medicine should I give him?
Add a comment to Max's experience
Was this experience helpful?