What is Dark Spots on the Eye?
Feline corneal sequestrum is a condition in which dead corneal tissue accumulates on and around the cornea resulting in the development of dark spots on the eye. These spots may vary in size and depth and range in color from opaque to dark black. The condition is most common in cats with light-colored eyes and is particularly common in the Persian, Himalayan, Burmese, and Siamese breeds. Feline iris melanoma is another potential cause. It occurs when abnormal pigmented cells invade and proliferate throughout the iris. These cells may be either benign or malignant (cancerous), but represent small tumors in either case.
Many cats are born with, or grow to develop, very interesting eye coloring patterns that may incorporate dark spots. Most often, color variations are harmless genetic features that in some cases are seen to be quite desirable when selecting a pet. However, some dark spots on the eyes of your pet may be a sign of a serious issue.
Symptoms of Dark Spots on the Eye in Cats
Iris melanoma is characterized by small, freckle-like spots on the iris. There are usually very few additional symptoms. If an abnormal cell mass becomes raised, it can lead to inflammation and tearing. However, the melanoma is very rarely painful, unless tumor growth is extremely severe.
Though corneal sequestra can be very painful, signs of ocular pain in your cat are usually very subtle. Sight is often not hindered substantially and in many cases; the pain experienced is more of an annoyance. However, there are signs that your pet may be developing an issue. These signs include:
Squinting
Tearing
Elevation of the third eyelid
Depending on the duration of the condition, these indicators will be accompanied by secondary inflammation which could also lead to infection.
Types
Iris Melanoma
Iris melanoma is most often benign and represents little to no pain or discomfort for the cat. In these cases, the largest concern is an elevated risk for glaucoma. It is possible that the masses may transition to malignant, so continued evaluation is recommended. If malignant, the opportunity for metastasis, or spreading of the cancer, is quite high, given the amount of direct fluid contact with the bloodstream.
Feline Corneal Sequestra
Feline corneal sequestra can be painful and, at a minimum, uncomfortable to your cat. It may not always significantly impact your pet's sight, but if left untreated, corneal sequestra can remain for years and have permanent detrimental effects. The collection of dead corneal tissue can be a target for infection as well. If you picture the corneal sequestrum as a scab of the eye, you can imagine the issues this condition could bring about. Some instances of corneal sequestra will cause the immune system to attack the surrounding healthy tissues and spread the development of the dead tissue mass.
If untreated, this mass can potentially separate from the surrounding eye tissue and ultimately lead to eye rupture. Depending on the severity, this outcome may not be repairable, thus leading to potential surgical eye removal. The best treatment option for eliminating this condition is early detection and surgical removal of the sequestrum.
Causes of Dark Spots on the Eye in Cats
The cause of iris melanoma is not known. As with most other tumors, there are genetic markers to indicate predisposition, but no defined source exists.
The true cause of feline corneal sequestra is also unknown. The condition is not known to be linked to any chronic diseases or conditions. However, it is commonly linked to any one or more of the following:
Eye trauma
Dry-eye syndrome
Abnormal eyelid conformation
Feline herpesvirus infection
It is also a common belief that genetics play a factor in the development of corneal sequestra. The occurance rate among certain breeds supports this theory. It is also commonly linked to specific feline features, such as lighter eye color and eyelid conformation. However, with all that is still unknown regarding the causes of the condition, it is most widely accepted that propensity for development of corneal sequestra is dependant on the individual cat.
Diagnosis of Dark Spots on the Eye in Cats
In the case of iris melanoma, a micro-needle biopsy can be performed to determine the nature of the tumors. This procedure is very delicate and should only be performed by a veterinary ophthalmologist. If malignant, the most effective course is removal of the eye.
Because corneal sequestra typically start small and develop into larger and larger masses, it is recommended to schedule your pet for regular and thorough ophthalmic examinations from a pet care professional. Because they can vary so widely in size, shape, and color, it is often hard to detect a sequestrum with the naked eye. In cases of early developing corneal sequestrum, the deteriorated tissues may only be detectable under magnification. A veterinary professional will also be able to distinguish sequestra from normal color variations within the eye, which could potentially mask a developing problem and be missed by a casual inspection.
Treatment of Dark Spots on the Eye in Cats
Iris melanoma, when benign, does not require any urgent treatment. A bi-annual examination should be enough to monitor and detect any further development of the melanoma. If tumors do advance, or cause disruption to the eye surface, laser removal options do exist. If melanoma are malignant, care must be taken to remove the tumors before they metastasize. This is often difficult to determine and has a low chance of preventing reoccurrence. The best and most reliable course is removal of the affected eye.
When detected early, feline corneal sequestra can be removed through a standard surgical procedure known as partial lamellar keratectomy. This procedure, though commonly applied, is very meticulous and moderately invasive, requiring the use of general anesthesia. In this procedure, performed with the aid of a microscope, precision microscopic surgical tools are used to delicately remove the dead tissue. It is important to remove all of the dead tissue to prevent recurrence, but without substantially harming the healthy corneal tissues. In cases where the sequestrum is especially severe or deep, a conjunctival graft or even a corneal transplant may be sutured in to replace the removed tissues.
Recovery of Dark Spots on the Eye in Cats
Iris melanoma can be effectively managed through regular monitoring of the condition and local treatment of minor irritations as they occur.
There is a very good chance that an otherwise healthy cat can recover from corneal sequestrum with no residual pain or significant loss of vision. When properly diagnosed and treated with the appropriate surgery in the early stages, this condition can be corrected with high levels of success. Because the condition causes are relatively unknown, continued monitoring of the eye condition is recommended, as a cat experiencing a corneal sequestra is likely susceptible to future occurrence; particularly in the cases of additional eye injury or trauma.
Dark Spots on the Eye Questions and Advice from Veterinary Professionals
Elia
Domestic long hair
3 Years
1 found helpful
Has Symptoms
lumpy brown patch on surface of eye
I just noticed that my cat has a lumpy brown patch, abnormally shaped, on the surface of her eye. I'm not sure how long its been there, but I just saw it. I thought it was some gunk, before I realized it was on the surface of her eyeball. She doesn't seem bothered by it though.
Add a comment to Elia's experience
Was this experience helpful?
Pash
Shorthair
13 Years
-1 found helpful
Hi, my 13-year-old British short-hair Pash has a couple of little opaque spots on her left iris which look a little like drops of water. She's been suffering from bad conjunctivitis on and off for a few weeks. It's got better since she's been allowing me to wash her eyes in slightly salty spring water, but the spots are still there. What do you think's wrong with her?
Her conjunctivitis keeps returning too ☹
Correction: The spots are a pale grey colour and are on the surface of the eye rather than the iris. There's no bulging and I didn't select that. The conjunctivitis is all but gone, so the spots are the only symptom.
Add a comment to Pash's experience
Was this experience helpful?
Jafar
Sphinx
11 Years
-1 found helpful
My cat is almost 11-years old and I've just noticed he has a black bulge on what appears to be the pupil of his eye. It is not on the colored iris, and it moves with his pupils when they contract in bright light. Looking head on there's no noticeable bump, but when you look at him from a side perspective it is a very obvious. It appears to be growing from the pupil itself and not in the cornea of the eye. He is not displaying any discomfort or symptoms of infection (scratching, mucus or puffiness), both pupils contract in light and his personality hasn't changed any. I've not seen any pictures or even descriptions of what I'm seeing in any search I perform. Any ideas of what this might be?
Add a comment to Jafar's experience
Was this experience helpful?
Bruno
Black Cat / Bombay
2 Years
-1 found helpful
Bruno is just under 2 years old and was recently diagnosed with heart disease. He's been taking Atenolol to manage the heart blockage and has now developed discoloring in his right eye. Earlier today his eye showed signs of an orange pigment (they are usually golden yellow) and this evening I noticed the beginning presence of freckles at the outer edge (not near the iris). He currently does not exhibit any pain or tenderness in the eye area. Symptoms noted are most likely from the heart disease.
Add a comment to Bruno's experience
Was this experience helpful?
Mack
Abyssian
5 Years
-1 found helpful
Has Symptoms
brown spots on whites of eyeball
mack had a brown spot on his eyeball since we got him as a kitten , assumed it was a birthmark of sorts
no where in his cornea just in the whites of his eyes he now has several popping up under and one on the right.
Add a comment to Mack's experience
Was this experience helpful?
Emma
British Shorthair
8 Years
-1 found helpful
My cat's eye has darkened in color. Her left eye is significantly darker than her right (iris color). The corner of her eye looks milky white. She has been squinting her left eye, even closing it sometimes, and I noticed that she has tears or some liquid from her eye on her fur around the eye.
Add a comment to Emma's experience
Was this experience helpful?
Tabitha
domestic short-haired
14 Years
-1 found helpful
My 14 year old short-haired black cat has brown spots on her right eye. The spots do not seem to bother her. She does have some "gook" sometimes that I wipe away with a tissue. She recently had complete blood panel and everything came back negative (no issues). She is a bit overweight. She is an indoor cat. Her left eye seems clear (no spots).
Add a comment to Tabitha's experience
Was this experience helpful?
Luna
Unknown
7 Years
-1 found helpful
I rescued my cat Luna about a year and a half ago from a family friend. When I took her in, I was told they didn't know how old she was (they guessed maybe 6-7) and that she has always had eye discharge which they said was normal for her. She has brownish-red eye discharge in one eye and she paws at her eye semi-often. She doesn't seem to be in any pain but she does squint sometimes. I was recently doing some looking and it seems like this isn't normal. I have never had a cat before, and I feel awful that I let it go this long if it is something to worry about.
We had a similar problem with our cat and researched and found this seem to be due to virus attack on the eye. Giving her a notrition supplement called Lysine in powdered form mixed with wet food solved the problem. It can be found in walmart or any pharmacy for 10$ for 100 pills.
Add a comment to Luna's experience
Was this experience helpful?
Mr. Giggles
Don't know
8 Years
-1 found helpful
My cat has always been an indoor/outdoor cat, but this past Saturday, I believe he was attacked or had some type of trauma to his right eye. At first, the area surrounding his eye was quite swollen and he had dried blood running down from his eye. He seemed to be acting normal as far as energy and spunk go, so I decided to play the waiting game and see how the eye would heal on its own. It's been about four days since I found him in his condition. The swelling has decreased tremendously, and I have been able to open his eye to look and see where the damage was inflicted. So the reason I am writing this for your take is because he has light green eyes, but the eye that had the trauma is fully dark, like a large dilated pupil. Should I be concerned, is he blind in that eye know, is their treatment, please if you could shed some light on this it would be greatly appreciated.
We had a similar problem with our cat 3 year ago and initially we went to vet but did not help. Then we researched and found this seem to be due to some virus attack on the eye and can keep recurring every few days. finally what worked is giving her a nutrition supplement called Lysine in powdered form mixed with wet food every day. It solved the problem. This is a supplement that can be found in walmart or any pharmacy for around 10$ per box of 100 pills.

Read more at: https://wagwalking.com/cat/condition/dark-spots-eye
Add a comment to Mr. Giggles's experience
Was this experience helpful?
Spice
Maine Coon
9 Years
0 found helpful
My cat has a very slowly growing black spot on his eye, nearest the nose, that looks like it is now trying to reach his pupil after 8 years. It looks just like a second pupil. It is not raised nor has it caused any or been caused by any eye structure defect. There are no symptoms to indicate that is painful or affecting his sight, yet anyway. Therefore the description of both the melanoma defect and the corneal separation issue are not applicable. He's a Maine Coon, almost 9 years old. Also a lone fur baby, and kept totally indoors.
Add a comment to Spice's experience
Was this experience helpful?
Simba
domestic long
2 Years
0 found helpful
Has Symptoms
circular tissue on one eye
Our cat has what looks like an additional piece of circular tissue on top of one of his eyeballs. It was only noticeable when in certain lighting or angle. He also seems to have what we believe is his third eyelid slightly noticeable in the inner corners of the eye. He luckily has clear fluid leaking from the eyes but not excessively. He seems to be eating, sleeping, playing and acting normal. We haven't seen him rubbing his eyes or scratching at them anytime recently. What does this sound like? What could be the underlying cause of it? Whay lab work will he need to be sure he's ok and not very sick? What can we do at home to help him and to avoid this from happening again? It also looks like his inner eyelid is a whitish color vs the 'normal' pink. We're very concerned for our baby and we're going to take him to the DR ASAP but want to know if they can't get him in tomorrow is it safe to wait until the next day? How severe can this be? Will he go blind? We just noticed it about an hour ago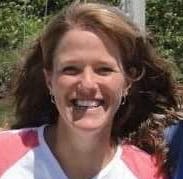 1611
Recommendations
Thank you for your email. Without seeing this piece of tissue that is on Simba's eye, I'm not able to comment on what it might be. If he is comfortable, not pawing or rubbing at his eye, and his eye isn't excessibly red, you should be able to wait until your veterinarian is able to see him in the next couple of days. if he starts rubbing at his eye or seems more irritated, he should be seen sooner. I hope that all goes well for him!
Add a comment to Simba's experience
Was this experience helpful?
Trixie
California Spangled
1 Year
-1 found helpful
My cat has a black thin layer on her actual eyeball looks like she fit something in her eye yet doesn't go away I just got her so I'm not sure how long she's had it. Doesn't seem to cause her any pain I don't think she's even aware it's there. I don't know what breed she is. She's striped with white feet. She has no symptoms this thing will not let me continue without it and it's forcing Mr to put incorrect info.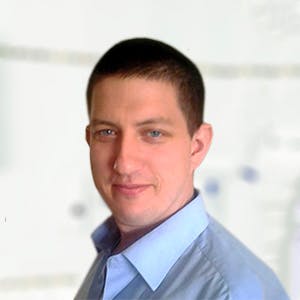 3320
Recommendations
Melanocytoma may cause a change in colour of the eye, but it is usually only a part of the around the iris; if there is a film covering the whole eye then I would visit a Veterinarian to take a look as I am unsure about the specific cause of this film and it would be beneficial to have a close look at it. Regards Dr Callum Turner DVM
That sounds about right altho it seems to look like charcoal dust on the outside of the eyeball itself not inside the eyeball but it is slight spot over the iris thank you I will have it double checked when I take her in for all her stuff
Add a comment to Trixie's experience
Was this experience helpful?
Athena
Domestic shorthair
5 Months
-1 found helpful
My kitten is five months old and I have recently noticed that she has a brown splotch on each eye. My other cat has brown on her eyes too in her irises, but the kitten's spots appear to be more on her lense. There also may be slight cloudiness around the spots but I'm not sure. Is this something to worry about? She's just a domestic shorthair and as far as I know from the rescue I work at and adopted her from, her mother didn't have eye issues.
Add a comment to Athena's experience
Was this experience helpful?
Kitty
Nebelung
5 Years
0 found helpful
Kitty just turned 5 years old. He's a male indoor cat. Ever since I rescued him from the side of the road when he was very young he's always had a dark spot on his eye. Recently 2 more small spots have popped up. I looked it up and it said it could be growth of tissue behind his eye and could lead to serious things. I'm very worried now.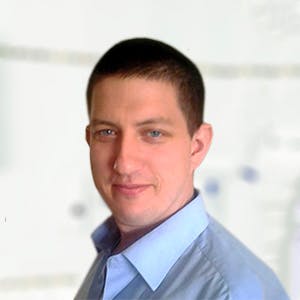 3320
Recommendations
It is possible that the spots are due to iris melanosis which are generally nothing to worry about, but there may also be more serious causes for dark spots; your Veterinarian should take a look and they may be able to tell you more. Regards Dr Callum Turner DVM
Add a comment to Kitty's experience
Was this experience helpful?
Charlie
Shorthair tuxe
8 Years
0 found helpful
My cat has a few dots on his eye and more continue to come. They are in the Iris. He seems to not care about it and I would say that his health is quite good except he is slightly fat. He is a short haired tuxedo cat. And does not go out side. What do u do? There are no other signs. Just discoloured spots.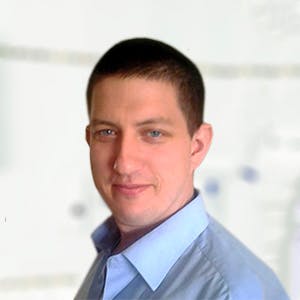 3320
Recommendations
Without examining Charlie I cannot say for certain but it may be iris melanosis which are benign pigmentation changes to the iris resulting in multiple dark spots; however you should visit your Veterinarian to examine the eye to confirm the diagnosis to ensure that nothing more serious is occurring. Regards Dr Callum Turner DVM
Add a comment to Charlie's experience
Was this experience helpful?
Cali
American Shorthair Calico
7 Years
-1 found helpful
I have an almost 8yr old (I think she's a rescue) short hair, tortoise shell calico kitty, approximately 1yr ago, she began to develop light to medium brown spots on her left, lime green eye. It has since almost covered all of her yellow green, however, she shows no uncomfortable symptoms nor does she ever have any water elimination or crust build-up.
Her vet has not seemed concerned, though, as it seems to have taken over, the more I research, should I be concerned?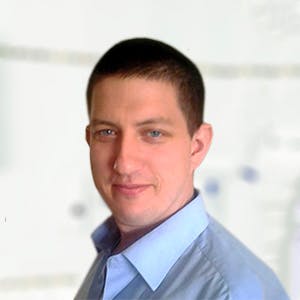 3320
Recommendations
If your Veterinarian isn't concerned, then it may just be iris melanosis which is normally nothing to be worried about; however if it is the cornea that is affect it may be corneal sequestrum which is the formation of dead tissue on the cornea. If you continue to have concerns, you should visit another Veterinarian in your area for a second opinion to put your mind at ease. Regards Dr Callum Turner DVM
Thank you. I feel it probably would be best for a possible second opinion. Can you describe the biopsy process, at least the during and after for the cat? Is it extremely painful and lasting?
Add a comment to Cali's experience
Was this experience helpful?
Borris
chinchilla
4 Years
-1 found helpful
so is he going to be ok?
So my chinchilla cat borris is halve squinting. Sometimes he will open his left eye fully sometimes he will do a halve squint. he has shown zero signs of discomfort and has a small brown spot on the lens of his eye.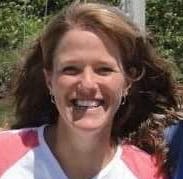 1611
Recommendations
Cats can get growths and tumors on their eyes, as well as irritations and viral problems. Since I cannot see Borris and examine his eye in better detail, it would be a good idea to have him seen by a veterinarian to see what the problem is with his eye.
Add a comment to Borris's experience
Was this experience helpful?
Zoe
tabby
5 Years
0 found helpful
I had my friend who is a veterinarian do a quick check on my cats eye a year ago with a special magnifying lens and she said the spots had not affected the back of the eye and we should take her to a veterinary ophthalmologist. Since she checked her the dark spots on her eye have grown and all the natural green color that was in her eye is almost gone. How do I know when I should take her in again? How quickly could it develop into something more serious? My cat doesn't seem to be in any pain or show any signs of discomfort.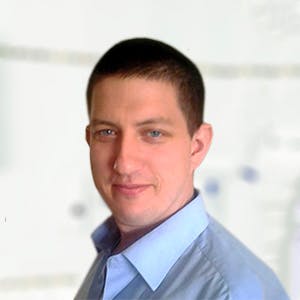 3320
Recommendations
You should get your friend to check Zoe's eyes to compare them with what they saw last year or visit a general Veterinarian for an examination to determine whether there is a cause for alarm or not since this may be due to pigmentation changes or other benign issues. Your friend or a general Veterinarian will determine after an examination if it is worth referring her to an Ophthalmologist or not. Regards Dr Callum Turner DVM
Add a comment to Zoe's experience
Was this experience helpful?
skitzy
house cat
3 Years
-1 found helpful
my cat has a black eye they were both yellow and i noticed it starting to get dark now its darker what is it ? should i be worried ? there is no discharge she isn't pawing or scratching it . she is eating using her litter ?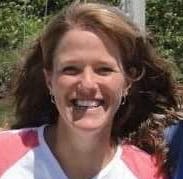 1611
Recommendations
Cats can have normal pigment changes in the iris of their eyes, but they can also get infections and cancers that need to be treated. Since I cannot see her eyes, it would be best to have a veterinarian examine her and look at her eyes, as they will be able to recommend any treatment that might be needed.
Add a comment to skitzy's experience
Was this experience helpful?
Simba and Nala
Persian
1 Month
-1 found helpful
Hello,

I just bought two kittens yesterday, but noticed that both kittens have small black marks under their eyes. Does this mean they are sick, or is it just a genetic mark? Do I need to take them to the vet? I am not sure about any other symptoms, as I just got these kittens yesterday.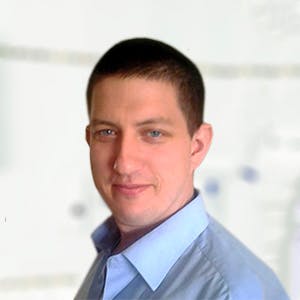 3320
Recommendations
The cause may be a mild case of lentigo which is purely cosmetic (if it is on the eyelids); however you should keep an eye on both of them and have your Veterinarian check them over when you go for vaccination in a few weeks. Regards Dr Callum Turner DVM
Add a comment to Simba and Nala's experience
Was this experience helpful?