What is Eye Infection in Newborn?
Eye infection in newborn cats is also called ophthalmia neonatorum. An eye infection in a newborn cat is an infection of the thin layer that lines the eye called the conjunctiva, or even of the cornea, which is the thin membrane that makes up the surface of the eye.
Red, irritated eyes shedding cloudy, yellow or green discharge could be signs of an eye infection in newborn kittens. You may see the upper and lower eyelids become stuck together and even swell outward. Both of the cat's eyes may be infected.
Symptoms of Eye Infection in Newborn in Cats
Luckily there are a few easily seen symptoms that will let you know that your newborn cat is suffering from an eye infection, so you can do everything necessary to make your kitten healthy again.
The kitten's eyelids are stuck to the eye itself
A pus-like discharge is seeping from the eye
Dry hard discharge that can stick both eyelids together
Both eyelids bulge outward
Types
Eye infections in newborn cats are commonly caused by bacteria or a virus present in their environment or passed between cats, such as:
Feline herpesvirus (FHV)
Staphylococcus bacteria
Streptococcus bacteria
Causes of Eye Infection in Newborn in Cats
Eye infections in newborn cats are commonly seen in cats rescued from, or kept in, dirty environments, though it is not unheard of in cats that are properly housed and cared for. Two common causes of eye infections in newborn cats include:
An unclean resting area
A vaginal infection in the mother cat
Diagnosis of Eye Infection in Newborn in Cats
If visual observation of the newborn cat shows the usual signs of an eye infection, redness, swelling, discharge, and an inability to open the eye fully, you should arrange to have the animal seen by a veterinarian right away. There is a chance that the cat will suffer permanent eye damage if the infection is not treated properly.
The veterinarian will start with a complete physical exam of the newborn cat, and you will be asked to provide a full medical history of the pregnancy and birth. You will also be asked to provide a medical history of the mother of the newborn cat. The veterinarian may want to test a sample of the mother's vaginal discharge to determine if the eye infection was passed from the mother to the kitten during birth.
In order to rule out other causes for the eye infection, the veterinarian could order a blood test that includes a complete blood count and a chemical blood profile. The veterinarian might also take a urine sample for analysis. Your veterinarian, to rule out actual damage to the eye, may stain the newborn cat's eye with a chemical dye called fluorescein. This chemical will make any scratches or foreign substances easily visible upon examination with a blue light.
Treatment of Eye Infection in Newborn in Cats
Your veterinarian will usually begin treatment by carefully separating the newborn cat's eyelids. Once the eye is opened the veterinarian will wash out pus and mucus. The veterinarian may take a sample of this material for further testing.
A topical antibiotic ointment will be prescribed by the veterinarian, to be put directly in the infected eye for one to two weeks.
Recovery of Eye Infection in Newborn in Cats
Use warm, wet towels to keep the eyelids from sticking together. Apply antibiotic ointment regularly as prescribed by your veterinarian, for the length of time he instructs you.
Eye infections can be highly contagious. Keep the area where the mother and litter sleep clean and ask your veterinarian if the newborn cat should be kept away from the mother, or the rest of the litter. The infection ordinarily will go away within one to two weeks with proper care.
Keep an eye out for signs of a more serious illness developing in the newborn cat. Signs of a more serious infection can include; diarrhea, lethargy, vomiting, and lack of appetite. If you see any of these symptoms, see your veterinarian immediately.
Eye Infection in Newborn Questions and Advice from Veterinary Professionals
n/a
Tuxedo
5 Days
0 found helpful
I have a 5 day old kitten with a very swollen eye, I am sure there is puss underneath the eye but kittens eyes normally don't open for 10-14 days, is it ok to pry this eye open early to drain the infection or is this a bad idea.
Add a comment to n/a's experience
Was this experience helpful?
n/a
Unknown
2 Weeks
0 found helpful
Hello Doctors,

I found 5 kittens roughly 2-3 weeks old with conjuctivitis no swelling yet I was wondering what I can be advised to do to help them get better and find them good homes.
Add a comment to n/a's experience
Was this experience helpful?
N/A
Not sure
1 Week
0 found helpful
There is a newborn kitten to one of the strays that live behind my apartments. It's eyes are really crusty and look stuck shut but when I called the SPCA they said it was too young to survive without it's mother who is still nursing it. Is there anything I can do to help it?
It will need extra care with proper feeding and sleeping area should be warm and clean.
Add a comment to N/A's experience
Was this experience helpful?
Kitten
Persian
12 Days
0 found helpful
I have 12 day old kittens, all their eyes had opened but one eye on one kitten. The eye locked a tiny bit crusty. I tried to clean it with a warm wet cotton pad and then a bunch of pus came out, I kept wiping it until there was no more, but still can't see the eye to see if it is ok under there. The other eye on the same kitten seems fine! No vets are open here until tomorrow, I plan to take him in the am.... but is there something more I can do? I'll keep cleaning it but that might irritate it too?
Add a comment to Kitten's experience
Was this experience helpful?
Tiramisu
dsh
2 Months
0 found helpful
We rescued a kitten about two weeks ago and chose to foster. He was 8 weeks old with severe eye infection. Vet at ACC prescribed Erythromycin for ten days. It's been ten days now and kitten's eyes, though better, are still very infected. We have an appointment with ACC vet on Wednesday, 4 days away. Over the phone we were advised by a vet tech to keep applying the ointment until our appointment. My question is should I wait for our appointment or take the kitten to alternative vet. I'm afraid of long term damage to his eyes. I don't know if the kitten was tested for the cause of his eye infection.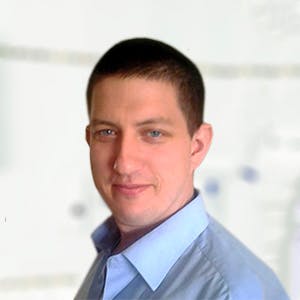 3320
Recommendations
You should continue to give the ointment as prescribed until you visit the Veterinarian; however if you feel that there is no improvement you could visit another Veterinarian for another opinion to put your mind at rest. Erythromycin is a common topical treatment for eye infections in cats. Regards Dr Callum Turner DVM
Add a comment to Tiramisu's experience
Was this experience helpful?
Arthree
Calico
1 Day
0 found helpful
We had an issue with our cat's first litter. She birthed the first under the couch around 2 am and the second breached so she came to us for help. We found the first hours later and it had sustained a cut on the leg with cut off circulation because of string it got wrapped around it. The vet told us over the phone to keep it clean and it's not a good idea to stress them out by bringing them in. What would signs of infection be in a newborn kitten?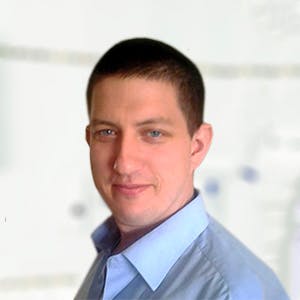 3320
Recommendations
Infections in kittens are more likely due to an underdeveloped immune system but generally look out of signs of localised heat, fever, discharge from wounds, swelling, colour changes among anything else not usual. Monitor for now but visit your Veterinarian regardless if any symptoms present. Regards Dr Callum Turner DVM
Add a comment to Arthree's experience
Was this experience helpful?
There's 5
American
1 Month
0 found helpful
My cat had 5 kittens they are about a month old she had them outside instead of inside. I can now see most or all of them have eye infection. I've been cleaning it out for the past week with just water and a warm cloth. What is a good antibiotic or medicine I can use for them? They are about a month old and theother won't let me take them inside.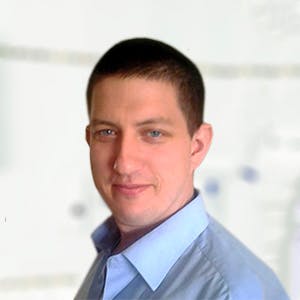 3320
Recommendations
A warm damp cloth is a good to remove any discharge/gunk fomo the eyes, flushing the eyes out without sterile saline may also help and applying Vetericyn eye ointment would be suitable for kittens that age (I wouldn't want to recommend anything else without examining them first). If there is no improvement with the Vetericyn (use as directed) visit a Veterinarian. Regards Dr Callum Turner DVM
Add a comment to There's 5's experience
Was this experience helpful?
Catti
Feline
10 Days
1 found helpful
I have a cat who just had a litter of kittens and one of the kittens left eye is all swollen to the size of a bead. What could cause that? We also have a former momma who keeps trying to take care of the kittens as her own when the no one is around, could that have anything to do with an infection spread?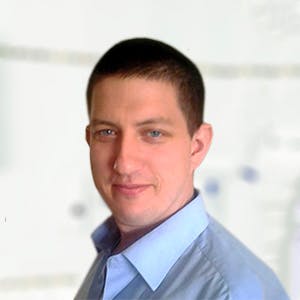 3320
Recommendations
If the eye is swollen, you should try to get the eye open if not open already and flush it would with sterile saline, you should monitor the eye for further discharge but before giving any topical medications you should visit your Veterinarian for an examination first since they are so young. It is not uncommon for female cats to have a maternal instinct towards kittens and may try to nurse them and keep them warm; if this is becoming a problem you should separate that cat from the kittens. Regards Dr Callum Turner DVM
Add a comment to Catti's experience
Was this experience helpful?
Grey kitten
Unknown
10 Weeks
0 found helpful
Hi. I have a bunch of wild cats that I feed and one of the kittens eyes are swollen shut. I think I can catch it and clean them with warm water but can I use human medicine like Gentamic in or Erythromycin on it?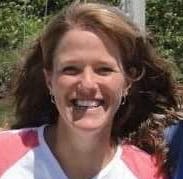 1611
Recommendations
Kittens are prone to particular viral and bacterial infections that can cause long lasting problems with their eyes if not treated properly. If you are able to catch the kitten, it would be best to have it examined by a veterinarian, as they can see the eyes and prescribe the right medication.
Add a comment to Grey kitten's experience
Was this experience helpful?
Gomurii
Koreanshorthair
3 Days
1 found helpful
We rescued cat yesterday and It's been 2days, suddenly newborn cats eye started swallen really big. We did take it to doctor but they can't prescribe any antibiotics because its only 3-4day baby, does this will effect her eye sight later on? It's still swollen and we will go back to doctor tomorrow they say they might cut off little bit of eyes since its still closed in order them to get water out from eyes is cutting little bit. But I'm still worried that her eye sight will be fine? How should we treat eyes? And she had diarrhea today and it was golden color I believe it's because of milk but is there any other reasons? Thank you so so much!!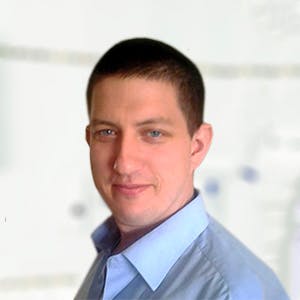 3320
Recommendations
In young kittens, it is important to let any discharge drain and this may mean prying the eyes open to prevent build up of discharge which will also allow for the eyes to be flushed out, antibiotics use at this age is discouraged. Yellowish diarrhoea may be attributable to dietary issues, infections, parasites among other causes; keep an eye on her and return the Veterinarian for follow up. Regards Dr Callum Turner DVM
Add a comment to Gomurii's experience
Was this experience helpful?