What are Pododermatitis?
It is though that an underlying infection may cause this incorrect inflammatory response to occur. All ages and breeds of cats can be affected by this condition. Both males and females are susceptible to pododermatitis. If you suspect your cat has pillow foot, bring it to a veterinarian for treatment as soon as possible. If this problem is left untreated, secondary infections may develop. The issue can be very painful in advanced cases, leaving the cat with puffed-up paws that are tender to touch. The cat may eventually be rendered lame if the paws become too damaged. Pododermatitis is often paired with renal amyloidosis (a kidney disease) or plasma cell stomatitis (a disease of the mouth).
Feline plasma cell pododermatitis, often called "pillow foot", is a condition in which severe inflammation develops on the foot pads of a cat. While all four pads may be affected at once, it is rare for only one paw to be inflamed. Plasma cells are fully matured lymphocytes (white blood cells) that are produced by the immune system in the body. Pododermatitis occurs when the immune system is mistakenly triggered and it overproduces lymphocytes that then pool in the cat's foot pads. Antibodies then attack healthy paws and cause swelling and pain to develop.
Symptoms of Pododermatitis in Cats
In very mild cases, the cat may not be experiencing any discomfort. Symptoms of pillow foot may manifest alongside symptoms related to mouth sores or kidney problems. Signs to watch for include:
A "mushy", swollen foot pad
Bruising or purplish coloring on the foot pad
Ulcerations on the foot pad
Lameness
Splitting of the foot pad
Tenderness when touched
Lethargy
Anorexia
Excessive licking of the paws
Bleeding from the paws
Causes of Pododermatitis in Cats
The exact reason that a cat may develop pododermatitis is largely unknown. While there is reason to believe that a malfunctioning immune system plays a part in the condition, more research is needed to confirm the exact cause of the reaction. All known causes are listed below.
Immune disorders
Reaction to certain litter materials
Feline Immunodeficiency virus (over 50 percent of cats with pillow foot are FIV positive)
Feline leukemia virus (FeLV)
Calicivirus
Feline infectious peritonitis (FIP)
Diagnosis of Pododermatitis in Cats
Make an appointment with your veterinarian to have the cat's feet professionally assessed. Be sure to provide the vet with the cat's full medical history to assist with diagnosis and provide possible reasons for the development of pododermatitis. The veterinarian will then perform a complete physical examination of the cat. Pillow foot can often be confirmed by visual observation from a trained animal health care provider.
Full blood work will need to be run including a complete blood count to check for anemia, and a biochemical profile to assess all levels of substances in the blood. In cases of pododermatitis, both the number of lymphocytes and the levels of globulin antibodies will be increased. The veterinarian will have to differentiate pillow foot from other issues that involve the foot pads, such as insect bites and cancerous or benign tumors. For a total confirmation of pododermatitis, a biopsy of the inflamed foot pad will need to be taken and histopathologically examined to establish if increased plasma cells are present. Viruses such as FIV and FeLV should be tested for.
Treatment of Pododermatitis in Cats
If the case of pododermatitis in the cat is very mild, less aggressive treatments may be sought first. There has been success in treating immune system reactions which may be causing the footpad inflammation. If any secondary health issues have developed, they may also need further treatment.
Antibiotics
Oral administration of certain antibiotics has been found to be effective in treating some cats suffering from pododermatitis. Doxycycline and cyclosporine have properties that seem to regulate the immune system. Approximately half of cats with pillow foot will experience improvement when going through a vigorous, several-month prescription of antibiotics.
Steroids
A prescription of steroids may be useful in treating underlying immune disorders. Oral administration of prednisone or glucocorticoid on a daily basis can be effective. Injections of methylprednisolone acetate can be a longer-lasting alternative.
Surgical Removal
In advanced cases of pododermatitis where ulcerations have formed, surgical removal of the ulcerations may be necessary. General anesthesia is required for this procedure.
Recovery of Pododermatitis in Cats
If your cat has undergone surgery, you will need to follow all at-home care instructions provided by the surgeon. Special attention may be needed to keep the affected feet clean throughout the healing process. Activity may need to be limited during this time. Monitor the incision daily to ensure no signs of infection have developed. Regardless of whether surgery has been performed, keep your cat's litter box extremely clean. You may need to switch the type of litter you have been using to a more natural alternative.
Administer all medications as prescribed. Regular follow-up appointments will be needed to assess if the condition is healing, and to possibly adjust dosages if adverse side effects to medications have begun to manifest. Giving anti-inflammatory supplements can also help your cat by strengthening its immune system. Topical treatments such as moisturizer application and the soaking of cracked paws can help to soothe soreness while the underlying problem is addressed. Spontaneous recovery of pillow foot is possible in some instances. The issue is usually manageable and affected cats may go on to live a normal life. If the cat has been diagnosed with a feline virus, the prognosis may worsen.
Pododermatitis Questions and Advice from Veterinary Professionals
Vivian
Maine Coon mix
10 Months
1 found helpful
My 10 mo. old kitty Vivian has a tentative Plasma Cell Pododermititis diagnosis per the Angell Veterinary Hospital. She's been on doxycycline for the past 3 or so months as well as a steroid which we have started to taper per the dermatologists request, but as of recent she has become walking particularly in favor of her front right paw and have noticed that she has a small sore on her bottom lip. Her toe pads don't look nearly as bad as when we first started treatment but she licks and bites at her scarred feet so incessantly she opens up the skin again. Regardless they still really don't look all that bad, just slightly inflamed, no splits, cracks, or flaking/bleeding like it was in the beginning. Just concerned because of the new gentleness with the right front foot and the small sore on her bottom lip.
Add a comment to Vivian's experience
Was this experience helpful?
Mya
DOMESTIC
2 Years
0 found helpful
My 2 year old stray kitty was just diagnosed with pododermatitis on only her front paw. We are 2 days in of compounded doxy and she has vomited both times. Are there any injectable options for treatment? Her paw pad is swollen but not infected, just puffy. She has a very sensitive stomach as it is. This doxy is not agreeing with her at all.
not sure who your vet is but my cat has it and he is reluctant to do any treatments unless absolutely necessary because it attacks the immune system of the cat and is often not needed and a more holistic approach clears the problem up. If your cat is vomiting it doesn't need the medication and it could be potentially harmful! I would stop it immediately and change your vet - pillow paw occurs on more than one paw hardley ever just one paw too.
Add a comment to Mya's experience
Was this experience helpful?
Wallace
Unsure
2 Years
1 found helpful
I have a 2 year old tom cat with plasma cell pododermatitis and I've been wanting to get him neutered since I got him as a kitten but has been too I'll each time we went to vets. Now that we know he has pillow foot I am wondering if it's safe to go through with this procedure. He is an outdoor cat and is managing without medication right now but I'm taking him to vet next week as I think he has an infection in a split toe
Hi Roz K, Wondered how your cat was doing now ? Did the revolution give lasting results and exactly which revolution did you use ? 5 in one, 6 in one etc ?
I had a Persian (4 when I rescued her from breeder who was "retiring her) who had pododermatitis and all paw pads. Years of vet dermatologist consults antibiotics and cortisone never helped. But I accidentally discovered that Revolution cleared it after two doses - all because a neighbor dog gave her fleas. There is incidental evidence of this according to my vet. Worth a try.
Add a comment to Wallace's experience
Was this experience helpful?
Comet
Chertue
1 Year
0 found helpful
Medication Used
Clindamycin Hydrochloride
We got our kitten (comet) just turned a year about a week ago. The first few weeks I noticed is was very stinky going to the bathroom and got ahold of the vet. They put him on meds and he seemed to be doing better. About a month later I noticed he was holding up his right paw. I took a look at it and it was very swollen. Off to vets again, the said they thought he was bit by something and put him on antibiotics. Right paw was doing much better after that. About 2-3 weeks later I now noticed he was holding up his left paw. Sure enough now that one was swollen. Back to the vet we go.Another round of antibiotics. He is a indoor kitty. He just finished the meds a few days ago and His one toe is still swollen on his right paw. Any idea what this could be? Im going to be contacting the vet again tomorrow. I feel so bad for our little guy...
Add a comment to Comet's experience
Was this experience helpful?
Mao
Persian
9 Years
0 found helpful
I have a male persian cat 9+years who recently had a severe mouth infection, for which he had to go for dental extraction. At the same time he had developed mite infestation in his ears, along with bartonella parasites in his blood. He was at the vet for 3 nights. He recovered fairly quickly. However recently I noticed a swelling on his 5th digit of his right back limb. At first it seemed to be just a swelling, on consulting the vet I tried hot fermenting the paw. Soon I saw the paw was bleeding. His nail bed looked oozy and inflames. I took him to the vet where the wound was cleaned and he was administered amoxycillin 1cc. He stopped eating and drinking so I started had feeding him. He looks better now but the swelling and pain remains. I have been applying tripple antibiotic powder to the wound and now started washing wound with pyodine again and then applying the powder. Is there anything else I can do? His diet has returned and he seems happier but I have noticed that the second digit close to the 1st digit is slightly swollen. I just want him to be pain free and running like he used to. What do you suggest I can do?
Add a comment to Mao's experience
Was this experience helpful?
Lana
Tortoiseshell - DSH
3 Years
0 found helpful
My grandcat Lana was diagnosed with pillow paw and while her last bad flare up was about a year ago, meaning her paw pad became so swollen it split open...badly, is there anything we can do proactively to help with her paws. Topical or dietary?
Lana exhibits no signs of pain or lameness in her paws. We honestly don't know she has split a paw until we notice bloody footprints. She shows no outward signs of discomfort.
I've seen products like Vibactra and Adizone C advertised as helpful to cats who have this condition. I've also read that coconut oil can be helpful ingested and topically used.
I'd like to used dietary remedies to help. I have no illusions that diet will cure her but I would like to know if there are dietary anti-inflammatory foods that could help her.
Hello Lana's Owner, My cat Linus a male, neutered, inside only cat who is 1yr 8 months old was diagnosed with "pillow foot" about 6 months ago. He was FIV tested and negative and is the only cat in my home and only pet. With the help of my vet who started him on a steroid and antibiotic his paws are almost 100% clear after 5 months of treatment. I also give him one Vitamin E soft gel capsule once daily that I open and put in his dish for him to lick, he loves it. I also apply that same Vit E soft gel every four days to his paw pads. As of yesterday we are stopping the steroid and he will only be taking the antibiotic for another month and then hopefully he will be better for awhile if not forever which would be great. They say there is not cure, but some cats never have symptoms again and some do. I swear by the vitamin E and also the doxycycline my vet has given him. I also have him on a grain free diet and only use Tidy Cat Free & Clean litter. Best of luck to your grandcat Lana (Lana is my moms name).
Add a comment to Lana's experience
Was this experience helpful?
Buddy
domestic short hair
5 Years
0 found helpful
Has Symptoms
Swollen front paw, cracked and red e
Swollen front paw, cracked and red
I have a cat who I took to emergency vet for a swollen paw they cleaned and gave him several shots of antibiotics they wanted to do further testing for ringworm but after a 200 vet bill I declined now three days later buddy's paw is not looking better and since I have researched ringworm and foot rot I'm starting to think it might be the later his paw is cracked and swollen he is grooming and biting excessively not on hi front paw but elsewhere maybe hes in pain? I could upload a pic if possible any insite would be nice I cant afford another 200 vet bill but cant stand seeing my fur baby in pain
Add a comment to Buddy's experience
Was this experience helpful?
Shadow
Not sure
6 Years
0 found helpful
Hi, i have a cat (shadow) that's paw has been really hard and swollen and hes been limping and holding it up all the time. It's only the one paw tho. I recently noticed its been bleeding and he licks it a lot. I'm worried about him. He hasn't been eating much and he wont let me look at his paw. I'm really scared it's something bad, and I'm not sure I'd have the money to take care of him. He's a stray so i have no idea how old he is or what breed. My family moved to a new house a few years ago and we have wood floors now. I was wondering if that might of affected it some how? This has never happened before and I'm really worried..
Add a comment to Shadow's experience
Was this experience helpful?
Levi
Black and white
3 Years
2 found helpful
My cat is limping and one of the pads on one paw is super swollen. I wasn't sure if this could be pillow paw because he doesn't have any of the other symptoms (bleeding etc). Is there something else we should be looking for? Or can it be pillow paw without the other symptoms?
Add a comment to Levi's experience
Was this experience helpful?
Stewie
Mutt
14 Years
0 found helpful
Our cat had this. His paw pads on all of his feet just started swelling one day. Thought maybe he was having an allergic reaction to his litter, so we changed it a few times. He never liked anything but his original litter though.
He wasn't the cuddliest of cats, so we didn't really notice that it had gotten bad until he started leaving blood marks all over the house b/c some of his pads had split open. Medications were tried but didn't do anything. Eventually had to get surgery on his feet which did help him thankfully. He still had some sensitivity problems though so still messed on the floor instead of his litter box sometimes. I think it started when he was about 8? years old and he recently died at 14yo from heart failure.
Add a comment to Stewie's experience
Was this experience helpful?
Storme
Cat
6 Years
0 found helpful
Good morning,
My cat was diagnosed with plasmas cells in January 2017.
I give my cat atopica 2-3 x a week. How long can my cat live with this condition?

At my age do cats or dogs first experience plasma cell podo dermatitis?

Thank you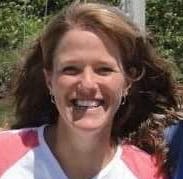 Dr. Michele King, DVM
Dr. Michele King DVM
1611
Recommendations
Plasma Cell pododermatitis can occur in young adult cats, and each cat is individual as far as prognosis. Since I can't see how severely Storme is affected, it is difficult to say how he may respond to therapy, but if he responds well, he may live a normal life. You will need to keep his litter box and eating area very clean to help him recover.
Add a comment to Storme's experience
Was this experience helpful?
Sammy
Domestic shorthair
7 Years
0 found helpful
Medication Used
Predisone (Ended in December 2017)
What causes my cat vomit so much? He usually vomits once or twice monthly, since last month he's been doing it every week. He has Plasma Cell Pododermatitis, and was on steroids for 6+ months (May 2017 to early December 2017) . He has not been on any oral medicine for 6-7 months. He pees 3-4 times daily, poops 1-2 times a day, plays normally, sleeps normally. One thing I am worried about is his slight appetite loss, he went from eating 1 cup of dry food a day to as less as half a cup. He does continue to eat half a can of wet food a day.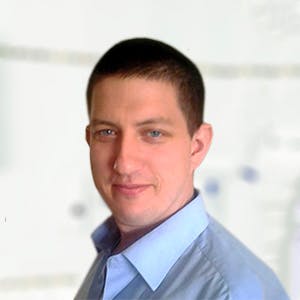 3320
Recommendations
Vomiting isn't associated with plasma cell pododermatitis and there should be no side effects of the prednisone after being weaned off; there are many causes for vomiting with the majority of conditions affecting cats listing vomiting as a symptom. Without examining Sammy I cannot start to determine the cause of the vomiting and loss of appetite, you should visit your Veterinarian as there may be another condition causing these symptoms. Regards Dr Callum Turner DVM
Add a comment to Sammy's experience
Was this experience helpful?
Aztec
Shorthair
5 Years
0 found helpful
Cats paws and nose have become inflamed to the point that the foot pads appear to be rotting out and leaving the cat very uncomfortable. Nose is swollen to the extent of an extra three inches of flesh. He is still able to smell things and walk but seems unhappy doing so. Is the best course of action putting him down or is there a treatment for him?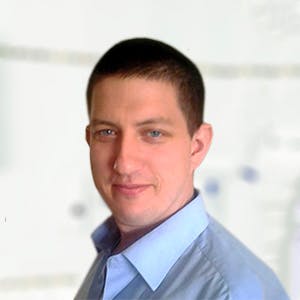 3320
Recommendations
Without examining Aztec I cannot determine the specific cause of the symptoms or be comfortable in making a recommendation like euthanasia; you should visit your Veterinarian for an examination to determine the specific underlying cause and what treatment options are available. Regards Dr Callum Turner DVM
Add a comment to Aztec's experience
Was this experience helpful?
Nazuri
Mix
2 Years
0 found helpful
My cat, 2 1/2 years of age has a puffy toe. The pad is normal, but the area above is swollen. It doesn't seem to hurt her, the only response to me poking and prodding is to start grooming my hand. She doesn't pull her paw away. I keep her claws trimmed and her litter box clean. She isn't exhibiting any odd behavior, but I did just notice the toe last night. I'm reluctant to take her to a vet because developed similar issues but more extreme. Swollen foot, nose, lump around her abdomen. I used the prescribed antibiotics and ointments and she died of a seizure two days later.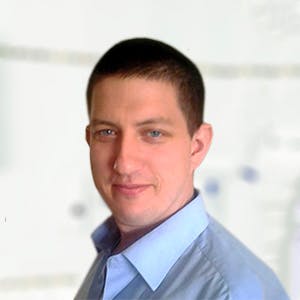 3320
Recommendations
There are a few possible causes for a puffy toe which may include trauma, infection, inflammation, cancer among other causes; without examining the toe and Nazuri in general I couldn't say what the specific cause is. You should keep an eye on the toe for now, but if there is no improvement you should visit your Veterinarian regardless of your past experience and feeling. Regards Dr Callum Turner DVM
Add a comment to Nazuri's experience
Was this experience helpful?
Rufus
Maine Coon
1 Year
0 found helpful
Has Symptoms
swollen rear paw pad (largest pad)
Hello. I have a one year old Maine Coon who has developed a swollen paw pad on one rear paw. Since it is only on one paw, his vet has prescribed Derma-Vet ointment to see if it responds before treating it for Pododermatitis. Can you tell me what the most effective treatment would be if indeed it is Pododermatitis? Do most vets recommend doxycycline before steroids?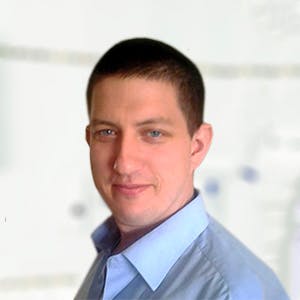 3320
Recommendations
Treatment is typically dependent on a variety of factors, doxycycline takes longer to to see improvement than with steroids but any treatment plan would be based on whether or not infection is present and the overall severity of the condition. Regards Dr Callum Turner DVM
Add a comment to Rufus's experience
Was this experience helpful?
Benny
American Shorthair
5 Years
0 found helpful
Benny is a 5 year old orange cat. He has had cracked, dry paw pads since he was a kitten and the Veterinary suspects its the result of some sort of autoimmune condition. We hadn't had him tested (very expensive) and it hasn't seemed to bother him. More recently he has lost some weight and vomits more often. Currently he is fed Hills Science adult for indoor cats. Is there another food that you would recommend for his sensitive stomach?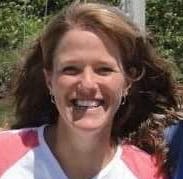 Dr. Michele King, DVM
Dr. Michele King DVM
1611
Recommendations
Thank you for your email. Without knowing more about his possible immune disease, and more information about his general health, I'm not sure that I can recommend a different food for him, as I don't know that the food is the problem. If he is losing weight, and vomiting more, it would actually be a good idea to have an examination with your veterinarian. They may want to run some basic bloodwork or check his stools for parasites, and will be able to look at him and determine what might be going on. I hope that everything goes well for him.
Add a comment to Benny's experience
Was this experience helpful?
Tobey
Domestic long hair
16 Years
0 found helpful
Has Symptoms
Swollen, ulcered back paw pads,
I have an older cat with kidney failure who has developed what we believe is pillow paw. The vet was not sure, but that is what it looks like to me. Swollen back pads that have ulcered and scabbed over. He is already on prednisolone to control inflammation in his pancreas as he is diabetic with chronic pancreatitis. Is there anything else we can do to make him more comfortable at home? I try to clean his paws when they ulcer or split and put a topical antibiotic on them. We can tell they are uncomfortable for him because he lifts his back legs up really high when he is walking.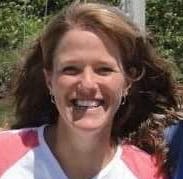 Dr. Michele King, DVM
Dr. Michele King DVM
1611
Recommendations
Thank you for your email. Unfortunately, without seeing him, I can't comment on what might be going on with his feet - if your veterinarian has seen him recently, however, it would be worth asking them what they think might help, whether it might be ointments, Epsom salt rinses, or other products that might help him be more comfortable. I hope that you are able to get some relief for him!
Add a comment to Tobey's experience
Was this experience helpful?
robin
domestic short hair
5 Weeks
0 found helpful
I recently had a foster kitten pass away very quickly. I am having a hard time dealing with the loss as well as feeling like the shelter and I didn't do enough, even though I am told otherwise. He came home healthy. He had cracked paw pads that were healing - now to be thought to be an indicator of an autoimmune disease. Slowly picked up minor URI symtptoms - little bit of sneezing, clear snot, lethargy. To be clear, for a kitten he was extremely lethargic since day one. By the end of that week he was more snotty and it was becoming colored, I was cleaning his face and wiping his nose anytime I had the chance. Taking extra hot showers (he was staying in the bathroom) so that he was breathing the steam. I was noticing little gasps, but they were fleeting - he would go periods of time just seeming stuffy and then periods where he would gasp for a little while. I was sick that last day and should have spent more time with him. He seemed a little more lethargic and at this point the shelter would see him the next day and starts doing antibiotics with colored mucus and more labored breathing, so I knew he'd be seen soon. He lost interest in food, those last two days I was force feeding him baby food and giving him water. His breath smelled quite bad. Since he had been lethargic the whole week it wasn't a really great indicator. I found him the next day limp behind the toilet. Took him to the shelter where they decided euthanasia was best, that he more than likely had an underlying issue (autoimmune from the cracked paw pads and possibly a bad strain of calicivirus).

In my experience, antibiotics are prescribed just because they are so fragile and it could prevent them having to fight off multiple illnesses they don't stand a chance to. Would antibiotics have saved him? Is it possible that the cracked paws indicated an autoimmune disease with no other symptoms? I am no doctor and neither were the people at the shelter telling me we did everything we could. I am having a hard time believing that there was nothing that could be done - even if it's rare for a 5-6 week old to crash within a week. I really thought he was going to make it, at least to be seen that next day.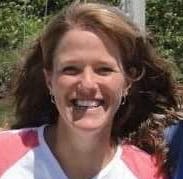 Dr. Michele King, DVM
Dr. Michele King DVM
1611
Recommendations
Thank you for contacting us about Robin. I'm so sorry for your loss, that is very sad. Kittens can be so fragile, especially when we don't know their background. It is hard to say whether antibiotics would have made a difference... it is possible that he was infected with Feline Leukemia Virus, FIV, FIP, or any other number of viral diseases that predisposed him to not thriving, and being overcome by respiratory diseases that a healthy cat may have been able to overcome. From your description, it sounds like you did everything that you could in the short time that you had him. Again, I am sorry for your loss.
We adopted a kitten at about 8 weeks old from the pet store. Within a few weeks the kitten developed a swollen rear paw. Three trips to the vet. 3 times on antibiotics (shot at vet & oral admin for 7 days) the last visit was a week longer on antibiotics. Problem moves from one paw to another to another all four now and the problem still exist. Lab results show two bacteria staphylococcus / streptococcus.
Add a comment to robin's experience
Was this experience helpful?