What is Lavender Poisoning?
While a lavender plant itself isn't toxic to your cat, formulations from the plant can be. Your cat can eat a lot of lavender and may suffer only an upset stomach, but on the other hand, lavender essential oil can be deadly for your pet because of its concentration. A cat's liver lacks several specific enzymes that helps it to safely process the volatile compounds in essential oils, so these should be kept far away from your cat.
Symptoms of Lavender Poisoning in Cats
If your cat has gotten into a lavender plant and eaten a large quantity, you'll notice the following symptoms:
Loss of appetite
Nausea
Vomiting
Lavender essential oils can easily be absorbed through your cat's respiratory system, where it moves into the bloodstream. From the bloodstream, it moves into the cat's liver. Your cat's skin is delicate and thin, so rubbing a "soothing" blend of lavender oil that hasn't been diluted with a carrier oil can lead to liver problems for your cat, as well as chemical burns. Likewise, liquid potpourris contain cationic agents and essential oils. which can burn your cat's skin and mouth. Ingestion of these oils can cause:
Drooling
Vomiting
Difficulty breathing
Uncoordinated gait
Lethargy and weakness
Pawing at face and mouth
Muscle tremors
Redness and/or burns on lips, skin, gums and tongue
Causes of Lavender Poisoning in Cats
Your cat's liver lacks several specific enzymes that allows it to break down several substances, including the components of essential oils and liquid potpourris.
The lavender plant itself contains linalyl acetate and linalool. These substances can cause gastrointestinal upset in your cat. Even a diluted massage oil can lead to a mildly upset stomach, so try to avoid letting your cat get into lavender plants or anything that has been made from lavender.
Your cat needs attention, play sessions and the chance to safely explore its environment every day. If it doesn't get these opportunities, it will become bored and get into situations that can make it sick.
Diagnosis of Lavender Poisoning in Cats
When you realize your cat has gotten into some form of lavender, call the vet, even if it hasn't become symptomatic. If you believe it has gotten into your potpourri or essential oils, do not make your pet vomit, as the ingredients can burn its digestive tract. Instead, put the lavender, potpourri or essential oil into a sealed plastic bag and give these to your vet for examination and testing.
Your vet will give your cat a full physical, which includes a urinalysis and blood work. These will tell the vet just how the lavender and related products are affecting your cat, so they can devise the most appropriate treatment plan. Specifically, the vet will look for signs of liver or kidney damage.
Treatment of Lavender Poisoning in Cats
Once your vet knows just how badly affected your cat is by the lavender it ingested, they will be able to order the most appropriate treatments, which include supportive IV fluids (to rehydrate your cat). If your cat has suffered chemical burns from eating potpourri or a lavender essential oil, it may not be able to eat normally. In cases like this, your vet will insert a feeding tube into your cat's stomach so it can get nutrition this way until the burns have healed.
Your vet will also give an anti-emetic (anti-vomiting) medication to your cat, along with medications that coat and protect the stomach. If your cat is in pain from its poisoning or from chemical burns, it will receive pain medications appropriate for cats, as well as antibiotics. To prevent liver damage, your vet will also give medication to it that helps to protect its liver.
Recovery of Lavender Poisoning in Cats
Your cat can recover from lavender poisoning as long it receives veterinary care as quickly as possible. It can recover from chemical burns it may have suffered after licking up an essential oil or potpourri. If you massaged an essential oil into its skin, thinking to help it relax, it will also recover from the injuries to its skin.
Before your cat comes home, remove all essential oils and potpourri products, or keep them in an area where it can't get to them. Before you massage any essential oils into your cat's fur, ask your vet if it is safe to do so.
If your cat ate from a lavender plant and you don't want it to do so in the future, remove it or place it where your cat can't get to it. Give it the chance to nibble at "cat-friendly" grasses instead.
Lavender Poisoning Questions and Advice from Veterinary Professionals
Paisley
Scottish Fold
1 Year
1 found helpful
I recently bought organica sleep lotion and started using it on my arms and hands before bed. Ingredients include lavender water, oatmeal infusion, almond oil, lavender extract, jojoba oil, cocoa butter, lavender oil, bergamot oil, and other ingredients. I have six cats ages 1 yr to 15 yrs old (various breeds) most of whom sleep on my bed, under the covers, on top of me etc. They don't lick me but I'm now concerned it might be harmful if they inhale the scent. I've used it a week. None of the six cats have any adverse symptoms. Should I be concerned? Should I stop using this product?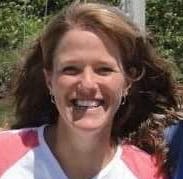 1369
Recommendations
Thank you for your email. There has been some evidence that lavender essential oil diffusers can affect cats adversely, and cause respiratory issues. If it is a lotion that is scented, I am not sure that it would have the same effect as oil droplets being inhaled from the air. I think it would depend on how strong the scent is. I hope that they are all okay!
Add a comment to Paisley's experience
Was this experience helpful?
Diamond
Mix
14 Years
2 found helpful
My cat loves the smell of lavender. We had an unopened box of trash bags scented with lavender and she would spend hours trying (unsuccessfully) to open the box or just laying next to the box. I put on a lavender scented body spray the other day and she was in heaven. It's not an essential oil. I sprayed a towel with the body spray a couple of days ago and put it on the floor for her and it's now her new favorite spot. Her sister (litter mate) could care less. Do you think there would be any problems with her keeping the towel? What about spraying it every week or so? She really loves the smell of lavender.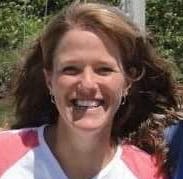 1369
Recommendations
I can't see any problems with what you're describing. Some of the off-brand essential oils can be toxic when diffused for cats, as they breathe in the oil droplets. What you're describing is more of a hint of fragrance, and she may really enjoy that.
Add a comment to Diamond's experience
Was this experience helpful?
Mithias
domestic short hair
8 Years
1 found helpful
Hi I've been using foodgrade edible essential oils like lemon peppermint clove and lavender I was told to use 10 % which is 37.5 drops of each oil I do use glass dropper bottle to distribute on neck there are she now just sleep she stopped doing thing is that the right amount I use a 50ml Amber bottle I want no chemical products she again continues in infest our house with fleas she's is in door but all get bugs because there are cat in our joining house and outdoors all around I want her to be safe but also clean and happy which means no bugs but using only natural safe product what do I do thanks for your help and information also what percent of not 10% then what percent of my oils would I use thanks I don't want to hurt her or worse kill her thanks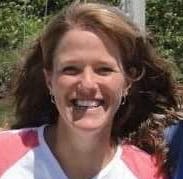 1369
Recommendations
Cats are very sensitive to concentrated forms of essential oils, and I can't recommend applying the oils directly to Mithias. Depending on where you live, you may not be able to control flea infestations without the use of very safe chemicals. If she is not moving, isn't eating or drinking, and seems lethargic, you may need to have her seen by a veterinarian.
Thanks so much I will stop the oils also they were diluted I will read more vet books about essential oils I will do a lot more investigating before I use oils iwill use vet tested 100%safe products I only want her safe happy and comfortable in her home I don't want to hurt her or her spirit thank a billion for the info
Add a comment to Mithias's experience
Was this experience helpful?
Mishka
Siamese
1 Year
1 found helpful
Has Symptoms
Behavior conditions from lavender
I bought my siamese a year ago from a breeder. She was diffusing lavender. He seems to be having alot of strange behavior. Could the lavender have affected him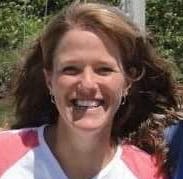 1369
Recommendations
Diffused oils can cause respiratory conditions in some cats, but don't tend to cause 'behavior changes'. Since I am not sure what Mishka is doing, I have a hard time commenting on what might have caused it, but if he is breathing normally, it is unlikely due to lavender diffused a year ago.
Add a comment to Mishka's experience
Was this experience helpful?
Winnie
Tortoise
3 Years
2 found helpful
My cat got into my lavender oils. She is acting fine. No issues. Totally normal. Should I still have her I
looked at? She smells like lavender. Just on her head.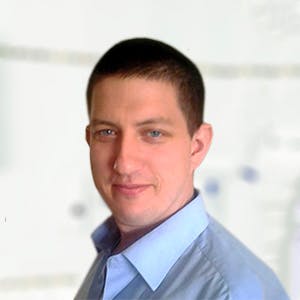 2937
Recommendations
Any undiluted essential oil may cause skin irritation or burns if not diluted with a carrier oil; it would be best to bathe Winnie with a sensitive shampoo to remove any remaining oils or residue from the skin. It is important to note that these types of oils may cause problems for a cat's liver so it is always important to have your Veterinarian check her over to be on the side of caution. Regards Dr Callum Turner DVM
Add a comment to Winnie's experience
Was this experience helpful?
Ozzie
Siamese
10 Years
1 found helpful
how do we treat him he's wobbly watering eye's and nose loss of balance blind and hard time getting down from the bed to use litter pan he's peeing on the pillow he sleeps on or on the bed seems like he's starving but well fed how can we help him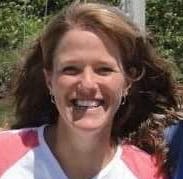 1369
Recommendations
Ozzie needs to see a veterinarian, and possibly have some lab work run, to assess his general health. The signs that you describe could be caused by a number of problems, and a veterinarian will be able to look at him, determine what might be going on, and recommend any needed treatment.
Add a comment to Ozzie's experience
Was this experience helpful?
Snicker
Short haired calico
10 Years
0 found helpful
My cat ate some epsom salt that contains "lavandula hybrida oil". I don't think she got a lot of it and she seems to be acting normal it but only happened a few minutes ago.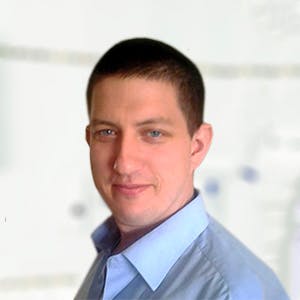 2937
Recommendations
You should keep a close eye on Snicker for the time being as the salt may also cause trouble as well, if Snicker starts to drink a lot you should restrict access to water; if any other symptoms develop you should visit your Veterinarian to be on the safe side. Regards Dr Callum Turner DVM
Add a comment to Snicker's experience
Was this experience helpful?
Peanut
tabby
1 Year
1 found helpful
We received an atomized with lavender oil for Christmas from a fellow cat owner. We started using it last week without any immediate problems. This week, one of my cats got sick. At the time, the atomizer wasn't on and we all were in the kitchen away from the smell. My little kitty meowed at me like she was in pain and then proceeded to vomit up liquid. I made an extra cozy bed for her to rest in while I was away. When I returned I found a pile of vomit with some small object in it. Assuming that was the reason for her meow, I made sure there was fresh food and water for the night. In the morning I woke up to her vomiting again only this time it was bile. Since then she's been lethargic and out of sorts. I made boiled chicken for her in case she wants to eat but she's very unresponsive and isn't moving around much. Meanwhile the other cat seems totally unfazed. All the vets around me are closed right now so I'm hoping someone here will have advice for us. Thanks.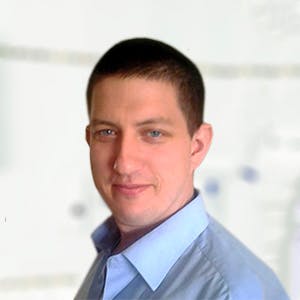 2937
Recommendations
It is difficult to know it the cause of the vomiting is due to the lavender atomiser or due to another cause like a foreign object, liver disease, kidney disease among other causes; for now continue to keep Peanut comfortable and ensure that she keeps hydrated. I cannot recommend anything else at this time; visit your Veterinarian when they open tomorrow for an examination to determine the underlying cause. Regards Dr Callum Turner DVM
Add a comment to Peanut's experience
Was this experience helpful?
coco
Mix
17 Years
1 found helpful
My cat is very old, maybe older than 17 yrs, but around there. She went blind 7 months ago. She has hit her head on furniture trying to navigate the house but she had been doing well, getting to the food and litter box on her own. Still purring and coming to see us. We were letting her live out her life for however long she'd be with us. I sprayed my bed with a mix of mostly rubbing alcohol & witch hazel but also had essential oils - lemon, eucalyptus, lemongrass. I did some sprays on my bed under and over sheets and let it dry. I didn't soak my bed. This was a one time thing. She may have come onto my bed once or twice but didnt really stick around. & just to note, she really doesn't clean herself anymore. She is now wandering, kind of walking in circles, can't walk down steps, barely walks up steps, she can't make it to the litter box and we've been bringing her food and water. This seems to have come on kind of suddenly though.. kind of. Her energy level has been slowly declining for a bit. Is this just within the process of her old age and other health conditions? Or could this little bit of exposure to the oils have poisoned her? She hasn't thrown up. But I did hear her stomach gurgling. She is eating a lot though, but we have to bring it to her. She may have hit her head one too many times and she is just very old. I need to know.

(p.s. we think she's been having little mini seizures - her head and eyes do a weird bobbing thing sometimes. Just figured from old age and hitting her head. She was still purring, eating, pooping so we have just been giving her a serene environment to relax in. We love her!!)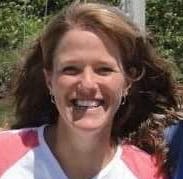 1369
Recommendations
Thank you for your email. At Coco's age, there are a number of things that may be going on with her. She may be having a neurologic problem, or a systemic disease. She should be seen by a veterinarian to determine what might be going, and to see if there is any possible therapy to make her more comfortable.
One of her nails just gently fell off when I put her on the bed. Her nail bed has dried blood like its been that way for awhile. This would explain her not being able to use stairs suddenly, wobbling, and not getting up for food as much. Is this fatal? We will be bringing her to the vet tomorrow but we thought it was time to put her down. Now we do not know.
Add a comment to coco's experience
Was this experience helpful?
Buster
short-hair
8 Months
1 found helpful
My husband burnt his finger and had a drop of lavender oil on his finger to help it heal. Our curious 8 month old kitten walked up and sniffed/touched the area with lavender and then licked his nose. I then remembered essential oils are not good for cats. We wiped his nose and surrounding face with water. Husband does not think that the kitten has ingested much. Checked his mouth for burns and no evidence. Kitten is happy in his self. Any suggestions?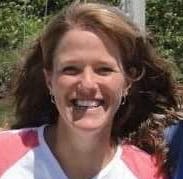 1369
Recommendations
Lavendar oil can cause skin irritation and respiratory issues in cats if any droplets are inhaled. Since Buster's exposure was so minimal, he should be fine, but it would be a good idea to keep a close eye on him for the next few days for any signs of skin irritation or redness, or any problems breathing, and have him seen by a veterinarian if any of these things occur.
Add a comment to Buster's experience
Was this experience helpful?
Bubba
tabby
8 Years
0 found helpful
Hello, my wife and I are watching my parents cat and she though lavender oil would help him relax a bit. I told her I wanted to look up if it was a good idea first but she did it before I read that it wasn't a good idea to do. She diluted it with coconut oil and put it on the top of his neck mostly in the fur and now I'm concerned. The lavender mix doesn't seem to be overly strong to me but to the cat it might be. He is acting normal now but I'm not sure if we should bathe him to be safe?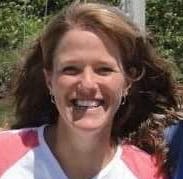 1369
Recommendations
Any concentrated oils that are applied to the skin of a cat or dog can be quite irritating. It would probably be best to wash the oil off.
Add a comment to Bubba's experience
Was this experience helpful?
Gigi
black amarican short hair
2 Years
2 found helpful
I just made the mistake of buying this lavender infused mattress(https://www.amazon.com/Memory-Foam-Mattress-Full-Lavender-Infused/dp/B01MQY51E9/ref=sr_1_1_sspa?ie=UTF8&qid=1525728437&sr=8-1-spons&keywords=lavender+infused+mattress&psc=1). i was so excited i didn't think about the potential harm it could do to my fur babies. its states "Our mattress have been lightly infused with natural lavender oil odorants to ensure a clean and fresh long-lasting aroma." I'm not sure if this is ok or i should cancel the order.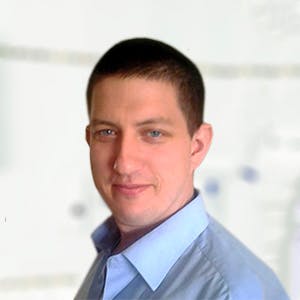 2937
Recommendations
I'm always cautious about these types of products, I don't know about this specific mattress and I couldn't find anything online about it being safe or dangerous for pets. In these situations, I always recommend reaching out to the manufacturer or seller for information. Regards Dr Callum Turner DVM
Add a comment to Gigi's experience
Was this experience helpful?
Bella
Calico
9 Years
1 found helpful
I put a drop of lavender oil on my pillow next to my bed. Not knowing that it could be bad for the cat. Later that night I woke to her throwing up right next to me .... my assumption was she smelled it or licked It? She seems fine now and is lying next to me on the opposite side of where the lavender pillow was.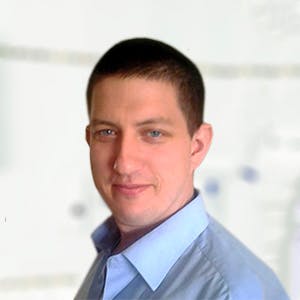 2937
Recommendations
Poisoning with any essential oil can be dangerous, it is good that Bella vomited but you should make sure that there are no burns inside her mouth; you should also look out for more serious symptoms which may include tremors and incoordination. Ideally if a large quantity was consumed you should visit your Veterinarian for an examination; you should keep Bella hydrated and encourage her to eat some bland chucks of chicken. Regards Dr Callum Turner DVM www.petpoisonhelpline.com/blog/essential-oils-cats/
Add a comment to Bella's experience
Was this experience helpful?
Saffy
tabby
4 Years
1 found helpful
I have been reading about essential oils and cats and wanted to know if scented candles (soy or coconut based wax) are strong enough to irritate them and cause any known health problems from long term use as well? I can't find anything online but don't want to assume anything.

I don't know what the essential oil quantities are in individual candles but they must be less than diffusers? On a candle making site I calculated about 5-10 drops in a 200gm candle based on their suggested amounts. A candle that size could burn for about 20-30 hours but they can also smell quite strong.

I normally try and stick with rose scented candles in natural waxes. But I would like to know if lavender would be safe and if citrus scents as other base ingredients are acceptable?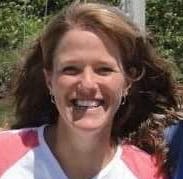 1369
Recommendations
The danger with any essential oils is the oil droplets being released into the air, and cats inhaling the droplets which can irritate their lungs. I'm not aware of any similar danger with candles.
Add a comment to Saffy's experience
Was this experience helpful?
Nutmeg
Calico
8 Weeks
2 found helpful
I just brought in a stray kitten. She has fleas and I live in a small town and can't get her into the vet yet. One of my friends said for the fleas I should use lavender oil (not diluted) on her collar so I put it on her collar. I looked it up and took it off within 5 minutes, I also pet her when some of it was on my hands. I immediately sprayed her with water and rubbed her with a towel but now the scent it stuck a bit. She's been laying in my arms licking herself but not showing any concerns? What should I do?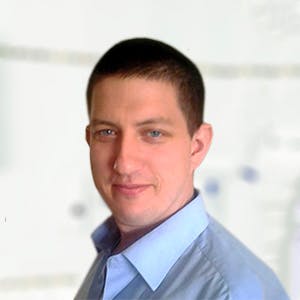 2937
Recommendations
Placing any pure undiluted essential oil on a cat is irresponsible, bathe the area with a mild soap and warm water to ensure as much as possible is removed; there are many different products available at Walmart, PetSmart, PetCo and all the other pet shops which would be suitable for an eight week old kitten. Make sure Nutmeg is hydrated and make sure all the lavender oil is off; visit your Veterinarian as soon as you are able. Regards Dr Callum Turner DVM
Wow I'm just amazed by how rude that Dr. was out of no where. The owner took it off as soon as they knew that it could be bad for her. That Dr. should not be giving advice on here.
But can't a lot of the over the counter flea medicines also be bad? Poison is poison and some of those are absolutely horrific with astounding side effects. I think that sending someone to Walmart to get flea medicine without guidance is irresponsible, Dr.
Add a comment to Nutmeg's experience
Was this experience helpful?
Nora
American Shorthair
4 Years
0 found helpful
My cat was accidentally sprayed with a bottle of essential oils included lavender, tea tree and lemon diluted with vinegar and water. It got mostly on her back and I used baby wipes to try to clean her up but I am still concerned about it absorbing through her skin and in her digestive system when she licks herself. She has no symptoms yet. What should I do?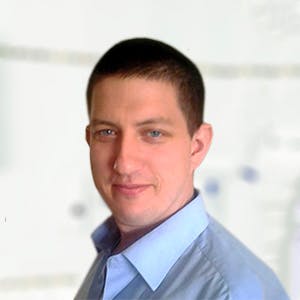 2937
Recommendations
You should bathe Nora with a mild dish soap like Dawn which will help break down the oils and then repeat with a regular feline shampoo; lavender, tea tree oil and lemons are all toxic to cats. You should visit your Veterinarian if any symptoms present. Regards Dr Callum Turner DVM
Add a comment to Nora's experience
Was this experience helpful?
Luna
Lynx Point Siamese
3 Years
1 found helpful
I had lavender essential oil on my hands from working with it. I then pet my cat on her back. I wondered all of a sudden if lavender essential oil isn't good for cats. Once I looked into it, I was able to wash my hands and give her a hypoallergenic bath within ten minutes. I tried to stop her as I was preparing the bath, but I saw her bath herself a little bit before hand. So I know she must have consumed a little bit. She seemed to try to heave a few times, but didn't actually throw up. Otherwise no other symptoms so far. What should I do?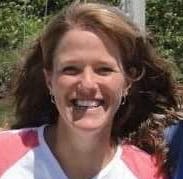 1369
Recommendations
Since you washed the oil off and it seems that it was a small amount, she should be fine, but if she continues to dry heave or vomit, it would be a good idea to have her seen by your veterinarian.
Add a comment to Luna's experience
Was this experience helpful?
Danny Phantom
Domestic long hair
6 Months
2 found helpful
I made a sugar scrub using lavender oil, only realizing after that that is bad for cats. My cat hasn't eaten it, but my (small) apartment now smells live lavender and I worry that he may be poisoned by just being in the same room with the thick scent? Is that a real concern or am I being over protective? Like, can he get sick just by breathing it?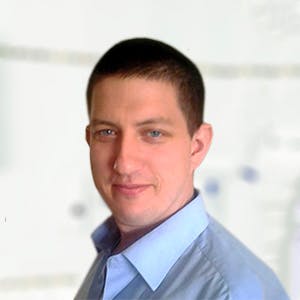 2937
Recommendations
The smell of lavender may not be too bad for Danny Phantom but ingestion or topical application may result in a poisoning event; I would make sure that you ensure that your apartment is ventilated (and that it isn't too cold outside) and keep an eye on him. If you notice any concerning symptoms you should visit your Veterinarian. Regards Dr Callum Turner DVM
Add a comment to Danny Phantom's experience
Was this experience helpful?
Carmella
Calico
1 Year
2 found helpful
Can a cat get lavender poisoning from a diffuser in the room or does she have to ingest or touch the oil? I have never owned cats until this one and she sleeps in my bed with me but I really want to be able to continue to use my diffuser in my room at night.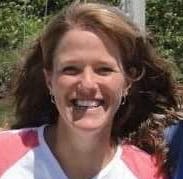 1369
Recommendations
Thank you for your email. There has been some evidence that breathing in the oil droplets in the air can be harmful to cats, and cause lung disease. Lavender is not one that has seemed to cause problems, but to be safe, make sure that she can get away from the diffused air whenever she wants to, as cats sense of smell is quite a bit more sensitive than yours.
Add a comment to Carmella's experience
Was this experience helpful?