What is Lavender Poisoning?
While a lavender plant itself isn't toxic to your cat, formulations from the plant can be. Your cat can eat a lot of lavender and may suffer only an upset stomach, but on the other hand, lavender essential oil can be deadly for your pet because of its concentration. A cat's liver lacks several specific enzymes that helps it to safely process the volatile compounds in essential oils, so these should be kept far away from your cat.
Symptoms of Lavender Poisoning in Cats
If your cat has gotten into a lavender plant and eaten a large quantity, you'll notice the following symptoms:
Loss of appetite
Nausea
Vomiting
Lavender essential oils can easily be absorbed through your cat's respiratory system, where it moves into the bloodstream. From the bloodstream, it moves into the cat's liver. Your cat's skin is delicate and thin, so rubbing a "soothing" blend of lavender oil that hasn't been diluted with a carrier oil can lead to liver problems for your cat, as well as chemical burns. Likewise, liquid potpourris contain cationic agents and essential oils. which can burn your cat's skin and mouth. Ingestion of these oils can cause:
Drooling
Vomiting
Difficulty breathing
Uncoordinated gait
Lethargy and weakness
Pawing at face and mouth
Muscle tremors
Redness and/or burns on lips, skin, gums and tongue
Causes of Lavender Poisoning in Cats
Your cat's liver lacks several specific enzymes that allows it to break down several substances, including the components of essential oils and liquid potpourris.
The lavender plant itself contains linalyl acetate and linalool. These substances can cause gastrointestinal upset in your cat. Even a diluted massage oil can lead to a mildly upset stomach, so try to avoid letting your cat get into lavender plants or anything that has been made from lavender.
Your cat needs attention, play sessions and the chance to safely explore its environment every day. If it doesn't get these opportunities, it will become bored and get into situations that can make it sick.
Diagnosis of Lavender Poisoning in Cats
When you realize your cat has gotten into some form of lavender, call the vet, even if it hasn't become symptomatic. If you believe it has gotten into your potpourri or essential oils, do not make your pet vomit, as the ingredients can burn its digestive tract. Instead, put the lavender, potpourri or essential oil into a sealed plastic bag and give these to your vet for examination and testing.
Your vet will give your cat a full physical, which includes a urinalysis and blood work. These will tell the vet just how the lavender and related products are affecting your cat, so they can devise the most appropriate treatment plan. Specifically, the vet will look for signs of liver or kidney damage.
Treatment of Lavender Poisoning in Cats
Once your vet knows just how badly affected your cat is by the lavender it ingested, they will be able to order the most appropriate treatments, which include supportive IV fluids (to rehydrate your cat). If your cat has suffered chemical burns from eating potpourri or a lavender essential oil, it may not be able to eat normally. In cases like this, your vet will insert a feeding tube into your cat's stomach so it can get nutrition this way until the burns have healed.
Your vet will also give an anti-emetic (anti-vomiting) medication to your cat, along with medications that coat and protect the stomach. If your cat is in pain from its poisoning or from chemical burns, it will receive pain medications appropriate for cats, as well as antibiotics. To prevent liver damage, your vet will also give medication to it that helps to protect its liver.
Recovery of Lavender Poisoning in Cats
Your cat can recover from lavender poisoning as long it receives veterinary care as quickly as possible. It can recover from chemical burns it may have suffered after licking up an essential oil or potpourri. If you massaged an essential oil into its skin, thinking to help it relax, it will also recover from the injuries to its skin.
Before your cat comes home, remove all essential oils and potpourri products, or keep them in an area where it can't get to them. Before you massage any essential oils into your cat's fur, ask your vet if it is safe to do so.
If your cat ate from a lavender plant and you don't want it to do so in the future, remove it or place it where your cat can't get to it. Give it the chance to nibble at "cat-friendly" grasses instead.
Lavender Poisoning Questions and Advice from Veterinary Professionals
Carmella
Calico
1 Year
1 found helpful
Can a cat get lavender poisoning from a diffuser in the room or does she have to ingest or touch the oil? I have never owned cats until this one and she sleeps in my bed with me but I really want to be able to continue to use my diffuser in my room at night.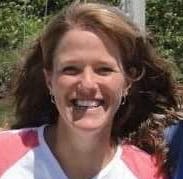 494
Recommendations
Thank you for your email. There has been some evidence that breathing in the oil droplets in the air can be harmful to cats, and cause lung disease. Lavender is not one that has seemed to cause problems, but to be safe, make sure that she can get away from the diffused air whenever she wants to, as cats sense of smell is quite a bit more sensitive than yours.
Add a comment to Carmella's experience
Was this experience helpful?
Paisley
Scottish Fold
1 Year
0 found helpful
I recently bought organica sleep lotion and started using it on my arms and hands before bed. Ingredients include lavender water, oatmeal infusion, almond oil, lavender extract, jojoba oil, cocoa butter, lavender oil, bergamot oil, and other ingredients. I have six cats ages 1 yr to 15 yrs old (various breeds) most of whom sleep on my bed, under the covers, on top of me etc. They don't lick me but I'm now concerned it might be harmful if they inhale the scent. I've used it a week. None of the six cats have any adverse symptoms. Should I be concerned? Should I stop using this product?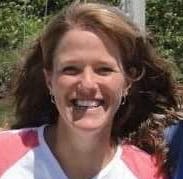 494
Recommendations
Thank you for your email. There has been some evidence that lavender essential oil diffusers can affect cats adversely, and cause respiratory issues. If it is a lotion that is scented, I am not sure that it would have the same effect as oil droplets being inhaled from the air. I think it would depend on how strong the scent is. I hope that they are all okay!
Add a comment to Paisley's experience
Was this experience helpful?
Winnie
Tortoise
3 Years
1 found helpful
My cat got into my lavender oils. She is acting fine. No issues. Totally normal. Should I still have her I
looked at? She smells like lavender. Just on her head.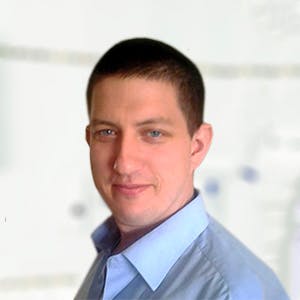 1993
Recommendations
Any undiluted essential oil may cause skin irritation or burns if not diluted with a carrier oil; it would be best to bathe Winnie with a sensitive shampoo to remove any remaining oils or residue from the skin. It is important to note that these types of oils may cause problems for a cat's liver so it is always important to have your Veterinarian check her over to be on the side of caution. Regards Dr Callum Turner DVM
Add a comment to Winnie's experience
Was this experience helpful?
Nutmeg
Calico
8 Weeks
1 found helpful
I just brought in a stray kitten. She has fleas and I live in a small town and can't get her into the vet yet. One of my friends said for the fleas I should use lavender oil (not diluted) on her collar so I put it on her collar. I looked it up and took it off within 5 minutes, I also pet her when some of it was on my hands. I immediately sprayed her with water and rubbed her with a towel but now the scent it stuck a bit. She's been laying in my arms licking herself but not showing any concerns? What should I do?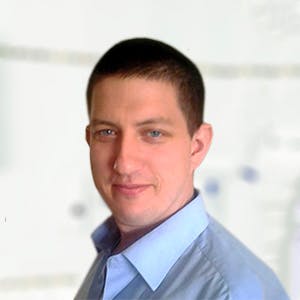 1993
Recommendations
Placing any pure undiluted essential oil on a cat is irresponsible, bathe the area with a mild soap and warm water to ensure as much as possible is removed; there are many different products available at Walmart, PetSmart, PetCo and all the other pet shops which would be suitable for an eight week old kitten. Make sure Nutmeg is hydrated and make sure all the lavender oil is off; visit your Veterinarian as soon as you are able. Regards Dr Callum Turner DVM
But can't a lot of the over the counter flea medicines also be bad? Poison is poison and some of those are absolutely horrific with astounding side effects. I think that sending someone to Walmart to get flea medicine without guidance is irresponsible, Dr.
Add a comment to Nutmeg's experience
Was this experience helpful?
Danny Phantom
Domestic long hair
6 Months
1 found helpful
I made a sugar scrub using lavender oil, only realizing after that that is bad for cats. My cat hasn't eaten it, but my (small) apartment now smells live lavender and I worry that he may be poisoned by just being in the same room with the thick scent? Is that a real concern or am I being over protective? Like, can he get sick just by breathing it?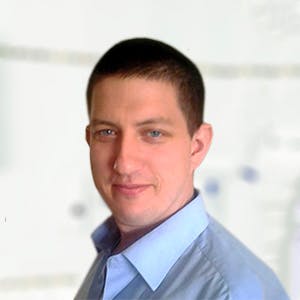 1993
Recommendations
The smell of lavender may not be too bad for Danny Phantom but ingestion or topical application may result in a poisoning event; I would make sure that you ensure that your apartment is ventilated (and that it isn't too cold outside) and keep an eye on him. If you notice any concerning symptoms you should visit your Veterinarian. Regards Dr Callum Turner DVM
Add a comment to Danny Phantom's experience
Was this experience helpful?
Peanut
tabby
1 Year
0 found helpful
We received an atomized with lavender oil for Christmas from a fellow cat owner. We started using it last week without any immediate problems. This week, one of my cats got sick. At the time, the atomizer wasn't on and we all were in the kitchen away from the smell. My little kitty meowed at me like she was in pain and then proceeded to vomit up liquid. I made an extra cozy bed for her to rest in while I was away. When I returned I found a pile of vomit with some small object in it. Assuming that was the reason for her meow, I made sure there was fresh food and water for the night. In the morning I woke up to her vomiting again only this time it was bile. Since then she's been lethargic and out of sorts. I made boiled chicken for her in case she wants to eat but she's very unresponsive and isn't moving around much. Meanwhile the other cat seems totally unfazed. All the vets around me are closed right now so I'm hoping someone here will have advice for us. Thanks.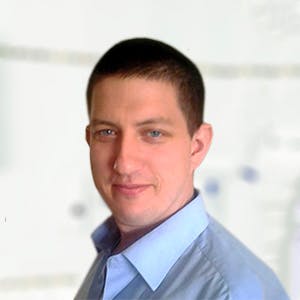 1993
Recommendations
It is difficult to know it the cause of the vomiting is due to the lavender atomiser or due to another cause like a foreign object, liver disease, kidney disease among other causes; for now continue to keep Peanut comfortable and ensure that she keeps hydrated. I cannot recommend anything else at this time; visit your Veterinarian when they open tomorrow for an examination to determine the underlying cause. Regards Dr Callum Turner DVM
Add a comment to Peanut's experience
Was this experience helpful?