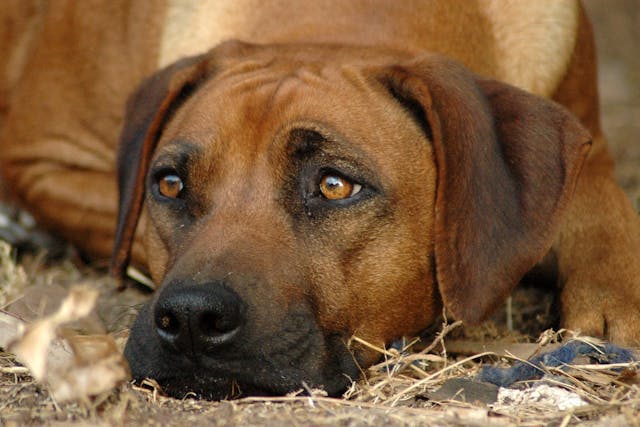 What are Conjunctivitis?
Your dog's eyesight is valuable and nature protects the eye from dust and bacteria by a membrane called the conjunctiva which protects the sensitive eye. Conjunctivitis can affect one eye or both. Usually if it affects both it is caused by an infection from a virus or bacteria, but environmental irritants such as dust, or allergens can be other causes. If there is a discharge present, for example mucous or a pus-filled fluid, your veterinarian may need to prescribe topical antibiotics to help clear the condition.
Conjunctivitis (also known as pink eye) is very common in dogs and is caused from external irritants or infections to the eye.
Conjunctivitis Average Cost
From 428 quotes ranging from $200 - $1,000
Get a free pet insurance quote in less than 60 seconds!
Easily compare quotes from the most trusted pet insurance companies in the United States.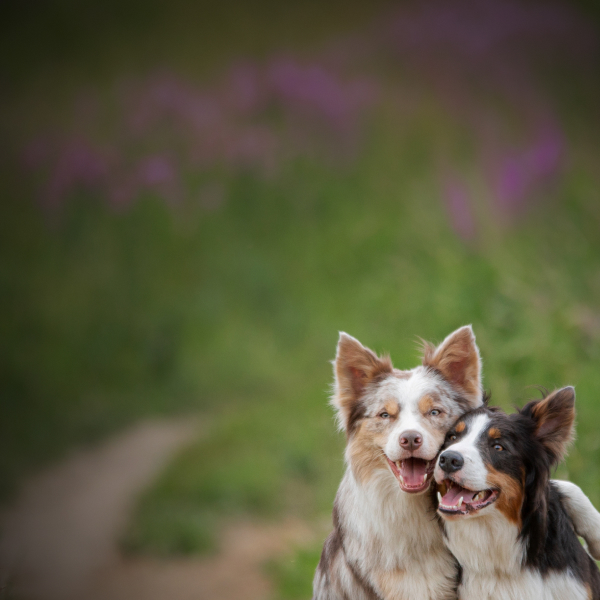 Symptoms of Conjunctivitis in Dogs
Red, swollen and moist-looking eyes
Your dog may blink a lot or squint his eyes
You may notice accompanying symptoms such as sneezing, and nasal discharge
Redness to the delicate eye membrane caused by the reaction of the eye to the irritant 
Your dog may paw a lot at his eyes or around the area
Behavioural changes may be noticeable – he may become quiet, withdrawn, and sad looking 
You may notice a discharge from the eyes such as mucus or pus 
Types  
Allergic Conjunctivitis
Often seasonal, it is not contagious 
Causes include dust, pollen or cosmetics 
Viral Conjunctivitis 
Caused by a virus infection and may take up to three weeks to cure
Very contagious 
Bacterial Conjunctivitis 
Caused by a bacterial infection - Streptococcus (strep) or Staphylococcus (staph infection)
Very contagious
Other Cause 
Dry eyes ( keratoconjunctivitis) which is characterised by inadequate tear production
Entropion – a malformation of the eyelid that causes the edges to roll inward, and the hairs on the eyelid to cause irritation on the eye
Causes of Conjunctivitis in Dogs
Bacterial infections are one of the most common causes of conjunctivitis in your dog; these infections can affect one eye or both if the dog is pawing his face and transferring the infection from one eye to the other
Fungal infections can cause irritation to the eye membrane
Viral infections often are the cause, and need treatment by your veterinarian to prescribe the correct treatment to clear the infection up
Trauma to the eyes such as a blow can often cause a reaction that turns into conjunctivitis
Abnormalities to the eye structure where the result is the fine hairs for lashes irritating and damaging the eye membrane
Foreign objects in the eyes 
Shampoos and chemicals that may irritate the eye
Smoke can cause the eye to become irritated 
Diagnosis of Conjunctivitis in Dogs
If your dog has that noticeable 'pink eye' look to his eyes, meaning it looks inflamed or has a moist discharge, then the best thing you can do to help is to take your dog to the veterinarian clinic. Your caregiver can diagnose the type of condition your dog may have and can prescribe the correct treatment. As there are many causes that can affect your pet's eyes, your observations regarding how long your dog has had the condition or how it is affecting the animal will be helpful to pass onto the veterinarian. Diagnosis is usually based on physical findings. The veterinary specialist will often put a drop of liquid anesthetic into the eye which is not painful for your pet. It numbs the surface of the eye allowing the veterinarian to examine the eye without causing discomfort to your dog. She will be looking for foreign material, a wound or scratch to the surface or for any tell-tale signs of conjunctivitis.
Any deformity around the eye can also be seen during this examination. Using a fluorescein stain which is a green tinted dye that glows under a blue light, the veterinarian  can detect injury to the cornea as the dye adheres to the defect making it visible. This is not harmful to your dog at all and allows your veterinarian to judge the condition of the eye. If a systemic illness is suspected, blood tests may be recommended.
Treatment of Conjunctivitis in Dogs
Treatment for this condition is straight forward, and usually involves antibiotic eye creams and drops, or antihistamine medications. Your dog will be able to come home with you and you can continue the treatment at home. 
Allergies 
Your dog may need some anti-inflammatory or antihistamine medications to calm and treat the eye allergy. 
Bacterial or Viral Infections
Your dog may need a combination of both oral antibiotics (through the mouth as in tablets or liquids) and antibiotic eye drops to combat the bacterial or viral infections.
Fungal Infection
If the conjunctivitis is caused through fungal infections, an anti-fungal ointment will be provided. 
Abnormality
If an abnormality is causing the irritation, you may need to consider corrective surgery to solve the problem. In this case your veterinarian will be able to advise you of the best course of action best suited to your dog's needs.  
Finally, you may need to use an eyewash solution to treat a case of serious conjunctivitis. Results from the above treatments are excellent and once implemented the condition clears within days or sometimes weeks. Your dog will soon return to his happy boisterous self.
Worried about the cost of treating your pet's symptoms?
Pet Insurance covers the cost of many common pet health conditions. Prepare for the unexpected by getting a quote from top pet insurance providers.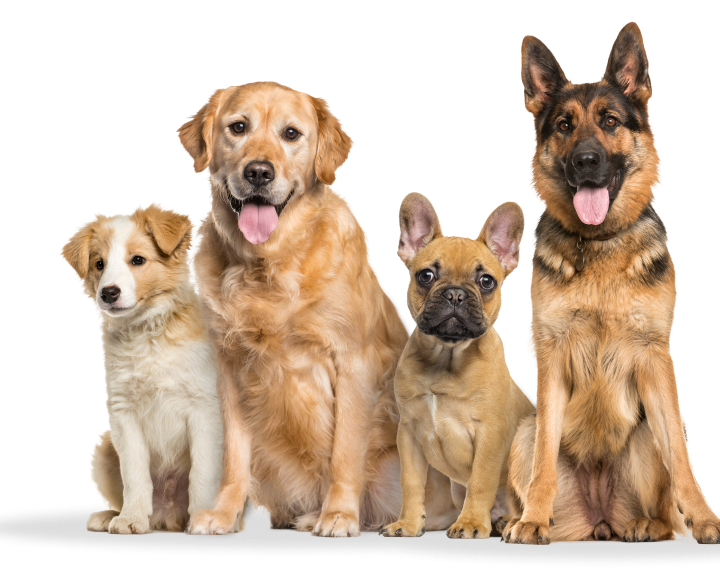 Recovery of Conjunctivitis in Dogs
The recovery time is usually only days before some improvement is seen in the case of allergen or fungal infections, although some viral or bacterial infections do take up to three weeks to clear. Your dog will find immediate relief through the eyedrops or antibiotics subscribed, although it may take a few tries to master the procedure of getting the drops into the eye. Remaining calm and getting your dog to relax as you do it will help. If you are in doubt, get your veterinarian to demonstrate the best way to do it before you leave the clinic. Management includes keeping your dog's eyes clean by wiping away any discharge with a sterile sponge or cloth and change bedding often to avoid reinfection. If you have more than one pet, keep your dog isolated from them for a few days to allow the contagion to be eliminated.
Conjunctivitis Average Cost
From 428 quotes ranging from $200 - $1,000
Top
Conjunctivitis Questions and Advice from Veterinary Professionals
Miniature Pinscher
One Month
6 found this helpful
6 found this helpful
My pet has the following symptoms:
My 6 week old puppy's eye is swollen and I don't know what I should do. I don't know if it's from wrestling with her sister or possible allergy or something else.
Answered by Dr. Sara O. DVM
Hello, this looks like an infection. You can clean the eye with contact saline. You can also apply allergy eyes that you can get from the local drug store. The active ingredient is naphazolin. This would help decrease the swelling and treat any allergies. If it continues to have green discharge, your puppy would need to see its vet for antibiotic eye drops.
Jan. 1, 2021
Was this question and answer helpful?
Maltese Shih Tzu
10 months old
0 found this helpful
0 found this helpful
My pet has the following symptoms:
We took him to the beach in the afternoon. He was rolling around the sand head and all and digging. He woke up the next morning with his eye closed. Acting completely fine. I have just started washing his eye out with salty waster.
Answered by Dr. Michele K. DVM
Thank you for your question. I apologize for the delay, this venue is not set up for urgent emails. I hope that his eye is better. If he is still having problems, It would be best to have your pet seen by a veterinarian, as they can examine them, see what might be going on, and get treatment for them.
Oct. 18, 2020
Was this question and answer helpful?
Conjunctivitis Average Cost
From 428 quotes ranging from $200 - $1,000
Get a free pet insurance quote in less than 60 seconds!
Easily compare quotes from the most trusted pet insurance companies in the United States.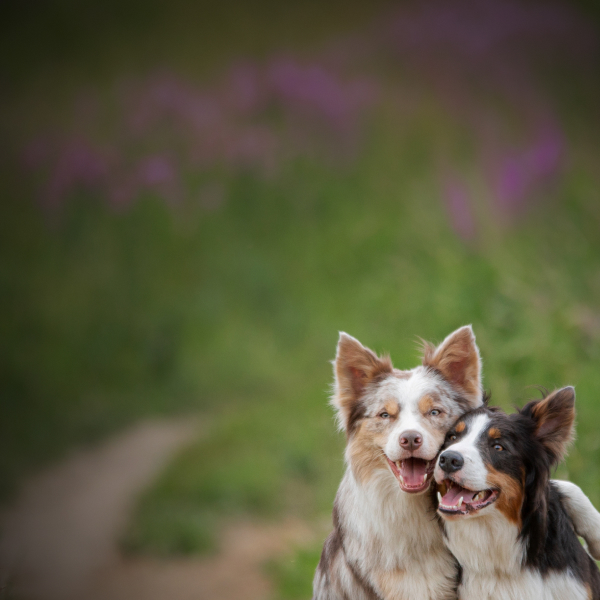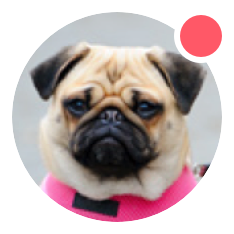 Need pet insurance?