What are Conjunctivitis?
Your dog's eyesight is valuable and nature protects the eye from dust and bacteria by a membrane called the conjunctiva which protects the sensitive eye. Conjunctivitis can affect one eye or both. Usually if it affects both it is caused by an infection from a virus or bacteria, but environmental irritants such as dust, or allergens can be other causes. If there is a discharge present, for example mucous or a pus-filled fluid, your veterinarian may need to prescribe topical antibiotics to help clear the condition.
Conjunctivitis (also known as pink eye) is very common in dogs and is caused from external irritants or infections to the eye.
Book First Walk Free!
Symptoms of Conjunctivitis in Dogs
Red, swollen and moist-looking eyes
Your dog may blink a lot or squint his eyes
You may notice accompanying symptoms such as sneezing, and nasal discharge
Redness to the delicate eye membrane caused by the reaction of the eye to the irritant
Your dog may paw a lot at his eyes or around the area
Behavioural changes may be noticeable – he may become quiet, withdrawn, and sad looking
You may notice a discharge from the eyes such as mucus or pus
Types
Allergic Conjunctivitis
Often seasonal, it is not contagious
Causes include dust, pollen or cosmetics
Viral Conjunctivitis
Caused by a virus infection and may take up to three weeks to cure
Very contagious
Bacterial Conjunctivitis
Caused by a bacterial infection - Streptococcus (strep) or Staphylococcus (staph infection)
Very contagious
Other Cause
Dry eyes ( keratoconjunctivitis) which is characterised by inadequate tear production
Entropion – a malformation of the eyelid that causes the edges to roll inward, and the hairs on the eyelid to cause irritation on the eye
Causes of Conjunctivitis in Dogs
Bacterial infections are one of the most common causes of conjunctivitis in your dog; these infections can affect one eye or both if the dog is pawing his face and transferring the infection from one eye to the other
Fungal infections can cause irritation to the eye membrane
Viral infections often are the cause, and need treatment by your veterinarian to prescribe the correct treatment to clear the infection up
Trauma to the eyes such as a blow can often cause a reaction that turns into conjunctivitis
Abnormalities to the eye structure where the result is the fine hairs for lashes irritating and damaging the eye membrane
Foreign objects in the eyes
Shampoos and chemicals that may irritate the eye
Smoke can cause the eye to become irritated
Diagnosis of Conjunctivitis in Dogs
If your dog has that noticeable 'pink eye' look to his eyes, meaning it looks inflamed or has a moist discharge, then the best thing you can do to help is to take your dog to the veterinarian clinic. Your caregiver can diagnose the type of condition your dog may have and can prescribe the correct treatment. As there are many causes that can affect your pet's eyes, your observations regarding how long your dog has had the condition or how it is affecting the animal will be helpful to pass onto the veterinarian. Diagnosis is usually based on physical findings. The veterinary specialist will often put a drop of liquid anesthetic into the eye which is not painful for your pet. It numbs the surface of the eye allowing the veterinarian to examine the eye without causing discomfort to your dog. She will be looking for foreign material, a wound or scratch to the surface or for any tell-tale signs of conjunctivitis.
Any deformity around the eye can also be seen during this examination. Using a fluorescein stain which is a green tinted dye that glows under a blue light, the veterinarian can detect injury to the cornea as the dye adheres to the defect making it visible. This is not harmful to your dog at all and allows your veterinarian to judge the condition of the eye. If a systemic illness is suspected, blood tests may be recommended.
Treatment of Conjunctivitis in Dogs
Treatment for this condition is straight forward, and usually involves antibiotic eye creams and drops, or antihistamine medications. Your dog will be able to come home with you and you can continue the treatment at home.
Allergies
Your dog may need some anti-inflammatory or antihistamine medications to calm and treat the eye allergy.
Bacterial or Viral Infections
Your dog may need a combination of both oral antibiotics (through the mouth as in tablets or liquids) and antibiotic eye drops to combat the bacterial or viral infections.
Fungal Infection
If the conjunctivitis is caused through fungal infections, an anti-fungal ointment will be provided.
Abnormality
If an abnormality is causing the irritation, you may need to consider corrective surgery to solve the problem. In this case your veterinarian will be able to advise you of the best course of action best suited to your dog's needs.
Finally, you may need to use an eyewash solution to treat a case of serious conjunctivitis. Results from the above treatments are excellent and once implemented the condition clears within days or sometimes weeks. Your dog will soon return to his happy boisterous self.
Recovery of Conjunctivitis in Dogs
The recovery time is usually only days before some improvement is seen in the case of allergen or fungal infections, although some viral or bacterial infections do take up to three weeks to clear. Your dog will find immediate relief through the eyedrops or antibiotics subscribed, although it may take a few tries to master the procedure of getting the drops into the eye. Remaining calm and getting your dog to relax as you do it will help. If you are in doubt, get your veterinarian to demonstrate the best way to do it before you leave the clinic. Management includes keeping your dog's eyes clean by wiping away any discharge with a sterile sponge or cloth and change bedding often to avoid reinfection. If you have more than one pet, keep your dog isolated from them for a few days to allow the contagion to be eliminated.
Conjunctivitis Questions and Advice from Veterinary Professionals
Kala
Australian Shepherd
6 Weeks
0 found helpful
Has Symptoms
Gastro bacterial infection
Cause of cloudy eye with discharge? She's a puppy of 6 weeks had some bacterial infection in her intestine probably due to worm. She was put into antibiotics she is eating well now. Negative to parvovirus and lestospirosis. Due to the eye thing thinking of Distemper. Could it be. Started with medication to the eye improving but slowly. Only in one eye. How much time should it take for her eye to improve.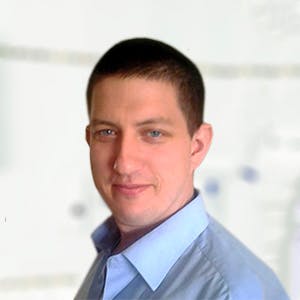 2008
Recommendations
Infections, irritants, eye abnormalities (distichiasis etc…) among other causes may lead to cloudy eyes and discharge; you should flush the eye and apply an ophthalmic antibiotic ointment as directed on the product. You should also check the margin of the eyelids to look for any rogue hairs or anything else which may be irritating the eye; if there is no improvement you should visit your Veterinarian. Regards Dr Callum Turner DVM
Add a comment to Kala's experience
Was this experience helpful?
Momma
Mongerel
10 Years
0 found helpful
Hi there,

I am living in Thailand and have been helping look after the dog that lives at our block. She seems to have conjunctivitis as both her eyes are red, swollen, dischargy and pretty much closed. She keeps pawing at them. I went to the vet with a picture as the dog doesn't go on the lead and has puppies so I can't take her there. The vet gave me some antibiotic eye drops and she said to only put them in the right eye, but there was a slight language barrier.

Does that sound correct or should I put it in both eyes? As I've thought afterwards she may have thought from the picture the conjunctivitis is only in the right eye, or I might have misunderstood.

Many thanks!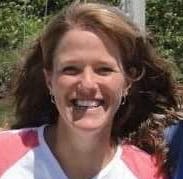 511
Recommendations
Thank you for your email. While I can't examine Momma, since you did get a prescription from the veterinarian there for the drops for her eyes, it would make since that they wanted you to put the drops in both eyes, as topical medications need to be applied to the affected area, and both eyes are affected. It would be a good idea to call the clinic or stop by and make sure, but it wouldn't make sense for them to send a drop for only the right eye is both eyes are affected.
Add a comment to Momma's experience
Was this experience helpful?
Ralf
Yorkshire Terrier
7
0 found helpful
My dog, 7 years old Yorkshire Terrier has PLE combined with PLN diagnosed month ago. Strong antibiotics he must take has weaken his immune system. We were using eye drops as well as eyebright tea. Everything improved until last night when it started all over again, and today eye specialist said that she might not be able to save his right eye. Our internist decreased medication doses and hopes that his eyes could heal by itself. Apart from meds (which we won't use anymore) and eyebright tea, is there anything we could use to support eyes healing?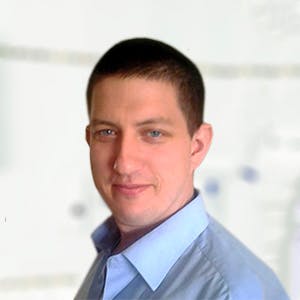 2008
Recommendations
Given Ralf's situation, if your Eye Specialist has determined that the right eye may not be saved, I cannot really recommend anything else; your Eye Specialist will be more current with ophthalmic treatments than me so I cannot think of anything different for Ralf. Regards Dr Callum Turner DVM
Add a comment to Ralf's experience
Was this experience helpful?
buddy
Pomeranian
5 Years
0 found helpful
my pomeranian was in a boxers bloody vagina for hours. his eyes touched everything. nasty. owner of boxer was crackhead; like the boxer was neglected. her eyes looked swollen, red and painful. anyways,my dogs eyes hurt him. they itch and has discharge. this happened about 6 weeks ago. thickish discharge has decreased to wetness all around eye making fur wet.very hot eyes feel. very itchy. now a lump appeared on middle part of eye lid by eyelashes. no hair on lump. it isn't a tag type growth, just lump maybe wee bit bigger than size of sunflower seed smaller than raisin.
what is going on? eyes hurts him. he hides eyes, blinks lots, sad, maybe sleeping more too. help plz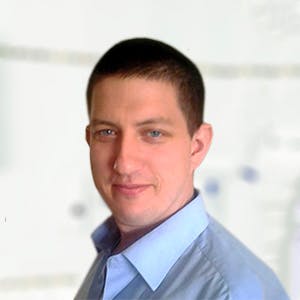 2008
Recommendations
If you are seeing a mass on the eyelid, it may be related to some infection or a blocked gland which is forming a cyst; without seeing the mass I cannot say for sure. You should make sure that the eyes are regularly flushed out and apply an antibiotic ophthalmic ointment to the eyes for infection; for the mass on the eyelid, I would suggest a visit to your Veterinarian to see what they make of it as it is difficult to say without examining it. Regards Dr Callum Turner DVM
Add a comment to buddy's experience
Was this experience helpful?
Samantha
Shih Tzu
3 Years
0 found helpful
Medication Used
Sulfacetamide sodium opthalmic solu
My shih tzu woke up the other morning and *boom* pink eye. Its bacterial because it had a lot of discharge, red & swollen. Vet visit unfortunately is something I cannot afford at the moment. My sister son had the pink eye not that long ago & asked if I wanted to use the antibacterial eye drops she had. I did a little research to see if it was ok and to my surprise, It said it was safe to use but might not be effective. From a medical standpoint, would this be ok? I rather at least try verses not doing anything at all. Its been 3 days now and it looks better than it did on day 1. I keep around the eye as clean as I can.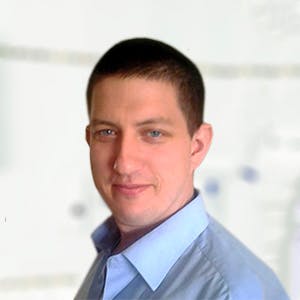 2008
Recommendations
I will only recommend that you use a veterinary ophthalmic solution like Vetericyn as I am unaware of the specific products you are referring too; you can get Vetericyn from your local pet shop or online. Make sure you keep the area clean and apply the drops as directed. Regards Dr Callum Turner DVM https://store.vetericyn.com/index.php/animal-ophthalmic-gel-3-oz.html
Add a comment to Samantha's experience
Was this experience helpful?
Bentley
Chihuahua
6years
0 found helpful
My dog bentley was diagnosed with conjunctivitis I was given eye drops and antibiotic it cleared up but came back a week later I gave him more eye drops and it went away now it's back will this keep happening or could it be something else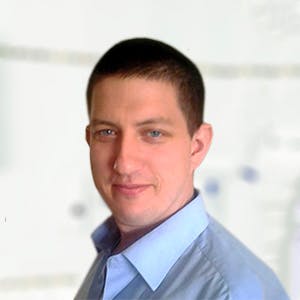 2008
Recommendations
It is possible that treatment is only suppressing infection and not actually curing it, it would be best to return to your Veterinarian as Bentley may also require systemic antibiotics to use together with the eye drops. If issues continue, culture and sensitivity testing may be valuable to see if a more suitable antibiotic may be found. Regards Dr Callum Turner DVM
Add a comment to Bentley's experience
Was this experience helpful?
Gizmo
Rat Terrier/ chihuahua
8 Years
0 found helpful
Has Symptoms
Redness, mucous in eyes, unable to open eyes fully
My dog has conjunctivitis in both eyes and my veterinary clinic is closed today. Going to an emergency clinic is extremely expensive and unfortunately an option I'm desperately trying to avoid due to financial reasons. Is there any way to keep my dog comfortable until I can get him into see his veterinarian tomorrow?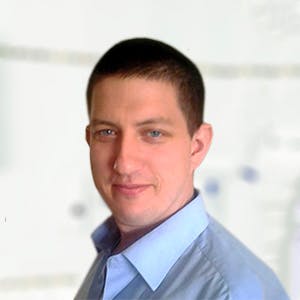 2008
Recommendations
There are various causes of conjunctivitis or reddening of the eyes; it is important to clean the eyes of any discharge or debris, afterwards apply a canine ophthalmic ointment to the eye and repeat as directed on the ointment tube. Once your Veterinarian opens, ensure that you visit; if there is blood coming from the eye or the eye is protruding I would recommend visiting the Emergency Clinic regardless of cost. Regards Dr Callum Turner DVM
Add a comment to Gizmo's experience
Was this experience helpful?
Jack
Miniature Pinscher chihuahua terrier mix
16 Years
0 found helpful
Does age have anything to do with conjunctivitis? My min pin chihuahua is 16, and over the last year his eyes have become more and more cloudy, and sometimes red where the white parts are. I've taken him to the vet a few times and they have once diagnosed him with an ulcer in his eye which I got drops for and got better, but I keep having to go get him checked and get these drops since his eyes seem to still get red often, and stay cloudy. Please help!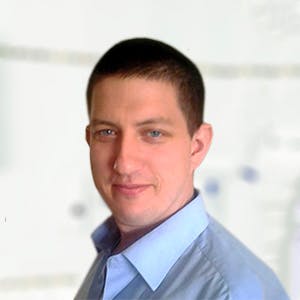 2008
Recommendations
Cloudiness of the eyes occurs in dogs as they age which is called nuclear sclerosis and is a part of aging; older dogs may have a decrease in tear production which may cause drying of the eyes which may lead to an increase in infections and corneal ulcers. A Schirmer eye test would give an indication of whether there was a decrease in tear production; if this is the case, artificial tears may be useful. Regards Dr Callum Turner DVM
Add a comment to Jack's experience
Was this experience helpful?
SJ
Pomeranian
1.3 Years
0 found helpful
Hi My dog has a pink and Swollen eye. she is not keeping the full eye open. the Vet checked and said there is infection but no ulcers. She has been given NeopolyDEX Ophthalmic Suspension I just put the first drops in how quickly can I see improvement I just want to understand what would be the right time to say she is not healing and needs to be rechecked ?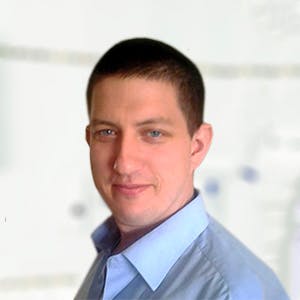 2008
Recommendations
The use of products like NeopolyDex can be useful for treatment pink swollen eyes in dogs; you should continue to see improvement over the next few days to week as long as you use the product as directed. NeopolyDex contains two antibiotics and a steroid to help with infection and inflammation of the eye, for simple cases this is usually enough; if there is another underlying issue this may need to be addressed if there is no resolution of symptoms. Regards Dr Callum Turner DVM
Add a comment to SJ's experience
Was this experience helpful?
Rocket
Cocker Spaniel
4 Years
0 found helpful
My 4 years old cocker spaniel has bilateral pink eye. We had a dog friend who recently came over with pink eye too. This is the second time it happens to him and the first time the doctor gave him eye drops with gentamycin and bethametasone. In how many days should I see any improvement? I started the eye drops 2 days ago.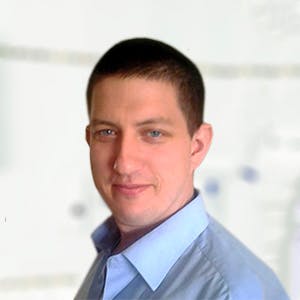 2008
Recommendations
You should start to see improvement in the treatment of pinkeye within two to three days, if you haven't seen any improvement by day four visit your Veterinarian. Viral pinkeye is less common but the drops wouldn't be able to treat viral infections; cold compresses and artificial tears may help. Regards Dr Callum Turner DVM
Add a comment to Rocket's experience
Was this experience helpful?
Presley
Corgi mix
10 Weeks
0 found helpful
How much would it be to treat a puppy with noticeable viral pink eye? She's pawing at her eye. It's red and she has mucous and it looks like it hurts her to blink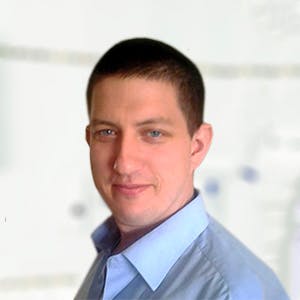 2008
Recommendations
Reddening of the eye maybe caused by a few different causes (not only just viruses) including lack of tears, immune system disorders, dry eyes, glaucoma, uveitis, ulceration etc… The treatment would be dependent on the primary cause, especially as some causes require long term management; typically for a simple infection treatment shouldn't break the bank, visit your Veterinarian for an examination and quotation for treatment. Regards Dr Callum Turner DVM
My dog has got pinky eye but its only in one eye, i havent been to the vets as my gets very aggressive when taken to vets, its an American akita and he can get very aggressive when handled by strangers. Vets have said they will not give him any medication until inspection. So what should i do?
Add a comment to Presley's experience
Was this experience helpful?