E. Coli Infection in Dogs
E. Coli Infection in Dogs
Written By hannah hollinger
Published: 09/30/2015
Updated: 07/28/2021
Veterinary reviewed by Michele K.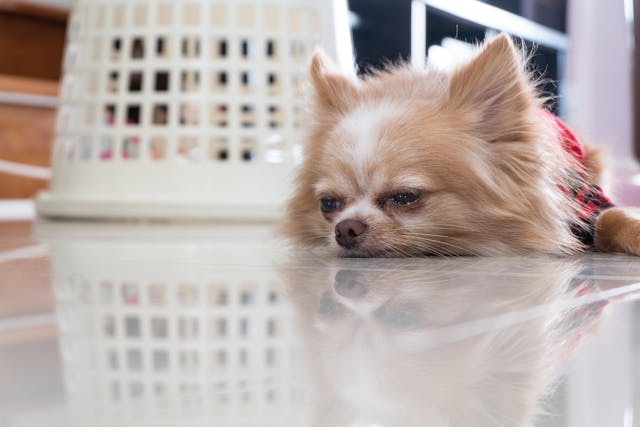 What is E. Coli Infection?
E. Coli infection is more commonly found in newborn puppies in the first few weeks of life; however, it can be found in dogs of any age. The onset is often very sudden, and can lead to serious complications, so it must be treated immediately. E. coli infection can lead to blood poisoning, or septicemia, and has been found to compound with parvovirus in dogs and puppies, leading to an increased risk of death by parvovirus.
The bacterium Escherichia coli, more commonly referred to as E. coli, resides in the lower intestines of dogs and is typically benign. However, when highly concentrated, it causes an acute reaction known as colibacillosis or E. coli infection.
E. Coli Infection Average Cost
From 36 quotes ranging from $500 - $6,000
Get a free pet insurance quote in less than 60 seconds!
Easily compare quotes from the most trusted pet insurance companies in the United States.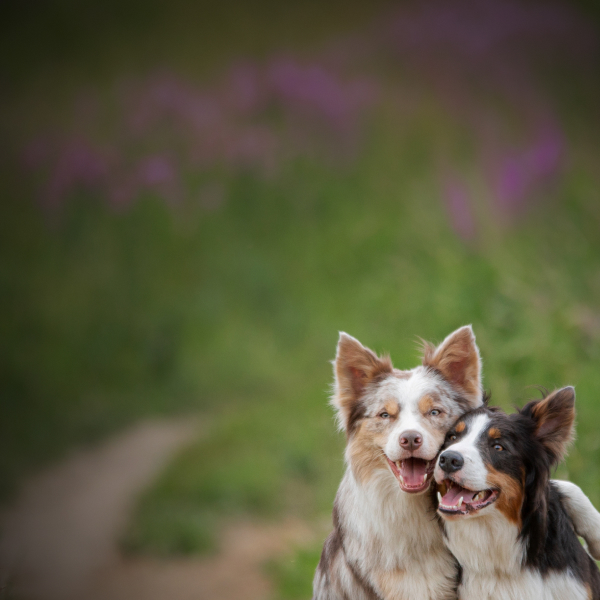 Symptoms of E. Coli Infection in Dogs
Vomiting
Lack of appetite
Dehydration
Rapid heart rate
Depression
Lethargy
Malaise/weakness
Diarrhea
Low body temperature
Bluish gums, nostrils, ears, lips, and anus
Causes of E. Coli Infection in Dogs
E. Coli infection is typically caused by puppies being born to an unhealthy mother. Puppies' immune systems are typically supplemented by their mother's colostrum, the antibody-rich milk produced soon after birth. When puppies do not receive colostrum for any reason, they suffer increased vulnerability to various infections. Risk factors are poor nutrition of birthing mother, unsanitary or crowded birthing environment, mammary gland infection of a nursing mother who has E. coli infection herself and prolonged birth. Causes also include contact with an infected animal or objects, such as bedding, that has been contaminated by an infected animal. It is because of these causes that E. coli infection is often contracted in conjunction with other infections, commonly parvovirus.
The best way to prevent E. coli infection in dogs is to maintain sanitary conditions in a birthing environment and maintain proper nutrition in a pregnant dog. Less commonly, dogs can get E. coli infection from contaminated food or water. In common kennel areas, regular cleaning of facilities is a source of prevention, as is proper nutrition. Feeding a raw diet may increase a dog's risk, as can exposure to an infected dog, cat, or person. Be sure to maintain proper hygiene for your dog and yourself. Wash your dog's food bowl after each meal, if you have multiple pets and you suspect one is infected, keep them separate. Additionally, wash your hands after handling food and dogs.
Diagnosis of E. Coli Infection in Dogs
A speedy diagnosis will depend upon seeking prompt veterinary care and describing your dog's risk factors for E. Coli infection. A sample of your dog's feces will be taken and examined underneath a microscope, and the veterinarian will conduct a physical rectal examination to check for abnormalities. A complete blood count will be taken to measure red and white blood cells, as a decrease in white blood cells is one of the first signs of parvovirus. Your dog's blood will also be analyzed for a biochemistry profile, which will determine if E. coli is present in your dog's blood and at what levels, as well as indicate if your dog has blood poisoning. A urinalysis will also indicate if there are any further abnormalities, which may indicate other concurrent issues.
Treatment of E. Coli Infection in Dogs
If your dog tests positive for E. coli infection, he will very likely need to be hospitalized in order to achieve stabilization and begin treatment. This will include an IV in order to restore and maintain fluid and electrolyte levels. In the case of severe dehydration accompanied by diarrhea, your dog will be given a solution of glucose. Typically antibiotics will be prescribed to treat the E. coli infection itself. Because of the rapid onset of the infection, timing of treatment correlates to a dog's chance of success. There is very high morbidity, over 95%, in young puppies that are left untreated, and a chance that death can occur even with treatment.
Worried about the cost of treating your pet's symptoms?
Pet Insurance covers the cost of many common pet health conditions. Prepare for the unexpected by getting a quote from top pet insurance providers.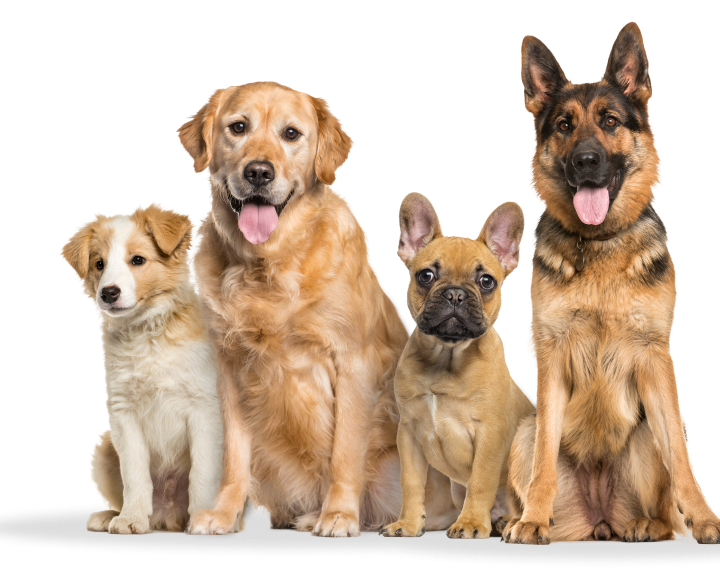 Recovery of E. Coli Infection in Dogs
Provide your dog with a warm and very comfortable space to rest, possibly in a cage, during recovery period. Restrict activity and monitor vitals and behavior carefully. The veterinarian may have specific nutritional instructions for your dog, such as bottle-feeding, during this period. If your puppy is under six weeks old, and the mother is unavailable or infected, your puppy may continue to require intravenous nutrients and hospital monitoring.
You will bring your dog back into the veterinarian for regular blood tests in order to monitor the levels of E. coli infection in your dog's blood. Be sure to contact the veterinarian immediately should you notice a change in your dog's body temperature and health.
Cost of E. Coli Infection in Dogs
An E. Coli infection is dangerous for anyone to suffer from, even your furry family members. For puppies, the timing of the treatment is just as important as the treatment itself. A trip to the veterinarian's office is always necessary! The veterinarian will need to hospitalize your dog and start him on intravenous fluids to help regulate his electrolytes and prevent severe dehydration. This can cost between $67 and $95. If severe dehydration has already occurred then, your dog may need an oral solution of glucose which can cost around $40 on average. Your dog will also need antibiotics to fight off the infection. Normally, antibiotics can run between $10 and $100. 
E. Coli Infection Average Cost
From 36 quotes ranging from $500 - $6,000
Top
E. Coli Infection Questions and Advice from Veterinary Professionals
Border Collie
Sky
9 Months
2 found this helpful
2 found this helpful
My pet has the following symptoms:
Farting Really Bad And It Smells
My dog has been farting really bad because when I got home I saw raw eggs on the kitchen floor and I am pretty sure he ate some of them. After that I have been noticing that he has been farting so bad and it smells so bad also. Does this mean he's gonna get e coli or salmonella?
Was this question and answer helpful?
Havanese
Penny
3 Years
11 found this helpful
11 found this helpful
My pet has the following symptoms:
My dog was in the water in north van and drank a bit. She has been vomiting for 24 hours and extremely lethargic. Hasn't eaten anything yesterday or today water has been minimal. I think my dog has E. coli is there anything we can do and give her from home while we wait for our vet appointment tomorrow??
Lake and river water is full of lots of nasty stuff including bacteria, parasites, toxins (in some places) among other things; you should ensure that Penny stays hydrated if she keeps vomiting but if she is unable to keep anything down you should visit an Emergency Veterinarian to be on the safe side. Regards Dr Callum Turner DVM
Aug. 2, 2018
Was this question and answer helpful?
E. Coli Infection Average Cost
From 36 quotes ranging from $500 - $6,000
Get a free pet insurance quote in less than 60 seconds!
Easily compare quotes from the most trusted pet insurance companies in the United States.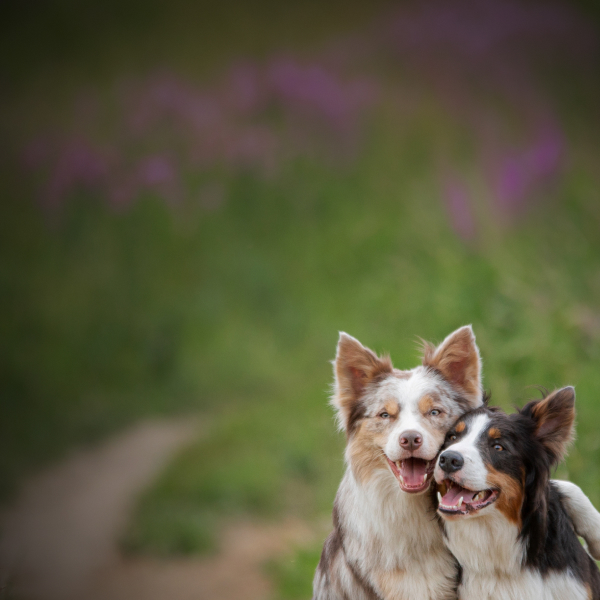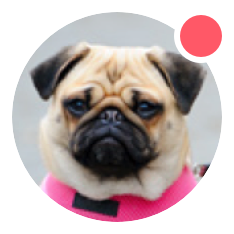 Need pet insurance?