What is E. Coli Infection?
E. Coli infection is commonly found in newborn puppies in the first few week's of life; however, it can be found in dogs of any age. The onset is very sudden, and can lead to serious complications, so it must be treated immediately. E. coli infection can lead to blood poisoning, or septicemia, and has been found to compound with parvovirus in dogs and puppies, leading to an increased risk of death by parvovirus.
The bacterium Escherichia coli, more commonly referred to as E. coli, resides in the lower intestines of dogs and is typically benign. However, when highly concentrated, it causes an acute reaction known as colibacillosis or E. coli infection.
Book First Walk Free!
Symptoms of E. Coli Infection in Dogs
Vomiting
Lack of appetite
Dehydration
Rapid heart rate
Depression
Lethargy
Malaise/weakness
Diarrhea
Low body temperature
Bluish gums, nostrils, ears, lips, and anus
Causes of E. Coli Infection in Dogs
E. Coli infection is most commonly caused by puppies being born to an unhealthy mother. Puppies' immune systems are typically supplemented by their mother's colostrum, the antibody-rich milk produced soon after birth. When puppies do not receive colostrum for any reason, they suffer increased vulnerability to various infections. Risk factors are poor nutrition of birthing mother, unsanitary or crowded birthing environment, mammary gland infection of a nursing mother who has E. coli infection herself and prolonged birth. Causes also include contact with an infected animal or objects, such as bedding, that has been contaminated by an infected animal. It is because of these causes that E. coli infection is often contracted in conjunction with other infections, commonly parvovirus.
The best way to prevent E. coli infection in dogs is to maintain sanitary conditions in a birthing environment and maintain proper nutrition in a pregnant dog. Less commonly, dogs can get E. coli infection from contaminated food or water. In common kennel areas, regular cleaning of facilities is a source of prevention, as is proper nutrition. Feeding a raw diet may increase a dog's risk, as can exposure to an infected dog, cat, or person. Be sure to maintain proper hygiene for your dog and yourself. Wash your dog's food bowl after each meal, if you have multiple pets and you suspect one is infected, keep them separate. Additionally, wash your hands after handling food and dogs.
Diagnosis of E. Coli Infection in Dogs
A speedy diagnosis will depend upon seeking prompt veterinary care and describing your dog's risk factors for E. Coli infection. A sample of your dog's feces will be taken and examined underneath a microscope, and the veterinarian will conduct a physical rectal examination to check for abnormalities. A complete blood count will be taken to measure red and white blood cells, as a decrease in white blood cells is one of the first signs of parvovirus. Your dog's blood will also be analyzed for a biochemistry profile, which will determine if E. coli is present in your dog's blood and at what levels, as well as indicate if your dog has blood poisoning. A urinalysis will also indicate if there are any further abnormalities, which may indicate other concurrent issues.
Treatment of E. Coli Infection in Dogs
If your dog tests positive for E. coli infection, he will very likely need to be hospitalized in order to achieve stabilization and begin treatment. This will include an IV in order to restore and maintain fluid and electrolyte levels. In the case of severe dehydration accompanied by diarrhea, your dog will be given an oral solution of glucose. Typically antibiotics, such as ceftiofur, cephalexin, and cefpodoxime, will be prescribed to treat the E. coli infection itself. Because of the rapid onset of the infection, timing of treatment correlates to a dog's chance of success. There is very high morbidity, over 95%, in young puppies that are left untreated, and a chance that death can occur even with treatment.
Recovery of E. Coli Infection in Dogs
Provide your dog with a warm and very comfortable space to rest, possibly in a cage, during recovery period. Restrict activity and monitor vitals and behavior carefully. The veterinarian may have specific nutritional instructions for your dog, such as bottle-feeding, during this period. If your puppy is under six weeks old, and the mother is unavailable or infected, your puppy may continue to require intravenous nutrients and hospital monitoring.
You will bring your dog back into the veterinarian for regular blood tests in order to monitor the levels of E. coli infection in your dog's blood. Be sure to contact the veterinarian immediately should you notice a change in your dog's body temperature and health.
Cost of E. Coli Infection in Dogs
An E. Coli infection is dangerous for anyone to suffer from, even your furry family members. For puppies, the timing of the treatment is just as important as the treatment itself. A trip to the veterinarian's office is always necessary! The veterinarian will need to hospitalize your dog and start him on intravenous fluids to help regulate his electrolytes and prevent severe dehydration. This can cost between $67 and $95. If severe dehydration has already occurred then, your dog may need an oral solution of glucose which can cost around $40 on average. Your dog will also need antibiotics to fight off the infection. Normally, antibiotics can run between $10 and $30. However, an E. Coli infection requires specific antibiotics, and they can be pricey. Ceftiofur is a liquid antibiotic and can cost around $200-$224 per 100ml bottle. Cephalexin 500mg is an antibiotic that comes in tablet form and are sold in 100ct bottles for $30-$45. Finally, Cefpodoxime 200mg also comes in a tablet form and can be sold for $200 per 100ct bottle.
E. Coli Infection Questions and Advice from Veterinary Professionals
Pico
Mixed
9 Years
1 found helpful
Medication Used
Clavamox antibiotic- oral
Our 9 year old chihuahua mix was recently diagnosed with e. coli pneumonia! He is an otherwise healthy dog who is in great shape, walks daily and competes in k9 agility. He began waking from a deep sleep hacking and a chest x ray revealed pneumonia. He was treated by the symptoms returned. He had a repeat xray and a tracheal wash which was sent to the lab. The results were 'heavy e. coli'. The only recent change is a switch to a commercially prepared complete frozen raw diet. I'm concerned because it recurred and I'm not familiar with this type of pneumonia.
Anne, this is regarding Duncan's experience. Our 13 year old Westie has e. Coli in the phlegm coming out of her nose. For two months she has had problems with hacking, head shaking, thick phlegm in her nose that I pull out, sometimes a foot. Some minor seizures that are better. This is the third antibiotic which might be helping...zeniquin 25 mg. Do you know what caused the nasal e. Coli. No one seems to know.
my 10 year old male westie (Duncan) has had bronchial issues most of his life--in the last year though, he has had pneumonia 3 times. He was given baytril and clavamox each time, and seemed to improve, but then the congestion and coughing came back. Finally got some of his phlegm cultured, and it showed e. coli. Vet said that baytril and clavamox will not work as the e. coli is resistent. Duncan is now taking Sulfamethoxazole Trimethoprim - this med seems to be working much better-his congestion and coughing have lessened considerably-you might want to ask your vet about this med.
Add a comment to Pico's experience
Was this experience helpful?
Toby
English bull terrior
5 Years
0 found helpful
Has Symptoms
Severe diarrhea difficulty walking
Severe diarrhea and not able to wal
Medication Used
Metronidazole, rovera, tramadol,
Hello our 5 yr old English Bull Terrier had severe diarrhea and had difficulty walking. We immediately took him to the emergency vet. They put him on IV fluids, took xrays and admitted him. Possible obstruction in intestines was suspected pending further X-ray. 24 hrs later vet recommended exploratory surgery to confirm or deny obstruction. Surgery was done but no obstruction was found. Bacterial infection was diagnosis. He was given an injection of antibiotics and sent home with internal sutures, anti-diarrhea medication as well as pain meds and put on a bland diet of boiled chicken and rice. 4 days later the incision started to abscess so we rushed him back. The infection required a 3 and a half hour surgery to remove abscesses and 3 layers of stitching including staples as the sutures would not hold. Results of cultures revealed e-coli and strep. He is still in vet hospital and we just got word the incision is starting to abscess again. The vet is starting more specific anti-biotics to treat those types of bacteria. A week before this happened Toby spent 3 days at a board and care over the holidays. Could he have picked up these nasty bugs there? The vet is just telling us they are doing everything they can. We are concerned he might not make it. Any other advice on treatment would be appreciated. Thank you
Add a comment to Toby's experience
Was this experience helpful?
Tupper
Chihuahua/Pomeranian
10 Years
0 found helpful
Has Symptoms
redness in area of infection
sporatic ear and skin infections
Medication Used
simplicef 100mg once daily 10 days
tramadol 50mg twice daily as needed
Hello, my 10 year old Chihuahua/Pomeranian dog has had UTI infections on and off for 2 1/2 years now. She also had issues in the past with bladder stones. She is on a HP diet due to these issues and some skin allergy concerns. Right now the main issue seems to be these UTI infections - they just won't go away. She just had a full work up which showed an E-coli infection which is being treated for 3 days now. We haven't seen much improvement. Is there anything else besides the course of antibiotics that can be done? She's so miserable - constant urination, urination in her sleep and more than normal water intake. We have 1 dog that loves to give kisses, especially to areas of concern with her -- could this be the cause or contribute to the cause?
would like to see the answers no point just seeing the question
Hi, my 16 yr old mini schnauzer has chronic UTIs caused by stones. He became resistant to antibiotics and seem to not really heal from the uti. I started treating him using natural medicine such as using D-Mannose by Zazzee natural I bought from Amazon. D-Mannose 180 Veggie Capsules | 1000 mg per Serving | Fast-Acting | Higher, Extra Strength Dosage | Vegan | All-Natural, Potent, and Lasting Urinary Tract support. I open a capsule and mix with food. I do this because antibiotics work for a while then stop and I don't like giving him antibiotics on a long term basis.
I noticed a vet did not give a comment on what to do for your issue, my 13 year old poodle has the same symptons and the same diagnosis right now...… since it has been 3 months since you posted, how is your dog and what did you do that worked?
Add a comment to Tupper's experience
Was this experience helpful?
Dozer
Rottweiler
3 Years
0 found helpful
Hi my friend has a purebred rotti his skin has started eating itself she has been to the vet it has cost over 7000 he was put on several antibiotics no help they finally did blood test after she asked them repeatedly it came back ecoli they recommend a raw diet of chicken he has lost so much weight she got up this morning to diarrhoea and blood everywhere in her laundry she is taking him back to this vet I'm extremely worried what do u advise
Add a comment to Dozer's experience
Was this experience helpful?
Norman
Brussels griffon
8 Years
0 found helpful
Has Symptoms
Diarrhea, vomiting, anorexia
My 8 yr old Brussels Griffon was diagnosed with HUC (hystiocystic ulcerative colitis). As a puppy we had bouts of diarrhea/colitis which cleared up when giving metronidazole and sulfasalazine. Last August 2018 he got a bout of diarrhea that didn't clear up and actually got worse. Metronidazole & sulfasalazine were given for a longer period with no resolution. By December we were sent to a specialist who did an ultrasound and purposed the possibility of HUC - a certain type of diarrhea/colitis seen in boxers and 1 French bull dog, but never documented in a Brussels Griffon. The treatment for HUC (which is an invasion of the large bowel mucosa by E. coli causing ulcerations and resulting in mucous/bloody stools) was Baytril. We put my dog on a daily dose of Baytril for 5 months and almost instantly his diarrhea improved. He was in remission for three months post treatment, but as of July 2019 he relapsed. At that time the vet believed his diarrhea/colitis was caused by a food allergy - as a puppy he was very itchy and I did a food exclusion diet and found out (myself without the help of a vet) he had a food sensitivity to chicken. He had been eating acana lamb & apple for years and for 4 yrs straight he never had any bouts of diarrhea. The vet attempted to put him on Rayne kangaroo diet which he adamantly refused to eat. I returned the food only to have the vet suggest a Rayne rabbit diet. He refused to eat that as well and at that time his diarrhea/colitis got worse...lots of mucous and increased frequency. The vet finally agreed with me and prescribed another course of Baytril. Within a day my dogs bowel movements improved! But, he began vomiting and is now anorexic. He absolutely refuses to eat the rabbit dog food prescribed so I returned it to the vet. He visited the vet yesterday as he was very lethargic and I am very concerned. He received subcutaneous fluids, anti-emetic (cerenia) and they drew blood. His blood work came back with a slight elevation in alk phos and a pancreatic enzyme (?lipase). His kidney function is normal. I put him back on his old food, acana lamb and his appetite has improved but he remains quite lethargic. He also has an interesting symptom of an increase in itchiness when his colitis flares - I believe this is why the vet thinks he has a food allergy. And, just prior to the relapse in colitis this past July, the whites of his eyes became quite red and remain reddened. He rubs his left eye quite frequently. When I was at the vet yesterday, the vet checked his tear production and also made sure he didn't have a corneal ulcer. Both tests came back negative. A website I came across suggested that long term use of Baytril could cause canine cataract. I spoke with the vet about this and she was pretty sure that there were no instances to suggest cataract development in Baytril use. Another interesting "symptom" my dog has developed is a left sided heart murmur. He never had a heart condition until his vet visit this past July. Does anyone else have a similar experience with HUC and E. coli? And if so, what worked for you and your dog? I am desperate to treat my dog. This entire situation is incredibly frustrating and I fear my dog's health is getting worse! We have an appointment with an internist in September and hopefully we can arrange a colonoscopy to determine once and for all exactly what is going on.
Dear Norman's owner,
Look up treatment for ESBL in dogs.
My Aunt had ESBL UTI for over 1 1/2 years before the hospital figured it out. It kept coming back every few months because it requires a very special antibiotic. ESBL is very contagious to and from humans and dogs. Primarily by food. My aunt lives with me and kept sneaking my dog bites of her food, I sure that's how he got it. He passed last week. Sammy had all the same symptoms as your dog off and on for about a year. Unfortunately, when he had a wellness check and his shots 3 weeks ago the vet thought he was fine. We thought the diarrhea was from his food too. ESBL eventually wore him down.
Look it up and you'll see what I mean. It can be treated but needs to be done right! ESBL can also, turn into a staph infection. Humans can carry the disease and be fine too. I hope Norman gets better!!! Please update.
Add a comment to Norman's experience
Was this experience helpful?
JJ
Beagle
5 Years
0 found helpful
Has Symptoms
dry hack, congested cough
My dog was diagnosed with severe pneumonia from e-coli being in her lungs. She spent time in an oxygene chamber and amazingly lived. She has been on Clavaseptin about 93mg every 12 hours for the last 11 days but the cough has not cleared up.It certainly is much less than before she was admitted to the hospital. The vet then prescribed a higher dosage of 125 mg every 12 hours but her coughing seems to have increased. I noticed that the first 24 hours of her with the new dosage, her coughing has gotten more frequent again and is very harsh, deep, dry coughing with a significant dry hack at the end of her coughing fit. Does the antibiotic encourage coughing so that she can expel it from her lungs? It just seems as though she is getting far worse with her coughing. Could these antibiotics possibly be needed for months before I notice a significant positive improvement? Thank you.
Add a comment to JJ's experience
Was this experience helpful?
Sky
Border Collie
9 Months
0 found helpful
Has Symptoms
farting really bad and it smells
My dog has been farting really bad because when I got home I saw raw eggs on the kitchen floor and I am pretty sure he ate some of them. After that I have been noticing that he has been farting so bad and it smells so bad also. Does this mean he's gonna get e coli or salmonella?
Add a comment to Sky's experience
Was this experience helpful?
Blue
Pit bull
10 Years
1 found helpful
My pit bull who is about 10yrs old (I adopted him this past summer) was urinating and there was a mixture of blood in it 10/17. So I took him to the vet and They gave him meds for a Uti which didn't work and then they realized his bladder was enlarged after I had an ultra sound done. Since he wasn't nuetered they told me I should have him nuetered which would make his prostate go down. I had him nuetered and now he's still urinating blood. I had a urine culture done which now shows Ecoli bacteria and he has been on 4 different meds these past 3 weeks and nothing is working .. what do I do now???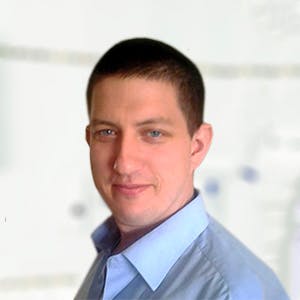 3320
Recommendations
From the urine culture, you should have sensitivity testing done so that a more suitable antibiotic can be determined to treat the infection, throwing random antibiotics at an infection like this is not a good idea so a more direct approach should be taken. Sensitivity testing isn't expensive and can be valuable in these types of cases, I am all for a more specific direct approach in cases like these. Regards Dr Callum Turner DVM
When I got home I saw raw eggs on the floor all broken... I'm pretty sure my dog, he is 9th months old ate them and left some. After that I noticed that he has been farting really bad... does this mean he has an e coli or salmonella?
Add a comment to Blue's experience
Was this experience helpful?
Charli
Miniature Schnauzer
30 Months
1 found helpful
Has Symptoms
Discharge licking genitals
after swab was cultured. I opted for treatment of an anti biotic before getting her sedated to check for urinary stones etc . She was on another anti biotic for a week prior to the current but this type caused her to get breathless. She is now in 240mg twice daily .....half tablet ......of trisul. (Nz) she has been on for two weeks thus far and I'm still using a numbing anti biotic cream too as there is still obvious signs of discharge. Had been yellow ish and thick previously. No signs of this abating and wondered what your recommendations are please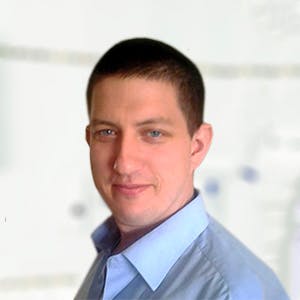 3320
Recommendations
If there is still discharge present, I would recommend swabbing again to see if there are any pathogens still present and to determine the type of discharge (from infection or contact dermatitis). Ensuring the genitals are clean is important, however sometime discharge may occur which is just due to skin inflammation and not infectious in origin; again visit your Veterinarian for another swab. Regards Dr Callum Turner DVM
Add a comment to Charli's experience
Was this experience helpful?
Penny
Havanese
3 Years
0 found helpful
My dog was in the water in north van and drank a bit. She has been vomiting for 24 hours and extremely lethargic. Hasn't eaten anything yesterday or today water has been minimal. I think my dog has E. coli is there anything we can do and give her from home while we wait for our vet appointment tomorrow??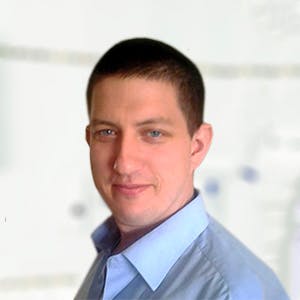 3320
Recommendations
Lake and river water is full of lots of nasty stuff including bacteria, parasites, toxins (in some places) among other things; you should ensure that Penny stays hydrated if she keeps vomiting but if she is unable to keep anything down you should visit an Emergency Veterinarian to be on the safe side. Regards Dr Callum Turner DVM
Add a comment to Penny's experience
Was this experience helpful?
Lady
English Bulldog
5 Years
1 found helpful
Has Symptoms
Lethargy, fever, and vomiting.
Hello, my started her heat about 4 days ago. She has been fine until late-night when she became very lethargic and vomited twice. This morning we noticed some thick bloody/pus liquid coming out of her vagina. We brought her to the vet today. They say she has ecoli and needs surgery to remove her uterus. Does this seem correct to You? She also had a 105temp.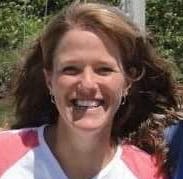 1611
Recommendations
Thank you for your email. Pyometra is a common disease in unspayed female dogs, and can very quickly become a life-threatening emergency. If your veterinarian is recommending surgery, it would be best to have that done. I hope that she is okay.
We are I just wanted another opinion. She is there now we're hoping they will be doing the surgery tomorrow. Thank you.
Add a comment to Lady's experience
Was this experience helpful?
Jasper
Beagle
9 Years
0 found helpful
We recently lost two dogs to e.coli. The first was being treated for IAMH when the second starting exhibiting symptoms. The first one passed and his necropsy showed the cause was e.coli. Despite immediately being put on antibiotics, too much damage had been done and we lost the second one. We don't know where they picked it up and are concerned about getting another dog. Found no dead animals in yard, and filled in a pond they drank out of. How long can an e.coli contamination last in a yard that contains no feces and obvious source for e.coli?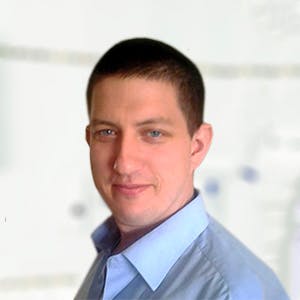 3320
Recommendations
One problem with E. coli is that it is a normal inhabitant of the gastrointestinal tract, however there are various different types of E. coli which may affect animals (and humans) and may be picked up from faecal material, contaminated food among other sources. I cannot say specifically how it was picked up because E. coli is a 'normal' finding in faecal tests. Regards Dr Callum Turner DVM www.cdc.gov/ecoli/general/index.html
Add a comment to Jasper's experience
Was this experience helpful?
Harley
Yorkie-Silky
8 Years
0 found helpful
Just curious to know if dogs can carry E. Coli without necessarily being symptomatic. What precipitates that question is that I keep experiencing digestive issues that seem to be infectious in nature, but we can't figure out what the source is. In doing some research, I found that dogs MIGHT carry E. Coli without the owner's awareness, then pass it on to the owner (I do allow Harley to kiss me on the mouth, and he's a Yorkie/Silky mix, so he's a licker!). Harley himself seems quite spry and healthy, with no apparent symptoms at all.

Any feedback greatly appreciated!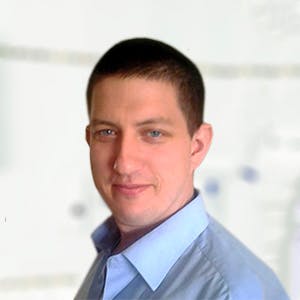 3320
Recommendations
Finding E. coli in a dog's faeces is around as normal as a dog wanting to chew on a bone; it is a finding which is considered 'normal' and most dogs are asymptomatic, whether or not it is related to your health issues is another question. I never recommend an owner to allow a dog to kiss their mouth, kissing of the neck only out of the interests of hygiene since they lick themselves, may lick or eat things from the floor etc… Regards Dr Callum Turner DVM
Add a comment to Harley's experience
Was this experience helpful?
Noodle
Labrador Retriever
13 Weeks
0 found helpful
Noodle was treated for a uti, after first round of antibiotics didn't work she had a urine test done that indicated something within the kidneys. So we sent in urine for a caulture, it came back positive for e coli. Noodle is on cefpodoxime 100mg for 2 days now and today she is painting when she is just laying around; her ears, nose, paws, and groin area feel hot to me (i dont have a thermometer). Her eyes are a little blood shot She seems week, tired, and irritable. She is still eating and drinking, but she seems to really gulp down the water. I have no clue what is going on with her kidneys, just that she has e coli in her bladder. No diagnosis on the kidneys. The vet is treating the e coli fifirst then looking into the kidneys. I am just worried she might be having a reaction to her medication or that this is worse than what my vet thinks?.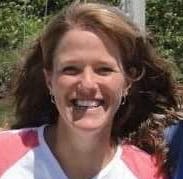 1611
Recommendations
Thank you for your email. Given what you're describing , it would be best to have her examined again by your veterinarian, and possible lab work done to assess her kidney function. She may need further diagnostics into what is going on with her, as that is not a common reaction to an antibiotic. I hope that she is okay.
Add a comment to Noodle's experience
Was this experience helpful?
Princess
Poodle
12 Years
0 found helpful
I have a 6 pound 12 year old poodle with e coli and her brother 7 lb. 12 years old that doesn't have it. They are always together. We have been giving her all the medicine, Clavamox, Metronidazole Benzoate, and Sucralfate the vet have been having us give her. Now they want to start her on another one tomorrow because of the type of e coli she has. Do we need to separate the two of them for her brothers sake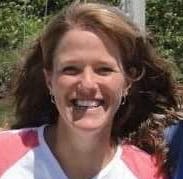 1611
Recommendations
Thank you for your email. Without knowing more about Princess's specific situation, I'm not sure if you need to separate them. E.Coli is a fairly normal inhabitant in feces, but Princess may have an infection elsewhere or a more serious problem. It would be best to call your veterinarian and ask whether you should be keeping the dogs separate, as they know more about her health status.
Add a comment to Princess's experience
Was this experience helpful?
Jacob
Husky
10 Years
0 found helpful
Has Symptoms
Sneezing, nasal discharge.
My Service Dog Jacob was diagnosed with nasal cancer 5/2016. Had radiation treatments in July, 2016. Did a culture sample of his nasal discharge this past Monday. Came back as E Coli. How can an intestinal bacteria be present in his nasal cavity? As of yesterday he is on 350mg of Cipro twice a day. He has been on various antibiotics over the past 16 months. Clavamox, Amoxicillin,Cephalexin. Has reverse sneezing, sneezing bouts of 6 to7 in a row.
Appetite is great, we walk two miles every day with him being off leash, so maybe 3 miles for him. Weight is 72 pounds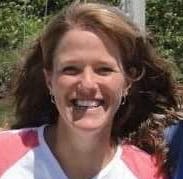 1611
Recommendations
Thank you for your email. E.Coli is found quite commonly on skin as a natural inhabitant, as well as being present in the intestine and colon. I'm glad that he is doing well on his current therapy, and hope that he continues to flourish.
Add a comment to Jacob's experience
Was this experience helpful?
Tristan
German Shepherd
4 Years
0 found helpful
I have a german shepherd that bit someone in the leg when she came into our home in the middle of the night. The bite punctured the skin and she went to the ER that night telling them a stray dog bit her so they treated her for that. My dog has his shots and is a very healthy boy; however, now she is saying she has e coli from the bite that happened at least 6 days ago. In addition, the cleaning of the wound up to this point has been showers only - no deep cleaning or antibiotic ointments, etc. Is it possible that she contracted ecoli from my dog or is it more likely it is from her not taking care of the wound? I had to put symptoms but my dog doesn't have any ... he is truly healthy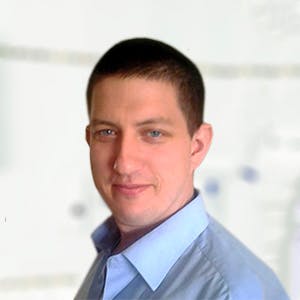 3320
Recommendations
Escherichia coli (E. coli) is commonly found in a dog's gastrointestinal tract among many other bacteria which are considered 'normal flora'; however, it is possible for a dog to have E. coli in their mouths as well since they may chew or consume on anything and everything. It is possible that your friend's wound was inoculated with E. coli during the bite or it may have occurred afterwards due to poor wound management. Regards Dr Callum Turner DVM www.ncbi.nlm.nih.gov/pubmed/14971525 (a study from Thailand but interesting anyway)
Add a comment to Tristan's experience
Was this experience helpful?
Kira
Siberian Husky
12 years +
1 found helpful
Hi, I'm not sure what kind of bacteria was found in my dog's sterile urine sample, but she was also found to have a slightly high kidney count. My vet informed me that this means the infection has spread to her kidneys. She has been prescribed Cefpodoxime for 30 days to treat the bacteria. She has been taking this medication for 10 days, and has been able to make it through the night without an accident for the last 4 nights. However, she has been very tired, and has still been drinking/urinating excessively throughout the day. Is this normal? How long can I expect it to take before she starts to regulate? Thank you in advance.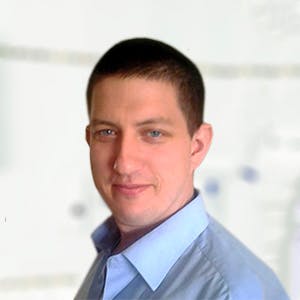 3320
Recommendations
Treatment can take a while and it is encouraging that you are seeing improvement, but it may take another ten days before you see a resolution of symptoms and then still not be a full resolution of symptoms given her age and any other possible underlying issues. Continue with the therapy prescribed by your Veterinarian for now and check in with your Veterinarian once the antibiotic course is completed for another urine test and checkup. Regards Dr Callum Turner DVM
Add a comment to Kira's experience
Was this experience helpful?
Maggie
Basset Hound
4 Years
0 found helpful
We just adopted a basset hound who just gave birth two 8 pups. We fostered Mom after she gave birth and adopted one of her pups. Mom had several procedures while being fostered. One hair follicle removed from her neck and tail, tooth extraction and then once her milk dried up, she was spayed. While fostering her she had been treated twice for UTIs. Clavamox given each time and both times when she finished her abx, her symptoms became present again. A week ago, she started having frequent urination again with discharge, took her to vet, vet more blood present in urine dip but she attributed that to her recent spay. She was not treated and we were told to keep an eye on her. Last Friday, Maggie began passing blood clots, lots of them, with bright red blood. I immediately took her back to the vet, her Urine was dipped. Positive blood, we did an X-ray, no bladder stones. I requested a urine sensitivity be done. Results came back today, E. coli was present. Her bleeding has stopped for the most part, a few mucous discharges have been present and she only has two days left on abx. What else can be done? I was also told too that she was in heat when she spayed but the vet who did the spay 3 weeks ago said it's not likely to have blood and clots now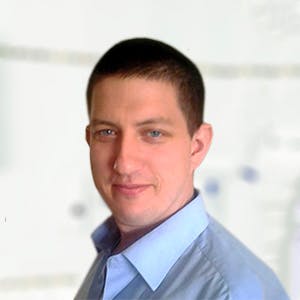 3320
Recommendations
After three weeks, I wouldn't expect to see blood clots being discharged after spaying; if the sensitivity testing came back it should have indicated an antibiotic which would be most effective for treating the E. coli infection and Maggie should be transitioned to that antibiotic if possible. Apart from that, there is little else that can be done apart from using the antibiotic indicated in the sensitivity testing. Regards Dr Callum Turner DVM
Add a comment to Maggie's experience
Was this experience helpful?
cyrus
Boxer
8 yrs
-1 found helpful
Has Symptoms
vomiting, diarrhea, weight loss,
My 8 yr NM boxer has a uti, CS of urine show 100,000 plus colonies of ecoli, blood work is WNL, fecal NPS, radiographs sent to a radiologist all organs appear good. We are on 1.5 ml baytril 100 mg, IM SID, a decreasing dose of pred acetate IM inj( to stimulate appetite) he is getting 2.8 ml of convenia sq inj once every 10 days.. because he is a boxer with a sensative stomache he is on reglan 10 mg BID, carafate slurry 1gn BID.. my Dr is going to add a 3rd abx once he starts eating again, my concern is weight loss 78 down to 60, his body condition score prior to this was 7/8... how long does it typically take to beat this bacteria?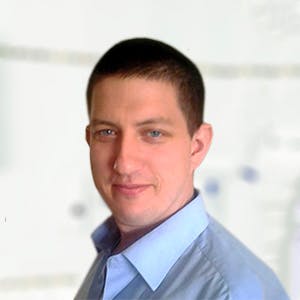 3320
Recommendations
E. coli is the most commonly found organism causing urinary tract infections; a culture and sensitivity test would give the antibiotic which the bacteria is sensitive to and is normally effective, some cases may need combination with another antibiotic. Male dogs may have a primary cause for their urinary tract infection which may be caused by many different conditions which would need to be ruled out by your Veterinarian. Treatment for urinary tract infections like this may take a few weeks to get under control in severe cases. Regards Dr Callum Turner DVM www.cliniciansbrief.com/sites/default/files/sites/cliniciansbrief.com/files/ManagingEcoliUTI.pdf
Is E. coli in a dog's urine a hazard to people? I know we have it in our lower gut. My roommates pug has it.
My weimerainer 15 years old. Baytril not effective to kill e-coli in Angel. She has had e-coli off and on for years. Had culture done to see what antibiotics work on her e-coli and none of them work. Right now I tried the SOLARAY
D-Mannose which is supposed to eat e-coli and her infection was better but it put her in a dangerous acidic state of her urine (4). Now putting 4 drops of oregano oil in a capsule and down her throat so she will swallow. I empty one of my supplement capsules and put the oregano oil in the empty capsule. This is supposed to kill e-coli. I make sure she eats after swallowing the capsule. Put mashed potatoes or any thing deelicious on food and I ordered Kelp from amazon and put a heaping spoon of kelp on the food to make her more alkaline. She is on 500 milligrams of Cephalexin every 8 hours. We will see Wed when her urine is tested but incontinence is gone. Urine looks clearer. I think the combination of oregano oil (Young Living Oil) and cephalexin 3times a day is working. Put table food on good dry food-anything to get him to eat. Baytril ruins their appetite. I am sending prayers to your be-loved boxer.
Add a comment to cyrus's experience
Was this experience helpful?
Lilah
Doberman Pinscher
9 Weeks
0 found helpful
My doberman puppy (9 weeks old) had goopy vaginal discharge, noticed it the day after we got her. It got as bad as strings hanging from her genitals inches long, right after urination. She has now been on cephalexin for almost the full 10-day term, and about halfway through it the "goopy" discharged stopped, but there is still discoloration in the last few drops of urine we wipe up. It is now very watery like urine should be which I think means progress, but I am worried it has not been eradicated from her system.

With all of the horror stories about E. Coli, I don't want to take any chances. I have taken her to 2 vets with another appointment tomorrow, and neither one seems too concerned about it (keep an eye on it kind of thing). I don't really notice any other symptoms, but the vet that gave us the prescription did look at a swab, and confirmed it to be E. Coli. I feel helpless in all of this because it sounds like this can turn life-threatening very fast... is there anything more I can be doing? Would a second round of the antibiotic likely clear it up?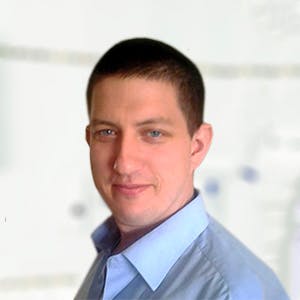 3320
Recommendations
It is so bad that Lilah is going through this at her age; E. coli is unfortunately everywhere and is a normal resident of the intestines but usually does no harm. In this case, I would have taken a sample to see if the infection was still present either with a swab or a urine culture just to be on the safe side (and to ease the concerns of a loving owner). Many time a wait and see approach is best as repeated doses of antibiotics may cause different problems later down the line. Ask your original Veterinarian who wrote the prescription to take another sample, you are paying for a test afterall. Regards Dr Callum Turner DVM
Add a comment to Lilah's experience
Was this experience helpful?
Duke & Xena
Great Dane
7 Years
1 found helpful
Hello,
I have two great danes ... female 2 yrs old and male 7 yrs old. We took both dogs camping and was informed by the campground the water tested positive for fecal matter in the well. My dogs had drank this water for almost 2 weeks before knowing this. They both have loose stool with a clear slim like coating. They both seem to be eating fine. Urinating has increased and drinking however we live in Florida and it is hot. Should I be concerned of e coli? What symptoms should I be on the look out for?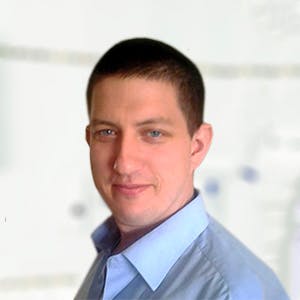 3320
Recommendations
Some types of E. coli are found naturally in the intestinal tract of animals, but there are some types which are more pathogenic and produce toxins; if the campsite have confirmed the presence of E. coli in their water it would be best to visit your Veterinarian for a faecal examination (just to rule out parasites) and to receive antibiotics if they believe that the E. coli is the cause. Symptoms are typically diarrhoea (with or without blood), vomiting, abdominal pain and fever. Regards Dr Callum Turner DVM
Add a comment to Duke & Xena's experience
Was this experience helpful?
Harley
Jack Russell Terrier
8 Years
1 found helpful
My dog Harley is a 8yr old male Jack russell he was diagnosed with a e coli bladder infection and has been on antibiotics for almost two weeks and he isn't getting better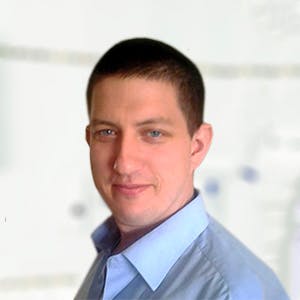 3320
Recommendations
Thank you for your question. E. coli is one of the most common urinary tract infections along with Staphylococcus, Enterococcus, and Streptococcus. There are a variety of reasons why dogs may get urinary tract infections: endocrine disorders, immunosuppression, tumours and urinary stones. If another condition is concurrent with a urinary tract infection, it would need to be treated too. Urinary tract infections usually resolve after two weeks of treatment. Was a sample taken for culture and diagnosis or a presumptive diagnosis performed? I would recommend culture and sensitivity to be carried out to ensure that the treatment is specific for the bacteria present. Regards Dr Callum Turner DVM
Can an infection of e.coli IN A 12 year old dog's ear be caused by another dog defacating on balcony above my patio and the loose stool is dripping thru the slats of my patio onto what ever is below?
My dog has NEVER had an infection. The mastiff above was ALLOWED by owners to urinate and defecate on to their balcony! Which oozed/seeped onto my patio.

Could it have somehow migrated into my dog's left ear that has caused a really bad infection? It was cultured at an er by a vet. It is e. coli.
Add a comment to Harley's experience
Was this experience helpful?
Henry
Great Dane
5 Years
0 found helpful
My dog has e coli in his bladder which is being treated by a second dose of Calvasepin but is also now showing signs of his personality changing and is losing his balance and intermittent lameness. A friend has mentioned that a dogs brain can be affected by E Coli, can you confirm if this is true and if so is this likely to be permanent .

5 weeks ago he was operated on for bloat and has had his stomach now secured to his side to prevent this is future, I don't know if any of this is relevant

Thank you in advance for your help.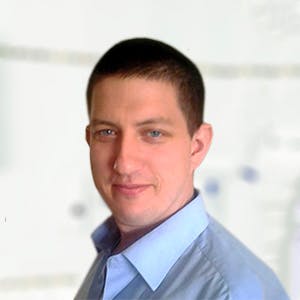 3320
Recommendations
Infection of the central nervous system in dogs is rare, normally occurrences are with neonatal pups; septicemia is a more common problem. Adverse reactions to Clavaseptin (amoxicillin and clavulanic acid) are usually signs of vomiting and diarrhoea; although skin sensitivity is another reaction which may be causing the licking and biting of the legs and genitals, this should be discussed with your Veterinarian. Regards Dr Callum Turner DVM
www.vetary.com/dog/condition/septicemia-bacteremia
Add a comment to Henry's experience
Was this experience helpful?
Colt
Beagle mix
2-3 months old
0 found helpful
My puppy has been really sick and pooping muddy water basically. We just found out the water at our house is infected with e.coli and a boil advisory in tact and it's been 2 days since they put it but we are just now finding out and he has been drinking the water. Should we take him to the vet?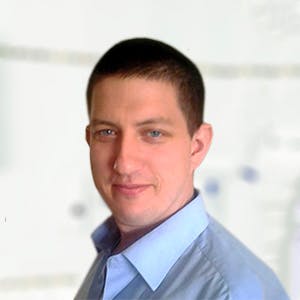 3320
Recommendations
It would be best to take Colt to your Veterinarian as E. coli may cause severe gastroenteritis in some dogs, especially puppies with undeveloped immune systems. Also, if you haven't already, discuss vaccination of Colt with them if you haven't started; he may need to be treated for E. coli first. Regards Dr Callum Turner DVM
Add a comment to Colt's experience
Was this experience helpful?
anonymous
dachshund chihuahua mix
7 Years
0 found helpful
Hi, my dog got E. Coli and Staph while he was at the animal hospital. He has been there for the past two weeks because he got hit by a car and had to get an FHO and a leg amputation.

The hospital told me he got an abcess last week after his surgeries, they sent cultures a few days later to see what kind of bacteria it could be, and then just told us today (about a week later) that they found out he got E. Coli and Staph. What would have caused him to get these bacterias? Isn't it their fault since he got it while under their care? Do you think it can be due to their poor hygiene and surgical procedures? one of the posts above mentioned e. coli associated with urinary tract infections...they put a urinary catheter in him, could the infection have occurred because they didn't clean his genitals and/or the catether properly? Also, he hasn't been able to walk, so he probably has been pooping while lying down/in his living area, could it have come from them not cleaning his feces from his body or not cleaning his living area properly?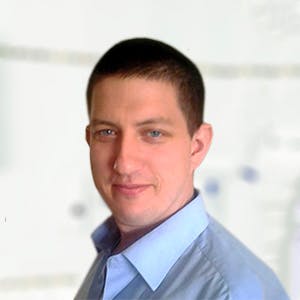 3320
Recommendations
Repeated catheterization may cause urinary infections even with the best hygiene. Post surgery infections may be caused by a variety of causes including poor surgical hygiene and technique; I cannot legally comment on whether the cause is the Veterinarian's fault or not. In cases of road traffic accidents, wounds from the trauma may be infected and cause infections and abscesses which wouldn't be the fault of the practice; some road traffic accident cases can be quite difficult to correct. Both bacteria isolated are in a dog's environment and their faeces in normal everyday life; immunosuppressed animals are more prone to these 'garden variety' infections than healthy dogs. If you have concerns regarding the practice that your dog is in you can request to move to a different practice. Regards Dr Callum Turner DVM
Add a comment to anonymous's experience
Was this experience helpful?
pup pup
poodle
4 days
0 found helpful
Has Symptoms
just fading puppy that died by 4days
I had a couple of newborn pups die and autopsy shows ecoli in brain and lung tissue. I am wondering if the Mother could have Ecoli in her blood and not show any symptoms? She is healthy active and full of energy. but I'm wondering how the new borns got it ?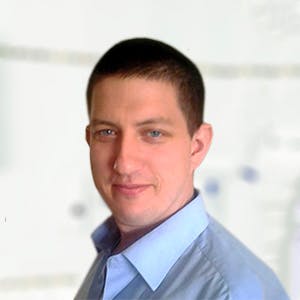 3320
Recommendations
E. coli is a bacteria which is found almost everywhere in the environment and is also a normal finding in a dogs faeces; also, given that it is common in the faeces of dogs, it is also the most common urinary tract infection in dogs. Given the loss of pups, it may be worth having a quick urine dipstick for the Mother to ensure everything is fine and to give antibiotics if an infection is present. Regards Dr Callum Turner DVM
Add a comment to pup pup's experience
Was this experience helpful?
Maddie
French Bulldog
13 Weeks
0 found helpful
I have a 13 week old French bulldog who has had an ecoll urine infection since we got Her at 8 weeks old. Frequent urination and ++ drinking, she has had Norclav for 1 week, Rilexine for 10days and as she still has ecoli in her urine the vet is recommending another 10 day course of Rilexine. She did have a clear urine result on the last day of her course of antibiotics but the ecoli has returned. She is having blood tests tomorrow and the vet is suggesting a scan and IVU. Why would such a young seemingly otherwise healthy dog have an on going ecoli urine infection?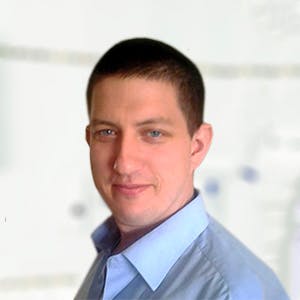 3320
Recommendations
There are various reasons why a urinary tract infection may recur; this may be due to an underlying condition such as thyroid disease, Cushing's disease, diabetes, kidney stones or due to a tumour. Blood and urine tests would be the best start (also the cheapest start), before going for scans etc… An x-ray would help to identify any stones or tumours present and would establish normal anatomy. Culture and sensitivity of the urine would help identify a suitable antibiotic if required. Regards Dr Callum Turner DVM
Add a comment to Maddie's experience
Was this experience helpful?
Harlee Sue
Maltese
9 Years
0 found helpful
Hello, my dog is 9 years old and has 2 types of bacteria infections - Escherichia Coli and Proteus Mirabilis. What type of anti biotic can I give her to kill both bacteria? Below are the urine tests that were administered and the results from the anti biotics reaction

R is RESISTANT to the antibiotic
I means "intermediate" response to the antibiotic
S is susceptible to the antibiotic

Organism #1
Escherichia Coli
Amikacin <=8 8-64 ug/ml - S
Clavamox 16 4-8 ug/ml - R
Ampicillin/Amoxicillin >=32 0.25-8 ug/ml - R
Cefovecin >=8 2-8 ug/ml - R
Cefpodoxime >8 2-8 ug/ml - R
Cephalexin/Cefadroxil >=32 4-8 ug/ml - R
Enrofloxacin >4 0.5-4 ug/ml - R
Marbofloxacin >4 0.5-4 ug/ml - R
Nitrofurantoin >=128 16-128 ug/ml - I
Tetracycline >16 2-16 ug/ml -- R
Trimethoprim/Sulfa >2 0.5-2 ug/ml --R

MIC Organism #2 (Urine)
Interpretations: 1 2 3 4 5
Organism #2 Proteus Mirabilis
Amikacin <=8 8-64 ug/ml -S
Clavamox <=4 4-8 ug/ml - S
Ampicillin/Amoxicillin >=32 0.25-8 ug/ml - R
Cefovecin <=2 2-8 ug/ml - S
Cefpodoxime <=2 2-8 ug/ml - S
Cephalexin/Cefadroxil N/A 4-8 ug/ml - R
Enrofloxacin 2 0.5-4 ug/ml - I
Marbofloxacin <=0.50 0.5-4 ug/ml - S
Nitrofurantoin N/A 16-128 ug/ml - R
Tetracycline >16 2-16 ug/ml - R
Trimethoprim/Sulfa >2 0.5-2 ug/ml - R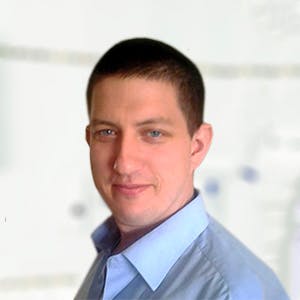 3320
Recommendations
Thank you for your question. According to the culture and sensitivity data that you have provided, amikacin is susceptible to both bacteria; but, this antibiotic is reserved for only aggressive infections and in patients in overall good health (liver and kidney function is good) and not too old. Having not personally examined Harlee Sue I am unable to make any recommendations regarding treatment. Many times there isn't a one fits all solution to treating a disease and a combination of treatments may be required. Regards Dr Callum Turner DVM
Add a comment to Harlee Sue's experience
Was this experience helpful?
Linc
Labrador Retriever
10 Years
My black lab has had greenish/yellowish drainage from his nose for months. Long story short, the vet sent in a sample and it came back positive for EColi and Enterococcus faecium. The latter being mostly drug resistant. We don't know how these bacterias got into his nose. The only thing I can think of is maybe he got a blade of grass that is stuck way back in the nasal cavity or sinuses, but not sure how that would make these two bacteria grow in there.