What is Happy Tail Syndrome?
A canine's tail is an extension of itself and when dogs are happy they tend to show their happiness with a wagging tail. Some dogs, usually larger dogs with long tails and short fur, wag their tails a little too hard, and if the tail is too near a hard surface while they are wagging, the force of the wag can actually cause the thin skin at the tip of their tails to split open. This is called happy tail syndrome, and because of the placement of the wound and the natural tendency of the dog to continue wagging its tail, it can be difficult to treat.
Dogs that wag their tails too vigorously against hard objects may cause the tail to split open and bleed, this condition is called happy tail syndrome, and can become chronic.
Book First Walk Free!
Symptoms of Happy Tail Syndrome in Dogs
In some situations, the end of the tail bleeds just a small amount, but in most cases, the tail can bleed rather profusely, and the source of the bleeding is often fairly obvious. Other symptoms or behaviors you might see include:
Bald spots on tail
Biting at tail
Raw patches on tail
Types
Although almost any dog can develop this syndrome, dogs that have long, whip-like tails and a powerful wag are at a much higher risk for developing happy tail syndrome. This is particularly true if the dog has shorter hair and relatively thin skin. Breeds that are prone to developing this disorder can include:
American Bulldog
Belgian Malinois
Boxer
Dalmatian
Doberman
German Shepherd
Greyhound
Great Dane
Labrador Retrievers
Pit Bull Terrier
Pointers
This is not commonly seen in smaller dogs or dogs with naturally bobbed tails and thicker or longer fur seems to provide some protection from this kind of damage.
Causes of Happy Tail Syndrome in Dogs
This disorder occurs because the dog is wagging its tail with enough force to cause hematomas, cuts, or splits in the skin to occur when the tail makes contact with a hard surface. It is less common in smaller dogs as they are typically unable to wag their tail with enough force to damage it, although dogs with thicker fur and thicker tails are afforded some protection due to the musculature of the tail and the padding caused by the fur.
Diagnosis of Happy Tail Syndrome in Dogs
Your veterinarian will most likely check the patient's overall health and well-being by performing a general physical examination. This will include checking the dog's respiration, heart rate, and temperature. They will clean and examine the wound on the tail thoroughly to determine how critical the damage is and to see if there are any external signs of infection such as a foul odor or discharge.
If an infection is suspected then standard blood tests, such as a complete blood count and biochemical profile, will help reveal to if an increased white blood cell count is present, indicating that an infection is present. The wound will also be swabbed, and a culture will be done to determine what sort of infection is present. In situations where severe damage has occurred, the veterinarian may choose to image the area using x-ray and possibly ultrasound technology in order to check for damaged ligaments or tendons or broken vertebrae.
Treatment of Happy Tail Syndrome in Dogs
Treatment will depend on the severity of the wound as well as the frequency of reoccurence of the syndrome. In even the mildest of happy tail cases, the tail will need to be wrapped to keep it from getting damaged again, and in moderate situations, a suture or two may be required. The wrapping of the tip of a dog's tail is a task that is easier said than done due to the shape and motion of the appendage, but your veterinarian can help walk you through the steps.
Many dogs require an Elizabethan collar to keep them from chewing on or removing the bandage, and in some cases, your veterinarian may recommend a special appliance designed to keep the dog's tail relatively still with as little discomfort as possible. When either a bacterial or a viral infection has been discovered, the examining doctor will prescribe the appropriate antibacterial or antifungal medication. In very rare cases the dog may have actually broken some of the vertebrae in the tail, and a cast will be needed to ensure it heals properly.
Recovery of Happy Tail Syndrome in Dogs
Happy tail syndrome can take several weeks to heal, and during this time it is important to ensure that the bandages stay clean and dry. If the bandage on the tail becomes wet at all, it needs to be removed and reapplied immediately, and even when it remains clean and dry, it should be removed, checked for infection, and rewrapped every two to three days to prevent new infections from developing. Some dogs injure their tails repeatedly, leaving them at risk for dangerous infections. In situations that have become chronic, amputation of all or part of the tail may be suggested.
Happy Tail Syndrome Questions and Advice from Veterinary Professionals
Harley
Pit bull
2 Years
0 found helpful
Has Symptoms
Happy tail bleeding wild peeing
My pit has a bleeding tail. What bothers me most is she has been acting crazy in her kennel lately and has randomly started peeing in the house. She has also busted out of kennel twice when I was at work and tore up the house. She is two years old and this behavior just started recently. Is it related to happy tail?
All my dogs go in their crates when I have to leave the house for their own safety. And that way I don't worry about an argument starting when I'm not here to supervise and they love their crates that's where they choose to sleep even when the doors are left open
why is she being kenneled in the first place?
Add a comment to Harley's experience
Was this experience helpful?
Cooper
Pit bull
2 Years
0 found helpful
Has Symptoms
Black and white around edges
So when I got my pit he had happy tail. I took him to the vet they said it should be fine and heal on it's own but it's been about 7 months and still hasn't healed. If anything probably gotten worse because it's constantly smacking the sides of his body and making it bleed. I've wrapped it but it's not exactly working.
Our dog got happy tail a few years ago, and like you the bandages she tried came off, That's why we developed the happy tail saver. It saved our dogs tail from being amputated, saving us hundreds, if not thousands of dollars. The happy tail saver will still allow let your dog wag their tail while they heal. it is guaranteed to stay on any dog.
Visit the link below to check it out.

https://happytailsaver.com/
Add a comment to Cooper's experience
Was this experience helpful?
Milo
English working cocker spaniel
16 Months
0 found helpful
Hi, my working cocker spaniel keeps banging his tail everywhere and he started chewing it and is getting worst, we bandage his tail but hew keeps chewing it and no its a bit red and sore and has a bit of blood. Every time we touch his tail it hurts. we are using the Elizabeth collar on him but he still try to chew his tail. what should we do ?

Thanks
Add a comment to Milo's experience
Was this experience helpful?
Mocha
Pit Boxer mix
1 Year
0 found helpful
I just got my dog today and her recent owner told me that she has very bad happy tail. I looked at it and I see 2 cuts on her tail. I already used hydrogen peroxide to help it but I'm worried because every time she hits her tail on something, it opens up again and she bleeds everywhere.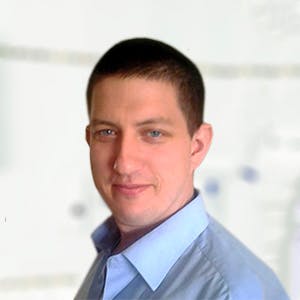 3320
Recommendations
This is a constant issue in cases of happy tail and can be difficult to keep under control because they hit the tail regardless of the trauma to it; try to use something different to hydrogen peroxide like chlorhexidine as hydrogen peroxide can actually inhibit healing of body tissue. Wrapping the tail is normally a an exercise in futility since any dressing normally flies off relatively quickly. Regards Dr Callum Turner DVM
My chocolate lab recently had his first bout of happy tail after being shaved at the groomers. I tried numerous types of wrapping and bandages and he never kept one on over two minutes. The best thing was to leave him outside where he wasn't constantly whacking it on everything. That was too sad and as soon as I let him back in he would whack his tail on the wall and it would start all over. Then I came up with a solution that worked immediately. I melted plain, unscented canning wax and let it cool (like the paraffin you dip your hands in at the manicure place) and just dipped the end of his tail in. You have to hold his tail still for a bit or he'll wag it off, but after about 30 seconds - wow! Miracle cure! I had to do it about every three days for two weeks but we never had the problem again.
Add a comment to Mocha's experience
Was this experience helpful?
Emi
Boxweiler
1 Year
0 found helpful
My dog has happy tail. She has already been diagnosed and prescribed medicine and antibiotics. Her wound is pretty severe. We have it covered with pipe insulation. However, it keeps oozing and smells pretty bad. Is this reason to worry or part of the head process. We continuously change the saturated gauze about 3 times a day to keep it dry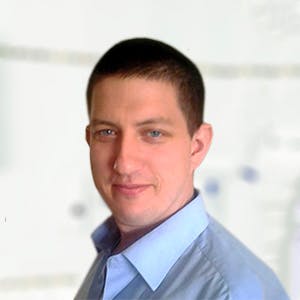 3320
Recommendations
It sounds like a severe case of happy tail; the smell and the oozing is not normal, if this is a new symptom you should return to your Veterinarian as they may need to thoroughly flush the wound and assess the margins of the wound to see if they are healthy or not. Your Veterinarian may choose a different treatment option since the wound is leaking. Regards Dr Callum Turner DVM
You should be very worried and get her to a vet ASAP! A healing wound should never smell bad! Any nasty odor can be signs of a serious infection and your dog needs to go back to the vet immediately before the infection becomes worse. An infection bad enough to ooze and smell can quickly move to your dogs bloodstream and cause sepsis which often leads to organ failure and death. It sounds as if she may need to have the infected portion of her tail docked (amputated), to get rid of the infection and prevent re-injury.
Add a comment to Emi's experience
Was this experience helpful?
Champ
Am Pit Bull Terrier
1 Year
0 found helpful
I bandaged his tail after it was bit on the end by another dog at daycare. It was bandaged with antibiotic ointment and vet wrap for about 3 or 4 days. Now that the bandage is removed, he constantly picks at it. The last 2 or 3 inches where the bandage was looks deformed and feels almost more bony but, there is no hair loss. I am concerned...should I be?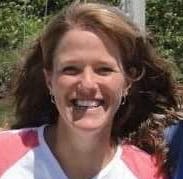 1611
Recommendations
I would be concerned, if the tail isn't healing normally. Dog bites can get infected quite quickly and can cause problems, especially in areas of limited blood supply such as the tip of a tail. It would be best to have Champ seen by his veterinarian and have the area examined to determine if he needs further care. I hope that all goes well for him.
My dog has happy tail the tip of his tail has fallen off. Will this tail heal or will the infection of happy tail start over
Add a comment to Champ's experience
Was this experience helpful?
Harley
American bully
1 Year
0 found helpful
I went to my vet today to talk to them about my dogs having a cut on her tail. The Dr looked at it and informed me it was happy tail. The Dr said you might want to think about amputation. She was her tail so hard that even when it hits her side it bleeds. It this the only option or will I need to just keep wrapping her tail. Will a large kennel help that seems to be were her tail injury happened.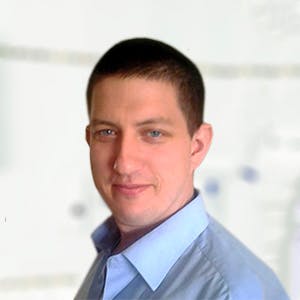 3320
Recommendations
The problem with happy tail is that if you are able to get it to heal the recurrence rate is high, even with a larger crate dogs will hit their tail against anything (table legs, bed frame, sideboard etc…). You can try to keep wrapping it and see if there is improvement as well as buying a larger crate but the problem may recur requiring amputation, it is really down to you. Regards Dr Callum Turner DVM
Add a comment to Harley's experience
Was this experience helpful?
Apollo
Pittbull
1 Year
2 found helpful
I have a pittbull mix and the top of his tail is bloody and the part that turned black has fell off almost completly I have an appointment tomorrow and was wondering how much it usually cost to have the tip of a tail docked?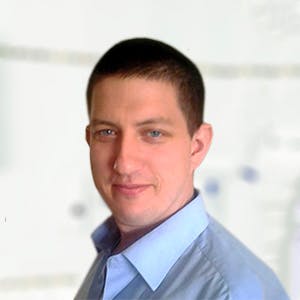 3320
Recommendations
The cost of a partial caudectomy should be reasonably inexpensive and is relatively straight forward (it was the first surgery I ever performed on a live animal when I was doing my work experience at Vet School). The cost for these simple procedures can vary widely from one practice to another and one location to another; it get an accurate quotation you should call two or three practices in your area to get a ballpark figure. Regards Dr Callum Turner DVM https://wagwalking.com/treatment/partial-caudectomy
Add a comment to Apollo's experience
Was this experience helpful?
Biggie
Staffordshire Terrier
6 Months
0 found helpful
I recently adopted a pup who appears to be part pitbull terrier and about 6 months. He came to us with a scabbed wound on his tail and since then continues to wag his tail with such vigor that blood winds up everywhere and especially on his sides when he hits himself with his tail. The wound does not appear to be deep or larger than a dime. We lined his kennel with layers of sheets to reduce impact when he wags his tail and have wrapped it and finally found a light method that works (plastic tubing and light gauze to allow air circulation), but I'm wondering:
-How realistic is it to think this will heal and go away for good?
-Is this happy tail something we will have to deal with forever?
-If we opt for partial amputation will he simply break open the new end of his tail?

I just want to make sure we do what is in the best interest of our dog.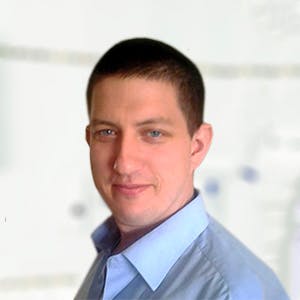 3320
Recommendations
Happy tail is a common problem and a persistent wagging makes recovery difficult. Wrapping the tail will help but the condition may become a common recurrence. You have the option to opt for a partial caudectomy but this would be something to discuss with your Veterinarian as a wagging tail (if partially removed) may take a while to heal. Regards Dr Callum Turner DVM
Wrap a piece of pool noodle around the tail --- first use a pencil to pole air holes all around the noodle and tape to uninjured area of the tail. Usually need a cone to keep the dog from chewing it off. Perforated noodle will protect and allow air to circulate to aid healing.
Did you ever find a solution to this? This sounds identical to our household right now..
Did you ever find a solution? This literally sounds just like us right now..
What is the best way to wrap the tail? I have a lab/pit mix and he has extreme happy tail. My house looks like something out of horror film! He had this when he was a pup and it healed but last month he reopened it ( he is a year and a half old now). The problem is that he chews off everythi g we use to wrap it. And when he doesn't his "brother" a shepherd/pit mix ( he's 2 months younger) will chew it off. I'm at my wits end and tired of coming home from work only to spend an jour or more cleaning blood off the walls and floors!
Add a comment to Biggie's experience
Was this experience helpful?
Casey Jo
American Pit Bull Terrier
3 Years
0 found helpful
hello i have a pit bull terrier and she is around 3 ive never had any problems with happy tail before but i didnt know what it was untill i looked it. half of her hair (on one side is missing and it goes about halfway down. my question is without pet insurance
how much would it cost me (typically that is i know it varies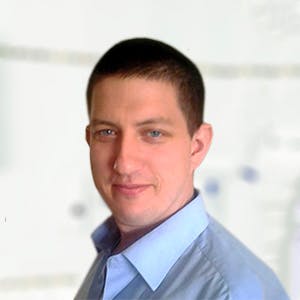 3320
Recommendations
From your description it seems there are no cuts or wounds to the tail which helps. Treatment consists of treating any cuts and wrapping the tail so that it is protected from trauma due to excessive tail wagging. Price wise varies, but an uncomplicated case would cost $100 to $300 depending on your location. Regards Dr Callum Turner DVM
Add a comment to Casey Jo's experience
Was this experience helpful?