What is Hyperpigmentation?
Hyperpigmentation can be the result of many other conditions your dog has contracted. There is a primary and secondary type of hyperpigmentation and the primary type is usually evident by the time your dog is a year old.
Due to hyperpigmentation being caused by other conditions, it may only be a minor issue compared to larger concerns you may have about your dog. It may appear that he has a skin infection, allergies and other primary conditions.
Hyperpigmentation is when your dog's skin begins to darken and thicken in areas. The areas tend to be on your dog's legs and groin areas. Hyperpigmentation is not a disease in and of itself, rather it is a reaction to other conditions.
Book First Walk Free!
Symptoms of Hyperpigmentation in Dogs
Symptoms discussed below will be of actual hyperpigmentation, not necessarily the underlying or other conditions your dog may be dealing with.
Discoloration – The areas affected may be light brown to black in color
Skin changes – The impacted area may become velvety, rough, thickened and there may also be hair loss
Areas prone to hyperpigmentation – The groin and legs primary are impacted and will most likely be where you notice the changes
Areas may appear red around the edges – This is due to a bacterial or yeast infection that is secondary to the hyperpigmentation and underlying issues and can spread to other parts of his body
Types
Primary
Rare – Thought to be breed specific
Typically, only occurs in the Dachshund breed
Signs are present and obvious by the time he is a year old
Secondary
Very common among all dog breeds
Obesity (Labrador Retrievers, Pugs, Dachshunds, English Bulldogs, Cairn Terriers, Beagles, Cocker Spaniels, Rottweilers and more)
Hormonal abnormalities
Allergies (Labrador Retrievers, German Shepherds, Basset Hounds, Jack Russell Terriers, Lhasa Apsos, Irish Setters, Yorkshire Terriers)
Contact dermatitis (Border Collies, German Shepherds, Dalmatians, Dobermans, Great Danes, Labradors, Golden Retrievers and Irish Setters)
Skin infections
Causes of Hyperpigmentation in Dogs
The causes of hyperpigmentation vary greatly and are typically larger medical concerns your dog is experiencing. However as identified previously, there is a primary hyperpigmentation that Dachshunds are prone to.
Hypothyroidism – Up to 33% of dogs diagnosed with hypothyroidism showed signs of hyperpigmentation as one of their symptoms
Systemic Lupus Erythematosus – Some dogs diagnosed with lupus
Allergies – If your dog experiences allergies he may also develop hyperpigmented areas on his skin
Malassezia – Is a yeast infection that often has hyperpigmentation as a symptom
Demodicosis – Is caused by a mite and is a lesser known cause of hyperpigmentation
Pseudo-Cushing's Syndrome – Is an endocrine disorder that is common in dogs middle age and older and can have hyperpigmentation as a result
Diagnosis of Hyperpigmentation in Dogs
Diagnosis of hyperpigmentation is done by your veterinarian looking for the typical signs and symptoms of the condition. Your veterinarian will want to perform a full physical exam and history. Scrapings of his skin may be taken to determine any underlying causes such as parasites or infections. If allergies are thought to be the culprit, food trials may be done to attempt to isolate the cause of symptoms.
No further testing should be necessary to diagnose the actual hyperpigmentation. However, testing may be done to ensure your veterinarian has identified the underlying cause of your dog's symptoms.
Treatment of Hyperpigmentation in Dogs
If hyperpigmentation is primary there is no cure. However, when caught early enough the symptoms can be managed via shampoos and steroid ointments. Other medications can be used as symptoms increase or get worse. In the event, there are any other infections, those will be treated as well as needed.
When the diagnosis is secondary hyperpigmentation your dog's skin will return to normal once the underlying issue is taken care of. It will be important to also treat any bacterial or yeast infections that he has as well as the hyperpigmentation.
Antibiotics can be used to treat yeast infections and bacterial infections of your dog's skin. Medicated shampoos may also be utilized to help your dog's skin. Treatment is applied 2-3 times a week and the progress will be slow. Relapse of hyperpigmentation will only be high if the underlying cause of the symptom is not taken care of correctly.
Recovery of Hyperpigmentation in Dogs
As identified above progress is slow and it can take months before your dog's skin appears normal again. Your veterinarian will discuss any need for follow-up appointments for him. Most follow-up will be needed to continue treating the underlying cause of the hyperpigmentation.
Hyperpigmentation Questions and Advice from Veterinary Professionals
Puggles
Pug
5 Years
1 found helpful
Has Symptoms
Smelly, dark skin, crusty, itchy
Hello I was wondering if you can help me. I have a pug that I believe to have a yeast condition and been advice to contact a Dermatologist. I've been to the vets number of times and still no answers. He smells and is constantly itchy and licking. I have attached some photos of his condition hoping I will get some advice/help also can I have a price list on how much it would cost please. Many thanks Lauren
I have been going through similar situation with my GSD. Spent a ton of money at the Vet, and on medication and antibiotics that did not work. Initially thought it was allergy related. She was miserable! You couldn't even pet her or touch her because she was so itchy. Her coat was very dull, she always looked dirty, even 1 week after a bath. Her hair was almost all gone off her ears, she lost one of her eyebrows, and the skin on her stomach became really dark. She would get hot spots that would be oozy (TMI) and would smell horrible.

I went back and saw a different Vet at same office. Long story short she did some scrapings and discovered my GSD has a problem with Yeast Dermatitis. Changed all her meds, put her on anti fungal, a stronger antibiotic. I gave her a bath with a shampoo called (Douxo Chlorhexidine You can get on Amazon for $32. I paid $42 at the Vet) It has been 4 days and she is a different dog. In reading about Yeast Dermatitis this may be a long term problem. But it sounds like you can manage with the correct meds and shampoo.

Hope this was helpful. I feel your pain. It was so difficult to see how miserable she was. Such a different girl now! Good luck!
Add a comment to Puggles's experience
Was this experience helpful?
Lily
Labrador Retriever
3 Years
1 found helpful
Has Symptoms
Dark spot on skin-location her side
My lab has a dark blackish spot on her side about a quarter in diameter. In the very center she has no hair there. I was just curious about what it could be and what we need to do. It does not seem to bother her at all and her eating or exercise hasn't changed.
Same with my golden retriever!
Surgical sight only... still dark!
So what's VETS REPLY?
Add a comment to Lily's experience
Was this experience helpful?
Suno
Tosa
2 Years
0 found helpful
Has Symptoms
Scratching chewing licking the air
My dog Suno started a yr ago with chewing his feet. Then ear infection. I have put him on a full fish diet. Using coconut oil antioxidants liver n kidney cleanse. He is very nervous anxiety. He has now started scratching his arm pits with hind legs. When I'm car it's like he is licking the air n scratches armpit the same time. Still chewing his feet. Now pigmentation on inner legs. Please help
I have a Frenchie,My vet says Epsom salt,and if it is infected your vet would/should give antibiotic..Try Epsom salt!!
Add a comment to Suno's experience
Was this experience helpful?
Frankie
American Staffordshire Terrier
6 Years
0 found helpful
My Staffie is now 6-years-old. Since she was about 2-years-old, I noticed she is almost bald on her belly. About age 3 or 4, I noticed she started getting brownish and black spots all over her under belly and thighs. She also gained a lot of weight in a very short amount of time. I am taking her to the vet tomorrow morning for a wellness exam but what else shall I have them check? Hypothyroidism? She is also a very mellow dog, on the verge of depressed, maybe. Her bowel movements and urination habits are normal. She is not overly hungry, in fact sometimes she chooses to skip meals. She doesn't really engage in any play but loves to take walks. There doesn't seem to be activity intolerance if she is interested in the activity.
Add a comment to Frankie's experience
Was this experience helpful?
Leo
Boxer
18 Months
1 found helpful
My dog had a histiocytoma removed on March 1st. On March 16th he had his stitches removed. They had advised me that he should be good within 5 to 7 days. March 23rd weekend his scabs started coming off, noticed blackening of the skin. I was concerned so I took him to a different vet on the following Monday, he said it looked normal and didnt explained to me why it looked black. I started putting coconut oil. The following weekend rolls around and I shaved him a bit to see if the black is spreading as it's not just the incision area but now a big area on his upper thigh/leg. Took him to his surgeon, he said his incision is healing and is not worried about the black. He is 1.5 years old boxer cross mastiff, his healing process has been a long time now and the black is not getting better. I sent pictures to two other vets. One said it looks normal and the other commented that it hyperpigmentation of scar tissue after a surgery. Can you please tell me if this might spread? If this is a condition I need to worry about? Or if I should purchase some antifungal shampoo for him so his skin goes back to beige? Thank you
Same happened after surgery to my Golden Retriever! Around incision skin turned dark
White Golden .. skin was pink before!
So what is the ANSWER?? No Vet reply?
Add a comment to Leo's experience
Was this experience helpful?
Milky
Mini Dachshund
4 Months
0 found helpful
I started to notice my mini dachshund's skin darkening around her tummy area about 2 weeks ago when she was just 4 months old, and now it seems like the skin at the top of her ears are darkening too. She doesn't I don't see her scratching her tummy but lately she does scratch her ears a bit. Is this something I should be concerned about? She seems to be in no discomfort and her skin still feels soft.
Add a comment to Milky's experience
Was this experience helpful?
Ralph
Chow Shepherd
10 Years
0 found helpful
I have a chow / Golden Labrador mix he's about 60 pounds. Golden color about six months ago we had him groomed and clipper down for the warm weather. when we did this he had brown spots all over his body ( never had the spots before?) as the hair grew back we didn't notice the brown spots anymore just recently we had him clipper cut againand the brown spots are gone.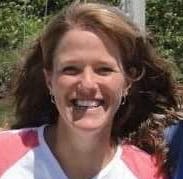 1611
Recommendations
Those spots may have been freckles, or a skin infection, and if they have resolved, that seems to be a positive thing.
Add a comment to Ralph's experience
Was this experience helpful?
Chippy
Chihuahua
12 Years
0 found helpful
My dog is 12 years old and diabetic. He has lots of dark spots, sores and skin peeling mainly on his belly and near his legs. What could be the cause and is it treatable?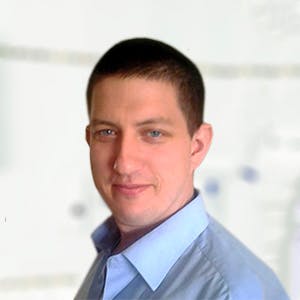 3320
Recommendations
Skin colour changes (hyperpigmentation), sores and other issues may be related to the diabetes; however without examining Chippy I cannot say for certain and would recommend that you visit your Veterinarian for an examination to determine what other treatment may be required. Regards Dr Callum Turner DVM
Add a comment to Chippy's experience
Was this experience helpful?
Rusty
Chiweenie
1 Year
0 found helpful
My 1.5 yo chiweenie's stomach and groin area have changed to a very dark color over the last couple of months. He does not appear to be in any discomfort and is not licking any more than usual. If he is not bothered by it, does he still need to be seen by the vet?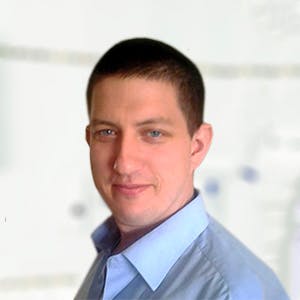 3320
Recommendations
There are many different causes for pigmentation of the skin which in some cases may be considered normal or may be part of a disease process; allergies, hormonal conditions, infections, repetitive itching among many other issues may cause a change in skin colour which is why it is important to visit your Veterinarian to determine whether the colour change is a symptom or not. Regards Dr Callum Turner DVM
Add a comment to Rusty's experience
Was this experience helpful?
Oliver
German Shepherd Border Collie
2 Years
0 found helpful
Has Symptoms
Irritation on the upper belly
My dog has been experiencing a full body yeast infection for the past two months. I've been using coconut oil and feeding him grain-free food. It seems to be helping some areas and hair is growing back, and in some areas the black skin he had is fading/flaking off and becoming more smooth and the skin color is going back to normal. I constantly bathe him and every three days I use an anti-fungal anti-itch shampoo. However parts under his belly area and knees get really red and irritated randomly. He likes to rub on me and furniture which causes his skin inflammation and redness. I just gave him a bath and his upper belly/chest area is extremely red, it looks raw and moist. So do his knees. Under parts of his fur he has tiny red spots that just developed. I don't know what could have caused this and I also don't know what treatment would be effective in healing these remaining spots. I've been told that Nu-stock ointment for animals is a very good remedy, but it has a nasty sulfur-acidic smell to it. I need help!!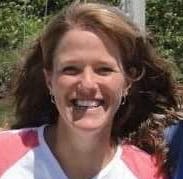 1611
Recommendations
There are many causes for what you are describing, and often yeast is a secondary invader in these skin situations to another primary cause. Since this has been going on for so long, it may take a while for treatment to work, and he may need antibiotics, anti fungal medication, or treatment for parasites or allergies. Since I can't see him, it would be best to have him seen by a veterinarian, as they can look at Oliver, do any testing needed to find out what the actual cause is, and get any appropriate therapy for him.
Add a comment to Oliver's experience
Was this experience helpful?
Russell
Beagle mix
13 Years
0 found helpful
Has Symptoms
Hyperpigmentation on entire belly.
My 13 y/o beagle mix had a tumor with his spleen removed about 6 weeks ago (tumor benign). Since his surgery, his entire under belly has turned very dark, almost black. He has never had any allergies or other issues before. He is acting, eating and drinking normally, no elevated temp. Can this be serious?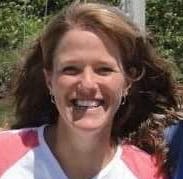 1611
Recommendations
Im not sure if the color change is pigment, or bruising - becuase it is a new occurence and has only happened since he underwent a major procedure, it would be best to have him examined by a veterinarian to assess the discoloration and see what might be causing it. I hope that all goes well for him!
I have a 6 year old Yorkie chihuahua mixed and she always receive hot spots during the summer but this year got worse. My vet had to cut her fur and it seems like she had some cuts on the area. After it healed her skin started to get dark and looks like it gets darker everyday. What can I do to treat her skin? Also it seems like her hair isn't growing back either.
My dog is a Yorkie chichuaha mixed and skin color turned black after her hot spot. The area has no color because my vet had to shave off her fur, but it it seems like it gets darker everyday.
Add a comment to Russell's experience
Was this experience helpful?
Maple
Dachshund cross
3 Years
0 found helpful
My dog is scratching her body like crazy, we have been to our vets and was given anti itch meds, they didn't work. She was then put on steroids but they started to make her hair fall out. She has definitely got hyperpigmentation as she has it all over her body but especially around her genitals. We have changed her food to a hypo-allergenic food. We are also giving her a supplement of salmon oil and other coat restoring properties. I'm not sure what else we can do. Please help.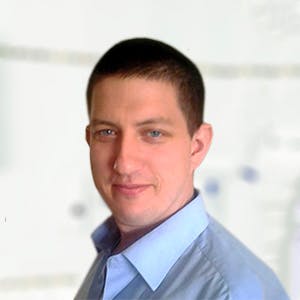 3320
Recommendations
Hyperpigmentation isn't a disease but a symptom of an underlying condition; allergies, infections, autoimmune disease, chemical irritation among other causes may lead to hyperpigmentation. I cannot think of anything to recommend apart from testing for infections and visiting a Dermatologist for advice. Regards Dr Callum Turner DVM
Ask your vet about Apoquel. It has helped my german shepherd's itching, but it is pricey.
Add a comment to Maple's experience
Was this experience helpful?
Penny
Mutt
8 Years
1 found helpful
Penny has brown speckles in various places on her puppy pouch and groin area. Her skin there has changed over a few months, so it is progressing, getting darker or more speckles. she scratches with her hind legs and licks the area. I think she is prone to skin allergies because she licks and chews on her paws and occasionally base of tail. I also have noticed dry, flaky skin areas on her body/back. Any idea what her puppy pouch stuff could be? If she licks too frequently, redness occurs (hot spots?). I would like to find a shampoo that would be soothing, gentle, and medicated for her condition too. Symptoms : brown speckles, itchiness, dry flaky skin. She is a white/tan mixed terrier with fair skin.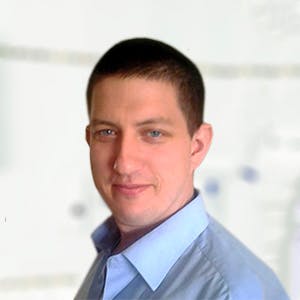 3320
Recommendations
The most important thing here would be to ensure that she isn't licking herself anymore as more saliva causes more irritation which leads to more licking, cone would be useful to prevent her from licking the area. Any sensitive shampoo would help and ensure to bathe the affected areas with a dilute antiseptic at least twice per day; infections, allergies, chemical irritation, injuries among other causes may lead to these symptoms. You should visit your Veterinarian for a check up to be on the safe side as they will be able to take skin scrapings if necessary. Regards Dr Callum Turner DVM
Add a comment to Penny's experience
Was this experience helpful?
Xena
Rhodesian Ridgeback
1 Year
0 found helpful
Has Symptoms
Shedding, darkened patches of hair
I have a rhodesian ridgeback who is turning 1 year old this month. We got her in Seattle Washington. We recently moved to Florida. She was fine when she was mainly inside. When we bought a house and had her outside more we noticed she was developing these weird spots/patches of darker spots on her. She doesn't seem to be bothered by them but we are! She is also experiencing hair a lot of shedding all over. Very unusual for her but she is shedding an extreme amount. The spots seems to be spreading and not getting better. We took her to the vet and they tested her for mange which came back negative. Then they did a scrape and tested for ring worm and those results have not come back yet. The vet was honest and said she has no clue what it is and it could be many things. She recommended we take her to a dermatologist. Which I plan on doing. My dog isn't itching or biting at the area and it doesn't seem to bother her. But it is not getting better and we are using this anti fungal shampoo as well. So again the symptoms are darkened spots/ patches mainly on her hind legs but looks to be spreading along with extreme shedding. Please help!!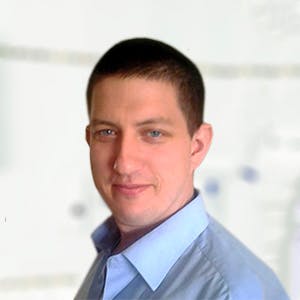 3320
Recommendations
Unfortunately I am unable to think of anything specific which would be causing these spots, normally when there are changes in skin colour it is due to excessive itching or fungal disease. Sometimes thyroid disorders may have an effect on skin pigmentation but there would be other symptoms that your Veterinarian would have noticed to come to that diagnosis. You should visit a Dermatologist to see if they are able to shed light on this issue. Regards Dr Callum Turner DVM
I have an English Bull dog and have noticed all of the same symptoms you are describing ..
Ravioli sheds but I have noticed an extreme increase. He doesn't seem to be bothered by these dark spots however I want to find the cause .. I am schedualed this afternoon with Vet and seem to feel I will be leaving with out any answers .. will keep you posted ..
Please post any new information ..
Add a comment to Xena's experience
Was this experience helpful?
Russia
Boxer Chow
11 Years
1 found helpful
Has Symptoms
Hyperpigmetation and hair loss
Hi. I have an 11 year old Boxer. She has recently developed hyperpigmentation and hair loss on her stomach, legs and back. I just started treating it with anti fungal shampoo. Can you tell me how long before I should expect results? Will it disappear completely and will the hyperpigmentation reappear if something else is wrong? I expect it is an allergen as we have been traveling. I would like to avoid a trip to the vet if possible but my dogs health is very important to me. Thanks in advance.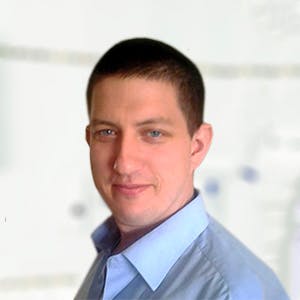 3320
Recommendations
The pigmentation changes may not resolve, but if the underlying cause is treated the hair should grow back. Hyperpigmentation is commonly caused by fungal infections, allergies coupled with excessive scratching, hormonal conditions among other causes. Improvement may be slow and unrewarding which may lead to some areas remaining without hair; look out for general improvement day to day but do not expect any overnight results. Regards Dr Callum Turner DVM
Hi, I am from India. My 4.5 years old female Lab has inflammation on skin, a little itching and slight hair loss. We have been treating her with a medicine called Flucan150 mg referred by a Vet till last year. The condition remains the same. Could you please suggest a medicine that is available in India?
Add a comment to Russia's experience
Was this experience helpful?
Louis
pitbull
1 Year
0 found helpful
Hi I have a pitbull he is a year old right now he has so much allergies, he had allergies since he was two months old and they are getting worse by the day and now he is loosing to much hair and getting dark black skin by the side of both of his legs, and every time I touch him he is very warm.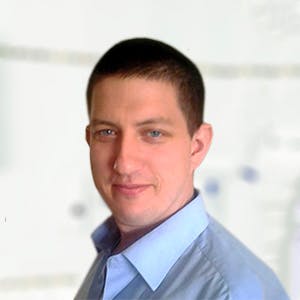 3320
Recommendations
It is very important to try to determine the cause of the allergies, allergy testing with your Veterinarian would be useful to see what possible dietary and usual environmental allergens may be causing problems here. Moving over to a scientific restricted diet may help rule out some food allergens, but dietary elimination trials can be time consuming and unrewarding. You should discuss these details with your Veterinarian as these issues require Veterinary supervision to ensure an adequate result. Regards Dr Callum Turner DVM
Add a comment to Louis's experience
Was this experience helpful?
Tane
Collie
3 Years
-1 found helpful
My dog had a yeast infection with a secondary bacterial infection on the tip of his tail in December last year. He now has no other symptoms but the tip is black. I have continued treatment for yeast but I can not seem to get rid of the black skin. If left the black skin seems to spread down the tail until treated again. His vet has looked at it and did not seemed concerned. So should I continue to treat it or just leave it.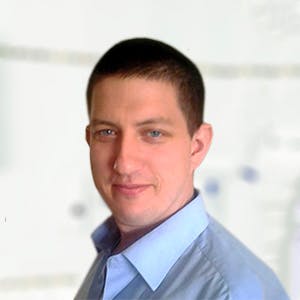 3320
Recommendations
Lichenification (black skin or elephant skin) is a consequence of Malassezia skin infection; after the successful treatment of the Malassezia, further therapy shouldn't be required. The blackening of the skin isn't painful and shouldn't spread after the infection has been resolved. Regards Dr Callum Turner DVM
Add a comment to Tane's experience
Was this experience helpful?
Romeo
French Bulldog
4 Months
0 found helpful
My dog is a 5 month old French bulldog and has developed pigmentation on the groin area below the hind legs.
We are very careful and bathe him once a week and clean him after every outing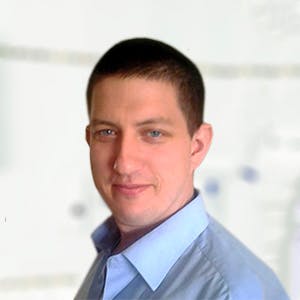 3320
Recommendations
If you are noticing some pigmentation changes on the skin of the groin, it may be caused by chronic irritation of either infectious or chemical origin; more regular bathing of the specific area (twice per day) may help but it would be best to have your Veterinarian take a look to be on the safe side. Regards Dr Callum Turner DVM
Add a comment to Romeo's experience
Was this experience helpful?
Nikita
Husky/Springer Spaniel
5
0 found helpful
I have a all white husky and the Dr said she has hyperpigmentation on her paw. She keeps licking it and it has turned pink. No other problems. He recommended Chlorhexidine. However its not getting better. What can I do to help this.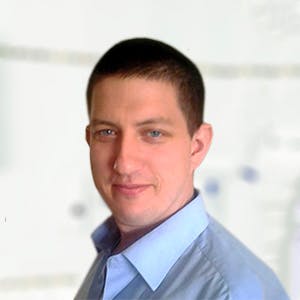 3320
Recommendations
There are various pigmentation issues which may affect Siberian Huskies; chlorhexidine is a disinfectant which is commonly used on the skin and is used for cleaning wounds etc… The pink skin may be just caused by excessive licking where the saliva irritates the skin which leads to more licking; ideally you would need to make Nikita stop licking the area (you may need to physically stop her when she tries or use a cone). Pigmentation issues occur for a variety of reasons and some cases go unresolved. Regards Dr Callum Turner DVM
Add a comment to Nikita's experience
Was this experience helpful?
Kiwi
Shiba Inu
1.5 yrs
0 found helpful
My pup has developed what looks like dark colored pigmentation on her hind quarter following patella surgery. It was white/pink when she came home and then turned dark. The vet did not think it was a bruise. She is a 1 1/2 year old Shiba Inu. I have pictures, but do not see the option to upload them.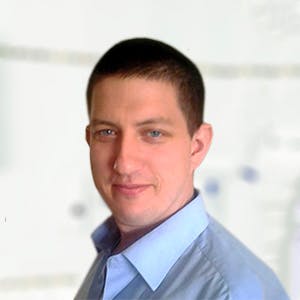 3320
Recommendations
We do not have a section on our site for pictures as picture quality, lighting, resolution and camera angle can be deceiving. Darkening of the skin around an incision may be due to bruising or from the surround skin turning necrotic, this type of case would be something I couldn't tell from an uploaded photo as a thorough examination would be required. Feel the darken skin to see if it is warm or colder than the surrounding (pink or white) skin; if it is colder, there may be a reduced blood flow. If it is warm, keep an eye on it; if it is cold, visit your Veterinarian. Regards Dr Callum Turner DVM
Add a comment to Kiwi's experience
Was this experience helpful?
Jenna Lynn
Shih Tzu
1 Year
0 found helpful
I have a 12 month old full blooded shih tzu & I noticed for the first time yesterday a dark bluish black area on her skin on one of her back legs. She is in full coat, groomed daily since 12 weeks old, & I feel as though I pay very close attention to her skin, coat, eyes, etc. and I feel like I would've noticed this in the past if it were to have been there. I recently transitioned her from puppy food to adult food but she seemed to have a reaction to the adult food. So I'm now transitioning her to a grain free food and she seems to be doing MUCH better. Could the reaction to the adult food have caused this discoloration?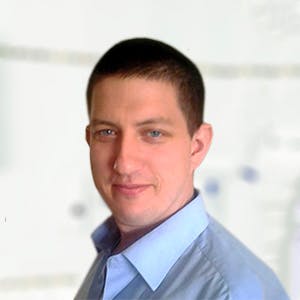 3320
Recommendations
Some pigmentation changes can be benign and age related, others can be in response to irritation, allergies or inflammation; bruising may also be a cause (which would resolve itself usually). If there is no signs of irritation, flaking skin or pruritus (itching) it may be something to keep an eye on; without seeing the discolouration I cannot say exactly the type and cause. For identification, visit your Veterinarian. Regards Dr Callum Turner DVM
Add a comment to Jenna Lynn's experience
Was this experience helpful?