What is Hyperventilating?
Your dog begins to pant rapidly. She may snort or seem to be inhaling too much air. On top of your own apprehension about what is happening, she also seems scared. What could be causing your dog to breath so rapidly? Is it even possible for dogs to hyperventilate? The answer is yes. Surprisingly, some of the causes are the same as those that cause hyperventilation in humans. They include:
Metabolic acidosis
Getting too excited
Stress
Other breathing difficulties
Book First Walk Free!
Why Hyperventilating Occurs in Dogs
Metabolic Acidosis
Metabolic acidosis is characterized by increased acid production due to metabolism or the reduced excretion of acids. It is relatively common in dogs, and it is most often secondary to another more serious condition. Conditions such as diabetic ketoacidosis, renal failure, or respiratory dysfunction and poisoning are primary conditions that contribute to metabolic acidosis, and each must be treated in order to restore the pH balance to appropriate levels. Treatments may include dialysis, medication, or the administration of oxygen.
Getting Too Excited
Does your dog seem to hyperventilate any time you have company? Does she pant irregularly when she knows you are going to the dog park or out for a walk (activities that she regularly enjoys)? It is possible that your dog hyperventilates simply because she gets overly excited at the thought of doing something she enjoys. There is no treatment for this type of hyperventilation; however, your vet can prescribe medication if the hyperventilation presents a significant problem. Note that it is always best to rule out a respiratory ailment, heart problem, or other infection that could be causing the hyperventilation.
Stress
While dogs can hyperventilate because of sheer happiness, they can also hyperventilate because of fear and/or stress. Thunder, fireworks, loud noises – all these can illicit hyperventilation in your dog. Usually, hyperventilation is not the only symptom your pet will exhibit when stressed. Dogs exhibiting stress will often whine or cry, yawn repetitively, pace, tremble, or hide in addition to hyperventilating. Rarely, dogs experiencing stress will break housebreaking habits and lose control of their bladder or bowels. Stress can be caused by the aforementioned situations, but trips to the vet or dog groomer or strange visitors can also frighten your dog. Your vet can prescribe medications to help them deal with anxiety.
Other Breathing Difficulties
If all other possibilities for hyperventilation have been ruled out, it is possible your dog is suffering from other ailments such as overheating, pain, Cushing's disease, anemia, or laryngeal paralysis. Overheating due to heatstroke can cause a dog to pant rapidly, imitating hyperventilation. Pain, like stress or excitement, can also cause excessive panting. Cushing's disease causes the adrenal glands to excrete excessive cortisol, which can cause heart ailments. Brachycephalic dogs may also exhibit excessive panting or seem to be hyperventilating due to their elongated soft palate. Brachycephalic dogs should never be allowed to get overly hot or exercise excessively due to their abnormalities which already predispose them to breathing difficulties.
No matter the cause of your dog's excessive panting, you should always have her examined by a vet to rule out possible life-threatening ailments.
What to do if your Dog is Hyperventilating
All episodes of excessive panting should be treated as serious illnesses until your vet can rule out all possible causes of hyperventilating or excessive panting. If you suspect that your dog is panting excessively due to stress or excitement, try to remove the dog from the situation in order to help bring breathing back to normal.
It should also be stated here that owners should do their best to contain their anxiety when they witness an episode of excessive panting or hyperventilating. Your dog will often mirror your behavior, and if he or she is already upset because of breathing difficulties, your nervousness will only exacerbate the problem.
Prevention of Hyperventilating
You may not be able to prevent all episodes of hyperventilation in your dog. Your dog may simply need anxiety medications for stressful situations, and your vet may recommend a "thunder vest" if medicine is not an option you want to take. You may have to condition your pet to deal with certain situations such as the vet or groomer. If you suspect your dog has gotten too hot, immediately bring her inside and allow her rest and drink water (be sure she does not drink excessively).
Cost of Hyperventilating
Depending upon the cause of your dog's hyperventilation, treatment can be expensive. For instance, treating your anxiety in your dog is relatively inexpensive. Treating more serious diseases such as metabolic acidosis can be expensive ranging from $500 to $5,000. The national average for treating metabolic acidosis is $3,000.
Hyperventilating Questions and Advice from Veterinary Professionals
kona
Mix
9 Months
0 found helpful
Has Symptoms
hyperventilate or heavy breathing
excited puppy plays so hard seems to almost hypervent wont stop to drink etc til play is over i get worried heart go so fast etc shes havn fun but is she at risk > i cool her down gv her water but she just goes right back even faster i want her to play n be happy but how do i know her limit she strong healhy etc could she have stroke or heart atack or over heat ?
Add a comment to kona's experience
Was this experience helpful?
Bruno Peter Rodriguez
Yorkie
6 Years
0 found helpful
hello, my yorkie is 6 years old and hyperventilate when i take him out for a walk or when i take him to the park. i dont take him out during the winter but i try in the summer but hwen i do he start to breather really fast and at times when he is breathing to fast he makes a sound to where he might throw up. i have tried put him in the shade, carrying him, giving him water or put some water on him cause he tends to heat up. i try just sitting there to let him know there nothing wrong and i am calm so he can be too. but once i leave the park and carry him he tends to relax more but yet still breath really fast. i just want to know what i can do to help him cause i am scared he might have a heart attack or a heat stroke. sometimes his breathing is so loud that i know it bothers people around me.... i just want to help my puppy so he can play and run like a normal dog in the park.
Add a comment to Bruno Peter Rodriguez's experience
Was this experience helpful?
Beau
Great Pyrenees
2 Months
1 found helpful
I just got my puppy today he is 8-9 weeks old. As we are getting ready to go to bed i hear him breathing rapidly in other words hyperventilating while he sleeps, he is also very thirsty just at this time. I am very scared I am a college student so i don't have much money to spare to go see the vet.
Add a comment to Beau's experience
Was this experience helpful?
Eleanor (Ella)
Brittany (Spaniel)
6 Years
0 found helpful
Has Symptoms
Rash on stomach that comes and goes
I have two Brittanies. The 6 year old has had swollen joints in her ankle since she was five. Her ankles are about 3 times the size as my other Brittany's. She also has had a history of sneezing a lot so vet suspected seasonal allergies, but gave no treatment. Now all of a sudden the rest of the symptoms have popped up and the most concerning being she hyperventilates about 5 times a day. It doesn't seem to have a trigger because each time she was doing something different when it happened. Very concerned.
Add a comment to Eleanor (Ella)'s experience
Was this experience helpful?
Greta
Pit bull
3 Years
-1 found helpful
I have a ~3 year old Pit Bull rescue. She hyperventilates while she is calm and chewing on a toy. It doesn't seem like the rapid panting that is described but more like the backwards sneezing. I've seen dogs hyperventilate while excited but my dog is calm and content when it happens. Could it be a serious medical problem?
Add a comment to Greta's experience
Was this experience helpful?
Stug
Staffordshire Bull Terrier
6 Years
0 found helpful
My six year old staffie died during Divalli. The fireworks and bombs, which he was terrified of, made him hyperventilate so much that he literally dropped down dead. I had sedated him with the highest dose of Alzam recommended. I tried holding him and comforting him and played music and leaving all the lights on, nothing helped. Can you explain what happened to him, was it a heart attack or too much oxygen in his body?
Add a comment to Stug's experience
Was this experience helpful?
Quinn Ann
Pit Bull, Boston Terrier, Chihuah
7 Years
0 found helpful
Has Symptoms
Hyperventilating, drooling
My dog Quinn hyperventilates out of the blue. Today she started and it was loud and she was drooling. It scared me. Since i adopted her 4 months ago she has only done it maybe 5 times and this was the first time she drooled. What should i do?
Add a comment to Quinn Ann's experience
Was this experience helpful?
Lola
Miniature Pinscher
1 Year
0 found helpful
Hello. I have a miniature pinscher who just turned a year old. She will randomly have trouble breathing, like she is hyperventilating. It is usually completely at random and out of nowhere. Sometimes when she is sleeping too. Any ideas?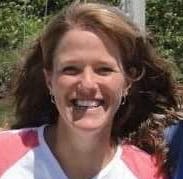 1611
Recommendations
It is possible that Lola has a problem with her heart, lungs, or throat, or she may be having a syndrome called 'reverse sneezing'. If you aren't sure, it may be a good idea to video the episodes and have her examined by a veterinarian to see what the cause might be and if it is a problem for her.
My dog rocco pitbull 92lbs has a 1 to 4 bad to abscess teeth he is 12.5yrs old and he is fine just very tierd acting most the time but when visitors or just anything that gets him excited. He sames to hyperventilate to the point hes white gums he settles down after a goon solid min or to of hyperventilating my question is can tooth pain cause this if tooth is really bad I taking him to specialist and few vets and be3n told iys not chf and thats hes in prefect health be sides that blood work u name it hes had it tested wants to see about cat scan etc told me could be in his brain a disorder isnt a tooth more likely need help everyone i talk to cant tell me anythi g but good luck and think about putting him down and I cant bring myself to do that
Add a comment to Lola's experience
Was this experience helpful?
Willow
pit bull terrier
9 Months
0 found helpful
I have had Willow just over a month now and I have noticed at random moments she will stop what she's doing and begin to hyperventilate (like gasping for air with an awful noise to it). It doesn't happen everyday but it happens enough now to where I'm getting concerned. When we initially got her looked at the doctor ruled that she was a healthy pup. Just want to know if I should be worried about this or not.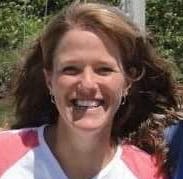 1611
Recommendations
There is a condition called a 'reverse sneeze' that may be what Willow is doing - you can look up a you tube video and see what this looks like and if it seems that it is what she is doing. If so, it is not life threatening, and can sometimes be related to allergies. If that is not what it seems that she is doing, since I can't see her, it would be best to video the episodes, and show it to your veterinarian to see if they can determine what the problem is, and how to treat it. Even if it is a reverse sneeze, if it is happening more frequently, she may need short term anti-histamine therapy to help resolve it.
Add a comment to Willow's experience
Was this experience helpful?
Bones
Jack Russell Terrier
10 Years
0 found helpful
My dog is waking up in the middle of the night and breathing so rapidly that his whole body shakes. His tongue gets a slight bluish tinge. His current medical conditions are stage 2 heart murmer, gum disease and arthritis. He is uncomfortable in general and we are now just waiting until his quality of life is too poor. What I would like to know, is the most likely causes and if there's any chance that he'll improve if we seek help for him. Why does it occur mostly at night?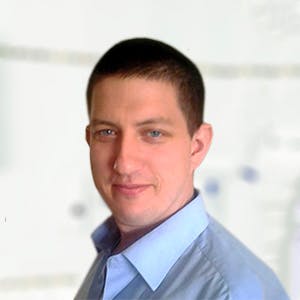 3320
Recommendations
This is concerning as Bones is unable to get sufficient oxygen into his bloodstream which is why he is turning blue, this may be related to his heart murmur and may be exhibiting symptoms of heart failure or arrhythmias. This is something you should visit your Veterinarian or an Emergency Veterinarian about since his heart may not be pumping blood efficiently at times leading to an increase in respiration as the body struggles for oxygen. Regards Dr Callum Turner DVM
Add a comment to Bones's experience
Was this experience helpful?
Nina
Husky and German She
1 Year
0 found helpful
My husky/German shepherd mix dog Nina is 1 year old and seems to be hyperventilating it's at different times. We just adopted her Saturday and she's been up to date on all vaccines, she has been fixed on the 8th of this month and has had heart worm and flea prevention! It's like she's hyperventilating and it's mostly through her nose she could be laying down or sitting up and she will do it! Should I be concerned?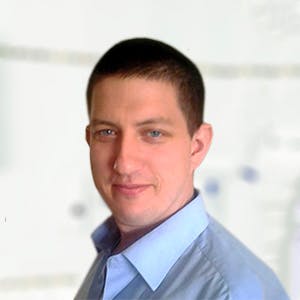 3320
Recommendations
Any conditions where it appears that a patient is unable to breathe or is struggling to breathe is concerning; since I cannot examine Nina I cannot determine the severity of this issue or give you an indication of any treatment. You should visit your Veterinarian for an examination to be on the safe side. Regards Dr Callum Turner DVM
Add a comment to Nina's experience
Was this experience helpful?
Max
Labrador Retriever mix
2 Years
0 found helpful
My dog is two years old and a labrador retriever/dauchound/pitbull mix. While my dog is sleeping, he hyperventilates and wheezes in his sleep. I was wondering what could be the cause of that? he only stops when i wake him up. Im concerned because this is a new thing.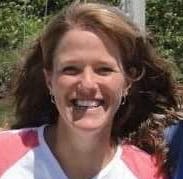 1611
Recommendations
Thank you for your email. Dogs do dream, I think. He may be having active dreams, or he may have a respiratory problem. If it is a new occurrence, and if you are concerned, it might be a good idea to have him examined to make sure that his cardovascular and respiratory systems are normal. if you are able to video the episodes, it will help your veterinarian to see the behavior and determine if it is a problem. I hope that all goes well for Max!
Add a comment to Max's experience
Was this experience helpful?
JoJo
Golden Retreiver
7 Years
0 found helpful
I Don't Have Money Right Now To Take Him To The Vet, Is There Something I Can Do At Home For Him? It Scares Me And I Feel Bad, He Does It At Night A Lot But Also During The Day And I Need Some Help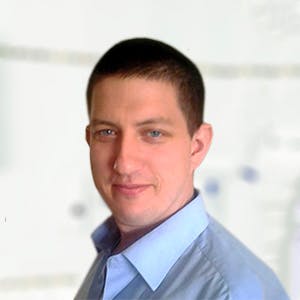 3320
Recommendations
There are various possible causes for this increased respiration effort; check JoJo's gums, if they are white it means that he is anaemic and doesn't have enough red blood cells to carry oxygen around the body and is a medical emergency at this stage. Other causes may be metabolic, respiratory disease, pain, heart failure among other causes. There is no at home treatment to help; whilst I sympathise with your financial situation, the longer you wait the more expensive the treatment bill will be. Regards Dr Callum Turner DVM www.aaha.org/pet_owner/lifestyle/cant-afford-critical-veterinary-care-many-nonprofits-can-help!.aspx
Add a comment to JoJo's experience
Was this experience helpful?