What is Adrenalectomy?
Adrenalectomy refers to the surgical removal of an adrenal gland, located just in front of the kidney. This procedure is challenging for several reasons and usually only undertaken in a specialist setting by expert surgeons.
Indications for adrenalectomy include the presence of a tumor. The surgery is high-risk due to difficulty accessing the tumor and the high percentage of cases that throw fatal blood clots in the 24 hours post-surgery. However, those dogs that do survive often have a reasonable long term outlook.
Book First Walk Free!
Adrenalectomy Procedure in Dogs
Adrenalectomy requires a full general anesthetic at a facility with the capability to provide rigorous monitoring of blood pressure, blood gases, ECG, and other vital parameters during anesthesia, plus an intensive care facility for the postoperative period.
Depending on the type of adrenal tumor, the dog may receive medical therapy for two weeks prior to surgery in order to reduce the risk of complications such as throwing a life-threatening blood clot and to control high blood pressure.
On the day of surgery, the dog should be fasting, and a premed injection is given which includes painkillers. After the dog is anesthetized, the surgeon usually makes on incision in the midline of the dog's belly, although an alternative technique involving an incision high on the right flank is preferred by some specialist when the right adrenal gland is to be removed.
The surgeon uses retractors to hold the gut and liver aside, in order to gain access to the adrenal gland deep within the abdomen. The blood supply to the gland is tied off and the gland itself dissected away.
The surgeon closes the laparotomy site and the patient is transferred to intensive care for close monitoring for 24 hours.
Efficacy of Adrenalectomy in Dogs
The act of removing the adrenal gland is an efficacious for getting rid of tumors in this location. The ultimate success depends on whether or not the patient survives to leave the hospital, how invasive the tumor was, and if malignant spread has already taken place or not.
The complication rate is high (again depending on the type of tumor) with blood clots to the lungs being a major source of death peri and post-operatively. Other complications include pancreatitis, kidney failure, pneumonia, and heart rhythm irregularities.
If surgery is not an option then the clinician can try to control the clinical signs by the use of medication, but this is only palliative and rarely satisfactory.
Adrenalectomy Recovery in Dogs
The patient is at greatest risk during the operation itself and in the 24 hours post surgery. This is because rapid changes in hormone levels, plus the tendency for blood clots to form, can cause catastrophic, potentially fatal, problems that are difficult to control.
As a rule of thumb, those that cope with this vital time and are able to go home, often do well provided that their cancer was no well advanced prior to surgery. It is essential to observe the regular guidelines during the recovery period, such as preventing the dog from licking the wound, rest, and avoiding stress.
Medication started prior to surgery is gradually reduced and stopped, as indicated by regular blood pressure monitoring.
Skin sutures are usually removed at the 10 - 14 day point.
Cost of Adrenalectomy in Dogs
The dog requires an extensive work up prior to adrenalectomy which includes screening blood tests, specific diagnostic blood tests, radiographs and ultrasound. These alone will run into many hundreds of dollars.
The surgical procedure and the intensive care needed in the postoperative period are costly, and an owner should expect to pay thousands of dollars or more.
Dog Adrenalectomy Considerations
Adrenalectomy is not a procedure to be taken on lightly. Whilst the procedure may be the dog's best option for recovery, the complication rate is high. It is therefore essential that each dog is thoroughly screened prior to going ahead, in order to determine that the cancer is not already far advanced. This would mean that the risks are unacceptable in view of the limited extra time the dog would gain should surgery go well.
Adrenalectomy Prevention in Dogs
It is not thought that environmental factors play a part in the development of adrenal gland tumors, thus it is difficult for the conscientious owner who wishes to reduce their pet's risk factors to do anything constructive.
Adrenal tumors seem to be more prevalent in larger dogs than small; and there is an increased occurrence in female dogs over male. But other than that, whether or not a dog develops an adrenal tumor is largely a matter of fate.
Adrenalectomy Questions and Advice from Veterinary Professionals
Margarita
Lab/Pit mix
5 Years
0 found helpful
My dog Margarita was diagnosed with a large tumor of the left adrenal gland. I live in Alameda, CA and some local specialists were willing to do the surgery right away. but I also talked to UC Davis and they recommended to do 2 weeks of treatment and then do the surgery. What should I do? And is the surgery the best option?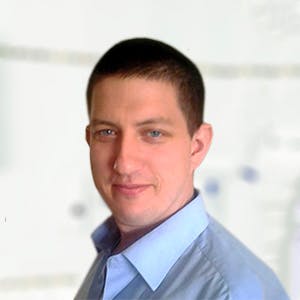 2992
Recommendations
Generally if a benign tumour is suspected, medical treatment is tried first but for malignant tumours surgery is the treatment of choice; however, some Veterinarian like to try medical therapy for a period of time to help stabilise a patient prior to surgery. If Margarita has Cushing's Disease (or is displaying the symptoms), a benign tumour may be present; but this is something to discuss with your Specialist. I do not like to make decisions without examining a patient and I think you should speak with your Specialist about the options. Regards Dr Callum Turner DVM
Add a comment to Margarita's experience
Was this experience helpful?
Toby
Bejon
14 Years
0 found helpful
Our dog is 14 and an ultrasound was done and a tumor on an adrenal gland was diagnosed. As I understand it it is a complicated surgery with a questionable survival rate. His symptoms are gone and he is pretty much back to normal.
Should we have the surgery or wait until the symptoms present themselves again? He has never been sick and we don't want to lose him but the surgery and recovery do sound iffy.
I see,too, that the pretesting and surgery itself is very costly. If I know it will be successful I would feel more likey to go for the sugery.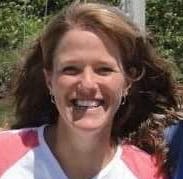 1406
Recommendations
Thank you for your email. WIthout examining Toby, or knowing more about the tumor, and his physical condition, I cannot comment on whether you should have the surgery. It would be best to ask your veterinarian, as they know more about his actual situation, and they can answer any questions about risks, benefits and possible outcomes of surgery. I hope that all goes well for him.
Add a comment to Toby's experience
Was this experience helpful?
Bear
Labrador Retriever mix
11 Years
0 found helpful
is getting this surgery too risky for my dog? Reading about the complications and risks it has scares me. But Bear is having seizures that are becoming more frequent from every 3-4 months to almost monthly now. they located a tumor with an ultrasound on his right adrenal gland and they said they can remove it. He also got a cat scan, and they are fairly certain it is non cancerous but in order for a biopsy they need to cut into him regardless. The complications look risky but we all want bear to stop having seizures. What do you recommend?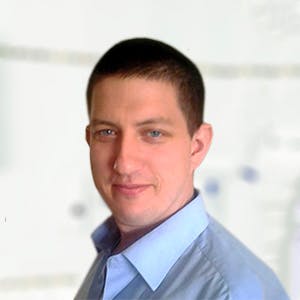 2992
Recommendations
Every surgery (even a simple castration or spay) has the potential to have complications, however when we (as Veterinarians) recommend surgery or any other treatment (medications have side effects etc…) we always weigh up the risk:benefit balance before making a recommendation to an owner. If your Veterinarian feels that Bear is fit for the surgery and will come through it better then I would follow their guidance; also think about the value in knowing the histopathology results of the adrenal mass. Regards Dr Callum Turner DVM
Add a comment to Bear's experience
Was this experience helpful?
Cleo
Dachshund
11 Years
0 found helpful
I have a 11 year old dachshund that was just diagnosed with Cushing's 2 months ago. her symptoms were excessive drinking and she put on some weight. My vet started her on 30mg of vertoryl which did not seem to work so after asking for the does to be increased, my vet reluctantly increased her does to 20mg 2x a day. At first the increase seemed to lessen the symptoms but my dog's been on the new dose for about 1 1/2 months and there seems to be no change in her symptoms. My vet is very reluctant to increase her dose again but if the current dose isn't working what other options do I have? Is there anything else I can do?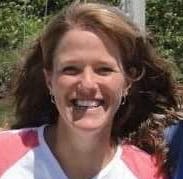 1406
Recommendations
Thank you for your email. Vetoryl can be an effective method to control the signs of Cushing's disease in dogs, and there are side effects with higher doses, so your veterinarian's concern about increasing her dose is valid. If the medication isn't helping, your veterinarian may need to perform more defined tests to find out if the Cushing's is adrenal or pituitary in nature, as there are surgical options for adrenal problems, but not for pituitary disease. The other option is to adapt to her situation, and make sure that she is comfortable as long as you are able to, if the medication isn't helping, and surgery isn't an option. I hope that she does well.
Add a comment to Cleo's experience
Was this experience helpful?
Mill
Mixed
10 Years
0 found helpful
Has Symptoms
Panting drinking large amounts of w
Mill was scheduled for surgery but was aborted due to low BP. Maybe reactions to anesthesia. Will this condition affect possible future surgery. Will this increase mortality rate chances. She show nho ill effects from the adrenal tumor, no Cushing decease. Is this surgery more of a risk?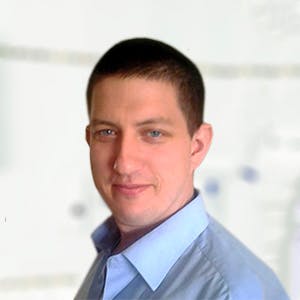 2992
Recommendations
Low blood pressure is always a concern during surgery and should be corrected or managed before or during surgery; if the blood pressure dropped before surgery it was wise to abort surgery so that the cause may be determined and managed. Once the blood pressure issues are under control your Veterinarian would be able to advise you on the risks of surgery. Regards Dr Callum Turner DVM
Add a comment to Mill's experience
Was this experience helpful?
Cola
Mix
10 Years
0 found helpful
My dogs left adrenal gland was 12 mm on an ultrasound 6 mo. ago, a second ultrasound done it now : left is 15 mm and the right is 3mm. they want to remove the left adrenal gland. She is 10 years old. No MRI or CT scan has been done. what do you feel should be done. I know the surgery is very risky.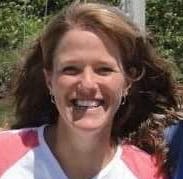 1406
Recommendations
Without knowing more of the reasoning behind the testing, and the possible surgery for Cola, I unfortunately cannot comment on whether you should have the surgery done. Has it been determined that Cola has adrenal-dependent Cushings disease, or is there another reason? Since I cannot see her, and know no details of her history, it would be best to have a frank conversation with your veterinarian about risks and benefits of the surgery.
Add a comment to Cola's experience
Was this experience helpful?
Sir Charles
Shih Tzu
13 Years
0 found helpful
What can be done about a Vet that blows off a Pt's concern about a disease. Only to find out months later your pet has that disease and is worst because of the complacent attitude of the Vet?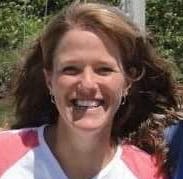 1406
Recommendations
Thank you for your email. I'm sorry that you have had this experience. Every veterinarian is accountable to a state board to keep proper licensure, follow guidelines, and provide minimum standards of care. Any client can report a veterinarian to their appropriate state board for something that they feel wasn't handled correctly, and the state board looks into each case. I'm not sure which state you are in, but if you search 'veterinary state board', you should be able to locate a phone number and address. You might want to discuss your concerns with that veterinarian first, as they may not be aware that there is a problem.
Add a comment to Sir Charles's experience
Was this experience helpful?
Charlie
Miniature Schnauzer
9 Years
0 found helpful
A week ago dog stopped eating and seemed sad
Diagnosed with pancritititus, kidney disease and found a mass on adrenal gland
Been in vets 4 days. Kidneys normal now and they think pancrititis almost ok. Is there any other way ti show if mass is cancer or not and if so if spread than a pay for a ct scan and surgery which risky under a general anesthetic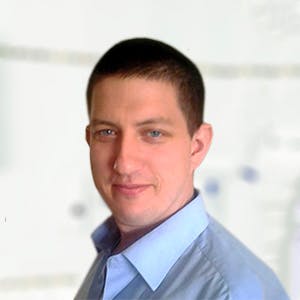 2992
Recommendations
If Charlie is otherwise healthy, he should tolerate a general anaesthetic reasonably well at nine years old; unfortunately it is difficult to say what the mass is without the resolution of CT or MRI and even then until it is removed and biopsied we cannot know for 100%. I would recommend removing the affected adrenal gland and a CT will help show any metastasis. Regards Dr Callum Turner DVM
Add a comment to Charlie's experience
Was this experience helpful?
Molly
Dorkie
10 Years
0 found helpful
My 10 1/2 year old Dachshund/Yorkie mix had an episode last week where her front legs would not stay under her. She looked like a newborn foal learning to stand on ice. This only lasted about 20 minutes. She had no signs of seizure. She just couldn't stand up. We took her to the vet, who, after an examination decided she had some signs that she could have Cushing's disease. They did senior labs and her Alk Phos was over 1300. She had a low dose dexamethason suppression test and everything points to adrenal Cushing's. She has zero symptoms. She acts like a puppy still. She eats well and, by appearances, is a healthy dog. She is scheduled for an ultrasound and a high dose dexamethasone suppression test this week and has been referred to a specialist vet for an ultrasound of her adrenal gland. If it is a tumor and given the risks of the adrenalectomy with a dog that is having no symptoms, do you suggest going forward with the surgery? What other options are there to treat this disease? I just have a hard time justifying having a surgery that she may not survive when she isn't having any symptoms, yet I don't want her to be in pain (which she doesn't seem to be in any).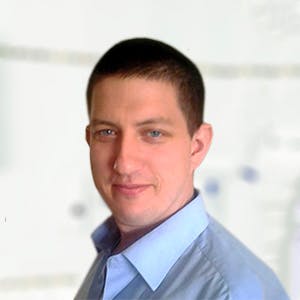 2992
Recommendations
If there is a tumour on her adrenal gland, it would make more sense to perform surgery now rather than in two or three years if the condition worsens; also, Molly must be showing symptoms of Cushing's Disease or else your Veterinarian wouldn't have suspected it and tested for it which may indicate surgery. A high alkaline phosphatase level (reference: 1-114U/l) is also suggestive of Cushing's Disease too, especially if there are no symptoms of liver disease. Regards Dr Callum Turner DVM
Add a comment to Molly's experience
Was this experience helpful?