What are Natural Mange Remedies?
Mange, caused by parasitic mites, causes itchy spots across a dog's skin. Scabs can form from the dog scratching. Mange is extremely uncomfortable and potentially contagious for other animals in your home as well as, on occasion, to humans by way of itchy bumps. Your dog may lose hair, develop sensitive sores, and be in intense pain, causing anxiety and restlessness. Your veterinarian can advise on mange medications and ways to keep your other animals away from your mangy dog until they are safe to be together again. If left untreated, mange can be life-threatening for your dog. Along with veterinary medications, there are several ways you can treat mange safely from home.
Book First Walk Free!
Natural Mange Remedies Procedure in Dogs
There are several home remedies for treating mange. From bathing to spot cleaning or food additives, mange can be handled with ease from the comfort of your home making it easier for your dog.
Apple Cider Vinegar
An apple cider vinegar bath can help get rid of the mange mites. Mix ½ cup of apple cider vinegar with ½ cup of Borax and warm water. Be sure the Borax is fully dissolved before sponging the mixture on your dog's skin and coat. Also make sure your dog does not lick the mixture, as ingesting Borax can be harmful. Use a cone collar if necessary. Apply mixture to your dog's entire body and coat, avoiding the mouth and eyes. Then let the solution air dry without towel drying.
The same mixture in a spray bottle can be applied to smaller areas on your dog's skin and fur without having to bathe the entire dog. This is perfect for small dogs or small affected areas.
Apple cider vinegar can also be added to your dog's food or water. Add a teaspoon for dogs under 30 pounds or a tablespoon for dogs over 30 pounds to their food bowl to help get rid of mange. Apple cider vinegar has both antiseptic and antibacterial properties which will help heal your dog as well and create a pH balance necessary for healing the skin.
Honey
Honey has incredible properties and can be used for many ailments for animals as well as humans. Its antiseptic and antioxidant properties will help heal the sore, tender skin while building immunities. Honey can also cleanse the skin of bacteria and the dirt and grime from mange. Apply honey directly to the sore spots on your dog's skin for treatment.
Olive Oil
Applying olive oil directly to the affected areas can soothe the tender skin and help rid the area of the mange.
Hydrogen Peroxide and Borax

Sponge bathing your dog with a Borax and hydrogen peroxide solution is a popular treatment for mange. Hydrogen peroxide and Borax together help kill mange and heal the skin sores.
Applying these treatments on a regular basis will help rid your dog of mange, and on a weekly basis could keep it from recurring.
Efficacy of Natural Mange Remedies in Dogs
Dedication to treatment is essential when treating mange. It could take up to four weeks for mange to completely disappear and the sore, tender skin to fully heal. It may take even longer for fur to grow back fully. If treated daily for a full month, these treatments show a high efficacy rate. Some dogs are susceptible to mange based on genetics. These dogs can be treated as a preventive measure with good hygiene and regular bathing.
To gain the full effect of a natural mange remedy, be sure to treat the skin spots, ears, and nose daily along with bathing at least every week if not every few days.
Natural Mange Remedies Recovery in Dogs
Your dog will need to be on a well-maintained diet to improve their immune system and fight infection from mange. While your dog is showing signs of mange, keep them away from other pets in the household. As you are treating mange and bathing your dog, be sure to launder the dog's bedding as well. A Borax and apple cider vinegar laundering will keep your dog's bedding clean and free of mange as your dog heals. If your dog has lost weight as a result of mange, be sure to watch them eat meals and ensure they are gaining weight back at a healthy rate. You may notice more energy from your dog as they begin to feel better.
Cost of Natural Mange Remedies in Dogs
Treating mange from home isn't costly. You could spend under $25 for a month's supply of natural ingredients for a mange sponge bath. Upkeep with laundering bedding and weekly baths, shouldn't be more than $25 a month. If your veterinarian recommends antibiotics or a medicated shampoo, you may spend a bit more, but not much more than a routine trip to the vet and $10-$20 on medication and shampoo. To keep that cost down you can opt for the antibiotic from your veterinarian if it is necessary and make the bathing solution at home.
Dog Natural Mange Remedies Considerations
Mange is treatable, but it can also vary in degrees of comfort and pain. If a skin infection is present, see your veterinarian for advice and treatment. You can treat mange at home with baths and natural food additives while still treating an infection medically. Keeping a close eye on your dog's skin and reactions to these natural remedies gives you control over how often you need to treat and which remedy is working best for your dog's condition.
Natural Mange Remedies Prevention in Dogs
Keeping your dog clean and healthy is key to preventing mange. Hygiene for your dog's skin and coat are essential to the overall health of your dog. You'll need to keep your dog's bedding clean as well. If you know of other dogs or pets who have mange, keep your dog away from them. Brushing your dog daily and a healthy diet can assist in keeping your dog mange free. If your dog is outside often or around other dogs at parks and such, be sure to follow up with baths and washing. Pay close attention to your dog's coat and skin so you can tell if anything is awry.
Natural Mange Remedies Questions and Advice from Veterinary Professionals
Sweet Girl
Lab mix
4 Weeks
0 found helpful
My fiancé and I rescued a puppy from a parking lot last night. Poor thing was wrapped in a towel and left in a cart at a conscience store (it was below 30 when someone found her)
We've only had her for about a day but we are keeping her fed and watered. She has pottied quite a bit since last night, but cries every time she does. She is in the held up in the bathroom and we put gloves on every time we go in to check her. Planning on giving her a bath today with soothing puppy shampoo then applying honey to her body and adding apple cider vinegar to her water.
We can't afford a vet bill but also want to make her feel better.
Not sure how old she is, but we are thinking she is 4-8 weeks. Might be a lab mix?
Her face, ears, paws, neck, back, stomach, bum and potty area are all hairless and very red. She has patches of scabs on her lower back and is bleeding from where she has been scratching and biting.
Would it be ok to apply the honey and then wrap her body in gauze to make sure she doesn't lick it and continue biting herself?
Add a comment to Sweet Girl's experience
Was this experience helpful?
Olive
German Shepherd
2 Years
3 found helpful
Hello,
Olive is a two year old German Shepherd mix. She has had issues with getting infected with fleas to a level I have never seen before. I gave her baths for weeks and finally changed her topical flea medication to front line plus. It seemed to be working. No issues. Until a couple weeks later, now she has red bumps all over her stomach, inside of legs, near her genitals, and under arm pits. She also is losing hair at an accelerated level (she sheds a lot normally). I gave her another bath and got a few more fleas off but nothing seems to be helping. She doesn't seem too irritated but does seem uncomfortable at times. Anything that I can do to help?
i only use dawn to wash my dogs, but you do have to have patients it has to stay on them for at least 5 mins. I live in the country and it really does help. I sometimes mix it with a store bought flee shampoo for extra. of course i use flee spray > there are some natural sprays , good luck
We had boxer bull dogs , seemed like they had the most fleas. I friends told me to bath then in Dawn dish washer with the duck on the front. It will kill then as you are washing them. I was them 2to3 times a week
Im also going through the same thing with my 5month old pit
Add a comment to Olive's experience
Was this experience helpful?
Loki
pit bull terrier
5 Months
3 found helpful
I took my puppy to the vet because he started scratching himself until his fur started falling out, it started out as one little area but now it's about 10 litte areas where his fur is either bald or very thin, they gave him medicine after they did a skin scrap and said he had mites, it's been a couple weeks since he took the medicine but his bald spots don't look like the fur is growing back at all, does he need more med or something else because i think the mites ain't gone yet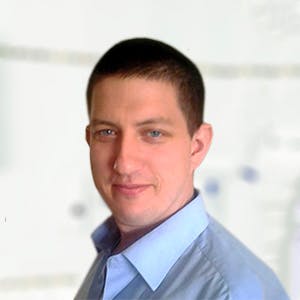 3318
Recommendations
You should return Loki to your Veterinarian for another skin scraping to look for mites, sometimes it takes a while for hair to grow back. The type of mite which determine the treatment required, but it is always good to have another skin scraping to make sure the mites are gone. Regards Dr Callum Turner DVM
Add a comment to Loki's experience
Was this experience helpful?
Oso
Chihuahua
4 Months
0 found helpful
My 4month chihuahua has some red spots on right ear. He got them from his brother biting and playing rough but now the spots are spreading. I have no idea if it's mange. Currently cleaning him often times a day with HydrogenPeroxide. Should I try home remedies before going to vet? (He has current shots that were given last week)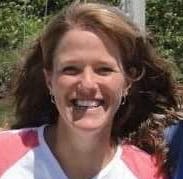 1608
Recommendations
Oso may be suffering from a parasite or a bacterial infection, and I can't tell without seeing him. Since it seems to be spreading and there is a possibility that it is contagious, it would probably be a good idea to have him seen by your veterinarian to make sure that it is treated.
Add a comment to Oso's experience
Was this experience helpful?
Keidah(keydah)
german shepard
8 Weeks
1 found helpful
Took my 8 week old Shepard mix to vet. Got her the shot for mange mites and a steriod for the itching and nexguard but she still itches a lot what can I put on her to relive this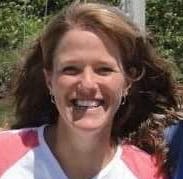 1608
Recommendations
Without seeing Keidah, I can't recommend any treatments for her, unfortunately. Sometimes, the itching from Mange can get worse as the mites die, before it starts to improve. She may need antibiotic therapy for any secondary infection - it would be best to give your veterinarian a call and see what they might recommened, since they have seen her recently.
Add a comment to Keidah(keydah)'s experience
Was this experience helpful?
Butterscotch marie
Golden Retriever
18 Months
0 found helpful
Has Symptoms
Sores scapes like little bumps head
I don't really know if it's mange she is going on2 and last summer was the same I treated it as mange it got better from the home remidies dr gave her stations prior to home rem she goes out all the time in the country in a dirty pond I try to keep her out not easy she is a golden retriever long hair and gets dirty a lot I always wash her when she gets dirty I try not to do it to much cause I don't want to depleat oil in her skin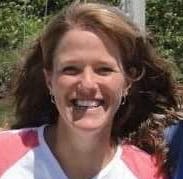 1608
Recommendations
Without seeing Marie, I don't have any way to tell what might be causing these bumps, but it isn't common to have mange a second time in an adult dog. It may be a bacterial or fungal problem, another parasite, or an allergy, which are all treated quite differently. It would be best to have her seen by a veterinarian, as they can determine what might be going on and get any treatment that she needs.
Add a comment to Butterscotch marie's experience
Was this experience helpful?
Simba
Pekingese
5 Years
0 found helpful
My dog is suffering from mange.carried it from infected dog.the vet told that he is in initial stage he will be fine.he is having swelling under his eye hairloss.what should we do from not spreading to his whole body.and how to prevent my other dog.is mange curable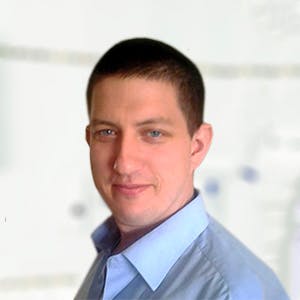 3318
Recommendations
Mange is an umbrella term for a few different parasitic mites including Sarcoptes scabiei, Demodex canis among others; however mange is typically Sarcoptes scabiei. There are many treatment options for Sarcoptes scabiei which may include Revolution (selamectin), Advantage (imidacloprid-moxidectin), Interceptor (milbemycin oxime) among other treatments; your Veterinarian would be able to advise you and you should treat all dogs in contact with Simba. Regards Dr Callum Turner DVM www.msdvetmanual.com/integumentary-system/mange/mange-in-dogs-and-cats
Add a comment to Simba's experience
Was this experience helpful?
Kyrpto
pit bull terrier
3 Years
0 found helpful
I have 3 year old american pit bull named Krypto. In the last 7 months, he has had issues with licking his paws. I took him to the vet and they told me he had allergies. I changed his food from Purina Dog Chow to Rachel Ray Nutrish: Beef and Brown Rice. The vet put him on Aboquel and it helped with the infection in his paws from licking. She also put him on antibiotics to help with an ear infection he had.

Since Krypto was 7 months old he has had ear infections. Two weeks ago, we changed his food to the Rachel Ray NO GRAIN because they didnt have his usual one. Also around this time, he went missing overnight... two days later after he returned home from his "missing dog" ventures he seemed to develop an infection on his chest like over night, there was puss and crusty, stinky (like frito corn chips smell) goo. I gave him a bath and we found his old food and switched it out, thinking it was the food. He got better. Until two nights ago I noticed he has scabs all over his body, dandruff, he is losing hair everywhere. Elbows, whole body (back and neck) he is chewing the pads on his feet and constantly scratching. Not to mention, he is losing hair behind his ears and the insides are very red. From what I have read online it seems like it could be Mange. Unfortunately, I cannot afford a huge vet bill right now. What can I do at home until I can make it to the vet?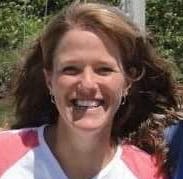 1608
Recommendations
Unfortunately, there really isn't anything that you can do at home without knowing if he has a bacterial or fungal infection, or parasites. Allergies can be frustrating and difficult to control, and sometimes the allergies will be controlled with Apoquel unless in infection occurs, and they become itchy again. he may need medications to clear up the cause of his current infection, whatever the cause. Most clinics do offer CareCredit to help with unexpected expenses, as well.
Add a comment to Kyrpto's experience
Was this experience helpful?
Arro
Australian Shepherd
8 Weeks
0 found helpful
I rescued an puppy today from the side of the road. His mom was hit by a car. I'm unsure of breed however does look to have some Australian Shepherd. Unsure of age as well however is eating solid food and drinking water. His fur is very thin on his lower back and back legs and on his stomach. He doesn't scratch, almost appears to be very dry skin. Appears to have no redness or bites. At the moment with no vet open I'm concerned about whether or not it's possibly mange or contagious to other animals. I can't stand to leave him anywhere. I want to make sure he can be as healthy as possible in order to keep him or find him another home. However I worry about my current animals.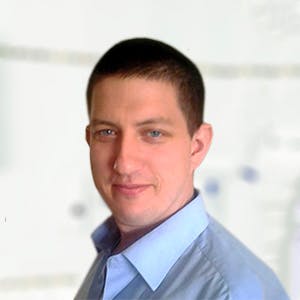 3318
Recommendations
You should keep strict biosecurity (wash hands after handling etc…) when taking a new dog home (especially from the street) and you should keep the new dog in a separate area of the house (utility room etc…); you should worm him with an effective anthelmintic and apply a topical spot on treatment against fleas, ticks and mites. Visit a Veterinarian to be on the safe side and to start with vaccination as well. Regards Dr Callum Turner DVM
Add a comment to Arro's experience
Was this experience helpful?