By Mel Lee-Smith
Published: 07/10/2020, edited: 08/10/2021
Save on pet insurance for your pet
You don't have to choose between your pet and your wallet when it comes to expensive vet visits. Prepare ahead of time for unexpected vet bills by finding the pawfect pet insurance.
Overview
Updated: 6/11/2021

ASPCA Pet Health Insurance is one of the leading names in pet health care and wellness. This company is a subsidiary of the Crum and Forster Pet Insurance Group and is owned by the United States Fire Insurance Company. ASPCA's parent company, Crum and Forster, was one of the first insurance agencies to provide pet policies in the mid-90s and paved the way for many other companies that followed suit. 
Despite sharing the same name, ASPCA Pet Health Insurance is not operated by The American Society for the Prevention of Cruelty to Animals (ASPCA). However, this foundation acknowledges the importance of having access to high-quality veterinary care. Although not affiliated with business operations, the ASPCA does receive a percentage of this insurance company's earnings for the use of their intellectual property and trademarks.

Read on to learn about pricing, coverage, and reviews to find out if ASPCA Pet Health Insurance is a good fit for your family.
How much does ASPCA Pet Health Insurance cost?
ASPCA Pet Health Insurance has 2 main plans: the Complete Coverage policy and the Accident-Only policy. You can adjust the reimbursement percentage from 70% to 90% and select the deductible amount that's right for your pet, ranging from $100 to $500 yearly.

Monthly premiums for ASPCA's Complete Coverage pet insurance plan average between $36 and $133 a month, depending on the annual limit, yearly deductible, and reimbursement percentage you select for your dog.
Rather than having a deductible due at the time of treatment, ASPCA has an annual deductible. Many pet parents prefer the annual deductible since it means they can pay a yearly lump sum rather than paying a lower amount for each service.

Deductibles vary by insurance plan. More comprehensive plans are pricier than the Accident-Only plans. There are 4 maximum coverage amounts owners can choose from: $5,000, $10,000, $20,000, and unlimited coverage.

Another perk of ASPCA is the 10% discount for families with multiple pets under the same policy. There is a 30-day refund period after starting a new plan. If, for whatever reason, you are unhappy with the coverage, you can request a refund for any payments made to ASPCA so long as there were no claim payouts.
ASPCA Pet Health Insurance add-ons
ASPCA offers an add-on called Preventive Health. Two versions of this add-on are available: the basic plan and the prime plan. 
The basic plan reimburses pet parents for routine services like dental cleanings, vaccinations, certain antiparasitic treatments, and fecal tests.

The prime plan covers those same procedures with a higher maximum payment amount. Additionally, the prime program includes:

How do I file a claim with ASPCA Pet Health Insurance?
Policyholders can either submit a claim for reimbursement directly through the ASPCA Pet Health Insurance website or the mobile app.

Pet parents must pay out-of-pocket for treatments and preventative services (like parasite prevention and dental cleanings), though these may be reimbursed depending on your coverage.

ASPCA Pet Health Insurance won't cover non-essential operations like claw removal or ear and tail docking for cosmetic purposes. No plan offered by ASPCA Pet Health Insurance covers services related to pre-existing conditions, breeding, birthing, lactation, or cremation.
Other treatments that fall outside of the scope of coverage include in-home services, obedience courses, grooming, experimental procedures, and boarding.

What does ASPCA Pet Health Insurance cover?
As we mentioned, ASPCA offers 2 main plans — Accident-Only and Complete Coverage — with optional supplementary coverage for an additional fee.

As the name of the policy suggests, Accident-Only coverage only reimburses for services caused by an accidental injury like a fall. Complete Coverage reimburses for treatment services regarding your pet's overall health and any illnesses that may develop after enrollment. ASPCA Pet Health Insurance does not cover costs associated with conditions diagnosed before coverage begins.

Illnesses
The Complete Coverage plan covers the treatment of any qualifying illnesses that arise after your enrollment date. Unlike some other pet insurance companies, ASPCA Pet Health Insurance also reimburses for more invasive treatments like chemo and stem cell therapy. Some types of illnesses the Complete Coverage policy insures include kidney infections, leukemia, gastrointestinal issues, and joint problems.

Some forms of alternative medicine
The Complete Coverage pet insurance plan reimburses holistic approaches to pet health, like acupuncture and hydrotherapy. Additionally, this plan will reimburse you for specialty dog food as long as it's not for weight management and you have a written prescription from your vet.
Accidental injuries
Both the Complete Coverage and Accident-Only plans will repay you for accidental injury claims. Examples of accidental injuries covered under these policies include musculoskeletal trauma, lacerations, animal attacks, and ingesting non-food items.

Behavior problems
The Complete Coverage plan reimburses for treatments regarding behavioral issues due to mental illnesses like separation anxiety. 
Genetic conditions
Unfortunately, some breeds are predisposed to certain conditions, but the Complete Coverage policy covers many of these conditions as long as it's a new diagnosis.

How to apply for ASPCA Pet Health Insurance
The application process for ASPCA Pet Health Insurance is quite user-friendly. Log in to their website from your computer or mobile device and click the button at the top right that says "Free Quote". You'll then be prompted to enter some basic information about your pet, like their name, age, and breed.

From there, you can select your pet insurance plan, deductible, reimbursement percentage, and maximum payout amount. Once you finish this section, it'll direct you to select your desired policy add-ons for preventative health.

Canines, felines, and horses are all eligible for ASPCA Pet Health Insurance, regardless of their medical history or pre-existing illnesses.
What is the waiting period for ASPCA Pet Health Insurance?
ASPCA's coverage is active immediately for preventative care, meaning you're able to receive reimbursement for a check-up on the day of enrollment. Many pet parents find this to be a perk since other pet insurance companies have a 2-week coverage gap from the start of registration.
A 14-day waiting period applies for the diagnosis and treatment of illnesses and accidents. If an accident occurs or a condition is diagnosed within this waiting period, it will not be covered by ASPCA.
ASPCA Pet Health Insurance reviews
ASPCA's coverage is accredited with Consumer Affairs and is generally well-received according to the site's verified reviewers, though there were a few dissatisfied reviewers. Many reviewers say that they're satisfied with the coverage and praise the company for their quick claim approval time.

Some of the less satisfactory reviews cited unexplained charges and increases in monthly premiums for the same level of coverage. Other reviewers claim ASPCA's response and approval times are slower in recent months than it has been in years prior.
Is ASPCA Pet Health Insurance right for my dog?
ASPCA may be a good fit for pet parents who are looking for flexible and affordable pet insurance plans for their dog or cat. Many pet parents like the fact that there are multiple plans, payout amounts, and coverage add-ons they can tack on if their current policy isn't enough.
Some downsides of ASPCA Pet Health Insurance are that it's more costly than a lot of other plans out there and it doesn't cover pre-existing health problems.

Got questions about ASPCA or pet insurance in general? Not sure which company offers the best pet insurance plan for your needs? Compare pet insurance plans now and save more than $200 on pet health and wellness costs each year!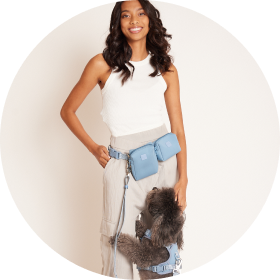 Need to upgrade your pet's leash?