How Do You Crowdfund for Vet Bills?
How Do You Crowdfund for Vet Bills?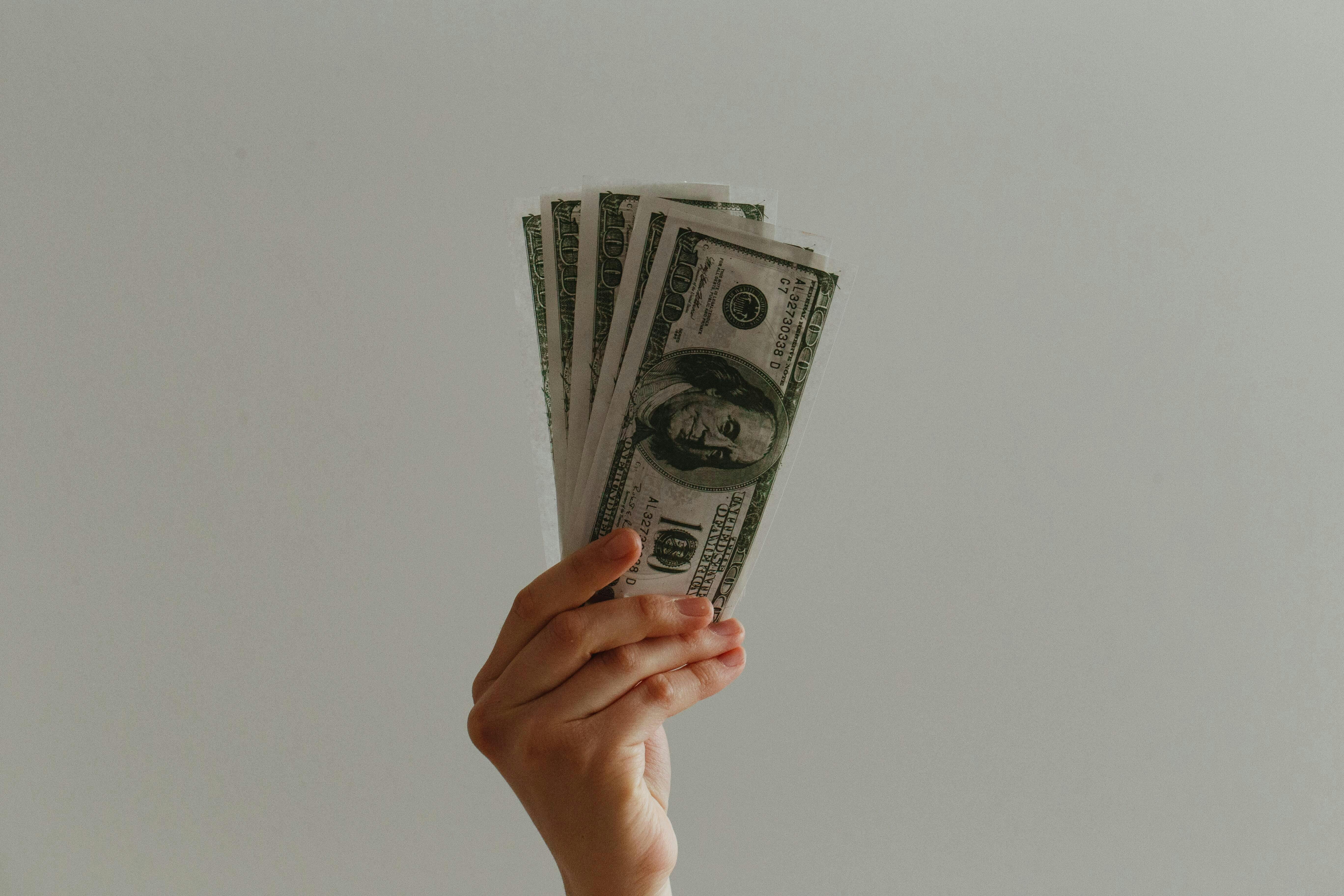 By Mel Lee-Smith
Published: 10/27/2021, edited: 10/28/2021
Save on pet insurance for your pet
You don't have to choose between your pet and your wallet when it comes to expensive vet visits. Prepare ahead of time for unexpected vet bills by finding the pawfect pet insurance.
Overview
With roughly 1 in 4 pet parents struggling to pay their vet bills, it's no wonder why people turn to crowdfunding platforms. GoFundMe is the most "pawpular", raising over $140 million in donations each month. Most pet campaign organizers are individual pet parents, but some animal rescue organizations are also crowdfunding donations.
Is GoFundMe a good way to raise money for your pets' vet bills? That depends on several factors, like how much money you need and how many donors you can reach. Donation goals for vet bills range from $700 to $10,000 on average. Tragically, most of the GoFundMe pet campaigns we reviewed while researching for this article hadn't raised half of their donation goal.
Whether you're currently crowdfunding for vet bills or you're not sure how you'll pay for emergency care, read on to learn how to maximize visibility on your campaign and other ways to raise money.
Be proactive about your pet's health
Consider investing in pet insurance before you're hit with an expensive vet bill. Pet insurance companies reimburse up to 100% of vet costs within 3 days on average. Start comparing insurance providers today to find the right fit for your pet.
Not sure how pet insurance works? Check out our related guides:
Sharing your fundraiser on social media is an obvious way to earn donations. To reach more people, contact influencers and ask if they'll share your fundraiser. Viral fundraising can raise money fast — we're talking within mere minutes.
Take Chico's story, for example. In October 2020, a 2-year-old Pit Bull named Chico was hit by a car. Chico's mom Paulina owed more than $18,000 in emergency vet bills. She reached out to @WeRateDogs on Twitter, asking founder Matt Nelson to share her fundraiser. The result? She reached her fundraising goal in 30 minutes!
Unfortunately, the chances of getting your fundraiser shared by an influencer are slim. @WeRateDogs receives hundreds of requests a week and only shares one or two links. But who knows? You might get lucky, so it's worth a try.
Where are the best places to share your pet's fundraiser, and how can you maximize your post reach? Let's take a look.
Facebook
Apart from sharing your fundraiser link in a post, Facebook lets you raise money in two ways: by setting up a personal fundraiser or enabling donations in live videos.
You can also join Facebook groups that allow members to share fundraisers. Facebook's explore feature even lets you find other fundraisers for pet causes if you need inspiration.
Facebook groups for vet bill fundraising
Before joining a group, read the rules to avoid getting rejected or banned. Be advised that posts may contain graphic content.
Instagram
In 2020, Instagram tested a personal fundraising feature. Unfortunately, personal fundraisers are no longer available, but you can still promote an existing fundraiser by updating the link in your bio. If you have 10,000+ followers, you can also share the link in your story.
Best practices for sharing your pet's fundraiser on Instagram
Post photos of your pet and tell their story in the caption.
Include relevant hashtags to reach more people.
Add the link to your fundraiser in your bio.
Share your fundraiser post to your Instagram stories.
Update your followers on your pet's condition.
Instagram hashtags to raise money for vet bills
#donate
#vetbill
#vetbillhelp
#gofundmedonations
#gofundmeinbio
Reddit
Reddit is a great place to raise money for all sorts of causes, including emergency vet costs. Just be aware that many pet-related subreddits, like r/Dogs, don't allow members to promote fundraisers. Read the rules before posting to avoid getting banned.
Subreddits where you can share your pet's fundraiser
Best practices for sharing your fundraiser on Reddit
Always read and follow the subreddit rules.
Avoid spamming.
Don't just post your fundraiser link — tell your pet's story for the best chance of winning donations.
Provide proof of financial need if required — a photo of the vet's invoice will usually suffice.
Twitter
Twitter is another great place to reach donors. Although you should add hashtags to your tweets, Twitter's advanced search function lets users search by keywords as well.
Best practices for sharing your fundraiser on Twitter
Pin the tweet promoting your fundraiser to your profile.
Avoid using templates or stock messages — tell your pet's story in your own words.
Add hashtags and keywords to your tweets.
Update your followers on your pet's condition (ideally in the same thread with your fundraiser link).
Twitter hashtags to raise money for vet bills
#gofundme
#gofundmedonations
#pethelp
How can I raise money to pay vet bills?
While crowdfunding platforms are a great way to raise funds, they're not the only option. Here are a few more ways you can raise money to cover vet costs.
Use a GoFundMe alternative for pets
GoFundMe isn't the only crowdfunding platform out there. Emergency funds and membership-only platforms can help you pay for vet care costs. Some emergency funds, like Labrador Lifeline, provide financial aid to pet parents of specific breeds.
Read on to learn about our top 3 GoFundMe alternatives for vet bills.
Pawp
Pawp is a pet insurance alternative and telehealth service. For just $19 per month, pet parents get unlimited texts and calls with licensed veterinarians, as well as access to a veterinary emergency fund.
This fund covers up to $3,000 in vet bills. Members can use the fund once per year for emergencies only. To access the fund, you'll need to video chat with a Pawp vet, who will confirm your pet's emergency and activate the fund. Visit any vet within 4 hours of your emergency and get treatment.
Then, ask your veterinarian to call Pawp's emergency fund hotline to arrange payment. Pawp will pay your vet directly, so you won't have to file any claims or wait for reimbursement.
Read our Pawp review to learn more about how it works.
Eusoh
Eusoh is another pet insurance alternative that lets pet parents share vet expenses. Eusoh members join expense-sharing groups. Each member pays a monthly subscription fee (currently $17) and maintains a deposit ($48). Whenever another group member submits an expense, small amounts of other group members' deposits are deducted to cover it. Each month, members top up their balance to $48.
Eusoh members are liable for a 20% member share toward their own vet bills, plus an annual deductible. Read our full guide to Eusoh to learn more about how it works.
Waggle
Waggle* is similar to GoFundMe, letting you create campaigns to fund your pet's care. Waggle also assists with writing your campaign story and even works with your veterinarian as well as veterinary and animal welfare partners.
To create a campaign, sign up for an account and enter some info about your pet's needs. Once your campaign is approved, Waggle's writers will create a story that resonates with donors and provide social media post templates. 
Your campaign will be shared on the public Meet Pets in Crisis page. Waggle may also reach out to influencers and nonprofits to get your campaign sponsored. Some Waggle sponsors, like Mayim Bialik and Eli's Fund, even match donations or make the first donation.
Check out Waggle's website to learn more about how it works.
*Waggle is not associated with Wag!.
Honorable mentions
Host a fundraising event
Planning your own event isn't just a great way to raise funds — it's also a good distraction. Hosting a fundraiser can help you reconnect with loved ones and relieve stress about your pet's health.
If you're not sure where to start or what kind of event to host, ask yourself these questions:
Do I have any skills I can use to raise funds?

Which friends and family members will help me plan and host the event?
Can I consult local organizations, like churches and schools, for help?
Vet bill fundraising event ideas
Need some inspo for your fundraising event? We've got you covered!
Yard sale
Declutter your home and raise money for a good cause at the same time. Print out some flyers and set up a blanket in your yard, or rent a table at a local flea market.
Bake sale
Who doesn't love a tasty treat? Cupcakes and brownies are quick and easy to make, not to mention a hit with most people. Larger baked goods like pies and cakes fetch more money but take longer to make. Don't "furget" to whip up some vegetarian and vegan treats, as well as some hypoallergenic dog treats for the canine customers!
Community potluck
If you want to go a little bigger and you've got some people power behind you, why not host your own potluck?
The possibilities are endless. To save time and money, you could make big-batch dishes like stew or salad, or ask attendees to bring a covered dish. Add some live music and fun games, and you can charge an admission fee in addition to requesting donations.
Just be aware that you'll need to offset the cost of ingredients, supplies, and venue rental fees (more on that in a minute).
Charity livestream
If you're a YouTuber, TikToker, or gamer, consider hosting your own charity livestream. YouTube, Facebook, and Twitch allow in-video donations. To reach more people, connect with influencers in your niche and ask if they'll promote your fundraiser.
Things to consider when planning your event
Before you hit "send" on that e-vite, add these items to your event plan:
Venue rental costs. While you can always host the event at home, some events may require a different venue. Shop around for free or low-cost charity event venues.

Supplies. If you're hosting a bake sale or charity livestream, figure out how much money and time you'll need to invest in supplies and equipment. Draw up a tentative budget and review it to see where you can cut costs.

Outreach. Make a list of people and organizations that might promote your fundraiser. Dream big here — the worst someone can say is no! If you're part of a religious institution, ask leadership about hosting your event. Many churches let members host events for free and will also help spread the word about your event.
Set up donation stations
Some businesses, like gas stations and local stores, will let you set up a money donation box or tin. Try to choose successful businesses with a lot of customers. Place your donation box in a highly visible area — next to the cash register usually works best.
While this isn't the fastest way of raising money, every donation helps. Here are a few tips for setting up donation stations:
Always ask for permission before placing a donation box.
Prepare to provide proof of financial need.
Secure your donation box to prevent theft.
Add a QR code with a link to your online fundraiser.
Post on online forums
If you're in a pinch and need funds ASAP, check out Reddit and other online forums. Subreddits like r/Borrow let you request money from charitable Redditors through PayPal, CashApp, and Venmo. The subreddit rules are super strict, and lenders often charge steep interest rates.
Borrowing money from strangers on the internet is risky, to put it mildly. Fortunately, the honor system works most of the time. More than $20,000 in loans are granted each week through r/Borrow, and "ruffly" 70% of those are repaid.
While we don't recommend this method, we also understand that desperate times call for desperate measures. If you choose to request assistance or borrow money through online forums, please don't take advantage of anyone's kindness!
Stay one step ahead of emergencies with pet insurance
Paying for vet care out of pocket can be a major financial burden. Fortunately, most pet insurance companies reimburse claims within 3 days, putting 90% of the bill back in your pocket. In the market for pet insurance? Compare leading pet insurance companies to find the right plan for your pet.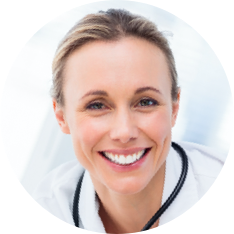 Does your pet have a supplement plan?