How Expensive Is It to Own a Dog in Houston?
How Expensive Is It to Own a Dog in Houston?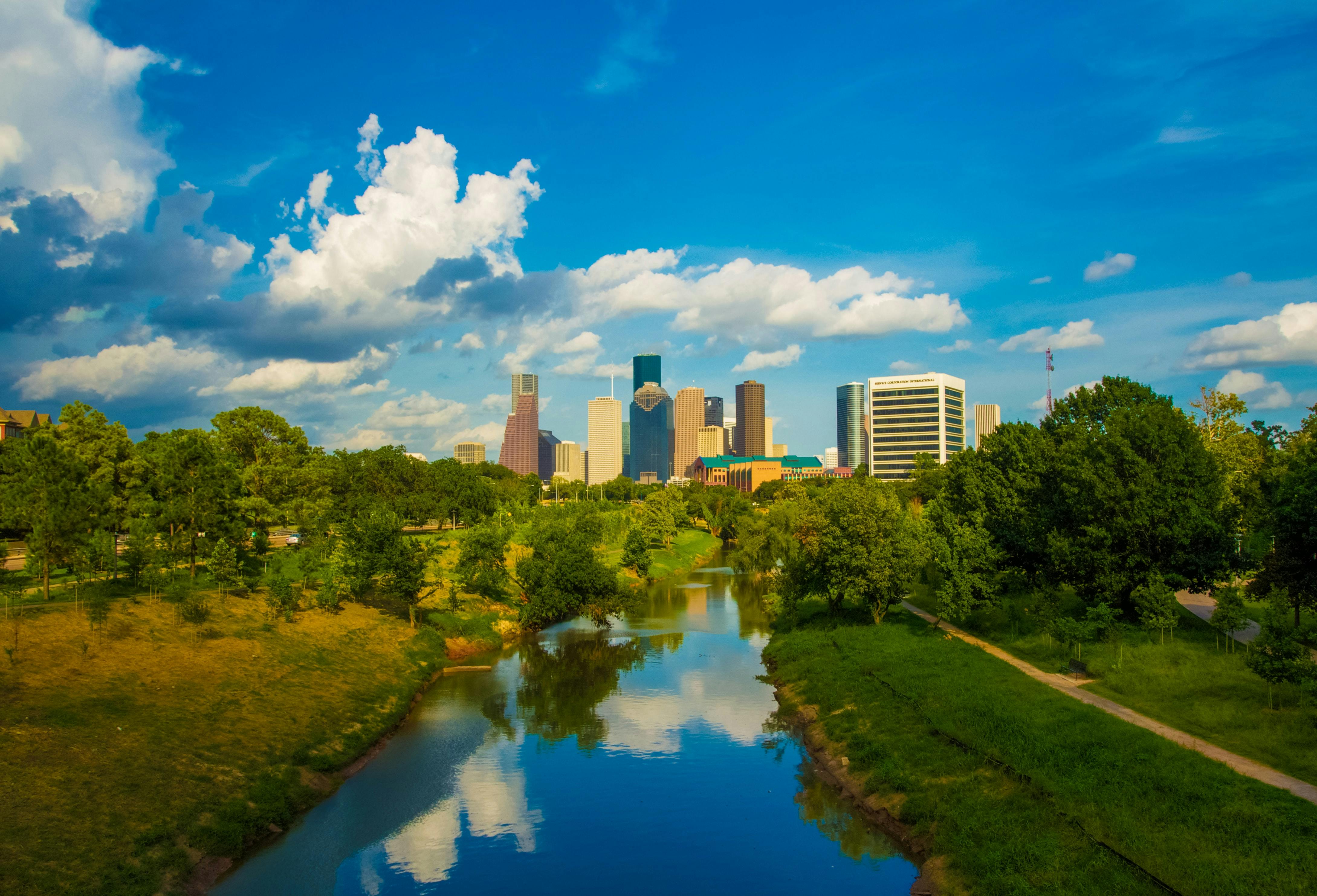 By Aurus Sy
Published: 10/26/2021, edited: 10/28/2021
Save on pet insurance for your pet
You don't have to choose between your pet and your wallet when it comes to expensive vet visits. Prepare ahead of time for unexpected vet bills by finding the pawfect pet insurance.
Overview
For a city its size, Houston is a relatively affordable place to live. Hence, it's not hard to see why so many people are attracted to this bustling "muttropolis". It's a great place for dog parents to raise their furry kids too. The Bayou City is teeming with parks, eateries, hotels, and stores that welcome dogs.

Moreover, there are often events and activities where pups can tag along, and about half of all apartments in the city are pet-friendly! There's definitely no shortage of things to do and places to go for canines here. But how expensive is it to care for a dog in Houston?
A year of expenses
What is the cost of having a dog in Houston? The first year will normally cost more than the subsequent ones, as welcoming a new canine companion means that, in addition to food, you have to prepare start-up supplies such as leashes, collars, treats, toys, and beds. Later on, you'll also find yourself dealing with licensing, veterinary care, walking, training, grooming, and/or overnight care costs as well.
As for the cost of acquiring a dog, it can vary a lot depending on whether you adopt or buy. Needless to say, adopting is much cheaper than buying; some shelters will even waive the adoption fee for certain animals, senior pet parents, service members, and veterans. 
Here's how much dog parents in Houston should allocate for their pup's first year:  
Adopting a dog: $0–$195
Buying a dog: $1,500
Average first year vet bills: $467
Licensing fee: $2–$60
Average food costs: $228
Dog walking supplies (leash, collar, harness, etc.): $20–$50
Toys and treats: $217
Dog park membership: $0+
Grooming (basic, once a month): $30–$500
Total: $964–$3,022
Licensing
All Houston pups ages 4 months and up must be licensed, as required by law. The license tag must be attached to their collar at all times; this lets everyone know that they're not a homeless stray in case they become lost. It also allows them to receive emergency medical care should they end up at the BARC shelter. It's every pet parent's responsibility to renew their dog's license each year and to keep it updated. 
The license fee is lower for dogs who have been spayed or neutered. Senior dog parents (ages 60 and up) also get to enjoy a significant discount. 
Here are the dog license fees in Houston:
Spayed or neutered: $20
Non-spayed or neutered: $60
Spayed or neutered, senior pet parent: $2
Dog declared dangerous: $50
Service animal, first year: $0
Service animal, renewal: $2
Late fee (60 days after vaccination date): $10
Vet care
How much does vet care cost in Houston? Typically, a first vet visit costs more than a routine visit. You'll also likely spend more if you have a young puppy, as they'll need to go in for vaccines every few weeks until they're 16 weeks old. 
Since Houston vets don't publish their rates online, the following is only a rough guide. It's best to contact your vet directly for accurate prices.
Average cost of a puppy's first vet visit: $50–$300
Average cost of a routine vet visit: $50, not including procedures or medications
Microchipping: $25–$60
Spay/neuter: $150–$700
Emergency vet visit: $500–$1,000 
You can avoid microchip and spay/neuter costs when you adopt from a shelter or rescue. Dogs who come from these places usually have already been snipped and chipped before they go to their forever homes.
Vet care in Houston can be expensive.
Insuring your puppy as soon as "pawssible" is essential for preventing high vet care costs. Start comparing insurance plans from leading insurers like Healthy Paws and Embrace and save over $270 a year.
Doggy daycare
How much is doggy daycare in Houston? Different places charge different prices, but the average is about $38 for a full day and $23 for a half-day (less than 6 hours). Many also offer multi-day packages at discounted rates. Note that several facilities charge a one-time evaluation fee for new clients and late fees for late pick-ups. 
Pet parents who are traveling out of Houston for a few days or weeks may want to consider booking overnight pet care through Wag!. Aside from being more affordable than local facilities, dog sitting and boarding services with Wag! let your dog stay in a cozy home environment while receiving top-notch care!
Dog parks
Free dog parks in Houston 
With numerous dog parks located around the city, it's easy for H-Town's four-legged residents to meet their needs for exercise and socialization. Most canine hangouts, including the popular Congressman Bill Archer Bark Park and Alexander Deussen Dog Park, are free to use with no registration required. 
There are, however, some rules to follow, including but not limited to:
Dogs must be licensed and vaccinated against rabies. 
Dogs must be leashed before entering and upon leaving the park.
Pup parents must clean up after their furry children.
Private dogs parks in Houston
There are also some members-only spots where furry Houstonians can run off their energy. The private park at Houston Bark Park and Daycare is available to weekly daycare clients, with yearly memberships costing $120 to $240. The Dog Gym, an indoor dog park and agility facility, offers various membership tiers that range from $1,296 to $2,268 per year.
Best dog breeds for apartments in Houston
If physical space is a luxury, here are five dog breeds that will make ideal four-legged roommates.
Poodle
All three sizes of the Poodle sport a hypoallergenic coat, making them suitable for living in close quarters. The Toy and Miniature may be better candidates if one is short on space, but even the smaller varieties are active dogs who require adequate exercise every day — a jog or long walk on a nearby trail should do the trick!  
Beagle
For a dog that will make you laugh, look no further than the Beagle. Not only are they funny, but they're also outgoing. Because they were bred to work in packs, the Beagle is happiest when they have company. Luckily, the city's dog parks provide plenty of opportunities for making new friends!
Chihuahua
The Chihuahua is an ideal city pet, as they can usually get enough exercise in a small space and can be carried around anywhere. These tiny pups don't tolerate cold weather very well, which shouldn't be of much concern in humid Houston, though they might need a sweater come wintertime. 
Italian Greyhound
With their petite size and short coat, the Italian Greyhound is a great companion for apartment dwellers living in a warm climate. They're affectionate and smart, but housetraining can be a challenge, so you may have to teach them to use indoor pads as well.
Mutt
Dogs of mixed-breed heritage will fit right into one of the most diverse cities in the United States. Whether you're looking for a lap warmer or canine athlete, you'll find a mutt who will match your lifestyle and adapt to condo living. 
Spending money is part and parcel of raising a dog in Houston. While you can't avoid every expense, you can prevent high vet care costs by insuring your furry pal as soon as "pawssible". Start comparing insurance plans from leading insurers like Healthy Paws and Embrace and save over $270 a year.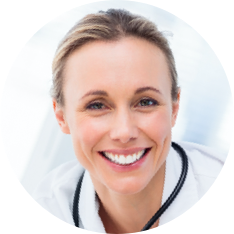 Does your pet have a supplement plan?