How to Take Care of Your Dog When You're on an Overseas Trip
How to Take Care of Your Dog When You're on an Overseas Trip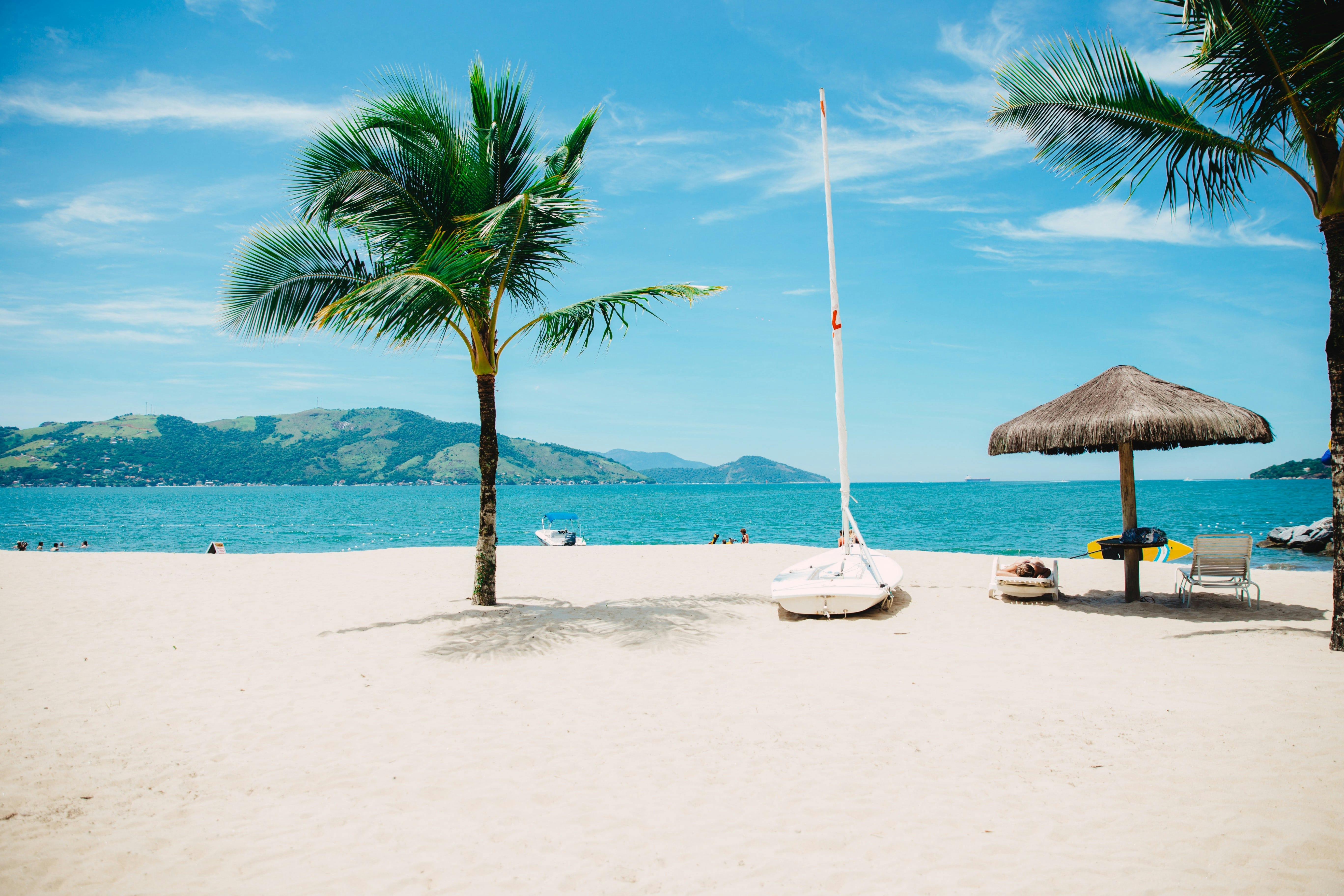 By Tim Falk
Published: 05/27/2021, edited: 08/10/2021
Save on pet insurance for your pet
You don't have to choose between your pet and your wallet when it comes to expensive vet visits. Prepare ahead of time for unexpected vet bills by finding the pawfect pet insurance.
Published: 5/27/2021
In a perfect world, your dog would go with you everywhere — including on international vacations. But if you're traveling overseas, it's often not possible to take your pup with you. And if that's the case, you need to find a way to make sure your fur-baby is properly looked after while you're away.
From comparing dog boarding and sitting options to preventing separation anxiety, there's a lot to consider to help your dog stay happy and healthy while you're off exploring the world. Keep reading for some simple tips and advice on caring for your dog when you're on an overseas trip.


Who will look after my dog?
The first problem you'll need to solve is finding somewhere for your dog to stay and someone to look after them. The good news is that there are a few options to choose from:
Boarding kennel
The first option is to book your dog in for a stay at a boarding kennel. There are often plenty of kennels to choose from, so you'll need to compare a range of them to find the right place for your dog to stay.
Ask to take a tour of the kennel to see how clean and hygienic it is, and what sort of accommodation is provided for doggy guests. You can also check out recommendations and reviews from friends and other pet parents to help make your decision.
Before you book, decide whether you just want a basic kennel for your dog or something a little more luxurious. It's also a good idea to chat with the kennel staff to find out what your pup's daily routine will be, what services are included in the nightly fee, and let them know of any special care needs.
In-home dog boarding with Wag! 
If you think your dog would feel more comfortable staying in a home environment, consider dog boarding with Wag!. This means your pup gets to stay in the home of a trusted pet caregiver, enjoying the comforts of home without needing to deal with an intimidating kennel environment.
You can book boarding through the Wag! app — select "Boarding" from the range of Overnight Care services and enter your travel dates. You'll then be able to browse the profiles of dog boarders near you and find someone who's the "pawfect" match for your dog.
In-home pet sitting 
The next option is to arrange an in-home pet sitter for your dog. The biggest benefit of this approach is that your pup gets to stay on their home turf, in an environment where they feel most comfortable. They can sleep in the same bed, sniff the same smells, and stick to their normal routine.
The added bonus is that most pet sitters will also be able to take care of a range of basic home maintenance tasks, such as watering plants and collecting mail, while you're away.
Depending on where you live, there's often a wide range of sitters to choose from, so compare their rates and services first. It's also a good idea to arrange a meet-and-greet with your pet before you book so you can make sure that the sitter is a good match for your dog.
You can also book dog sitting in your home with trusted pet caregivers with Wag!. Just select "Sitting" from the Overnight Care menu, enter your travel dates, and start browsing the profiles of trusted pet sitters near you.
Friend or family member
The fourth and final option is to get a friend or family member to look after your dog. The main advantage of this approach is that your pup gets to stay with someone they already know and (hopefully) love, which should help reduce any anxiety about being away from you. 
Depending on your circumstances, your pup might go to stay with the friend or family member, or that person might house-sit for you as well. Whatever the case may be, make sure you leave them detailed instructions about your pup's routines and care needs to make the transition as smooth as possible.


Preparing your dog before you leave
If you're going to be away from your dog for an extended period, there are several simple things you can do to help prepare them for what can be an unsettling experience. Here are some handy tips to ready your dog for what lies ahead:
Start with small trips. If your dog's first experience of being away from you is when you head off for a month-long overseas holiday, it'll come as a rude shock. So rather than throwing your dog in the deep end, get them used to the idea by taking a few smaller trips — an overnighter here and there before building up to a whole weekend. This will help them adapt to being away from you, and it'll also give you a chance to test some local sitters and boarding kennels.

Socialize your dog. Socialization is a crucial part of growing up for every puppy. By exposing your pup to a whole range of new situations and experiences in their development phase, they'll be much more likely to have a calm and controlled response when faced with the unexpected in the future. This will stand them in good stead for being apart from you, plus help them adapt to new situations like staying in a kennel or with a dog sitter.

Consider crate training your dog. Crate training your dog teaches them that they have their very own safe haven to retreat to when they're tired, overwhelmed, or just need some alone time. And if they have the comfort of their crate when staying with a sitter, they'll feel a lot more at ease with their unfamiliar circumstances.

Make sure their vaccinations are up to date. It's also essential to make sure your dog is fully up to date with their vaccinations. Boarding kennels will ask to see your pup's vaccination record before allowing them to stay.

Don't make a big deal out of saying goodbye. You're understandably emotional about leaving your pet behind, but try not to turn your farewell to your pup into a big song and dance. Your pup will pick up on your stress and anxiety and quickly realize that something big (and maybe even scary) is happening. But if you can treat your parting like any other goodbye, for example as if you're just running to the store, you'll be doing your dog a big favor.


What to tell the pet sitter
You've finally found the perfect pet sitter to mind your dog while you're away. But to make sure they give your pup the best possible care, you'll need to make sure they're fully aware of how to look after your pup.
That's why it's essential that you leave the sitter with detailed instructions about your pup, including:
Their normal daily routine (what time they go to bed and wake up, when they need the bathroom, walking times, etc.)

When they eat and how much food they get

How many treats they're allowed per day

How much exercise they get each day

Any unique quirks they may have (like barking at the mail carrier or being scared of the vacuum cleaner)

Any problem behaviors the sitter should be aware of (for example, pulling on the lead)

Whether they require any medication

How the sitter can contact you if needed
If possible, arrange for the sitter to visit you and your dog a few days before you go away. This will give you a chance to show them where everything is and let them familiarize themselves with the layout of your house. Even better, it'll give the sitter an opportunity to start developing a bond with your dog.


What to pack for your dog
If your pup will be staying in a boarding kennel or in a pet sitter's home while you're away, make a list in advance of what you need to pack for their stay. This will ensure that you don't forget anything and help make your pup as comfortable as possible in their temporary digs.
Some of the items you may like to pack include:
Food and water bowls

Leash and harness

Bed and familiar bedding

Favorite toys

Food and treats

Your dog's vaccination records

Contact details for you and your dog's vet in case of emergency

Any medications your dog is currently taking

Grooming supplies
The exact list of what you need to pack will vary depending on whether your dog is staying in a kennel or a home environment. But if you can remember to pack the essentials, plus a few familiar items to help relieve your dog's stress about adapting to an unfamiliar environment, you'll go a long way towards preparing them for a successful stay.


Final thoughts
Leaving your dog behind when you go away is never easy, but it doesn't have to be a stressful nightmare. By researching the available care options for your pet, and taking steps to ensure that they're in safe hands while you're away, you can make a huge difference in how your pet feels about being separated from you.
And when you know your fur-baby is getting the best possible care, you'll be free to focus on enjoying your international vacation.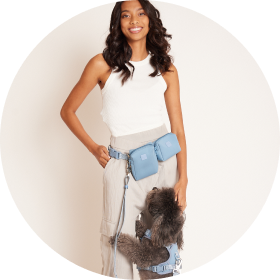 Need to upgrade your pet's leash?