ManyPets Pet Health Insurance Pricing, Coverage, & More
ManyPets Pet Health Insurance Pricing, Coverage, & More
By Tim Falk
Published: 10/04/2021, edited: 10/04/2021
Save on pet insurance for your pet
You don't have to choose between your pet and your wallet when it comes to expensive vet visits. Prepare ahead of time for unexpected vet bills by finding the pawfect pet insurance.
Published: 10/4/2021

Searching for pet insurance to cover veterinary expenses when your fur-baby suffers an unexpected injury or illness? One pet insurance company you might be considering using is ManyPets.
Founded in 2012, ManyPets is a pet health and wellness company with offices in the USA, the UK, and Sweden. It aims to offer simple and reliable coverage for dogs and cats, providing protection against accidents and illness.
But is ManyPets pet insurance the right choice for your dog or cat? Let's take a closer look at ManyPets' pricing, coverage, claims process, and reputation.
How much does ManyPets pet insurance cost?
ManyPets claims to offer dog insurance starting from $20 a month. However, the actual cost of coverage will vary depending on a wide range of factors. These include:
your dog's age and breed
where you live
the reimbursement amount you select
the deductible amount you select
whether you include a wellness add-on to your policy
You can apply for a pet insurance quote online with ManyPets. During the process, you'll need to choose the percentage of eligible vet bills your policy will cover (reimbursement amount), and the amount you'll need to pay towards a claim (your annual deductible).
There are 3 reimbursement amounts to choose from:

The higher the percentage you choose, the more your dog insurance will cost each month

There are also 3 annual deductibles to choose from:
Choosing a higher deductible will mean your insurance premiums cost less.
How do I file a claim with ManyPets pet insurance?
If you need to make a claim on your ManyPets pet insurance policy, here's how it works.
Your pet receives the treatment they need from any licensed vet and you pay the bill.
You upload the vet bill and submit your claim online.
ManyPets will process your claim and reimburse you the relevant amount. The company aims to process most claims within 48 hours. Once your claim has been approved, reimbursement is issued within 24 business hours.
What does ManyPets pet insurance cover?
ManyPets pet insurance covers a wide range of expenses related to accidents and illnesses. There are no annual limits on cover.
Your ManyPets insurance plan will cover:
Unexpected accidents and illnesses
Diagnostic exams and tests (including blood tests, x-rays, and MRIs)
Vet-prescribed medications
Vet-approved surgical procedures and treatments
Hospitalizations
Vet visits
Pre-existing conditions (if your pet has been free of any symptoms and hasn't required treatment for at least 18 months)
ManyPets also offers a Wellness Plan add-on, which allows you to take out cover for routine and preventive care costs. These include:
Wellness exams
Routine vaccinations
Holistic care (such as treatments and supplements to help with anxiety, joint care, coat issues, and more)
However, there are some conditions and circumstances that ManyPets insurance will not cover. For example, no cover is available for:
Pre-existing conditions (unless your pet has been free of any symptoms and hasn't required treatment for at least 18 months)
Cosmetic or elective procedures
Medications, treatments, or supplements that aren't FDA-approved

Prescription diets
Behavioral therapy

Check the policy documents provided by ManyPets for a full list of exclusions.

Finally, please note that ManyPets pet insurance is currently only available in the following US states:
Alabama
Arizona
Illinois
Michigan
Mississippi
New Mexico
Nevada
Pennsylvania
Texas
West Virginia
While the insurer plans to begin offering its insurance plans in other states in the future, residents of states not listed above will need to look elsewhere in the meantime.
How to apply for ManyPets pet insurance
If you'd like to apply for a pet insurance plan from ManyPets, the first step is to obtain an online quote. You'll need to provide your dog's name, age, and breed along with your zip code and email address. The next step is to select your reimbursement percentage and deductible amount, while you also have the option of adding on an optional Wellness Plan.
If you're happy with the quote you receive, you can then proceed to pay for cover.
What is the waiting period for ManyPets?
ManyPets has a waiting period of 15 days. This means that cover for accident and illness claims under your ManyPets pet insurance plan comes into effect 15 days after you take out a policy.
ManyPets pet insurance reviews and credibility
ManyPets has earned an average rating of 4.4/5 from 15 reviews on Trustpilot. Several reviewers praise ManyPets' fast claims processing service, but some customers did complain that reimbursement could be quicker.
ManyPets' policies are underwritten by Accredited Surety and Casualty Company, which has an A+ rating from the Better Business Bureau. The bureau has not received any complaints about the underwriter.
Is ManyPets pet insurance right for your pet?
There are several good reasons why ManyPets pet insurance is worth considering if you're searching for cover for your dog. It provides cover for accidents and illnesses, with no annual limits, and you can select reimbursement for up to 100% of eligible vet bills if you wish.
However, if you're looking for accident-only cover, you'll need to consider other insurers. It's also worth pointing out that as of the time of writing, ManyPets only provides coverage for dogs and cats in a select range of US states.
If your pet is eligible for cover, compare the coverage and cost of ManyPets with a range of other insurers before deciding which policy provides the best protection for your pet.
Insuring your pet as soon as "pawssible" is essential for preventing high vet care costs. Start comparing insurance plans from leading insurers like ManyPets to find the right plan for your fur-baby.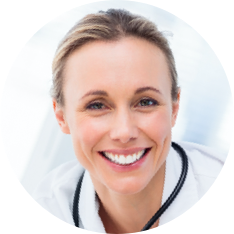 Does your pet have a supplement plan?