Safe Use of Aloe Vera for Your Dog
Safe Use of Aloe Vera for Your Dog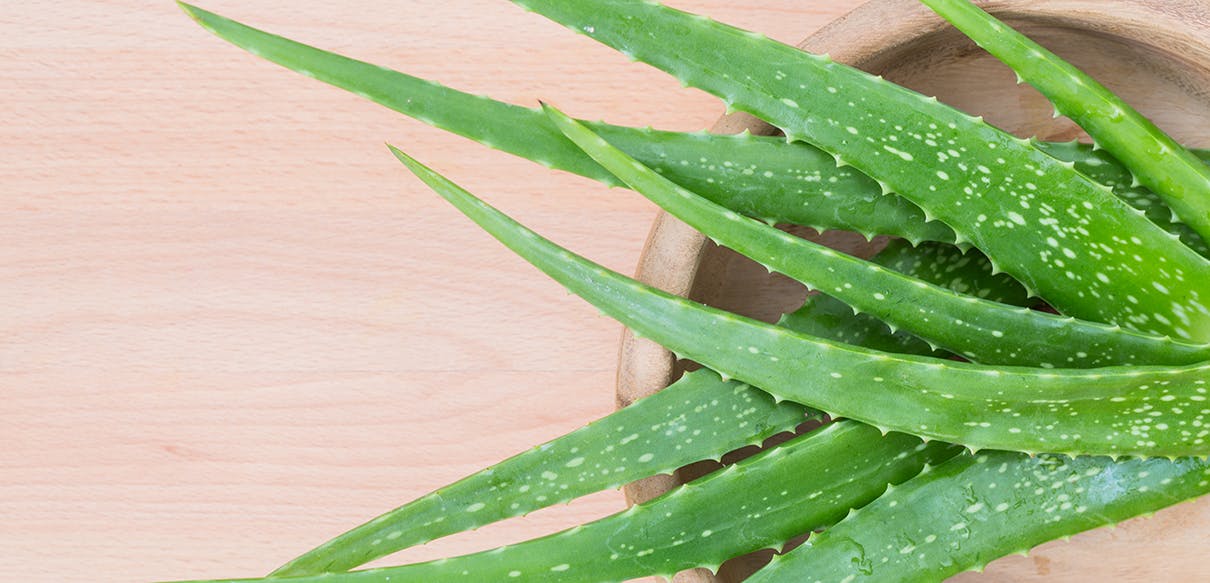 By Mel Lee-Smith
Published: 06/23/2017, edited: 09/07/2022
Save on pet insurance for your pet
You don't have to choose between your pet and your wallet when it comes to expensive vet visits. Prepare ahead of time for unexpected vet bills by finding the pawfect pet insurance.
Aloe vera has a multitude of benefits for humans. It clears up skin problems and can even help treat certain inflammatory conditions. Because it works wonders for a variety of human conditions, some pet parents may wonder if it's okay to give aloe vera to their pets. The use of aloe vera, whether topically or orally, is indeed safe for your furry buddy and giving them extracts from the plant is beneficial to their well-being.
Although aloe vera is safe for pets in certain forms, pet parents should educate themselves in the use of this versatile succulent. Rich in minerals like calcium, potassium and iron, the aloe plant can be used on the skin and taken orally. Vitamins A, C, and E are contained within the plant's gel and it is known to have anti-inflammatory, anti-bacterial, and anti-fungal properties.
Is Aloe Vera Safe for Dogs?
Products containing aloe vera are generally innocuous when used correctly. However, dogs should not be given the whole leaves of the aloe vera plant. The leaves contain saponins, glycosides, and other compounds that are mildly toxic for domestic animals. If a large amount of the plant is eaten, your dog may experience vomiting, diarrhea, loss of appetite, depression, and urinary changes. Ingestion of large quantities may cause tremors, although this is rare.
Don't be dissuaded from using the aloe vera plant as a complement to your pet's health regimen. Using the right part of the plant in the proper form will allow your four-legged companion to benefit from the use of this tropical succulent. Raw aloe vera gel taken directly from the plant and liquid made from the extracts are two forms of aloe vera that pet parents utilize. 
How to Use Aloe Vera for Dogs
If you are using aloe vera gel directly from a plant in your home, you must be aware of the toxicity of the saponins and other compounds in the leaf. Cut the leaf open and you will see a clear gel in the center. The gel is surrounded by a yellowish juice; that is the latex that you want to leave behind. If your dog attempts to lick the gel after you apply it, don't worry. Its bitter taste will most likely deter them from continuing.

Aloe vera gel can be used in several ways. The anti-fungal properties can help clear up skin conditions. Studies have shown that the gel can be used against yeast, as the application of the substance inhibits further growth. If your pup has a dry nose, flaky skin, eczema, or bug bites, you can apply a thin layer of the pale greenish gel to the skin.

Aloe vera is said to bring relief from the discomfort of hot spots, although if your pet has this condition a visit to the vet is advised. Once there, you can discuss the use of the succulent's gel with your vet. The anti-inflammatory benefits of the plant may help, but hot spots can be painful and getting them under control first with the vet's help may be necessary.
If you are hesitant to work with the gel from a plant, purchase a per-safe product that contains it. There are lotions, sprays, and liquid products that do not contain the latex found in the leaf.  They work just as well as using the cut leaf.
Aloe vera can also be ingested. While some pet owners will scoop a teaspoon of the gel (taking care to not include the yellow saponin-containing latex) and mix it with about a quarter of a gallon of distilled water, others choose to dilute liquid aloe in beef broth, adding it to their dog's food. Again, buying a liquid that has the saponins removed is a safe way to ensure that your best buddy is only getting the beneficial part of the aloe plant, and not ingesting something that will upset their stomach and cause vomiting or diarrhea.
Consult the Veterinarian
Never use the plant, often called "the plant of immortality," as a way to try and cure your pet's illnesses. A visit to the vet to rule out a serious condition, whether it be systemic or skin-related, is the first step to responsible pet ownership. Then, you can use aloe as a way to safely maintain your dog's well-being.

Considering aloe vera for your pet? Most pet insurance companies offer wellness add-ons that cover the cost of natural supplements and preventative care. Start shopping around for pet insurance plans today to find the "pawfect" option for your fur-baby.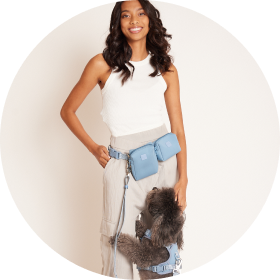 Need to upgrade your pet's leash?