What Are Dog Board and Train Facilities?
What Are Dog Board and Train Facilities?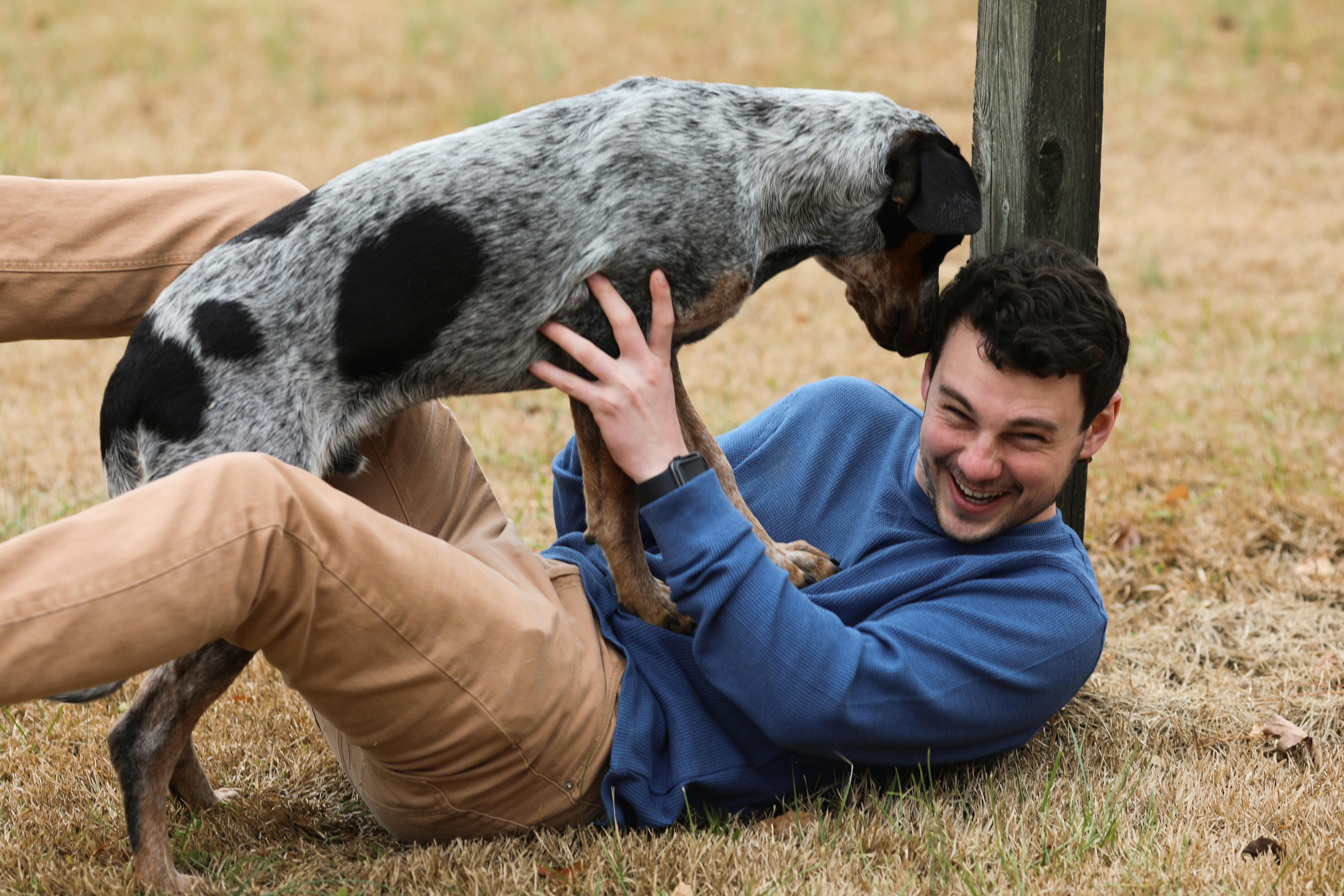 By Emily Gantt
Published: 01/15/2022, edited: 01/15/2022
Save on pet insurance for your pet
You don't have to choose between your pet and your wallet when it comes to expensive vet visits. Prepare ahead of time for unexpected vet bills by finding the pawfect pet insurance.
Overview
Bringing home a puppy is equal parts exciting and stressful. You have an adorable new family member with so much love to share, but within a couple of days, you realize how much work you've signed up for.

Many first-time dog parents reach out to local dog trainers or turn to obedience group classes for suggestions and solutions for their dog's misbehavior. Unfortunately, basic obedience classes aren't enough for some dogs, and this leaves new pet parents searching for more intensive programs like board-and-train facilities.

These facilities, sometimes called doggy boot camps or residential training programs, often have behavior guarantees and state they can transform your dog into a well-behaved pet in as little as 2 weeks. But do these facilities really work that way? And how much do these programs cost? We've done a deep dive into the world of board-and-train facilities to find answers to your questions and help you decide if these programs are right for your fur-baby.    
What are board-and-train facilities, and how do they work?
In a board-and-train program, dogs reside in a kennel setting for an extended period while working with trainers (either one-on-one or in a group) to resolve behavioral problems. Board-and-train programs offer a variety of services, from basic puppy obedience to aggression or reactivity training.

No two facilities are the same and each has its own training techniques, program structure, and criteria for dogs they accept. Most board-and-train programs focus on basic obedience and mild to moderate behavioral problems, but some programs offer more intensive training for dogs with human aggression or other extreme behavioral issues.
Some board-and-train facilities also have special programs to teach dogs tasks like service work, scent work, and hunting dog training. However, skills training programs are typically more expensive and last longer than basic obedience training programs.

Residential training programs can last anywhere from 1 week to 3 months, with an average time frame of 2 to 5 weeks. The length of time dogs will need to spend in these training programs depends on the behavioral problem and how receptive the dog is to training.
Board-and-train: pros and cons
Board-and-train programs have many pros and cons. You should weigh the benefits and risks of these facilities before committing to a board-and-train program.
Pros
May be an option for dogs that other trainers may be unwilling to train. Some facilities even have special programs that address severe behavioral issues such as aggression and reactivity. 

Can be a convenient alternative for pet parents who don't have the time to dedicate to weekly dog training or who are physically unable to train a dog themselves.   

Board-and-train sessions can be scheduled during family vacations, providing the dog with housing, care, and training while the pet parents are away. 

Board-and-train facilities may be a good obedience training option for stubborn or hard-to-train dogs.
Cons
Pet parents are not involved in the initial training process and may not be established as the pack leader.

Board-and-train facilities may not accept aggressive dogs or those with significant behavioral problems. 

These programs are costly, averaging $1,000 or more per week. 

Board-and-train programs can be emotionally difficult for pets and their parents since they require the dog to be away for weeks or months at a time.

Lengthy stints away from your dog can interfere with bonding and socialization.

Most reputable facilities have long waiting lists, and it can take months for your dog to be accepted for a program. 

Dogs may revert to old behaviors when they return home, especially if the pet parent doesn't continue their training.  

There have been reports of dog abuse and inhumane training methods in some board-and-train facilities, and since pet parents are not part of the training process, cases of abuse and neglect often go unreported.

These programs are not recommended for dogs with separation anxiety since extended periods away from pet parents can reinforce feelings of abandonment and make matters worse.     

What to look for in a board-and-train facilities
Not all board-and-train facilities are created equal, and if you're thinking about enrolling your dog into one of these programs, you must choose the facility carefully.

Unfortunately, some board-and-train programs use outdated (and, some say, abusive) methods to produce the desired results. These aversive methods are not only counterproductive in many ways, but they can also cause lasting damage to your dog's psyche.

Below are some things to consider and questions to ask when browsing board-and-train facilities in your area.

Carefully read over the facility's policies and code of ethics and make sure you are comfortable with them before enrolling your dog into a program. 

Look into facilities that practice positive reinforcement and follow humane training methods like the LIMA (least intrusive, minimally aversive) training guidelines.

Make sure the facility has a reasonable staff-to-dog ratio. Too many dogs and too few trainers could mean dogs don't get adequate training or supervision.

Ask the program coordinator if you can tour the facility and observe some training sessions. A reputable facility should be more than willing to let you see what goes on behind the scenes. 

Choose a facility that allows on-site visitation during the dog's stay.

Ask if the facility takes dogs on public outings during the training process. Training outside of the facility will help dogs learn to obey both in familiar and new settings.

Ask if your dog will be assigned a single trainer or if they will be working with multiple trainers throughout their stay. Rotating out dog trainers can help ensure the dog listens to all humans, not just a single person. 

Always research board-and-train facilities before enrolling your dog. Don't just go by their reviews either — check up on their references and testimonials too. 

Pick a program that offers tailored training plans rather than a one-size-fits-all solution to behavioral problems. 

Ask if the facility reviews the dog's training and commands with the pet parents after program completion. A good program will offer instruction for the pet parent, follow-up services, and advice for continued training. 

It's essential that you choose a facility with health regulations to protect its guests. Make sure the facility requires dogs to be current on their vaccines and parasite-free before joining the program. 

Last but not least, check to see if the trainers are CPDT-KA-certified by the Certification Council for Professional Dog Trainers. CPDT-KA certification means staff members have undergone professional training in positive and humane training methods.
Board-and-train programs: FAQ
How old does a dog have to be for a board-and-train program? 
Most board-and-train facilities won't accept dogs under 5 months of age, and some prefer that dogs are 6 months or older before accepting them.

Do board-and-train programs have a high success rate?   
Board-and-train programs can be a helpful first step for dogs with behavioral problems, but they're not a one-and-done solution. Training success and retention will depend on how consistent the pet parents are with continued training after program completion. Be wary of residential training programs that have satisfaction or training guarantees. No program has a perfect success rate.
How much do board-and-train facilities cost?    
Board-and-train programs range from $1,000 to over $7,000, depending on the program length and the type of training the dog needs. If you want your dog to undergo specialty training like service dog training, you can expect to pay hundreds or even thousands more in additional training fees. 
What are some good alternatives to board-and-train facilities?
You don't need to spend thousands and be away from your dog for weeks at a time to find a training solution that works. Wag! offers 2 convenient training options for pet parents: digital dog training or private in-home training sessions.
Digital dog training services through Wag! connect pet parents via video chat with a training professional to offer guidance on training methods and behavioral modification. For more intensive training, pet parents can schedule an in-home dog trainer to work with their pet one-on-one and show them techniques to practice between sessions, all in the comfort of their home. 

Dog trainers through Wag! will create a personalized training plan to help your dog learn new skills, commands, obedience, and address specific problems — whatever your fur-baby needs.  
Wag! training solutions are also very affordable. On average, a 30-minute digital training session costs between $29 and $33 or around $61 to $66 for a hands-on, in-person training session. The exact price of training depends on the trainer you select since professionals with Wag! set their own rates.
Booking a dog training appointment through the Wag! app is quick and easy. You simply tell us a little about your dog and their training goals, then browse through dog trainer profiles to select a trainer that you feel best suits your pup's needs. From there, you can use the Wag! chat feature to discuss the things you'd like the trainer to focus on. The best part? You can set up an individualized training program for your pet right from your phone.

If you're looking for an affordable and effective alternative to board-and-train programs, book a session with a dog trainer through the Wag! app today!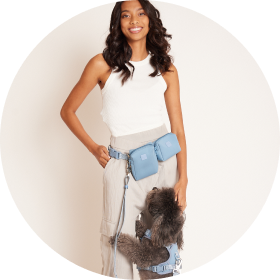 Need to upgrade your pet's leash?