What Are the Healthiest Treats for Dogs?
What Are the Healthiest Treats for Dogs?
By Leslie Ingraham
Published: 02/11/2022, edited: 02/11/2022
Save on pet insurance for your pet
You don't have to choose between your pet and your wallet when it comes to expensive vet visits. Prepare ahead of time for unexpected vet bills by finding the pawfect pet insurance.
Overview
Just as we love to treat ourselves to the occasional cookie or bowl of ice cream, our pups deserve special morsels from time to time, too. In the U.S. alone, pet parents spend about $2 billion annually for treats. They come with hundreds of different ingredients, sizes, and textures. Some are focused solely on deliciousness, but others take dogs' health into account as well. There are dental chews, anxiety-reducing treats, and more. With so many to choose from, how do we make a decision on which ones are best for our fur babies? 
Whether we're using them as a way to just tell our pooch we love them, to lure them out from under the bed, or to make training more fun and effective, our choices must take their likes and dislikes into account. A training treat that your puppy isn't very excited about can sabotage your hard work.  Let's look at some of the treat options that may make it easier to choose.
What makes treats healthy?
Where dog treats are concerned, "healthy" is a term that can mean different things for different dogs. For example, very active canines like working dogs and terriers need more calories for energy than a pup who lives a quieter life. For active dogs, higher fat content is desirable and not considered "unhealthy." But even dogs who were bred to be active can become overweight if they're getting too many high-fat treats and not as much exercise as they should. It's important to assess these factors when choosing any food and treats for your pup.
A healthy pooch with no chronic disease will do well with treats containing recommended amounts of protein, fat, and carbs. Additional vitamins and supplements aren't necessary for them. But pups with diabetes, for instance, will do better on lower carbohydrate formulas. Senior dogs with arthritis may have less discomfort if given treats with added glucosamine and chondroitin, plus added protein to maintain healthy muscles. 
Growing puppies and adolescents may enjoy better coat and brain health from morsels containing DHA, a common treat additive. There are treats without grains for pups who suffer from food sensitivity or allergies. In the same vein, overweight, nursing, and large dogs have individual needs, and there's a treat available for their needs too. One size or recipe doesn't fit all, so always take your dog's specific needs into consideration. 
What are the basic guidelines?

While the AAFCO (Association of American Feed Control Officials), that helps set the nutritional and labeling standards for the livestock and pet foods industry doesn't create specific nutritional profiles for treats, they're quick to point out that treats aren't meant to be given as a food substitute. Most simply don't contain the full spectrum of nutrients a pup needs to stay healthy, but there are a few treats out there that rival commercial dog foods in health value. To find the best healthy dog treats on your local pet store shelves, here are a few considerations in the AAFCO nutritional profiles to consider:
Source: U.S.-made treats are the safest because of federal programs that monitor every part of their manufacture, from inspecting raw ingredients to the distribution of the final product. In addition, some U.S. companies go further than required to ensure the safety and quality of their treats.
Manufacturer: There are several companies that can be relied on to produce high-quality treats. Consider sticking to the ones many veterinarians and veterinary nutritionists recommend, such as Pet Botanics and Eukanuba.
Calories: Calories are an important factor for pet parents to consider. In the U.S. approximately 25-30% of canines are obese, with 40 - 45% of adult dogs weighing more than normal. High-calorie treats can contribute to that health risk. Be sure to take the calories in treats into account when feeding your dog their regular food. Treats should contribute only 10% of their total calories each day.
Protein: Single-source proteins are best to avoid stomach or allergy problems. Protein by-products may also compromise the nutritional value. Some organ meats are good high-protein sources.
Artificial ingredients: Artificial preservatives, colors and other chemicals should be avoided. High-quality treats contain recognizable, readable ingredients.
Allergens: Grains like corn, wheat, and soy may cause or worsen food sensitivities and allergic reactions. Many healthy treats avoid them.
Below is a list of some healthy dog treats available to pet parents everywhere. Some have specific health-promoting properties, and others are for overall health, but all of them lead the market in healthy treats for dogs.

Pet Botanics Training Rewards Flavor Dog Treats
These soft treats are made in the U.S., meet AAFCO nutritional guidelines, and are appropriate for all canine life stages. The treats are small, so they can be given to any size dog and are pawrfect for training. Containing only three calories, even repetitive positive reinforcement with them won't contribute much to your pup's overall calorie total. 

The main ingredient is pork liver, an excellent source of protein, and these delicious morsels come in four flavors: salmon, bacon, chicken, and beef. There are no artificial preservatives like BHA, BHT, or ethoxyquin in Pet Botanics Training Rewards and there is no soy or corn, which can cause canine allergies. Vegetables like peas and sweet potatoes provide carbohydrates, and the luscious aroma and flavor of pork liver are enhanced by natural flavoring.
Purebites Chicken Breast Freeze-Dried Dog Treats
This yummy treat made in the U.S. has only one ingredient: chicken breast. There are no fillers or preservatives, and only three calories per piece. The treats can easily be broken up for smaller dogs or training purposes. Veterinarians believe that they're good for dogs with sensitive stomachs because of their simplicity and lack of sensitivity-inducing ingredients.
Eukanuba Activity Trainer Dog Treats
If you're training a dog who needs to drop a pound or two, this treat is for them. Each bite-sized treat contains less than two calories, and the soft formula was developed in the U.S. by veterinary nutritionists for use with puppies and adults. The treats contain DHA for the doggo's brain, lean muscle, and coat health. DHA (Docosahexaenoic acid) is an omega-3 fatty acid that's found in cold-water fish, including tuna and salmon. These delicious bites are available in chicken flavor as well.
Blue Buffalo Blue Bits Soft-Moist Training Treats
Especially good for large dogs because of their bigger size, these U.S.-made soft treats won't slow your training down because they're so easily and quickly chewed. For smaller dogs, the heart-shaped pieces can be broken into smaller morsels, and they're appropriate for all ages. Blue Bits Training Treats contain no artificial preservatives or fillers, and their main ingredient is beef, followed by oatmeal, flaxseed, peas, and other natural, healthy foods. With four calories per treat, this is the pawrfect reward for the big dog with super energy needs. These treats meet the AAFCO guidelines for canine  nutrition.

Bil-Jac Little Jacs Small Dot Training Treats
Small dogs like their snacks, too, and these morsels contain only 2.8 calories per treat. With over 300 pieces in each bag, you won't soon run out of them. Their smell and taste are irresistible to small puppers, and they crumble easily into tiny bits if you have a pocket pooch. Their short list of ingredients is topped by chicken and chicken liver, and they have left out gluten-containing grains, soy, and added fat. You won't find any fillers in these, and they're packed into convenient zip-top bags. These treats also meet the AAFCO guidelines for nutritional health.

What about healthy homemade treats?
If you're unsure about retail treats for your fur baby, you might consider making your own treats using nourishing ingredients like peanut butter, cheese, and mashed veggies. The biggest benefit about crafting your own dog treats is that you have complete control over the ingredients, and won't be adding any fillers, preservatives, artificial dyes or colors. You can also cater to your dog's specific tastes and likes. 
Or pull a carrot out of the refrigerator, cut it up into bits, and offer them to your pupster. Raw apples, without the seeds, can satisfy a pup's sweet tooth without compromising their health, as can bananas, strawberries or blueberries.
Treats for dogs with allergies may be hard to find and pricey. Luckily, for a few cents and a little time in the kitchen, you can make hypoallergenic dog treats at home. Rest assured your pooch will love them and you can relax knowing exactly what went into them!
Concerned about choosing the right treats for your puppy or dog? Chat with a vet now to get all the answers to your nutritional questions, and more!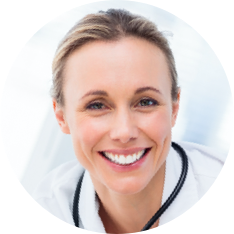 Does your pet have a supplement plan?