What are Claw and Nail Disorders?
Of the different types of nail disorders, two are the most common. Paronychia is an infection of the nail bed that inflames that tissue around the nail and onychomycosis is a fungal infection of the nail. Each of these issues can have serious and painful effects on the cat.
Nail disorders in cats come in a variety of forms and from several different causes. These disorders are typically caused by some form of infection in or around the nail bed. Many cats will take notice of their nail disorder and begin fussing with their claws incessantly.
Symptoms of Claw and Nail Disorders in Cats
Nail disorders are often uncomfortable for cats, which leads them to fuss with their paws compulsively. If a cat displays any of the following symptoms, they may be suffering from a nail disorder:
Compulsive licking and biting at the claws
Difficulty walking
Pain in the paws
Swelling and inflammation of skin around the nails
Nail plate deformities
Abnormal nail color
Causes of Claw and Nail Disorders in Cats
Most claw disorders in cats are caused by some sort of infection, but that is not the case for all cats. Nail disorders can be caused by any of the following:
Bacterial or fungal infections
Cancerous tumors
Trauma to the nail
Immune system illnesses
Brittle nails
High levels of growth hormone
Birth disorders
Cutting the nails too close to the nail bed and thus leaving them open to infection
Neoplasia
Diagnosis of Claw and Nail Disorders in Cats
While claw disorders may seem relatively minor, they can be caused by serious infections or even major diseases like cancer. For this reason, it is vital that a cat be taken into a trusted veterinarian who can diagnose the underlying cause of the nail disorder.
The veterinarian will ask for a medical history of the cat to determine if the issue is congenital, or caused at birth. It is also important to tell the veterinarian if the cat's nails have recently been trimmed, as this is a common cause of infection when not done properly.
After the veterinarian has a complete medical history, they will begin a physical examination. They will examine the individual nails to determine how many nails have been affected. If more than one nail is causing trouble, it could mean that the cat has a serious medical condition.
If further tests are needed, a veterinarian may take a skin scraping from the skin near the cat's nail and send the sample to be analyzed at the lab. This will determine what is causing the nail disorder and, depending upon the results, a further bacterial or fungal culture may need to be taken to know exactly what the issue is.
Treatment of Claw and Nail Disorders in Cats
Treatment of the nail disorder will vary largely based upon the cause of the disorder. While most solutions are easy and non-invasive, more serious treatments may be required in special cases.
Bacterial or Fungal Infections
Infections can be treated with topical ointments that are applied directly to the nail. These treatments often last for a period of 2-4 weeks, after which time the cat should return to normal.
Skin Inflammation
If the skin under or around the nail has become inflamed, the cat will require surgical removal of the nail plate. This will allow the tissue to drain and return to normal. The surgery is relatively minor with little to no risk, and the cat should be back to normal within 2 weeks after surgery, depending on how quickly their nail regrows.
Recovery of Claw and Nail Disorders in Cats
In most cases, topical treatments and/or minor surgery will be enough to clear up any issues that the cat is facing. It is important to monitor the nail health of the cat, however, as recurring issues may be indicative of a more serious problem.
If the nail disorder returns in any form, it is vital that the cat sees a veterinarian as soon as possible. Another round of treatment may be called for, or the issue could be a symptom of cancer. Either way, these are not things that a pet owner is prepared to treat alone.
It is also important that the owner carefully examine how they cut the cat's nails. By cutting too close, they can nick the skin and leave small cuts. This makes it easy for a cat to become infected when doing everyday tasks like exploring and using the litter box.
Claw and Nail Disorders Questions and Advice from Veterinary Professionals
Bella
tabby
6 Years
0 found helpful
Hello,
My cat Bella is 6 years old and she keeps chewing and licking her back paws, one in particular is bugging her. I took a look and I see blackish brown crusty/flakey stuff right at her nail bed. She walks fine and doesn't meow in pain, she gets irritated when I touch her back paws though... what could this be on her nailbed? There's no bleeding or puss.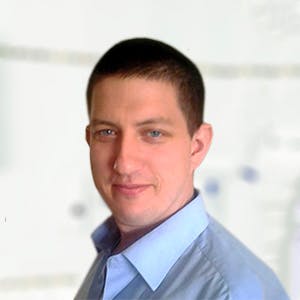 2992
Recommendations
A crusty brown substance around the nail bed may be dried discharge from a fungal infection, without having a good look at it I couldn't say for certain; you should keep the paw clean and free from debris by bathing with a dilute antiseptic and possibly placing a cone on Bella to prevent further licking. If there is no improvement over the weekend you should visit your Veterinarian for a check. Regards Dr Callum Turner DVM
Add a comment to Bella's experience
Was this experience helpful?
Peanut
Shorthair
2 Years
0 found helpful
My cat has a 'thumb' nail that is black/purple around the base, right where the sheath peaks out. Is it infected? Should I take her to the vet? I trimmed every nail but that one, as she seems to pull away and get very uncomfortable when I touch or get near it.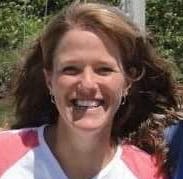 1406
Recommendations
Since Peanut doesn't seem to like you to touch the nail and it is discolored, it would be a good idea to have it examined by a veterinarian to see if the nail is infected, or has a fungal disease, or another cause.
Add a comment to Peanut's experience
Was this experience helpful?
Beau
Ragdoll
9 Years
0 found helpful
One of my cats nails has turned into a plate with black stuff in the middle. She doesn't seem to be in pain at all I only noticed it when I was holding her. We don't clip their nails often because our vet told us if you have a scratching post that they use daily, it should be okay.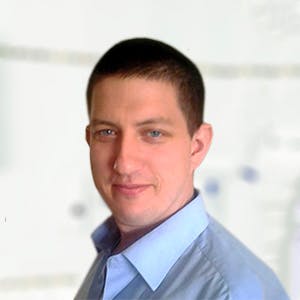 2992
Recommendations
It is possible that the black part inside the nail may be due to some trauma and a bleed or due to an infection; if she isn't in any pain I would keep an eye on it but if there is no change you should visit your Veterinarian just to give it a check to be on the safe side. Regards Dr Callum Turner DVM
Add a comment to Beau's experience
Was this experience helpful?
Domino
Medium hair
8 Years
0 found helpful
My cats claws all have some type of fungal infrctionariund then. I adopted him recently and the shelter seemed to have missed it which I found very strange, they gave him to me and said he was all good to go. Anyway it took him back for him to get examined by the shelter vet because it was clear that was a prexisting condition. The vet gave him antibiotics and they didn't do shit. Anyway my poor baby is still suffering and the growths around his nails are getting worse. I'm just terrified of the vet costs, ESPECIALLY since I got him with this condition and no one seemed to inform me. I just don't know what's going on.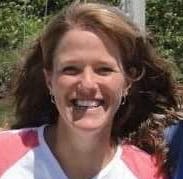 1406
Recommendations
Without seeing Domino, I can't see what is going on with him, but we do often treat for common problems, which is most likely what the veterinarian at the animal shelter was doing. Since his problem is not resolving, the best thing to do would be to have him seen again by the animal shelter if this was a problem that he came to you with. They'll be able to recommend a plan, and can use the fact that he did not respond to antibiotics as a clue.
Add a comment to Domino's experience
Was this experience helpful?
Pookie
Tuxedo cat
15 Years
0 found helpful
My cat is 15 yrs old and has developed a "thumb" nail that has extended, curled under, and hardened in place. This has happened recently as I trim his claws about every 2 wks and didnt notice it last time I trimmed. I cant find any information about this online. Can you explain what this is?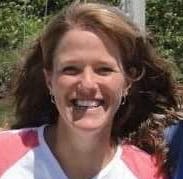 1406
Recommendations
Thank you for your question. Without examining Pookie and seeing the nail, I'm not sure what it might be, but cats do have dewclaws where a 'thumb' would be, and they are often missed during nail trims. They can become thickened, and curl around, sometimes into the pad. It could also be a mass of some kind that needs attention. It would be best to have your veterinarian look at the nail and determine if it is a problem or not. I hope that he does well!
Add a comment to Pookie's experience
Was this experience helpful?
Blaine
Bombay Cat
4 Years
0 found helpful
I trimmed my cats nails about a week ago and when looking at them tonight many of the nails were just split down the middle. This isn't the first time I've cut his nails and nothing has ever happened like this before.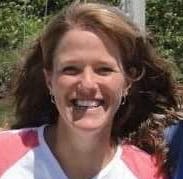 1406
Recommendations
Thank you for your email. Without seeing Blaine, I can't comment on what might be happening - he may have a bacterial or fungal infection and his nails may be weak, he could have a nutritional deficiency that needs to be addressed, or he may have been scratching more actively recently. Since it doesn't seem normal to you, it would be best to have him examined by your veterinarian, as they can look at Blaine, and his nails, and determine if there is a problem or if things look healthy with him. I hope that everything goes well for him!
Add a comment to Blaine's experience
Was this experience helpful?
Tobias
Bombay
10 Months
0 found helpful
I was clipping my cats nails and his right paw was fine. However, when I went and clipped his nails on his left paw, the part around the thumb nail was inflamed and dramatically different from the right side. What do I do?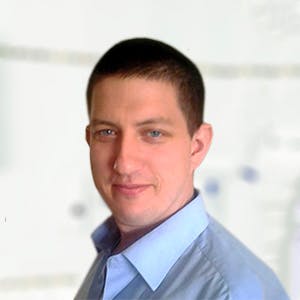 2992
Recommendations
There are various causes for nail or nail bed inflammation which may include infections, trauma among other causes; you should keep an eye on Tobias and try to give him some rest. Without examining the paw and the nail I cannot say specifically what the cause is, if there is no improvement you should visit your Veterinarian. Regards Dr Callum Turner DVM
Add a comment to Tobias's experience
Was this experience helpful?
Snow
Tom cat
1 year
0 found helpful
My cat's nails are very brittle. I'm not sure why they are like that and I don't know how to fix it. She also has fleas and is constantly scratching to the point where she will bleed. I've tried all I could afford to help get rid of this problem but nothing has worked. I am very worried for her health and safety. I'm searching for any other way to help my baby get better and feel better.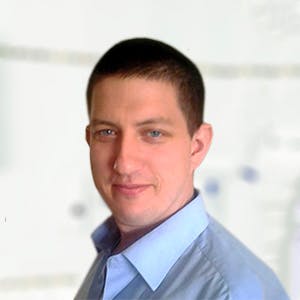 2992
Recommendations
If Snow has a lot of fleas, you should use an effective topical spot on flea & tick medicine as well as making sure Snow also receives an anthelmintic. Also, brittle nails may be caused by a variety of issues from nutritional deficiencies to hormonal problems; try dietary supplementation with a fish oil from the pet shop to see if that helps but otherwise you should need to visit your Veterinarian. Regards Dr Callum Turner DVM
Add a comment to Snow's experience
Was this experience helpful?
Maxie
tabby
Nine Years
0 found helpful
Nine year old indoor cat has one of her front claws split and then joined at the end. All other nails are fine. I do all the clipping of front nails. Should I leave alone and let it grow out or try clipping it?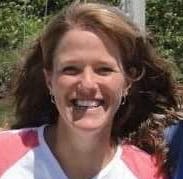 1406
Recommendations
If the nail isn't bothering Maxie, and there aren't any signs of infection or irritation, you may want to let it grow out a little before trimming it. If it is bothering her, or appears to be infected, she should be seen by her veterinarian.
Add a comment to Maxie's experience
Was this experience helpful?
Chester
Long haired domestic
6 Years
0 found helpful
Hi,
Chester is 6 years old and is a rescue cat we have had for 2 years now. He has a Heart murmur whcih is being managed although he has developed a nail issue in that he broke one nail, has been operated on 3 times to remove granulation's and the nail is now growing. On looking at all of his nails, the Vet noticed that they were all broken, split or scuffed and have put it down to a deficiency of some sort. We have changed his diet from Whiskas to Hills Nutrition Z/D and are 3 weeks into the new diet, which he is adapting well to. I looked at his paws last night and another had broken and was bleeding. This has been going on for the last six months and I dont know what to do. The Vet is good although cant seem to pinpoint the issue maybe.
Please help Chester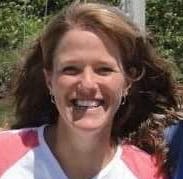 1406
Recommendations
Thank you for your email. If the Z/D diet is going to help, it won't be an overnight thing, and may take a couple of months to start to see a difference. It might help to biopsy one of the nails if he has to have another surgery. I hope that he does well.
Add a comment to Chester's experience
Was this experience helpful?
Coco
mixed rescue cat
17 Years
0 found helpful
My cat Coco is pretty old and went blind 7 months ago. We've been taking good care of her and she's been doing fine and happy. Slowly the past week or less her energy level decreased slightly. Maybe lethargic but she's so old and sleeps a lot anyway we didn't really know she wasn't feeling well, just thought old age. The past 2 days she suddenly got really bad. (Wandering around the house, not coming upstairs to my room, seeming lost and disoriented more than usual, couldnt find her way around anymore.) We have been bringing her food and water every day but we noticed yesterday she has gotten skinny. When we bring food to her, she doesn't stop eating. She'll eat as much as we put in front of her and we let her do it. The vet will be open tomorrow and we were going to take her in to be put down. We thought this must be neurological and she is getting old and has hit her head a few times when she became blind. She might have little seizures where her head and eyes shake a little but we were letting her live out her life - still happy and purring.

I put her down on the bed just now and one of her nails just gently fell right off. Dried blood on the nail and her nail bed. It's more than just a shell. Her nail is gone now. Looks like it's old. Could this be fatal? We are taking her in tomorrow but I really don't want to rush to put her down. She did somehow get litter and feces all caked in her back feet recently and we did a really good job washing it with water.

She's still eating and drinking which gives me a sign that she is trying to recover.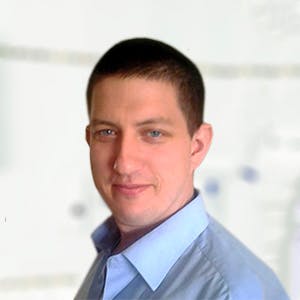 2992
Recommendations
There are many different causes for an increase in appetite and loss of weight which may be due to malabsorption, cancer, digestive disorders (food not being broken down properly), hormonal disorders among others; the nail however may be due to a traumatic injury or another cause. Coco should be fine until tomorrow, but discuss her condition with your Veterinarian to determine whether now is the time. Regards Dr Callum Turner DVM
Add a comment to Coco's experience
Was this experience helpful?
Gurt
mixed
13 Years
0 found helpful
Has Symptoms
Swollen and inflamed toes
I just had my cat to the vet for the second time in a weak. She has been lethargic and reduced appetite and sometimes very grumpy and growling. Monday I noticed she was walking funny. Today the vet discovered infected toes on three of her feet. She gave her an antibiotic injection and some anti-inflammatory medicine for me to give her. I just read that treatment may include some sort of foot soak. What would that be? PS the vet assumes there is an underlying condition which we will explore after the toes have healed and she is no longer is such discomfort. I am on disability and do not have a lot of money for vet bills.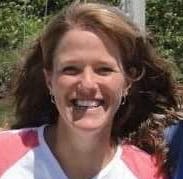 1406
Recommendations
Without seeing Gurt or knowing what condition you are dealing with, I am not sure what kind of foot soak may help her. It would be okay to call your veterinarian, as they just saw her, and ask about foot soaks and if they might be beneficial. I hope that everything resolves for her!
Add a comment to Gurt's experience
Was this experience helpful?
Rowdy
Diluted Torti
One Year
1 found helpful
A few days ago, my 1 year old cat's right leg and paw were swollen for a day and then the swelling went down back to normal. I noticed one of her claws on the right paw is discolored (brown) and didn't know if this was the reason for the swelling. Should I take her to the vet or clear on it's own?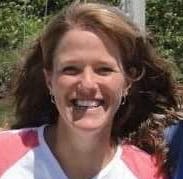 1406
Recommendations
The claw may normally be a different color, may be due to the injury, or may be the cause of it. If she seems comfortable, is eating and drinking well and walking normally, you should be able to monitor the claw and foot and see if it changes. If she is not doing well or it becomes more discolored, it would be best to have her seen.
Add a comment to Rowdy's experience
Was this experience helpful?