What is Insecticide Toxicity?
Several common household insecticides are toxic to cats. Many of the products you use on your lawn or to treat fleas on your dog can be dangerous, or even lethal, to cats. Lawn and garden insecticides can be introduced into your cat's body through his paws when he walks on a newly treated lawn, or from grooming afterward. Many pet owners also bring these chemicals indoors on their shoes after walking on treated grass. Handling your cat after applying a permethrin-based flea treatment on your dog can also harm your cat. If you think your cat has symptoms associated with insecticide toxicity, see your veterinarian at once, as his condition could deteriorate rapidly.
Symptoms of Insecticide Toxicity in Cats
While all cats act differently when sick, here are some signs and symptoms that may be exhibit if a cat has been exposed to toxic chemicals:
Nausea
Vomiting
Overall weakness
Excessive salivation
Unsteadiness while walking
Sudden collapse
Labored breathing
Eye tearing
Dilated pupils
Abdominal discomfort
Seizures
Tremors
Lack of coordination
Twitching
Lethargy
Head tilt
Loss of appetite
Disorientation
Causes of Insecticide Toxicity in Cats
You must take special care to prevent you cat ingesting or coming into contact with lawn pesticides, household chemicals, and flea treatments for dogs. Some common causes of insecticide toxicity in cats are:
Poisoning after walking on treated lawn grass
Contact with other household pets after flea treatment
Handling after treating other pets with insecticides
Bringing lawn chemicals inside on shoes
Accidental ingestion
Diagnosis of Insecticide Toxicity in Cats
Your veterinarian will need to examine your cat to determine if he has symptoms associated with insecticide toxicity. Before he examines your cat, he will ask you an important series of questions about your cat's health history. During this time, provide as much information as you can such as when symptoms first appeared, substances your cat may have been exposed to, and any previously diagnosed medical conditions your cat may have.
Your doctor will also record your cat's weight, temperature, respiration rate and heart rate and record it for future reference. He will then examine your cat for signs of poisoning. In many cases, doctors take a sample of blood for analysis to determine the type of poison your cat was exposed to. He may also perform a urinalysis to determine if your cat's kidneys are functioning normally.
Treatment of Insecticide Toxicity in Cats
Your doctor will treat your cat for poisoning based on his symptoms and the cause of poisoning. If you cat is critically ill, your veterinarian will insert an IV for fluid and medication. He will also admit him to the hospital for monitoring if necessary. Cats that are having seizures or tremors may be treated with diazepam or phenobarbital. It may be necessary to treat other conditions that arise during treatment. Some cats develop medical conditions secondary to poisoning, such as liver failure, kidney problems, encephalitis, hypoglycemia, and anemia.
Recovery of Insecticide Toxicity in Cats
The outlook for cats diagnosed with insecticide toxicity depends on the severity of symptoms and internal damage. In severe cases, cats that do not receive treatment quickly die in just a few hours after exposure. Some cats may have long term disabilities after insecticide toxicity. However, many cats recover if they are taken to their veterinarian promptly and treated. When it comes to insecticide poisoning, time is of the essence.
Fortunately, there are ways to prevent accidental chemical exposure in cats. You must be sure to take a few precautions to keep your cat healthy. If you have lawn insecticides or flea treatments, always store them in a safe place. Promptly clean any spills that occur before your cat can ingest or walk through the material. If you use insecticides on your lawn, don't let your cat outside or only allow him to go in an untreated area of the lawn. It is generally safe to let your cat on the treated lawn after the chemicals have dried. If you treat your lawn, take off your shoes outside to avoid bringing insecticides indoors. If it is necessary to apply flea treatments to your cat, read the label before applying to be sure it is safe for cats. Never use canine flea treatments on your cat.
Insecticide Toxicity Questions and Advice from Veterinary Professionals
Earl The Pearl
Long-haired cat
16 Years
0 found helpful
My cat came in contact with First Defense insect repellent my son sprayed it on the inside because he saw a trail of ants and now my cat has a skin rash he scratches uncontrollably and bites himsel I took him to the vet and had all type of test done they prescribed a steroid and he also had an ear infection so they gave him some cream for the ear unfortunately it did not stop his scratching and the vet bill was about $600 and I still don't know what to do about my cats skin problem
Chronic skin conditions can be caused by:
-vaccines
-antibiotics
-glyphosate in prepared pet foods

Best to:
-never vaccinate again.
-add 1/4 tsp baking soda/cup to drinking water, instead of antibiotics
-quit kibble, feed RAW meat, instead.
Add a comment to Earl The Pearl's experience
Was this experience helpful?
Patches
Pharo
2 Years
0 found helpful
My kitten was rolling around in some insecticides. My kitty is disoriented and not responsive, yet conscious, he vommitted once and now he is breathing but not moving. He has been in the same spot for over 12 hours. He stares at the floor. Nothing else. What must I do??
Add a comment to Patches's experience
Was this experience helpful?
Mallory
domestic short hair
5 Years
0 found helpful
Has Symptoms
Head Tilt, lethargy vomit vocalize
Head Tilt, lethargy vomit
I had a beloved cat for 4 years that died from all the symptons listed above, he was my ESA animal and best friend. I believe he was poisioned and was wondering what i should do, let it go ? Or investigate it ?
Add a comment to Mallory's experience
Was this experience helpful?
Bobby
moggy
14 Weeks
0 found helpful
Wanted to use a spray bottle so emptied my kitchen cleaner surface spray and washed out a few times! My kitten was being naughty so squirted him a few times- he didn't really care about the water. Went back to the bottle and it still smelt like the product before in it. My kitten seems fine! He doesn't smell of the chemical at all. I've re wipped him with a clean flannel. Just worried and feel so stupid!
Add a comment to Bobby's experience
Was this experience helpful?
Njauni
Local indian
2 Years
0 found helpful
I applied odomos onto my skin and usually i wash my hands after that but this day i forgot to wash or not sure but then an hr later i had to prepare food for her and at that time i was holding the food ... she ate the food but then i realised the ointment i applied ... she recently delivered kittens which is 6 days old .... shuld i worry
Add a comment to Njauni's experience
Was this experience helpful?
No name
domestic short hair
5 Weeks
0 found helpful
Has Symptoms
Vomiting , sleepy , shallow breathi
Hi,a stray cat had kittins in my yard so i have been feeding her and brought her and the kitties inside,the other night a cockroach was on the floor in my bed room and i sprayed with atlas multi insect spray around my bed not knowing that ine of the kittens were under my bed they are 5weeks old now the one that was under the bed has been vomiting ,sleepy,not interested in eating frim mum or the solid cat food, im freaking out i sprayed two days ago he was fine untill this afternoon.
Add a comment to No name's experience
Was this experience helpful?
Dexter
Japanese Bobtail
7 Years
0 found helpful
My cat licked my husbands arm while he was wearing OFF bug spray containing DEET. He drank water and the threw it up, but he has a history of eating and drinking very fast and making himself gag, so I can't be sure if it's from the DEET or if he just drank to fast. He is showing no other symptoms- he is up running around playing like everything's fine. Should we take him to the vet, or wait and see?
Add a comment to Dexter's experience
Was this experience helpful?
Katie
Cat ?
9 Months
0 found helpful
Has Symptoms
Weak, sleepy, not walking good,
Katie was given flea drops of permethrin for dogs started shaking and his came out hours later weak, couldn't walk, now hours later he is eating drinking grooming himself, walking yet wobbly and following my have with his head back and forth across floor. Can I give him milk
Add a comment to Katie's experience
Was this experience helpful?
Oscar
American Shorthair
4 Years
0 found helpful
He hasn't shown any symptoms yet, though my cat Oscar has been exposed to bed bug powder that was scattered underneath my bed, and when I pulled back the bed to let him out (he wriggled in under there somehow? he's done it before) he smelled of the stuff, and I could feel residue on his fur, but couldn't see it.

After a few minutes hesitation and looking this up, I decided to wipe him down with a dampened towel as much as he would allow me - even trying to get at his paws. (He's a good-tempered boy, so I was able to get most of him wiped down at least once.)

Should I be concerned? Is he fine to monitor for a night?
To my knowledge, he's been exposed to this before as he's crawled under my bed before (the powder has been there for a few years), but the smell and the feel of the residue on him just worried me.

I'll update if he starts to act strangely, though he's munching on some kibble right now.
I'm worried my cat Evee just licked bed bug powder that was under my bed by the floor boards she did this 5 mins ago very worried she did go eat a little hard food and I tried giving her water from a water bottle she likes to drink that so she drank quite a bit but don't know if that's enough should I give her some milk she's acting really tired and I'm freaking out don't know what to do?
Add a comment to Oscar's experience
Was this experience helpful?
boots
German Rex
5 Years
0 found helpful
ok so there was a mosquito in my room and my cat was trying to catch it and without thinking i sprayed bug spray that where he was looking and he took a whif of it and couple seconds later he started to gag and kinda like a throw up and i'm very concerned what should i do
Add a comment to boots's experience
Was this experience helpful?
Mogu
mixed
6 Years
0 found helpful
Hi, some roaches entered my room last night from a leak in the ceiling so I used a Baygon Cockroach killer aerosol spray to deal with them 'cause they were flying around. I sprayed them accordingly, then under my bed as well, to be sure. I left for a while (I don't remember how long exactly, but I fear it was less than 10 mins), then when I re-entered to grab my wallet, my cat ran in behind me. I caught him by the tail as he went under the bed and brought him out promptly.
In my flustered state however, it didn't occur to me to wash his paws afterwards, so now I'm worried about him. It's been at least 10 hours since he ran into the room but so far he hasn't shown any change in behavior or symptoms other than some face/eye scratching earlier (which was still 10 or so hours after possible exposure). Should I be as worried as I am? What symptoms should I look out for? And, if he was exposed, could he spread exposure to my other cats? At the moment we're unable to bring him to the vet because of a bad storm where I am.
Any advice would be greatly appreciated!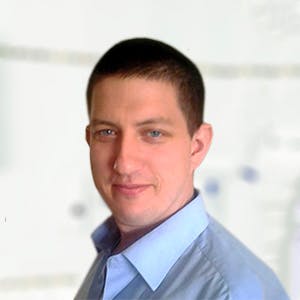 3320
Recommendations
Baygon Cockroach Killer contains cypermethrin which is toxic to cats, I don't know how much Mogu was exposed to or if a toxic amount was inhaled or contact; you should keep a close eye on Mogu for the time being and contact the manufacturer on the number found on the product container. Regards Dr Callum Turner DVM www.baygon.com.ph/en-ph/products/baygon-cockroach-killer/tabs/ingredients
Add a comment to Mogu's experience
Was this experience helpful?
Ozzy
Domestic short hair Tabby
6 Years
0 found helpful
I am concerned about long term side effects from pyrethrin toxicity exposure. I applied a 'natural' cat flea control that I got at the $ store as I have had no income for the last 2 months. Peppermint oil, clove oil, lemongrass oil are the active ingredients. I have 2 cats and applied one dose to each. My old cat was fine but our younger one started yowling 1 hour after dose but he normally is vocal to get out at night and I want him in due to predators. After a few hours he was still vocal and scratching the area but I just thought that the smell might be bothering him. The next morning I woke up to find him in a full blown seizure on the floor and rushed him to the ER vets. He felt really warm but vet said his temp was only slightly elevated which was good news. They bathed him and administered methocarbanol a few times. They advised to keep him overnight for monitoring and IV fluids but that would have been $1000 dollars and said that if I thought I could give him a pill that I could take him home once he was stabilized. The vet said she was not the worst case she has seen and put him at a 3-5 in a scale with 10 being the worst. After I got home and was reading the print out they gave me I read that if he were kept he would have gotten intralipids to bind the toxin which was written as a treatment I refused and I have no recollection as being discussed (but it was a stressful situation so I may have missed it though I would have been interested in him receiving this treatment because I discussed activated charcoal at application site or orally for this purpose at discharge which they advised against.) I only tried to administer the methocarbanol 1 time when they first recommended dosing him and was only able to keep 1/2 dose in him but since he never got really bad tremors again. (Slight paw twitches and ear flicks) that day and the day following. Eating and drinking and eliminating well. 2 days after no twitching still eating/drinking eliminating but more sleepy. Today is 3 days later and he still seems more sleepy than pre-application. I am not sure when I should be concerned that he may have permanent effects from this ordeal or if this is just his body taking the time to recoup. I am kicking myself for not recognizing how bothered he was that night and not washing it off him before it got so bad. Also I wish the vet went over written methods of treatment and had me initial refusal or acceptance of each because the intralipid treatment would have been something I would have considered an overnight stay for (if that was the only way he could receive them) but I knew I could monitor him at home and would not be shy about getting pills into him (although I was not as successful as I thought I could be and was very glad that he did not appear to need the medication as much as was anticipated.)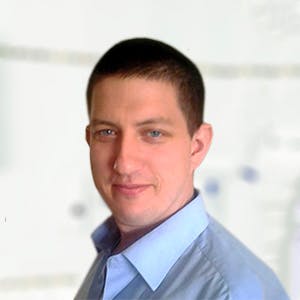 3320
Recommendations
From the list of active ingredients you gave, there are no pyrethrins present in the product just a few essential oils which may cause skin irritation and tremors in cats. Without knowing more detail I cannot say for certain but you should ensure that Ozzy is kept hydrated and follow up with your regular Veterinarian if you have any on going concerns. Regards Dr Callum Turner DVM www.petpoisonhelpline.com/blog/essential-oils-cats/
Add a comment to Ozzy's experience
Was this experience helpful?
Mickey
Medium hair
1 Year
0 found helpful
My cat ate a little bit of pesticide form the grass and he started to vomit and wouldn't eat for about 1 day I was going to take him to the vet but henbe started to eat and drink normally. He is eating and drinking but he still vomited I don't know if he is okay or if he got poisoned.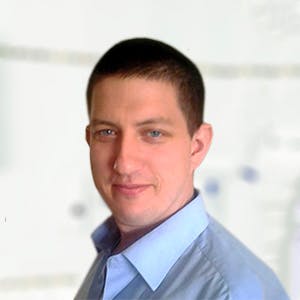 3320
Recommendations
It is always good to visit your Veterinarian when you suspect or know that your cat has consumed a pesticide, you should visit your Veterinarian and take any packaging with you to be on the safe side. Without examining Mickey I cannot say for certain whether he is in the clear or not. Regards Dr Callum Turner DVM
Add a comment to Mickey's experience
Was this experience helpful?
Gismoe
Mixed breed
2 Years
0 found helpful
I sprayed a barrier around the outside and inside of the house and my cat was following me around now he's lathargic and stumbleing when he walks around.he also seams to be babying his back right paw.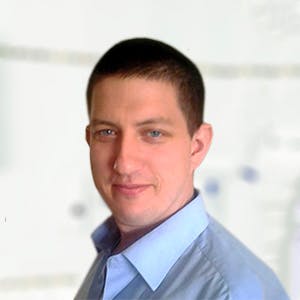 3320
Recommendations
Generally insecticides are safe to use around pets as long as they don't walk in the spray, inhale particles or lick the area whilst wet; once the area is dry it is safe for pets to be in and around the area (you didn't mention any brand). If Gismoe is presenting with these symptoms you should take the product packaging and Gismoe to a Veterinarian for an examination immediately. Regards Dr Callum Turner DVM
Add a comment to Gismoe's experience
Was this experience helpful?
Tiger
tabby
3 Years
0 found helpful
Has Symptoms
Labored breathing shallow
Our cat tiger has licked the spray called off. It has been less than 24 hours
He has thrown up the food and it smells like chemicals. We are giving him water in a syringe. We have also mixed a dose of activated charcoal. Next will be a mix of milk and water. We are broke and can't afford a vet.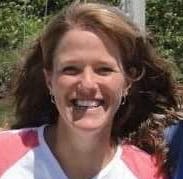 1611
Recommendations
If Tiger is having labored breathing, is vomiting and not eating, he really needs to see a veterinarian. Many clinics to offer free or discounted first office visits, and there may be a low cost clinic in your area that can help him. Unfortunately, I cannot do very much over an email, and he may need more care than you can give at home.
He died while I was typing my question that day. He is buried on the back yard now. Thank you anyway!
Add a comment to Tiger's experience
Was this experience helpful?
Twig
Turkish Van
3 Years
0 found helpful
My yard was just sprayed and my outdoor cat walked in the wet pesticide. I wiped her paws but I'm still worried. No symptoms yet. Should I wash her paws completely? Just watch her?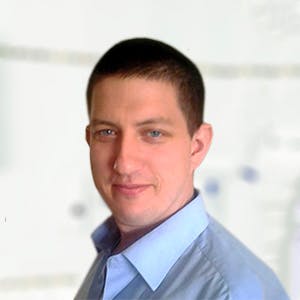 3320
Recommendations
You should bathe the paws with a Dawn dish soap and rinse thoroughly, you should prevent her from licking her paws and keep a general eye on her for the next few days; if any symptoms present you should visit your Veterinarian for an examination, also find out which insecticide was used in case you need to contact your Veterinarian. Regards Dr Callum Turner DVM
Add a comment to Twig's experience
Was this experience helpful?
Willow
Domestic shorthair
4 Years
0 found helpful
Our cat ate some insect spray this morning around 11 O'clock it was antstop as we had noticed flying ants behind on of our sofas. Our cat then walked in(she normally likes to do laps of the house)so when she disappeared we then thought she had gone somewhere else it wasn't until she came out from behind the sofa we realised she had eaten the ants with the stuff on them, she is now very sleepy and is just asleep on my bed she is a bit shaky but I've only seen her shake a few times, what should I do ??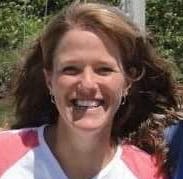 1611
Recommendations
Ant baits are typically not toxic to cats, but the signs that Willow is showing are a little worrisome. It would probably be a good idea to have her seen by a veterinarian, to be examined and make sure that she is okay.
Add a comment to Willow's experience
Was this experience helpful?
Aspen
American Longhair
5 Years
0 found helpful
My otherwise healthy, 5yo cat has been lethargic and barely eating for 6 days. We took her to the vet 3 days ago and she had normal labs (CBC and chemistries), normal xray, afebrile and benign abdominal exam. She got SQ fluids and a 24h antiemetic shot. Since then she's continued to be very lethargic and has only had a few bites of food. She drinks a little bit of water here and there. She seems out of it although she'll look up for her name, and seems to enjoy petting, but doesn't purr.
About 2 weeks ago the outside of the house was sprayed for cockroaches. I'm worried about insecticide poisoning. I haven't seen any seizures What can I do to help her? Should I force-feed her? Use a syringe to get her more water? bathe her? Is she likely to recover? when? Anything else I should know or be doing? I can take her back into the vet but I suspect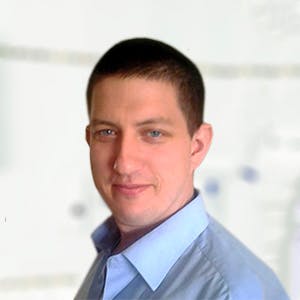 3320
Recommendations
Insecticide poisoning would generally cause an issue when the spray is still wet, once it is dried it is usually safe for pets to walk around it (this is dependent on the specific type of insecticide used) so I don't think that is the problem; otherwise lethargy and loss of appetite are vague symptoms which are difficult to narrow in on. You could try to feed a smooth wet sensitive food mixed with a little water drop by drop into the mouth to encourage eating and hydration but I cannot think of anything else to suggest; you should however contact the pest control guy to ask which product was used and its safety in pets just to cover all bases (ask him for the product name and chemical). Regards Dr Callum Turner DVM
Add a comment to Aspen's experience
Was this experience helpful?
Turanga Snoot-Booper
short hair
1 Year
0 found helpful
I sprayed some bug spray containing cypermethrin in my kitchen, corners,parts of the floor etc and my cat came to investigate. Since then her pupils have been dilated and she seems active. At the moment she's laying down, but I have never had cats before and just want to make sure she's ok and not put her through undue stress by taking her to a vet office.
She is one year old.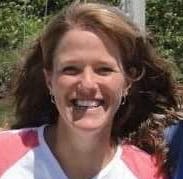 1611
Recommendations
Permethrins are quite toxic to cats, as they cannot metabolize the chemical. If Turanga just sniffed and walked away, she may be fine to monitor. If she ate any of the chemical, or possibly got it on her feet, she should be seen by a veterinarian right away for an examination and any supportive care that she may need. If she starts to tremor or have seizures, she needs to be seen right away.
Add a comment to Turanga Snoot-Booper's experience
Was this experience helpful?
Oreo
Long hair tuxedo
2 Years
0 found helpful
2days ago I used some industrial insecticide in my kitchen & bathroom. Cats where in my room for aprox 4-5hours I moped floors an whiped down where I sprayed before I let them out, now my 2 year old cat has white stuff around her left eye, it seems redish an she can't open it all the way, is this symptoms of insecticide poisoning?this started yesterday evening.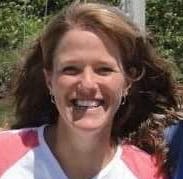 1611
Recommendations
Oreo may have an irritation from the insecticide if they were actually in the room while you were spraying, yes. Eye problems can become serious quickly, and she should be seen by a veterinarian today to have her eye examined and get any treatment that she may need.
Add a comment to Oreo's experience
Was this experience helpful?
Dinky
domesticated short hair
15 Years
0 found helpful
i have a Cat who is 15 yrs old and always goes outside, recently, he came home weak, and losing chunks of hair, and unable to walk or stand. Before he was very active and had some weight to him, now he is exteremly skinny and eats very little. Is this the effects of poisioning or another disorder? I need some advice cause he is a very well loved kitty.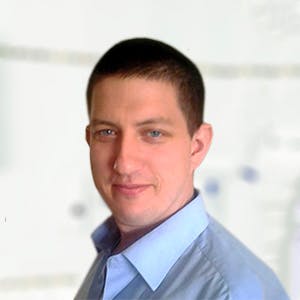 3320
Recommendations
These symptoms may be related to poisoning; however other conditions like hormone imbalance, infections, parasites among other causes. If the symptoms came on very suddenly, it is possible that poisoning may be a cause but you should visit your Veterinarian for an examination and given dinky's age a blood test to check blood counts as well as liver and kidney function. Regards Dr Callum Turner DVM
Add a comment to Dinky's experience
Was this experience helpful?
Missy
Domestic shorthair
estimating 8-10 years
0 found helpful
Medication Used
Cheristin flea medication
Hi Last Friday I put topical Cheristin on my cat because our other cat had fleas after his vet appointment. This Monday she started shaking her head, sneezing and has watery eyes. Before the flea treatment I was trying to treat her with diatomaceous earth and peppermint flea spray, but it didn't work and she developed dermatitis and was given steroid and antibiotic injections. Yesterday I took her to her regular Vet because of the head shaking and he checked her ears - no inflammation - heart sounded good. She has no other health issues that are diagnosed.

Could this still be toxicity from the Cheristin a week later (the company when I called said never heard of this side effect)

I have washed her neck area with baby shampoo and am wiping her down every day with cat bath wipes.

She is still eating normally - always picky and drinking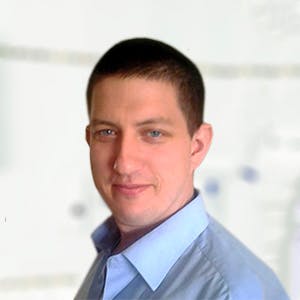 3320
Recommendations
Noted side effects of Cheristin (spinetoram) are hair loss at application site, skin irritation, itching, vomiting and loss of appetite; I am not aware of any neurological symptoms in cats; I assumed you called Elanco on 1-888-545-5973 to ask them about the symptoms presenting. The product is used for one month protection against fleas so it may be a case of having to ride it out and encourage her to eat. Regards Dr Callum Turner DVM www.elanco.us/labels/Companion-Animals/Cheristin.pdf
Add a comment to Missy's experience
Was this experience helpful?