What is Pica?
A feline with a mild case of pica may suck or lick on inedible objects, but not actually consume said object. However, in severe cases of pica, the feline will consume the object entirely, posing a risk for intestinal blockage, tearing of the digestive tract, toxicity, and electrocution. Common target objects for feline pica include; plants, electric cords, phone cords, wool, fabric, string, or yarn. The cause behind pica is unknown, however, disease and behavioral disorders are thought to be the underlying cause behind this unusual behavior. Oriental cat breeds, such as the Siamese cat, are commonly affected by pica and it is believed to be a genetic disposition.
If your cat licks, sucks, or consumes objects around the home that are not food, she could be suffering from a condition called pica. Pica in cats is the act of eating objects that are not food. Eating non-food items can be very dangerous to a cat, as chewing on electrical cords can cause a feline to be electrocuted, and plant consumption can be toxic. Other inedible objects, such as clothing, can block the intestine and prevent food from passing. Pica is a serious behavioral issue that can become fatal if not addressed by a veterinarian.
Symptoms of Pica in Cats
Pica in cats only has one clinical sign and that is consumption of inedible objects. Common target objects for feline pica include; plants, electric cords, phone cords, wool, fabric, string or yarn. Felines with a mild case of pica may not consume the object, but chew, lick or suck on said inedible object. Secondary conditions of pica in cats may include:
General listlessness
Constipation
Diarrhea
Vomiting
Decreased appetite
Causes of Pica in Cats
Research is still being conducted to find the exact cause of pica in cats, but veterinarians have linked the behavioral condition to several possible causes including:
Feline Disease
Feline immunodeficiency virus
Feline leukemia
Hyperthyroidism
Dental disease
Anemia
Brain tumor
Diabetes
Genetic Disposition
Oriental cat breeds
Siamese cats
Behavioral Disorder
Learned behavior
Attention-seeking
Boredom
Stress
Anxiety
Dietary insufficiencies
Hunger
Lack of fiber
Mineral deficiency
Vitamin deficiency
Weaning a kitten too early
Idiopathic
Diagnosis of Pica in Cats
The diagnosis of pica in cats begins with an exchange of notes between the veterinarian and the pet owner. You will be asked to explain the behavior your cat has been exhibiting, what he or she seeks out as a target to consume, and the duration of this behavior. As pica can be caused by stressful or new situations, it is important to recall any new change in your schedule that may affect the feline. (Move to a new home, work schedule change, etc.) The veterinarian will then proceed to diagnostic examinations. He or she will want to conduct blood tests, including a complete blood cell count, blood smear, and biochemistry profile. The doctor may also ask for a urinalysis to detect the possibility of underlying disease that may be causing pica in the feline. As tumors of the brain are believed to be a possible cause of pica in cats, the veterinarian may likely conduct radiographs or a CT scan of the feline's brain.
Treatment of Pica in Cats
The treatment for pica in cats is variable, as it lies dependent on the underlying cause and the results from diagnostic exams. If the veterinarian has found an underlying disease, the treatment will be specified by the veterinary medical professional, but if your feline has received a clean bill of health, treatment may include:
Removing inedible target objects
Keeping household plants, blankets, clothing and electrical cords out of your cat's reach will remove the temptation to eat them.
Providing chewing alternatives
Cat toys and safe plants like catnip can detour the feline's behavior to a more appropriate chewing object.
Structured play
Boredom is a common cause for pica, so structured playtime with the feline can prevent boredom and fulfill the need to be active.
Attending to dietary needs
Malnourished felines may chew on inappropriate objects if their diet is lacking in adequate nutrients. Your veterinarian may supplement the required vitamins and minerals through medications or suggest an alternative cat kibble.
Consult a veterinary behaviorist
Recovery of Pica in Cats
The prognosis for cats displaying pica behavior is guarded. Some felines will "grow out" of the inappropriate behavior, whereas other need continuous treatment. If your cat does not improve with the treatments recommended by your veterinarian, he or she may refer you to a veterinary behaviorist.
Pica Questions and Advice from Veterinary Professionals
Kitty
Long haired tabby
14 Years
0 found helpful
Has Symptoms
Licking cement and litter
I have a 14 yr old male tabby. 2 months he started a little vomiting (twice a week) and noticed constipation. Then he started licking the cement outside. Took him to the vet and she saw constipation but xrays didn't show any particular item clogging him. Blood tests show no pica. Today I caught him eating litter. I know there are many variations as to "why" and no I'm not getting him a brain scan. The question is what is the next step...do I just change the litter to pellets (or other). Can I give him vitamins for pica if I have no proof he has it? I just know that eating that litter can't be good. PLEASE if you have any advise I'll take it.
Add a comment to Kitty's experience
Was this experience helpful?
Milo
Domestic shorthair
10 Months
0 found helpful
We adopted a 3 month old feral kitten from the local animal shelter 7 months ago. He came as the second cat of the bonded pair, his brother is 5 years old, and they play together, sleep together, and spend pretty much most of their time together. We feed both if them a mixture of canned and dry Earthborn Holistic cat food. But the kitten (Milo) has recently started eating some inappropriate object including a portion of my bra, a tank top, and a shirt. They both have lots of toys, and we try and spend a lot of time with them both. Milo is funny about being petted. Sometimes he doesn't want attention, so we let him decide. Tom, the older cat, used to chew on electrical cables, but has since stopped. Milo started eating fabric a month ago, and only my clothes. The only change is that I have been working a lot more lately. We are wondering if this could be a vitamin deficiency or a behavioral issue? His food is really well rated, and expensive, plus neither of our other two cats have an issue. I should also mention that Milo likes to beg while I am cooking or eating. He seems to have picked up the behavior from our dog.
He's not a pervert, but loves you so much he wants to keep your sent with him all the time. This is why he's eating your clothing.
Not so much a pervert but more loves you in a way he's after your sent.
How was Milo after eating the clothing? My cat just ate something and I think she is ok but trying to find similar cases
Add a comment to Milo's experience
Was this experience helpful?
Tiger
tabby
15 Years
0 found helpful
My hyperthyroid cat Tiger keep eating cat hair off the ground even though there are plenty of water and cat food bowls on the cat mat in the dining room.

Tiger has her methimazole transdermal twice per day. It makes me wondering if she is allergic to methimazole that causes her stressful and aniexty. I keep cleaning up her pica vomiting, cleaning the floors, and vacuuming the carpets frequently. How do I stop her eating cat hair?

Read more at: https://wagwalking.com/cat/condition/pica
shave all her hair off her body so theres no cat hair to eat
Add a comment to Tiger's experience
Was this experience helpful?
Bella ella [1 and a half] and Peaches 2 months
Dilute Calico
1 Year
0 found helpful
My 1 and a half year old cat bella chews up the cord on our blinds, i put soap on them which keeps her from chewing on our phone cords but it didn't work this time. She got spayed about a week ago and the scar isn't super red or leaky but it does have greenish crust on the edges and its lumpy. I try to keep her from licking it but i can't stop her when I'm gone. We got a new kitten a few days before her spaying and she wasn't too keen of her, she now is curious of her but gets too rough and she won't sit on me or my boyfriend anymore and hardly gets above ground level. She hardly eats and when she does i have to keep the kitten from trying to eat the big cats food. They have a ton of toys, climbing places, a rub to scratch and stretch on, beds, windows etc. Her meows have always sounded like she was sad or upset since we got her but now anytime we pet her or pick her up she does her cry like meow. Idk what im doing wrong. I love them both so much and I want to make them the happiest as possible.
I realize this is probably a bit late of a reply... but when my kitten was spayed she also had your described crusty green along her incision (it was the glue they used slowly drying out and peeling off) it was also on both her and her brothers green tattoos. As for the licking, as long as it isn't excessive light grooming is fine, alternatively a cone is the only real solution to prevent problems.

If chewing on cords continues you can try bitter apple spray (its pretty cheap at the pet store). Just spray it on and redo it every 4 days or so for a couple week and it should deter them putting their mouths on it. Its the solution I used for power cords and other items that could only be hidden so much, worked really well!
Add a comment to Bella ella [1 and a half] and Peaches 2 months's experience
Was this experience helpful?
Stanley
Bengal/Tabby
1 Year
0 found helpful
Stanley bites and chews on everything from cardboard boxes to plastic bags. He also bites us, not hard but enough. I can't tell if its behavioral or Pica. Can anyone help?
Add a comment to Stanley's experience
Was this experience helpful?
Cocoa
Maine Coon mix
3 Years
0 found helpful
I'm not sure what to do,if anything. 🤷‍♀️ I rescued a Maine Coon mix just over 1 1/2 yrs ago,best cat EVER except her breath is nasty. Her vet doesn't think it's that bad and says her teeth are beautiful,but everyone else that's ever been around her makes a remark. That made me Google why and found that digestive issues might be the cause. The same day I caught her eating a rubber hair band and stealing a q-tip! (she swallowed the hair band) Almost every morning I'm awakened by her pulling my hair and chewing on it like it's a Laffy Taffy!! 😆 And to top it off,I caught her eating a huge wad of her own hair after a brushing! She NEVER throws up hairballs,not once! What the heck is wrong with her?!?
Add a comment to Cocoa's experience
Was this experience helpful?
Tipsy
dsh
1 Year
0 found helpful
I got her as a medical foster kitten 3 days post-op from a leg amputation, at about 4 months old. I ended up adopting her because she was the sweetest thing through everything. As a baby she seemed to have the normal kitten chewing phase but it's become more apparent that she has pica pretty bad. She consumes foam Nerf dart, the evidence is in her poop -- or when she swallows one whole it's in her vomit. She will chew and attempt to swallow hair ties. I've even gently pulled a long string out of her mouth that she stole out of the waistband of my pajama pants. Luckily, she stays away from cords on electronics. However, it is worrisome at home frequently I'm finding non food items in her stools. She's not hungry, as she free feeds and maintains her lean figure even after being fixed. She's almost a year old so I'm hoping there's still achance for her to grow out of it.
Add a comment to Tipsy's experience
Was this experience helpful?
Pepsi
mixed
3 Years
0 found helpful
Pepsi eats all sorts of fabric and rubber. He rips up paper with his teeth and occasionally chews on wood. He has already needed 2 surgeries for intestinal obstructions. The problem is that he's extremely acrobatic and is absolutely driven to eat things that he shouldn't. I keep most things in bins now, but then he'll find a new item to chew that I wouldn't have expected. I haven't been able to find a chew toy that's tough enough for him. Sometimes I give him his food in a puzzle toy, he has things to do like sit on his super tall cat tree or look out the window, and I train him to do tricks on command. He seems like a very happy cat, so I haven't been able to figure out what's driving the compulsion. The lab work to test for deficiencies was normal and he has no other symptoms. I started him on Prozac since pica is obviously a safety hazard to him. So far he's gotten 4 doses, so we'll see how that goes. I wish there was an alternative, but the vets don't have any other suggestions. I was told that his behavior is very extreme compared to the other cats they see.
Add a comment to Pepsi's experience
Was this experience helpful?
Trigger
Calico
2 Years
1 found helpful
Has Symptoms
Pica, lack of apetitte, vomit
We have 3 sisters, almost 2.5urs old now. 2 are little things, don't even look like adults. The 3rd one was always a little bigger but muscular, until she got fixed (at same time as a tailtip repair as a kitten) I was never sure she was sewn up right as the area was lumpy on one side not the other. One of her sisters has also been fixed when shed gotten out and came back days later missing nearly all her claws, needing the rest removed (they were dangling) but she was fine. The cat with the problem is at least 3 times the size of her sisters, and obviously overweight. Her head and face are normal though, it's all her torso and belly. We've caught her eating hairties (knit) and drawstring from pants/sweatshirts, and she's constantly stealing this knit scarf and chewing on it, but not creating holes. The hairties and strings we've seen her swallow while at times. Though she was muscular before getting spayed, she's now fat and usually lazy, likes to be near people but not usually held by them (doesn't get on laps ever, only arms of chairs) though when my teenager picks her up she will stay on her lap, just how all the time though free to leave. Today, she's vomited a couple times only a small amount of mostly clear liquid, no chunks, and has been laying in odd places for her. When her sisters get too close she yowls at them too. She won't eat or drink anything I offer her since the vomiting and I wonder if she's gotten herself some sort of blockage, or if there was something wrong from the start with her spay that the vet didn't notice on her followup (to remove the tail stiches as well) I know hormonally cats can change a lot being fixed, but as strong and muscular as she was to her now fat and flabby, jumpy, howling, lazy and anti-social I just wonder. If there anything I can do to help if it's just upset stomach? It's only today she's been vomiting and avoiding food water, and was small amounts of vomit like a teaspoon, and I've only been awake a few hours. We can't afford to take her to the vet for heartburn. If something is seriously wrong we will get her there, but it's too early I think. Her pica is obvious, but whether she's done damage is unknown, and if theres a blockage shouldn't it be slower onset of symptoms? Can i try getting her to lick a few drops of pepto or something to see if it helps?
Add a comment to Trigger's experience
Was this experience helpful?
Charlie
Siamese
1 Year
0 found helpful
Hello my cat Charlie is a little over a year old. He didn't start chewing on things until he was about 6 months old. At first it was a bra strap or clothing left on the ground while I was on the shower. Then I noticed many sweaters in my closet had been chewed up with these giant holes everywhere. I started closing the door and not leaving anything on the ground. I thought that my problem had gone away until he started chewing on pillow cases, comforter bedding sheets. Anything you name it. Shoe laces, his chew toys, string anything. I have giant holes everywhere in my bedding it's ridiculous. I have tried EVERYTHING. I have been to 4 different vets to get different opinions and each time they shrug it off and say he will grow out of it. I have him on Prozac, he has cat grass and a good puzzle. He eats royal canine brand calm diet which is prescribed and not cheap! I play with him every night and I have another cat so I know he is not bored. I do not know what to do. It is getting out of control and I do not know what to do :( I have spent so much money searching for answers and nothing seems to be working.
Add a comment to Charlie's experience
Was this experience helpful?
Rascal & Archer
domestic medium hair
23 Months
0 found helpful
Has Symptoms
Licks owners skin obsessively
Licking plastic/fabric bags
Eating plastic wrappers/straws
My partner and I have two male cats who are brothers we adopted at 7 weeks old (Rascal & Archer). Rascal was born two weeks premature and spent two weeks at the vet hospital on an IV until he was cleared to be discharged. Rascal we've always had to keep an eye on as he has a tendency to sneak into our bins and steal food wrappers. One time we heard him wheezing when he breathed and after prying his mouth open and shining a torch to the back of his throat we found a small portion of an LCM wrapper stuck at the back which we had to extract using tweezers. Other than that he sometimes tries having a nibble on our phone chargers, loves to settle down on the vanity for a licking session with the bar soap and is always on the look out for plastic drinking straws. Archer on the other hand has more of a licking fetish. It took us over a year to try and get him to stop sucking on his chest hair but as soon as he stopped the hair sucking he took up fabric/plastic bag licking. He will lick a plastic/fabric bag for hours if he could. I've heard that obsessive licking is a milder form of pica. Both boys are fed well and at our last checkup the vet said Archer is of good weight and Rascal slightly overweight. Rascal has been slightly more rotund ever since we adopted him. He had a distended stomach which protruded out a little on his right side due to the prem birth. But is it normal for both brothers to display a form of pica and they trying to tell us they're stressed or bored at home?
my cat eats plastic. any kind. he pulls wrappers from the trash, eats the trash bags, and grocery bags. i dont know what to do. hes going to choke or get stopped up and i cannot afford a vet.
Add a comment to Rascal & Archer's experience
Was this experience helpful?
Sadie Mae
Tortie
3 Years
0 found helpful
Has Symptoms
Chewing on wrought iron, washing
Have had my cat for a year
She is a three year old rescue cat
She had been spayed so she was not feral
We get along well and I love her very much
But she seems very unhappy being forced to be an inside cat
And has begun chewing, teething, on wrought iron and rebar

To let her outside subjects her to all kinds of dangers
Yet I am often away for much of the day and she is alone
...although I do have a very cat friendly home, sun, cat perches, windows with bird tv
I yelled at her tonight and that is not right
I don't know what to do
Add a comment to Sadie Mae's experience
Was this experience helpful?
Piper
Tuxedo
6 Years
0 found helpful
Has Symptoms
Consumes clothing and bedding
Consumes clothing, sheest,pill
I have talked to my get about this but I don't feel they really understand the severity. I do not want to do a bunch of testing just for the sake of testing. If there are specific tests that would be the most helpful I'm all for that. I got Piper when he was anywhere from 6-8 wks old and he was found abandoned at a gas station. He is a naturally high-strung, anxious kitty but loves me very much and I think he may also get separation anxiety (if that's a thing). I also have an 11 1/2 yr old cat that I had about 8 months before I got Piper. have had them both since 2013. They tolerate eachother but I'm quite sure they dislike each other which obviously adds to stress in the household. I do have feliway, scratchposts that get used, cat trees with view out window, which get used, high areas that Piper can get to, feed them in separate rooms. They would both have a fit if they were locked out of my bedroom but I don't know what to do with the sheet and pillowcase eating. Ugh. I'm very concerned about his consumption of things though he does not seem to be having digestive issues...thank the Lord. BTW...this has been going on at least for several years when I found he was eating my clothes...I now am careful to not leave clothes out...but now it's bedding.
Add a comment to Piper's experience
Was this experience helpful?
Luna
Balinese
18 Months
0 found helpful
I have a cat that is about a year and a half old. She was found up inside the underneath of my car and I took her home. The vet guessed she was about 10 weeks old at the time. She has always tended to chew on cords (phone chargers) and strings (shoe strings, draw strings in pants), the last couple of weeks she randomly stopped using her litter box and has used the bathroom on the dirty towels in my bathroom and once has gone in my bed while I was sleeping (fun way to wake up) she has also been hiding in the corner of my closet. She is still just as friendly and loveable as she always is and let's me pick her up and let her like normal if I remove her from the closet and close my door she will sit there and meow and look panicked until I let her back in. This is very odd behavior for her and I am worried...
Add a comment to Luna's experience
Was this experience helpful?
Apollo
tabby
11 Months
0 found helpful
My cat is eating paper, rug, lint from his cat condo peeling paint chips off the wall eating those, oh and his favorite he loves to eat plastic. I wake up to him throwing up at night what to do.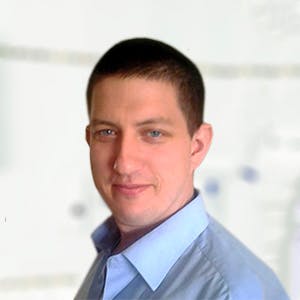 3320
Recommendations
It can be difficult to determine whether the consumption of non-food objects is due to boredom, other behavioural issues, nutritional deficiency among other causes; try to limit Apollo's access to these items and don't leave him unsupervised, also visit your Veterinarian to check for any underlying conditions. Regards Dr Callum Turner DVM
Add a comment to Apollo's experience
Was this experience helpful?
B
Bombay Cat
3 Years
0 found helpful
Has Symptoms
Excessive crying, biting boyfriend
My boyfriend recently moved in about a month ago and that was the same time I noticed one of my cats began chewing on everything plastic in the house. No matter where it is he always seems to find something plastic to chewing on and if it's small enough he will injest it.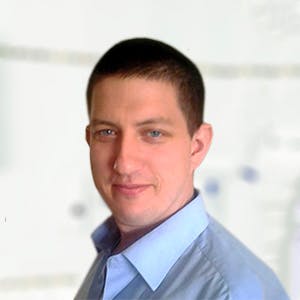 3320
Recommendations
Stress may cause some undesirable behaviour to exhibit itself in some cats, I cannot say whether your boyfriend moving in with you is a stressful event or not but you should try to prevent B from consuming nonfood items and possibly placing B in a crate when not supervised. Regards Dr Callum Turner DVM
Add a comment to B's experience
Was this experience helpful?
Harley
I dont know
4 Months
0 found helpful
Has Symptoms
Rapid Breathing and heart rate
My cat doesn't have pica but I have a different question. I have absolutely no money for a vet. My about 3-4 month old cat was electrocuted. Is there anything I can do 4 her? I'm letting her rest and she appears to be getting better and better. But, she does still have a rapid heart rate even though it's a lot better than it was. Her mouth is swollen I went and got her a kitten lickable food. She's very interested in it and starts drooling but she won't eat or drink. She is walking uses the litter box even tries to play but u can tell her mouth is in a lot of pain. What can I do to make her comfortable and should I use a child's medicine syringe to give her water and food? Right after it happened she had 1 eye that would roll to the side and crackling noises in her lungs and rapid heart rate. Thank you for your time. Is there any people otc pain medicine I can give her?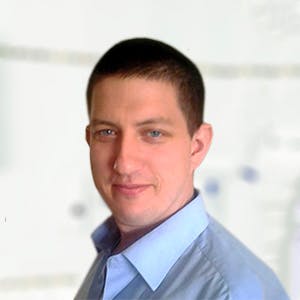 3320
Recommendations
Do not give any over the counter human medicines as they are toxic and can cause kidney failure even at low doses; the biggest concern is fluid accumulation in the lungs which can be difficult to control. I do understand that money can be tight, but not everything can be treated with over the counter medicines; you should visit a Veterinarian regardless of cost due to the severity of the symptoms. Regards Dr Callum Turner DVM https://wagwalking.com/cat/condition/electrical-injuries www.vets-now.com/pet-care-advice/electric-shock-in-cats/
Add a comment to Harley's experience
Was this experience helpful?
Lily
Tortishelle
1 Year
0 found helpful
I have a very sweet tortishelle cat and she was a normal sweet cat up until she gave birth and she now is trying to eat non edible objects idk if this has anything to do with it but she also has a weird bald spot on her tail on the top on it close to her back but a little before half the length of her tail I heard it could be stud tail but idk she also is losing fur around her back legs idk if it's from licking them or not please help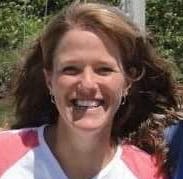 1611
Recommendations
Having kittens can be hard on cats, physically, and the stress can cause problems with skin sometimes. Since I can't see Lily, it would be a good idea to have her examined by a veterinarian to see what is going on with her, get her any treatment that she may need, and make sure that she is okay.
Add a comment to Lily's experience
Was this experience helpful?
Bear
tabby
3 Years
0 found helpful
Lately my cat has been licking inanimate objects on a regular basis— the carpet, the shower floor, my nightstand, really anything goes. I've had her for a year and a half (she's three years old) and before that she was wandering the streets (though she's always been friendly, so I'm thinking she had experiences with people in the past). We recently moved apartments, and before we moved I'd notice her occasionally licking the carpet/hanging around in the bathtub, but I just thought it was her being a little weird. We moved into the new place two months ago, and while she seems comfortable in every other way (I only live with one other person now as opposed to two people I used to live with) the licking has increased both in frequency and in the objects she's drawn to. She hasn't actually eaten anything, it's just these sporadic moments of obsessive licking. She's also been wearing a collar at this new place and she didn't seem to have a problem with it but I'm not sure if it's contributing to this behavior. I have her on Purina Complete Cat Chow right now, but I've been looking for better food for her within my means. I'm just wondering if there's anything I can do to help my kitty out.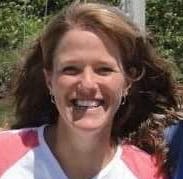 1611
Recommendations
Usually, this behavior is due to anxiety, and I would suspect that as Bear settles in, the behavior will ease up. In the meantime, It will be important to keep anything that might cause her harm out of the way.
Add a comment to Bear's experience
Was this experience helpful?
Gaundi
Siberian
1 Year
0 found helpful
What is the meaning of my cat eating electric cords? What could be causing this in him ? Could it be he has been eating all my electric cords because he seems depressed and always hungry?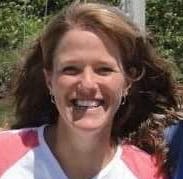 1611
Recommendations
Cats often eat things that they shouldn't, and Gaundi may just enjoy playing with and chewing the cords. That could cause serious injury for him, so you will need to make sure that all the cords are covered and protected from him.
Add a comment to Gaundi's experience
Was this experience helpful?
Stewie
American Shorthair
7 Years
0 found helpful
My car has been throwing up his good for the past 4-5 says and keeps licking the mirror after. The vomit is half digested and yellow brownish in color. His stool has been chalky gray brown color but has no changes in personality. How do I help him stop vomiting?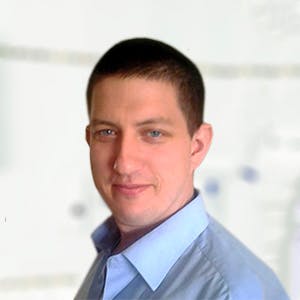 3320
Recommendations
Grey stool is concerning and may be due to a lack of bile, so it would be ideal to visit your Veterinarian for an examination to ensure that there isn't anything more serious going on with Stewie. In the meantime, ensure that he remains hydrated and try to give some boiled chicken chunks to see if he can keep them down. Regards Dr Callum Turner DVM
Add a comment to Stewie's experience
Was this experience helpful?
Rajah
domestic medium hair
10 Years
0 found helpful
How to get my cat to stop eating plastic? He's done this for years but much more is the past few months. It seems like it's out of spite some times. And I do my best to keep all plastic away from him but he will find the most random stuff to chew/eat. It's to the point I have to lock him up at night now. If I don't, I typically wake up to numerous vomit piles. I took him to the vet a couple months ago and they just treated it like a hairball issue.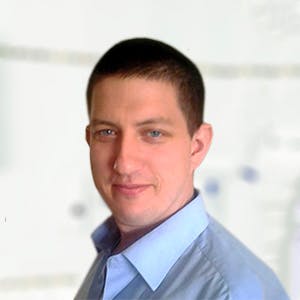 3320
Recommendations
It can be difficult to get cats to stop eating foreign objects and they are not as responsive to commands and training like dogs; this may be either a medical issue or a behavioural issue and both can be difficult to get to the bottom of. There is no quick fix and it is important for any medical issues to be ruled out by a Veterinarian. Regards Dr Callum Turner DVM www.embracepetinsurance.com/waterbowl/article/why-does-my-cat-eat-plastic
Add a comment to Rajah's experience
Was this experience helpful?
Yankee
American Shorthair
2 Years
1 found helpful
Nothing I am doing is helping my 2 yr old male with his pica. Every cord is covered in tubing and any cord that isn't covered fast enough is eaten. Sometimes even while in the process of opening a package he leaps to the cord and severs it instantly. He eats hair ties that don't get put away fast enough or even right off my head! He eats the window blinds and cords and I can't have a tree because of him so the garland is hanging from a ceiling beam. He is out of control and I don't know what to do. He spent 6 days in the cat hospital while I was giving birth because he threw up a petrified piece of fabric tape measure he had eaten 3 months earlier which caused a 104 fever. He eats pants and socks as well. Nothing is safe and he even opens the closet and drawers all on his own. I don't know what to do at this point. He has special toys that I have deemed safe for him but it's not enough and he doesn't learn from his experiences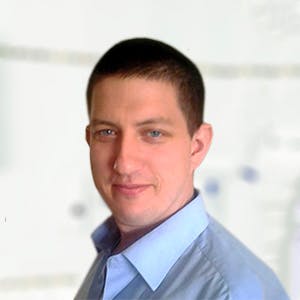 3320
Recommendations
This is a behavioural issue since he is going after certain objects, all of which have the potential to cause string foreign bodies. I do not know what to suggest more than you are doing already, cats can be difficult to train and see many things as toys or the hiding of things a game. Regards Dr Callum Turner DVM
Add a comment to Yankee's experience
Was this experience helpful?
Diana
dsh
18 Months
1 found helpful
Diana is currently a year and a half old. She was brought to a shelter at a very young age when her mother died and was therefore not weaned healthily. I got her at about 2 months old and for the first year she tried to "nurse"/suck on any exposed skin (eventually narrowed it down to just my hand). She never wanted to suck on fabric or anything else, just skin. However, within a couple months after I got her she began eating any kind of strip of fabric, such as drawstrings off of my pajama pants or sweatshirts. If left to her own devises with them within reach she will chew off a 2-3 inch strip and swallow it whole (not that I knowingly leave them within reach, I do my best). She continues to exhibit this behavior whenever she happens upon something of this nature. Today it was the ties of a tree skirt.
Any suggestions on things to do to help her? She has plenty of toys that she loves to keep her entertained and we have also recently gotten another kitten that she has a blast playing with. Having a second kitten in the apartment seems to have helped with a lot of her anxious behaviors and general quality of life, just not this specific issue. I'm thinking about trying some kitty-friendly plants as a chewing alternative...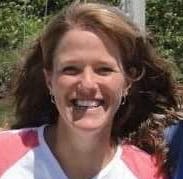 1611
Recommendations
Thank you for contacting us today about Diana. Unfortunately, that is a common problem in kittens who are weaned too early from their mothers. They do tend to outgrow some of the behavior, but many cats will suck on and chew blankets for their lifetimes. Getting another cat usually does help quite a bit, and having fresh cat grass and catnip helps to distract them from inappropriate items. She should also be tested for FeLV/FIV if she hasn't already, as that can sometimes contribute to the problem. Non-edible toys are a good idea so that she has things to play with that won't end up in her stomach. Make sure that the alternatives you are trying to give her aren't able to be eaten in excess, and always monitor her for any vomiting or diarrhea, lethargy on inappetance - she should see her veterinarian if any of those occur.
Add a comment to Diana's experience
Was this experience helpful?
Mister Moon
American Shorthair
9 Months
1 found helpful
How can I treat my cat's pica? He is eating things like material, fabric, string, wool. There were a couple of isolated incidents when I first brought him home, all targetted on one throw. I removed the throw and he didn't chew on any other fabric. Then I had a couple of visitors, after which he chewed huge holes into his favorite wool sleeping blanket, so I removed that. Then I was away for a couple of weeks and left a friend in charge (who the cat knows quite well) and there were builders in the house for two days while I was away and his pica behavior really increased. He began chewing threw fabric things non-discriminantly, eating huge holes. When I got home I caught him eating some string and the next day I saw the string in his poop but I've never seen anything else strange in his poop. He did seem nervous and stressed when I returned home but now he seems much calmer, happy, friendly, and yet the pica continues. I worry what he's doing to his insides but it's also a liability having him in the house.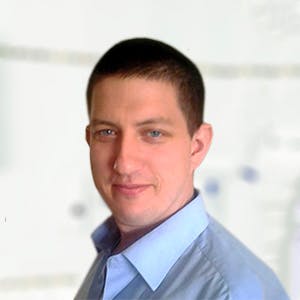 3320
Recommendations
Eating of nonfood items like this may be due to a diet poor in nutritional value, malabsorption or boredom; you need to determine which of the three issues are causing the rating of anything and everything. Review Mister Moon's diet and ensure that he is eating a high quality food (preferably kibble) and ensure that when you are not around him he is placed in a room where he cannot eat anything; if this behaviour continues you should visit your Veterinarian. Regards Dr Callum Turner DVM
Add a comment to Mister Moon's experience
Was this experience helpful?
luicia
Short haired domestic
5 Years
0 found helpful
My cat is a calico, and if she finds any plastic around the house she will eat it. We keep the place clean but occasionally a foood wrappper or something will be left out and Lucia (our cat) will find it and hide and eat it. I always chase her and try to get it out of her mouth but she runs and swallows it. Usually she will throw it up. She is a very skittish cat and meows a lot for attention even though she definitely gets a ton! Why is she so obsessed with plastic?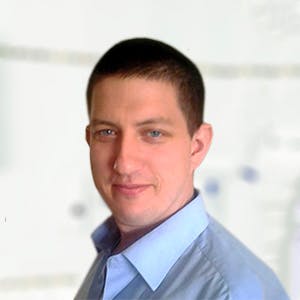 3320
Recommendations
This may be either a behavioural issue or due to her trying to replace a nutrient she is deficient in; however if she is fed a breed and age appropriate cat food there should be no issue with nutrient deficiency. You need to be more vigilant (I know easy to say) about what she can get to and may involve locking her up when she is unsupervised. Regards Dr Callum Turner DVM
Add a comment to luicia's experience
Was this experience helpful?
Kali
Siamese
2 Years
0 found helpful
Hello. I have a 2 year old siamese cat who ive adopted about a year ago. MIm worried she may have pica because she obsesively tears and chew any and all paper/cardboard around the house. She did not use to do this and has only started several months after i got her. I work hard to put away all temptation and play her out since i thought it might be a boredom problem, however she will obsesively seek out the paper, even removing notebooks from shelves and opening them to get at the paper.

Though i havent noticed her injesting the paper and usually find bits everywhere, im worried that she may start to eat it.

Im working to improve her environment and play schedule to keep her engaged and tired, however im worried that we may be dealing with more then a behaviour issue. Could this be pica as well?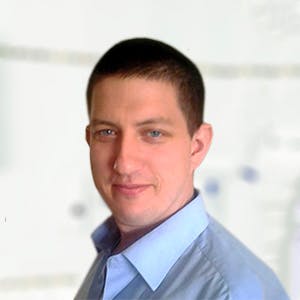 3320
Recommendations
As you've mentioned, you don't think she is consuming the paper just ripping it apart which would indicate a behavioural issue over a medical one like nutritional deficiency; however a medical cause cannot be ruled out without an examination by your Veterinarian. You should try to enrich Kali's environment with toys and other items to keep her stimulated when you're not at home or actively playing with her. Regards Dr Callum Turner DVM www.catster.com/lifestyle/pica-in-cats-eating-disorder
Add a comment to Kali's experience
Was this experience helpful?
Aliam
Long haired black and white
4 Years
0 found helpful
Is pica deadly? I've noticed my cat eating clumps of cat hair off the ground. He doesn't get hair balls which is odd. I try to keep floors cleaned as much as possible but sometimes I can't always. He doesn't always do it, it will happen in phases almost. I'm just wondering if there's anything I can do as I can really afford the vets right now but will if I have too. Thank you in advance!!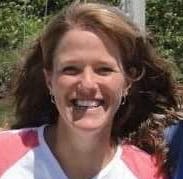 1611
Recommendations
Pica isn't necessarily a fatal problem, unless Aliam eats something that is toxic or causes a blockage. He might benefit from having more safe toys and interactions so that he isn't eating cat hair, and of course, try to keep the cat hair in your house to a minimum by cleaning and also by brushing him.
Add a comment to Aliam's experience
Was this experience helpful?
Merlin
domestic short hair
10 Years
0 found helpful
My cat Merlin has extreme food intolerances, skin allergies, Inflammatory Bowel Disease, and on top of all that, Pica. As you can imagine, it can be very challenging to control the IBD, intolerances and allergies when he eats random stuff off the floor all the time! For managing the IBD, I have tried every kind of food available from vet-provided hypo allergenic diets, to about 30 different kinds of store-bought diets. All caused diarrhea and vomiting to varying degrees. I eventually tried a raw food (rabbit) diet and that was miraculous at first. He had solid stools for the first time in years, the vomiting decreased and most of his fur grew back in (previously he had licked himself bald on his underside, bum, knees and elbows). After about six months of feeding it though, he started to have a slight recurrence of symptoms, though a fraction of what they had been previously. I feared he would develop an intolerance to rabbit and then I would be really out of options. I know a rotation diet is ideal, so I have switched him to raw bison. All of his fur has now grown back in and he looks great, but the loose stools have started up again. I have noticed though, that he doesn't always have loose stools, some days he does and some days he doesn't and since I feed the same food all the time, I suspect it is the pica that is causing it, not the food. We have a dog and two cats, so it can be impossible to prevent fur on the floor. He eats what he can find - mostly fur but also crumbs. I am doing my very best for him, but it is a bit exhausting at times. In the past our vet has prescribed oral prednisone for a week or so when he has had a bad allergic reaction such as swollen lip, but that has only happened twice and we generally try to avoid steroids as much as possible. We administer B-12 injections monthly. I should clarify that the 'pica' in his case stems from extreme hunger. If he gets at all hungry he will eat hair. When my husband and I are at work, I think he sleeps all day and doesn't eat hair, but when I am home he just paces around and eats hair if I don't give him food every couple hours. If I cater to him and give him a steady supply of food, he won't eat hair. Occasionally if I don't feed him for a while he will go off his food and I will give him famotadine. I would really like to figure out the underlying cause(s) of all this rather than just treating the symptoms. I suspect hyperthyroidism, but in the past I was told his blood tests haven't indicated any abnormalities. He is currently gaining weight but it is because he eats so much. He was previously on the thin side, and now he is still slender though gaining a bit because I feed him so much. He eats at least twice as much food as my other cat. He actually eats more than my dog who is twice his size. In addition to the extreme hunger, he seems to never really sleep. He is hyper-active and always seems to be following me around yowling at me. His fur looks good though, and he isn't underweight, so he doesn't entirely fit the hyperthyroid symptoms. Any ideas would be appreciated. I am nearing the end of my rope. Thank you!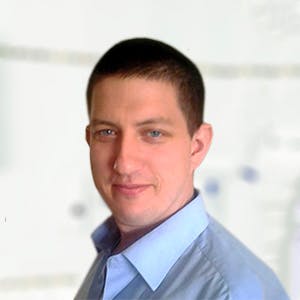 3320
Recommendations
It is difficult to say what the underlying cause for Merlin's symptoms are, but with such a chronic condition I would suggest visiting an Internal Medicine Specialist to have a close look at him and to run some additional tests (possibly faecal tests and a biopsy etc…). Without reviewing Merlin's case and thoroughly examining him I cannot really give you any way forward, but you should visit a Specialist to help get to the bottom of this. Regards Dr Callum Turner DVM
Thanks. His treatment in the past year has included a faecal test, extensive blood panels and urinalysis. I was told by our veterinarian that he was in great general health other than a B-12 deficiency and that a biopsy would simply confirm that he had IBD and be a huge amount of stress (for him) and money (for us) to tell us what we already know. Anyway, I guess I was hoping for an outside perspective on potential causes - not as a diagnosis, but as suggestions to raise the next time I have him into the clinic. I will continue to work with my vet and do what I can at home. If they think a specialist is called for, I will go that route. Thanks again.
Add a comment to Merlin's experience
Was this experience helpful?
Chewbacca
Siamese
18 Months
0 found helpful
My cat has severe pica. He will eat anything literally anything so I have been reduced to keeping him in the bathroom with nothing but his food and water and toys. I have tried everything food enrichment toys other toys. Removing all objects. He has a clean physical bill of heath. So in this bare bathroom he has been chewing on the water supply line to the toilet and our bathroom flooded. I don't know what to do. I am not spending a fortune on these behavioralists. I just don't have the money and I think it's a waste of time because I think it's probably a neurological problem. I am debating on taking him to an animal shelter.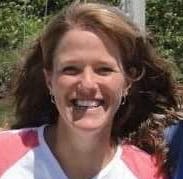 1611
Recommendations
Thank you for your email. I'm sorry that you are having this problem with Chewbacca. I'm not sure that I can shed much light on his problem without examining him, but if you feel that he has a neurologic base for his behavior, there may be anti-seizure medications or anti-anxiety medications that may help. It may actually be a behavior, and a behaviorist may actually be able to help resolve his problems. Your veterinarian will be able to help consider different medications for him if you choose to go that route. I wish him well.
Add a comment to Chewbacca's experience
Was this experience helpful?
Mr Ginge
dsh
11 Months
0 found helpful
Has Symptoms
obsessive siffing and licking
I have 2 male kittens who are nearly a year old. One, Mr Ginge, has always been more nervous than his brother. He is skittish and rarely settles long enough to stroke him for long. He purrs lots but he has started obsessively sniffing and licking walls. It has got worse since he accidentley, while we were playing with him, scratched my daughter in her eye. It wasn't his fault, we were swinging a toy and he jumped for it but missed. I wonder if the drama that ensued from my 10 year old bleeding from her eye,
could have freaked him out. He's chipped, nuetered and up to date with his vaccines. I also get electric shocks from him so it must be quite intense for him, although this has calmed down a bit with brushing him. Sould I be worried?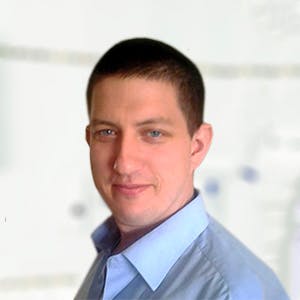 3320
Recommendations
Licking walls may be a behavioural issue or a medical issue (malnutrition etc...), I do not think the incident with your daughter would have led to him licking the walls; I am assuming that the diet is suitable if only one kitten is affected which means it is possible there is malabsorption issues. You should have Mr Ginge checked by your Veterinarian but I cannot think of anything constructive to advise for you at this time. Regards Dr Callum Turner DVM
Add a comment to Mr Ginge's experience
Was this experience helpful?
Uriel
domestic short hair
2 Years
1 found helpful
During the day my cat will sometimes try to eat cardboard (which we stop) but other than that he's pretty good. Unfortunately at night, he will climb around and find things to eat. most recently, it was the top of a spatula that we had shoved to the bottom of the sink under all the other dishes. The fact it happens most often at night suggests that it comes from boredom, but we need to sleep sometime! suggestions?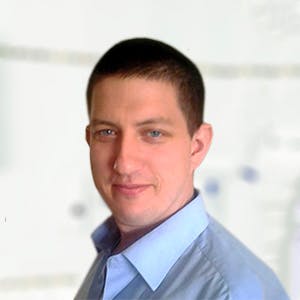 3320
Recommendations
Boredom can make a cat do many things, it may be boredom or it may be due to dietary deficiency; review Uriel's diet and ensure it is appropriate for breed and age as well as ensuring that he has plenty of toys to play with. If the issue is only at night, you may wish to consider placing him in a particular room or placing him in a cat carrier whilst you're asleep or not at home. Regards Dr Callum Turner DVM
Add a comment to Uriel's experience
Was this experience helpful?
Thorin
Domestic shorthair
2 Years
0 found helpful
My cat has been eating plastic. Shower curtains (about a 12"x6" section), trash bags, plastic labels on water bottles, he has also eaten things like blue painters tape (about a half foot that he threw up)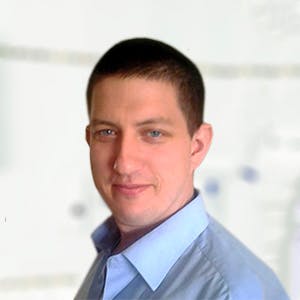 3320
Recommendations
Eating nonfood items like plastic may be a sign of dietary deficiency, boredom or other causes; it is important to ensure that Thorin has a complete diet which is suitable for his size and weight, also you should have your Veterinarian check him over to look out for any specific symptoms which may help with a diagnosis. Sometimes changing food or adding a supplement may help, but in behavioural cases it can be more difficult. Regards Dr Callum Turner DVM
Add a comment to Thorin's experience
Was this experience helpful?
Thibodeaux
Ragdoll
9 Months
-1 found helpful
My cat like to chew on wool, rubber band, my hair, plastic, metal anything. She just ate 3 wool balls and puked 2 and pooped 1 ended up in vet twice in a week. She also scream and howl all the time when i leave her by herself. She is a very picky eater. I play with her a lot. Wonder if she has PICA? She is like this since I got her age of 13 weeks from breeder (Ragdoll) and now she is 9 months old. She was rejected from cat sitter and boarding because she is high maintenance.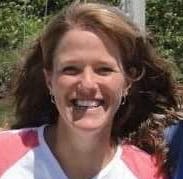 1611
Recommendations
Bleu, thank you for contacting us about Thibodeaux. Kittens like to play with things, and those things often end up in their mouths - they're a little like babies in that respect. They usually outgrow that behavior but until they do, you need to make sure that the things that she might eat aren't out for her to eat them. She may have been weaned too young, as that will sometimes cause cats to chew and suck on things that they wouldn't normally, like blankets or hair. It is possible that she might benefit from another pet in the house to keep her occupied when you aren't home, but you can talk to your veterinarian about that addition and if it would work for her, since they know her.
Add a comment to Thibodeaux's experience
Was this experience helpful?
Meg
Siamese
2 Years
0 found helpful
I have a 2 year old female Siamese/Seal Point mix. She is a rescue feral barn kitten. I've had her since she was 8 weeks,along with two sisters. The sisters were forever homed and she stayed with me.

She was a sick kitten, off and on. I had to give her hydration fluids three times over three weeks. She was fed a special food - Royal Canin recover- to make her eat for a week. They were all kept in a spare bedroom, where she had a habit of peeing on the bed.

To this day she regularly pees on the couch between the cushions. I now resort to coverING the couch with a wood board and Have to put pee mats where the cushions divide. She will also pee on my bed between the pillows. I used to cover the area with Plastic bit have now resorted to closing the bedroom door.

And last but not least, she has a tendancy to lick the cushions on the couch, leaving big dark rings on the cushions. She will also lick my hair if I use a product called beach spray which has some salt in it.

I am starting to get fed up with all these behaviours. I feel I've tried everything to get her to stop but no luck.

Do you have any ideas, suggestions on what may be the problem, and what to do about it?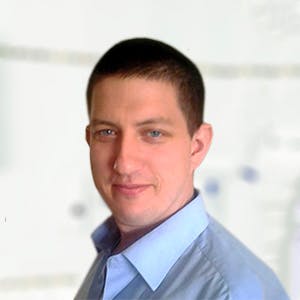 3320
Recommendations
Whilst repetitive licking may be a sign of pica, it is more likely a behavioural issue along with the urination; I once had someone ask me "why does my dog lick my pillow but not my wife's?", the answer was due to the husband's drooling whilst sleeping. I have no answers for you unfortunately apart from keeping her in a restricted area so she doesn't urinate where she shouldn't. Regards Dr Callum Turner DVM
Add a comment to Meg's experience
Was this experience helpful?
Violet Reign
Persian-Himalayan
19 Months
1 found helpful
I have a Persian-Himalayan that constantly chews on the long strands of hair along the sides of her face, sometimes to the point where the hair is actually swallowed while still attached. In one alarming instance, she had so much hair from her face / neck down her throat that I at first thought she had a tumor or teeth infected, the lump was so hard (due to her saliva drying the wad and hardening it). I had to slowly remove the wad while she was choking on it. She also will at times spit up hairballs but never eats them. I shaved her side face areas and neck to stop this from happening again, I'm afraid she might choke to death. She has a very healthy appetite.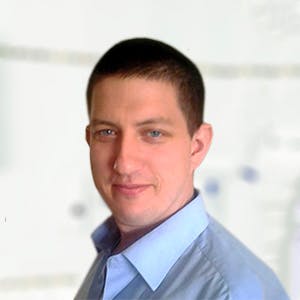 3320
Recommendations
This most likely is a behavioural issue as she is focusing on hair around the head instead of licking herself elsewhere; cutting hair short is important but also a hairball remedy may be a good preventative of issues which would lead to an obstruction. I would bring this up with your Veterinarian at your next visit and make sure that Violet Reign has an adequate complete diet. Regards Dr Callum Turner DVM
Add a comment to Violet Reign's experience
Was this experience helpful?
chee-wee
Manx
5 Years
i have a male manx he has been doing this since i rescued him could this be the cause of it he eats everything clothes blankets hair ties qtips plastic broom straw phone cords he has already had 2 surgeries