What is Aspirin Poisoning?
Aspirin is sometimes prescribed to dogs for treatment of osteoarthritis and as an aid to pain management. Some pets may experience side effects from long term use, which is why careful monitoring of your pet's health is an essential part of veterinary care. There are instances of course, when your dog may be exposed to toxic amounts of aspirin accidentally, due to the inquisitive nature of canines. A dog's powerful jaws can easily chew through a medication bottle, allowing for the ingestion of aspirin in doses that may lead to acute toxicity.
Aspirin, a nonsteroidal anti inflammatory drug also known as acetylsalicylic acid or ASA, is extremely dangerous to your pet if ingested in toxic doses. Aspirin may be used for pain management for your dog by a veterinarian under close consultation. Never administer aspirin to your dog without speaking with a veterinarian as toxicity is easily experienced with even a minor error in dosage.
Book First Walk Free!
Symptoms of Aspirin Poisoning in Dogs
Symptoms will vary depending on the amount ingested, but if you see your dog consume aspirin or suspect that he may have, early treatment is imperative to a successful recovery. Symptoms of aspirin poisoning in dogs include:
Hypernea (increased depth of breathing)
Respiratory alkalosis (low levels of carbon monoxide in the blood)
Loss of appetite
Gastric irritation
Depression
Fever
Metabolic acidosis (too much acid in the body)
Liver necrosis
Loss of coordination
Black feces
Seizure
Collapse or coma
Causes of Aspirin Poisoning in Dogs
If your dog is receiving a daily dose of aspirin, a build up of aspirin may become a chronic overdose. Keeping the veterinarian informed through regular consultation is important if your dog is on a prescribed dose of ASA. Accidental ingestion may lead to acute toxicity, whereas emergency treatment is necessary. It is important to note that products such as Alka Seltzer and Pepto Bismol also contain aspirin, which may cause toxicity if your pet is exposed and consumes the product. Hundreds of over the counter products contain aspirin. If you suspect that your pet may have eaten medication of any kind, a veterinarian visit is crucial.
Diagnosis of Aspirin Poisoning in Dogs
Symptoms of acute poisoning usually occur within four to six hours of ingestion but you should never wait for signs of toxicity to appear before taking your dog to the clinic. With aspirin poisoning, it is of paramount importance to focus on the severity of the toxicity. If possible, bring the aspirin or medication container with you to the veterinarian hospital or emergency clinic. Describe thoroughly the symptoms that your have noticed in your pet.
The veterinarian will take a blood sample to assess the cell counts in your pet's blood. Clotting abilities, anemia and electrolyte abnormalities are all indicative to the severity of the overdose. Because aspirin is rapidly absorbed in the stomach, vomiting, diarrhea and internal hemorrhaging will give the veterinarian further indications of the diagnosis. Renal compromise and risk of convulsion are possible in severe cases of aspirin poisoning. Therefore, the veterinarian may also take a urine sample and perform an ultrasound.
Treatment of Aspirin Poisoning in Dogs
Diagnosis and treatment of your dog by the veterinarian will be more successful with early intervention after intoxication. If your dog has been affected in the liver, kidneys or bone marrow, recovery is not always possible. Nonetheless, full recovery is fortunately the prognosis for most pets who have ingested toxic amounts of ASA.
The veterinarian will immediately begin fluid therapy to correct and regulate blood cell production, glucose, and electrolyte levels . If you have arrived at the clinic within two to three hours of your pet consuming the aspirin, the veterinarian may induce vomiting to eliminate the toxins from the stomach. Active charcoal, which aids in the absorption of toxins, may be used under strict monitoring. If your dog is unresponsive, gastric lavage (pumping out the stomach to remove contents) will be done to decontaminate and clean the stomach. Gastrointestinal protectants, which will neutralize the stomach acids, will be administered and medication may be given to help with the reversal and repair of any organ damage that may have taken place.
Recovery of Aspirin Poisoning in Dogs
The goal of the veterinarian, when dealing with aspirin poisoning in dogs, is to decontaminate your pet's system and minimize further toxicant absorption. Elimination of the toxins is essential to the full recovery of your pet. With normal use, aspirin is eliminated from the body in approximately seven hours. With an acute toxicity, a hospital stay of two to several days may be required to monitor your pet's recovery. Full recovery is possible (unless there has been severe damage to the liver and kidneys) with prompt aggressive treatment, and follow up care that may involve medication to restore the stomach lining.
Aspirin Poisoning Questions and Advice from Veterinary Professionals
king
Queensland Heeler
11 Years
0 found helpful
my dog king is a 11 year old queenslandheeler/lab mix he had a urineary tract infection about 13 days ago and was on antibiotics till about a week ago, he has hurt his front leg a couple days ago and was whining and limping so lastnight 7pm i gave him a half of a lowdose baby aspirin 81mg,i cut in half he seemed to sleep through the night. so far till now today i had givin him about 120mg. now he is urinating blood is this normal ? yes he is still eating and drinking water .
Add a comment to king's experience
Was this experience helpful?
Joey
hound mix
1 Year
0 found helpful
I came home from school today after being gone for awhile and an aspirin bottle was chewed up on the floor. What looks like all of the pills were on a pile on the floor and the cap was chewed up (for whatever reason he loves to chew on plastic). I figured he did not eat any because they were uncoated and looked untouched. A few hours later, he just threw up bile and is lethargic and does not seem interested in food. I am worried that this is something serious and do not know if I should bring him in to the emergency vet.
Add a comment to Joey's experience
Was this experience helpful?
Hazel
Austrailian Shepard
8 Months
0 found helpful
I have a puppy that is 8 months old. She loves to chew on a lot of things. She has eaten several remotes, a couple of watches, a pair of sunglasses, and most recently like last night while we slept a bottle of baby aspirin. The bottle has maybe 5 missing out of it and I found 9 of them. She isn't showing any signs to me that I can see but not sure what to do. Can anyone help me?
Add a comment to Hazel's experience
Was this experience helpful?
Layla
Shepherd mix
4 Years
0 found helpful
I gave my 55 lb dog 300 mg of dog aspirin. She had not eaten for a few hours when she took it and vomited a few hours later. Some of the tablet was visible so I dont think she absorbed the full dosage. She vomited 2 more times a couple hours after that. I called the vet who said the low dosage should not have caused vomiting but to keep an eye on her. She seems fine now and I'm giving her rice, chicken and lots of water but I'm wondering if theres anything else I should do from home over the next few days.
Add a comment to Layla's experience
Was this experience helpful?
Ti
Mix
5 Years
-1 found helpful
I applied Aspeecreme to my foot yesterday around 6 pm. My dog licked my foot today at 11am. I forgot I had put the cream in and had not showered yet. She seems fine but I am concerned. I just gave her Greenwise chicken thinking that might at least dilute the salicylate if she got some. I'm wondering if we should find a vet. It's sunday!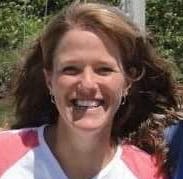 1611
Recommendations
Thank you for your email. I'm not sure how much Ti weighs, and that would give me a better idea as to whether she ingested a lot of the cream for her weight or not, but the amount that she would have ingested by licking your foot with the cream on it should be very low. You should monitor her for any signs of vomiting, nausea, lethargy or decreased appetite, and have her seen immediately if any of those signs start to happen. I hope that everything goes well for her!
Hi. I just read this and I am a little concerned with my 14 yr old dog. So for the past 2 to 3 days we would come home and find diarrhea all over the carpet but couldn't pinpoint which dog was the sick one. I read imodium n pepto were ok yo give dogs so I stupidly gave them a Pepto tablet last nite and this am.
But now I am noticing my oldest dog can barely walk straight, and he just pooped not diarrhea. Still mushy but the first part kind of darkish. Could it be that he is dehydrated? Or the pepto is causing a side effect?
Add a comment to Ti's experience
Was this experience helpful?
Oscar
Pug
6 Years
0 found helpful
We gave our pug a 300mg Aspirin tablet, all morning he hasn't stopped vomiting. He weighs 26lbs and the directions said 8-12mg/lb, so we thought the whole tablet was ok. It also expired 4/17 so I figured it wasn't as potent. My husband is scared his vomiting is due to an overdose.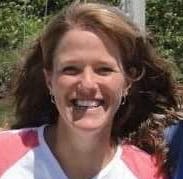 1611
Recommendations
Oscars vomiting may be due to the aspirin, as dogs don't tend to tolerate human medications very well, and those medications can cause kidney failure or GI bleeds and upset. If he is continuing to vomit, it would be best to have him seen at a veterinary clinic today to be evaluated and see what supportive care he might need. I hope that he is okay.
Add a comment to Oscar's experience
Was this experience helpful?
Diesel
German Shepherd
1 Year
0 found helpful
My 85 pound dog ate 2 ibprophen tablets by mistake. He ended up throwing up and has had diarrhea. He seems perfectly fine eating normal playing and drinking plenty of water. Do you think he will be ok.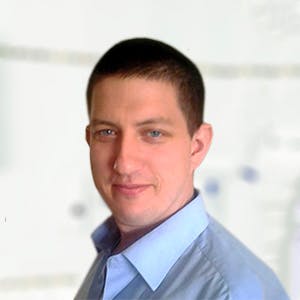 3320
Recommendations
Ibuprofen poisoning may cause kidney failure and death in dogs even in small doses, the worse symptoms of ibuprofen poisoning may take a few days to present; I don't know the time frame from ingestion to vomiting or whether the tablets were in the vomit or dissolved. I would recommend you visit your Veterinarian immediately or call the Pet Poison Helpline to discuss this with them so that they can determine if Diesel is in any danger of kidney failure or not. Regards Dr Callum Turner DVM https://wagwalking.com/condition/ibuprofen-poisoning www.petpoisonhelpline.com/poison/ibuprofen/ http://veterinarymedicine.dvm360.com/toxciology-brief-ibuprofen-toxicosis-dogs-cats-and-ferrets
Add a comment to Diesel's experience
Was this experience helpful?
Bentley
Goldendoodle
6 Years
0 found helpful
My dog has a foot hotspot that I have been treating with betadine and a spray for wounds as well as an E collar to deter biting. Due to some swelling, I have him half a dose of dog aspirin that I picked up at a local pet store. This morning he has blood in his stool. I just gave him half of a half dose before I saw it. Will this clear up on his own or does he need to see a vet?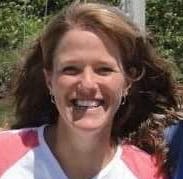 1611
Recommendations
Blood in the stool is always worthy of a veterinary visit, and aspirin can cause GI ulcerations. Since I cannot examine Bentley, it would be a good idea to have him seen by your veterinarian. They can help you treat the skin infection at the same time. i hope that all goes well with him.
Add a comment to Bentley's experience
Was this experience helpful?
Sheba
Doberman Pinscher
13 Years
0 found helpful
My 13 year old Doberman had 3 adult aspirin she is acting like she doesn't feel well but no vomiting or diarrhea. It has been 24hrs. Only thing she is doing is laying around and has no pep. Not eating well but still nibbling. Do I need to panick?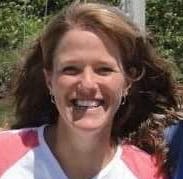 1611
Recommendations
Thank you for contacting us about Sheba. Aspirin can be very hard on dogs stomach and kidneys. It would be a good idea to take her to your veterinarian and get some baseline bloodwork done, and get an exam to make sure that she isn't dehydrated, as dehydration can compound the effects of the aspirin on her body. I hope that she is okay.
I had an 8 year old Toy Poodle. He was having trouble with his legs from arthritis so I started giving him 1/2 to 1 whole Doggie Aspirin at night so he could sleep comfortable. He took it with his allergy meds., (Benadryl). He was doing good until he got an infection in his anal glands. The Vet gave him steroids and didn't mention the aspirin so I decided to back off on the aspirin. He got a grand mal seizure at 9:00 p.m. night before last. He had never had one before that we witnessed but it was such a violent episode, we rushed him to the Emergency Clinic. He had another grand mal seizure in the car on the way to the clinic and 3 more seizures' during his examination and while they were giving him medication. The Vet said in her professional opinion the dog probably has a brain tumor. After thorough discussions regarding what comes next, we decided to have him put down, because everything they were doing to stop his seizure just seemed to exacerbate the situation and we were afraid he would die on the table if they proceeded. My question is, if an 8 year old dog has 5 grandma seizures in 60 minutes, is there any way we they could of saved him to live out another 3 to 5 yrs. The quality of life was my big concern, but Spending $5000, to verify what was obvious to the doctor would be a waste of money, especially if the poor dog would have to face numerous grand mal seizures the rest of his life. Seeing him suffer was almost the doing-in of my 76 year old husband who has heart trouble. We miss our toy poodle more than words can say. I feel like we killed him. But my Vet said we did the humane thing and shouldn't beat ourselves up. What do you all think?
I am afraid our dog ate 4 or 5 low dose aspirin. The next day she vomited. By the next day she was in real trouble. Gastric bleeding and very low platelets. We had to make the difficult decision to put her to sleep. She had been a perfectly healthy 21/2 year old boxer until then. Could that's month of adpirin cause death? I am blaming myself for her illness.
Add a comment to Sheba's experience
Was this experience helpful?
Tank
Min Pin Shepherd
5 years
0 found helpful
I accidentally gave my dog 325mg if aspirin meaning to give him 81mg. He weighs 12lbs and is 5 years old. ER vet said watch him over the next 1-4 days. I'm just worried about him. Currently not having any symptoms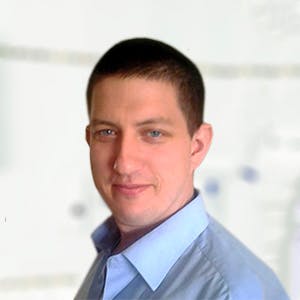 3320
Recommendations
Normal dosing of aspirin in dogs is between 10-40mg/kg (approximately 5-20mg/lb) two to three times per day which means that a dog Tank's size should receive no more than 240mg. It would be best to keep an eye on Tank for the time being for any symptoms but he should be alright. Regards Dr Callum Turner DVM www.merckvetmanual.com/pharmacology/anti-inflammatory-agents/nonsteroidal-anti-inflammatory-drugs#v3337666 www.petpoisonhelpline.com/poison/aspirin/ www.akc.org/content/health/articles/aspirin-for-dogs/
How is Tank? My 13 lb might of just ate one... I gave her a little hydrogen peroxide to throw it up..... she hasn't yet.
Add a comment to Tank's experience
Was this experience helpful?
Ava
Labrador Retriever
1 Year
0 found helpful
we are unsure of how much aspirin my dog ingested but it was enough to make her very sick. She threw up a lot and her respiratory rate got very high so we took her to the emergency vet. They tried to make her throw up more and then gave her Pepcid and anti nausea meds and drew bloods for baseline kidney function... Sent us home with lots of antacids/anti nausea meds, subcutaneous fluids, and instructed us to watch her carefully for signs of kidney failure. Took a long time for respiratory rate to go down and she has been very lethargic. The second day she had an accident and we took her back to the vet where they drew more blood and said kidney function was still normal, gave her more fluids. It is now day five and she seems to be getting back to her usual self little by little but she just had another accident in bed! Should I be concerned? Other than the slow recovery and diarrhea (normal color) rhis is the only thing that really worries me. What should we do?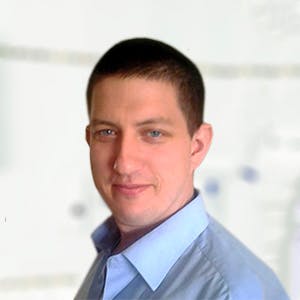 3320
Recommendations
Thank you for your question. Aspirin poisoning usually irritates the gastrointestinal tract which is why there is vomiting and diarrhoea; the irritation can be severe enough that the stomach can ulcerate and perforate (which hasn't occurred in Ava by what you have told me). Even days after the poisoning event, the gastrointestinal tract can still be sensitive as it is still healing and Ava can still have episodes of diarrhoea as she is recuperating. As long as she is recovering and not showing any new symptoms, I would say that she is OK. I would recommend another kidney function test after a few days to ensure that everything is still functioning as usual. Regards Dr Callum Turner DVM
Add a comment to Ava's experience
Was this experience helpful?