What is Front Leg Deformity?
Depending on the reason for the deformity, there can be a breed or age predisposition. For example, Bulldogs, Lhasa Apso, and Shih Tzu are prone to angular limb deformity (ALD), while puppies can develop carpal hyperextension as they grow. Causes for front leg deformity can be injury, premature closure of the growth plate, or an inherited predisposition. The aim of treatment is to correct the deformity in pursuance of a pain-free, comfortable gait for the dog all the while preventing further damage that can result.
Front leg deformity is a condition that results in a disparity of limb length, reduced mobility in joints, and painful lameness. It can take many forms, and while your dog may not appear to be in pain, untreated front leg deformity will eventually lead to extreme discomfort for your pet. Consultation with a qualified veterinarian is imperative in order to resolve the deformity before it becomes unbearable for your dog.
Book First Walk Free!
Symptoms of Front Leg Deformity in Dogs
Though your dog may not be showing signs that lead you to suspect the deformity needs to be addressed, we must remember that canines are quite adept at working through pain, and attempting just to be themselves. However, a front leg deformity will eventually lead to more severe complications. If you see your pet exhibiting any of the symptoms below, a visit to the veterinarian is a must:
Limping or lameness
Discomfort when rising
Reduced function of the limb
Abnormal extension of the limb
Turning in of wrist to inside of leg
Swelling of leg
Grinding of joints
Front legs that are different lengths
Pain upon movement of joints
Lack of appetite
Fever
Types
Angular Limb Disorder (ALD)

An abnormal development of the foreleg bones (radius and ulna)
Can lead to shortened limb and bending or twisting of leg
Can be hereditary
Predisposition in Dachshunds, Basset Hounds, Bulldogs, Pugs and Boston Terriers
Antebrachial Growth Deformity (AGD)

This can happen because of a premature closing of the growth plate
Compromises limb function and involves joint pain, decreased range of motion, and a default in normal leg length
Can eventually lead to osteoarthritis of the elbow and carpal joints if left untreated
Carpal Hyperextension

Puppies will have an abnormal development of ligaments that support the carpal joint
Older dogs will experience a degenerative hyperextension of the wrists (older Collies are predisposed)
Can also result from a sprain or trauma
Retained Ulnar Cartilage Cores

Occurs in young, large breed dogs
Is a disorder of the growth plate in the ulna
Bones form abnormally because the bone has not hardened properly
Diet may play a role
Elbow Dysplasia

Occurs when the bones that form the elbow do not fit together properly
Is most commonly seen in young large and giant breed canines
Can be genetic
Can progress to arthritis
Inherited Premature Closure of the Distal Ulnar Physis

Usually presents in dogs between the ages of three and five months
Can be seen in Basset Hounds, Welsh Corgis, and Sky Terriers
Results in circumduction (circular movement) of the limb
Causes of Front Leg Deformity in Dogs
Front leg deformity can occur for a number of reasons. Many of the causes known to veterinarians are listed below:
Fracture
Degeneration
Injury before growth plate has matured
Improper alignment of bones
A pair of bones may have disparity in growth rate, causing one of the pair to bow
Trauma, or fall on a front limb
Damage to the blood supply of a growth plate
Genetics
Obesity during puppyhood
Improper diet and supplementation (deficiency in Vitamin D, excessive calcium or Vitamin C or A)
Foods too high in fat and protein may lead to weaker growth plates and bone
Diagnosis of Front Leg Deformity in Dogs
With front leg deformity, the diagnosis method is similar in many cases. The veterinarian will need to take radiographs in order to diagnose the extent of the deformity, to see the extent of the hyperextension, or to assess the damage to ligaments. Checking for broken bones will also be part of the x-ray process.
Your dog will be sedated or put under general anesthesia for the radiographs. If additional imaging is necessary, as is sometimes the case when more detail or better clarity is required, a CT scan or MRI may be performed.
In the situation of elbow dysplasia, a technique called an arthroscopy is used to diagnose joint problems. Done under general anesthesia, this procedure allows the veterinary surgeon to view the inside of the joint. With this technique, correction of the problem is sometimes possible while in the exploratory stage.
Blood tests may be performed to check for nutritional deficiencies.
Treatment of Front Leg Deformity in Dogs
Treatment of the deformity will depend on the cause and the extent of the problem. The goal is always to correct the position and length of the limb and regain comfortable joint movement. Of course, preventing further complications that can be secondary to the deformity is of utmost importance, too.
The treatment protocol may involve diet, surgery, splints or physical therapy. For example:
Antebrachial Growth Deformity

Corrective surgery will be done, conducive to stabilizing the limb with external or internal braces or framework. Sometimes cutting the bone, with the goal of realignment or equalizing bone length, is a success.
Carpal Hyperextension

The use of support splints, bandages, and physiotherapy, can bring resolution. In some cases, the complete or partial fusion of the carpus is necessary. A procedure called arthrodesis is done to fuse the forelimb and paw using internal plates and screws.
Retained Ulnar Cartilage Cores

This deformity is treated with diet change. Adherence to a complete and balanced diet, with the removal of excess supplementation can have a favorable outcome.
Other treatments for front leg deformity include removal of part of a bone or plate. Some severe cases of front leg deformity will require complete amputation of the limb. It should be noted that most dogs can function very well on three legs.
Recovery of Front Leg Deformity in Dogs
The prognosis for a dog with front leg deformity is good; however, there can be some obstacles to face during a surgical recovery period:
Risk of infection around the implants
Breakage of the surgical repair (screws, etc.)
Poor bone healing
You may find that there is a need for an Elizabethan collar to prevent your dog from licking the surgical site. The veterinarian will be able to provide this for you if required.
Many dogs, as they recover from surgery, have a lack of appetite. This should be of no concern for a day or two. If your pet still has no interest in food, try softening it and warming it up to increase palatability.
Constipation is often a post-surgery complication; you can expect limited bowel movements for a few days simply due to the fact that your dog did not consume much food before and after the operation. Some medication for pain and inflammation may cause constipation as well. If you are concerned, contact the veterinarian for advice.
Vomiting can occur for a period of time after the surgery. As dogs recover from the anesthesia, they can experience nausea. Allow your pet plenty of rest and quiet time to recover from the stress and fatigue of a surgical intervention. As always, let the veterinarian know how your pet is doing, and do not hesitate to contact the clinic with any questions or concerns.
Cost of Front Leg Deformity in Dogs
There are a few different potential causes for a front leg deformity. Each potential cause has its own treatment options and overall cost. Antebrachial growth deformities can usually be fixed with surgery ($1,000-$2,800). The veterinarian may decide to cut the bone to properly realign it. Once the bone is realigned, the veterinarian will need to fit your dog for a cast ($100-$200). The total cost to treat this type of deformity ranges between $1,100 and $2,500. Carpal Hyperextension can be a little pricier to treat. The veterinarian will likely choose to fuse the carpus (arthrodesis) using plates and screws ($3,000-$5,000). The veterinarian will then stabilize the leg with a splint ($30-$60) and supportive bandages ($5-$10). It is best to follow this procedure with physical therapy ($75 per day). The overall cost of treating this deformity can vary from $3,110 to $5,145. Retained Ulnar Cartilage Cores is usually treated by changing your dog's diet. Choosing an overall health and wellness dog food ($20-$30 per bag) usually does the trick! Your veterinarian may choose amputation ($400-$600) to ensure the overall safety of your dog.
Front Leg Deformity Questions and Advice from Veterinary Professionals
Stark
Pit bull
2 Months
0 found helpful
Stark's front left leg bows out, kind of like a frogs', as if it's too long or something. We haven't taken him to see a vet yet for we just got him 3 weeks ago, but we are scheduling an appointment next month. I'd like someone else's opinion.
where are the answers to these problems?
Add a comment to Stark's experience
Was this experience helpful?
Gio
Mutt
3 Years
0 found helpful
Hi, I have not met Gio yet, but I am interested in adopting him. He's on the small side (29 lbs) mixed breed male approx. 3 years old. His left front has angular deformity causing the paw to point caudally rather than cranially. His report also states "severe valgus of the radius and ulna with no evidence of fractures or luxation." He is ambulatory x4 with no lameness, no pain and the deformity is likely congenital. Although difficult to answer, with the information provided is it possible to approximate a price range for a correction procedure? Based on what I do know, how urgent will the orthopedic consultation need to be?
Thank you for your time!
Add a comment to Gio's experience
Was this experience helpful?
Poppy
Border Collie
8 Months
0 found helpful
We're looking into adopting an 8 month old border collie mix from a shelter and she was born with a deformed front leg. A part of the leg is just missing which makes her limp while walking since she still tries to use it. All other three legs seems to be healthy.

The shelter says that she will probably need some medical care in the future to help her stabilize her walk. We're now wondering what that kind of care could be. Is a prosthetic leg an option or is amputation a better solution? We'd love to be able to give her a long and happy life but want to make sure we have the resources to do so.

Pictures of the pup and her short leg can be found here https://hundarutanhem.se/hundar/poppy-462/
Add a comment to Poppy's experience
Was this experience helpful?
Ted
Jack Russell Terrier
16 Months
1 found helpful
My dog has "queen anne legs" with the right front being worse, bending in at the pastern and put at a 90 degree angle from him when he sits. He is active, healthy and as full of beans as you'd expect a young terrier to be. He loves chasing rabbits, zooming around the house and play-fighting with other dogs. At his 1 yr check up the vet thought he may have short ulna syndrome but as he was fully grown by that point she felt surgery would only be worth it if he was severely compromised by the leg and that although he would be prone to problems in later life he was otherwise fine. My new vet (just moved) however thinks it is severe enough to justify referring for investigations and possible surgery, no formal diagnosis has been made yet. At present his only symptoms are an occasional mild limp the morning after strenuous running/jumping on hard surfaces. I have started him on cod liver oil supplements. We bred him and both his parents legs were fine, his mum was a semi-rescue and had slightly wonky legs as a pup but with good diet and regular exercise hers quickly became beautifully straight. My question therefore is about possible costs and insurance - 1.how much roughly would surgical treatment cost and 2.does it count as a pre-existing condition were I to take out insurance?
Thanks in advance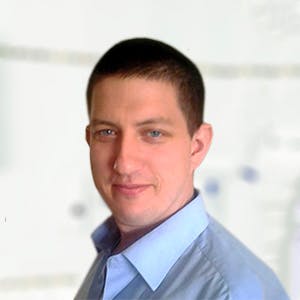 3320
Recommendations
Cost of treatment is always a difficult question to answer. Without seeing the severity of the condition myself (along with x-rays etc…) I couldn't start to suggest an amount; other factors such as your location, type of surgeon (board certified or not), duration of the surgery, the number of surgeries (may require more than one, usually one to install pins and one to remove them) and follow up care all have a bearing on the cost when determining pricing of surgery. Regarding insurance, this would be considered a pre-existing condition as the problem was present before taking a policy out so the insurance would put this condition down as an exclusion when drafting your policy; you would need to declare the condition when purchasing a policy. Regards Dr Callum Turner DVM
Hi
I had a puppy born with no front legs, it was the only puppy in the litter. Wondering what could have caused this?
Is it safe to try to breed to same male and female again?
Add a comment to Ted's experience
Was this experience helpful?
No name
German Shepherd
2 Months
0 found helpful
Has Symptoms
Limping, weakness in ankle, foot turns out
I have seven 2 month months old puppies, recently, the two last ones with some white to their coating, started exhibiting signs of bowing in the front legs, the last one however, recently started limping. I'm concerned about this and the vets in this country charge a lot that we don't have. Is there a way to fix this at home? They're the whitest of the litter, the rest have more dark colourations of black and brown, is this also a problem?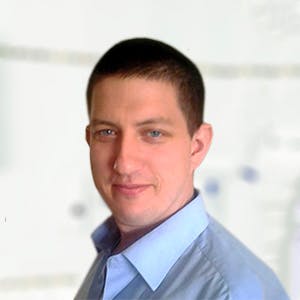 3320
Recommendations
Angular limb deformities may be caused by genetics or by trauma to the growth plates; many people try to correct these problems at home using splints or homemade braces but usually end up causing more harm to their dog. The severity of the deformity needs to be established and if there is damage to a growth plate, it may be a cause of multiple surgeries to correct the problem as the bone may have stopped growing prematurely which cannot be corrected any other way. I would recommend visiting your Veterinarian (you should start thinking about vaccination anyway at two months) and to have an x-ray done (regardless of cost) so you know the underlying cause and the prognosis as well as the options. Regards Dr Callum Turner DVM
I have a Maltese 11 months old my question is the pup front feet point outward way could this be and will she have trouble later in life ?
Add a comment to No name's experience
Was this experience helpful?
Rio
Golden Retriever
18 mos
0 found helpful
Can you please tell me what causes east west feet in a golden retriever? I received this email today from a puppy buyer of ours, even though his mother does not have bad genetics that was ever proven with being a imported dog from Spain sired by a famous multi-champion sire.

I had contacted you several months later about his front feet turning out and you stated that it may be him growing to fast. Unfortunately I dont think that was the problem and now he is passing this on to his puppies, and we've also had issues with innocent heart murmurs in his litters. The vet also tells me his penis is too short for proper reproduction. I'm wondering if all this has to do with the bad genetics you mentioned about his mother? He is an absolute beautiful dog and I think few measure up to his looks but am afraid we are running into questions. In your health guarantee you mention replacing the dog if there are genetic problems and I was wondering how you honor your guarantee. Would you replace him with a similar quality or what are my options here? Again I hate to put you on the spot but I feel you are honest and have proven to be a person with integrity and I was really hoping things would work out. Let me know your thoughts on this.


Thank You!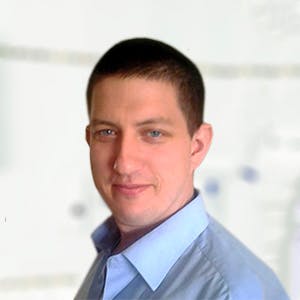 3320
Recommendations
Angular limb deformity is caused by the radius and ulna bones growing at different rates which may be due to genetics or from trauma to the growth plates. Heart murmurs are common in purebred dogs but usually in smaller breeds; heart murmurs vary in severity, you would need to speak with your Veterinarian about this. Micropenis is again a genetic condition which is passed down. This is a case where an investigation into the siblings would be required to see if there are any similar health conditions. Regards Dr Callum Turner DVM
Add a comment to Rio's experience
Was this experience helpful?
beauregard
Mastiff
4 Years
-1 found helpful
we have a mastiff boxer mix ( beauregard / tubie )who was a stray that we adopted from a shelter and he is 3 to 4 years old now and has gained weight through growth and seems to be having trouble with his right front paw or wrist area.He had this abnormality ( possibly a broken leg not repair)when we adopted him and when ask the vet when we adopted him if this would affect his normal daily activities and was informed that as he aged the paw and leg would get worse to the point he maybe not able to run or walk comfortably . I would like to have his leg/paw repaired, but i am concerned if fused he would not be able to run or bend his knuckle. can you provide some insight on the possilbe alternatives for beau.thanks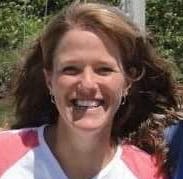 1610
Recommendations
Thank you for your email. Without knowing what the actual deformity is, I have a hard time commenting on what might be done for him. It would be best to seek the advice of a veterinarian, as they will be able to take x-rays, determine what is going on with the limb, and help guide you through any options that may be available. I hope that all goes well for him.
Add a comment to beauregard's experience
Was this experience helpful?
Patsy
Dachshund
2 Years
2 found helpful
Hi
My dog had a puppy which was born with no front legs. It was the only puppy in the litter and the first litter for the dog.
What could've caused this deformity in the puppy? Is it safe to try and breed again with the same male and female?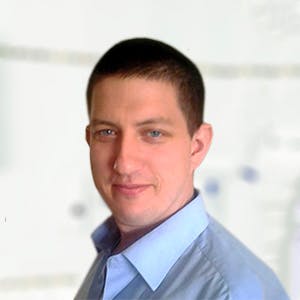 3320
Recommendations
There are various causes for a dog to be born without two front legs; it is very uncommon (I've seen a pup born with one limb missing but not two) and I don't know the exact cause. You can see from media coverage if you Google 'Faith the dog' that dogs can adapt easily. However, whether or not to breed with the Mother or Father again… (if it is genetic neither should be bred at all) my initial response would be no but I would consult with a Geneticist at a University to get a more in depth response. Regards Dr Callum Turner DVM
Add a comment to Patsy's experience
Was this experience helpful?
cinninamon
boxer pit great dane
8 Months
0 found helpful
we found a stray with a broken leg and another leg which is deformed badly, i think she is 8 months old. she is very skinny and malnourished. i think she has a protein deficiency. we are worried and we want to help. we have both splinted up and giving her food and water to see if it will help. i think shes a boxer and pit mixed with great Dane.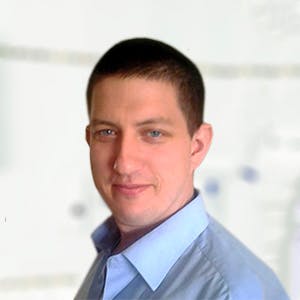 3320
Recommendations
I am happy to read that you are taking care of a stray in need. I would strongly recommend visiting your Veterinarian to evaluate Cinninamon's limbs to determine the extent of the deformity and to ensure that the broken limb is aligned correctly in order to prevent the need for further surgeries. Given her young age and size, it would be wise to ensure that her mobility won't be affected at a later stage in life. A few x-ray's would answer a lot of questions. Regards Dr Callum Turner DVM
Add a comment to cinninamon's experience
Was this experience helpful?
Buddy
Labrador
2 Months
1 found helpful
Our puppy is only 2 months old and its front legs are bow legged.
Its right leg shows the most difference.
It can't support its weight on its front legs.
But it is very active and healthy.
How can we correct this.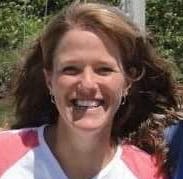 1610
Recommendations
Thank you for your email. Without seeing Buddy or knowing more about his history, I can't comment on how to fix his problem. He needs to see a veterinarian, have an exam, and start corrective measures now while he is still growing. It may be a dietary deficiency, a birth defect, or an injury.
I have a Beagle puppy... when we got him and from second day we saw that his front leg was bit bowed. after few days he left leg was bent in such a way that he was not able to walk. we took him to the vet ,they adviced us to take him to walk more on the grass. after a week his left leg was fine but now we see his right leg bit bowed? we cannot understand why?
Pitbull husky cross puppy 1 month old born with front paw bent two wires her body one month old we are fostering her and her 11 brothers and sisters.... My question is when do we take her to the vet to try and fix her paw.... She's still weaning
I'm going thru the same thing. Is there a test we could do to see which parent this comes from? We have the mom and there's nothing in her background. The studs owner got pick if the litter, she developed this, he says it's not from his male and wants reimbursement. Who's responsible? Thanks in advance
Add a comment to Buddy's experience
Was this experience helpful?
Maggie
scottish terrier mix
15 Months
1 found helpful
We just adopted 15 months old Scottish terrier mix (spayed female). She is about 30 lbs (slightly overweight) and mildly (but noticeably) limping, especially on hard surfaces. Her front paws are directed outwards, right leg seems to be more affected. She is active and full of energy, but wants to go home after relatively short (1-2 miles) walks in a park (my previous terriers would easily hike 10 miles at that age). Shelter gave us contact of the previous vet and we found out that at age 2 months she was run over with a shopping cart and had fractures in her right hind leg. I suspect that the front legs also could have been mildly injured. Our current vet suggested that the dog has growth plate anomaly, scheduled x-rays (wit possible prospect of surgery) and recommended limiting exercise. However the dog is a young terrier, and goes crazy if she walks less than 6 miles a day (broken into 4 small walks). Therefore I have few questions:
1. Does her energy level/endurance (wanting to go home after 1-2 miles walks for a young terrier) sound alarming? Is she in pain?
2. Would lameness due to growth plate anomaly have long-term consequences? Is it expected to result in complications if left un-treated? Are there non-surgical options which would prevent these long-term consequences?
3. Would benefits of a surgical treatment (radial or ulnar osteotomy) outweigh the risks?
4. Is there an alternative exercise (something other than walking) that I could offer to my dog?
Thank you!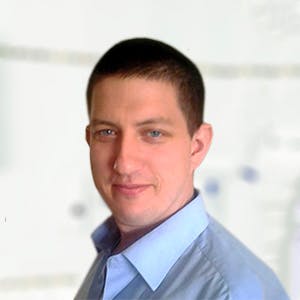 3320
Recommendations
Growth plate injuries are quite common and may cause damage with only a slight injury where the skin isn't damaged; but the damage to the growth plate causes an angular deformity. 1) The endurance issue maybe due to discomfort rather than pain, after a mile or so she may not be comfortable and will want to return home. 2) Angular limb deformities may cause a variety of problems including pain, stress on joints, skin rubbing on paws and may get progressively worse over time. 3) Surgery is the best option in a young dog as they are full of energy and we want to decrease complications in the future and to make her more comfortable. 4) Small walks are you best bet to get her some exercise and not to exasperate the condition. First get some x-rays and your Veterinarian will determine the best course of action. Regards Dr Callum Turner DVM
Add a comment to Maggie's experience
Was this experience helpful?
Molly
Beagle
6 Months
0 found helpful
Has Symptoms
Front leg trama with splint
My 6 month old beagle broke her front leg 3 months ago pretty bad and vet fused it back together well now its seperated and a split ad to be put on.....shes miserable and yelping when you pick her up.....is this normal and will it grow back? Shes only about 12lbs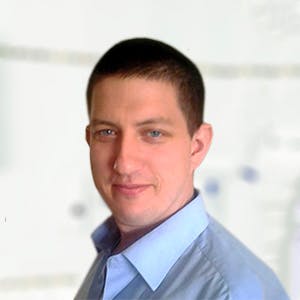 3320
Recommendations
I cannot say whether it will grow back or not; when trauma occurs in young puppies, their growth plate may be damaged and could cause the bone to stop growing. If one bone continues to grow and the other doesn't, this type of separation may occur or angular deformities. I cannot give you more information I'm afraid, it may be worth visiting an Orthopaedic Specialist. Regards Dr Callum Turner DVM
Add a comment to Molly's experience
Was this experience helpful?
Patron
Chihuahua
11 Years
0 found helpful
X-rays showed a front leg deformity where they are bowing, causing him to walk on the insides of hit feet & they fan outwards. Instead of walking up on his paws with his legs straight, he almost has his little thumbs on the ground. It is awful to watch him walk! One vet suggested braces to wear for short periods during the day, which he was ok with for about 10 days. Now he doesn't want them on, where it forces the joints to straighten, it causes him a lot of pain. I feel it has just been getting worse. We've spoken with 3 vets, none of whom mentioned surgery. His age is also a factor. He had surgery for a luxating patella, bilateral, almost a year ago. One didn't seem to hold that well and this was also addressed by different vets who said surgery wasn't an option because it wouldn't do any good. I'm taking him to a physical therapist tomorrow but I just don't know what else to do.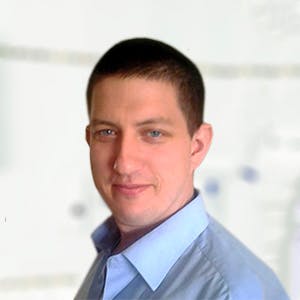 3320
Recommendations
The deformity sounds very severe, but given his age I would be inclined to agree that surgery would be highly traumatic (if possible) and may not give the desired result. Splinting would be the best course of action, although slow and painful. Obviously I am only generalising as each case is different and a decision to performing surgery is at the discretion of the surgeon depending on their own opinion. A visit to a Veterinary Physiotherapist maybe valuable to see if they are able to suggest something different. Regards Dr Callum Turner DVM
Add a comment to Patron's experience
Was this experience helpful?
Shiva
Chihuahua
7 Months
1 found helpful
I have a 7 Mos old chihuahua and she has what appears to be cleft paws. She has 3 toes on one paw, wit 1 being way bigger than the rest, and 2 on the other paw. She seems to cope with it well. Should I be super concerned (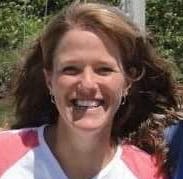 1610
Recommendations
Thank you for your question. If she has normal mobility, doesn't seem uncomfortable, and doesn't seem bothered by her feet, you shouldn't have great concern. You may need to pay closer attention to keeping her nails trimmed, as her feet might be more sensitive, but otherwise she should be able to live a normal life. If you have any concerns, it would be best to see her veterinarian, as they can examine her and make sure that she is okay!
Add a comment to Shiva's experience
Was this experience helpful?
chilli
mongral
1 Year
0 found helpful
i have recently rescued a dog who had a compound fracture of right radius and ulna. it had an wound and the bones were exposed. couple of week ago , it underwent plating and the wound sutured. he left a small sinus for the discharge to drain out. it was recovering well and few days back it started to deformity and the limb became more floppy. it cant put any weight on it. it has no fever. from day 1 it has been on augmentin and tramadal for pain relief. what could possibly goes wrong?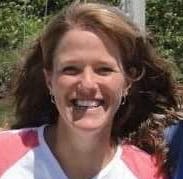 1610
Recommendations
Without seeing the surgery or knowing more about the procedure, it is difficult for me to comment on what might be going on. Perhaps the plate has become dislodged, but it would be best to have Chili seen by your veterinarian to follow up and take x-rays to see what is going on with the plate and the leg.
Add a comment to chilli's experience
Was this experience helpful?
Tipton
Dachshund
2 Years
0 found helpful
My 2 year old dachshund/ jack Russell rescue has angular limb deformity in his left front leg. It's beginning to show signs of lameness, it's not super painful to him yet but he does have a slight limp when he walks. He's still very energetic and doesn't let his condition stop. Also, his leg shakes when he sits or stands, are the muscles weakening because of the lameness? Is it too late to get it surgically Corrected? Or would he have to get it amputated?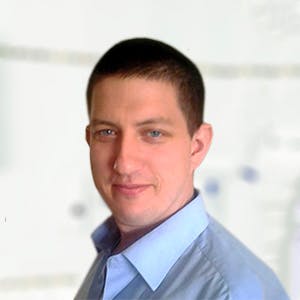 3320
Recommendations
Angular limb deformity is usually caused by a congenital disorder where the radius and ulna grow to different lengths; other forms of deformity can be caused by joint problems. Amputation is a last resort in cases of angular limb deformity. Depending on the severity a surgical plan may be made to correct the limb alignment; multiple surgeries may be required and may involve external fixation with pins which could take months. The first step is to speak with your Veterinarian and have x-rays taken to see the extent (and cause) of the deformity, after they will discuss with you possible options for surgical correction (if possible). Regards Dr Callum Turner DVM
Add a comment to Tipton's experience
Was this experience helpful?
Zed
Doberman Pinscher
4 Months
0 found helpful
My 4 month old doberman has flat feet that's look like duck feet. They were worse when
he was younger. How could I help his paws tighten and look normal? My breeder told me glucosamine and kondroin. I'm not sure what to do.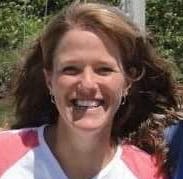 1610
Recommendations
There are many types of growth abnormalities that can occur in large breed dogs. Each one requires specific treatment. Since I cannot assess Zed or examine his feet/conformation/tendon health, he should be seen by a veterinarian to have him looked at and determine what might be done. There are very few growing conditions that will benefit from supplemetation of Glucosamine and Chondroitin, so it would be best to have him seen.
Add a comment to Zed's experience
Was this experience helpful?
Dekker
hound mix
5 Years
0 found helpful
My dog is an odd and accidental combination - his mother is a Bluetick Coonhound, and his father is a Jack Russell Terrier/Dachshund. When he was a few months old, his front right leg began bowing from the bones growing at different rates, which I've learned is a common trait of his father's breeds. Fast forward 5 years, and his paw points completely to the side, and his other leg has definitely become a bit misshapen from compensating for the other. Despite this, he loves to run and play, and we enjoy long daily walks. I do make a strong effort to avoid stairs wherever possible, and keep his weight as low as is healthy for him (he's roughly the size of a large beagle, and weighs in around 41 pounds) to reduce the strain on these bones and joints. However, he's now begun to have a very pronounced limp, and I'm very nervous. There isn't any particular spot that is causing him distress or eliciting a reaction when I tough his legs, but the limp is suddenly much stronger than it ever has been in the past. So, my question would really be how do I make sure that he's comfortable with this irreversible condition of his (he does take daily joint supplements, and I have anti inflammatory medication for him as needed, and how much walking would be too much? I want to make sure he gets enough exercise, but I don't want to damage the joints either.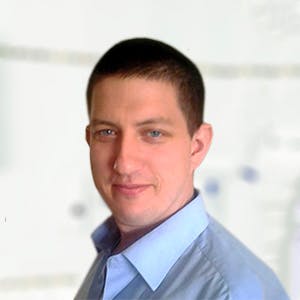 3320
Recommendations
In these cases it is important to speak with your Veterinarian as each case is individual and needs to be treated as such; I understand that you want to exercise him to keep his weight down, but he should only be walked very short distances, especially now he is showing a more pronounced limp. I do not know if surgical correction is an option, it is also probably too late as well as any correction (if possible) would have been better when younger. I would discuss this with your Veterinarian as they may be able to detect some pain during an examination that you are not (dogs are stoic by nature, especially with their owners). Regards Dr Callum Turner DVM
Add a comment to Dekker's experience
Was this experience helpful?
Happy to be alive
Jagdterrier
15 Weeks
0 found helpful
This rescued puppy was severely infested with worms, after treatment he prolapsed which I had a veterinarian fix. Then in the last few days I noticed his front knuckles beginning to weaken. His front legs are now bowing. I figure it is either to much growth at once or not enough growth while he was ill from worms. What should I do other than travel 100 miles to vet that specializes in bones?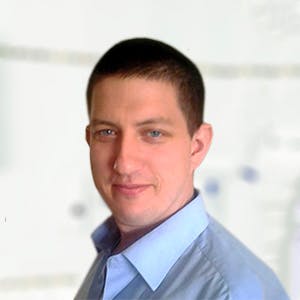 3320
Recommendations
Your regular Veterinarian should be able to determine the cause of the bowing of the forelimbs, but if the bowing is bilateral it is probably due to nutritional deficiency or genetics; other causes include trauma, fractures, growth plate damage or lack of sufficient blood supply to the bones. Your regular Veterinarian may suggest splinting or braces to be used depending on the cause, however in some cases surgery is the only option. Regards Dr Callum Turner DVM
Add a comment to Happy to be alive's experience
Was this experience helpful?
Willow
Labradoodle
5 Months
0 found helpful
5.5 month old mini labradoodle. She has been limping. Took her in for X-rays today. I have a picture I can send you. Her shoulder seems to be deformed. They are referring us to an orthopedic. The vet mentioned amputation. It is the from right leg. We are hoping that this can be fixed and she not have to get her leg amputated. The Dr said that they do not often do shoulder surgeries and opt to amputate. She gave her pain meds. We hope to hear from the orthopedic tomorrow. Willow is the best dog! My kids have cried all day and we are so worried. Just wanted to get your advice.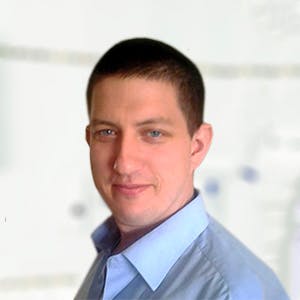 3320
Recommendations
Limb deformities are not uncommon problems and may occur for a variety of reasons including trauma to a limb during young age which caused damage to growth plates. Surgery can be a complicated process for correction and may require multiple surgeries to correct; the Orthopaedic Specialist will have more experience than myself in this type of surgery and will be able to guide you better. The surgery may involve external and internal fixation of the bone which means if surgery is feasible, Willow may have metal pins protruding from her leg for the duration of treatment. Regards Dr Callum Turner DVM
Any update on Willow - our 4.5 month old female golden also has a malformed shoulder - I have been to two orthopedic surgeons, who both suggested amputation or fusion. We have an appointment at a University Teaching Hospital but not for over a month. The past few days she has taken a turn for the worse and really in pain when she walks -prior to that she was in pain but muddled through...I have been told she is too young for pain meds...we love her dearly and want what is best for her...sounds like Willow and she may have the same issue - I really don't want to remove her leg - her elbow and wrist are fine - we would like to fuse it but I don't know if I can keep her in pain until she is old enough for the surgery...
Add a comment to Willow's experience
Was this experience helpful?
Denver
10 Months
1 found helpful
I recently took Denver to the vet and the vet said one of his front leg bones had stopped growing. His front left leg bows inward and seems to be getting worse. What are my best options? Is Denver going to continue to get worse? The vet recommended switching his food to a lower protein to see if that helps (currently I use Iams puupy large breed). Will switching help him or is it already to late?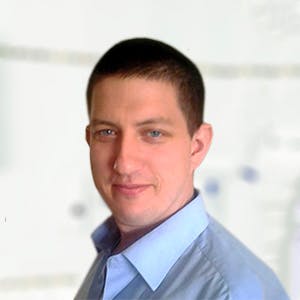 3320
Recommendations
Thank you for your question. It sounds like Denver has angular limb deformity. It is usually caused when there is trauma to the leg and one of the bones of the forearm (usually the ulna) stops growing and the other bone (the radius) continues to grow causing bowing of the limb, pain and swelling. There are cases where nutrition may cause some limb deformity, but if you are feeding a specific diet (Iams puppy large breed) then the protein and fat levels shouldn't be a problem. Usually a deformity (depending on severity) is corrected surgically; a discussion with a surgeon will give you some options for treatment. Regards Dr Callum Turner DVM
My dog is 4 and a half years old. He had a trauma 3 months ago and I couldn't understand it was a fracture. The left front limb has deformed in its proximal part and in order to maintain balance my dog walks now with the right leg equally bent. Is there any way in which the deformity and be corrected or atleast it could get better?
Add a comment to Denver 's experience
Was this experience helpful?
Boomer
Border Collie
8 Months
0 found helpful
When my puppy has been for a walk even an easy one or chases my 7 year old Border Collie around then rests.
He gets up and walks it's like his front legs splay and like he tip toes.
When he sits anytime it's like his front legs have a bend in them at the knee joint.
To me it's like his ligaments are not keeping up with his growing.
He's a spritely young thing so we have to limit his outdoor activities.
I have a video of him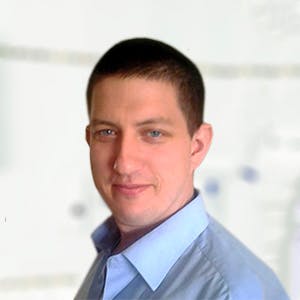 3320
Recommendations
If you're noticing issues with Boomers limbs, you should visit your Veterinarian for an examination and flexion tests etc… to determine the underlying cause for the splaying and tip toeing. Without having a hands on examination it is difficult to say what the specific cause is or what treatment or management options should be given. Regards Dr Callum Turner DVM
Add a comment to Boomer's experience
Was this experience helpful?
Remington
Basset Hound
6-9 years
0 found helpful
We just adopted our basset hound from a rescue service last year and they are unsure of his actual age as he was a stray. His front left leg has angular deformity. He gets around well, runs and plays outside and it doesn't seem to hurt him. He does however favor it and prefers not to put most of his weigh on it while sitting, he will also trip or stumble on it at times as it protrudes over the front of his paw quite far. You can also see that his opposite shoulder bone on his back is larger ( im guessing from over compensating) would surgery be a good idea at his age? If so what is a ball park price of that surgery?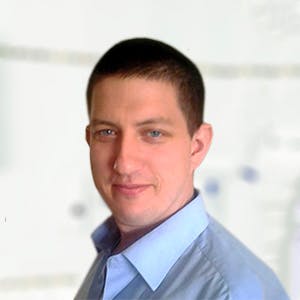 3320
Recommendations
It is impossible to say if surgery would be useful or not without an examination or x-rays as each case is individual; also due to the unique nature, surgery costs may vary by thousands of dollars as the type of surgery, use of nails, external fixation and the number of surgeries will determine the price as well as your location and whether you choose to visit your regular Veterinarian or a Specialist. If the problem isn't causing much trouble for his day to day life, I would bring it up when you visit your Veterinarian for a general check up as they can examine and take an x-ray to help in determining the suitability for surgery and a price. Regards Dr Callum Turner DVM
Add a comment to Remington 's experience
Was this experience helpful?
Goldie
Labrador Retriever
14 Months
0 found helpful
Hi my golden labrador named goldie has just recently had his elbow pushing out. It appears to be swelling, both leg,more on the left. He is also limping on his right back leg and the vet said he has deformed bones. Is this true? Is this rare to happen? How can i fix this?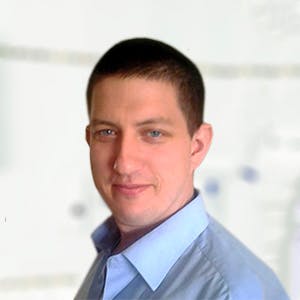 3320
Recommendations
Without examining Goldie I cannot say what the extent of the deformity is or whether the cause is congenital or nutritional; angular limb deformities are not uncommon and do occur but are normally more common in small breed dogs. You should discuss options with your Veterinarian and possibly have a consultation with an Orthopaedic Surgeon as each case is treated individually; please do not try to wrap or splint the legs as this may cause more severe issues than the original deformity. Regards Dr Callum Turner DVM
Add a comment to Goldie's experience
Was this experience helpful?
Kharma
Doberman Pinscher
3 Years
0 found helpful
I am working with a 3 yr Dobie bitch that is so straight in the patterns she is knuckling over slightly, there also seems to be some knuckling or bowing forward in the elbow. I am wondering about what future problems to watch out for and things to do to mitigate them.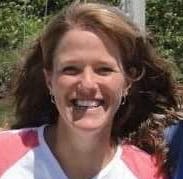 1610
Recommendations
Without seeing Kharma and probably seeing some x-rays to know which joints are actually having problems, I'm not sure what future problems may occur, or how to prevent them. It would be best to have her seen by a veterinarian, as they can look at her, take x-rays if needed, and determine what problems she may have.
Add a comment to Kharma's experience
Was this experience helpful?
Duke
Labrador Mix
One Year
0 found helpful
Has Symptoms
mild limping after play or laying
We just took our 1 year old dog to an orthopedic surgeon yesterday because his front left carpal/paw has bowed out a little bit. He is a rescue and was very malnourished and small when we received him in Nov of '17 and is now tall, weighing about 70+ lbs.

The doctor did note he has a leg deformity and that it could have been an injury to his growth plate. While it is deformed, he said the length in bones is not that substantially different. He said its not a serious case (that he has seen dogs with paws at a complete 90 degree angle) and it wouldn't make a difference if we did surgery 6 weeks or a year from now. It would really just limit the risk of arthritis and elbow injury.

The quote we received was between $4000-$6800 for the surgery. My question is - is it absolutely necessary if it won't get worse since hes pretty much done growing, should we save up and get the surgery down the line, or should we get it taken care of right away??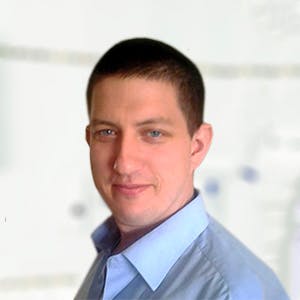 3320
Recommendations
Mild cases of limb deformities are not emergencies and many don't require immediate correction, however in a dog Duke's size it may be worth having the surgery done to help prevent any issues in the future since he will be more prone to arthritis and other issues especially due to weight and activity of the breed. Regards Dr Callum Turner DVM
Add a comment to Duke's experience
Was this experience helpful?
Hudson
Labrador Retriever
9 Weeks
-1 found helpful
My 9 week old puppy seems to be having bow legged issues. He recently was diagnosed with intestinal parasites and is being treated for those but, the bow leggedness has seemingly gotten worse since I got him. I'm not sure what I should do. X-rays and surgery are expensive...His front legs do shake a bit at times.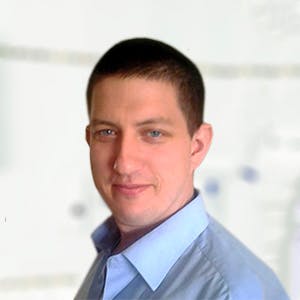 3320
Recommendations
Whatever you do, do not try to wrap or splint the legs yourself (as recommended on some forums) as this action by owners normally results in further complications including amputation due to lack of blood flow. It would be best to bring this up with your Veterinarian at your next vaccination visit to get their opinion on this and to determine severity. Regards Dr Callum Turner DVM
Add a comment to Hudson's experience
Was this experience helpful?
Beau
Yorkshire Terrier
10 Months
-1 found helpful
My 10 month old Yorkie started limping a few weeks ago on his Rt. front leg.....He does not completely straighten out that leg and his foot turns outward. I took him to the Vet and she said that the bone looked odd. He does not appear to be in pain, but he holds that foot up instead of putting his full weight on it. He does not complain on palpitation of the leg. The Vet did say there was no evidence of trauma.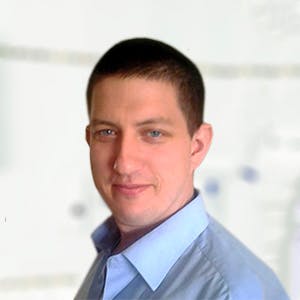 3320
Recommendations
"The bone looked odd" is a very vague description, which bone? Why does it look odd? It is very difficult to weigh in with an opinion without more information. It is possible in a young dog that an angular limb deformity may be causing some pain, if this is the case you may need to discuss this with an Orthopaedic Specialist. Regards Dr Callum Turner DVM
Add a comment to Beau's experience
Was this experience helpful?
Sophie
Scottie
2 Years
1 found helpful
Has Symptoms
Noticed she was slightly limping at times as a pup
I have a 2 1/2 year old Scottie and noticed that both her feet are turning outward with the left one turning almost 90 degrees. Took her to an orthopedic surgeon who said he didn't even need x-rays to tell us what was wrong. He said when she was a puppy she broke her growth plates in the small bones of her legs and the smaller bone stopped growing while the larger bone kept growing and it pushed her feet outward. He wants to do surgery and cut the bone and add a piece of bone ??? and she will have pins inserted with some kind of a cage around it? He showed us radiographs of dogs that had had the procedure done. I do believe he is correct in his diagnosis because we have a very high bed and since she was tiny she has run up the steps onto the bed and flung herself off onto tile with her left foot leading which is the worst one of the two. What is the surgery called and does his diagnosis sound correct? Cost for surgery and follow up is $4,200-$4,500 with the right leg, which is not as bad being done in about a year. Does the cost sound about right?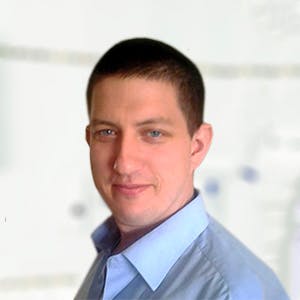 3320
Recommendations
There are various ways that a fore limb can have an angular anomaly, trauma can affect the growth of a growth plate or stop the growth completely. I believe that the Orthopaedic Surgeon is correct in his diagnosis as angular anomalies are usually not subtle and easy to make a diagnosis based on the location of the deformity; the price for the surgery is in the ball park figure, obviously the price for the surgery is dependent on the severity of the deformity, the number of surgeries required and your location (New York City will generally be more than rural Kansas). Regards Dr Callum Turner DVM
Add a comment to Sophie's experience
Was this experience helpful?
Hookman
Yorkshire Terrier
9 Weeks
0 found helpful
I have a puppy that was born with a front paw that looks like a hoof almost, or cleft. There are two sets of two toes with the pad being split. It doesn't seem to bother him at this point, but I'm wondering if I need to be concerned about how it might affect him as he gets older. Also, could this be a genetic disorder? He was in a litter of three, the other two being perfectly normal.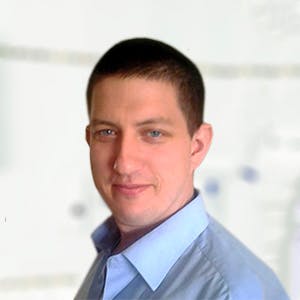 3320
Recommendations
Deformities may occur for various reasons and may be related to genetics or not; however without examining Hookman and seeing how he stands as well as where the weight is being held on the leg it is not possible to give you any specific indication. This would be something to visit a Veterinarian about and you should be doing so for vaccination already at this age, they will be able to tell you more after an examination. Regards Dr Callum Turner DVM
Add a comment to Hookman's experience
Was this experience helpful?
Rascal
Pit bull
8 Weeks
0 found helpful
I volunteer at a no kill shelter... we took in a white pit bull type male puppy a couple of weeks ago. When he walks or is standing his legs collapse backwards at the knee. Instead of standing up on his paws his legs from the knee down are flat on the ground supporting his body. He doesn't appear to be in pain,but I know something is not right. I thought about making splints for his legs to give him support and keep his weight on his paws. I was hoping that doing this might give his muscles a chance to strengthen and correct the problem. I also thought about doing water excercises with him so he could swim and use those muscles without putting a strain on them...any advice???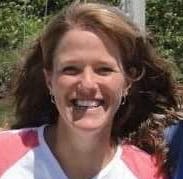 1610
Recommendations
Thank you for your email. Unfortunately, without examining Rascal, I can't comment on what might be going on or how best to fix this problem for him. You probably have a veterinarian that gives advice and care for the shelter that you volunteer at - it would be a great idea to ask them how you can help this little pup while he is still developing! It is very nice that you are helping him. I hope that he is okay!
Add a comment to Rascal's experience
Was this experience helpful?
puppy
German Shepherd
4 Weeks
0 found helpful
I have a 4 week old puppy that pulls itself along instead of walking. I put a splint on it's legs and at first, it would position itself so it was walking on the tops of it's feet. (It's ankles folded down). It has been 4 days and it is walking on it's one leg normally now...with the wrap on still. The other leg is still bowed in and she is walking in the side of her foot still. Will the bones continue to grow into the right position if i keep the wrap on, or should i try to splint the side as well as the back of the leg?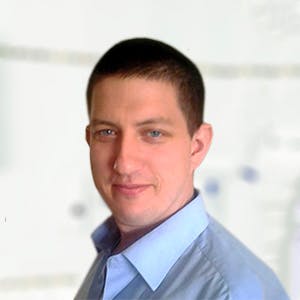 3320
Recommendations
I do not recommend splinting or wrapping of limbs which are showing angular deformities as whilst the act is with good intentions, if done incorrectly may cause more problems or worse may cause circulation to be cut off to the lower part of the limb. Many dogs are born with small deformities that resolve as they grow and other develop deformities. I would recommend seeing your Veterinarian to have a look at the limbs and have an x-ray done to see the growth plates and the level of deformity so that a plan may be made. Regards Dr Callum Turner DVM
Add a comment to puppy's experience
Was this experience helpful?
Cody
Golden Retriever
5 Months
2 found helpful
My 5 month old Golden started limping but does not seem to be in pain. His x-ray shows growth plate trauma of his shoulder and a deformity of his humerus, causing one leg to be shorter than the other. We have had him since 8 weeks and he has not had any trauma that we know of, although he does play roughly with our 2 year old Golden. Can anything be done to correct this problem and how could he have had such a major trauma without ever a sign or symptom of distress?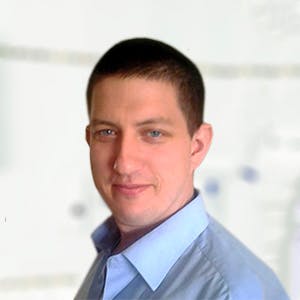 3320
Recommendations
You would be surprised to know that only minor trauma to a growth plate which wouldn't even show a mark on the skin may be enough to disrupt the growth plate. This is a case where Cody most probably requires surgical correction of his leg; this would be best carried out by an Orthopaedic Specialist as external fixation may be required. Each case is different and the severity of the shortening and overall deformity needs to be evaluated individually by the surgeon carrying out the surgery. Regards Dr Callum Turner DVM
Add a comment to Cody's experience
Was this experience helpful?
Fletcher
Goldendoodle
9 Months
0 found helpful
My puppy has an angular limb deformity and has had surgery about a week and a half ago. He rarely puts pressure on his foot....is this to be expected? He broke his toes when he was 3 months old and was in a cast for 4 wks. He is a very active puppy.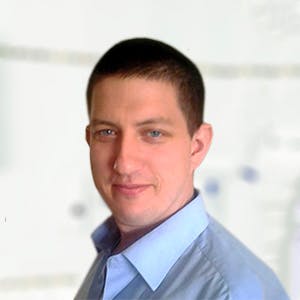 3320
Recommendations
Pain and discomfort is normal after surgery and the severity of the deformity and the extent of the surgery will determine the level of discomfort felt. Fixation with plates, nails etc… would cause additional pain. After this amount of time you would expect some use, but if you have concerns it is best to revisit your Veterinarian for a post surgery checkup. Regards Dr Callum Turner DVM
When he walks slow he puts pressure on it but not when he goes a little faster. He didn't get the plates, just the cutting of the ulna. He uses his paw for various things. I'm keeping him very low key. Am I correct in saying it takes 6-8 wks to heal?
Add a comment to Fletcher's experience
Was this experience helpful?
Animagus
German Shepherd
4 Months
0 found helpful
Hello! I have a 4 month old female German Shepherd puppy that recently injured her front right leg. She was running around a chair when she stumbled (into the chair) and started crying for a solid minute. After I calmed her down (about 10 minutes later), I tried to get her to walk and she couldn't move without limping and crying. As the night progessed she could walk a little more without crying, but still limping. I took her to the vet early the next morning and my vet said she hit her growth plate, so she gave her a antiinflammatory /pain killer shot and said she will be fine. It has been 2 days and she is still limping a little here and there, so I have done some research and a lot of stuff makes me feel that there needs to be more done than just a shot for the pain. So I guess my question would be what would be your advice for what I should do and what is likely to happen if left untreated?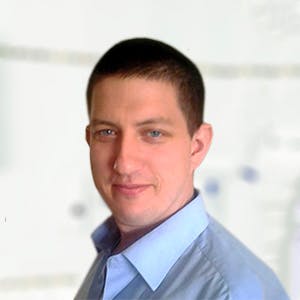 3320
Recommendations
Most people don't know that any slight damage to the leg in puppies may cause damage to the growth plates which may lead to angular limb deformity or limb shortening. This is something that should be monitored going forward; sometimes splinting can help in mild cases, usually depending on the bone affected a bone will be cut and pinned. Without seeing how Animagus will grow and the effects on his limb we cannot determine what to do until we see if there is a deformity. Limping after two days is normal; it is now a case of wait and see. Regards Dr Callum Turner DVM
Add a comment to Animagus's experience
Was this experience helpful?
Tia
Weimaraner
11months
0 found helpful
My 11month old Weimaraner seems to have her right front paw turn outwards and sometimes it looks like she stands at ten to two. I've noticed lately that when she gets up from resting she limps and then walks this off but if she plays she starts limping again I've checked for any cuts or anything on her paw that could be causing this but there's nothing there. I'm worried that she will be suffering in pain like this although doesn't show it. Any ideas would help.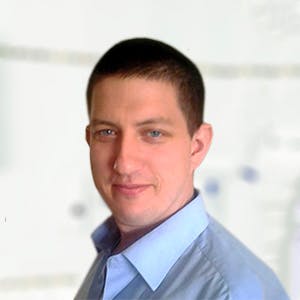 3320
Recommendations
It sounds like Tia may have elbow dysplasia where the elbow is rotated slightly inward (or outward in some cases) and in turn the paws rotate out to the ten to two position. This would explain pain or limping and the position of the paws; I would recommend visiting your Veterinarian for an examination and possibly an x-ray to confirm the diagnosis as well as your options. Regards Dr Callum Turner DVM
Add a comment to Tia's experience
Was this experience helpful?
Opie
Jack Russell Terrier
2 Years
0 found helpful
Hello I was wondering if a dog with severe frontal limb deformities can live s normal life and what I can do to help. He's been this way since he was 3 months and they have just gotten worst. He's very energetic, he runs around like nothing bothers him but I know that it can be painful for him. And in the future I am worried about arthritis etc. Would any physical therapy work, maybe some joint medications.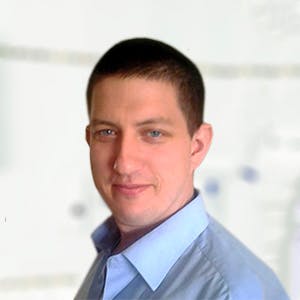 3320
Recommendations
It all depends on the severity of any limb deformity and should be assessed on a case by case basis, in some mild cases physiotherapy and other techniques may help but with the extent of deformity which you are describing I would highly recommend you visit your Veterinarian for an examination and x-rays before trying anything else. Also, doesn't matter what you may read online please do not try to splint the legs yourself as this will only end badly. Regards Dr Callum Turner DVM
Add a comment to Opie's experience
Was this experience helpful?
Willow
Boston Terrier
6 Months
1 found helpful
Has Symptoms
Limping, weakness in ankle, foot turns out
My puppy injured her leg about 2 or 3 months ago. It was discovered just this week that she has damage to her growth plate. She's 6 months old now and has an angular limb deformity. WSU veterinary teaching hospital is recommending an ulnar ostectomy to prevent further limb deformity.

What kind of a life will she live after a surgery like this? Will she always struggle? Is it common for there to be the need for more surgeries? Does this issue change her life expectancy or her quality of life?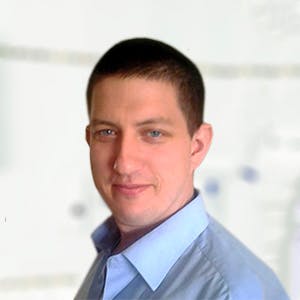 3320
Recommendations
Generally the prognosis of angular limb deformity after ulnar ostectomy surgery is good, especially in dogs under twelve months of age. Given Willow's young age, there is a good chance of the deformity being corrected in one or two surgeries (depending on severity and method of stabilisation – I cannot comment as I haven't seen the x-rays). Once the bone has healed after the surgery (surgeries) there should be no reason why Willow wouldn't have a normal quality of life given a successful outcome; there are some complications that may occur during and after the surgery which your Surgeon will discuss with you before surgery. With angular limb deformity, Willows age is on her side; as dogs get older the chances of a successful outcome decreases significantly. Regards Dr Callum Turner DVM
Add a comment to Willow's experience
Was this experience helpful?
Zoe
Shipoo
8 Years
0 found helpful
My eight year old shipoo was born with a slight turning out of front right paw at lower joint. It never bothered her till recently when we moved to a new home with bare wood floors. She has begun limping and yelps when we pick her up sometimes. We brought her to vet and he prescribed Rimadyl and Tramadol. When she's on medication, she is like a puppy but when we stop she goes back to limping. We carry her up and down the stairs, and have bought carpeting and placed it everywhere she goes as a cushion. She will be getting an xray next week as she is having two broken teeth removed. We only give her a quarter of Rimadyl as needed. Is Rimadyl safe to give as it is an anti inflammatory? Thoughts on what this could be? Vet has suggested possible herniated disc or an ACL tear. Thanks for your help.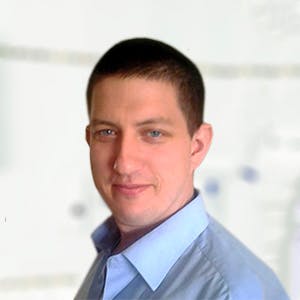 3320
Recommendations
Rimadyl (carprofen) is a safe antiinflammatory to be used but may cause gastrointestinal symptoms if used long term; it would be useful to have an x-ray done and for a physical examination to be done to check the drawer movement and other tests. Some joint supplements may help but a more physical examination needs to be done to determine the underlying cause. Regards Dr Callum Turner DVM
Add a comment to Zoe's experience
Was this experience helpful?