What are Gas?
Excessive flatulence in dogs can be a sign that something is wrong with the animal's digestive system or diet. Dogs generate and pass gas just as humans do, but when observed along with other symptoms may be a cause for concern. Excessive flatulence is more common in overweight and sedentary dogs, but may affect any breed of any age. Don't hesitate to make an appointment with a veterinarian if your dog is experiencing this condition.
Flatulence is the production of gas through the process of digestion. It is a normal part of the digestive process, but can sometimes be of concern if occurring suddenly or excessively in otherwise healthy dogs.
Book First Walk Free!
Symptoms of Gas in Dogs
Expulsion of gas from the mouth or anus
Abdominal discomfort
Swelling of the stomach and intestines from gas buildup
Audible rumbles from the digestive system.
Unusually offensive odor
Causes of Gas in Dogs
Indigestion
Eating too soon after vigorous exercise
Eating too quickly such that air is ingested
Sudden change in diet
Spicy food
Eating milk products
Diets with excessive soybeans, peas or beans
Diets with excessive fiber
Ingestion of spoiled food
Inflammatory Bowel Disease (IBD)
Parasitic infection
Intestinal tumors
Gastroenteritis
Diagnosis of Gas in Dogs
Diet
While some amount of flatulence is normal, excessive or sudden onset may indicate a problem. Symbiotic bacteria in the intestines help digest fiber and other components the dog is not able to fully digest itself. In the process of digestion, these bacteria produce gasses. If the dog is unable to digest enough of these foods before they reach the intestine, excessive gas may be produced. The veterinarian will want a detailed account of the kind of food your pet is eating, the frequency and type of any treats, and whether it has been allowed to roam unsupervised (during which time it may have eaten something without your knowledge). Be sure to mention if your dog eats extremely quickly or "wolfs" its food. If no other symptoms are present, such as vomiting or diarrhea, the veterinarian will suspect a dietary cause.
Gastrointestinal Dysfunction
Another cause of flatulence in dogs is the incomplete absorption of nutrients, again leading to excessive fermentation by bacteria, producing gas. There are many causes of poor absorption of nutrients. Inflammatory Bowel Disease can flatten special protrusions called villi in the small intestine. These structures aid in absorption, and damage to them can produce diarrhea, weight loss and flatulence. Parasitic infection can also irritate the gut, slowing nutrient absorption with similar symptoms. The veterinarian will take flatulence into account along with the other symptoms, and order lab tests to find the problem.
Common lab tests for these symptoms may include examination of a stool sample, culturing the bacteria of the gut, some blood and urine tests, and imaging such as x-rays or ultrasound. These tests will help separate out what is causing your pet's discomfort.
Occasionally, acute (temporary) gastroenteritis may occur after eating spoiled food or taking ill from a virus. This is usually temporary and resolves itself after a few days. Tell your veterinarian if your dog has recently been ill.
Treatment of Gas in Dogs
Diet
Diet modification should start with the reduction of peas, soybeans (if any), fiber, and fat. Too little fiber can cause problems as well, so make these changes incrementally and observe your pet carefully. Don't feed your pet spicy or acidic foods, reduce the number of commercial treats given, and don't feed immediately after a run. Dogs are lactose intolerant, so avoid giving cheese or milk-based products.
Gastrointestinal
Treatment for gastrointestinal dysfunction will vary according to the type and specific presentation of the illness as determined by the veterinarian. Acute gastroenteritis usually resolves itself, while parasite infections will require medication and decontamination of the animal's living space. Inflammatory bowel disease has some treatments available, but is not well understood, and is often resistant to the available treatments.
Recovery of Gas in Dogs
Managing your pet's diet and eating habits can help curb flatulence and digestive upset. Careful observation and modification of when and how you feed your pet is often successful at reducing flatulence. Keep an eye out for any secretive snacks your pet may be taking during walks or play in common areas.
In the case of parasites, make sure to diligently give the medication as directed and keep your pet away from sources of re-contamination. Give your dog a clean and dry living space, and avoid contact with poorly cared for or wild animals, their feces, and their living spaces.
IBD can be managed in many cases with anti-emetic and anti-inflammatory medication. Follow your veterinarian's advice and monitor your dog closely. Flatulence is the least distressing symptom of IBD, so even if it cannot be successfully controlled, it does not pose a serious threat to your dog's health.
Gas Questions and Advice from Veterinary Professionals
Sully
Goldendoodle
1 Year
0 found helpful
Has Symptoms
Not eating. Stomach gurgles. Gas.
Sully is a just turned 1 year old mini Goldendoodle. Recently, about 3 days ago, switched his dry food from Taste of Wild to Instinct Ultmate, mixing half and half right now. Also mixing in a small amount of canned Purina pro plan, which he loves. Yesterday didn't eat much, and today nothing. Stomach gurgles, and a bit of passing gas. Should I be worried?
Add a comment to Sully's experience
Was this experience helpful?
Maggie
Puggle
9 Years
0 found helpful
Has Symptoms
Stomach pain and hardness
Yesterday my puggle, maggie ate my mother in laws chihuahua food and then about 5am the next morning is bloated and in pain in her stomach and rib areas. She's had a little diarrhea but it seems like she might have gas and can't get rid of it. Do you think that sounds like gas or something more serious? If it is gas how can I help her get rid of it? Thank you Jodi
I don't really know what is going on but my American Pitbull keeps on farting but ever since we got two Chihuahuas he tries to eat their food and leaving his own food to the Chihuahuas and last night he was sleeping sounds started coming from his stomach also the Chihuahuas try eating the pitbull's food and now they have diarrhea.
Add a comment to Maggie's experience
Was this experience helpful?
Cody
Shih Tzu
11 Years
0 found helpful
Has Symptoms
Gas gurgling acting abnormal scared
Gas gurgling acting abnormal
My dog is an 11year old Shih tzu/bichon.
He is very active and healthy for his age. He is also very smart and still has all his wits about
Him. However every night he seems to have an excess of gas with lots of gurgling and fear because of it. He experiences it during the day occasionally but only for an hour or two and then snapsmout of it. But it lasts though out the night and keeps us up. He scratches at all the doors and becomes very paranoid and doesn't seem himself. He doesn't respond normally and when we let him out in the middle of the night, he just lays in the wet grass until he's shivering. Our family calls
It having the "crazies in his head" because we don't know what it is.We took him to our regular vet and everything came back normal.
We also tried changing his diet but no such luck. We don't know what else to do. Any ideas? please!
We have a Maltese that will be 11 in June, last couple of years we have spent $5000.00 plus trying to figure out what is going on. The gas has never cleared out of his intestine , always there and more than it should be. They thought pancreatitis, we changed his food , then he tested negative for that. Then IBD on meds for that still the gas, steroids, little remedies baby gas drops now they are wanting to put him on charcoal tabs so guess we will try this I just want someone to figure this out we have been to 6 different vets. If you guys get anymore info please update me. Email is [email protected]
Thanks Lisa
My poodle is 15 and experiencing just what your dog is, but more so. She has dementia. The gas can be treated naturally with canine probiotics or naturally with activated charcoal (remember grandma used to recommend burnt toast for your tummy ache?)
Add a comment to Cody's experience
Was this experience helpful?
Max
long haired chihuahua
5 Years
1 found helpful
For the past 5 years my dogs have been having major problems. It all starts with extremely loud gas sounds in their stomach,they stop eating and drinking, have fowl odor diarrhea and vomiting. I immediately take them to the vet where they are treated for dehydration and intestinal infection. They sometimes have to stay for days. The vet said it's not a toxin or a poison, nor a disease or disorder. It has to be something that they are getting into causing intestinal inflammation and sometimes infection. I know for a fact it's nothing they are getting from inside the house, so it has to be outside. Thing about that is that, they are let out on a lead cable and can only access a certain area of the yard. I've monitored them and can still find nothing that they are licking or eating that would cause this. I've recently lost one of my babies to this problem and my other baby was sick at the same time as the other, and I almost lost him as well. It's been almost a month and now my baby is getting sick again. It's not just my babies, it's also been other dogs from at least a mile or two away. Could it be something in the air like pollen or something? It seems to happen at the same times every year. Around spring and fall. Please help if you're having the same trouble or know of the problem.
Add a comment to Max's experience
Was this experience helpful?
Axle
Pit bull
11 Years
0 found helpful
My Pit Bull Axle is about 11 1/2 years old. About 6 months ago he started getting gas, and it seem to be more often now. You can see his back bone more and his stomach is bigger and hard. He has always eaten fast, and drinks excessive amounts of water at one time. I have to tell him to stop and relax, and then sometimes he throws up the water. His bowel movements still look the same to me. The gas is very stinky most of the time. This happens all day long, through the night. He could of gotten into anything. I was on vacation and when I came home after 2 weeks he looked like he had lost weight and was gassy. He has been on Purina One Weight loss formula for years. He does get other food, because I have a 94 1/2 year old mom that sometimes throws him her food if she doesn't want it. He has always been at my house, he never goes for walks. But he does eat a lot of leaves when they are dry. He will leave them alone if I say leave it, but I am not always with him.
Add a comment to Axle's experience
Was this experience helpful?
Roman Reigns
Standard Poodle
8 Months
0 found helpful
My dog wolfs / gobbles down his food. I bought an item to go in the center of his metal dish and then bought a dish that's about 1.5 inches that looks like a maze. He of course eats slower with that.

I recently changed my pups food to something I thought was healthier (not sure if this is an additive), I also by pedigree and sometimes mixes that with his dry kiblets as a treat.
Add a comment to Roman Reigns's experience
Was this experience helpful?
Buster
Chihuahua X PUG
6 Years
-1 found helpful
Has Symptoms
Hard Tummy, Gas, Difficulty sitting
My Chihuahua X Pug has a hard tummy and isn't himself, he has been struggling to sit down and has vomited a small bit of frothy saliva. I can tell he's uncomfortable and not sure if he has eaten something in the garden? This has happened 3 times before and i have taken him to the vets every time straight away. Last time the vet said it was a back problem and that is why his tummy was hard ( from tensing up )

Again this has now happened today and googling symptoms is freaking me out. They are doing a x-ray today and i have left him at the vet to be monitored as I'm worried.

I had his anal glands done last week and its still a bit stinky!?
I feel like I'm being told something different or they don't know each time??? Any advice or thoughts would be greatly appreciated, Thank you!
What did they find out? I pray your pet is healing.
Add a comment to Buster's experience
Was this experience helpful?
Hazel
Ridgeback mixed
14 Years
0 found helpful
Has Symptoms
Diagnosed with GI and lots of gas
My 14 yo dog was diagnosed with GI. She just started treatment today. However, she is still releasing strong smelling gas. We can even hear oit whenever she releases. Is there anything i can give her for the gas? She is already taking probiotics and antibiotics , plus a prescription only food. I want to find out if we can do anything for her gas.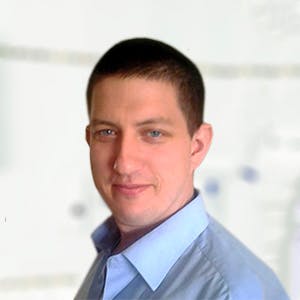 3320
Recommendations
The gas will resolve along with the other symptoms, but today is just the first day of treatment and it may take a few days to over a week to see improvement depending on severity and treatment prescribed. We generally don't treat gas as it is more important to treat the underlying condition rather than the symptoms. Regards Dr Callum Turner DVM
Add a comment to Hazel's experience
Was this experience helpful?
Sophie
Bassett Hound
4 Years
0 found helpful
My Bassett Hound is Epileptic. he is not on medication because her seizures are few and short and only during storms, she hasn't had one in a long time, and I don't want her to depend on medicines. When I rescued her, four years ago, she had been without food for weeks, had been abandoned in a severe storm. We had her spayed as soon as she was well fed and strong enough, she was very skinny and weak when we found her. The vet found that she had Pyometra, He said that that had been taken care of. She has been happy and well cared for ever since. She was fine until a few weeks ago when she started passing noisy, very foul smelling gas. She's not bloated at all. What can I do for her? We love her very much and are worried that it has do do with the Pyometra.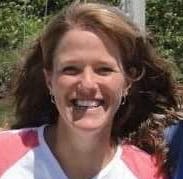 1611
Recommendations
If Sophie is spayed, she would not likely have pyometra, as the majority of her uterus is gone. Gas can be due to a change in diet, something that she ate, or parasites. If the gassiness continues, it would be a good idea to have her examined by your veterinarian to try and determine the cause, but if she is not showing any other signs, she may be okay.
Add a comment to Sophie's experience
Was this experience helpful?
Mack
Aussiedoodle
6 Months
1 found helpful
I have a six month old doodle mix who recently in the past couple weeks has had very bad gas (to the point that we can hear it) with a terrible odor, and burping. His food hasn't had any major changes and we give him Science Diet. He was diagnosed at 8weeks with girrardia, however the tests came back mostly negative. I noticed last week he vomited once, and has been having a mixture of bowl movements. No Diarrhea, however it will go from a normal dark brown texture to a softer light brown texture. He seems to act fine, drinks and eats (often). Which I know is normal for a puppy but should I be concerned?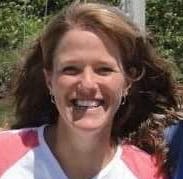 1611
Recommendations
Thank you for your email. Common reasons for the signs that you are describing include food intolerance and parasites. Since he was diagnosed previously with Giardia, it would be a good idea to have him examined and a fecal test run to make sure that he doesn't have any other parasites - your veterinarian will look for the eggs in the stool sample, and they don't always shed eggs, so we sometimes have to look at a couple of samples. If he does not have parasites, your veterinarian will be able to direct you towards what might be going on. I hope that Mack does well!
Add a comment to Mack's experience
Was this experience helpful?
Lucy
Jack Russell Terrier
3 Years
1 found helpful
Our three year old Jack Russel Terrier, Lucy, has had bad gas for the past four days. No change in diet, but I was gone helping our daughter and so we thought maybe stress. Today Lucy started limping - tail tucked. She's usually very active.
Is this all related?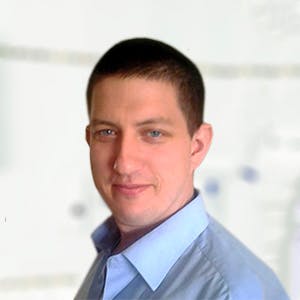 3320
Recommendations
Without examining Lucy I cannot say what the specific cause is or if the symptoms are related, tucking the tail down may be a response to pain in the rectal or anal region and limping may occur due to abdominal pain. Again, without an examination it is difficult to say what specifically is going on here; try to feed Lucy a bland diet of boiled chicken and rice to see if there is any improvement and give plenty of rest. If there is no improvement or Lucy is in pain you should visit your Veterinarian. Regards Dr Callum Turner DVM
Add a comment to Lucy's experience
Was this experience helpful?
Hachi
Bluetick Rat Terrier
7 Years
0 found helpful
Has Symptoms
Lethargic, posturing, no gas ,no de
Our dog stopped eating is visible in pain, posturing, has vomited bile, vet put him on probiotics and special food but he won't eat. Usually he eats faster than you can put the bowl down.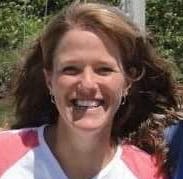 1611
Recommendations
I'm not sure what testing was done or medications Hachi is on, but is seems that he may need further diagnostics to figure out what is going on with him. He may need lab work or x-rays to find out what is wrong with him. That is definitely not normal behavior, and it would be best to have him seen as soon as possible to try and figure out what is happening with him. I hope that he is okay.
Add a comment to Hachi's experience
Was this experience helpful?
Modus
Labrador Retriever
2 Years
0 found helpful
My Lab Modus has been eating quite a bit of grass. His stomach is making noises throughout the day and night. He has had the same dog food for well over a year and this issue has not occurred before. He is still very active and playful. What can I do to settle his stomach? Is there a tums like thing for dogs?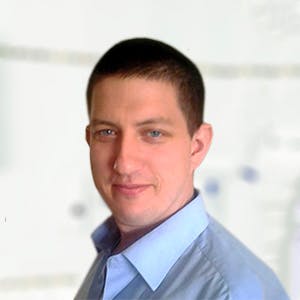 3320
Recommendations
There are a few different things you can try to settle Modus' stomach: firstly try to feed smaller meals more often especially before bed so that the stomach isn't empty for long periods of time; also there are over the counter products like famotidine (0.25mg/lb twice per day) but we need to know that there isn't an underlying health issue like a stomach infection before giving this. I would try first to feed the smaller more regular meals for a few days to see if there is any improvement, if not consult if your Veterinarian to make sure there isn't anything else going on. Regards Dr Callum Turner DVM
Add a comment to Modus's experience
Was this experience helpful?
Hannah
Parson Russell Terrier
12 Years
0 found helpful
Has Symptoms
Occasional discomfort passing gas
The presence of gas in our 12-yr-old Parson Russell - Hannah - presents differently than normal flatulence, and baffles not only us - but apparently her vet as well.

She will be dozing, and then suddenly leap and run, as though stung near her anus. She'll spin around to check the tail area. Doesn't lick, and doesn't act as though there is any lingering pain. Until this week, there has been no sound that we could hear, even with her lying next to us in bed.

This has been going on for at least 2 yrs; when we describe this to our vet, s/he seems baffled and unconcerned - sort of "shrugs". Hannah's anal glands are expressed regularly, and they're never full.

Lately, I've noticed a tight, high-pitched "squeak" from her anus just as she's leaping up. This is progress, since I now think that it has something to do with gas. Before this, we didn't know what the heck was causing it b/c we heard nothing.

Any input/thoughts would be greatly appreciated. Thank you in advance!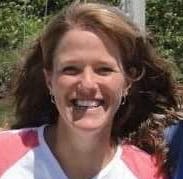 1611
Recommendations
Thank you for your email. That is certainly odd behavior! Without examining Hannah, I have a hard time shedding any light on what might be going on, but one thing that might be worth trying would be a change in food to a GI diet and see if that decreases her gassiness. There are prescription GI diets available that are made to ease intestinal upset. Probiotics can sometimes help as well, and FortiFlora is a good probiotic for dogs. I hope that helps a little, but it is good that your veterinarian has ruled out larger problems.
So my dog recently went to the vet for s teeth cleaning. He is 11 years old and when they was cleaning his teeth he vomited very excessively! Letter to find that his stomach was so full of gas that it was almost 3 times the size it should be! Well my dog has recovered after Anastasia and is trying to recove fro Mathis bloat stuff and today he started being about to pass a lot of gas out and he is burping to which is releasing gas. Does anyone have any idea how long it will take for all the gas to be gone? I want him to be normal! My dog has been throu such hell the last few days but I don't think we would have ever found it if we didn't get his teeth cleaned. Maybe we got it just in time but I would like some feedback on if they heal from this or if they have this it is fatal or what? He is on medication to help his esophagus and stomach and we will start trying food in the morning if he can keep doen all of the water I have given him tonight.
Add a comment to Hannah's experience
Was this experience helpful?
Chester
Miniature Schnauzer
10 Years
0 found helpful
Hi my Dog Chester is a 10 years old schnauzer. Late last year we realized he was getting blind. He was also overweight went from 22lbs to 28lbs so we decide to change his food to a better quality. But that made him very gassy so we moved back to his regular food with since then he has very soft stools. The vet said it could be pancreatitis and switched him to a prescribe low fat diet. He still has very soft stools (can't even pick it up) and gas. He looks healthy weights about 24lbs now. He eats ok even though he doesn't like the food and drinks plenty of water. No other symptoms.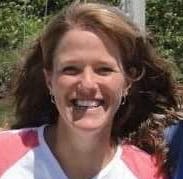 1611
Recommendations
Thank you for your email. I'm not sure how long he has been on the low fat diet, but it may take some time to have an effect if he has been having soft stools for quite some time. If he is eating and drinking well, you should have time to figure this out for him - he may need a GI diet for a short period of time. Probiotics can help quite a bit in some situations, as well. FortiFlora is a good quality probiotic for dogs, and may help - you can check with your veterinarian whether it might be beneficial for him.
Add a comment to Chester's experience
Was this experience helpful?
Baerret
French Bulldog
4 Years
0 found helpful
My 4 year old Frenchie and he has a wort on his mouth which the doctor said would just fall off but that was just over the phone. I haven't taken him in yet. Since that wort has been there his gas is super bad i mean it was bad before because he's a bulldog but this is different... could it be something really bad?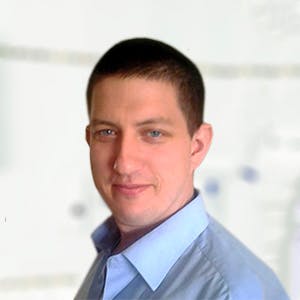 3320
Recommendations
If Baerret has a canine oral papilloma then it will eventually fall of itself once the immune system has fought the infection; also you should keep Baerret quarantine as well as this is contagious. It is possible that the gas is unrelated to the papilloma but without examining Baerret I cannot give any clear answers; if your Veterinarian hasn't made a visual diagnosis of the papilloma you should visit for a check and a general examination. Regards Dr Callum Turner DVM
Add a comment to Baerret's experience
Was this experience helpful?
Ollie
Cavalier King Charles Spaniel
11 Years
0 found helpful
My dog has cushion disease his stomach is very hard and bloated.recently he has had bad flatulence which has bad odour.i don't think he is in any pain but he is getting out of breath a lot. Do you think it is time to consider putting him to sleep .this is the hardest decision I have ever had to make but I would hate to think he was suffering .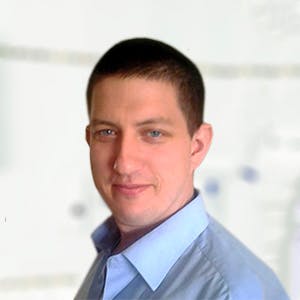 3320
Recommendations
Without examining Ollie I cannot say whether or not he is suffering, a distended abdomen is a typical symptom of Cushing's due to intraabdominal fat accumulation; you should have your Veterinarian give Ollie a check to get their views on his current condition and to check for pain or discomfort. This isn't an easy decision to make, but I am unable to advise you unfortunately; however, if you believe it is time you should book an appointment for a checkup. Regards Dr Callum Turner DVM
Add a comment to Ollie's experience
Was this experience helpful?
Cammy
Rotweiler
12 Years
0 found helpful
Has Symptoms
Bloating, gassy, throwing
My Rotweiler Cammy had gdv and was operated on in October as an emergency, she still has a lot of gas buildup and she throws up occasionally. When I spoke to the vet he just said it would pass... it has been just over 3 months since the operation and she is still getting all bloated and gassy. What is there on the market that I can give her to help with passing the gas and not to swell up like a watermelon. She is on a chicken and rice diet. 1part chicken and 2 part rice since the operation. Please tell me if there is anything that will help cause I'm so worried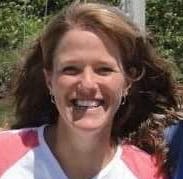 1611
Recommendations
Thank you for your email. Im glad Cammy is okay! There are a few thing that you can do to decrease gas with her - you can make her eat more slowly, which helps, and there are food bowls that you can buy that help with this. She may benefit from a low residue diet, as well. you veterinarian can suggest a diet that might help decrease her gassiness. I hope that she does well!
My tiny maltese is only 7 pds and she has painful gas u can hear across the room. The vet put her on Hills I/D but it hasn't helped. It is killing me to see her in pain! Its off & on. She eats very slowly.
Add a comment to Cammy's experience
Was this experience helpful?
Pearl
Standard Poodle
2 Years
-1 found helpful
Has Symptoms
abdominal discomfort, flatulence
My two year old Standard Poodle is very gassy, in general. She had a gastropexy at age 8 mos. Two months ago I came home to find her in extremem pain and pacing. A visit to the vet and an x-ray revealed a bloated stomach. She was treated and recovered well. More than a month later she had an episode where she stands stiffly, tail down, stares forward and won't move. Or, she will try to get comfortable in different beds etc. and end up standing. We began treating her with small amounts of fennel nd activated charcoal mashed in a small piece of banana. This has worked well. However, the little episodes are becoming more frequent. She is eating well and eats Nutro Grain Free pasture fed lamb, lentil and sweet potato recipe and her treates are Zukes tiny naturals, Old Mother Hubbard peanut butter biscuits, and occasional liver smaps. She also enjoys carrots, bananas, and fresh fennel.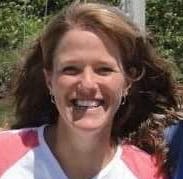 1611
Recommendations
Thank you for your question. Pearl sounds like she has a very sensitive GI tract. I'm not sure what you are asking, but if she is having these episodes of discomfort, it would be best to follow up with her veterinarian, as they know her, and her history and health status. I can't examine her, so I have a difficult time commenting on what might be causing these episodes. Some dogs who are prone to gassiness and GI distension do well if made to slow down when eating, and there are bowls that are specifically made to try and make dogs eat more slowly so that they aren't gulping air - if Pearl is a dog who eats quickly, those may help her situation.
Add a comment to Pearl's experience
Was this experience helpful?
Ruben
Shih-Tzu
4 years
0 found helpful
Hi my dog Ruben suddenly started experience tremendous pain in his belly when we picked him up & is very weak. We haven't changed his food but recently while I was in the bathroom get got in my bowl of cereal with milk. I'm just really worried. He isn't himself.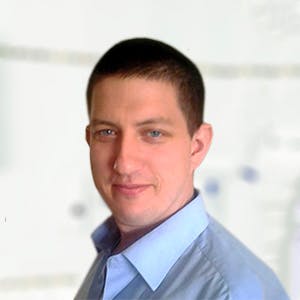 3320
Recommendations
It may be that the lactose in milk is causing some bloating of the stomach, you should give Reuben a few days to look out for improvement; however you should check the ingredients of the cereal to make sure there are no ingredients which are dangerous for dogs. If you see no improvement by Saturday morning you should visit your Veterinarian for an examination. Regards Dr Callum Turner DVM
Add a comment to Ruben's experience
Was this experience helpful?
Bella
Dachshund
10 Years
0 found helpful
Bellas tummy is hard & noisy always! Vet said maybe "cushings", but nothing on blood work & urination symptoms aren't showing that disease. Tummy gets SO hard & swollen, it effects her breathing, sound like deep snore! You can hear & feel gas/air moving in her tummy. No food scraps or treats (Purina Pro One food). No Diarrhea, seems more like straining (anal glands removed) & this is 90% of the time..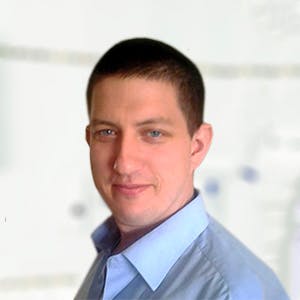 3320
Recommendations
Distended abdomen in dogs with Cushing's is a result of fat accumulation, whereas gas accumulation would be attributable to something else; whilst she is on a well known commercial dog food, I would recommend that you try feeding a gastrointestinal sensitive diet to see if there is any improvement in the gas in the stomach. It may be worth giving a cathartic to speed up gastrointestinal transit which may help with the gas. Regards Dr Callum Turner DVM
Add a comment to Bella's experience
Was this experience helpful?
Hunter
German Shorthaired Pointer
11 Years
-1 found helpful
My 11 year old german shorthair has had very offensive gas for the last couple of weeks. It is not uncommon for him to have bad gas once in a while, but this has lasted a long time. It has gone so far as I have washed all his bedding thinking that that may be where the smell was coming from. He has not had a change in diet unless he found something outside.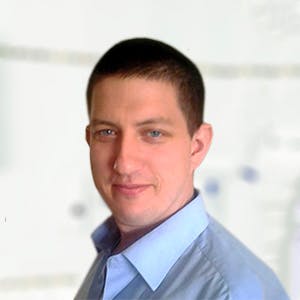 3320
Recommendations
Bad gas in dogs may be caused by dietary intolerance, table scraps, getting into something he shouldn't or an intestinal infection; I cannot say what the cause is but I would recommend moving him over to a sensitive diet for a week to see if there is any improvement in his gas. If he has diarrhoea or other concerning symptoms you should have your Veterinarian take a look at him to be on the safe side. Regards Dr Callum Turner DVM
Add a comment to Hunter's experience
Was this experience helpful?
Sparky
Beagle Point
2 Years
0 found helpful
My 2 year old Beagle, Sparky, is sometimes a bit nervous. Yesterday, he was acting a bit off. Today he started to get stomach gargles and bad smelling gas, even his burps! He is still eating and drinking. I am trying to get him to our vet, but in the meantime is there anything I can give him or do for him?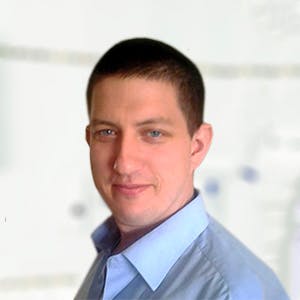 3320
Recommendations
If Sparky is having some gastrointestinal symptoms it would be best to move him across to a bland diet of chicken and rice so that it would be less irritating to his stomach; also ensuring that he is hydrated is good too but your Veterinarian will be able to tell you more. Infections, parasites, foreign objects, poisoning and other causes may cause stomach upset; your Veterinarian will work to rule these out. Regards Dr Callum Turner DVM
Add a comment to Sparky's experience
Was this experience helpful?
Loki
German Shepherd
1 Year
0 found helpful
My dog seems completely normal, however last night his stomach was making very loud gurgling and popping noises that I've never heard from him before. He ate his food yesterday morning but not last night and then this morning he ate like normal again. I'm just wondering if there is something more that I should be doing or if that was just minor gas.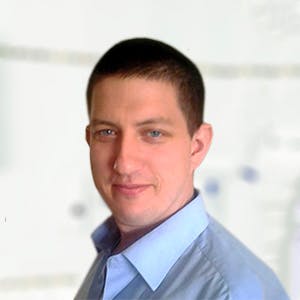 3320
Recommendations
Dogs sometimes get gas, just like humans, and it does pass without incident in most cases; stress, food changes, infections, parasites, non-food items, air gulping among other cause may lead to bloating. If Loki is not in pain or discomfort, keep an eye on him but if you notice any other symptoms it may be worth visiting Veterinarian. Regards Dr Callum Turner DVM
Add a comment to Loki's experience
Was this experience helpful?
Kai
Great Diane x St. Bernard
10 Months
0 found helpful
I have a 10 month old great daine x St. Bernard and his stomach has not been well for the past 3 weeks after we changed his diet to half meat and half veg instead of pellets,VET says he has a lot of gas but in the past 2 days he would jump up out of no where yelping in pain and today his back legs have gone completely weak and can hardly walk in the space of 3 hours from walking fine.
Extremely stressed and I would greatly appreciate any help.Thankyou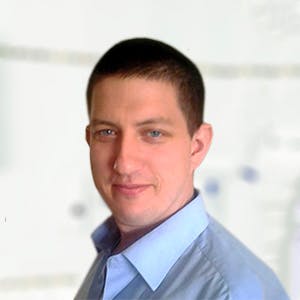 3320
Recommendations
Gas can be extremely painful, if gas is present in the stomach gastric decompression may help; if the gas is in the intestines it is a case of letting it work its way out. Simethicone may be useful in some cases; a large dog should receive the equivalent to one human dose, a medium dog should receive the equivalent to half a human dose, and a small dog should receive the equivalent to a quarter of a human dose. Regards Dr Callum Turner DVM
Add a comment to Kai's experience
Was this experience helpful?
Nala
Labrador Retriever
20 Months
1 found helpful
Hi 2 days ago we noticed nala had diarrhoea and some straining ( her diarrhoea had no blood and was grey/green in colour), tonight we noticed her stomach was bloated and she is passing very frequent and very smelly gas, also she is weaker then normal, she will still walk around but is not near as playful. we have not changed her diet & also have another dog is is healthy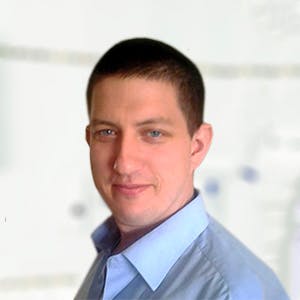 3320
Recommendations
Grey or green faeces may be caused by a few different causes including bile duct problems, ingestion of foreign material (including poisons), protozoan parasites among other causes; gas can also be caused by a body having difficulty trying to digest foreign material. If Nala is otherwise OK, give her a day or two to see if it passes but ideally have your Veterinarian check her over to be on the safe side. Regards Dr Callum Turner DVM
Add a comment to Nala's experience
Was this experience helpful?
Emmitt
Mixed black lab
7 Years
0 found helpful
I have a 7 year old mix lab that has suddenly started having extremely smelly gas. He was just sick with similar symptoms 2 weeks ago and we took him to the vet. He had a 106° temp and was throwing up. His fecal was a bit soft, but not diarrhea. There was nothing strange in his fecal.

He recovered and now 2 weeks later he has begun to show signs of the same illness again.

My suspicion is he has found something rotten in our backyard that I am unaware of.

Any ideas or input. Please help. Thanks.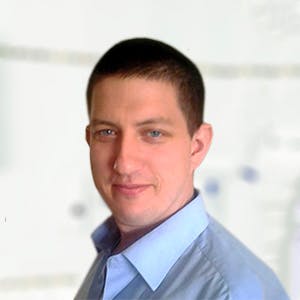 3320
Recommendations
It is possible that Emmitt has found something nasty in the garden and didn't learn his lesson from last time; I would recommend only taking him out on the lead until he recovers again, once he has recovered take him out and let him run around to lead you to whatever nasty is in your garden. Check have a walk around your garden to see if you can find something, look under shrubs and bushes as they are good hiding places. Regards Dr Callum Turner DVM
Add a comment to Emmitt's experience
Was this experience helpful?
Tinto
Miniature Schnauzer
10 Years
0 found helpful
Has Symptoms
Wants to sit suddenly, discomfort walking
Tinto ate a half a burrito one day and a quarter of a dressed cheeseburger the next (stolen while I went to restroom) days later symptoms occured. Vet visit showed nothing. Expressed glands temperature taken, reflexes, vet felt around back and legs for pain and found nothing. Two days later still having symptoms. I did hear rumbling in stomach on day one. Stool shows no blood. I'm puzzled and would give anything for his discomfort to be gone. Wondering what to do next !?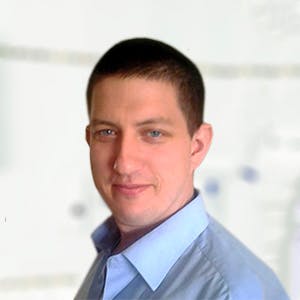 3320
Recommendations
When you have a sneaky dog like Tinto who steals food from your plate, the best course is prevention by placing the food where he cannot reach. The sitting suddenly may be to relieve pressure on his diaphragm and discomfort when walking to the movement of the stomach causing discomfort. Changing Tinto's diet to a bland diet like boiled rice and chicken until the symptoms improve and giving him pure canned pumpkin may help to relieve the stomach pain. Regards Dr Callum Turner DVM
Add a comment to Tinto's experience
Was this experience helpful?
Holly
toy poodle
14 Years
0 found helpful
Has Symptoms
She walks around with rail down
My dog jumps every time she has loud bowel sounds. It disturbs her sleep. She eats slow and we feed her high quality food. Holly is a toy poodle 14 years old. Is there a thing we can do to help her? Not sure if it scares her or she is in pain.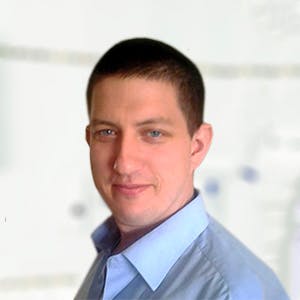 3320
Recommendations
Gas can be caused by a few different conditions besides eating habits including diet (regardless of quality, intolerance can cause gas), infections, parasites, tumours, etc… Sometimes the cause maybe due to a treat which you give, try some elimination trials to see if the gas lessens in severity. Also, diets high in plant based products can ferment causing gas; many dog foods which try to move away from grains have a plant based replacement, an inspection of the ingredients would indicate possible candidates. Regards Dr Callum Turner DVM
Add a comment to Holly's experience
Was this experience helpful?
Zorro
Miniature Schnauzer
6 Years
0 found helpful
Our miniature schnauzer ate half a pumpkin pie a few hours ago. Now his stomach is distended and hard, and he is clearly in a lot of discomfort. He has not vomited, nor has he had a bowel movement. He did belch once but has had no flatulence. Do we need to be concerned or will this resolve itself? Is there anything we can to ease his discomfort?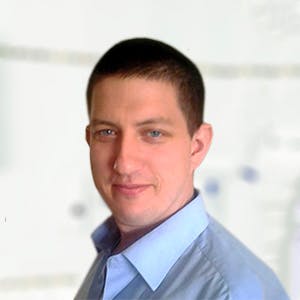 3320
Recommendations
Whilst pumpkin is safe for dogs to eat, other ingredients of pumpkin pie such as nutmeg and artificial sweeteners are toxic to dogs. Usually the levels of nutmeg in pumpkin pie aren't lethal, but may cause abdominal distension, pain and increased heart rate; severe cases of nutmeg poisoning are disorientation, high blood pressure and seizures. Symptoms of nutmeg poisoning my last for up to two days. Artificial sweeteners may cause hypoglycaemia due to a large release of insulin into the body. I would recommend visiting your Veterinarian to induce vomiting and try to prevent any other clinical signs given that Zorro is a small dog (approx 15lb?) which would mean that the nutmeg would be more dangerous in comparison to a larger dog. Regards Dr Callum Turner DVM
Add a comment to Zorro's experience
Was this experience helpful?
Gael
Papillon
7
0 found helpful
Hi
Recently I noticed that my 7-year old papillon would become suddenly weak with dropping head and shortness of breath especially after some running around in the house. Also some trembling under the throat region. The vet so far has put her on iron and B12 tablets which has now normalized. Her blood sugar is also normal. But after some resting, she regains her energy and becomes normal again. What can be wrong with her?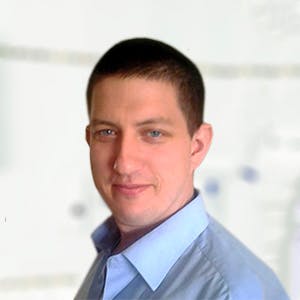 3320
Recommendations
Conditions where there are significant changes in behaviour and activity are usually caused by endocrine diseases which include Diabetes, Hypothyroidism and Cushing's Disease. These conditions may be caused by dietary, environment, genetic or unknown causes, but may be medically managed. There are different specific diagnostic tests that may be carried out to determine the underlying condition. Regards Dr Callum Turner DVM
My chihuahua just recently was in the hospital because he got sick. The vets there told me that he had infalmmed intestines & bacteria in his bowel. They basically said it was because he wasn't digesting his food properly. He's been home for about a week and has been completely fine. No diarrhea and no vomiting. Well earlier today he had a seizer, which I got him out of it. They vet said he would be tired and which he has but he has not wanted to really eat or drink anything. Now he has really strong gas. The vet just told me to keep an eye on him and come in if he has another seizer or gets worse.
Add a comment to Gael's experience
Was this experience helpful?