What is Digit Amputation?
Digit amputation in dogs is an invasive surgical procedure involving the complete removal of the canine's digit. An amputation will involve cuts made through skin, muscles, nerves and bone, so a trained veterinary surgeon is advised to complete this procedure. The digit of the dog is commonly referred to as the toe to pet owners and is often removed for cosmetic purposes. Removal of the dewclaw (comparable to the thumb in humans) to prevent the injury to hunting and working dogs is a form of digit amputation, as are declawing procedures (which are uncommon in dogs). Conditions that require digit amputation for treatment are usually limited to some form of malignant or benign tumor.
Digit Amputation Procedure in Dogs
Prior to conducting the digit amputation procedure, the surgical site will be clipped and prepped for aseptic surgery. The limb that the affected digit occupies will likely have a tourniquet placed to cut off the readily available blood supply circulating to the paw and digits. Once the surgical site is created, the veterinarian will proceed to conducting the amputation.
A generous incision will be created to prevent closing tension later in the procedure. Any excessive skin created by this mass incision will be trimmed during the time of wound closing. Throughout the surgical procedure, a good visualization will be made in reference to bleeding control. All major arteries and veins are doubled ligated to prevent mass hemorrhaging postoperatively. A scalpel blade will be used to cut the muscle of the digit, but only the necessary muscle tissue. If the canine is affected by a digit tumor, some healthy tissues must be removed with the growth to ensure all abnormal cells have been removed. All digital nerves will be gently pulled away, severed, and retracted into fascial planes.
Before the digit bone can be cut, the periosteum is circularly excised to the level of amputation. The outer layer of the bone is cut first to prevent the formation of bone spurs in the digit. The bone is then cut with bone cutters, a Gigli wire, or saw, depending on the veterinarian's choice or available tools. All bone dust and fragments are then removed. The veterinarian will then close the surgical site with a non-absorbable suture and place the canine in recovery for monitoring purposes.
Efficacy of Digit Amputation in Dogs
Digit amputation is a procedure that successfully removes the toe from the paw. Amputating a digit is also highly successful in removing cancerous cell growth from the affected toe and lessening the chance for a recurrence.
Digit Amputation Recovery in Dogs
Following the surgical procedure for digit amputation, the canine will be monitored for hypothermia, pain, and excessive bleeding. The dog will require assistance in standing and walking to prevent bruising the surgical site. At home, the canine will be required to wear an Elizabethan collar and remain in a well-padded area to prevent manipulation of the surgical site. Pain medications and an antibiotic will be administered as directed, in addition to temperature checks every day.
Cost of Digit Amputation in Dogs
The estimated cost for a canine digit amputation is $350. The price can vary depending on the condition the dog is affected with and aftercare needs.
Dog Digit Amputation Considerations
Digit amputation in dogs can cause immediate postoperative bleeding beneath the skin, gradually oozing from the surgical site. In some incidences, massive hemorrhaging has been reported in dogs that receive improper home care or surgical technique. If the bleeding is not associated with a blood vessel, the blood can be aspirated and a pressure bandage is applied. However, if a blood vessel has been opened, immediate surgical care is required before the dog undergoes major blood loss. Infections are also a possible postoperative consideration that can occur in canines and require prompt veterinary care.
Digit Amputation Prevention in Dogs
Digit amputation in dogs can be avoided if the pet owner decides not to have the dewclaw removed or if other forms of treatment have worked effectively. Chemotherapy and radiation therapy may be used to treat digit tumors if the dog owner is not comfortable with an amputation.
Digit Amputation Questions and Advice from Veterinary Professionals
Emma
Boston Terrier
3 Years
0 found helpful
my dog has Symmetrical Lupoid Onychodystrophy and i have been looking for better ways to treat. with the cost for this going increasingly higher and higher with vet visits and such is it possible to remove the nail like they do in cats?
Add a comment to Emma's experience
Was this experience helpful?
A
Maltipoo
18 Months
0 found helpful
My lil pup went through a horrible experience where she lost the last part of joint 3 and 1/2 of the last part of joint 4. She's currently taking meds and letting the wound heal. Basically my question is will the Paw Pad grow back? And for the most part will she be able to run/ play like before (barring she has no pain)?
Add a comment to A's experience
Was this experience helpful?
wilbur
lahsa poo
13 Years
0 found helpful
My 13 year old lahsa poo has chronic non union fractures and possible luxations of three of the digits on this leg, in terms I understand: it appears that in three of four toes the first two bones are dislocated and and it also appears one of the metacarpal bones has a fracture. The xray findings were delayed because of a number of errors and the fact that he has a history of nerve pain so when he initially went lame we (dr and me) thought it was nerve related. He has a limp that varies with his pain level but he does get around and still instigates play on occassion, even though I think he suffers for it later. To complicate things his other front foot has always been turned out (club) and has gotten much much worse as he compensates using the club foot. Sounds like the ortho may recommend digit removal for all three toes or more? I can't find info on multiple digit amputation and wondering if the stress of surgery is wise and what the healing and recovery would be for him. If in the long run it decreases his pain significantly and if he can still get around we may go ahead with amputation.
Add a comment to wilbur's experience
Was this experience helpful?
Winnie
Pembroke Welsh Corgi
5 Years
0 found helpful
This looks like it might be an old thread but I'm hoping someone can help. My 5yr old corgi is having surgery this week to amputate her outside digit on her right front foot. She injured her foot a few years back and the nail never grew in correctly. My concern is that the nail next to it, the third digit, is starting to look rough to me as well and I'm worried that having two amputations will decrease her ability to run and play outside. What should I expect as a worse case scenario?
Add a comment to Winnie's experience
Was this experience helpful?
Mochi
chihuahua mix
3 Years
0 found helpful
I have a three year old chihuahua mix who was attacked by my neighbor's pit last night. The pit bit off his second digit on his left paw and left it completely exposed. I took Mochi to a 24 hour vet in Bellflower and was completely taken away by their poor service. The vet only glanced at the wound and quickly typed up an estimate of $1175. I'm not sure if that's the usual cost? The vet did not look at the surrounding tissue or examine the bites on Mochi's neck or any other injuries that I may have missed. I left and called his home veterinarian until he picked up. Our vet advised that his toe would fall off on its own & if not they would amputate later. He gave him antibiotic and pain medication. My question is, should I follow this advice or should I move forward with the amputation elsewhere? I keep the wound clean and wrap it.
Add a comment to Mochi's experience
Was this experience helpful?
Rosco
Wire Fox Terrier
13 Years
0 found helpful
My 13 yr old wired hair terrier was bitten by a bigger dog had many outside punchers on his right rear leg, and large plunger holes inside of thigh that required drains. After 3 and half weeks the vet keep wounds wrapped and keeping dry was a hard. Now they say based from either injury or soiled wrapping caused his two outer toes to die, and now say may need to be amputated . At the point I wonder about his care there after from staying there he has some bed sores to treat. This is a emergency clinic should I go back to my local vet at this point? My bills or over 5 k at this point.
Add a comment to Rosco's experience
Was this experience helpful?
Lacey
Greyhound
Four Years
0 found helpful
My retired 4 year old racing greyhound was adopted by my husband and I shortly after she lost the nail from digit 3 on her left foot. It is a year later, that pad has formed a corn that has been filed down twice. She tends to carry that foot up until she gets on the grass, gets excited and runs or when she pees and poops. She walks on it 30 percent of the time. If digit 3 is removed what will happen? Will she walk on her 3 toed foot once it heals?
Add a comment to Lacey's experience
Was this experience helpful?
Chuy
pit bull terrier
9 Years
0 found helpful
Has Symptoms
Toe swollen, red & nail deformation
My 9 yr old Pit Bull Terrier developed a swollen toe in April 2019. I took her in and did X-Ray to find a little infection in the bone and she was treated with 2 weeks of antibiotic. Two weeks later, no improvement. Vet put her on 4 weeks of a different antibiotic. Four weeks later and little improvement. Vet did an 2nd X-Ray with no changes rather good or bad. They now want to amputate her toe in case of tumor behind the nail bed but I am not feeling good about this for we have no concrete evidence that its cancer. Help???
Why can't they do a biopsy and have it tested? My dog (Pit-mix) had a soft-tissue sarcoma growing on his foot and had a toe removed. However, they did a biopsy first. He did not have an infection though. Why can't your vet tell the difference between cancer and an infection?
Add a comment to Chuy's experience
Was this experience helpful?
Roscoe
Pit Bull/Miniature Schnauzer mix
11 Years
0 found helpful
My 11-year-old Pit/Mini-Schnauzer mix had his pinky toe removed in December 2019 due to a soft-tissue sarcoma growth. He has since (April 2019) been diagnosed with an aggressive disseminated form of brain cancer. We did not opt for a biopsy of his brain cancer. He is on 5 mg of prednisone daily and receives lomustine for chemotherapy. He also takes Denamarin for his liver, Fortiflora, and Nutramax Cosequin. He is doing well - still going on his walks, swimming, chasing squirrels, playing with his toys, eating/drinking, etc. In the past couple of months, he has been limping on/off on the leg that had the toe-removal. One day he limps, the next couple of days he is fine and then it repeats. I will be following up with our vet but wanted to see what your thoughts were. Looking at and touching his leg/paw/toes doesn't seem to bother him or show anything of concern. Any thoughts?
Add a comment to Roscoe's experience
Was this experience helpful?
Larry
Bichon Frise
14 Years
1 found helpful
14 year old Bichon who has a tumor on foot and vet says to amputate toe. Needle biopsy- she said not mast cell but not benign. She said further testing would not lead to different recommendation. (New in town so this vet doesn't know us.) She is to call re: whether the surgeon there can do it or whether we'd have to go somewhere else. The tumor has been there about a month and isn't bothering him. Larry is an extreme licker anyway and when he's had to have a cone before we've never had any luck keeping it on. He's on the anxious side! I'm worried about the aftercare with the surgery. How would we keep him from licking? He also still jumps on the furniture. Wonder about doing nothing and not put him through something that will stress him/us out at his age.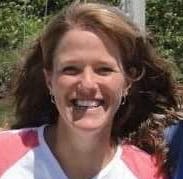 1611
Recommendations
Doing nothing is always an option, and Larry's age and behavior is a concern, true. If the tumor is growing quickly, that may make removal more urgent. I think I would want more details on the type of tumor so that you know what to expect as far as aggressiveness of growth, and then have a conversation with your veterinarian about his tendencies, your concerns, and what you might expect after surgery vs. if you do nothing.
Add a comment to Larry's experience
Was this experience helpful?
Mocha
miniature poodle
8 Years
1 found helpful
I have a miniture poodle with an abnormal nail coming from 1 digit on a ftront paw. The other nails look normal, but this one looks like a piece of wood or bark coming out. We had it Xrayed and the suggestion it to remove the digit and have it sent for analysis for cancer and other ailments. The dog does pull away when you try to touch the paw showing some signs of discomfort, but without pathology, they don't have another suggestion. It seems severe to me but may be the best option. I would appreciate your thoughts.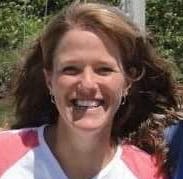 1611
Recommendations
Without seeing Mocha, it is hard for me to comment on this, but if the nail has recently been causing problems, and he seems bothered by it, it may be best to have it removed to make sure that it isn't anything sinister. It might be worth getting a second opinion before deciding on amputation, just to be sure, but that seems like a reasonable option.
Add a comment to Mocha's experience
Was this experience helpful?
Tank
Pit bull
15 Years
1 found helpful
My dog needs his back right paw, pinky toe amputated due to a tumor thats growing very fast. He is 15 yrs. old but very energetic, loves to run & overall healthy. How will this effect him after the amputation? What should I expect? Will his balance be bad? Does he need to learn how to walk again? Is the pinky toe a balancing toe?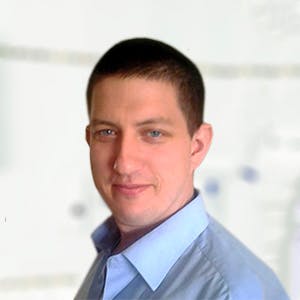 3320
Recommendations
The amputation of a 'pinky' toe isn't so bad as one of the two centre toes which are more weight bearing; there should be little effect on Tank's overall mobility and I wouldn't be too concerned in amputating one of the outer toes. Regards Dr Callum Turner DVM
Add a comment to Tank's experience
Was this experience helpful?
Cognac
Chihuahua
9 Years
0 found helpful
My dog was diagnosed with cancer in his toe, we are talking about toe amputation or entire leg amputation, of course its a matter of money and time, as far as we know the cancer has not spread- now i know this cancer spreads fast, is toe amputation going to get rid of the cancer, or do i take his whole leg and it definitely will ? Im just lost at what to do, and i dont have much time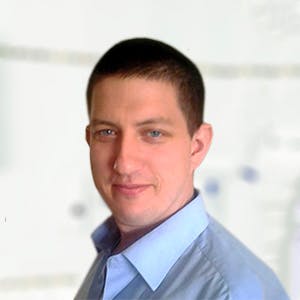 3320
Recommendations
There are many factors to consider when thinking about cancer of the toe; the origin of the cancer (bone or soft tissue), the type of cancer among other factors are important to consider. Generally depending on the suspected type of cancer we may amputate the toe, the paw or the leg depending on whether we believe the cancer has spread; your Veterinarian will be able to guide you on this based on their evaluation of the cancer. Regards Dr Callum Turner DVM
Add a comment to Cognac's experience
Was this experience helpful?
Sandy
Labrador Retriever
Ten Years
0 found helpful
I see you have dog walkers in Boston - do you have a surgical facility? My yellow lab (10 yo) has a growth/tumor between her toes. Medication (ointment) helped with it temporarily, but now it's back even bigger than before. I think her toe needs to be amputated.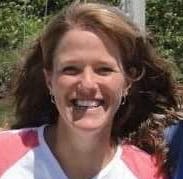 1611
Recommendations
Most veterinarians will be able to perform that procedure, if her tow does actually need to be amputated, you may not need to have a referral to a specialist. It would be best to have her seen by a veterinarian first, as they can determine what the best course of action is with you, and they will be able to let you know if oral medications may help, if amputation is necessary, and if they are comfortable performing that surgery. I hope that all goes well for Sandy.
Add a comment to Sandy's experience
Was this experience helpful?
Maxi
Shih Tzu
17 Years
0 found helpful
My 17 year old baby has a mad on rear middle digit and vet tried cryofreeze but didn't work. Now suggests removing digit as mass has grown and is flared up.Appears to sometimes bother my dog when walking. My concern is the anesthesia and her age. She's healthy otherwise and no one believes she's 17🤗 Your thoughts on the surgery??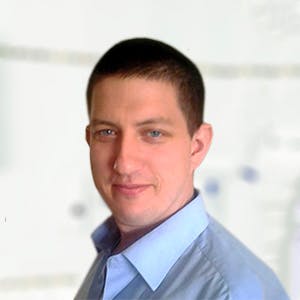 3320
Recommendations
Surgery and anaesthesia would be down to your Veterinarian's discretion, we have guidelines for surgery but each Veterinarian needs to be comfortable with the patient they are operating on; in patients (cats and dogs) over seven years old or have passed 75% of their expected lifespan we generally look at general health, heart and lung health as well as looking at blood tests results monitoring liver and kidney function, we also consider the type of anaesthesia and look to patient history to look at any issues with anaesthesia or medicines in the past. I cannot say you should or shouldn't do the surgery, but if the appropriate measures are taken there be no reason the surgery doesn't go ahead. Regards Dr Callum Turner DVM
Add a comment to Maxi's experience
Was this experience helpful?
Dodger
Shepard mix
10 Years
0 found helpful
Hi,
We have a 10 and a half y/o Shepard mix "puppy". He has hip displasia and takes remidol. Last week we took him in for what we thought was an injury, turns out he has a mass in his weight baring toe. After aggressive antibiotics and pain medication, it is worse. Today we were told our only option would be amputation of the toe. Obviously with the back hips being so bad, and the toe being his weight baring toe, we are extremely concerned. He is now 100 lbs, down from 115, but still not a size that I could carry. Are there other options? We were told the only way to know if the mass is cancerous is to amputate and send to the lab. I just feel like there has to be some other option.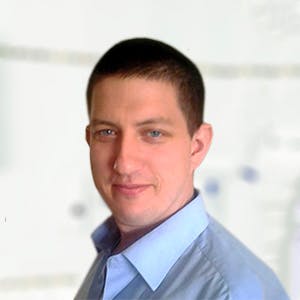 3320
Recommendations
Without examining Dodger I cannot really tell if there is another option; digit amputation is a common enough procedure and are highly adaptive shifting weight etc… (even with bad hips). Each case is individual, so if you have concerns you could take Dodger to see another Veterinarian and take a copy of his hip x-rays for the other Veterinarian to look at. Ultimately the toe most likely will need to go, but as I mentioned dogs adapt well. Regards Dr Callum Turner DVM
My Chihuahua Lily has fractured four of her toes on one foot and the vet says it will need surgery to fix it, but we don't have the money to spend that right now and we have only had her for a month, what are some other options, I want the best one for my dog and I. I love her so much and just want her happy and healthy.
Add a comment to Dodger's experience
Was this experience helpful?
Max
Giant Schnauzer
13 Years
0 found helpful
My dog had his toe amputated coming up on three weeks. The sutures in an area that must have stress because they are not able to hold and continue to pop open. We have had it stapled and the staples pulled through and then had it stitched a third time and those stitches did not hold either. He now has about a quarter sized opening and his foot that goes from looking OK to inflamed tissue almost pushing up through the skin and goopy discharge. We did start antibiotics, But the vet is thinking it's likely not going to hold since we've had so many issues. Any advice on what to do?

We clean up daily, let it air out and then bandaged it back up. I also bought some Veterycin spray to help with healing.....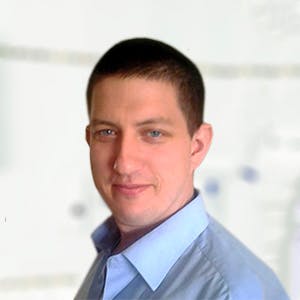 3320
Recommendations
Without examining the paw I cannot say what the best plan may be in this instance; worse case may be that another surgery is required to amputate a bit more to create a good skin flap with healthy margins which would be able to cover the amputation site and as well as having the healthy margins which would be opposed. Regards Dr Callum Turner DVM
Add a comment to Max's experience
Was this experience helpful?
Har
Labradoodle
9 Years
0 found helpful
Has Symptoms
Missing 3 digits from front paw
My labradoodle has been missing 3 weeks but came home today with the three middle digits missing from his right front paw. We think he got caught in some sort of trap. He is walking on it though. He has lost a lot of weight. We will take him to the vet when they open but what do you think they will want to do?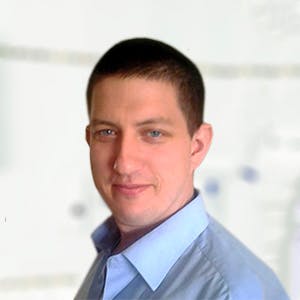 3320
Recommendations
Without seeing the paw and determine which bones are affected I cannot say specifically what they will do; however, if the wound is an old open wound they most likely will try to cut back any dead skin to healthy tissue and may suture the area closed. Depending on severity, the whole paw may be amputated if deemed necessary; again I cannot say without examining the paw. Regards Dr Callum Turner DVM
Add a comment to Har's experience
Was this experience helpful?
Bertram
Mini pin
4 Years
0 found helpful
I just rescued a mini pinscher, about 4 yrs old. He is constantly gnawing at his thumb area's. Each place has a scar from a digit amputation surgery by the looks of things, however we will never know his full history as he was found on the street and never claimed, nor chipped. He is constantly licking, and nibbling on these small scars. Could there be nerve damage?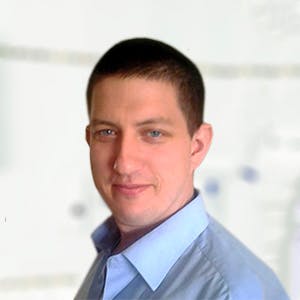 3320
Recommendations
It is possible that Bertram has nerve damage in this area or there is something else causing irritation in that area which he his going at; I would at first start to discourage the activity of gnawing and even place a cone on him for a while (week or so) to see if that helps. If you cannot get him to stop, visit a Veterinarian for an examination to see if there is anything which they can detect in the area. Regards Dr Callum Turner DVM
Add a comment to Bertram's experience
Was this experience helpful?
Apollo
Boxer
9 Years
0 found helpful
I have a 9 year old boxer. After he injured a toe, we ended up having it amputated. While the surgery went well, and his paw healed nicely, he has had balance issues ever since. The surgery was end of July. The digit removed was front right paw, outer digit. When he walks, he often missteps and often falls. Do we need to be concerned or do you think the balance issu s are due to the digit amputation?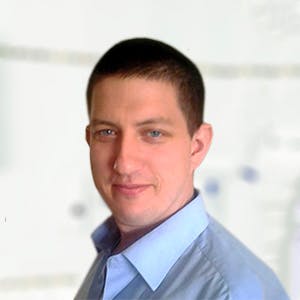 3320
Recommendations
Most likely the symptom are due to the digit amputation, especially if the issue started immediately after surgery; you should keep an eye on Apollo and bring up the issues whilst walking with your Veterinarian during your next visit. If the walking issue is all the time and affects him at home as well you should visit your Veterinarian earlier for a checkup. Regards Dr Callum Turner DVM
Add a comment to Apollo's experience
Was this experience helpful?
Partita
Beagle
3 Years
0 found helpful
We have a 3 year old beagle. He broke his bone on his pinky toe on his hindleg. It's week 6 now, and he is completely energetic, so we thought he was fine. But x ray yesterday says his bone isn't completely healed yet. There are still some gaps that's not filled in, and the healing is slower than we expected. The vet said to wait two more weeks and if it's not fully healed by then, we may need to consider surgery or amputation. I thought that seems drastic considering he seems totally fine. Question is, do dogs stop producing bone growing cells after first 10 days of injury? Shouldn't we just keep him in a cast and limited movement for longer until it heals?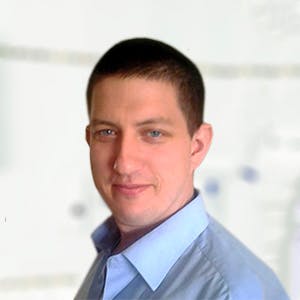 3320
Recommendations
The older a dog is, the longer it will take the the bones to heal; also other factors like movement, nutrition, general health and other variables may cause a prolonged healing time. I would give it in total around ten weeks with strict rest and high quality diet before considering surgery or amputation; however, your Veterinarian may be seeing some other pathology on the bone which may require a different course of action. Regards Dr Callum Turner DVM
Thank you. Are there any 'high quality diet' foods you would recommend? He is eating Natural Balance dry food.
Add a comment to Partita's experience
Was this experience helpful?
Max
Standard Poodle
9 Years
0 found helpful
Black standard poodle with s.carcinoma. Have had to have 3 of 4 digits removed from his right rear (2 separate visits; others satrted symptoms 6 months after the fitst.) Should the final 4th also be removed ? Whats the possibility of him using the leg again (holds it up always.) Would you recommend a brace or prosthetic? He still wants to run and be a dog desperately. Thank you.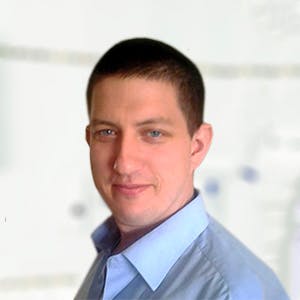 3320
Recommendations
With digit amputation, it may be painful for one digit to hold the weight bearing load of one leg, it may be worth considering an amputation of the remaining digit or the paw itself. Prosthetics are an option, but can be expensive as custom made are always best; this should be discussed with your Veterinarian or Orthopaedic Specialist. Mobility may improve with a prosthetic but some dogs don't take to it or are suspicious of anything on their leg. Regards Dr Callum Turner DVM
Add a comment to Max's experience
Was this experience helpful?
Brindle
American Pit Bull Terrier
11 years
1 found helpful
I have an 11 year American Pit. He was holding his right front paw up with noticeable swelling on the left digit. The nail is much longer and has turned black whereas all of his other nails are still white. X-Rays show a problem in the bone but his Vet said that it can't be determined if it is osteomyelitis, osteosarcoma or a benign tumor. He's on a 14 day aggressive antibiotic & inflammation treatment. I scheduled surgery for next week but I'm scared & confused about this decision. I hate to amputate if it's an infection but then again if it is cancer I don't want the cancer to metastasize. I'd appreciate you thoughts on this. He's my whole life.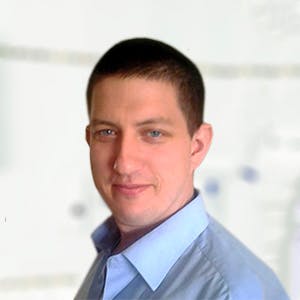 3320
Recommendations
I understand your concern not wanting to amputate the digit in case it isn't cancerous; osteomyelitis and osteosarcoma are unfortunately very much indistinguishable on x-ray. A biopsy of the bone is advisable, but you may as well amputate the digit to prevent and send it for histopathology. I would say, if there is any doubt, amputate the digit; it is only a toe (or more depending on your Veterinarian's discretion) and not a whole limb. Regards Dr Callum Turner DVM
Thank you Dr. Turner for your quick response. A friend told me that I should use a Vet Specialist, but is that really necessary? There aren't any in my area and my Vet Clinic is certified.
Add a comment to Brindle's experience
Was this experience helpful?
Oreo
Lab/newfoundland mix
2 Years
1 found helpful
My dog has injured his dew claw three times in the last couple months. Now the nail is completely off and the quick is exposed. This is causing my dog pain and multiple vet visits. Is toe amputation something that would be recommended and what is typical cost for a lab/newfy mix?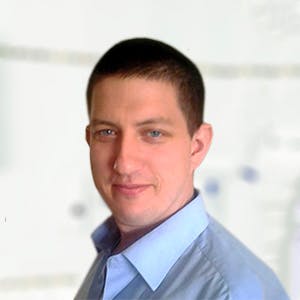 3320
Recommendations
Sometimes a toe amputation is the best course of action for chronic painful conditions like this; the cost to remove a digit from a dog is relatively low to the cost of other surgeries with pricing starting from $325 (charity clinic in Virginia) upwards, but the cost would be dependent on your location and your Veterinarian. Regards Dr Callum Turner DVM
Add a comment to Oreo's experience
Was this experience helpful?
Phantom
Min Schnauzer
8 Weeks
1 found helpful
Thanks for responding Dr. Turner. If my puppy toe is removed will it cause him to limp? He also has an umbilical hernia. If that is repaired during neutering, will he be able to live a normal healthy life or will he still have problems in the future?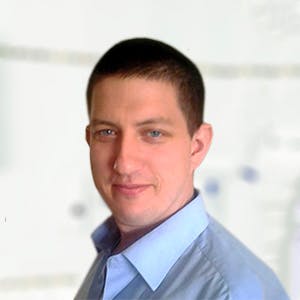 3320
Recommendations
Umbilical hernias are normally repaired at the same time as neutering as an add on surgery; umbilical hernias usually cause no problems and may resolve spontaneously within six month of age, the the hernia becomes strangulated then this is an emergency and would require emergency surgery. The amputated toe shouldn't cause much of an issue, but I cannot give you any solid guarantees as each case is different, your Veterinarian would be able to tell you more. Regards Dr Callum Turner DVM
Add a comment to Phantom's experience
Was this experience helpful?
Phantom
Miniature Schnauzer
8 Weeks
1 found helpful
I just purchased a min schnsuzer 8wks old. He was born with 1 of his front paw toes abnormally. My vet said if the toe continues to go backwards that he may need it amputated. Wondering should i return tbe pup for anthr one or keep him and see how he does on the future.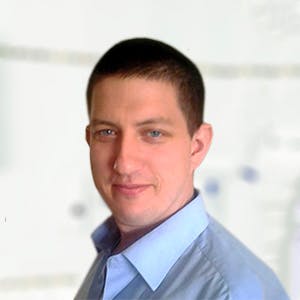 3320
Recommendations
The choice on whether or not to keep Phantom is completely down to you, the toe may need to be removed if it is abnormal and is causing problems but Phantom is probably a loving dog whose personality would be the same toe or no toe. The choice is down to you, if the toe is causing problems or you want to nip it in the bud you could have it removed as an add on to neutering for example. Regards Dr Callum Turner DVM
Get rid of your dog because he has an abnormal toe? Honestly that is very disturbing.
Do whatever is necessary for your dog, you made a commitment when you brought him home. Imagine how he would feel if you brought him back. He's not a library book!
If the toe ihs removed will it cause him to limp in te near future? He also has an umbilical hernia. If that is repaired during neutering will he be able to live a normal healthy life?
Add a comment to Phantom's experience
Was this experience helpful?